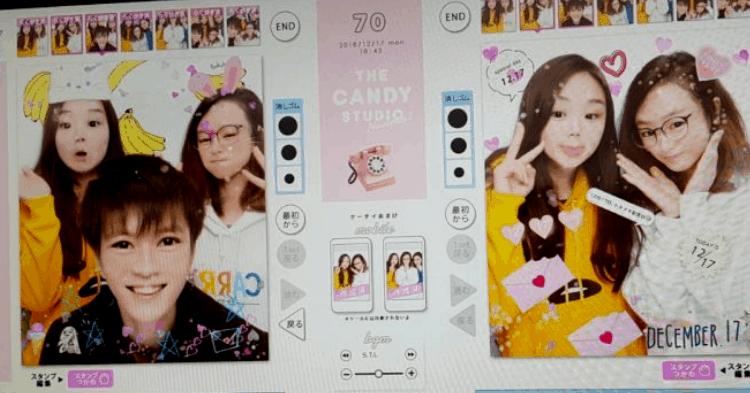 I recently returned from a month-long trip to Japan, and as a solo traveler, I had to actively seek ways to entertain myself. Nearly half of my time was spent in Tokyo, which seemed like a bad decision having been there one too many times. I thought I had seen it all.
But I was wrong, and gladly so. Sometimes in life you make grand discoveries, and for me, Airbnb Experiences was one of them.
I've participated in many of these Airbnb Experiences, from exciting mountain-climbing adventures to leisurely food tours. Personally, the greatest fulfilment stemmed from the opportunity to forge lasting friendships, with both the hosts and the guests. There's an uncanny bond about sharing an experience with a diverse group of people from all around the world.
Given that this platform is fairly new and has largely flown under the radar for many Singaporeans, I have taken this opportunity to provide insight into 3 of my favorite tours that I've participated in, and hopefully, encourage you to go out there and do the same.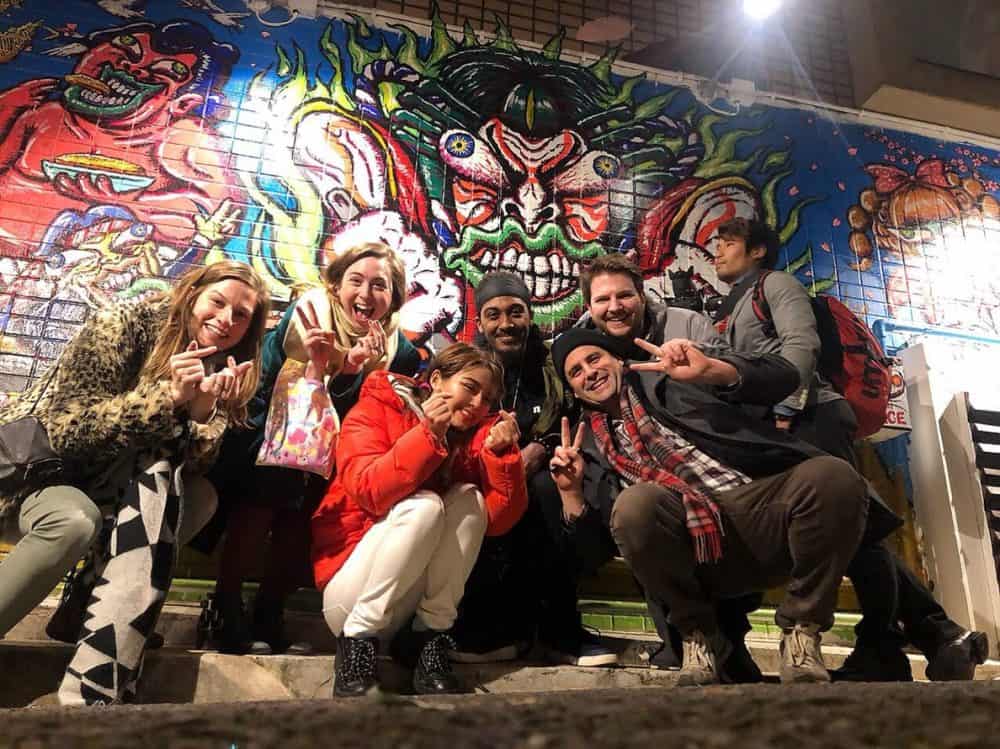 Among all the things that Japan is renowned for, anime and cute things are near the top of that list. When you hear something pertaining to 'anime culture', the first place that comes to mind is Akihabara – Tokyo's popular electric town dedicated to all-things anime.
But what about 'kawaii culture'? That's not something you'd hear very often. I had initially thought, why not switch it up a little? It turned out to be a once-in-a-lifetime experience.
My tour guide-turned-friend Mayno, was born and raised in Tokyo. Up till that point, I had traversed the streets of Harajuku at least four times, but I never discovered any of the little gems that she brought us to – shops that scream 'KAWAII', tucked away in the tiny corners of the back alleys.
We were completely enthralled by every shop we encountered. I couldn't count the number of times someone exclaimed "I didn't know this was here!" Harajuku is extremely popular among the local youths, but I had always wondered why, considering it seemed more like an over-congested tourist trap than anything else.
After the tour, I finally understood.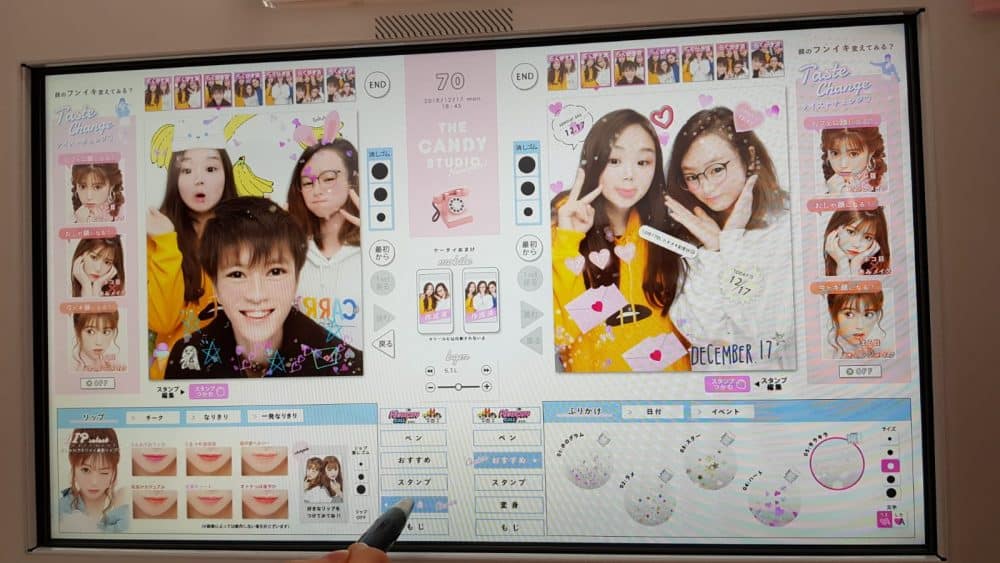 I asked Mayno about what prompted her to start such an experience. "A lot of tourists come to Harajuku but they don't really know what it's about. They don't know the local culture that is embodied within it. I'm a girl who loves kawaii things, so I'd like to share this with the world."
"People usually go back to the shops I take them to after the tour, and they'll text me a thank you message for introducing these shops to them."
I told her I would feature her in this article to encourage more Singaporeans to join. Here's what she had to say: "If you come to my tour from reading this article, I will give you a discount or a present."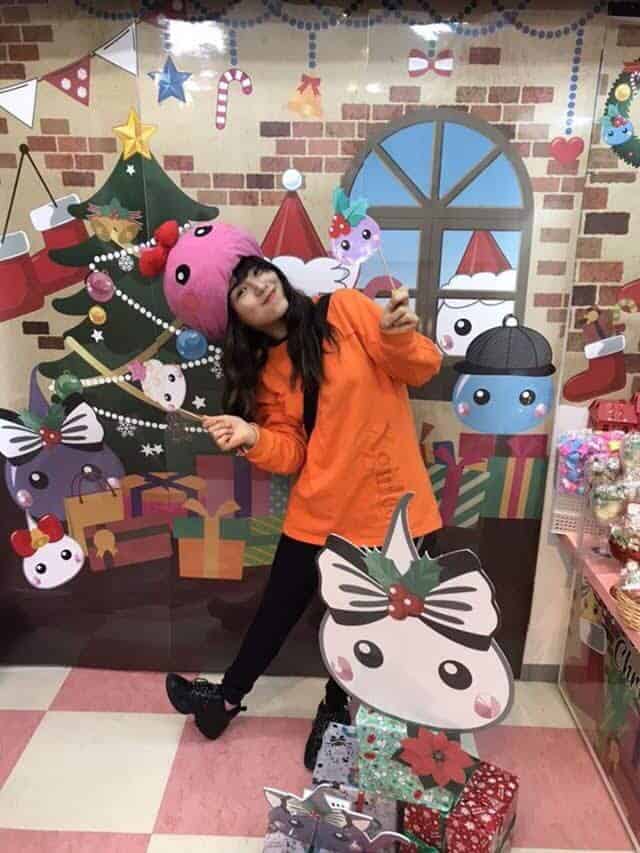 When I first joined Mayno's tour back in September 2018, I was only her 14th guest. Now, she's had more than 300 guests and over a hundred outstanding reviews on Airbnb. She conducts the tour several times a day over the span of a week – even on public holidays.
"The itinerary changes everyday, because there are many shops. So it's always interesting," she said.
"I don't get bored doing this, because I love meeting new people from all over the world. I get to practice speaking English as well, because Japanese people don't really have the chance to speak English. My guests always tell me interesting things about their countries, and I learn a lot from my interactions with them."
And the one thing she always enjoys?
"I love making people smile."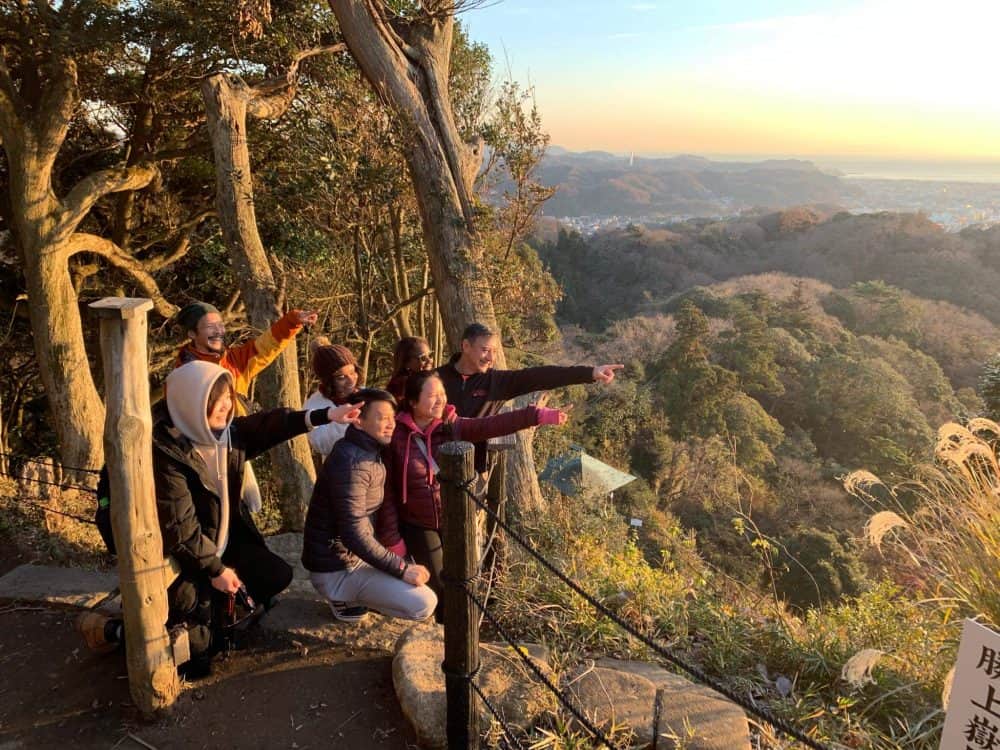 It's almost blasphemy to put the words 'Tokyo' and 'Nature' in the same sentence. The capital of Japan is known for its towering skyscrapers, busy street crossings, and overcrowded train stations.
Sick of the noisy city vibes and cramped spaces, I decided I needed a day trip out of the city to unwind. It was time I explored the beautiful nature that Japan has to offer.
Along with two other guests from Australia and Hong Kong, the four of us embarked on an eight-hour trip to Mount Takao guided by Eiji, which included visiting a fascinating nature museum and the actual ascend of the mountain.
You can tell Eiji is a diehard nature-buff. He could explain every minor detail of Japanese ecology – from the migration periods of the birds to the intricate history behind specific trees.
It certainly didn't feel like a standard, formal tour, but rather an outing with a friend excited to share his passion and country with you. Even if you aren't so much a nature enthusiast yourself, Eiji will be sure to turn you into one for a day.
"I have knowledge of Japanese animals, plants, culture, history and more, so the tour is not only for hiking, but for guests to also understand more about Japanese nature and culture through my explanations. That's the most distinctive point of my tour."
Flora and fauna aren't the only things to talk about. Over the course of the hike, we would engage in cultural exchange and share about our respective countries, at times debating – and appreciating – our cultural differences.
Trust me, it is no easy feat to hike a mountain in winter. At the end of an exhausting but enriching climb, nature rewarded us with a gorgeous sunset.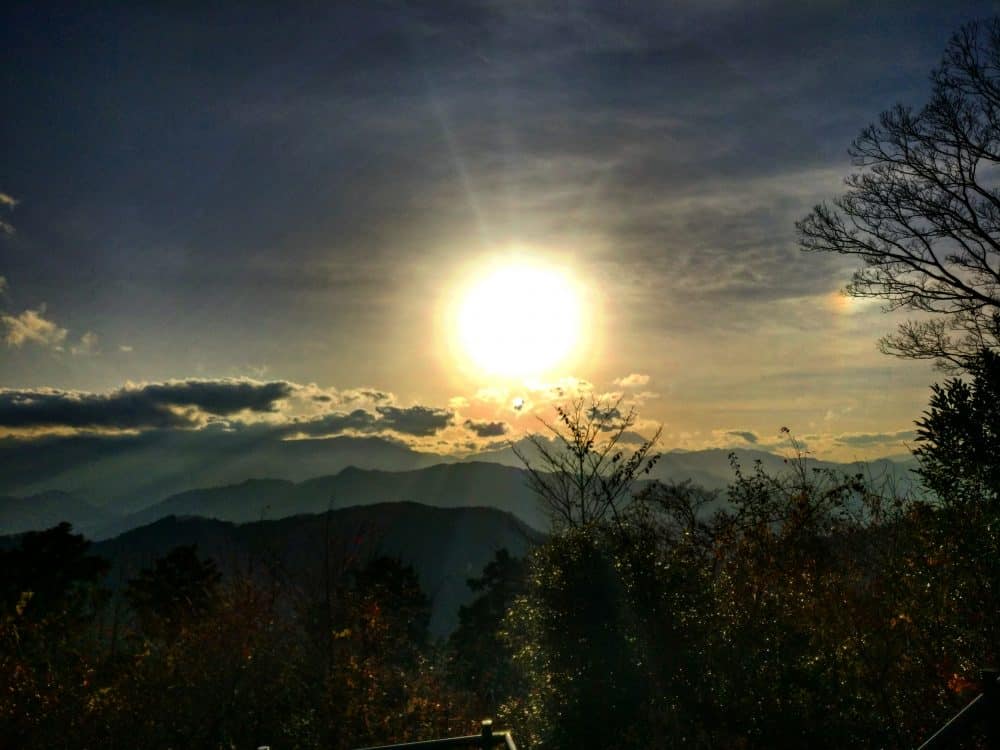 Eiji took the road less traveled during our descent, and treated our group to flowing river streams and prolific all-around greenery. There was a complete absence of man-made signs and no other noise except that of our feet trampling against the leaves.
When I asked him what guests enjoy the most about his tour, he said, "My Experience is a full-day tour, so we can all become friends after talking a lot throughout the tour. That's the main reason many guests gave me good reviews."
As a guest, I agree. If I were to do the hike myself, I would complete it in a few hours and call it a day, without any significant takeaways other than a couple of scenic pictures and tired legs.
Eiji also kindly shared with me some of his unique encounters with guests.
"Every encounter is precious to me, but if I had to choose one, it would be this guy from the small island of Tahiti in the Pacific Ocean. He was extremely excited to talk about his country and showed me a lot of pictures."

Sometimes you need a breath of fresh air – new perspectives. What better way to gain new perspectives than to join a tour hosted by a non-local with local knowledge?
When I first met Solomon, who calls himself a "professional party pep", I asked him for a quick introduction to the Tokyo night scene. I received an instantaneous reply from him, in which he recommended a list of the best places to go to. That's when I knew I had to book his Experience.
The first of three levels starts off with a sumptuous, communal dinner that includes a variety of local Japanese dishes and a couple of drinks.
Afterwards, Solomon will take the group bar-hopping around Shibuya, and the final level of this experience brings you to a nightclub, for you to dance and party the night away. His tour officially ends at midnight – just in time for you to catch the last train.
Having lived in Japan for more than 3 years, I asked him how he came to know about Airbnb Experiences.
"I've been searching for a job that I would enjoy. I love meeting new people, and well, drinking. One day, while booking an apartment, I saw that Airbnb was looking for Experience hosts and that's when I decided to start one. I haven't looked back since."
Solomon hosts the same nightlife experience two to three times a week, and that amount of partying could be enough to drain the life out of anybody. When I asked what keeps him going, he cited his guests as the main reason – like all the other hosts.
"It's actually quite beautiful to bring a group of strangers together and see them bond," he said. "I've been doing this for over a year and my first few guests still text me every now and then."
Regarding the difficulties of being a host, he explained, "The hardest part is putting on a smile even when you're having a bad day. People can sense the vibes you give off – if you're having a bad day it's difficult to hold it in."
Dealing with it is simple for him though. "I just tell them I'm having a bad day."
Solomon also told me he's coming up with a new Experience, which involves a tour of five districts in five hours. "We will start in Shibuya and end in Shin-Okubo which is the famous Korean town. This experience will change with the seasons. Keep a look out for it!"
To cap it off, I asked him to say something to potential guests from Singapore.
"Please come! I would love to meet you. Oh, and please bring me some Mitsuya Tasty Biscuits from Singapore. I absolutely love them."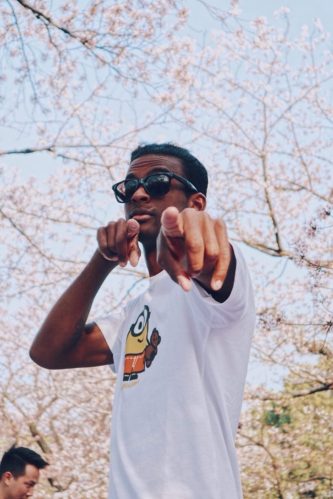 International friendships and local expertise seem to be the common themes among these vastly different Experiences. The agenda may vary depending on your interests, but there's no denying that you will return home with a greater understanding of their culture and some lifelong friends.
Till this day, I am still in contact with many of the people I've met through this platform.
When asked which parts of the world their guests usually come from, all three hosts gave me a unanimous reply.
"Australia, and the United States."
Perhaps one day, despite our tiny population, Singapore could become part of that list.