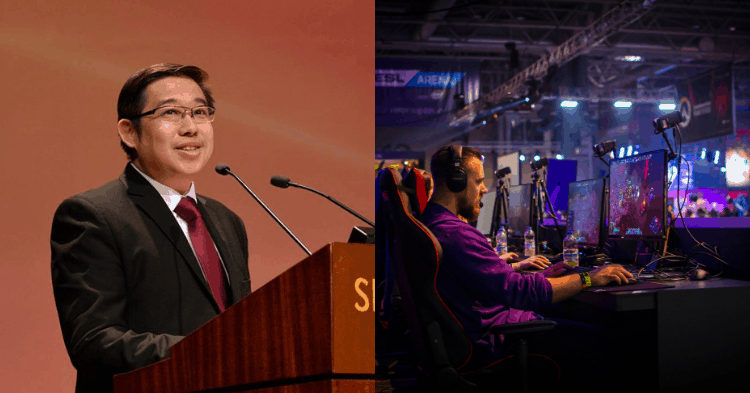 Esports can be very confusing. After all, can a bunch of people sitting around playing video games be considered a sport? Or to take it a layer deeper, a bunch of people sitting around, enjoying watching people play video games?
The concept might seem alien to many, but esports has clearly found a dedicated and ravenous audience. According to TwitchTracker, in 2018, 560 billion minutes of content were watched on Twitch.tv, the most popular video game streaming website, a 58% increase over the previous year.
Born out of a need and desire for a higher tier of competition, esports have evolved from a few people in a dingy basement, fighting for a carton of drinks to where it is now – a spectator sport consisting of prestigious events with prize pools in the millions, and thousands packed in stadiums to watch their favourite teams and players.
But how did it all start in Singapore? In a country notably adverse to careers that don't start with 'd' and end with 'octor', how did local players ever get a shot? If you ask Nicholas Aaron Khoo, he will probably say: "the community".
Getting Up Close With Nicholas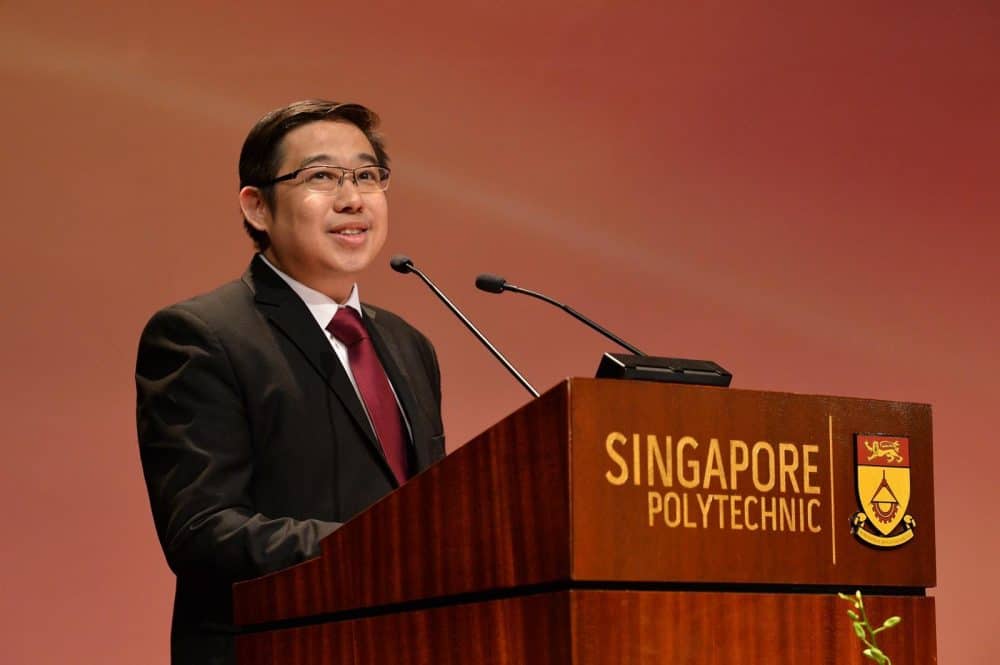 As co-founder of the Singapore Cybersports and Online Gaming Organisation (SCOGA) back in 2007, Nicholas then was unknowingly at the forefront of local esports. Internationally, esports was a small but substantial deal: Starcraft had already exploded in South Korea, while global events like Dreamhack and the World Cyber Games (WCG) had considerable outreach.
There were embers of that competitive fire present in Singapore, and Nicholas himself harboured dreams of being a professional gamer.
Although video games were a big part of his childhood, he willingly gave them up in his teenage years as other priorities shuffled into place. Nicholas focused on his studies, competitive sports and music, eventually getting a place at Temasek Junior College, which he mentioned was ranked higher than Hwa Chong at the time, taking a jab at my alma mater.
He quit in 3 months. The realisation came after his first term test in JC.
"Tell me 'what's a printer' and asked me to write two paragraphs," Nicholas chuckled at the memory. "I wanted to do more tech, and that wasn't it."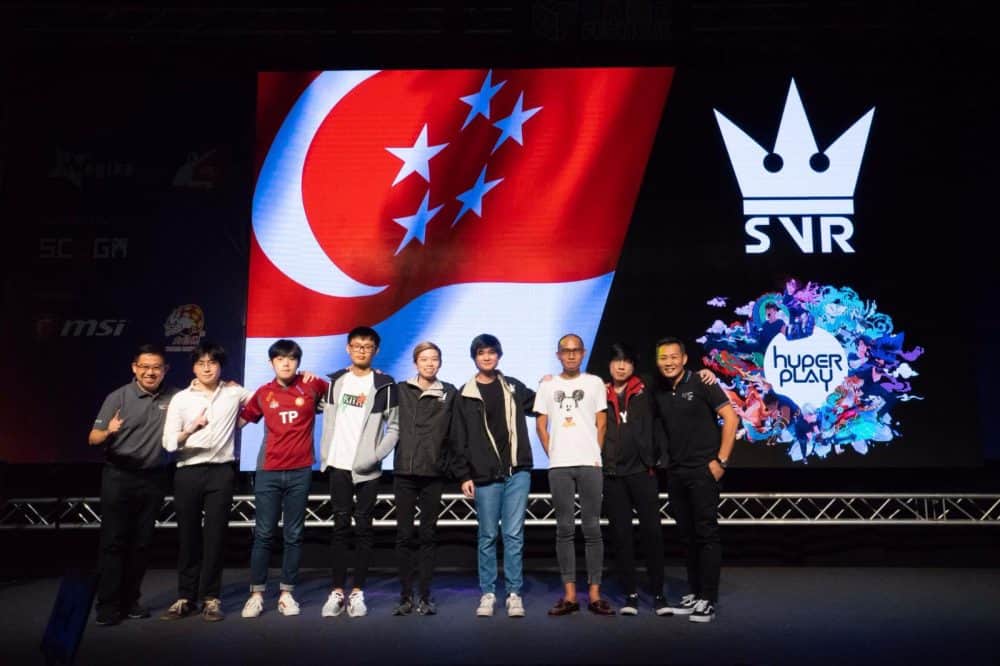 A burgeoning interest in technology and computer science led him to a more focused course at the Japan Singapore Institute of Technology, and eventually a job in the tech industry. His job then required him to frequently travel to and fro Kuala Lumpur and Singapore.
"The areas I was at, the internet connectivity wasn't very great. I would end up trying to go to cybercafes to get work done." Nicholas essentially rekindled his link with video games while doing work in net cafes.
There, he discovered the hot new thing: Defense of the Ancients, a Warcraft III mod where two opposing teams of five players each battle each other in a bitter, never-ending rivalry. Despite being the only adult in a sea of teenagers, he was invited to join games when they lacked a player.
"DotA is five versus five, and there really was a kampung spirit. They would jio me, and asked me to join them when there were only 9 players. They taught me how to play, and I got into it!"
Even in DotA's infancy, the innate competitiveness of the game drove many players to create elite inhouse leagues, where groups of verified and skilled players constantly pitted swords. These would form the basis of many tight-knit friendships and teams, and slowly transformed into competitive leagues.
Nicholas tried to find that same kampung spirit back home in Singapore, but he admitted that the culture just wasn't the same. He tried a different approach – he made friends online, and brought them to LAN when they were closer. He made good friends with numerous expert players – iceiceice, xyxy and NutZ were namedropped to great effect.
Even then, Nicholas knew that he was out of place. Sure, he was pretty good at a video game, but he saw himself surrounded by teenagers with immense talent who lacked a platform to showcase it.
Forming SCOGA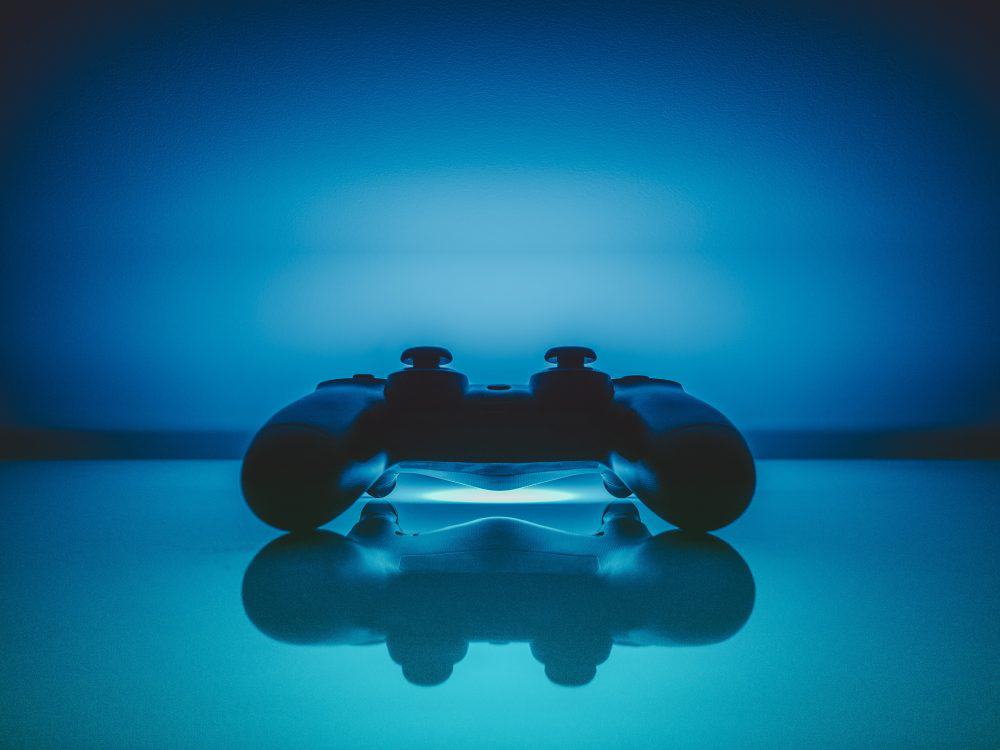 Just as Nicholas knew that he had taken the right route when he was a 17-year-old leaving JC, the path was clear to him now. He had a lot more to offer than just being a player.
And thus, SCOGA was born. Partnering up with enthusiasts and leaders, the organisation was the first of its kind in Singapore.
In the early days, SCOGA fought tooth and nail to fulfill its mission of advancing local esports. Nicholas regaled me with tales of old – in 2008, the World Cyber Games (WCG) was held in Cologne, Germany, but the organisers were unable to fly gamers in from overseas due to the lack of funding. Seeing their chance to aid the stranded players, SCOGA sought aid from the community.
Of course, it wasn't easy. It was essentially the first project that the brand-new organisation was undertaking, and they had to raise about $20,000 just to get four gamers overseas.
"People were like, if I had five dollars, I would spend it on my lunch. Why would I give it to some person I don't know to fly to Germany and play games?" Nicholas said with a wry smile, admitting that despite initial excitement, it was truly a reality check.
However, many in the community pulled through, with age-old tactics such as selling cookies, and even a player's former secondary school principal organising a car wash event to raise funds! Singapore-found Razer was also one of the first to aid in the campaign.
In the years to come, SCOGA went from strength to strength. They went from sending four gamers overseas in 2008, to 61 players 10 years later. From games like DotA, Counter-Strike, and even mobile games like VainGlory, SCOGA had changed the landscape of local esports forever.
Esports Academy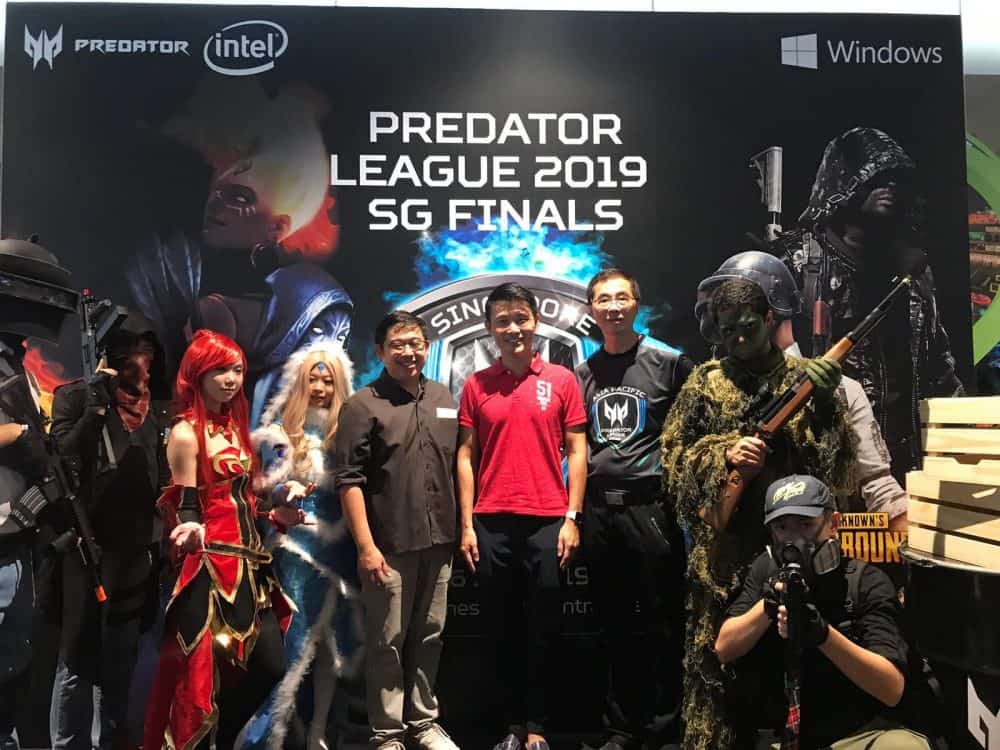 Besides general courses to improve one's video gaming skills, SCOGA's Academy offers alternative options such as live-stream broadcasting, coaching teams and even esports journalism. SCOGA has also collaborated with the Informatics Academy to offer a Diploma in Esports and Game Design.
Perhaps most surprising is the massive increase of mobile hobbyists. Five years ago, mobile gamers would have been ridiculed by "actual gamers", focusing on casual games like Candy Crush or Angry Birds. Now, mobile games have literally taken the world stage, as Arena of Valor, a popular mobile multiplayer online battle arena (MOBA), was a medal event at the 2018 Asian Games.
SCOGA's most popular courses to date were for mobile MOBAs, such as Vainglory and Mobile Legends: Bang Bang (MLBB). The MLBB one was so popular that people even had to stand! Nicholas believes in the potential of mobile games becoming the next big thing in esports and is aware that it could be a critical issue in SCOGA's future.
"Especially in South East Asia, PC may not be as big in countries like Indonesia, where it's a mobile first country. As [Singapore is] a small country, we definitely have to plug into what's happening in the region."
However, Nicholas continuously stresses the importance of a long-term view when it comes to esports, and not constantly bouncing from trend to trend.
"A lot of this work is beneath the surface, and it may not be shiny or sexy, but we try. Fundamentally, it's coming from a belief in our players and our community.
Transient Nature of Esports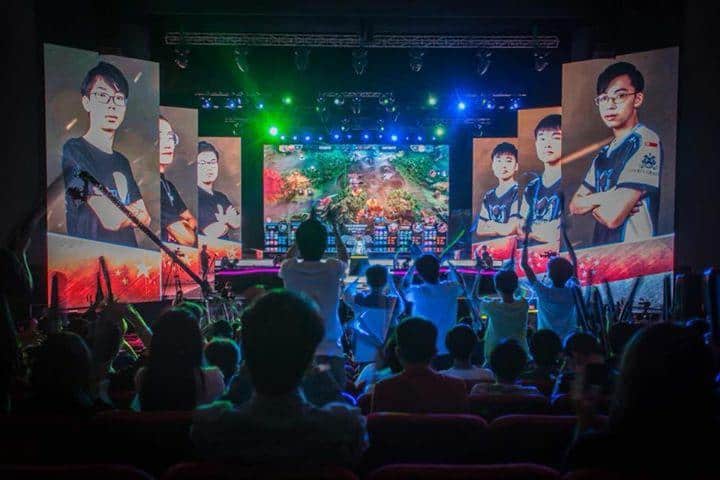 In the end, professional gamers, just like any other competitive career, has a lifespan on it. Most professional players retire by 30, and a few of them go on to pursue alternative careers like broadcasting or coaching.
Besides the lifetime of a professional career's aside, who knows how long esports would actually last?
Nobody can really answer that question, but that's why Nicholas believes in the potential of SCOGA.
"It's not easy, in Singapore, we all know that. Which is why we are not making any empty promises, but remain realistic and structured in how we proceed with our programmes and solutions."
Rather, Nicholas strives to provide a holistic environment for all gamers, whether professional or not. SCOGA has dived into numerous other aspects of gaming that's not just about honing one's skill to the maximum.
"We've learned many things. We've not gotten everything right. But I believe that our core belief in each gamer is evident, and will carry us through as long as we stick close to it."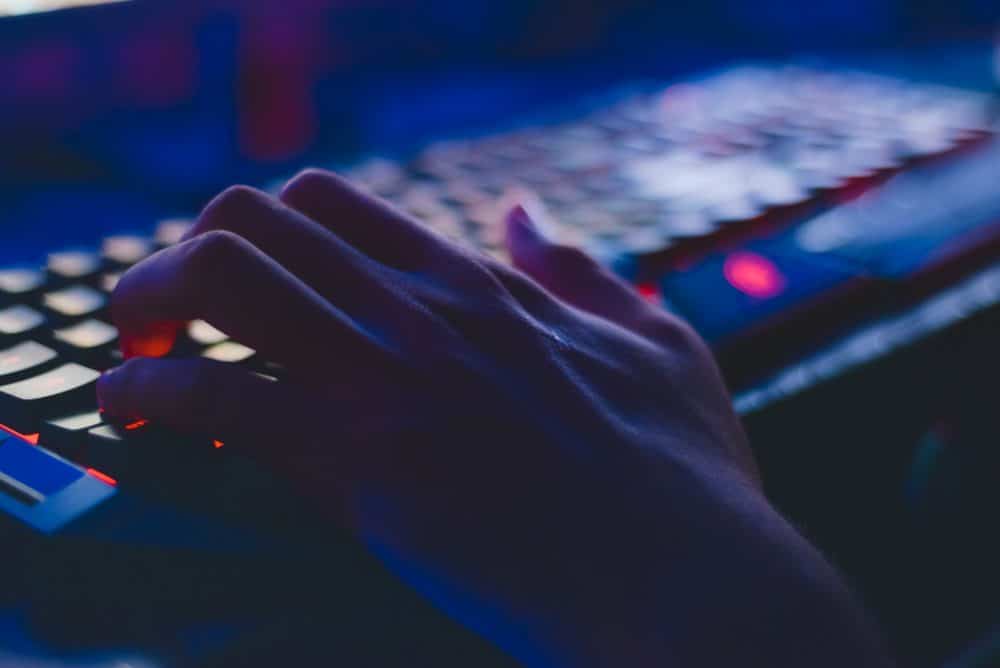 Essentially, there's a limit to everything. Some professional players might enjoy a career spanning decades, a talented but unlucky player may never be able to break into the scene. Or someone idealistic like me will continuously dream about becoming an esports athlete while watching a Twitch.tv stream.
Nicholas agrees that different people will have different mileages, but hopes that everybody has a takeaway from it.
"That their time in esports is not wasted. We hope they get everything out of it: money, career, love, fame. But there are realities, and we hope that even in the very worst case, they still take away something and their time is not wasted."
Video games haven't taught me how to fire a gun and reload it in less than three seconds, which was very evident when I went through National Service. It hasn't taught me how to harness magical energies and blast people with magic arrows, or a professional space ninja that kills hordes of enemies for a living.
However, the journey has taught me how to deal with frustration, or how to deal with an unwilling teammate, and the hope that it will always get better in the end.
Likewise, watching professional gamers do what they do best is first-rate entertainment, and I wouldn't trade it for anything in the world.