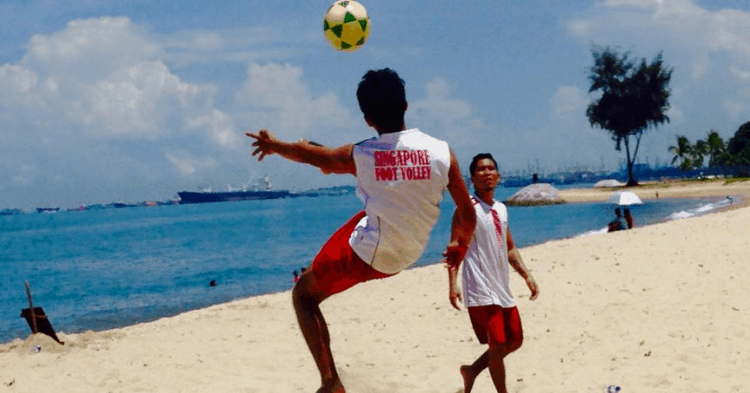 Mohd Taufiq Khairi was only 18 years old when he first stumbled upon foot volley, a sport that's uncommon in Singapore, in a 2007 local exhibition held at Expo.
Now 27, he remains an active foot volley player despite not having as many opportunities to compete in matches as compared to other sports here. In the day, Taufiq is currently a safety department worker in the construction industry.
He has been playing foot volley ever since he joined the team in 2008, and makes time for his weekend practices.
What Is Foot Volley
Foot volley is a sport that fuses football and volleyball. While unheard of by many, it was actually touted as 'an emerging sport in Asia' by Fox Sports earlier this year.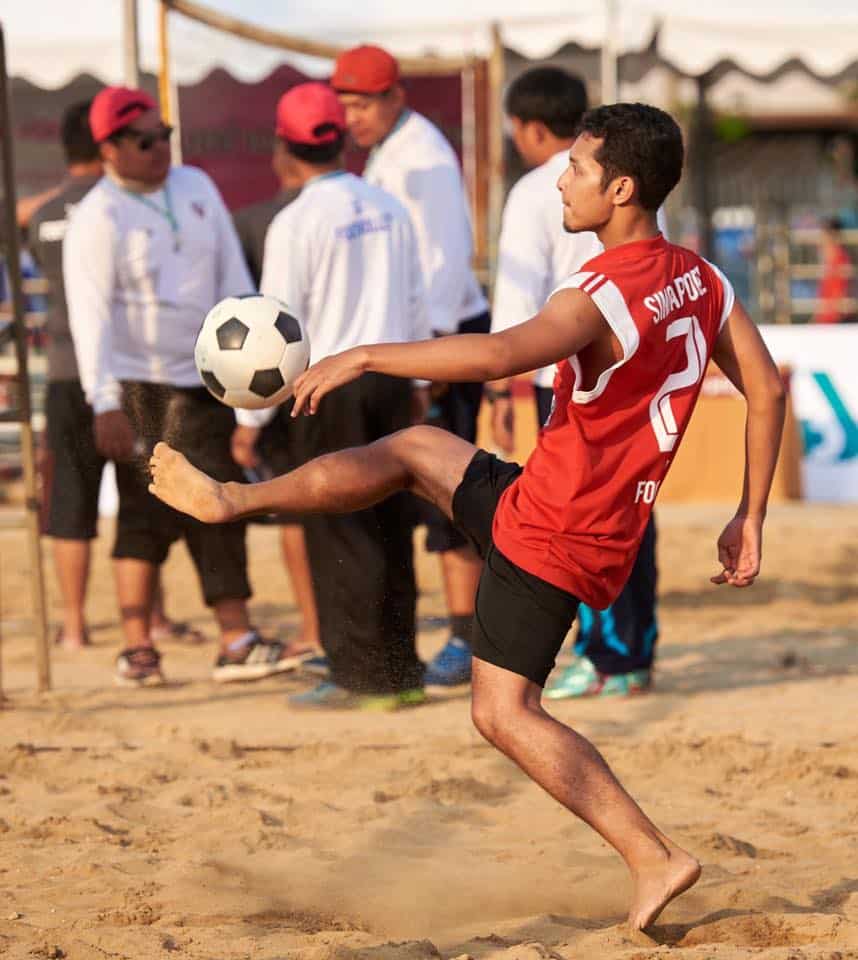 "It's a sport that's played on sand like beach volleyball but uses our legs, chest and head instead of our hands," explains Taufiq.
This makes it similar to Sepak Takraw although in the case of foot volley, it's sand-based instead of parquets or concretes, and a beach volleyball is used instead of a ratan one.
Another factor that sets foot volley apart from Sepak Takraw is the height of their nets. According to Taufiq, the foot volley net is placed higher than one in Sepak Takraw.
Sepak Takraw is offered as a Co-curricular Activity (CCA) in numerous schools ranging from primary to even college. This is a far cry from foot volley where the sport is so unheard of by many that it isn't offered in any schools be it in the primary or tertiary level.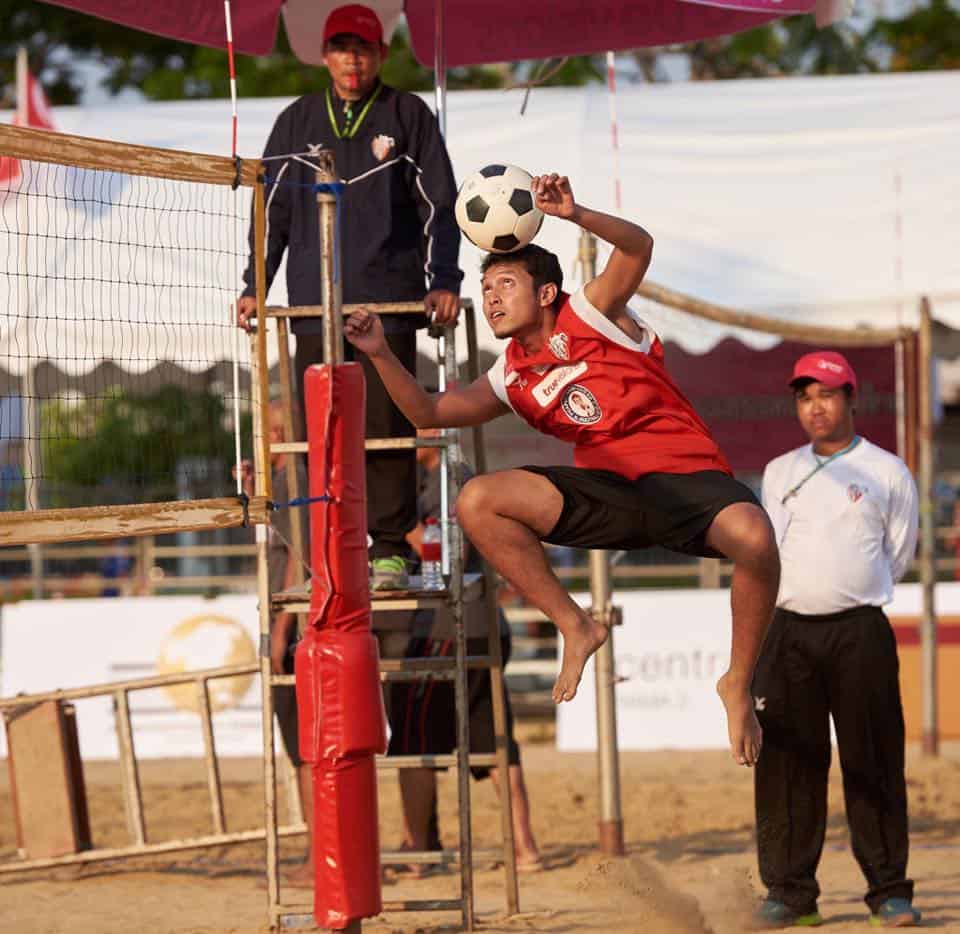 Singapore's Sepak Takraw scene goes beyond schools too, through the Singapore Sepaktakraw Federation, better known as PERSES. In fact, PERSES recently joined forces with Peoples Association (PA) to form Community Games 2018.
Whilst they do have a federation of their own – Footvolley Association of Singapore (FvAS) – they have yet to achieve Sepak takraw's level of recognition.
Since the total number of foot volley members in the association falls below 50, Singapore Sports Council (SSC) deems it as a sport that has yet to be established here.
Importance of SSC
This resulted in them being denied participation from numerous major foot volley competitions.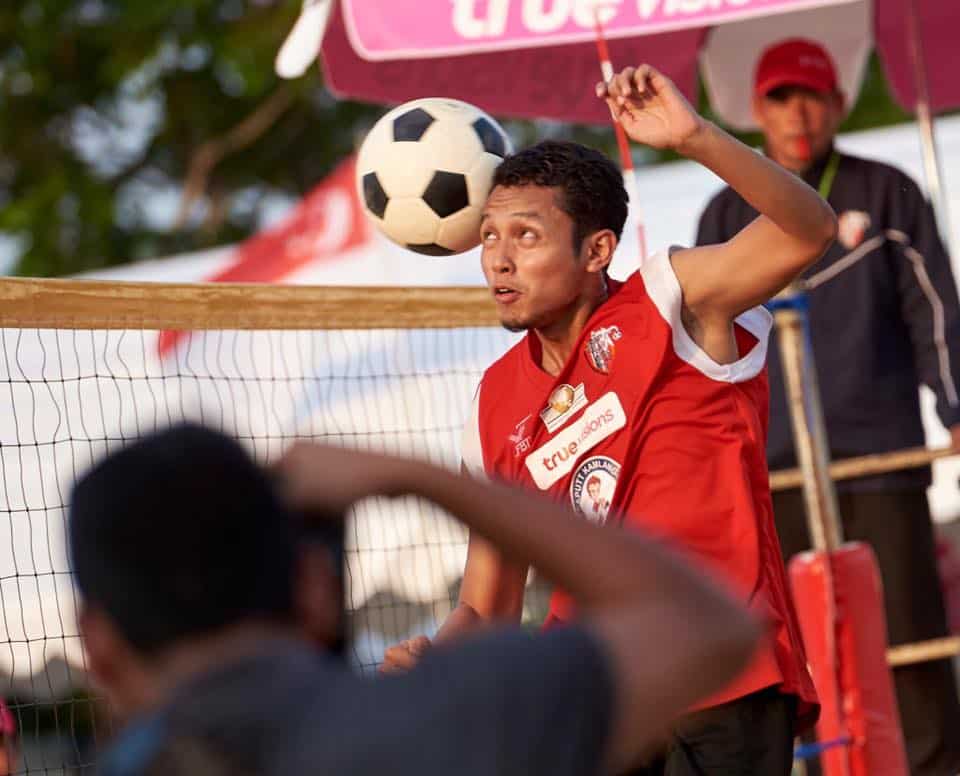 "Last two years, we didn't get the chance to participate in the inaugural Asian beach games event in Phuket due to non-approval by SSC to participate as they said this sport is not well established yet to go to these events," said a dismayed Taufiq.
When asked on what they're planning on doing to make foot volley established in the eyes of SSC, Taufiq said it "needs more publicity and establishment perhaps."
Despite not having a clear idea yet on how to gain SSCs seal of approval as an established sport in Singapore, what remains clear is how SSC holds massive power towards sports developments.
Even so, these players will always head to East Coast Park every weekend to have a friendly match or two and train for anything that comes along their way. This included the 2ndAsian Foot Volley Championship that was held at United Arab Emirates (UAE) in 2013.
Tournaments
FvAS was able to send a number of their most veteran players to UAE where they had to compete against other countries including the country that leads the Asian Foot Volley Federation (AFvF) – Thailand.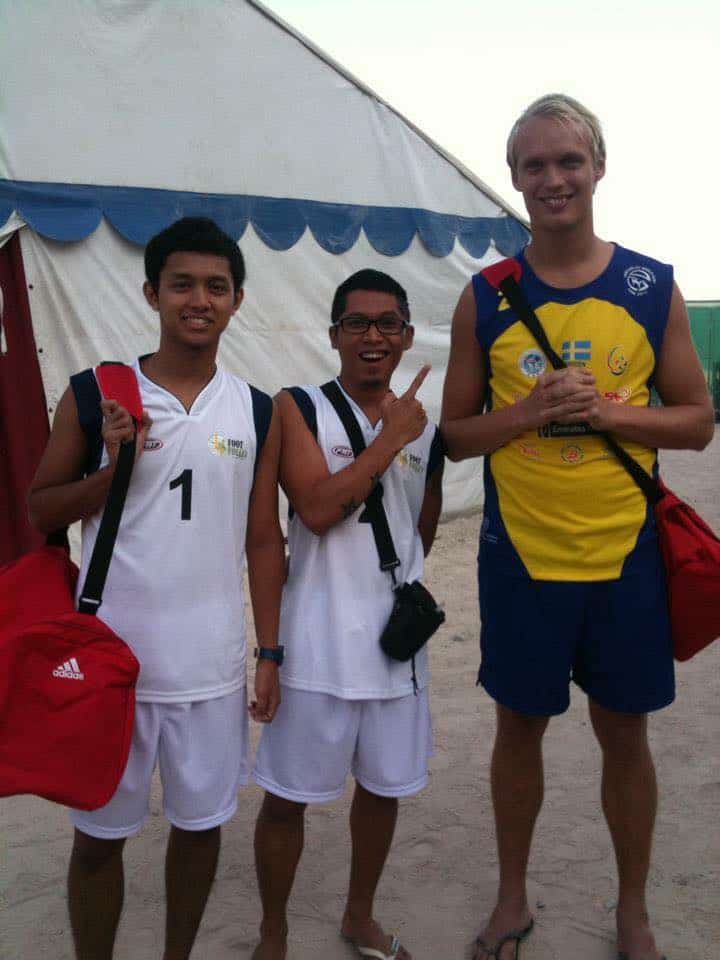 One of the players sent was none other than Taufiq. Although they didn't emerge victorious, all participating players remained grateful for the opportunity to participate in a tournament of that scale.
Taufiq, for one, believes that this is a great match experience for them given that they do not have any other experiences of going against other countries, apart from their previous match in Thailand.
He realized that they were able to learn varied playing styles by observing their opponents and other players in such competitive matches. He also voiced his hopes on gaining more of such match experiences for it'll do them good as players in the long run.
Force To Be Reckoned With
Despite the lack of match experiences, Singapore's foot volley players are actually a force to be reckoned with.
They qualified for the second round in 2017s Worldwide Foot Volley Championship Competition that was held in Brazil. Taufiq and another player were the only two representatives of Singapore for that particular competition.
They succeeded in defeating big name countries – Argentina followed by Chile. Alas, they were eliminated after going against defending champion Paraguay.
This year, the team managed to score third place in the 5thAsian Foot Volley Championship.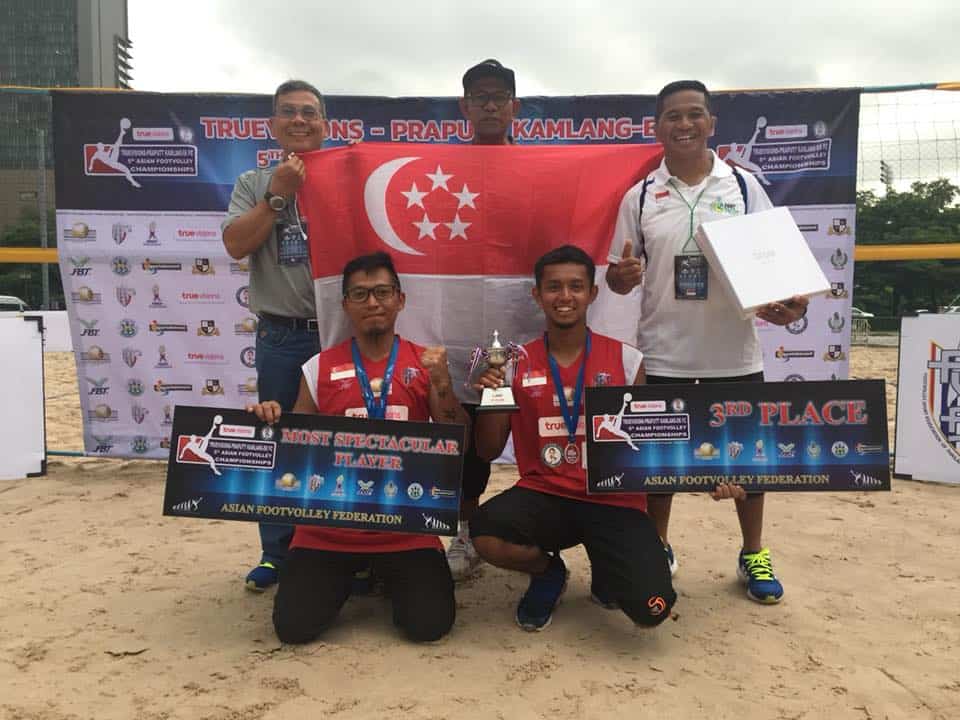 Nonetheless, raising awareness is key in ensuring that this sport gets recognized under the eyes of SSC, eventually enabling them to participate in even more tournaments including the much sought after Olympics.
To find out more, click here.