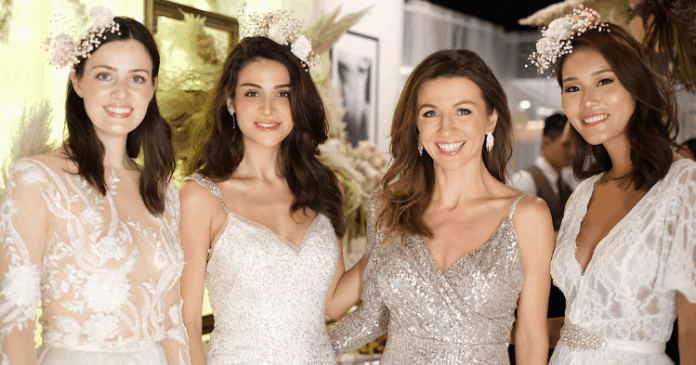 Every bride-to-be hopes to look stunningly gorgeous on her big day.
However, while many of us may have our dream wedding – and the perfect gown – in mind, we also acknowledge this tends to burn deep holes in our pockets, considering the cost in relation to the length of use.
In addition, it is also common practice for wedding boutiques to offer bridal packages –however, the variety of wedding dresses a Singaporean bride has available to her is often limited by the prohibitive cost of bridal packages.
Here's where the White Collection by international celebrity couturier Elizabeth Grace makes the difference.
Gowns Made-to-Measure: A Commitment to Customer Personalisation
In conjunction with the opening of the new Elizabeth Grace Couture, an European-styled bridal atelier at Tanglin Shopping Centre, the White Collection, a collection of ready-to-wear bridal separates, was launched early last month.
These versatile bridal separates transform a stunning wedding dress into a sleek pantsuit or a whimsical evening gown.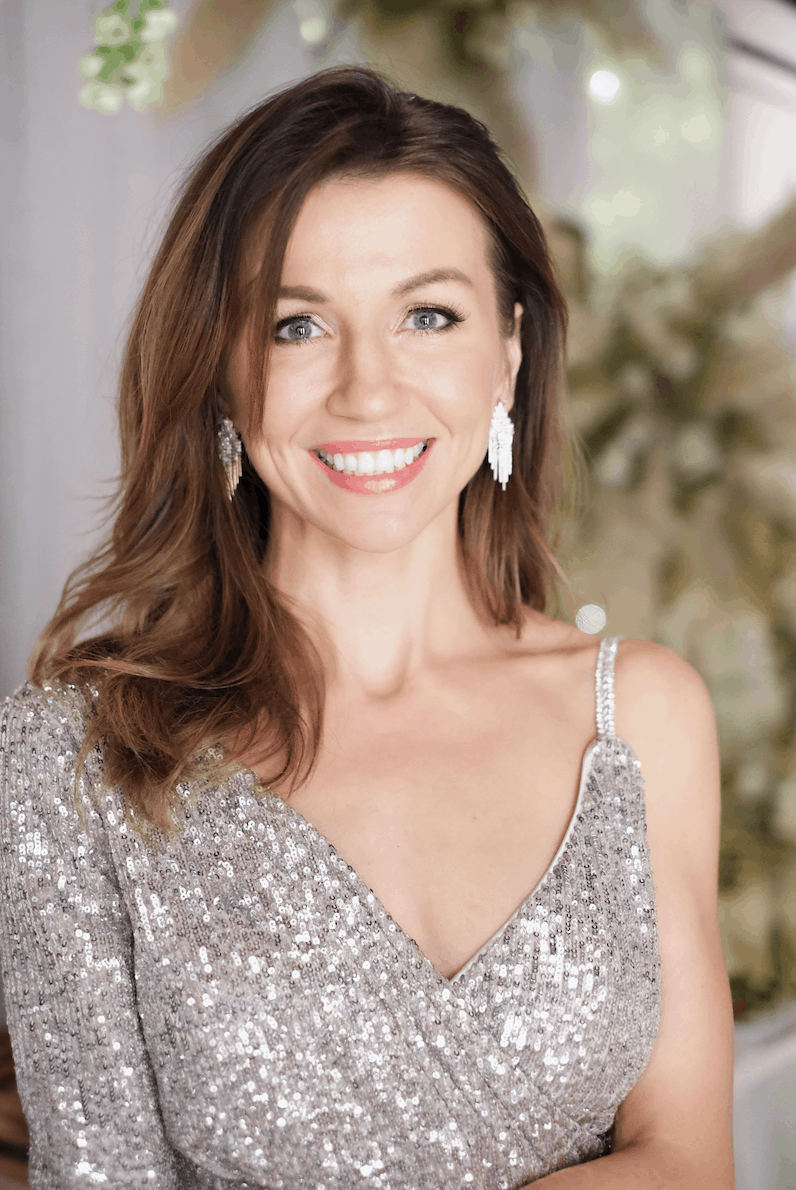 Each gown is made-to-measure, starting with a 3D scanning consultation at the atelier – a demonstration of Elizabeth Grace Couture's commitment to customer personalisation.
Once scanned, 3D printing technology produces an accurate mannequin with which the atelier's dressmakers can then produce a perfectly-fitted gown. Each gown takes three to six months to produce, and is handmade from a mixture of European fabrics, and Japanese and French laces in a classic white, ivory, and cream colour palette. 
We spoke to Elizabeth to find out more about her journey as a bridal couturier, as well as the plans and direction for the near future.
Elizabeth, who holds a degree in Fashion Design and Technology, is an alumnus of the Manchester Metropolitan University in England. After graduating, she worked as a formal womenswear designer, and designed collections for brands such as Topshop, New Look, Dorothy Perkins and Marks & Spencer in London.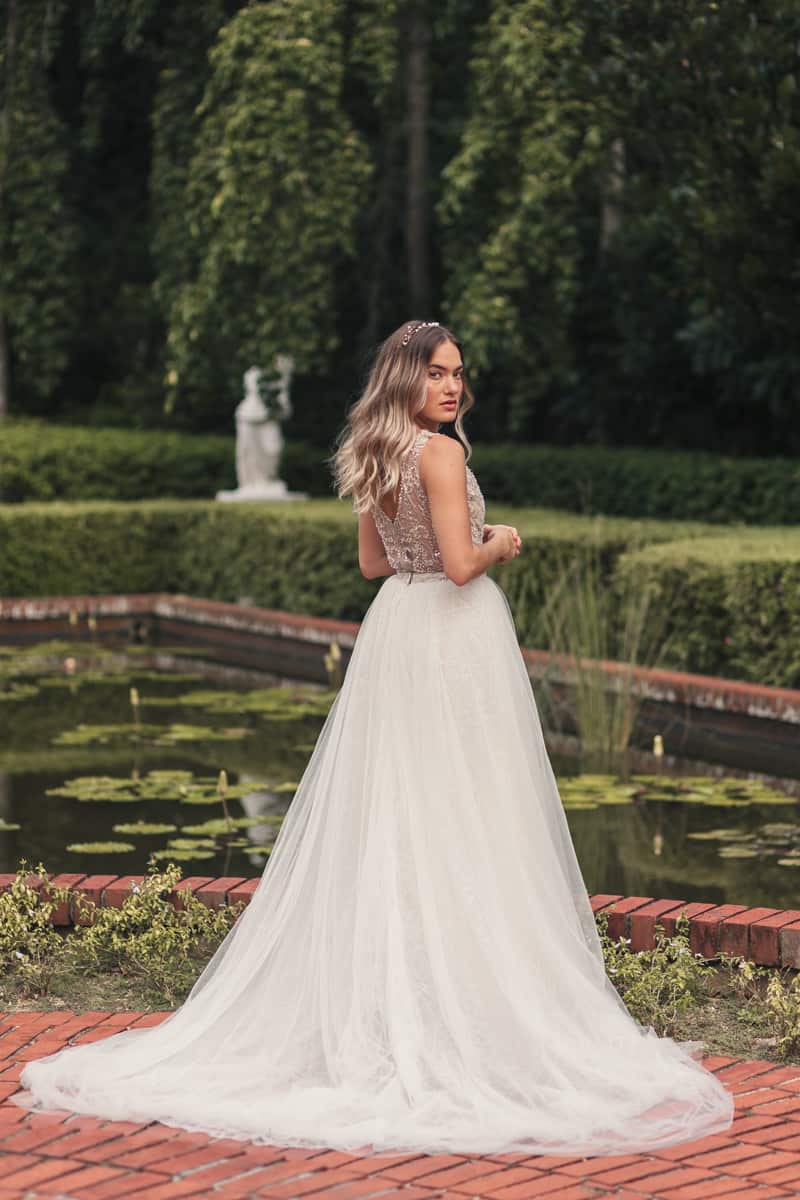 Five years ago, she moved to Singapore to launch Lazada's formalwear line, LZD.
In addition to Elizabeth Grace Couture, Elizabeth also has a men's suit collection, under the label John Grace. Similarly, with this label as in Elizabeth Grace Couture, Elizabeth uses advanced 3D scanning and printing technology to eliminate the multiple fitting process.
"By using this technology, I'm able to create a perfectly tailored suit in one fitting. It is a massive time-saver for my busy customers who don't have the time to attend multiple fittings!"
Whimsical Fancies Of Childhood Fulfilled
Elizabeth's foray into fashion designing began when she was a little girl, self-described to be "obsessed with the beauty of wedding gowns."
In addition, having a strong design background runs in her family: her grandmother made her mother's wedding dress, which was then made into Elizabeth's first Holy Communion dress. At the age of sixteen, Elizabeth proceeded to design her own dress for her high school formal – her first design – which her grandmother then made.
Today, Elizabeth continues to design gowns similar to the one she first made, a champagne satin fishtail gown with an open back and diamante crystal straps.
Her own experience of being a bride-to-be – when she was looking for wedding dress boutiques in Singapore – sparked her switch from formalwear to bridalwear.
"I was quite surprised to see lower quality gowns for sale at relatively high prices. At the other end of the spectrum, there were gorgeous, high-quality gowns that were totally unaffordable."
As she had already had a decade's worth of experience as a professional designer at that point, Elizabeth had "a fair bit" of knowledge about fabric quality and procurement.
Hence, when her mother told her she "could probably do a better job" if she designed her own bridalwear – she did!
"Luckily, my mother was right (as they always are)," she quipped.
One Size Doesn't Fit All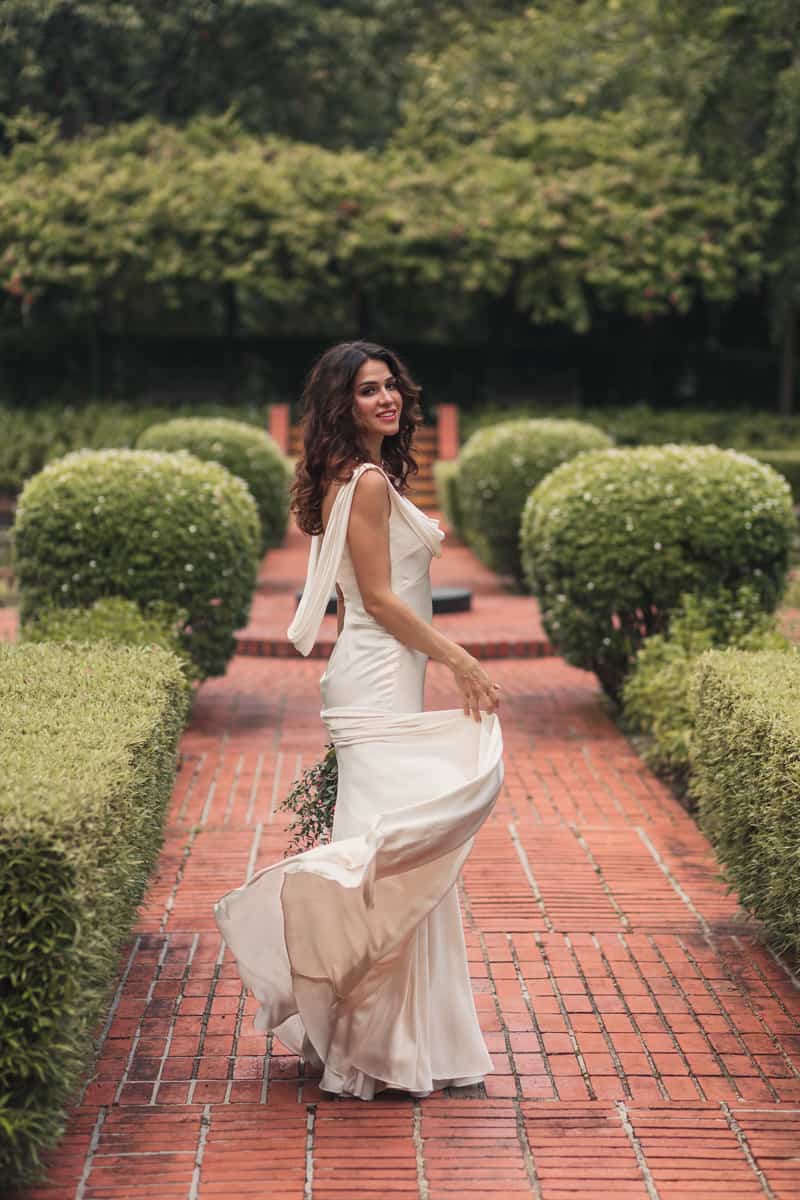 Given her experience as a professional designer and bridal couturier thus far, Elizabeth believes that no bride is the same.
"There really isn't a 'one size fits all' in this industry. Everyone has their own unique circumstances, personal style, wedding preference, family values, body shape, and so on – which changes the look of their gown," she explains.
Hence, it is of little surprise that she describes her experience thus far as "a really personal journey," from which she has gotten to know the brides she dresses as her friends, not just as her customers.
Dressing To Impress: Shaping Your Own Story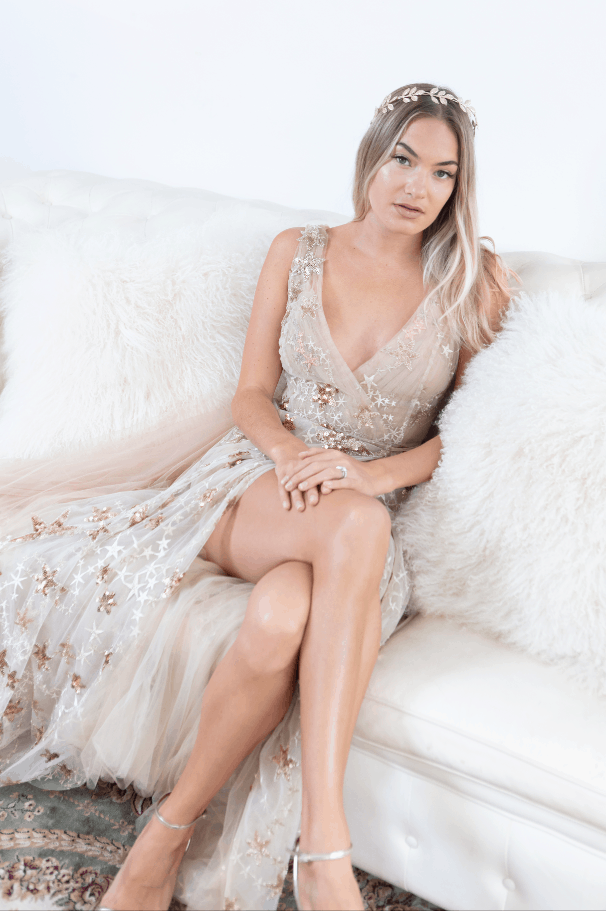 Having been to the launch event for the new atelier, where the guests were mainly an expatriate crowd, I couldn't help wondering if that was the intended target audience for the brand's niche. To my surprise, this is not intended to be the case – the brand is targeted both at locals and expatriates alike.
"Many of my customers are expats, but I feel that local Singaporeans are beginning to want a new story," Elizabeth explains.
She observes that while Singapore brides want to follow tradition and familial expectations, they also want to stand out among their peers – hence, she aims to provide dresses that can be transformed into different styles throughout the day, "so brides can now have a dress that has the potential to impress everyone."
Upcoming: Stay Tuned! 
Following the launch of the White Collection and the Elizabeth Grace Couture atelier, what else can customers and friends look forward to?
Besides looking to expand her ready-to-wear collection of bridal gown separates, Elizabeth is looking to launch her new label – Star by Elizabeth Grace. This is an upcoming eveningwear collection, designed with the goal of making every woman feel like a star. Stay tuned!
Meanwhile, you can follow the brand on social media here and here.