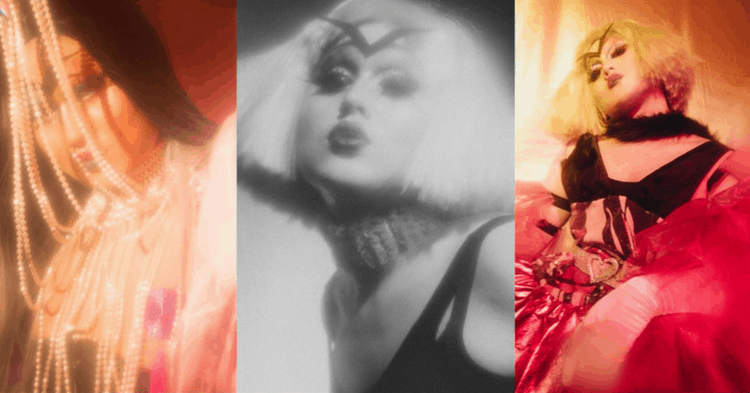 While most of us are asleep, there is an unusual group of Singaporeans who are wide awake. Our latest series, Sleepless In Singapore shares the stories of our local night owls. 
It is 8pm on a typical weekend night. 22-year-old Lucas Goh starts to prepare for his regular night out, except that it includes a lot of makeup, high heels and flamboyant clothes. He is none other than Arya Dunn, a new generation drag queen who seeks to combine entertainment with art.
In person, Lucas looks just like any normal guy on the streets. Dressed in a black tee, black bermudas and khaki moccasins, no one would have guessed his glitzy alter-ego. Over a late lunch of sushi rolls at Jurong Point, we talk about Arya Dunn and drag queens.
For those who are unaware of drag culture, a drag queen is basically a person who dresses up as a female, often ostentatiously, and behaves with exaggerated femininity for the purpose of entertainment.
Art Becomes Her
Arya Dunn and Lucas Goh are the same person, yet they lead different lives and have different characters.
"Arya Dunn is an ideal part of me. She is an outlet of my artistic expressions, a culmination of my artistic juices. Without Arya, I would probably have to channel my creative passions into other areas such as drawing and photography. Arya allows me to do more", he says musingly.
In other words, drag is a means of self-exploration and creative output for Lucas. Through Lucas's eyes, "she is a fashion clown, she is expressive and she thinks she is damn funny!"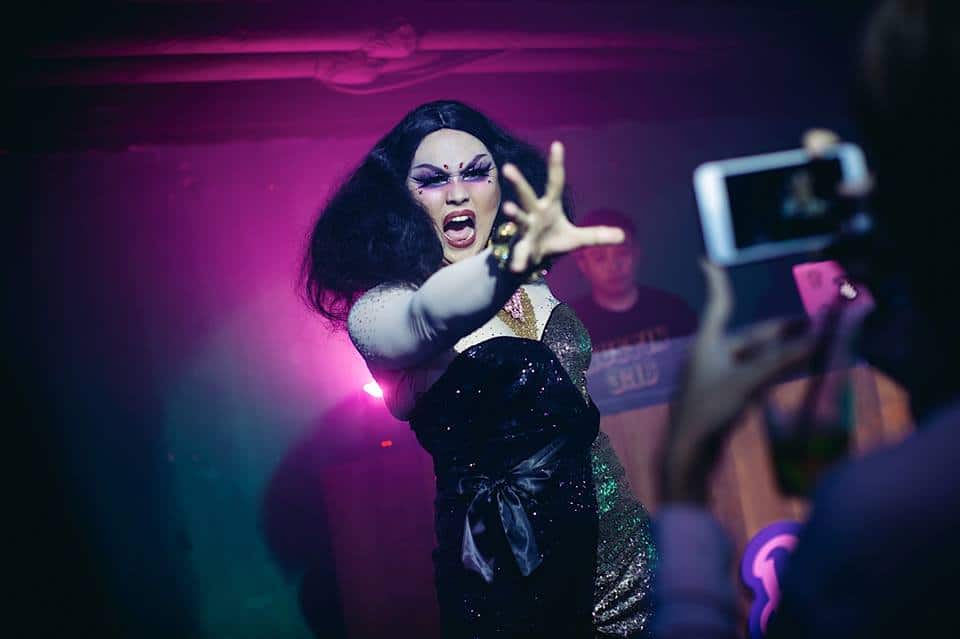 Comparatively, Lucas is more muted in person. In fact, he loves anime and computer games.
This graduate in Fashion Media from Lasalle College of the Arts forayed into the niche world of drag culture when he was merely 17 and fell in love with it since then. To date, Lucas has been doing drag for 3 years and is the youngest drag queen performing professionally.
He tells me it was tough at first. "Initially, I only had like 1 job in 5 months."
"You have to be thick-skinned and talk to people to break into this industry. I pushed myself more and wondered if I can get 5 jobs in a month."
Determination became sweet success when "I reached a point where I managed to get 5 bookings in 8 days!"
The success of Arya Dunn lies in her visual appeal. Every drag queen has her own personality and uniqueness. Arya is more than just lip-syncing and extravagant dance moves.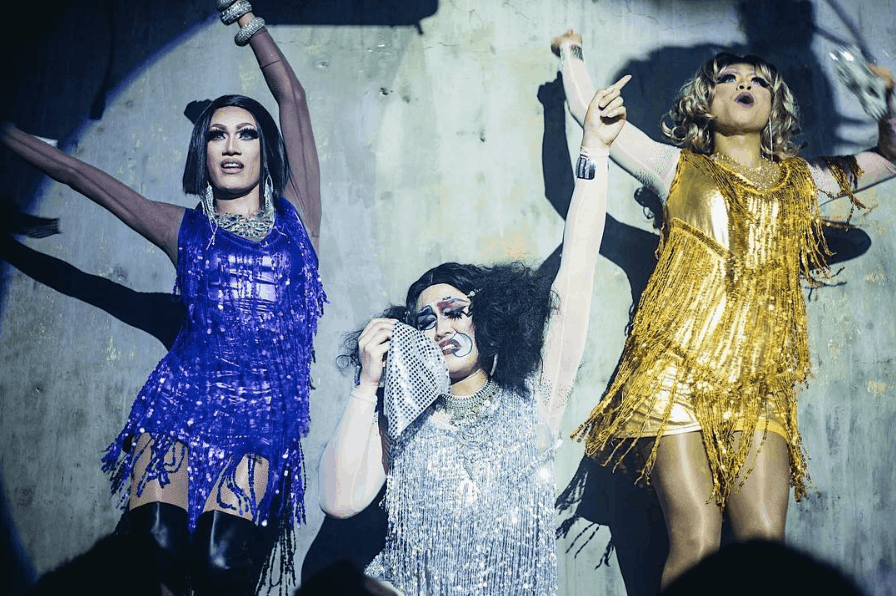 From her over-the-top, unusual makeup to her dramatic facial expressions, she is a feast for the senses. Lucas believes that there is more than what a drag queen can offer and he achieves that by injecting creativity into the character.
"I am an artist first. Drag queen second."
His Passion For Makeup
To many makeup is art, but on a different form of canvas. Lucas picked up his makeup skills through bits of social media but mostly through self-experimentation.
When I talk about makeup, Lucas's eyes light up as he describes his various makeup concepts to me.
"I go through phases and get inspired by different things, such as anime, fashion trends, horoscope, bruising and other drag queens. My current obsession is the big eyes makeup illusion that is inspired by Chicago-based drag queen Matte."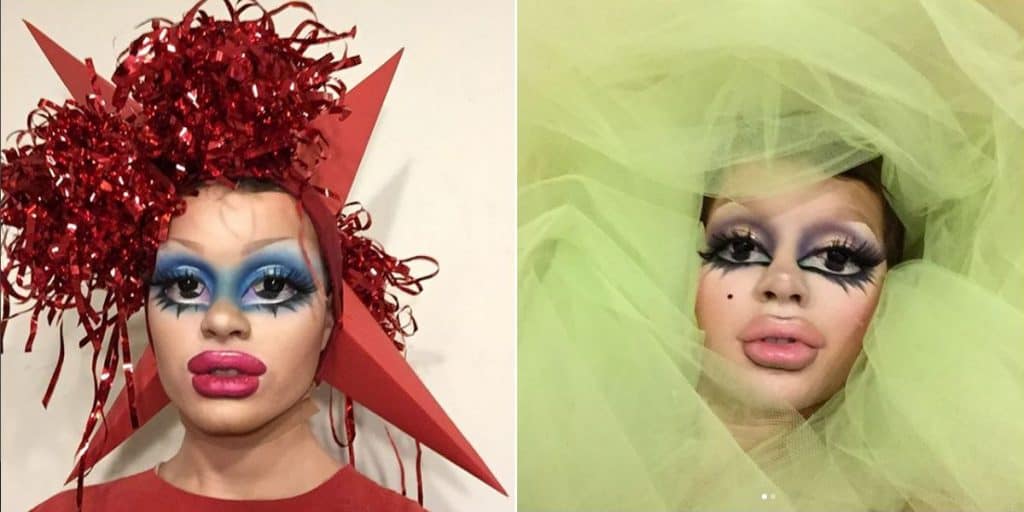 His current favourite look for Arya Dunn is a combination of creepiness and elegance; a juxtaposition of beautiful and jarring. If she is too pretty, he feels uncomfortable because it is not indicative of who Arya is.
In his own words, "You want to look away but you just cannot help staring!"
For someone who can't be bothered and takes 10 minutes to do my makeup, I wonder how long he takes to do his. "1.5hours to 5hours, depending on how much of a rush I am in", he reveals.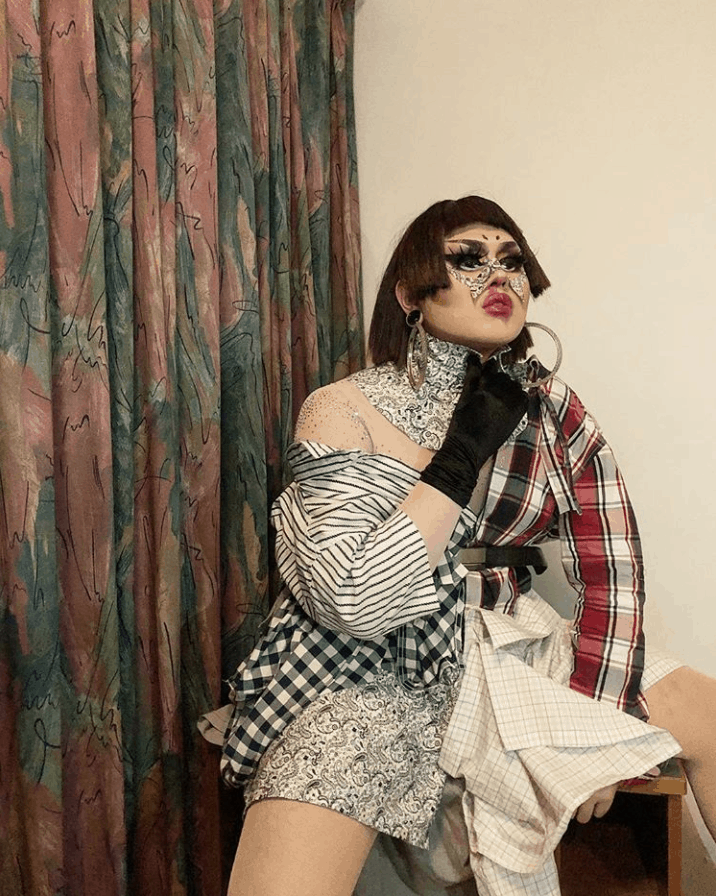 Besides the extravagant drag makeup, Lucas also places a lot of emphasis on Arya's performance, her facial expressions and her outfits. Musicals and theatrics are fodder for his creativity.
"My current drag narrative is to improvise on anything I find interesting, it can be as simple as a burger to a full-blown comedy skit. I then bring attention to it and see how far I can push the topic in a way that can still remain entertaining."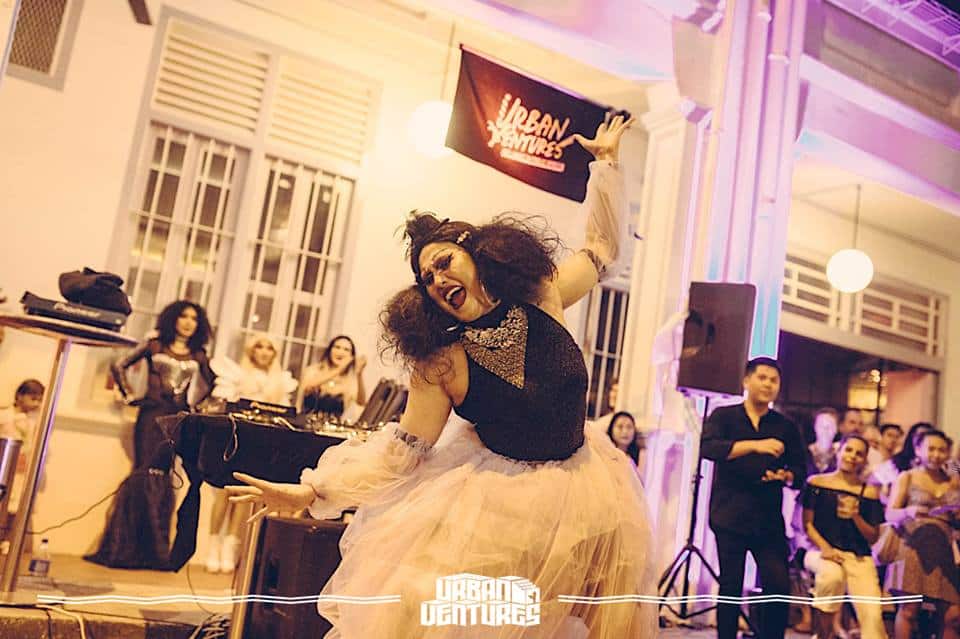 He is also extremely inspired by fellow LGBTQ+ peers. He elaborates: "They are strong and resilient in their daily lives. They inspire me and in turn I can inspire others. I guess it is how our community relies on the strength of each other."
"I am nowhere near a voice for the drag queen community but I know for a fact that what I do tells a part of the story of these people – my people."
Coincidentally, it is his diploma studies in Fashion that helped in the creation and evolution of Arya Dunn. It was in Lasalle that Lucas learnt more about fashion, styling and also how to make clothes. (Yes, he sews most of his own costumes!)
Drag Culture In Singapore
One of Singapore's most renowned drag queens, Kumar's hugely successful show at the Boom Boom Room in the 1990s was a notable moment for drag culture in Singapore.
Since then, the drag queen industry has seen its fair share of ups and downs. More than just entertainment, drag performances are in fact celebrations of queerness in this small community; a celebration of life and individuality.
It is how these drag queens show the world who they really are, regardless of their sexual orientation.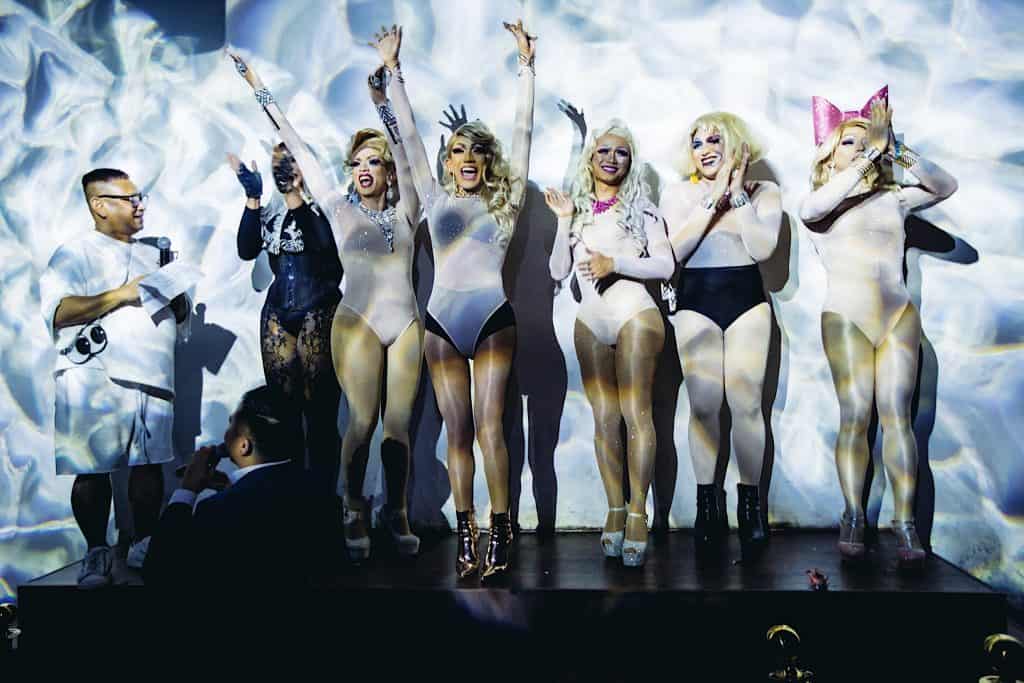 The drag scene has mellowed over the years but it is seeing a revival with new blood and new performance opportunities. 'Artsy' is evolving as a fresh trend in drag culture and Lucas believes that there is room for growth with creativity.
Being gender fluid, Lucas sees indefinite lines between genders, meaning that he identifies with both. However, in normal day-to-day life, people see him as a guy. Being Arya is the only time he feels validated as a female.
The creation and success of Arya Dunn is a testimonial to him. "Since a young age, I've had a fear of not being good enough or not doing enough. Maybe I am too harsh on myself. But, if Arya can succeed, anything in my life is possible as long as I have the will."
Lucas hopes to expand his creativity into other forms of work in the future. After all, the sky is the limit for anyone with passion, determination and talent.
In the meantime, you can enjoy his drag performances at Peaches Club. Check out his schedule here.
Featured Image Credits: 
Photographer – Nicole Ngai 
Stylist –  Belda Chung