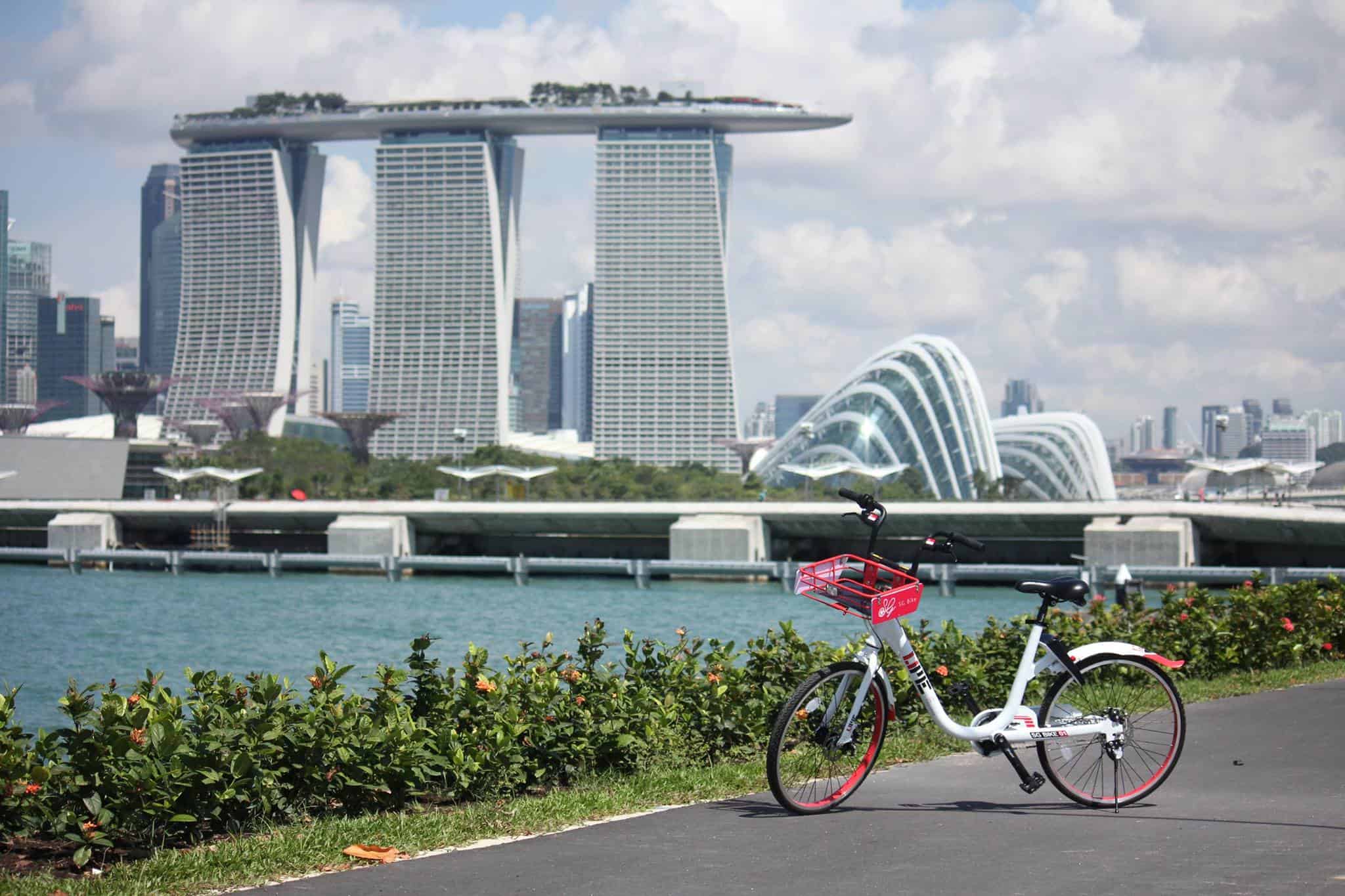 Ofo, Mobike and OBike. Sounds familiar? I am pretty sure you have heard off these ride sharing brands around Singapore.
Enter SG Bike – the fourth player in the bike sharing scene in Singapore who strongly believes in the industry's potential to expand.
It all started out from an avid user of bicycles with a goal of going green and car-lite. The issue of indiscriminately parked bicycles in Singapore also bothered him and he had a strong urge to solve it.
After much planning, SG Bike was born. Their goal was to tackle areas from creating better infrastructure to promoting community bicycle sharing as the viable green transportation option in Singapore.
Experts In The Field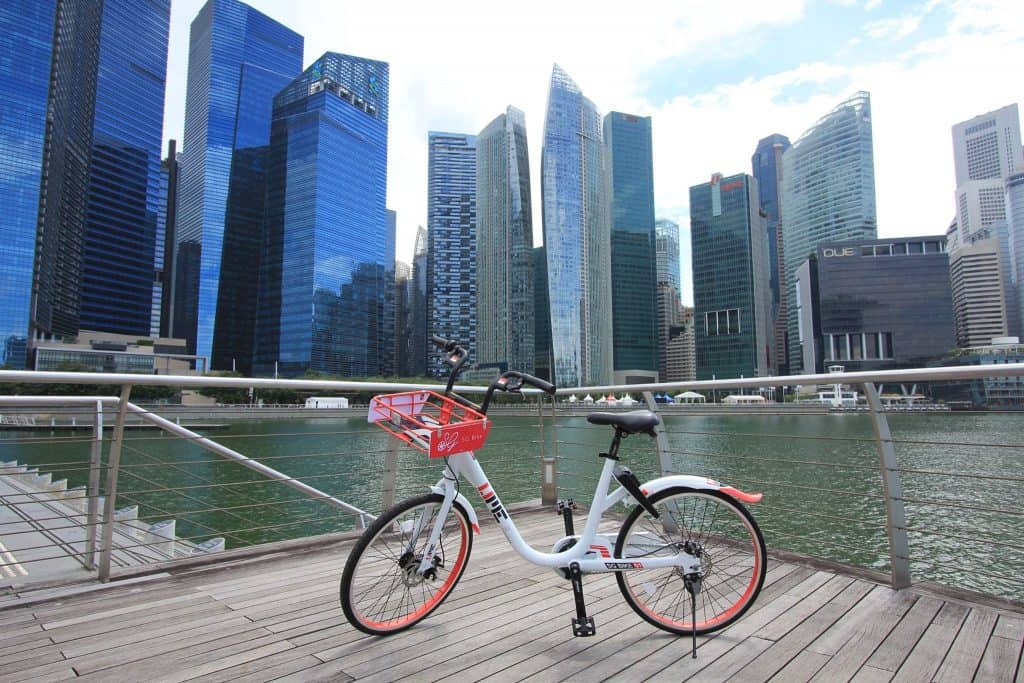 SG Bike is a partnership between ISO Team Ltd and Cosco Recreation Pte Ltd, who have relevant experience in their respective fields.
They are also the pioneers of geostations – a virtual location at a designated area for users to park within.
However, the installation of geostations have been a challenge, and they add that adapting to the changing consumer behaviours and habits is not easy as well. Even so, their expertise in this field helped the teams to overcome them.
Making A Difference
On top of that, SG Bike works closely with their partners, who understand the community's need and authority's requirement.
Together, they aim to provide a localized experience for users, improve the bike sharing scene, as well as focus on helping to shape the industry for responsible bike share usage in order to provide better bike sharing services.
In order to stand out from its various competitors, SG Bike decided to implement various plans which include having virtual parking locations and an attractive pricing scheme.
Virtual Parking Locations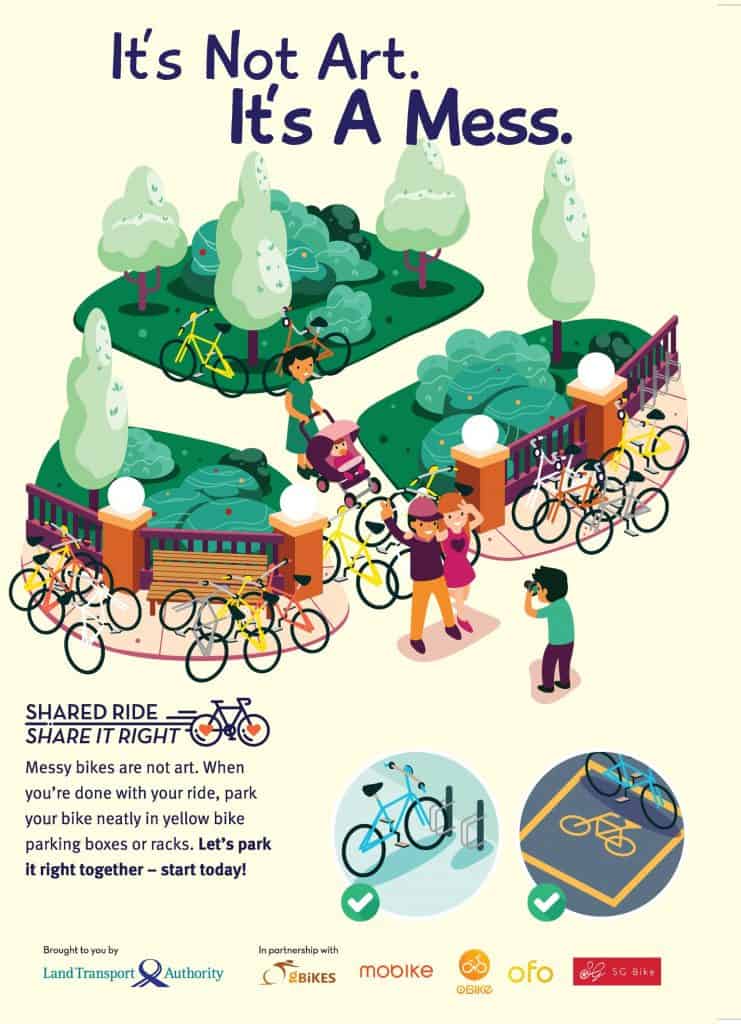 In order to curb indiscriminate parking of shared bicycles, bicycles that are parked incorrectly within geostations will emit 5 sets of 3 quick beeps upon locking. Users will then be given 15 minutes to re-park, other incur a fine of $1.00.
Given this new smart technology and an effective system, they believe they can encourage riders to park responsibly.
Pricing
SG Bike has a pay-per-use system whereby the fares are charged based on the duration of their trip. No deposit is required upon registration.
For the first 30 minutes, it is a fixed fare of $1.00. After which, it is $0.03 per minute.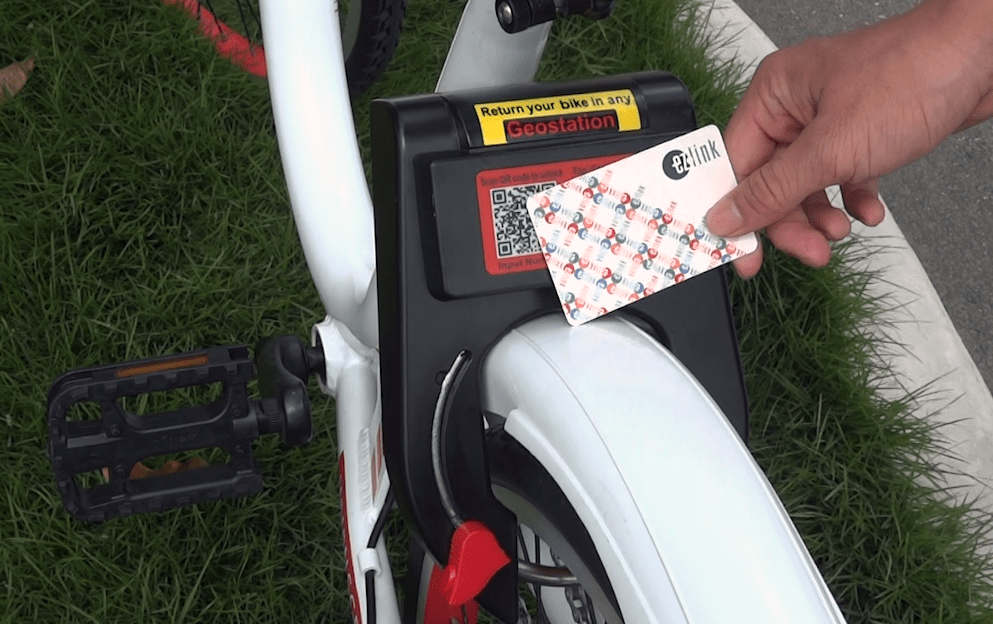 Under SG Bike's Family Plan, you can even pair your EZ link card to your bicycle! Afterwards, all you have to do is tap to unlock the bicycle and you may start riding.
The Best Experiences
With the ISO Team specializing in Neighbourhood Renewal and estate upgrading programmes for housing estates and the Cosco Recreation being in the bicycle rental business for 30 years in Singapore, things are looking bright for SG Bike.
Thus far, their combined expertise has been able to propel SG Bike forward to constantly provide the best experiences in green transportation option.
"The bicycle sharing scene is still growing in Singapore, and more definitely has to be done."
This will range from creating better infrastructure to promote and support community bicycle sharing as the viable green transportation option in Singapore.
Currently, SG Bike is in the Holland-Bukit Panjang and East Coast Park areas. However, they do have plans to expand beyond these areas in the near future.
If you wish for SG Bike to head out to your neighbourhood, you can make that difference now! Do check out their website.