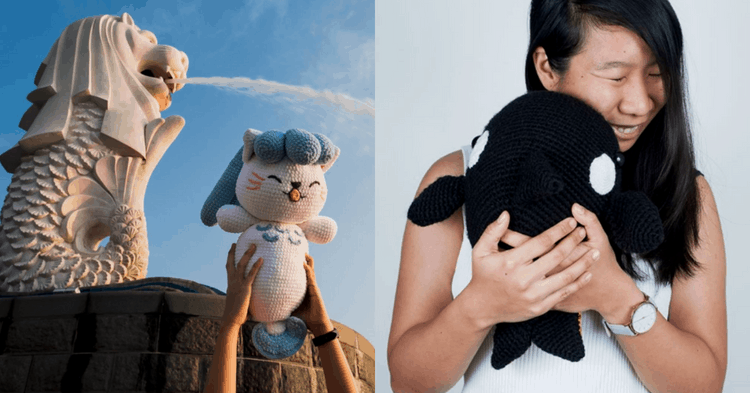 The first thing that catches my eye from the Tiny Rabbit Hole's Instagram page is the cute animal crafts in shades of pastel.
Traipsing their website, one realises that Tiny Rabbit Hole is run by Angie, Yew Tong and Terrix – a team comprising of visual artists and a developer – who seek to "introduce cute animals into our realm and reveal the magic of making them from scratch."
They do so through teaching the art of amigurumi – "ami" means to crochet and "nuigurumi" means to stuff it – a Japanese craft technique which refers to the Japanese art of knitting or crocheting small, stuffed yarn creatures.
Angie – whom I interviewed over email for this feature – first learnt some basic crochet stitches at a craft shop at the age of ten. Although this was an experience from childhood, Angie shares that "the muscle memory (of crocheting) was kept with (her) till now."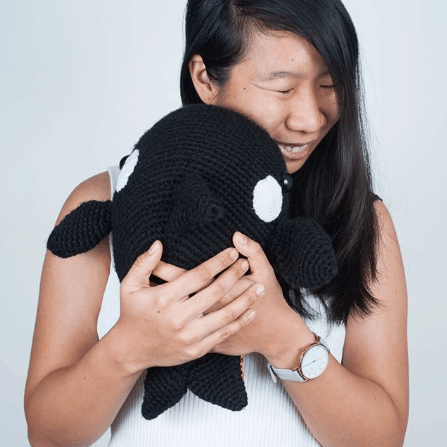 "I didn't know that you can make plushies out of crochet, (and found) the idea via Pinterest just (a) few years ago. Then, I started making more (plushies) by myself," she reveals. Thus began the adventures of the Tiny Rabbit Hole, a handicraft studio that was founded in 2016.
Into The Rabbit Hole: Where The Magic Begins
What, however, inspires the name of Tiny Rabbit Hole?
The team named their craft venture as such because they were inspired by the burrow from Alice in Wonderland – it is when Alice tumbles into the rabbit hole that the magic begins. This is also why their blog is named "Where Alice Stumbled Into."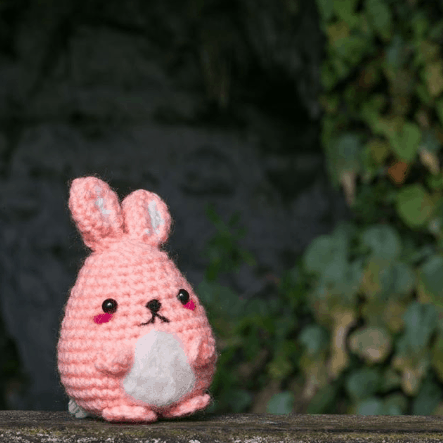 Although Angie is a designer, she bemoans the fact that "the society (doesn't) give you the opportunity to design what you like." She also shares that she does not have the engineering skills to manufacture things she likes.
Nonetheless, when Angie started making her own plushies, she felt that "(there was) so much things (she could) create with her hands." The ability to create tangible items for herself is "a totally different feeling" compared to designing brochures or making websites.
"You don't get to carry (intangible things) around, showing (them) off and (bringing) out the kid in everyone you meet."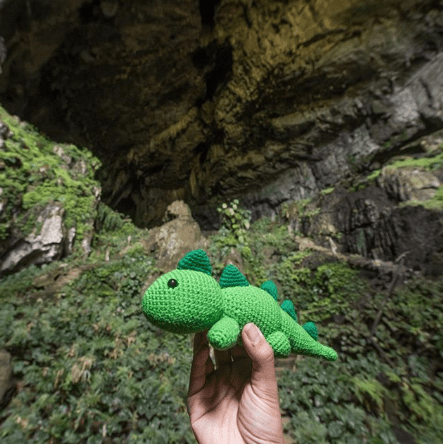 By contrast, for Angie, "(it was) only in Alice's magical burrow in her dream that the impossible came to life" – and in the same way, the ability and opportunity to pursue amigurumi gave her satisfaction which creating intangibles could not provide.
While she started Tiny Rabbit Hole solely with the intention of selling the handmade plushies, she was aware that others might have the preference for learning and making the plushies themselves.
This prompted the team to start opening up amigurumi classes.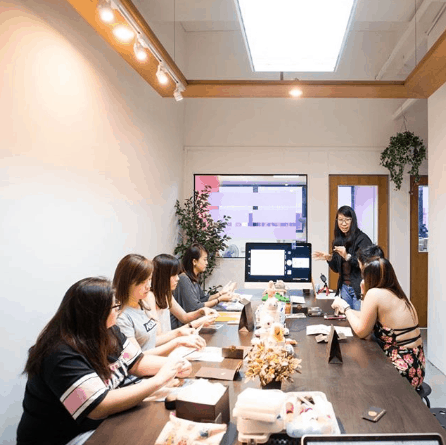 With a customer base that comes from both word of mouth and social media – and in Angie's words, "maybe this post too" –, Tiny Rabbit Hole's target audience consists of "working ladies and mummies who would like to de-stress from work and make things of their own for their colleagues, family or friends."
Misconceptions: Debunked And Corrected
Yet, in the process of Angie's journey in amigurumi crafting, she has encountered her fair share of misconceptions towards the craft.
Some of these include the mistaken notion that a simple amigurumi piece can be completed within an hour, or that small projects can be completed within a short time.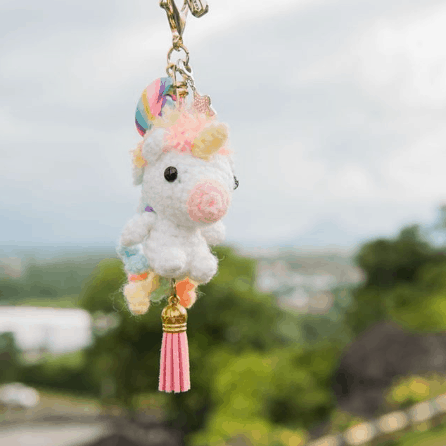 Angie busts these misconceptions, saying that in reality it would take at least an hour for a beginner to learn the basics, and "four hours or so" to get the hang of the craft. Additionally, small projects would be more difficult to complete, compared to larger ones.
Neither is it true that a big amigurumi project will take weeks or months to complete – with a big hook and thick yarn, it will take a person the same amount of time to complete the "bigger" project. Having said that, Angie also cautions that bigger projects are more intricate to complete than smaller ones.
For Angie, the surest way for these misconceptions to be corrected is for the individual to experience the process of amigurumi crafting for themselves.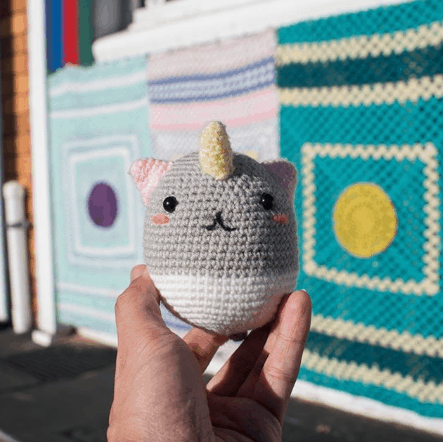 As the designer of Tiny Rabbit Hole's crochet patterns, Angie also debunks the myth that designing amigurumi comes naturally to her.
On the contrary, she shares that in designing an amigurumi, time is required to gather inspiration and to build experience – it takes her two to five days to make a beta amigurumi with lots of frogging and trial and error.
Following that, it takes another three to five days to write clear instructions with photos, using a design software. Lastly, it takes another day or two to take professional photos, including the editing which makes the amigurumi picture perfect.
On top of these, Angie points out that "it's an everyday thing to reply emails about errors or unclear areas in the instructions" – it sure takes a lot of hard work to keep the magic of the Tiny Rabbit Hole going!
Great – How Do I Get Started?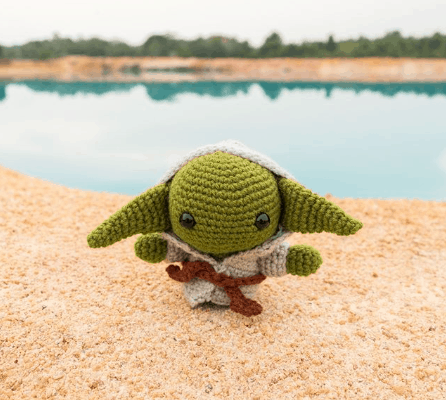 If you're reading this article and intrigued by the craft of amigurumi, and wondering how to get started – fret not!
Tiny Rabbit Hole has a YouTube channel, where interested beginners can learn the basics of making amigurumi. If you're keen on learning from the team in person rather than online, you can also sign up for their workshops, which include introductory sessions to learn the basics of crochet.
Upcoming Adventures At The Tiny Rabbit Hole
What adventures will the Tiny Rabbit Hole be up to in the coming future?
While there certainly are plans in the works, Angie remains tight-lipped about them."We're still working on it, (and) will release (it) when the time is ripe," she says.
For more details, check out their website.