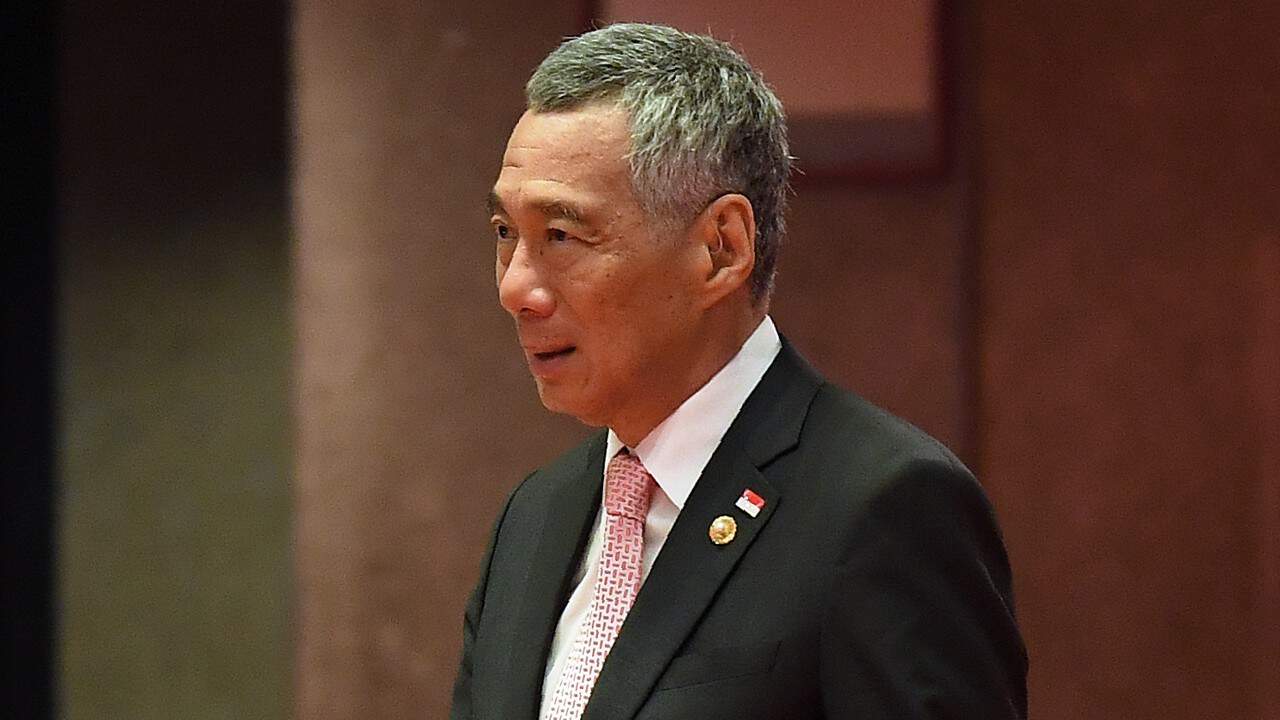 Not your ordinary famiLEE drama.
Singaporeans woke up to an online spat between the Lee siblings.
Lee Wei Ling and Lee Hsien Yang, the younger children of Singapore's founding father Lee Kwan Yew, said in an online statement: "We have no confidence in PM Lee Hsien Loong and are worried about Singapore's future."
In the siblings' statement, they mentioned that being "disturbed by the character, conduct, motives and leadership of their brother, Lee Hsien Loong, and the role of his wife, Ho Ching."
Titled: "What has happened to Lee Kuan Yew's values?", their statements were centred mainly around the long-running dispute over the demolition of Lee Kwan Yew's house at 38 Oxley Road.

Wild Claims?
The two siblings expressed their belief that Lee Hsien Loong has a desire for power and personal popularity on his agenda, and does not have the best interests of Singaporeans and Singapore at heart.
Their statement also accused Lee Hsien Loong and his wife of "harbouring political ambitions" for their son, Li Hongyi.
The duo have also revealed that they felt very closely monitored and feared that the organs of state will be used against them – leading to Lee Hsien Yang feeling compelled to leave the nation.

Source
Li Shengwu, Lee Hsien Yang's son, felt the need to weigh in his two cents on the issue despite "generally avoiding commenting on Singapore politics".
He expressed the fears of his immediate family's worries with regards to the "lack of checks on abuse of power" and also describes his family's decision to move as a painful one.

Singaporeans Weigh In On The Drama
There was a flurry of opinions online, with some expressing their disappointment with the siblings family spat and others criticising them for making family matters a public issue.
There were also others who speculated that there might be a mountain of underlying issues that have pushed the two siblings to act this way.


Lee Hsien Loong Expresses Disappointment With Siblings
Shortly after the release of his siblings' statement, Lee Hsien Loong had stepped forward to reply to these allegations, Lee Hsien Loong lamented: "My siblings' statement has hurt our father's legacy."
He also expressed his sadness that they have chosen to publicly issue a statement regarding private family matters, and explicitly mentioned that he does not have political ambitions for his son.
Lee Hsien Loong said: "I will do my utmost best to do right by my parents"
"At the same time, I will continue serving Singaporeans honestly and to the best of my ability," he continued.

Full Statement from Lee Hsien Loong
"I am very disappointed that my siblings have chosen to issue a statement publicising private family matters. I am deeply saddened by the unfortunate allegations that they have made. Ho Ching and I deny these allegations, especially the absurd claim that I have political ambitions for my son.
While siblings may have differences, I believe that any such differences should stay in the family. Since my father's passing in March 2015, as the eldest son I have tried my best to resolve the issues among us within the family, out of respect for our parents.
My siblings' statement has hurt our father's legacy.
I will do my utmost to continue to do right by my parents. At the same time, I will continue serving Singaporeans honestly and to the best of my ability. In particular that means upholding meritocracy, which is a fundamental value of our society.
As my siblings know, I am presently overseas on leave with my family. I will consider this matter further after I return this weekend. – LHL"

Continued Support From Singaporeans
Despite the drama that unfolded before the eyes of the public, many Singaporean netizens continued to show support for the Prime Minister and expressed sentiments that they have faith in his leadership.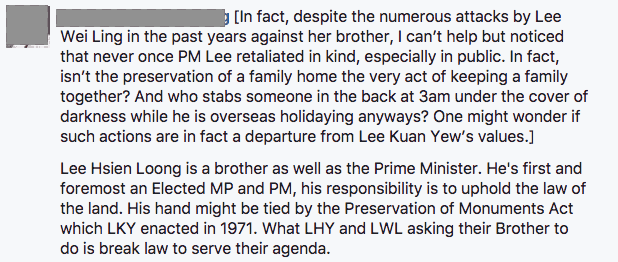 Will this family spat be resolved?
Your move next Lee Wei Ling and Lee Hsien Yang.