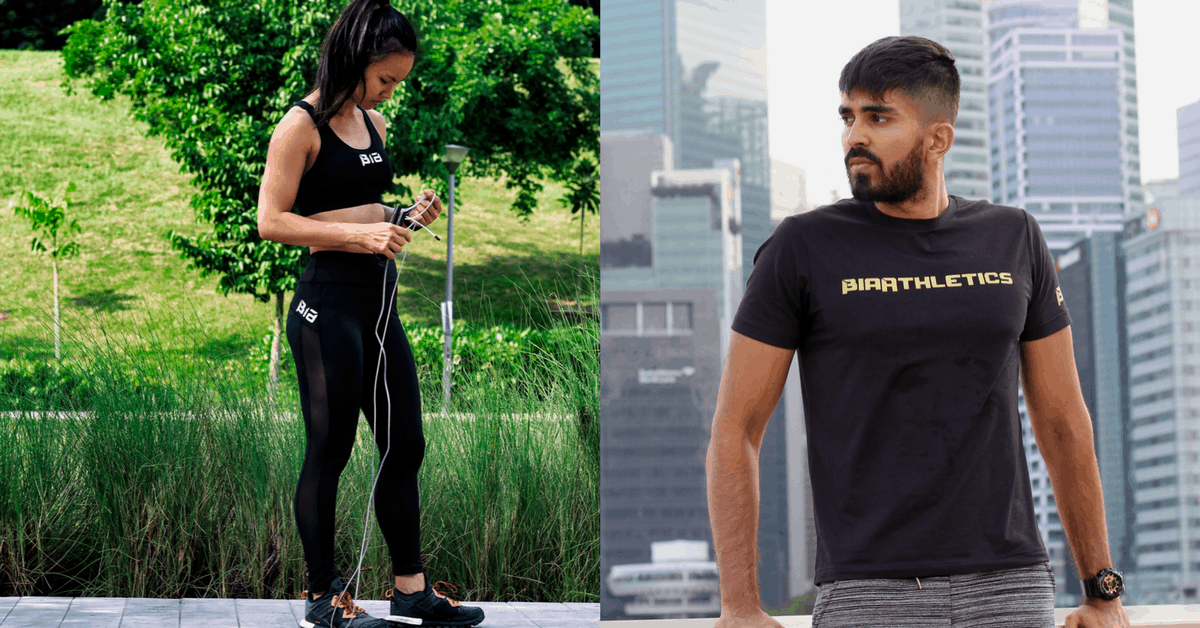 Bharat Khemani, 26, always had an entrepreneurial spark in him. It was in his genes.
"My grandparents did business, my dad is still doing business. We always had that culture of not working for someone."
"My grandfather was actually the first sole agent to bring LG to Singapore," he explained.
His father then started importing watches from brands like Casio and G-Shock. He is still in the import, export and distribution business till today.
"We always had the environment of not working for someone so my grandfather motivated me. It's just been that way."
And it was in this spirit that led the Sports Science graduate to start a business of his own eventually. But what exactly?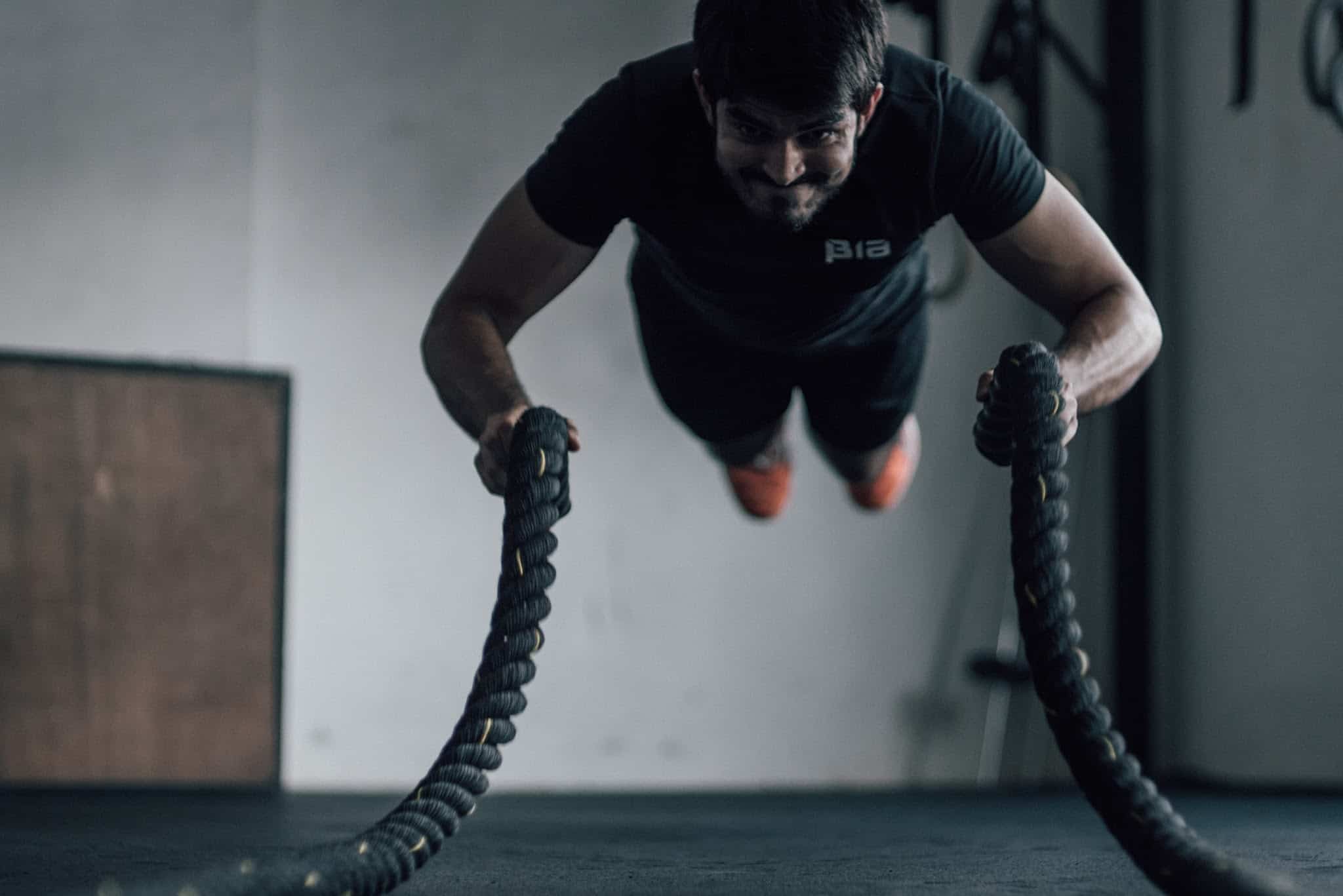 Fitness Inspiration 
"Growing up in secondary school, I was really fat," Bharat admitted.
"While waiting for my army enlistment however, I had a long gap of 8 months, and I started to get into fitness tentatively."
Mentally, Bharat did not feel strong. But then he found Greg Plitt, a famous fitness YouTuber who was well-known not only for his physique but also his motivational personality.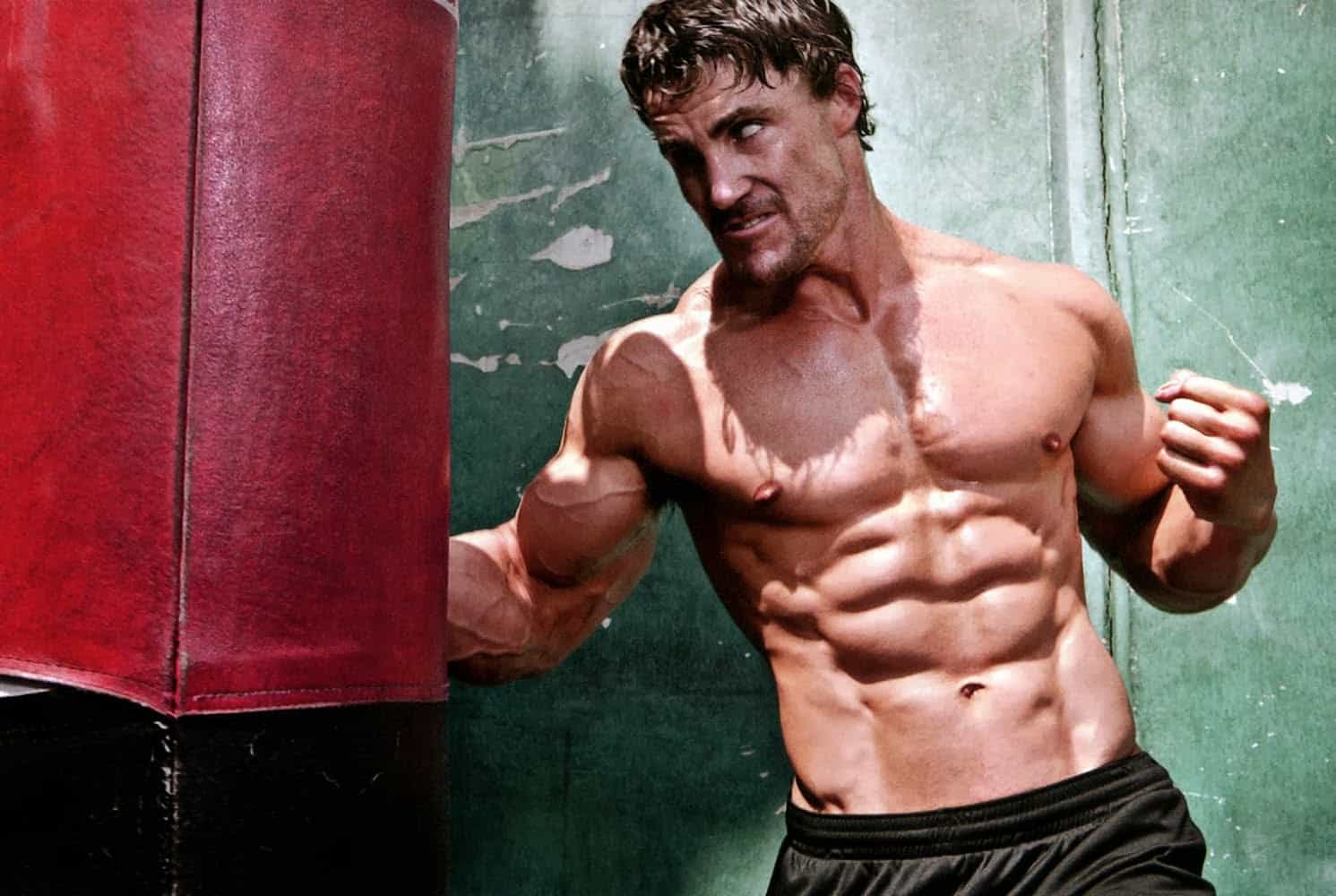 "I subscribed to his website and coincidentally in army, I got into Ninja company as well. We were known for being treated the worst. In a way, that added up – being pushed to your limit every day."
His military experience strengthened his resolve even further to strive to be his own boss.
"After army, I realized that I did not want to work a 9-5 job. Having done all different kinds of part-time jobs, there was nothing that I liked. I didn't want to be stuck on the chair for the whole day."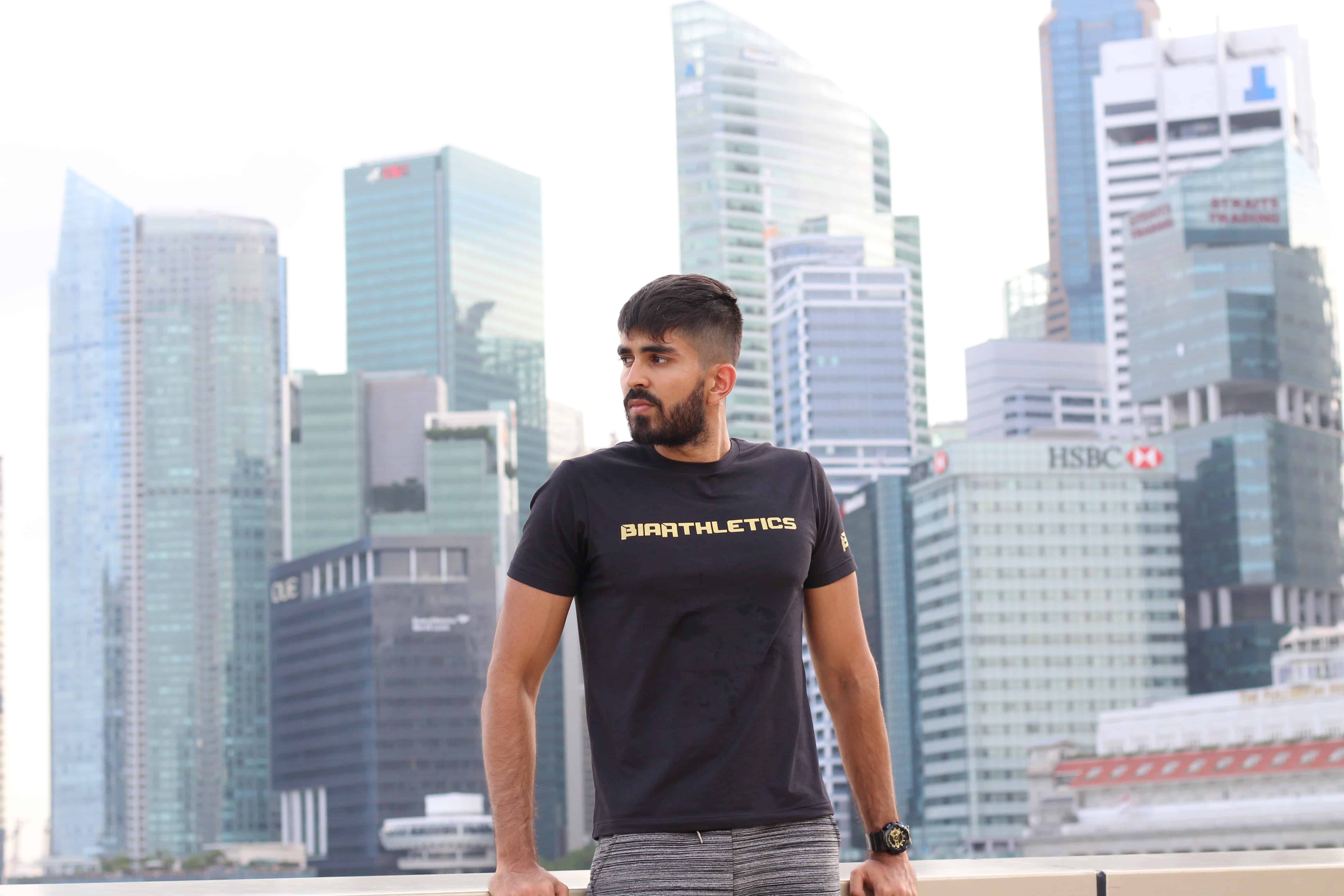 BiaAthletics 
While studying for his degree in 2015, Bharat started working as a fitness trainer on the side. He found that buying training clothes regularly from renowned brands such as Nike, Adidas and Under Armour, was not feasible in the long run, given their exorbitant prices locally.
Lesser known brands are no different as the shipping cost alone makes it expensive. Most of the people that he has met within the sports scene shared his lamentations.
It was then that Bharat saw a potential market opportunity.
"I thought why not give it a shot to create my own apparel?"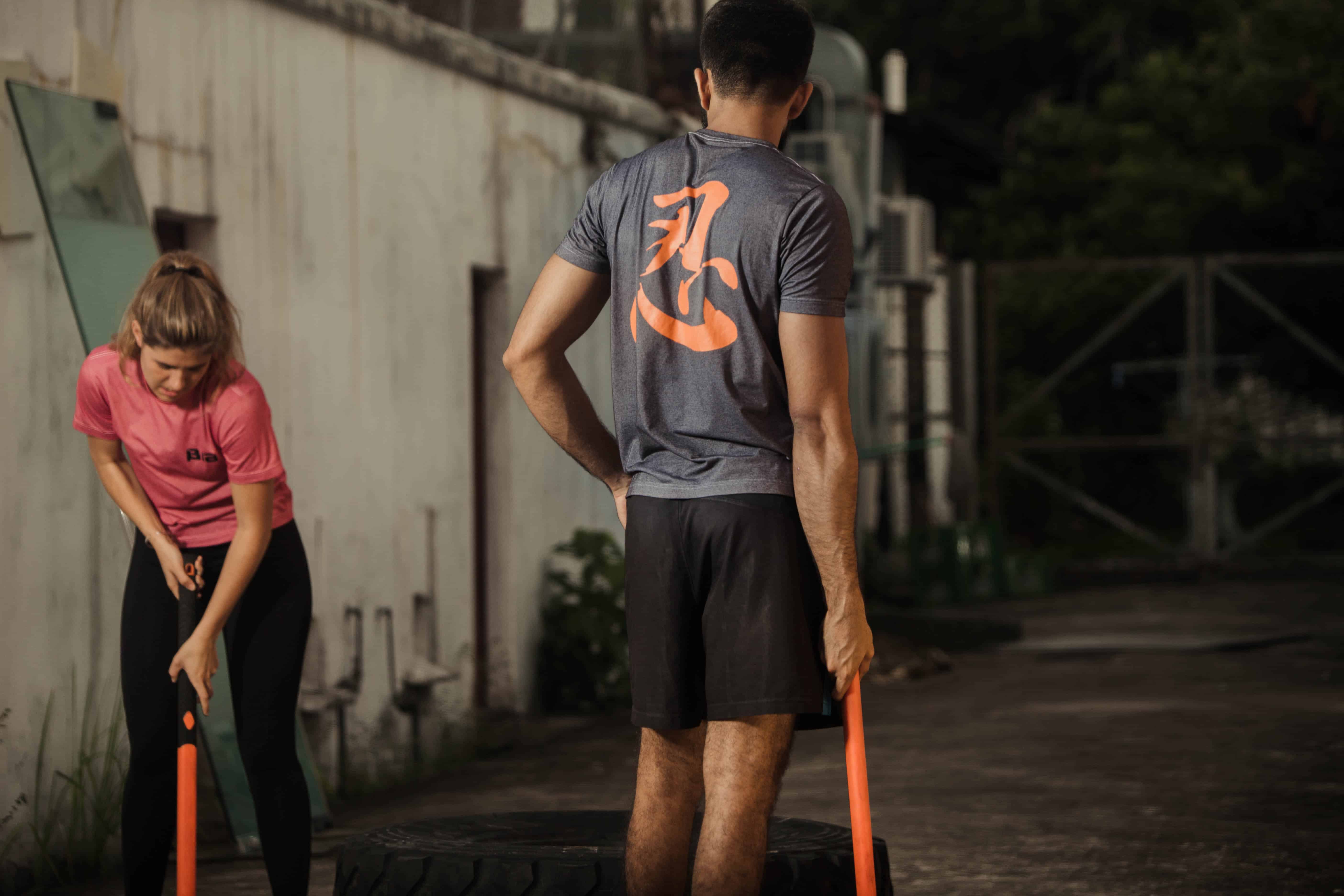 Bharat wanted to stay away from making generic designs. Coincidentally, during his time in Ninja, he was given a company shirt with the Chinese symbol 'ren' which means 'endure'.
This inspired him, and the symbol was eventually featured on the first shirt that he created.
"The design spoke to me because it is also what Greg Plitt preached a lot: perseverance, enduring and not giving up easily."
He also feels that this sets him apart because no one other fitness brand is incorporating a Chinese calligraphy element with motivational quotes.
"When I started, no one knew the brand. But 2 years later, people would go, "oh that brand with the Chinese characters" so they started making that association."
Bharat started spending time at cafes on his own, researching on other fitness brands and how they got their names. He found that Nike had a similar concept.
It's name was taken from a Greek goddess that signified 'victory'. He came out with a list of 15 names or so, trying to find the meaning for each god.
And that's where he chanced upon Bia, the goddess of strength and power.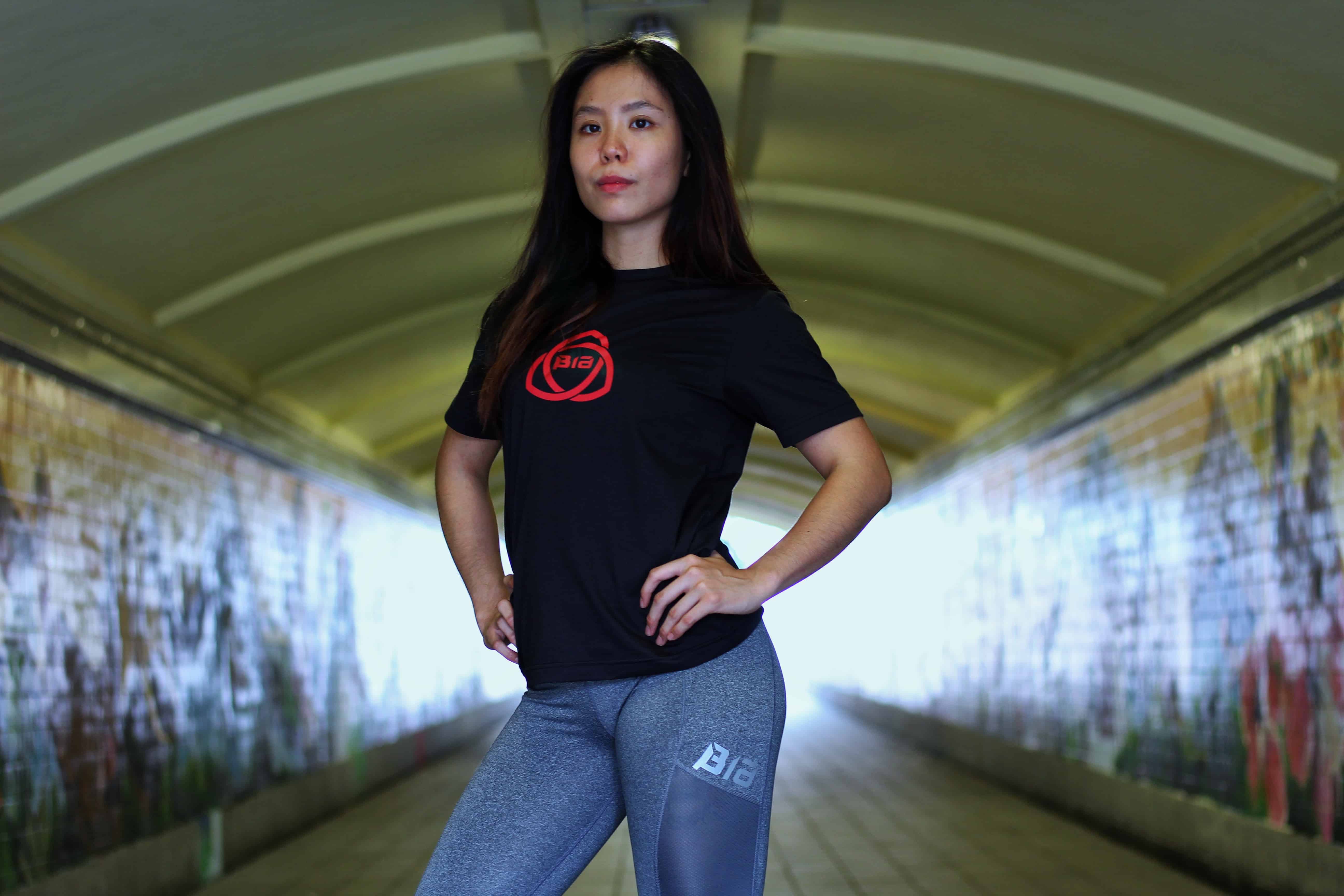 "It fits well with my vision and also happens to match the concept and the designs that I was going for. In a way, it's a mixture of everything that influenced me – Ninja company, Greg Plitt, being mentally weak last time and wanting to improve," Bharat mused.
Challenges
One thing Bharat realized early on was that the people that he thought would support him, didn't – be it family, friends, or people on his social media.
6 months into its inception, the business was flat lining.
Bharat was seeing the pile of stocks at the corner of his room daily, wondering how he was going to clear them. He was making less than 5 sales a week.
It was his lowest point and he considered quitting.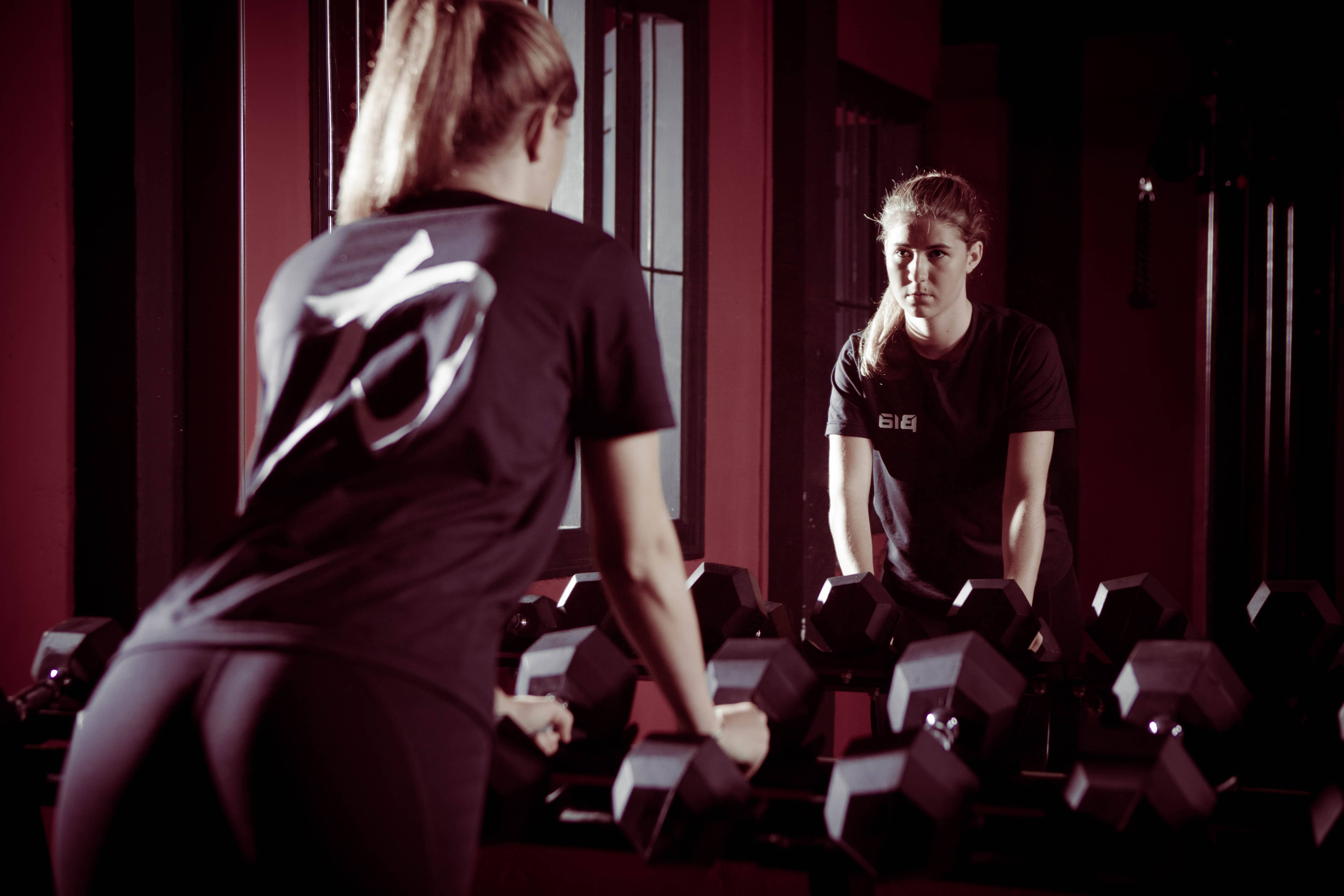 His self-built company website had been up for months but no one bought it from there.
"I was just essentially selling shirts for $30 but there wasn't really any support," he recalled.
"But what was funny was that people who I am not necessarily close to, really liked it. The people at my gym used it as a conversation opener. Over time, they asked, 'Hey, can I get one?'"
Another overarching issue was finding a quality of material and an affordable price. The challenge for Bharat was to provide a better quality at a lower price combined with a unique design.
Finding The Right Fit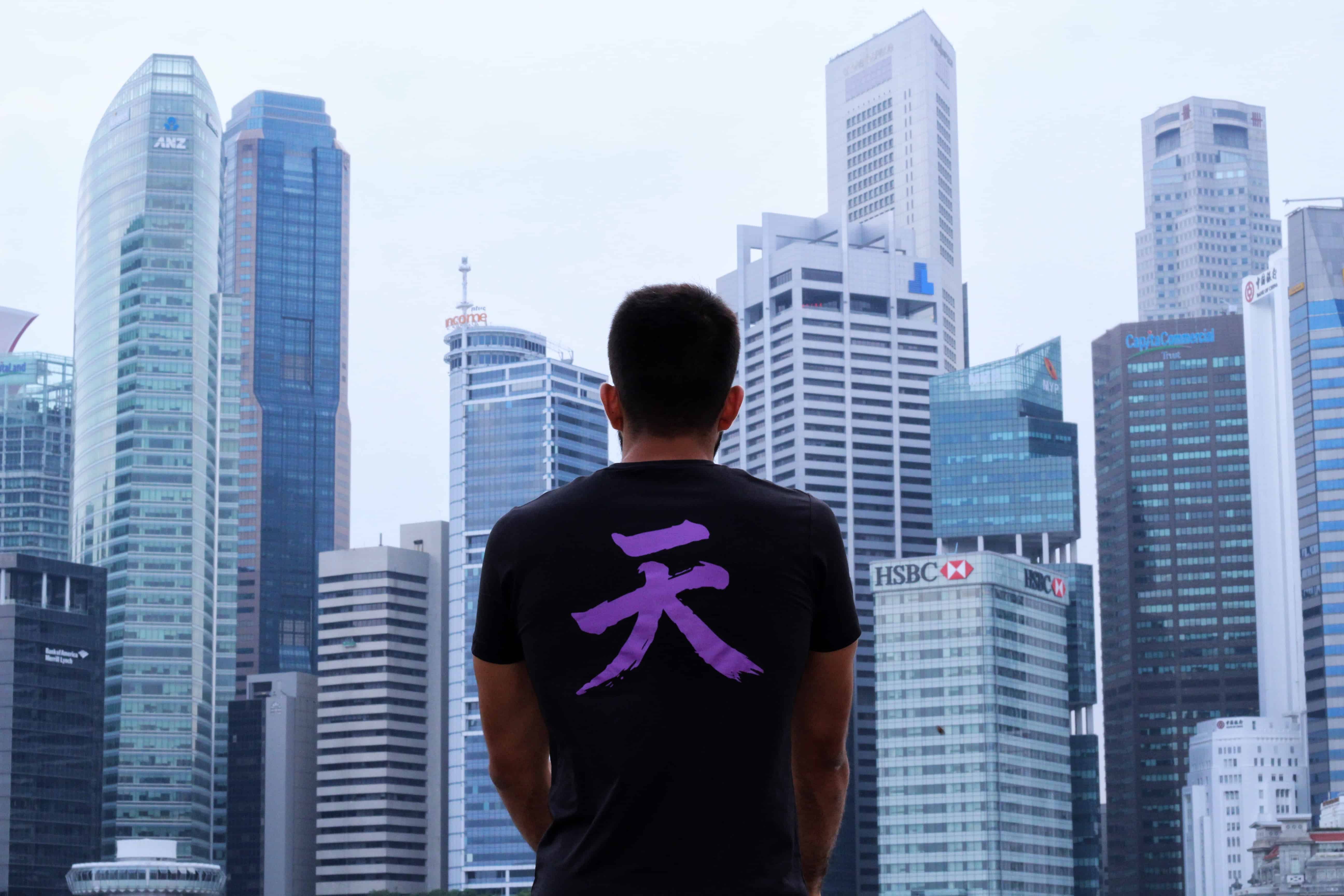 "In Singapore, making shirts is expensive and the quality is not good overall," Bharat confessed.
"Local events usually have generic designs and you can tell that the quality is lacking."
While accompanying his dad on his business trips to Hong Kong, Bharat took the opportunity to seek out for suppliers there.
He got in touch with a guy who was manufacturing material for sportswear.
"When I went to visit him at his office to test the material, I knew it was the one. It was a mixture of both dry fit and cotton plus spandex. The moment I wore it, I knew the fit was just perfect. And when I showed him my designs, he told me that it was doable."
Bharat's soon-to-be Hong Kong supplier treated him to a lavish dinner and offered to foot the $350 bill. He was naturally flummoxed.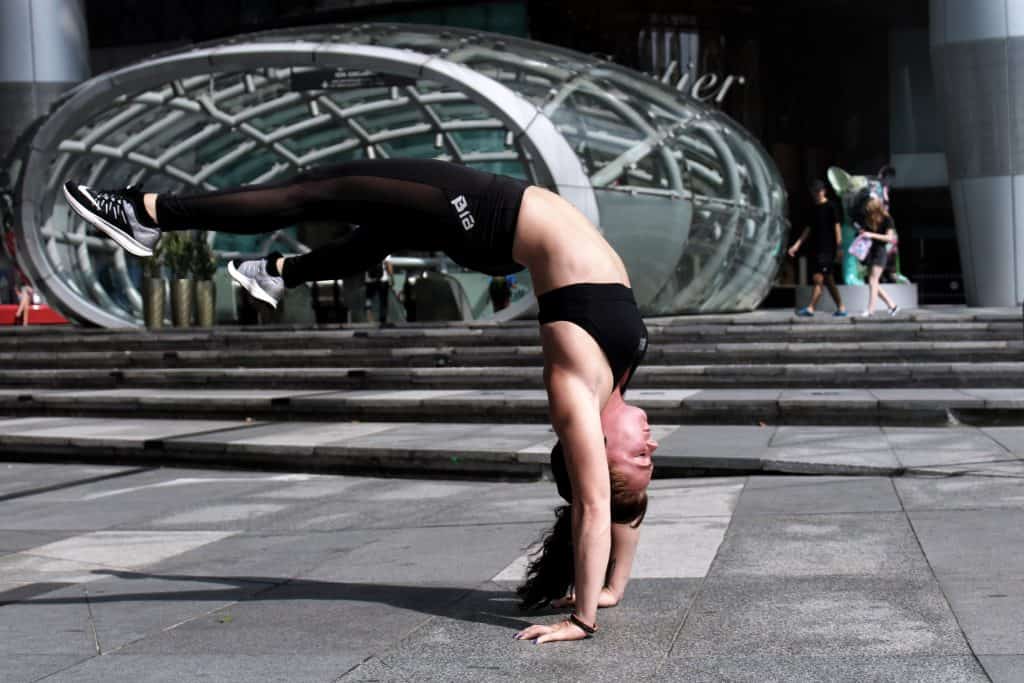 Bharat told his supplier that he could not afford a high quantity order. He could only place an initial order of between 50 to 100 pieces – even that amount was considered high for him.
"But this guy insisted, telling me that I reminded him of himself before he first started his own T-shirt printing business. He believed in me enough to want to treat me to such an extent. He saw something in me before I saw it myself, so that gave me extra motivation," Bharat reminisced.
Unique Selling Point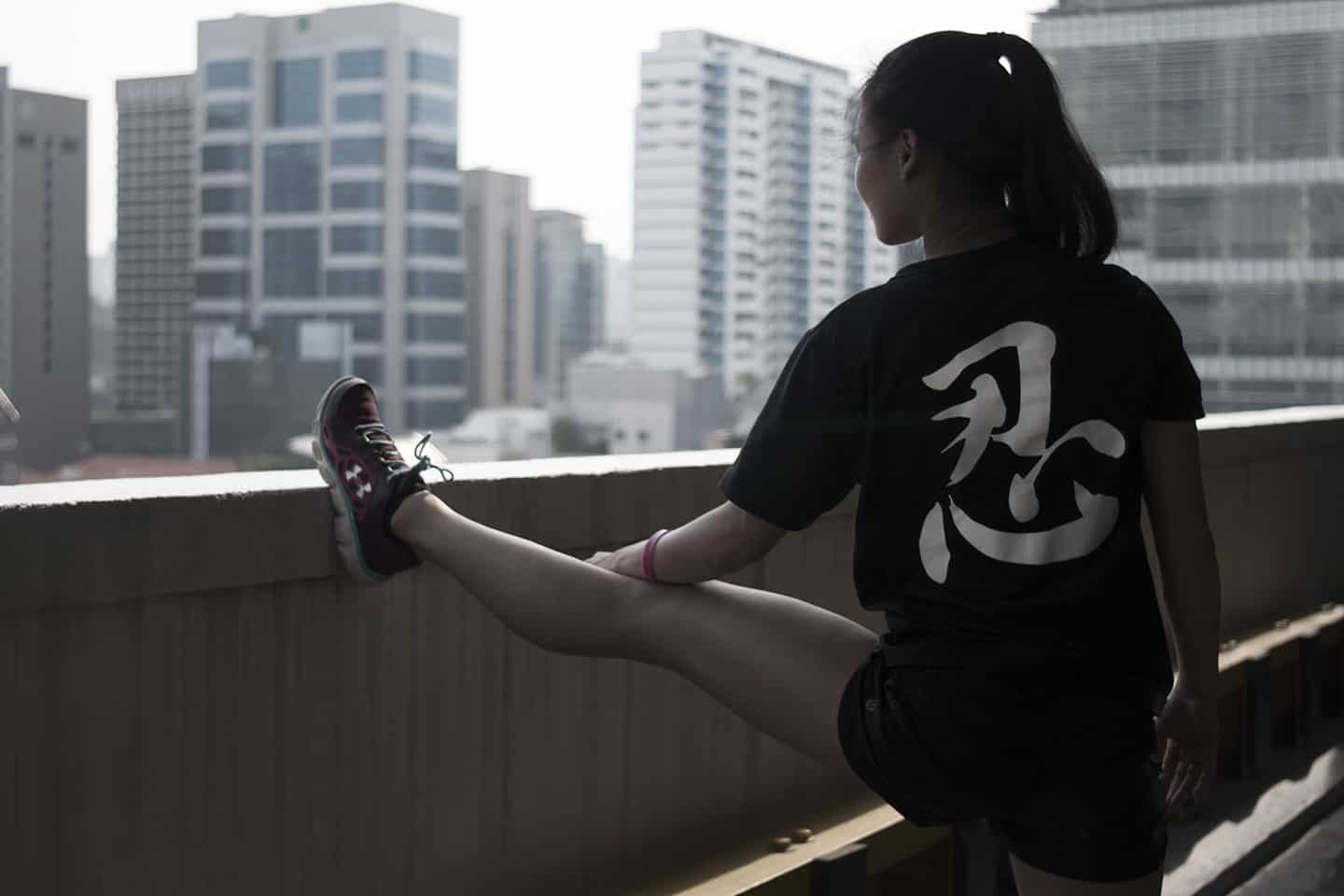 Finding a general public that was interested in the designs was hard in itself. But Bharat really liked the quality of the shirts and decided to go ahead with the order.
"I started out with 3 designs. Till today, the black one (his first design) is still one of my bestsellers."
Bharat still does free personal deliveries up to this day. Every time he delivers his shirts, he is heartened to hear their immediate feedback.
Most praised the apparel's simple design and price point. They also liked the fact that BiaAthletics have a variety of sizes ranging from XS to XXL to cater to every body type.
Their recently expanded female line has also garnered them more attention.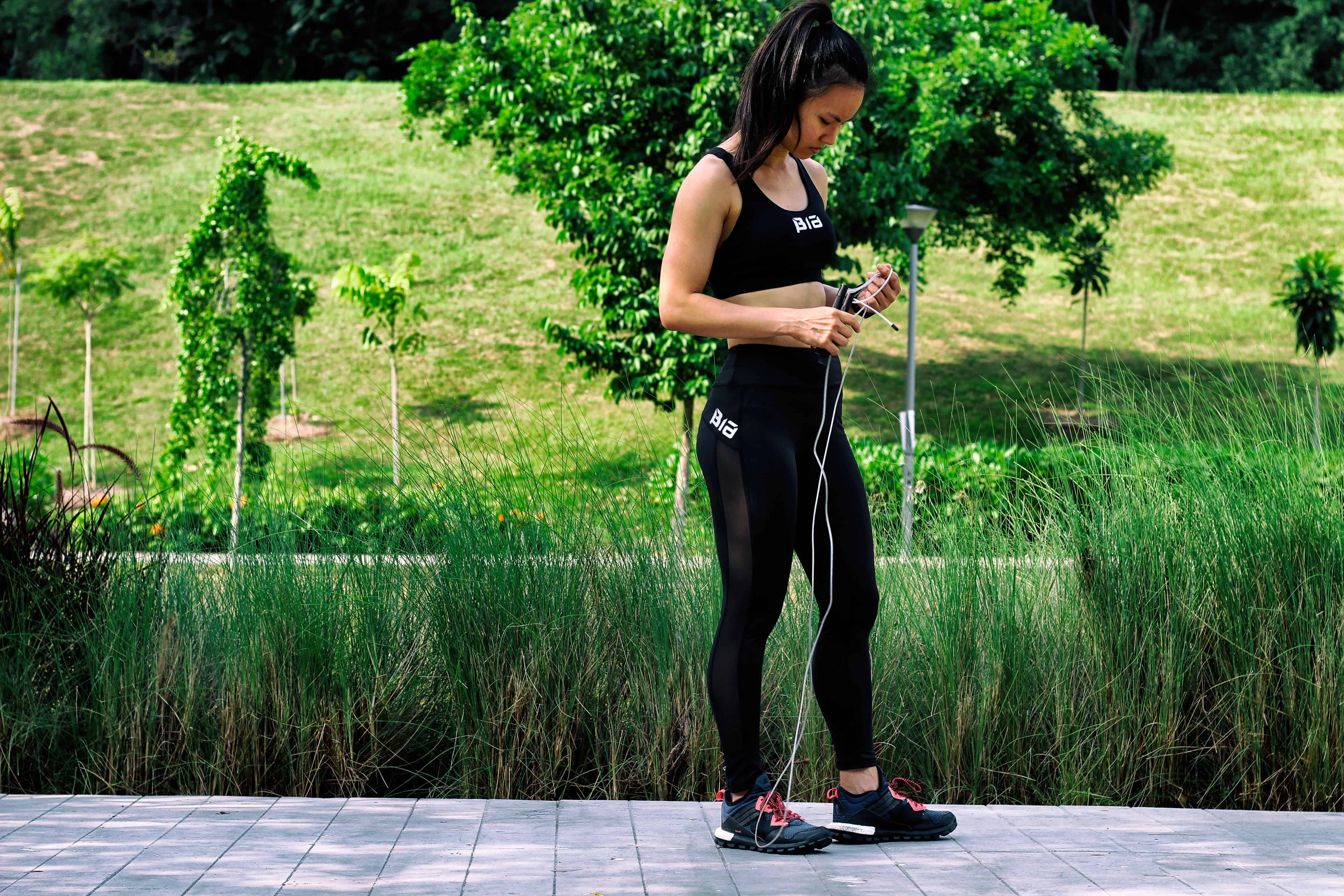 Bia Ambassadors
Bharat needed to find a way to grow and promote his burgeoning brand. BiaAthletics needed a face to represent the company. Searching online, he soon found Jasmine Christina, who is a competitive cheerleader.
Bharat liked that she would engage with and motivate her social media following.
"When I met her, I showed her the concept and Greg Plitt. This was before I had anything concrete, just a blank black T-shirt made of the material. She saw the quality, the concept and said yes."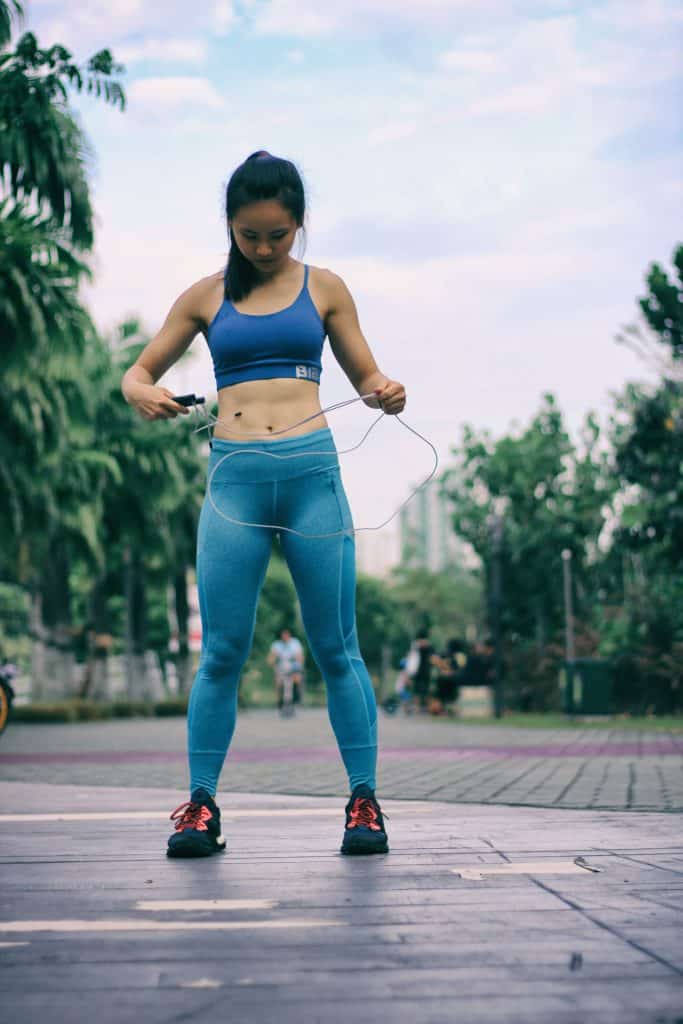 Bharat wanted BiaAthletic to be authentic.  He did not want influencers coming on board as ambassadors just to peddle products that they get paid to promote.
He believes people can see right through it. He wanted real people with an organic following who was passionate about fitness and espoused a positive mindset.
Therefore he was appreciative that Jasmine identified with his vision and supports him.
Growth
Jasmine was working out at a Crossfit gym called Iron Fitness then. She was training for a unisex power lifting competition and asked Bharat if he would like to sponsor them.
"It was a risk as providing a bulk of these shirts would cost a lot, but I did the competition anyway. I went in without any expectation of anyone buying them. However, I managed to sell 5 shirts. It was a big deal to me because it was the first time strangers bought them."
One Swedish customer from the competition later contacted Bharat again to make another purchase, making him one of his earliest return customers.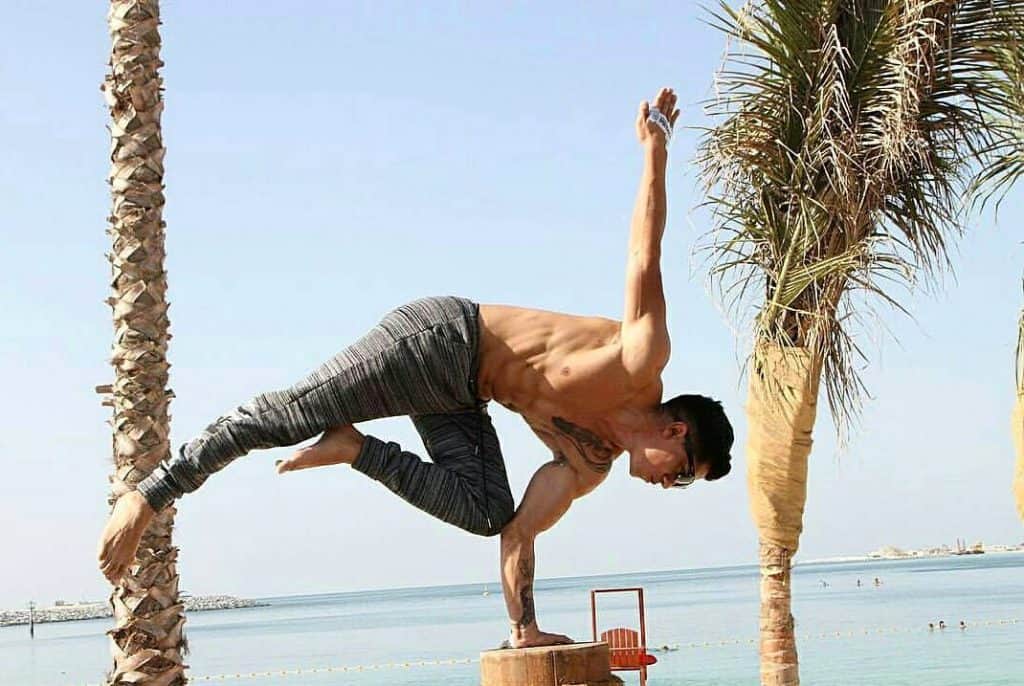 Around Christmas in 2015, many people started buying the shirts as gifts.
The business started picking up.
The DIY Spirit
Bharat had do it all on his own. He could not afford to hire marketing people as he was funding this endeavor himself.
He recalled his grandfather's story.
"Back then there was no such things as angel investors. If  you are approaching it in a way where you are looking for investors to back you, you are already losing your advantage or percentage of control."
"If my grandfather could fund his own business, I would want to follow that path as well."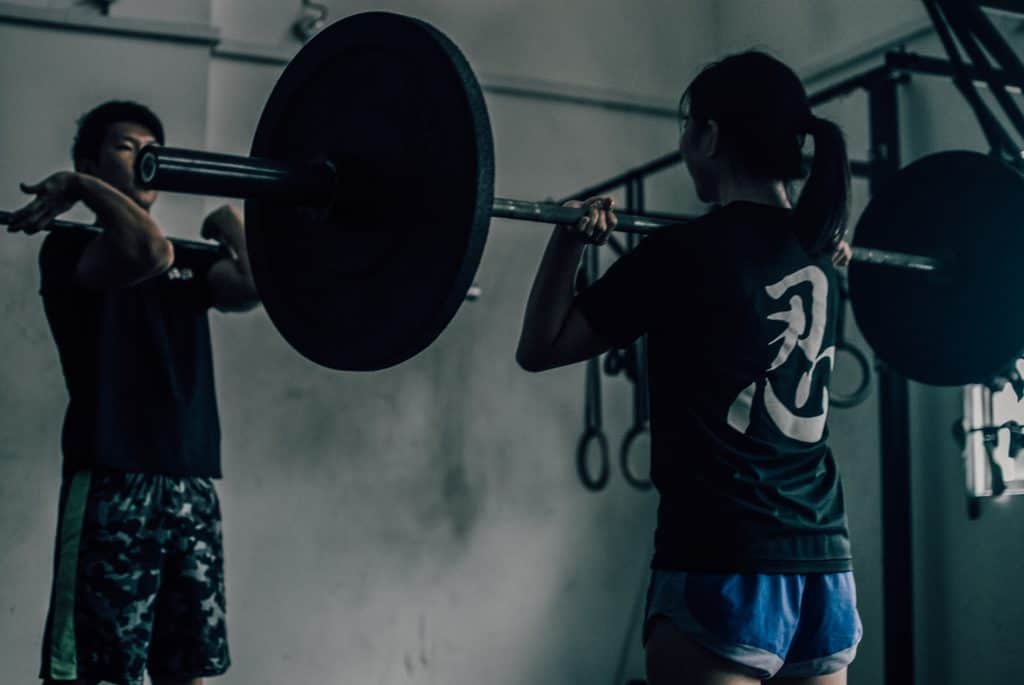 What kept him going was the positive feedback from his customers and groundswell of grassroots support. 2 and half years into the business, Bharat is getting messages from people wanting to be a part of the brand, be it locals or overseas athletes.
"Overall, the brand is not just about fitness. It's about the philosophy and motivation of life as well."
"If you look at Greg Plitt, most of his quotes in and out of the gym can be applied to life in general. So all my designs and quotes are similar."
Integrity
Bharat believes in earning his customer's trust and being honest in your service, traits he acquired from his time as a valet driver.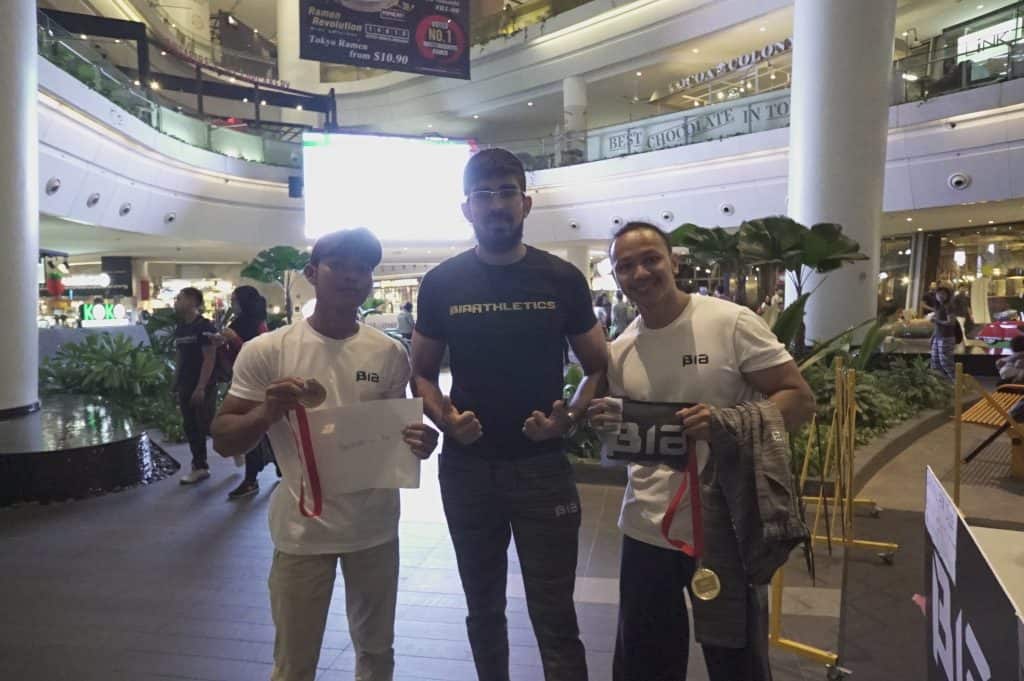 He explained, "If customers have issues with using a discount code but place their order anyway and ask for a refund after, I'd still refund them the difference instead of trying to keep the profits and making up some excuse."
"With online businesses and an increasing number of payment scams these days popping up everywhere the only way you can grow would be using these traits."
Biggest Milestone
The 2017 BiaAthletics Calisthenics Championship was Bharat's biggest accomplishment up to this point. It was initially an opportunity to sponsor the competition, but he managed to organize the event himself.
"We had countries from Singapore, Malaysia, Indonesia, Hong Kong, Taiwan, Korea and India so the exposure was huge."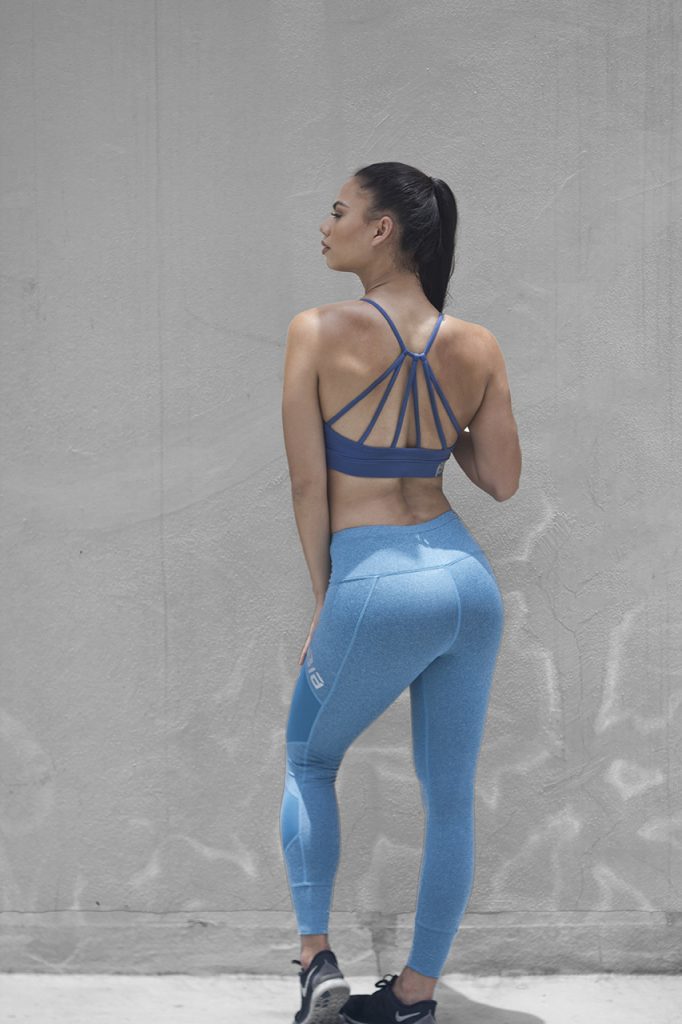 One of his BiaAthlete's ambassadors was Melanie Driessen, the 2016 World Calisthenics Female Champion from the Netherlands who flew down for the event.
"This was another case of me going all in – luckily the event was a big success. It got me a lot of branding and sales. I also launched my new zip lock packaging (adding new label tags) which elevated my products to the next level."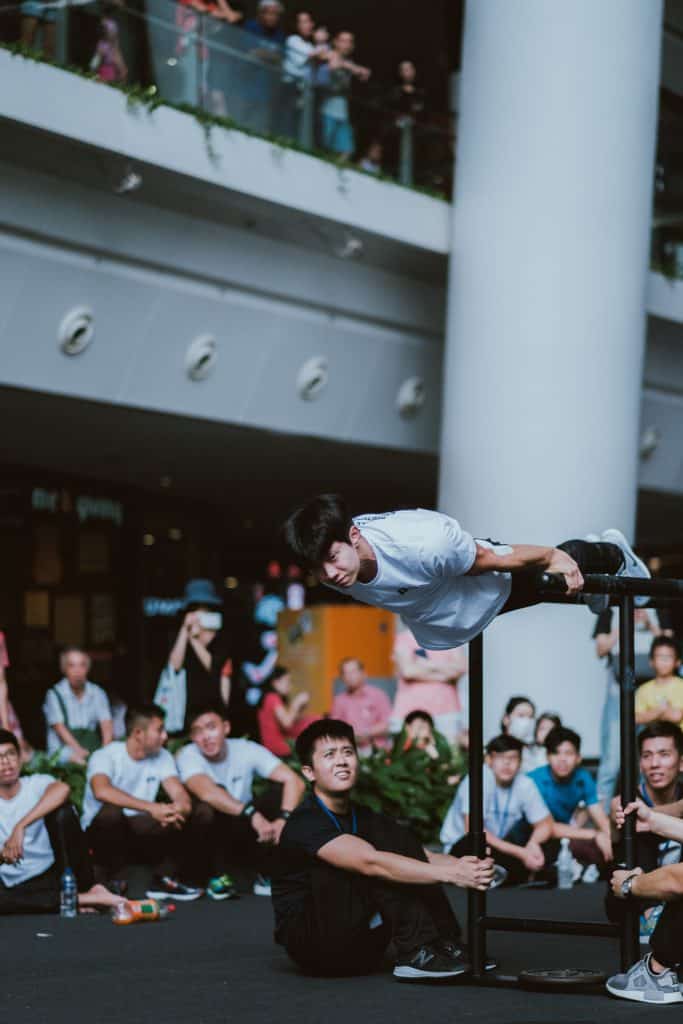 BiaAthletics In The Future
Moving forward from the event, Bharat aims to keep up to the level of branding.
Quality remains the key right now.
"Even until today, I'm still adding brand tags and other stuff to the apparel. So for me it's to maintain the quality. I'm very proud of my return customers. Majority of my sales are still from Singapore but I've been getting orders as far Australia and Dubai."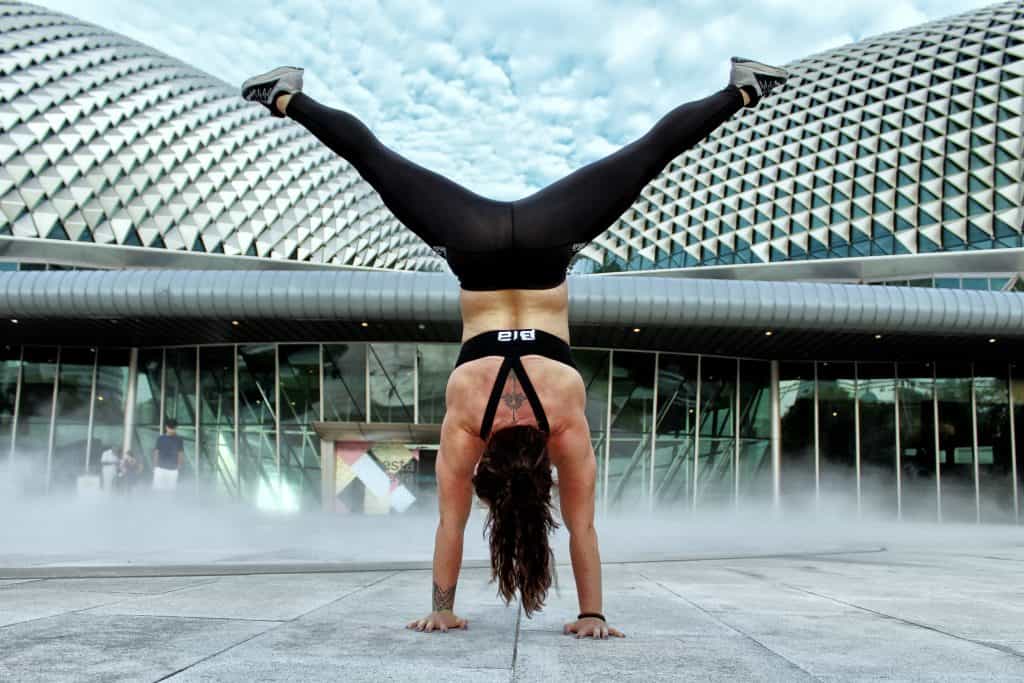 Bharat's goal is to make BiaAthletics Singapore's most established fitness apparel brand.
"I don't want it to just be another internet brand. I want it to be legitimate and established. And I want to be able to do it all on my own."
Even now, Bharat still handles the marketing, content, designs, orders and packing alone.
"If it's your own money instead of someone else's, you will feel the pinch – it makes you want to work harder to succeed."
To find out more about BiaAthletics, click here.