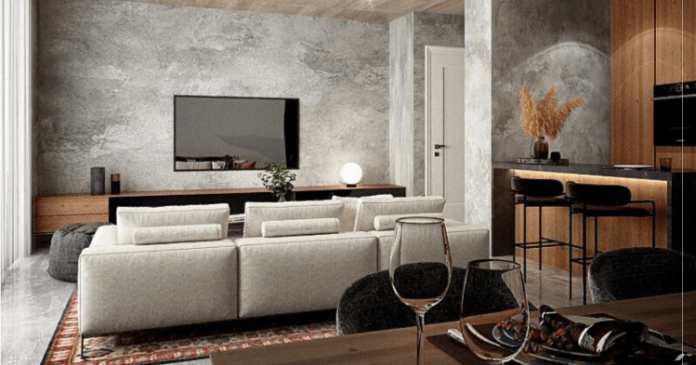 Just got your new home, and are planning to tackle home renovation on your own? Perhaps you already have an idea of how your home should look like, and just need someone to turn those visions into a reality.
This is where carpenters are ready to fulfill your dreams — they specialise in constructing and rebuilding frameworks and structures, such as our doorframe and partitions, and even our walk-in wardrobes.
How Much Does It Cost?
There is no fixed cost for carpenters as it depends on how much carpentry work needs to be done.
For most carpenters in Singapore, they will be able to provide a quote after you give them more details on the carpentry works you have in mind.
For some companies, they offer special bundles which includes an extensive list such as demolishing all cabinets and bathroom features, replacing all wall and floor finishes, and building of kitchen cabinets.
Based on reviews, here are the top 7 carpenters in Singapore to help turn your dream home into a reality.
1. Tan Carpenters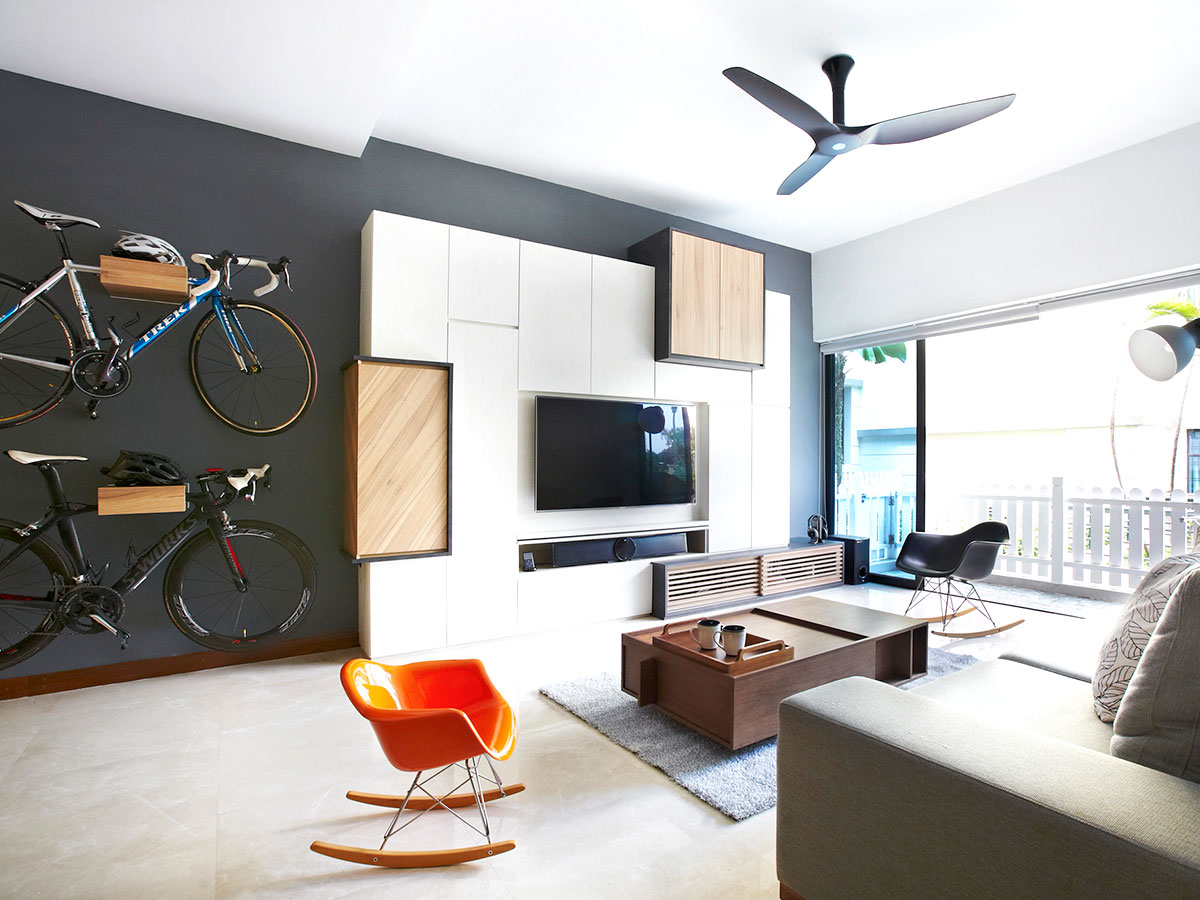 Known for the high quality of their work, Tan Carpenters provides all carpentry services that you'll need for your home.
In fact, they have an in-house carpentry workshop located at Defu Lane, so you can be assured that they have all the tools needed to provide quality work at their disposal.
They even have a pricing list and packages for both HDB resale and BTO flats.
Services
Built-in wardrobe
Feature wall
Kitchen cabinets
Shoe cabinets
Customer Reviews
"I had engaged Tan Carpenters as I managed my renovation project myself without an ID. The quote provided by them was very reasonable, and I have nothing but praise for their workmanship. The process was pretty much fuss-free and they delivered everything that was promised." — Daniel Sim
"Tan Carpenters impressed me with their quality of work. I had by bedroom wardrobes rebuilt by hem and my wife and I loved the design! The attention to detail was great and now my bedroom looks better than before." — Jessica Chong
For more information, check out their website.
2. Singapore Carpentry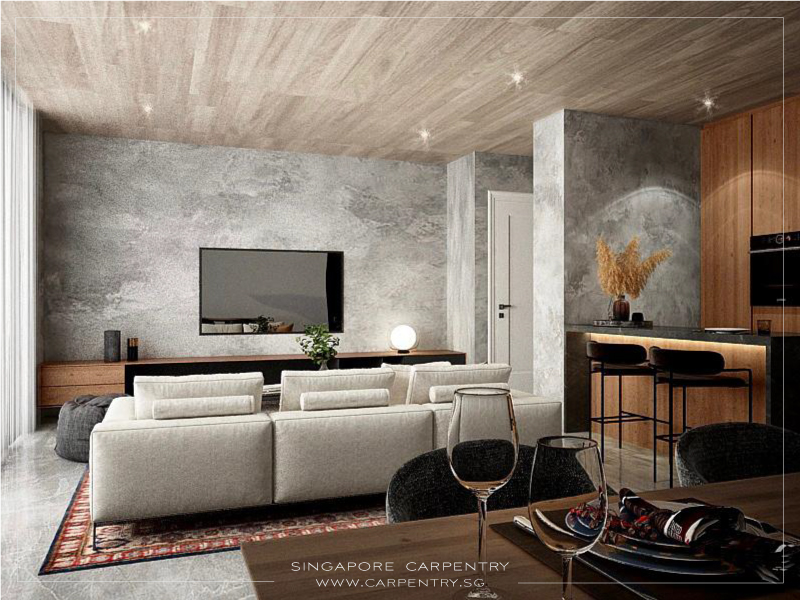 Praised by clients for clear designs and trustworthiness, Singapore Carpentry prides itself on producing quality carpentry services at an affordable price.
With more than 30 skilled carpenters, you can be sure that they are able to meet your needs for quality custom-made carpentry.
Services
Wardrobes
TV Consoles
Cabinets
Tables
Walls
Platform
Bedroom
Customer Reviews
"Hired Ernest as our Interior Designer for our new apartment. Really awed by how our design came to life. He understands what we are asking for, and does not hesitate to manage our expectations whenever needed. Definitely appreciate his honesty. No over promising and under delivering." — Ivory
"What attracted us was Ernest's innovative and unique design with a reasonable pricing, their in-house factory really saved us a good sum of money. The team was helpful throughout the whole project. Overall very satisfied with the service and carpentry work." — Y Y
For more information, check out their website.
3. JS Carpentry & Contracts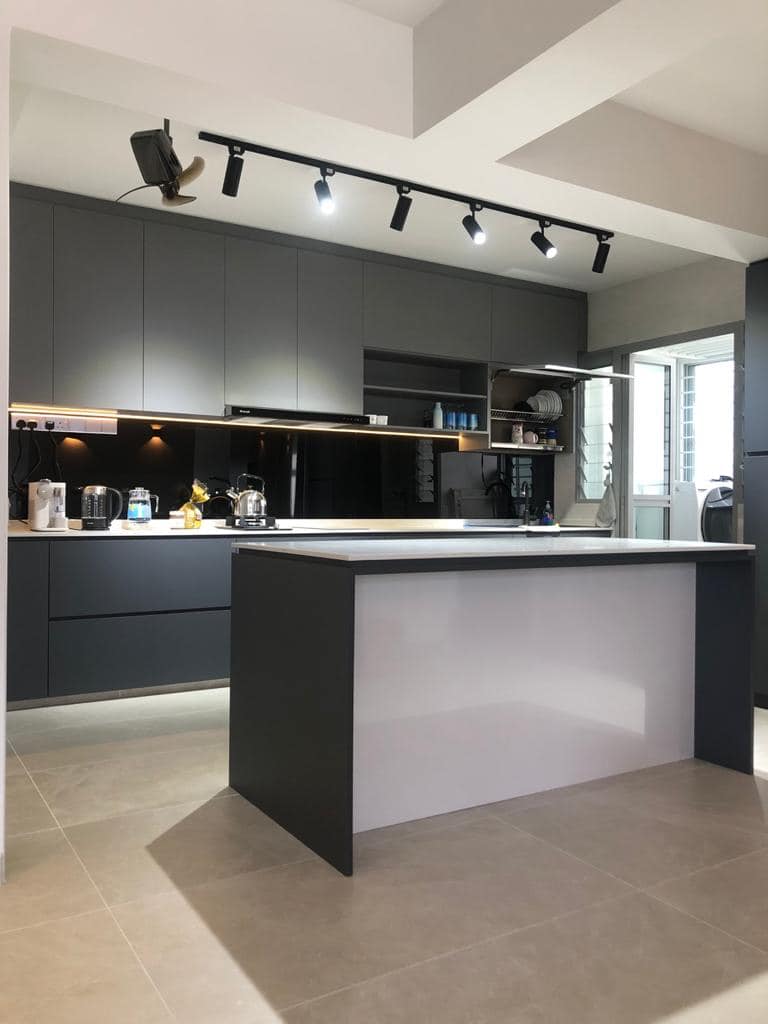 Take a look at the reviews for JS Carpentry & Contracts and you'll see that many of them mention helpful staff along with commendable workmanship.
JS Carpentry & Contracts is a full service renovation company who have served more than 15,000 customers with more than 60 years of experience under their belt.
The backbone of their operation, the carpentry workshop, currently houses 54 workstations. If you'd like to know how much to budget for the carpentry works you have in mind, you may take a look at their rates here.
Services
Shoe cabinet
Feature wall & wall pannelling
Consoles
Kitchen
Wardrobes
Bedboxes
Storage platforms
Surface tops
Study tables & storage
General storage
Customer Reviews
"I highly recommend to this company, especially thankful to Nick. He is very responsible, polite, and prompt replies. Was a great experience to dealing with his dedicated work way. Their workmanship is good, quick to install and very reasonable pricing. Went to look at many providers but JS Carpentry is the good choice. No regrets. thank you very much." — SS Ting
"Competitive prices, Quality workmanship, On time job completion. Last but not least my project manager Nic Tan who is attentive, patient and accommodating. Highly recommended!" — Henry Tan
For more information, check out their website here.
4. Roger&Sons
Roger&Sons is a family business whose owners now aim to preserve the dying trade of carpentry.
This means that established carpenters work alongside younger woodworkers, experimenting with modern techniques and pushing the boundaries of what they can build.
Many of their customers have raved about how Roger&Sons have helped made their dream furniture come to life.
Services
Furniture & product design
Design consultancy
Woodworking
Furniture restoration & repurposing
Customer Reviews
"It was a greatly enjoyable experience customising unique furniture with Roger&Sons. They built me a solid oak dining table and a pretty wooden ladder which have been a joy to use and look at everyday! If you can dream it, I believe they can build it. They'll even do the dreaming for you!" — Jen
"Roger&Sons are fantastic!! Great people, doing great work. I was trying to find someone to design and build a queen size loft bed, with a large whiteboard mounted underneath to make a creative space and have more room. They took my thoughts and expanded on them, and made a very cool looking piece, very functional, more than I hoped for. Very very highly recommend them, they are super personable and attentive, and know their craft, and go the extra mile for you!" — Dan Wheaton
For more information, check out their website here.
5. SK66 Carpentry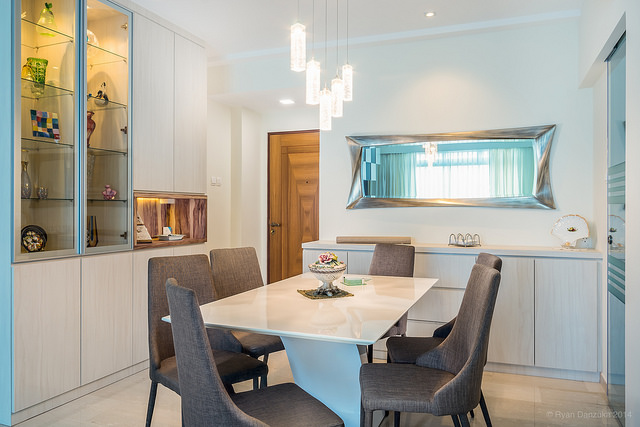 With more than five decades of experience delivering high quality work in the carpentry field, they are able to take on both residential and commercial projects. Their price estimates for carpentry may be found here.
In fact, the company has expanded to include interior design, home renovation, furnishing, and home decoration through Imagine SK66.
In fact, you can even purchase adorable home decor through their online shop!
Services
Kitchen
Wardrobe
TV console
Feature wall
Shoe cabinet
Study table
Bar counter
Vanity (bathroom)
Cabinet above vanity with mirror
Bench/settee with storage
Storage/display book cabinet
Platform
Bed frame
Bedside table
Drawer Unit(s)
Customer Reviews
"Very good finish and fine workmanship from the team of carpenters. Interior designer, Miss Kriszha is a lovely, detailed and creative person. We would also like to thank Tracy for her kind guidance and valuable inputs." — Yimchoo Lim
"Highly recommended an id's showroom firm whereby you will serve by a group well knowledgeable and enormous experiences in Interior Design cum in house skilful carpenters." — Jolvin Woon
For more information, check out their website here.
6. Livspace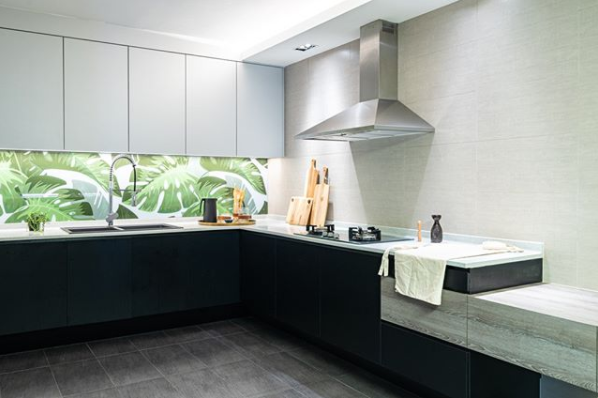 Livspace boasts a team of award-winning designers, proven contractors and service professionals. They have served more than 20,000 customers to date.
With Livspace, your interiors are insured for $4million by AXA insurance as well as a one year warranty on all civil and woodwork.
Services
Renovations
Design and build
Carpentry work
Furniture and decor sourcing
Customer Reviews
"After meeting a few renovation companies, we decided to go with Livspace to design and renovate our new home. We worked with William and found him to be approachable and accommodating. Mostly, he could articulate designs, which were practical yet appealing while taking into consideration safety aspects for our young child." — Willie Yeo
"Livspace was highly recommended and we were pleased. It was the first time we have used a design professional and I would highly recommend leveraging the skills and experience of Livspace." — Andy Clark
For more information, check out their website here.
7. Bird's Eye Studio Pte Ltd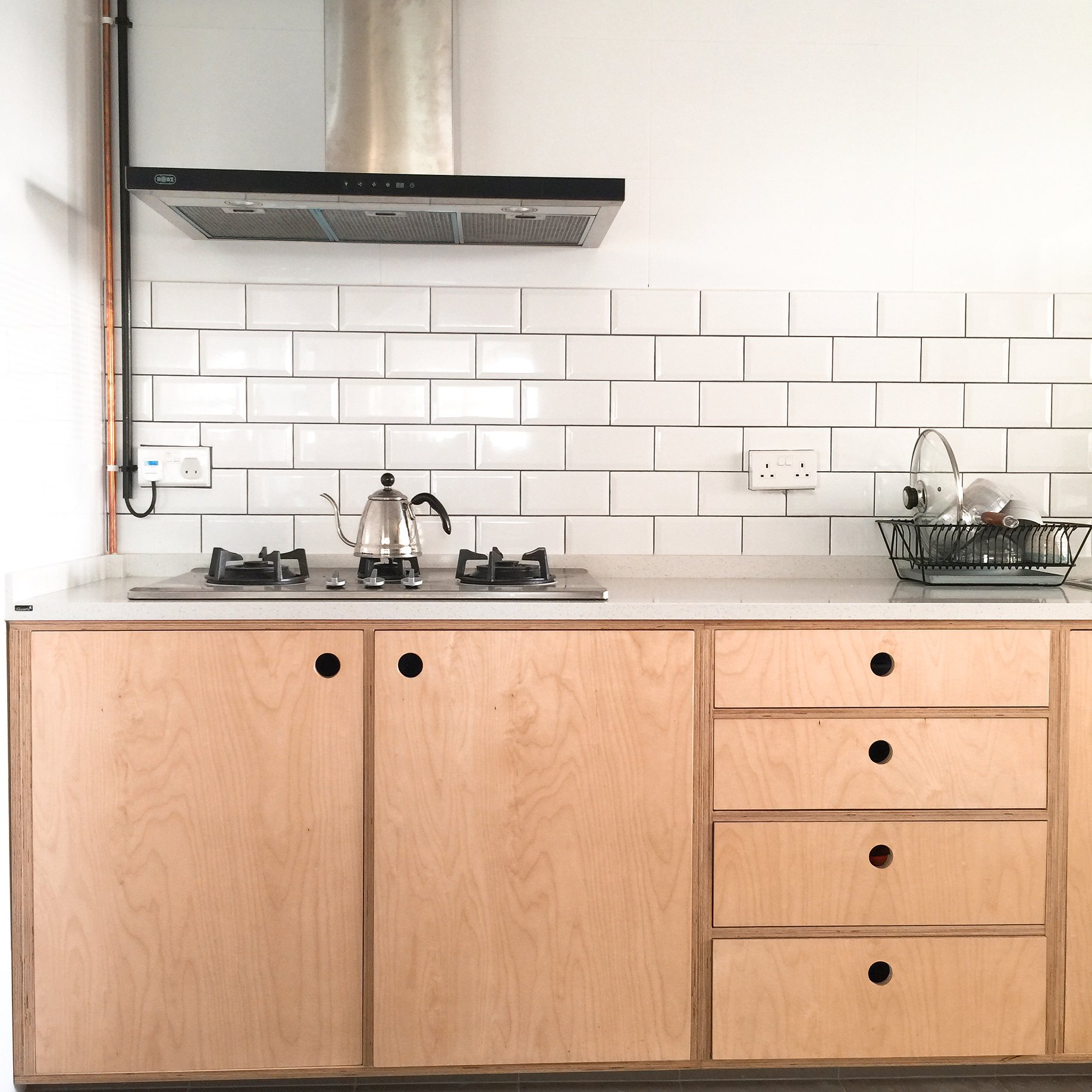 Formed by a husband and wife team who felt frustrated as new homeowners, Bird's Eye Studio Pte Ltd aims to create well-made pieces that are functional, spatially conscious and visually balanced.
The talented team ensures that everything is designed, made in-house and installed by them, which means they will be with you from start to finish.  You won't have to worry about outsourcing, excuses and poorly executed time frames.
Services
Cabinetry
Furniture
Installations
Film & theatre
Artist/ Designer work
Studio work
Customer Reviews
"Bird's Eye Studio was responsive and met committed deadlines for delivery. They were also efficient at designing the requirements and communicating the product for confirmation to build. Finally, there was good customisation to meet needs of user." — Pak Kheng
"Bird's Eye Studio understood my needs immediately – which was the need for more storage space in the master bedroom. As I also wanted a more minimalist look for a mindless space, as well as movable side tables, they managed to design and create a set of furniture for me which completely met the brief." — Jacinta Chua
For more information, check out their website here.
How Much Do Built In Wardrobes Cost in Singapore?
It is undeniable that wardrobes play an important role in the bedroom. A full-length built-in wardrobe often helps to accentuate the overall theme of the room.
Additionally, a built-in wardrobe gives you full control over how you wish to organise your clothes, with shelves and wardrobe length built to cater to your needs. It can also be designed to optimise the space that you have, since it can be constructed according to the size and shape you like.
What many of us consider a luxury would be a walk-in wardrobe. Given that space is a constraint for many of us living in a HDB flat, we often rule out the idea of having a walk-in wardrobe.
However, with good planning and creative partitioning, it can be possible.
Price estimates from Tan Carpentry for their built in wardrobes runs from:
$210 per foot run for wardrobe with casement doors
$230 per foot run for wardrobe with normal sliding doors
$250 per foot run for wardrobe with soft-closing sliding aluminium glass doors
For those new to carpentry terms, per foot run means that cost is calculated only by length, instead of length x width.
Finding The Right Carpenter
Many carpentry firms these days provide services such as interior design as well.
As such, it is now much more convenient since many of these firms have their own workshop — you won't have to worry about outsourcing and poor workmanship.
Now, all that's left is to turn your dream home into a reality!