If you're a bubble tea fanatic like I am, perhaps you might have heard of Edith Patisserie, the bakery that released bubble tea tarts for sale earlier this year.
Helmed by Ethel and Shaun, and their team of dedicated bakers, the bakery was named in commemoration of Ethel's mother, who passed away when Ethel was 18.
Edith Patisserie has come a long way since 2013 when they first started. What started out as an act of kindness through baking for their loved ones, eventually blossomed into a budding business, with them currently occupying a storefront unit along North Bridge Road.
I got in touch with Ethel to find out more about the story behind this home-style bakery.
The Start Of A New Journey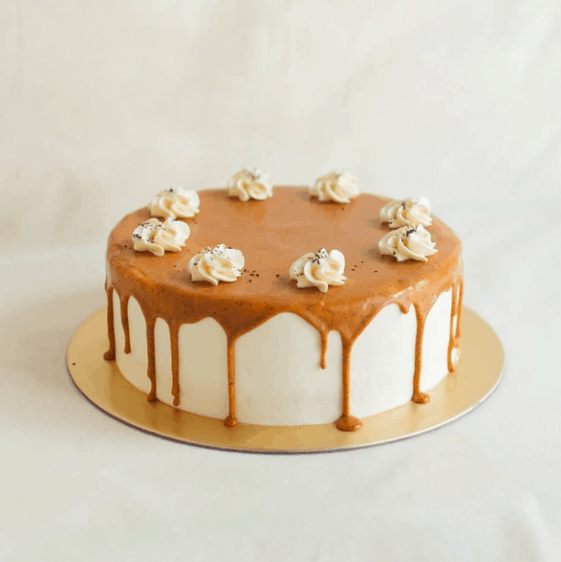 Prior to the launch of Edith Patisserie, Shaun and Ethel would often upload photos of their pastries onto social media.
It was then that they started garnering the attention of the public for their pastries and it wasn't long before requests for their baking services at events came flooding in. This led the duo to realise that they needed to have a proper business set up to fulfil these orders.
Thus, it came almost naturally for them to decide on opening a store, starting small with lean overheads and scaling up when they were ready for growth.
"Ultimately, we wanted to open a bakery that kept customised cakes affordable but still big on flavour, with a dynamic menu which will always [have] something new for people to try," Ethel explained.
The Inspiration Behind Their Works
As a team who enjoys discovering new and unique flavour pairings, they often get their inspiration from the food they eat and read about.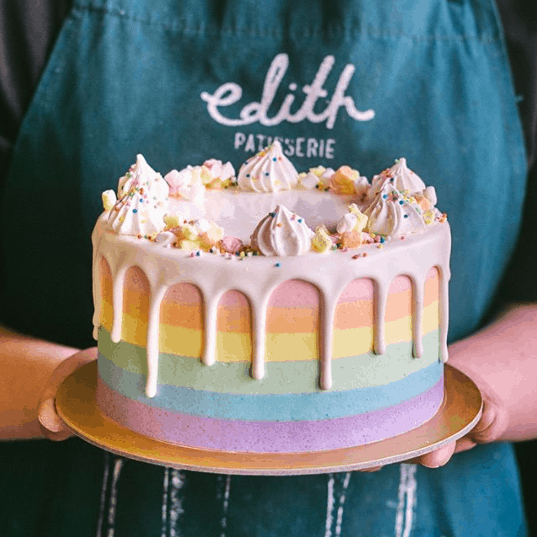 Additionally, Edith Patisserie often works together with suppliers who are constantly introducing new products and ingredients to them.
This has allowed them to come up with special-edition flavours every month, which is also their way of giving back to customers who have shown unwavering support for their bakery over the years.
One example of the monthly-exclusive special-edition flavour is the Sudachi fruit flavour featured in May. The Sudachi fruit is a trademark of the Tokushima prefecture in Japan and has a distinct flavour described as a mix of yuzu and mandarin orange.
With its unique flavour, Ethel shares that the Sudachi fruit flavour pastries were well-received by their customers, with some of them describing it as a "refreshing flavour that most of them had not come across before".
With an emphasis on the flavour of their pastries, Ethel and Shaun are constantly on the lookout for new and innovative flavours so as to offer their customers pastries of the highest quality.
(Not) Jumping On The Bubble Tea Bandwagon
Drawing back to what initially led me to do an article on Edith Patisserie, I decided to ask Ethel about the inspiration behind the infamous Bubble Tea Tarts.
In contrary to what most might think, the Bubble Tea Tarts was first created in an attempt to improve the quality of tastes for their pastries.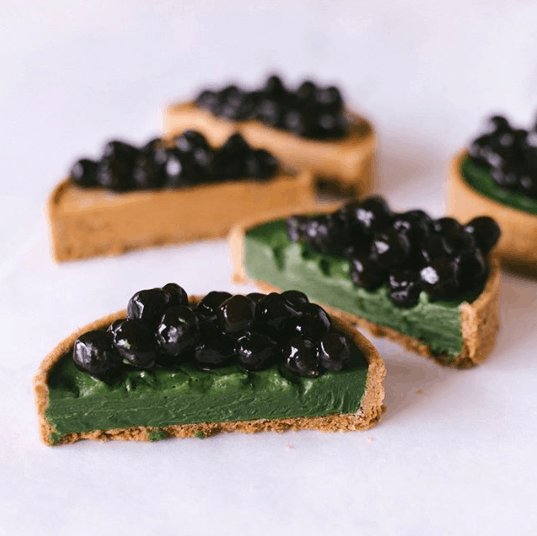 Ethel reveals that they had already been toying around with the idea of creating a bubble tea-inspired dessert that had the 'right combination of texture and taste'.
The team happened to be testing out various tea infusions for their cakes when they decided to put together a bubble tea tart with leftover ingredients.
This was when they knew they had achieved what they were looking for.
"The tart shell, paired with the smooth, creamy texture of the ganache, and the chewy tapioca pearls, was just the right combination of texture that we've been looking for all this time," says Ethel.
Putting together the Bubble Tea Tarts is no piece of cake either. The pearls have to be cooked fresh daily and all the tarts have to be assembled just before delivery or collection.
"It's a labour of love but we think it's worth it!" she exclaims.
To ensure the product is enjoyed at its best, the tarts have to be eaten on the same day.
Overcoming Challenges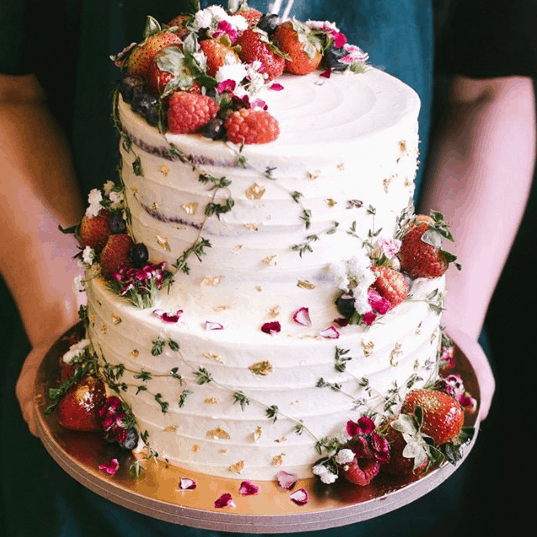 Although Edith Patisserie has just crossed their 5 years milestone, Ethel acknowledges that the journey here has not been the most smooth sailing.
Ethel explained that one of their biggest adversities was opening a bakery in an 'already saturated' market.
Nonetheless, this was a challenge they embraced openly. By providing customers with a streamlined ordering and delivery process, as well as baking quality cakes from scratch, Edith Patisserie was able to set itself apart from its competitors.
Having been through many ups and downs as a team, seeing the bakery thrive brings Ethel and Shaun much joy – especially when they see how close-knit the Edith Patisserie team has become.
"We go to great lengths to build a strong, close team and maintain a healthy working culture in the bakery, and it's very fulfilling to see the team work together seamlessly and genuinely enjoy their time in the kitchen," she explains.
In these five years, they've also established a significant presence on social media, with a current Instagram following exceeding 85,000 followers.
"Instagram is a great way for us to connect with our customers and our fans and it's always a great joy to show them cool stuff we do in the kitchen," says Ethel.
Through Instagram, the team has received positive feedback from both their customers and followers. Ethel also revealed that they would occasionally receive messages from their international followers, complimenting them on their pastries.
"This makes us want to work harder to show everyone what our small team can do," Ethel explains.
Future Plans For Edith Patisserie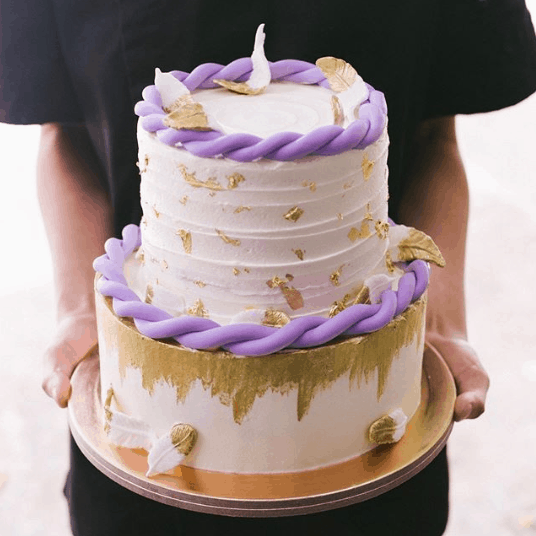 Despite the incredible success Edith Patisserie has seen, the team does not intend to stop here.
With an expanded menu of their healthier bakes currently in the works, the team has also been exploring the use of alternative natural sweeteners and wheat flour substitutes to create healthier pastries.
Overall, these healthier goodies have been well-received.
Ethel says, "It's great to hear feedback from our customers who mention that they enjoy them just as much as our regular bakes, if not more, given that they're guilt-free!"
Feast your eyes on their creations here.