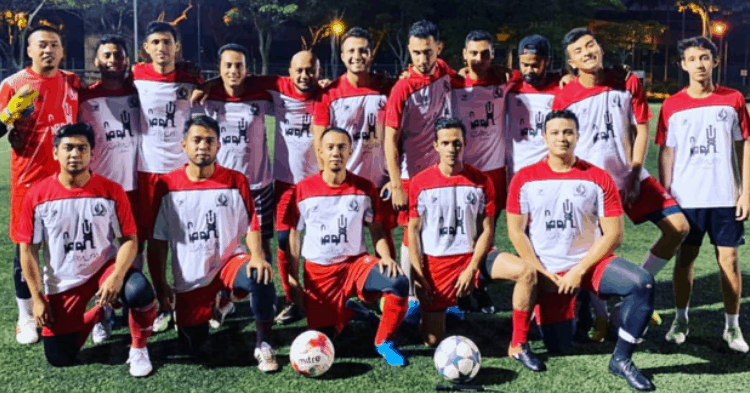 Al Wehdah FC is a social football team that comprises of Singapore's very own Arab community. Their name is derived from The Arab Association Singapore, which is also known as Al-Wehdah Al-Arabiah bi Singhafura, or Al-Wehdah for short.
Formed on 11 November 1946, this organization has been actively participating in numerous donation drives, bursary award ceremonies and even campaigns like Eidul Adha's "Gift of Love".
Al Wehdah FC was formed a few years afterwards.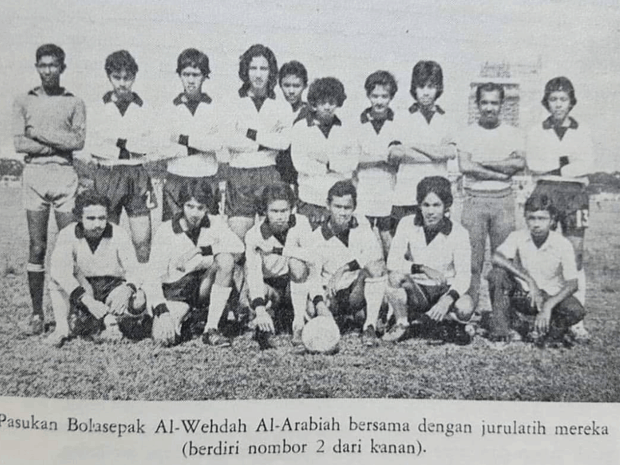 The team's age range stretches from as young as 17 to as old as 40. Their determination to make this team a promising one can be seen via their uniform and logo revamps.
In 2017, they had a new set of jerseys with a completely blue ensemble. Today, Al Wehdah FC can be seen donning either their all red or white/red kits.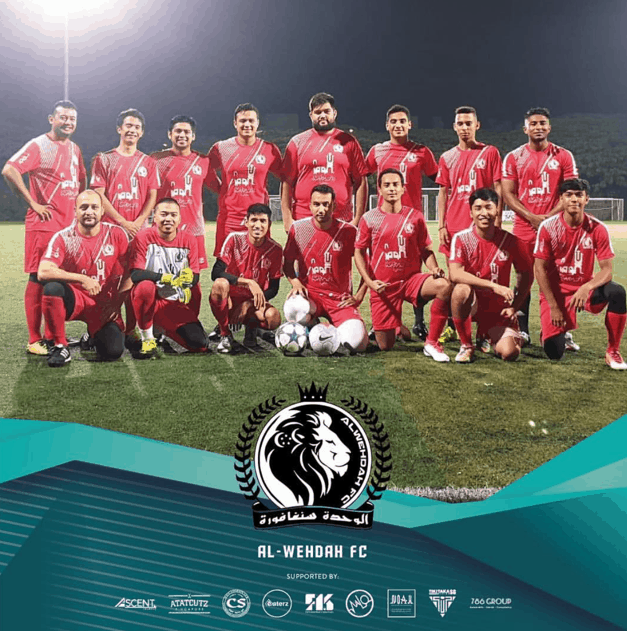 Their brand new logo was a tricky one for they had to think of what reflects them as players and how they fare on the field.
The outcome – a lion, which encompasses the five stars and crescent that we are all familiar with.
The Matches
Al Wehdah FC is currently actively participating in two tournaments – Social Football League (SFL) and the all new Noah League Cup which started in January.
Apart from official tournaments, Al Wehdah FC also organizes and participates in friendlies on a regular basis.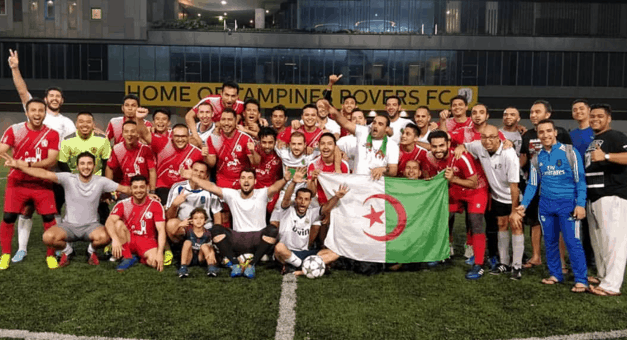 According to one of the team's active veteran, Syed Mohamed Alkaff, most of the tournaments are based in Singapore. "For this team, it is just us Arab boys getting together for the love of football and togetherness," he explained.
Known as the boy who is adapt with his feet, Syed first joined Al Wehdah FC at the age of 16 and is now a Recruitment Consultant at 28. He knows no such thing as 'being tired', especially when football is involved.
Juggling his work, personal life, Al Wehdah FC league games and friendly matches, it's a wonder how he doesn't jeopardize any one aspect nor is drained one bit.
"It was around the period of time when the team got "revived" after years of inactivity," he quipped.
Besides local matches, the team has had yearly overseas tournaments in Malacca. "The Arab Association of Malacca, "Al-Wafaa", were the main organizers for 2 years running and gets together all the Arab boys from different parts of Malaysia to represent their states. We were invited too."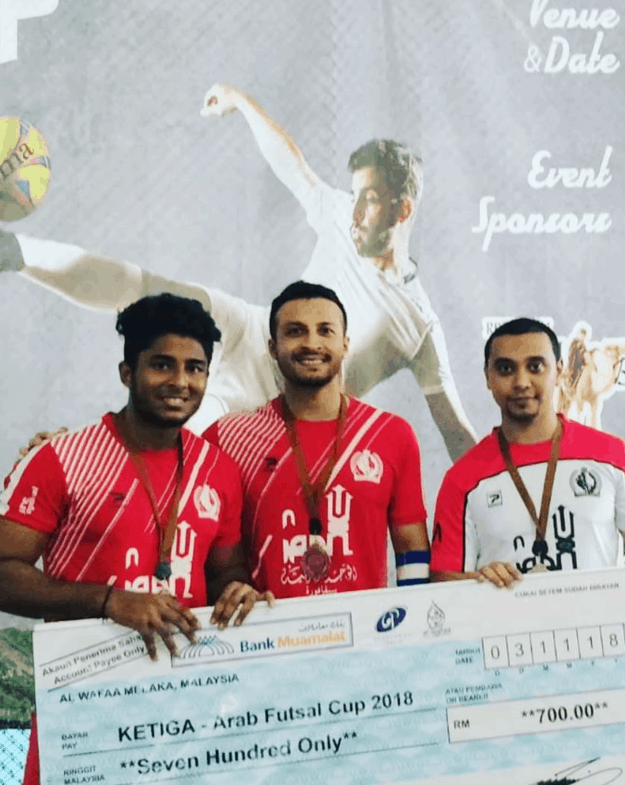 Filling Up Gaps
Although they have members aplenty, one thing missing in the Al Wehdah FC's football equation is a coach.
Even so, they have three passionate volunteers – Syed Mohamed Alsree, Hussain Harharah and Syed Mohamed Alkaff himself, all of whom manages the administrative side of the team – both on and off the pitch.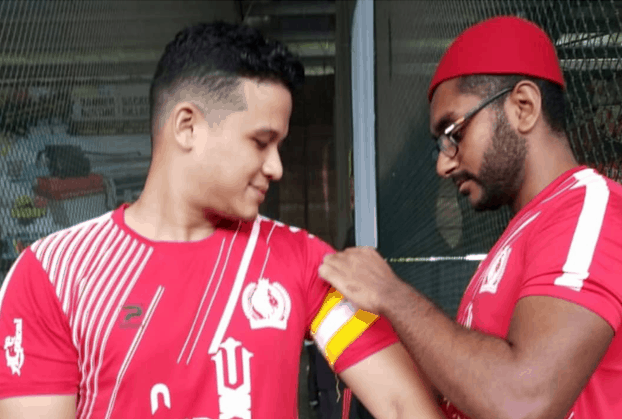 "We don't have an official coach, but we do have a contact person who oversees the team stuff. Sometimes, we have Malek Awab coming down to support," upcoming member Adel Alkaff explained.
Malek Awab is a former midfielder for Singapore's National team from the 1980s to 1990s. He also played for Tampines Rovers, Home United and Woodlands Wellington consecutively – all of which are S. League teams.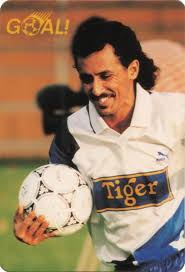 His stint as a professional Midfielder came to an end in 1999 where he proceeded to work at a sports equipment company. He currently heads the football equipment distribution department.
His name may ring a bell for some, for he is, just like Fandi Ahmad, one of the familiar figures in Singapore's football scene.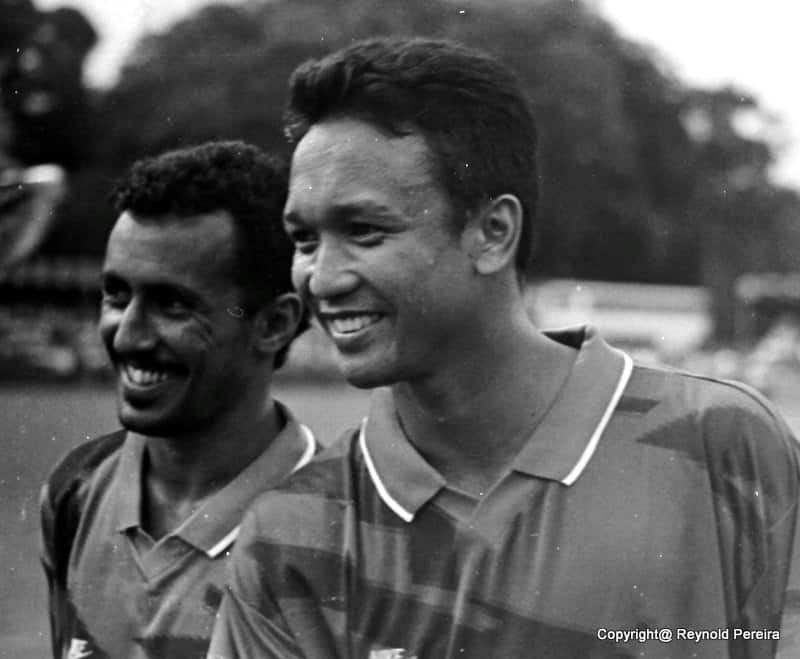 A Vice Captain of the former National Team, he is also the man behind the record for the most number of international caps for Singapore. With his vast amount of experience and knowledge about all things football, he imparts pearls of wisdom to members of the Al Wehdah FC.
Al Wehdah FC recently had their first match for the Noah Leagues Cup on the 29 January against Ezu Pelaajat FC.
To keep up with their matches, click here.