Apparently, dogs have to be leashed in pet-friendly cafes now.
It is a dog-friendly cafe, but the canines can't roam around. As such, netizens are asking: what's the point?
In a Facebook post published by local pet-friendly eatery Sun Ray Cafe on 17 May, it was revealed that the establishment was punished by the National Environment Agency (NEA) for allowing unleashed dogs into their premises.
According to the post, the cafe received a letter of summary action from NEA that took four demerit points off from their point system. If a registered food business receives 12 demerit points within a 12 month period, their practicing license would be suspended for two weeks.
What Happened?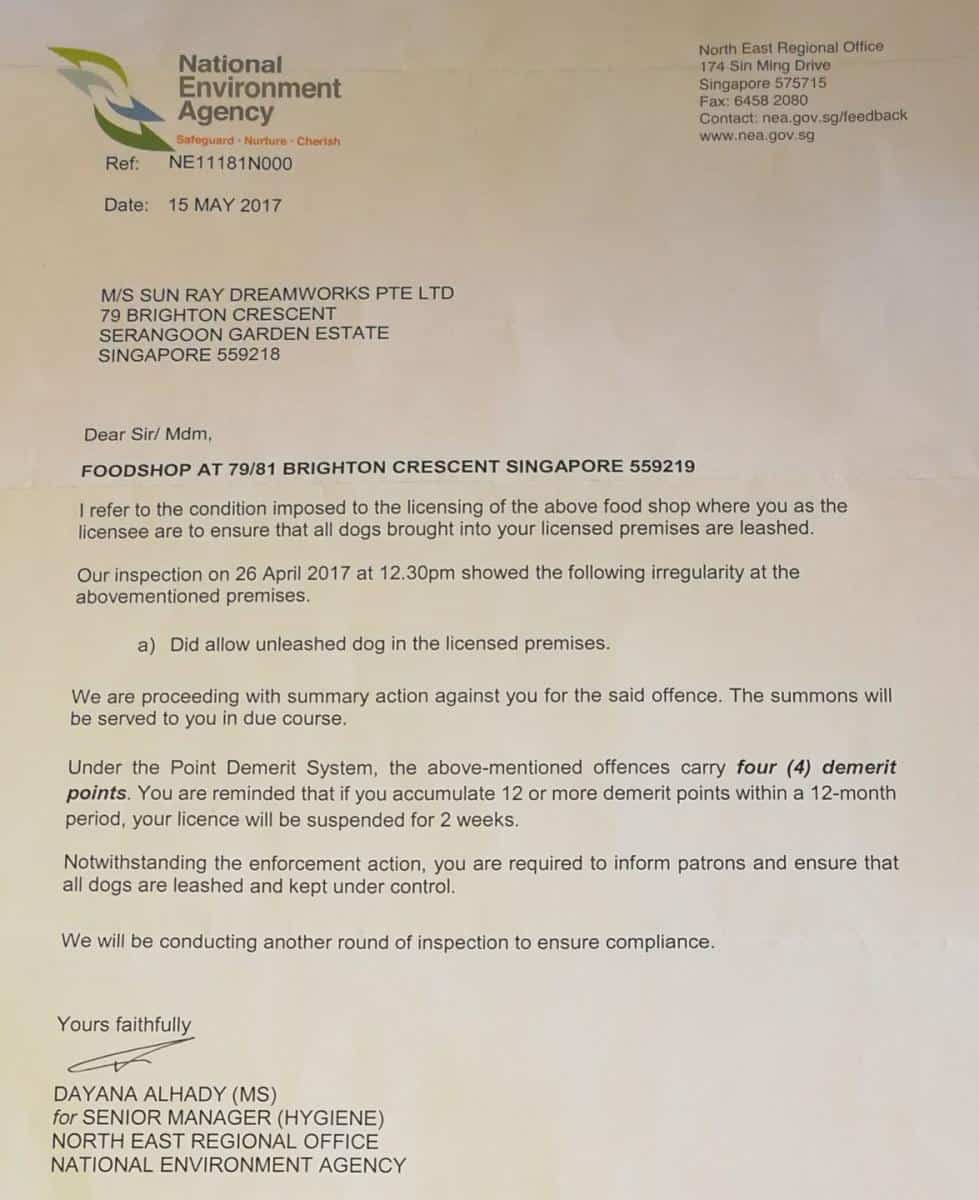 Source
The cafe also revealed that the ban began after two unleashed dogs fought among themselves, after which one of the dog's owners reported the incident to the authorities. Previously, the cafe had experienced similar incidents but had resolved them via medical reimbursements.
The cafe, which is based in Serangoon Gardens, is a 2017 Silver medal award winner of the Australian International Coffee Awards and was voted best cafe/bistro in the Weekender Foodmania Awards in 2016.
The Internet Reacts
While it is part of NEA regulation to restrain pets when operating a pet cafe, not all Singaporeans were on board with this ruling. Naturally, when netizens viewed the post – which has garnered 128 shares as of writing – they were incensed.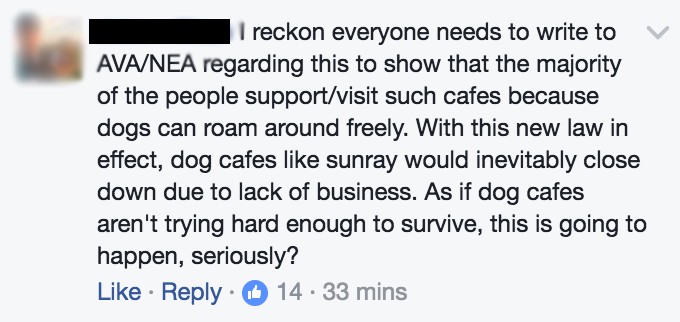 Some commented on the logic behind this regulation with a simple analogy.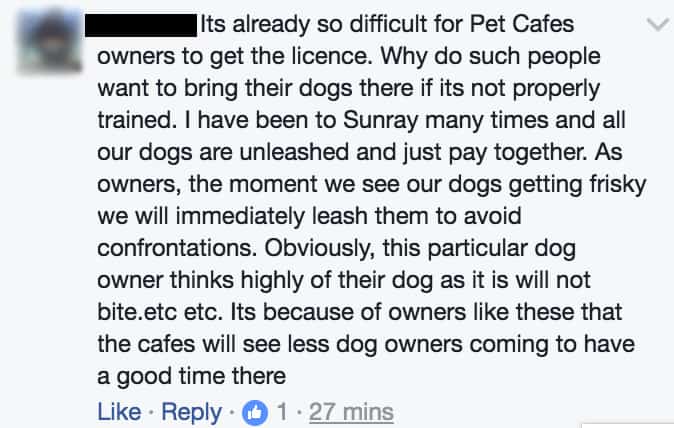 While it is yet to be confirmed, the cafe ended off the post warning that the authorities would be inspecting other pet friendly cafes.
On the same night as the post, the Sun Ray Cafe posted an update describing the business situation on their Facebook post:
"We are very grateful for the strong show of support for us. Without this unfortunate incident, we would not have known that there are so many quiet supporters of our humble little cafe for whom we have put in so much effort to produce good food and drinks…
All these may come to naught. After posting this, we have only one customer on the pet-friendly side of the cafe tonight. If this continues, we will seriously be thinking about changing our business model.
All thanks to the one guy who needs to satisfy his ego to activate our nanny state."