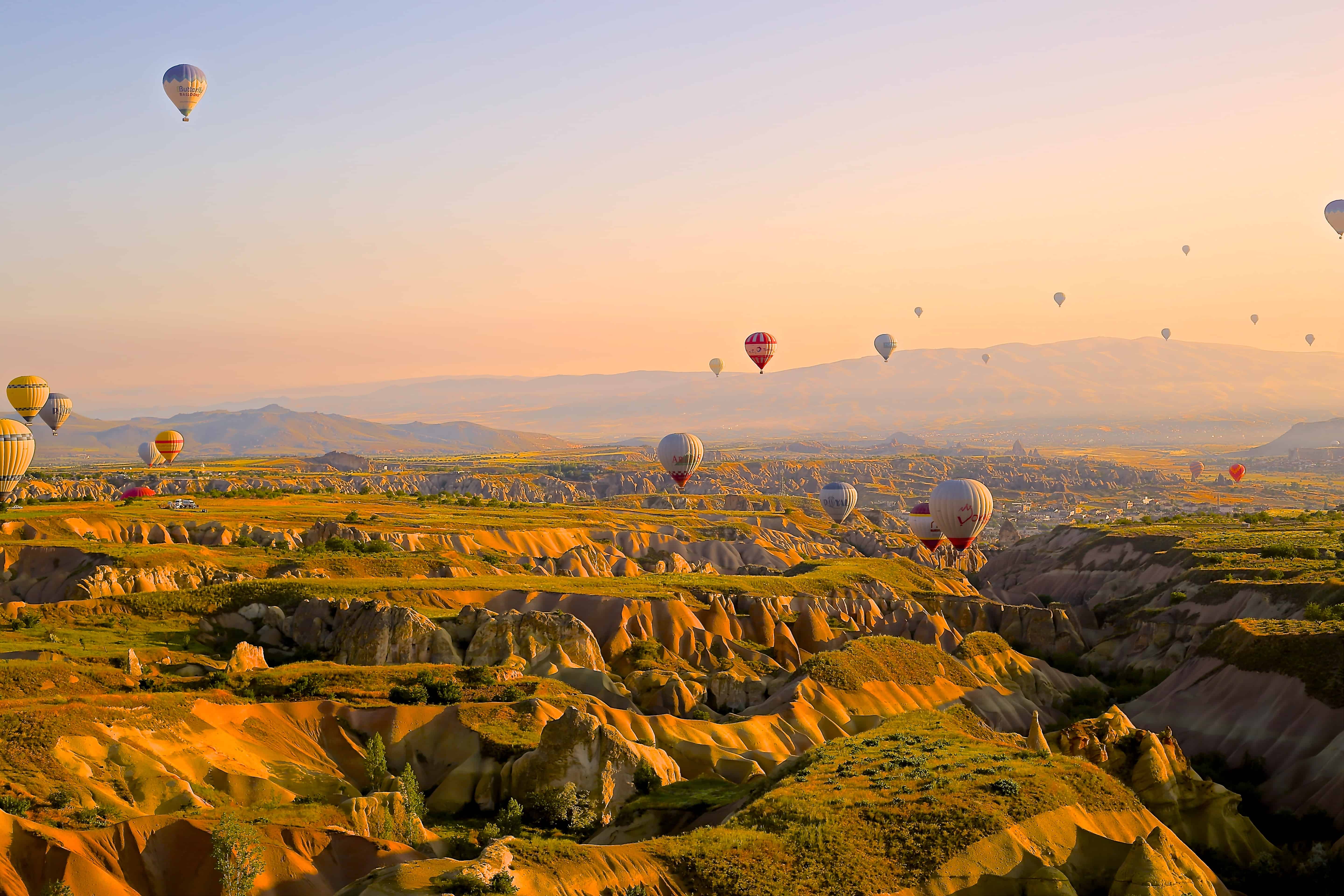 Who said travelling on the cheap means getting anything less of the whole experience?
Now that we know Singapore has the world's second most powerful passport, what better way to celebrate than to travel! Here's a list of affordable countries that you can visit, even if you are broke.
1. Sri Lanka
Feast on copious amounts of fish curry, go trekking in the jungles and stay in beach hotels – all for less than S$ 50 per day. Sri Lanka is still very much on the sidelines of many South Asian itinerary- which makes it possible to travel on the cheap here. The many temples, stupas and monasteries speckled throughout the countryside offer insights into Sri Lanka's Buddhist culture. If traipsing around all the temples are not your cup of tea, just stick to the highlights: Sri Maha Bodhiya in Anuradhapura and Sri Dalada Maligawa in Kandy. But don't worry, there are plenty more things to do around Sri Lanka than just the temples!
2. Vietnam
Despite its rise in popularity as an affordable travel destination, it is still a cheap place to visit, with its lush mountain scapes and beautiful white sand beaches. You can get by with as little as S$ 20 per day, including accommodation, food, transport and have enough for a bottle of beer. Hanoi, former headquarters of French Indochina, pretty much still retains much of its French flavour – so expect to get french pastries right next to an authentic pho noodle soup stall. There's plenty more to explore in Vietnam than the well-known Halong bay. Give the picturesque Sa Pa and Danang a go next time you are there!
3. Cambodia
Cheap beds, cheap food and cheap tickets make Cambodia a great travel destination for the budget travellers. Cambodia is very much on every Southeast Asian travel itinerary, particularly among backpackers – and with good reasons too. Cambodia has the kind of unadulterated rawness that is endearing.
Of course, no trip to Cambodia is complete without visiting the iconic Angkor Wat, preferably at dawn, with the sun rising behind the magnificent temple. Ticket prices to the temples are expected to rise, but you will still be able to visit about 10 ancient sites for under S$50.
4. India
Ask any backpacker to choose their favourite country and it is most likely to be India. Colorful and culture-rich, India is an incredible travel option for those looking to travel on the cheap. Cost of living is extremely low in India, which means you can travel around for less than S$ 30 per day. And, unless you are planning a six month sojourn, it is pretty impossible to cover the whole of India in one visit, so plan which of the country's 29 states suits your taste. Wherever you are planning to go, don't forget to include the world famous tomb, the Taj Mahal, in your list! Don't worry too much about Delhi belly, street food is a must have in India – just remember to pick your stalls wisely and pack some charcoal pills, just in case.
5. Turkey
Hospitable and extremely friendly people, incredible natural spots, and awesome food makes Turkey one of my all-time favourite countries to date. Though the major sites in vibrant Istanbul such as the Blue Mosque, Aya Sofya and Topkapi Palace can eat into your budget pretty quickly, but it can still be great for tighter budgets – especially as you travel further out from Istanbul. Expect hostel beds to be as cheap as S$ 8 per night and meals for under S$ 6.
Must-see places include the gorgeous natural hot spring pools in Pamukkale and taking a hot air balloon ride in Cappadocia, just to name a few. But, arguably, the best way to take in all that Turkey offers is taking a stroll down the traditional markets, and having a good chat and turkish coffee with the locals. And while you are there, have some Lokma (turkish donuts) for me – they are absolutely delish!
6. Bulgaria
The Balkans region is a great option for budget conscious travellers. If you have yet to explore this region, Bulgaria is a great start. From snowy mountains to the Black Sea coast to the wineries, Bulgaria has something for everyone – whatever your budget. Though it is becoming a travel hotspot, many places outside of the capital Sofia are still relatively untouched by tourists.The further east you go, the cheaper it gets – you can get a full winery tour with multiple tastings with bread and cheese for about S$10! Talk about an absolute bargain!
Bonus: Bulgaria is just a cheap bus ride away from Turkey. Now, that's killing two birds in one stone!
7. Nepal
Named the cheapest destination of 2017, this gem of a place is also featured in our list of underrated countries to visit this year! The famous trekking routes and untouched wildlife Nepal is a great choice for budget travellers looking for a unique experience. Even on a shoestring budget, you can expect to easily explore the vast mountainous area.
8. China
Get away from the bustling major cities in China and you will be welcomed with beautiful countrysides and mountains. You can get around in cities such as Xi'an, famous for terracotta warriors, with less than S$ 40 per day. Cities like Hangzhou, described as the most beautiful and elegant city in the world by Marco Polo, and Huangshan known for its majestic beauty, are great to getaway from the crowds in the usual tourist destinations.
9. Indonesia
With 17000 islands, there would definitely not be any shortage of things to do and see in Indonesia. Whether you are into climbing one of the many volcanoes or relaxing by the pristine beaches, you are bound to find the ideal paradise to suit your travel style and budget. Food is cheap (and tasty too!) and travelling around, even in taxis, is really affordable – we got by with less than S$ 30 per day, including our accommodation.
10. South Africa
Sure, the international airfare may be on the expensive side, but travelling around South Africa is relatively cheap. It is a developed tourist destination with solid infrastructure, which means you can still live luxuriously while on a budget. Consider going in low season where accommodations and safari tours are even cheaper. While you are there, do get the local wines – it is cheaper than a can of coke.
Travelling on the cheap doesn't mean you are getting anything less of the whole experience, so start packing and get going!