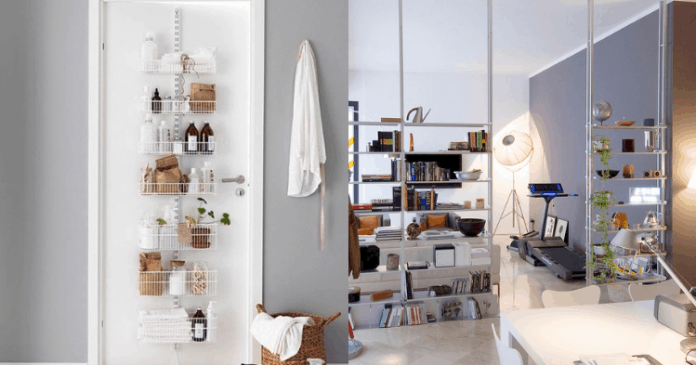 In 2018, Singapore was ranked the third most densely populated country in the world, with a staggering population density of 8188 people/km2. Yes, we are packed like sardines in a far-too-small can.
To accommodate the increasing population on our small island, HDBs and condominiums are being built smaller in size and will probably continue to get smaller in the future.
Let us show you 9 clever space-saving tips so that you can create your dream home, albeit a little smaller!
Play Hide And Seek With Storage Spaces
Hidden storage compartments are great for a clean, uncluttered look and are particularly useful if you have a lot of knick-knacks lying haphazardly around the house (yes, I am referring to you with a slight hoarder syndrome!).
Get creative with how you view normal spaces. Under the bed, under the coffee table, behind false walls, under window bays, behind wall mirrors – the possibilities are endless.
If you live in an HDB maisonette, the space under the staircase can be put to good use too! Not so much Harry-Potter-who-lives-under-the-staircase scenario, but you can get your contractor to custom-build cupboards or drawers that complement and fit perfectly under the staircase.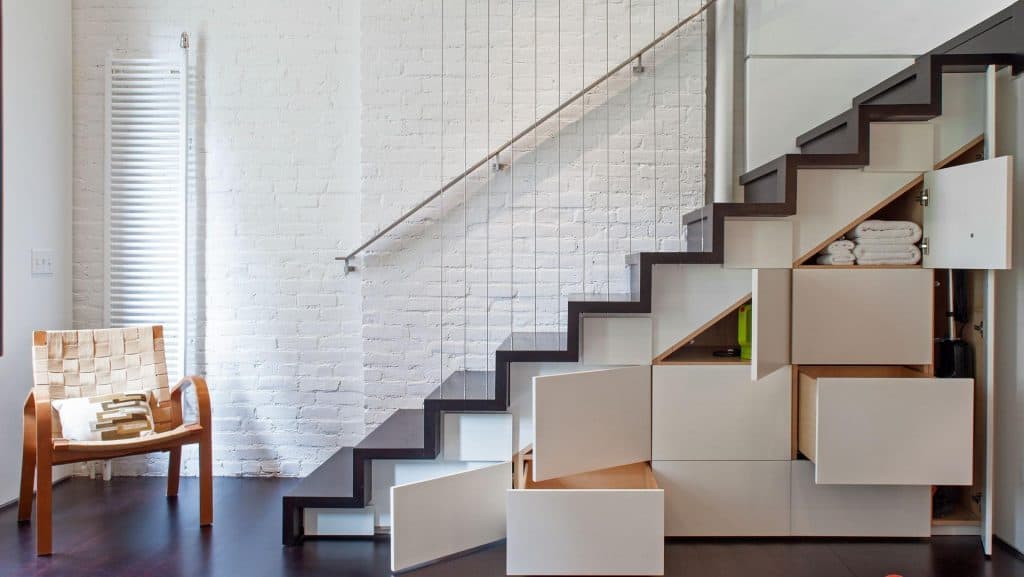 Think Vertical Instead
Instead of having a normal wide cupboard, take advantage of the available vertical spaces and build your shelving narrower and higher. Exactly like how Singapore's HDB flats are built!
In fact, a fantastic idea would be ceiling-to-floor modular shelving units. It is highly practical, lends a chic minimalistic vibe to your home décor and it takes up a lot less space than bulky wardrobes.
These can be installed in your living room, bedroom, kitchen or even as a room partition!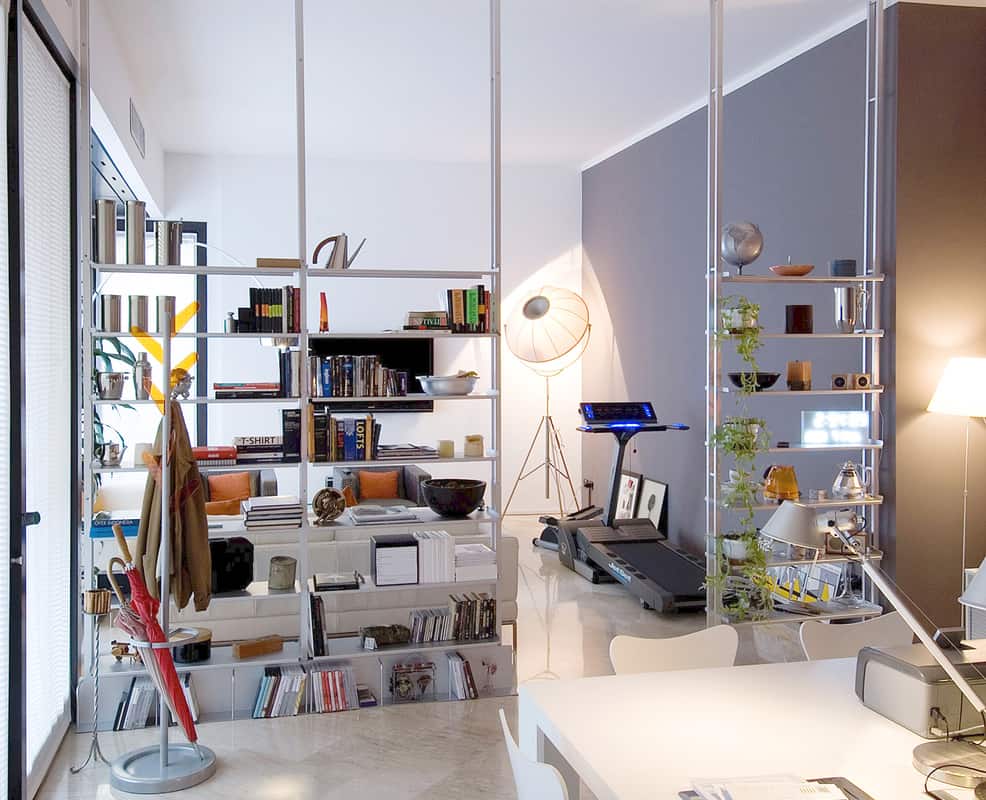 Float Your Shelves
Suspending your shelves is one of the easiest ways to save floor space and create extra storage space. Stylishly aesthetic yet highly functional, floating shelving gives your interior a cleaner and airier look!
You can mount floating shelves anywhere in the house, from the living room to the bathroom, and installation is a breeze. For partition walls, do remember to check the installation feasibility with your contractor as they may not be able to withstand heavyweights.
Another solution to installing floating storage is to use magnetic holders. This can be useful to suspend metal items such as cutlery, knives, accessories, keys and tools!
Transform Unusable Spaces With Pull-Out Cabinets
There are bound to be some nooks and crannies in your home that are too small to serve any purpose. Or so you think. What if that seemingly insignificant space could be transformed into extra space by the use of a clever pull-out cabinet?
Having these pull-out cabinets is especially functional in small kitchens or kitchens with awkward corners. Now, you have more space for that swanky state-of-the-art coffee machine you've always wanted.
Ask your contractor to customise one for you or if you have sufficient carpentry skills, just pop down to IKEA and build it yourself!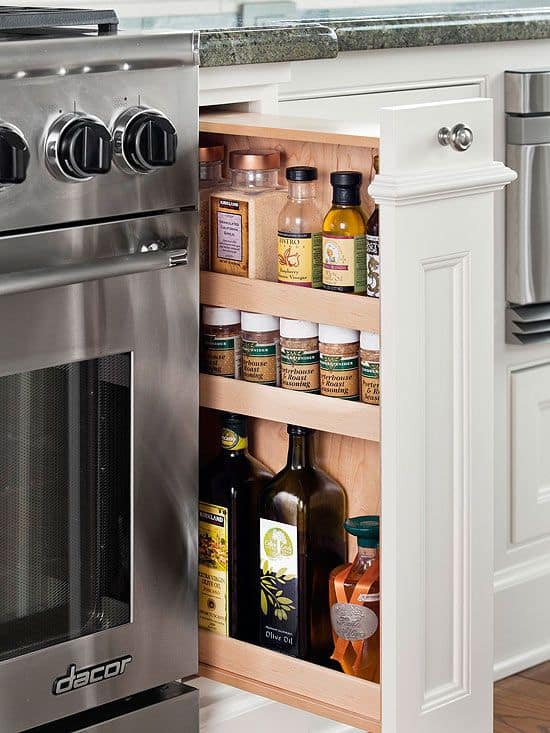 Buy Smart Furniture
We all own smartphones, so why not venture into owning smart furniture as well! Let us look beyond normal furniture and take a look at some brilliant creations that help you save space in your homes through sheer design ingenuity.
Smart furniture pieces are usually multifunctional, collapsible and expandable. Familiar designs include sofa beds, nesting tables that can be pulled out and expandable dining tables.
For a more extraordinary design concept, say hello to the Expand Bench that is made of cardboard and is able to stretch to accommodate 3 persons from a mere 8cm when closed. Or be wowed by the 'Coffee Bench' by Poland-based Beyond Standards, a smart, rotating unit that can be easily adjusted to suit the needs of the user!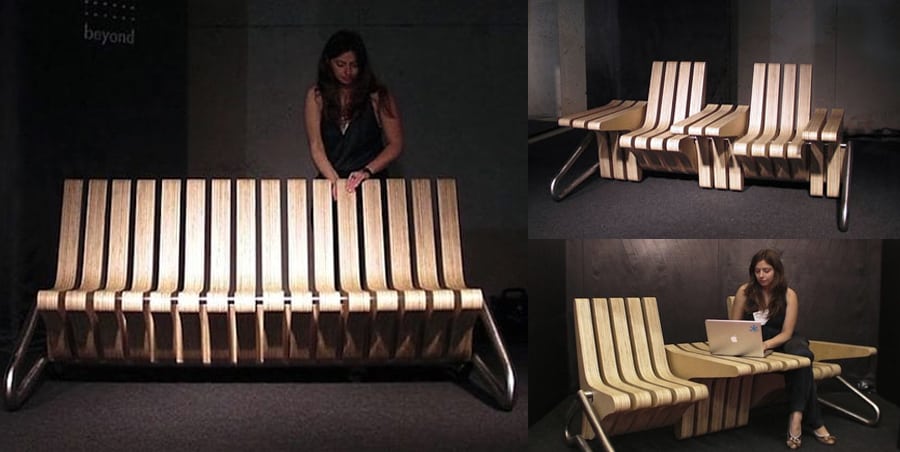 Fold Them Up, Pull Them Down
Folding furniture makes perfect sense for small homes because it takes up minimal storage space when not in use. There are plenty of wonderful folding furniture in the market, from folding tables and folding beds to drop-down shelving and mirrors.
Do away with the bulky dining or work table by choosing a sleek folding table instead. A multi-purpose foldable sofa bed allows for extra sleeping space when you have guests over. Better yet, check out this awesome wall-mounted drop table that doubles up as wall decor!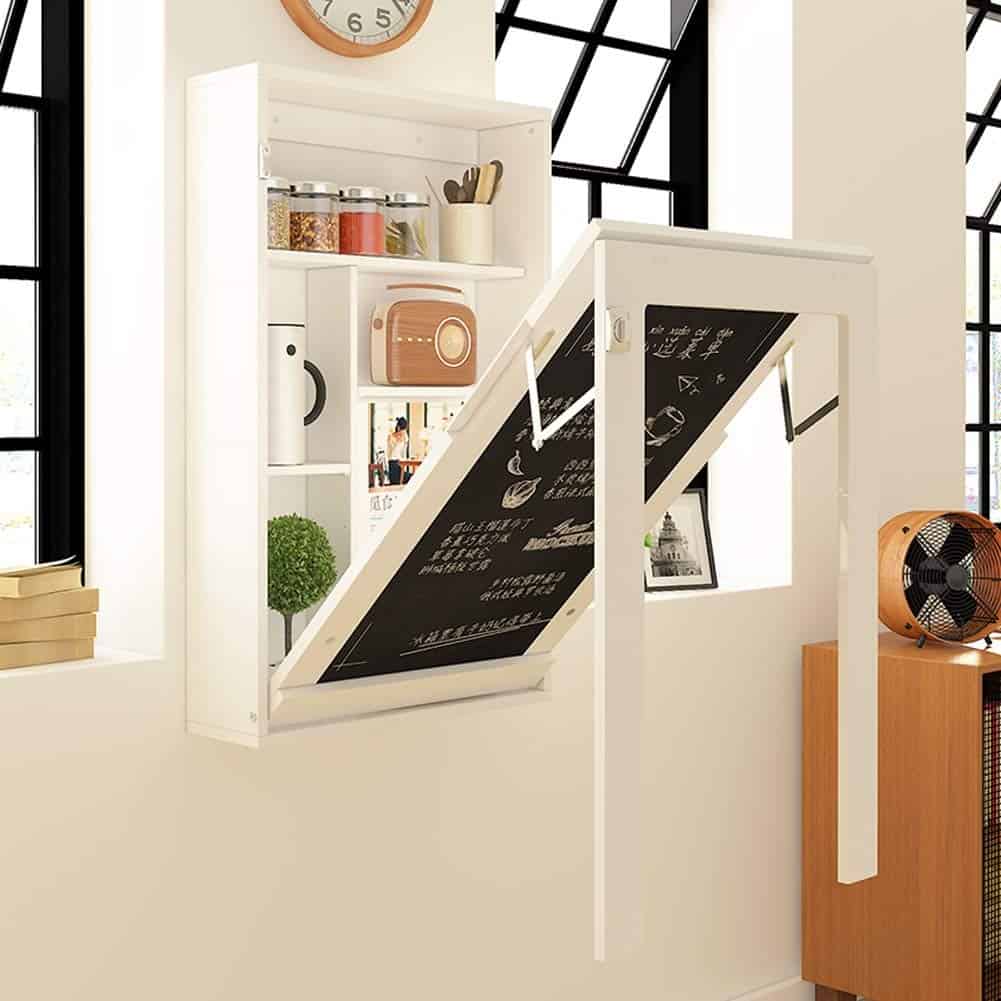 You Can Even Slide Them Around
Sliding furniture pieces take inspiration from sliding bookcases used in the early 20th century in the United States to conceal hidden rooms.
Today, sliding cabinets and bookshelves are a great way to maximise storage capacity in a limited area. Just slide them and stack them against each other when you do not need to access the items stored inside.
Another space-saving hack is to opt for sliding doors instead of normal doors!
Sliding doors do not obstruct pathways and they offer greater space savings because no extra space is required for the door to open and close.
Check Behind The Door
Most people do not realise that normal doors can actually be creatively converted into extra space as well!
With basic carpentry knowledge, it is possible to create a storage area for relatively small items such as spice bottles, belts, magazines or scarves.
The space at the back of your doors can be installed with aluminium bars, knobs, baskets, adjustable rods, hooks and more. Just head to the nearest DIY or home improvement shop to get ideas!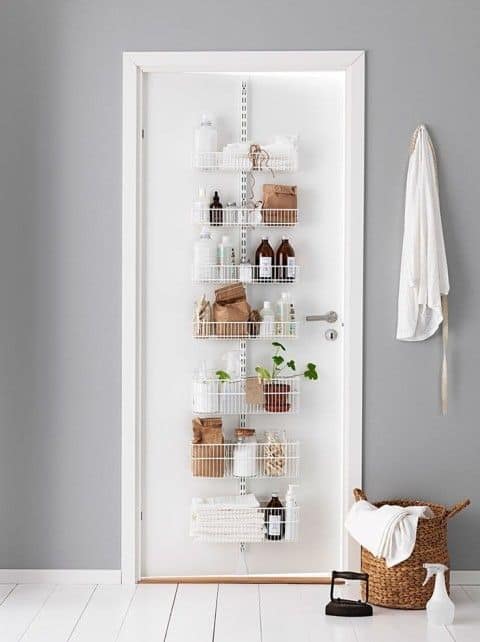 Let Your Imagination Run
Set your creativity free! Ordinary household items can be repurposed with these useful DIY space-saving tips and they usually cost very little.
Simple items such as plastic shower curtain rings or S-hooks can be attached to a normal hanger or a bathroom bar and can be used to hang your clothing items and accessories.
Similarly, items such as a corkboard can be easily purchased from Daiso and hung on the wall to create a stunning and convenient display of your accessories!
With these space-saving home hacks, small homeowners no longer need to feel cramped up and limited by the small living space.
Saving space in a small apartment is really about how you redefine the use of ordinary spaces in the house, think out of the box and find new ways of making room for more space!