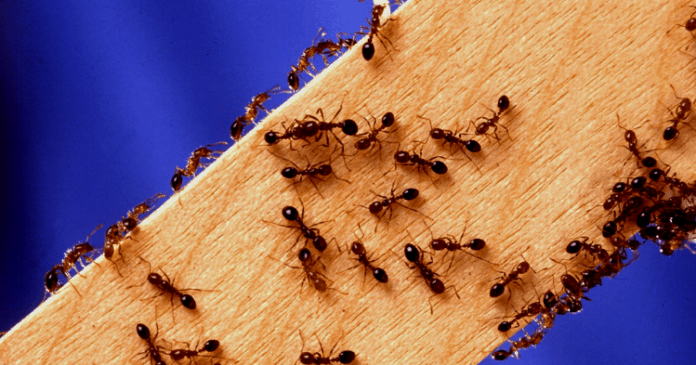 From cockroaches to houseflies, pests are a nuisance and harbinger of disease to any space occupied by mankind, but the question is: how do we eradicate them from our premises with pest control?
In a city like Singapore, the pest issue can be a little fuzzy. We are mostly urban folk, with many of us incapable of distinguishing between what constitutes as wildlife and what is deemed as pests.
In a recent case, a 3-metre python was sighted in town, which caused public hysteria leading to the swift summoning of pest control.
Some people were outraged at the mistreatment of the delicate animal. But who could blame the pest control guys?  Not all pest control operators are trained for such a situation!
In Singapore, it is important to identify the animal in question before informing the relevant authorities.
For wild creatures like snakes, it may be necessary to contact Singapore Wildlife Reserves (though some pest control companies do deal with the extraction of snakes, so always check!) for the appropriate assistance from animal experts who are trained to handle them with care.
Now, with that little disclaimer out of the way, let us move on to the main topic at hand: pest control and what you should know about it.
Here are some professional agencies who are well-trained in rooting out pests from their common hiding places (often difficult to spot and beyond reach for the non-professional):
1. Rentokill

Originating in the UK, Rentokill carries over 50 years of experience in pest extermination within Singapore. The team is equipped with the technical know-how to deal with industrial, residential and corporate settings, providing the answer to a large variety of infestations.
The experts are certified by the NEA as fumigators and have been provided the training to effectively remove pests from your premises with the use of environmentally friendly solutions.
Rentokill works closely with a dedicated group of biologists who conduct regular talks in schools and corporate establishments to spread awareness on pest extermination, so clients are taught how to identify breeding grounds of pests for proactive action, while improving overall environmental hygiene.
Highlights:
Payment can be settled quickly and fuss-free via the official website.
Swift response time with one of the biggest fleet of vehicles deployed to serve island wide.
Average Rating: 4.7 stars
Customers are generally satisfied with the responsiveness and professionalism of the dedicated pest control experts.
They practise a strong compliance of the latest industry and regulatory standards while promptly delivering pest control solutions island-wide. The company was voted Gold winner for the Expat Reader's Choice Award in 2019.
2. Origin Exterminators Pte Ltd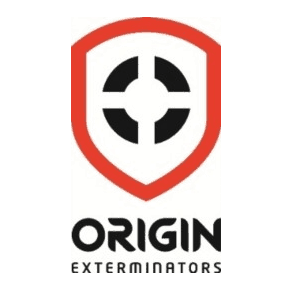 A company that focuses on constantly developing its state-of-the-art solutions towards pest problems; its experts are known as ORIGINators. Origin technicians apply the latest scientific theories to their extermination methods, going green as they keep your premises safe and hygienic.
An ISO14001 standard in management ensures sustainable non-toxic methods employed in conserving the environment.
Highlights:
Easily browse for a detailed outline of available services based on location type
The first pest control company in Singapore to publish a comprehensive environmental and social report on its activities, to provide transparency and build customer trust.
Average Rating: 4.4 stars
Origins Exterminators are renowned for the elimination of termites in landed property, where patios and furniture may fall prey to the destructive pests. Additionally, they are known to be thorough and professional in their pest control services.
3. Doktor Pest Control
The pest control company was set up in 2016, specialising in F&B and manufacturing facilities. Additionally, the experts stock an inventory of effective and affordable products for the extermination of pests.
Highlights:
Doktor Pest Control provides powerful pest control techniques that are suitable for F&B industries, without compromising the health of consumers.
Their trusted range of specially formulated products help to make DIY routine cleaning easier.
Average Rating: N/A 
4. Killem Pest Pte Ltd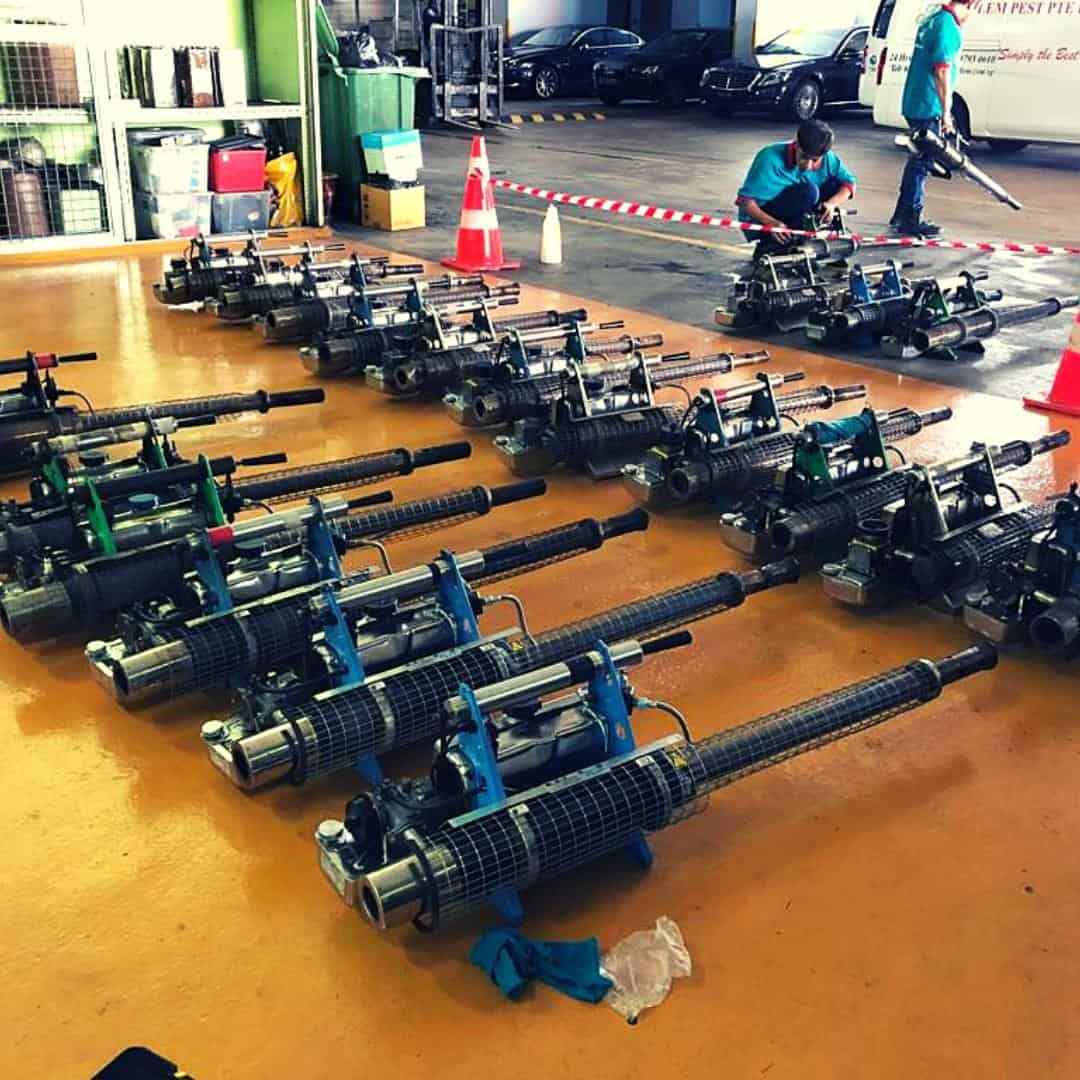 With over 20 years of experience in the pest control field, Killem Pest Pte Ltd has specialised equipment and manpower capacity to take on pest control projects of the largest scale.
Killem Pest maintains a strong online presence by interacting with clients and educating them on pest control matters through blogs and social media, making information readily available and accessible to the public.
Highlights:
The company holds an impressive record with none of their past customers being issued a stop work order due to the presence of mosquito breeding grounds – a hallmark of their thoroughness and efficiency over the years.
The pest control operators (PCOs) undergo weekly training under the "Killem Kurriculum" to ensure that technicians are fully equipped with the latest skills for maximum efficiency.
Average Rating: 4.6 stars
Staff have been known to respond to a project with great professionalism while accurately diagnosing and resolving pest issues. The proficient and knowledgeable staff has gained the trust of many customers.
5. Pestbusters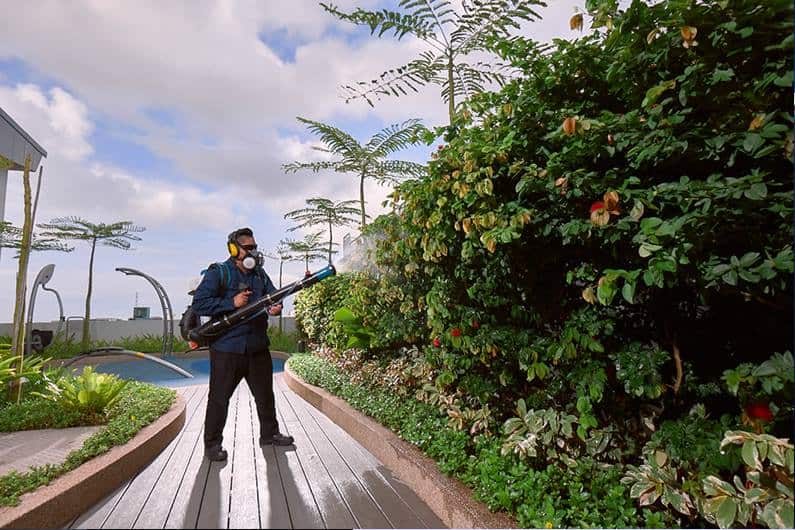 An international pest control company with offices in Singapore, Indonesia, Malaysia, Sri Lanka, Cambodia, the Philippines and even as far as the UK, Pestbusters stands out from the rest of the companies in one aspect – technology.
Each vehicle dispatched to a site is equipped with GPS to ensure that clients are granted a peace of mind by tracking the estimated arrival of the experts. The team deals with residential and commercial settings, using fumigation techniques with a focus on eliminating termite and mosquito populations.
Highlights:
Body-worn cameras are donned by pest elimination experts to offer recorded footage of scenario-based activities and responses. These footages help to facilitate the teaching and training of the team to deal with any atypical situation.
Air drones are deployed by the team for quick aerial assessment of the area for infestation sources and the selection of the suitable elimination strategies.
Pestbuster experts offer misting as an alternative to fogging, which is non-toxic and suitable for areas with young children such as school grounds.
Average Rating: 4.9 stars
Pestbusters exterminators are dressed in professional-looking gear, with protective vests and advanced gadgets, which immediately leaves a strong first impression and establishes trust in customers. Their unique style of dealing with pest control through sophisticated technology is unparallel in the industry.
6. Ikari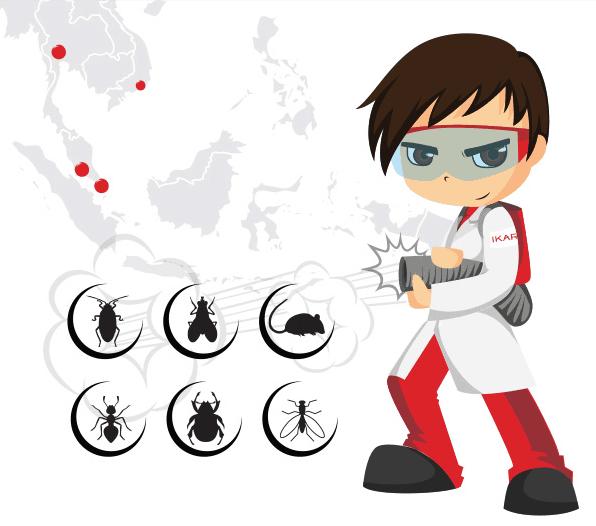 A Japanese leader in pest control management since 1976, Ikari has gone on to become a household name.  Big Japanese brands like Takashimaya and Isetan have relied on their pest control solutions over the years.
The pest control procedures employed by the company in F&B establishments are certified through food safety regulations like the Hazard Analysis and Critical Control Point (HACCP) and Good Management Practice (GMP).
Highlights:
The company practises an integrated pest management (IPM) method, which reduces the amount of cleaning products used in their operations. Instead, Ikari pest control experts perform routine inspections and evaluations to manage the hygiene of premises.
They have an in-house entomologist (insect expert) who provides free consultation (with an estimated value of $500) to customers.
Average Rating: 4.4 stars
The Ikari team is highly responsive and offer photographic evidence from site projects for case studies and project reviews. This extra bit of service serves to better informs customers in common signs to look out for, which can lead to swifter reports and response for future pest outbreaks.
Procedures and General Thoughts
Now that we have rounded up 8 of the most reliable companies in the field of pest control in Singapore, it is time to address the nitty gritty of pest control operations.
One of the first questions is usually about pricing: How much do we pay for the professional service of a pest control expert?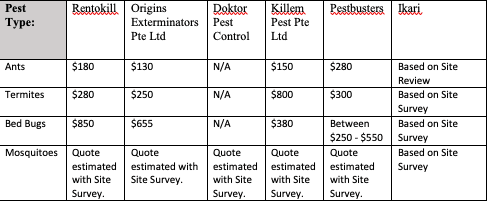 We've round up the costs of your usual pests problems, but take note that there is no one-price-fits-all – a site check is advise.
There are also multiple packages available, ranging from a single visit, to weekly and monthly routine assessments. Expect an average rate of about $100 for routine inspections and an estimated $40-$60 monthly for the maintenance of environmental hygiene.
However, do note that specialised techniques such as cockroach or termite extermination procedures may cost much more ($800 and above); always check with each company for a thorough breakdown of their fees and select a pest control company based on their expertise.
The total cost is affected by extermination method, space size and the type of pest. Whether it's a large-scale fumigation technique or the installation of a round-the-clock termite monitoring system, it is important to discuss with experts before picking a specific strategy.
The Fine Line of Ownership
Who is responsible when it comes down to tenant-landlord relations regarding pest control?
The answer lies in the nature of the pest. If the pests originated from the sewage, walls, flooring and any other fixture of the designated space, responsibility falls upon the shoulders of the landlord since he/she oversees the safety and hygiene of the living spaces for each tenant.
However, the tenant is held responsible for pest control if the "invader" was introduced into the environment by means of a filthy mattress or infected pet. It is important to establish the source of the nuisance to decide the responsible party.
General Process
Pest control begins with identifying the problem, which can be done by keeping a lookout for the common causes of an infestation, such as leaking ceilings, holes in the wall and food wastes.
The HDB website provides contacts for the fixing of damaged property, which serves as a useful introduction to pest assessment and control.
Once the problem has been detected, a pest control agency usually employs 2 crucial steps in resolving the issue. Firstly, the team conducts a preliminary check to assess the seriousness of the problem, which is then followed up with routine checks to ensure that infestations do not recur.
Depending on the nature of the pest control procedure, experts recommend occupants to leave the premises upon the extermination process, for anywhere between 20 minutes to 3 hours (depending on the type of treatment), while the place is being ventilated.
Some of the products used to purge the pests may be harmful when inhaled or in direct contact with the skin, so do exercise caution!
Why Choose Pest Control Companies?
And why hire pest control experts instead of dealing with the situation ourselves? It all boils down to time constraints and a lack of expertise. Most working adults lack the luxury of time in conducting their own research online in search of the ideal pest control solution, so it is more practical to leave matters in the hands of trained professionals.
Besides, the methods suggested online may prove ineffective and even hazardous to health when mishandled by a non-expert!
A routine pest control arrangement can go a long way in maintaining the health and safety of occupants. For the most part, pest control remains an indispensable part of property maintenance and we hope you have been thoroughly informed to stamp out the creepy crawlies!