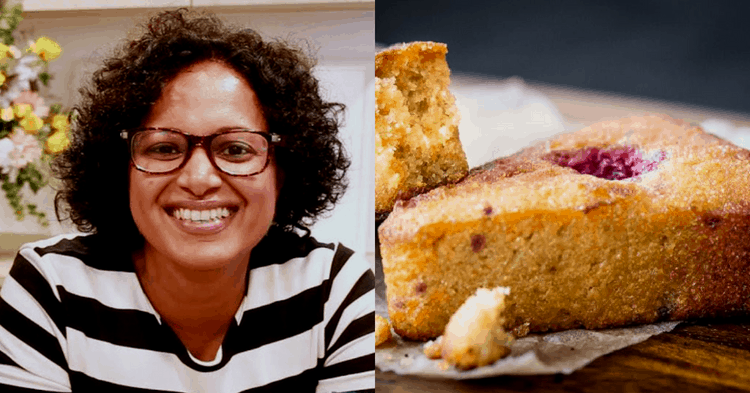 If you were to think about gluten-free food, the tastiest dessert probably wouldn't come to mind. However, the founder of Oh My Goodness!, a home-grown food company that bakes treats free from gluten, dairy and refined sugar, proves that gluten-free food can be delicious too.
In 2013, the company's founder Ramya Ragupathi found out from her doctor that she could no longer have wheat or dairy. For a person who's loved baking since 16 years old, the news was devastating for her.
Not resigning to her fate, Ramya perfected a gluten-free, dairy-free recipe for chocolate cake— her friends tasted it and loved it so much, they told her she should sell it in Singapore.
Today, the passionate and eloquent founder heads her own company which operates in congruence with what she calls the "Oh My Goodness! Trinity". Everything sold on the Oh My Goodness! online store are gluten-free, dairy-free and refined sugar-free.
At this point, if you're thinking "OMG does that mean I don't have to give up dessert?" — then yes, you are absolutely right.
Gluten-Free Goodness

When it comes to her bakes, you can trust that you would savour each product to the last bite. "I wouldn't launch anything I wouldn't eat myself!" quips Ramya with a laugh.
On the Oh My Goodness! website is a catalogue of cakes, breads and cookies that customers can choose from. Even if you aren't sensitive to gluten and dairy, these yummy treats are one way to snack with lesser guilt, since they are high in protein and fibre too.
Ramya shares that people often think of gluten-free food as "chalk, cardboard-textured and covered in sugar." Bakes from Oh My Goodness!, however, " have the perfect balance of texture and taste, and are also high in fiber.
Oh My Goodness! bakes are tried, tested and improved, then put up on the website to see how customers respond to them, before they are supplied to the market.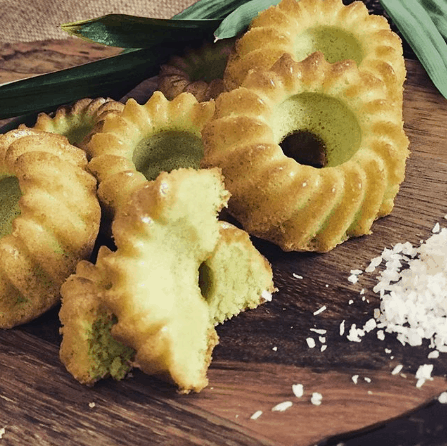 Cakes are supplied to selected cafes, some of which include Little Farm's Cafe, Toby's Estate and Fab Cafe at the ArtScience Museum. This works great especially for customers who just want to try a slice, as opposed to purchasing the entire cake.
Customers can also order their bakes from Deliveroo Editions if they live around Lavender or Katong.
Apart from everything being gluten,dairy, and refined sugar-free, vegans will be delighted to know that there is a mouth-watering treat in store for them too. The Golly Vee, which is essentially an egg-free vegan cake, was meticulously perfected over a span of 7 months.
Practically everything available at Oh My Goodness! is a healthier alternative to their conventional, mass-produced counterparts. However, Ramya takes extra care never to exaggerate the health benefits of her products. "We're careful not to say they're healthy – they're not steamed vegetables – but they are healthier."
Not About Jumping On The Bandwagon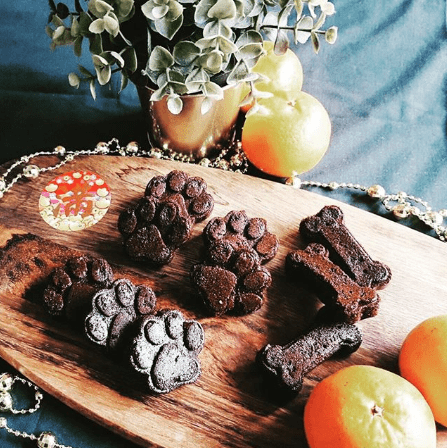 "Like many other entrepreneurs, I am addressing an issue," explains Ramya, indicating that her business "happened by accident."
What with the current trend (or rather, "phenomenon" as Ramya would put it) of dieting and healthier eating, it is easy for entrepreneurs to capitalize on the situation to produce healthier products and sell them for an exorbitant price.
"It works the other way around," says Ramya.
When she realised that there were very few gluten-free and dairy-free options for those who faced similar health concerns as her, she wanted to provide a solution for it.
"We are providing a service"— the bubbly entrepreneur turns serious and says that she would not "leverage on people's health problems", and her aim is not to "address the new market."
Understanding Their Customers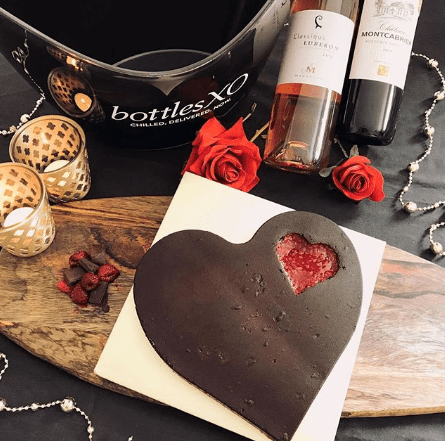 The capable changemaker definitely understands her customers well.
Since she is sensitive to gluten and dairy too, she is able to fully empathise with their struggles, especially since the options are few in Singapore. She also reveals that the "sheer gratitude and joy" on her customer's faces is what keeps her going.
Once, a customer told her that a cake that Ramya had customized for the customer's birthday was the first birthday cake of hers that she'd eaten in 10 years.
This was indeed a joyful experience since the customer had not been able to find gluten-free and dairy-free options previously. Needless to say, such encounters leave lasting impressions.
Their wide range of customers are a true testimony to the quality of their bakes. Though Ramya meets with "a whole spectrum" of customers, including those who suffer from Celiac disease, people who love her bakes aren't limited to the gluten-sensitive or the health conscious.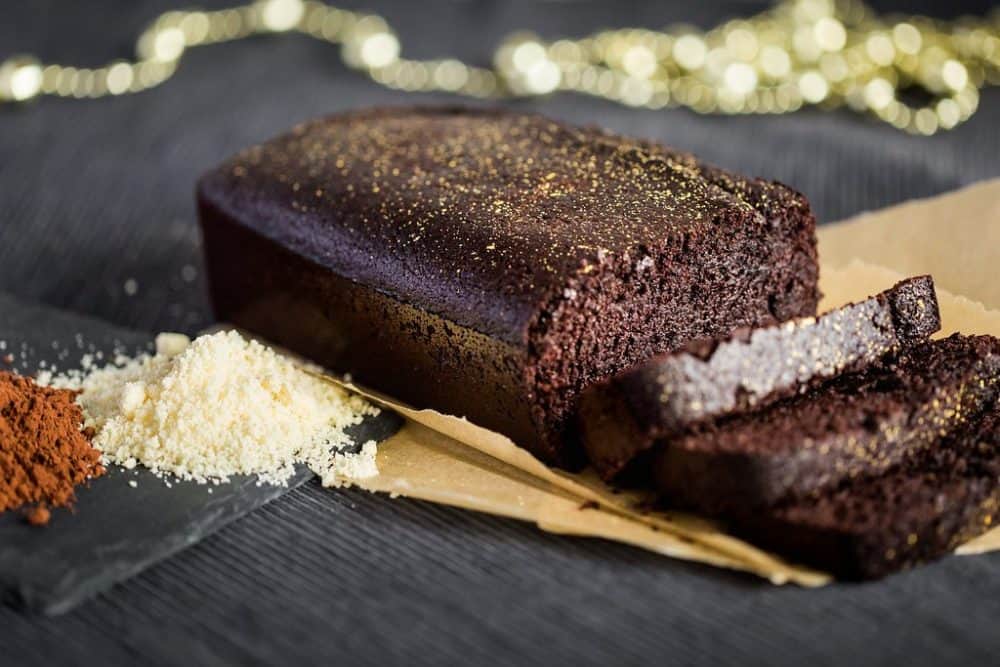 In fact, many of her customers  buy her bakes simply because her cakes are moist and rich in taste.
It definitely helps that each ingredient used is natural, and they know exactly what they're popping into their mouths.
For example, the Oh My Goodness! Gollyzook zucchini banana bread has the "perfect balance of zucchini and banana," and customers can even see "the little green bits" embedded within the interior of each slice.
Spruce up your snack with goat's cheese and it will be a party in your mouth indeed.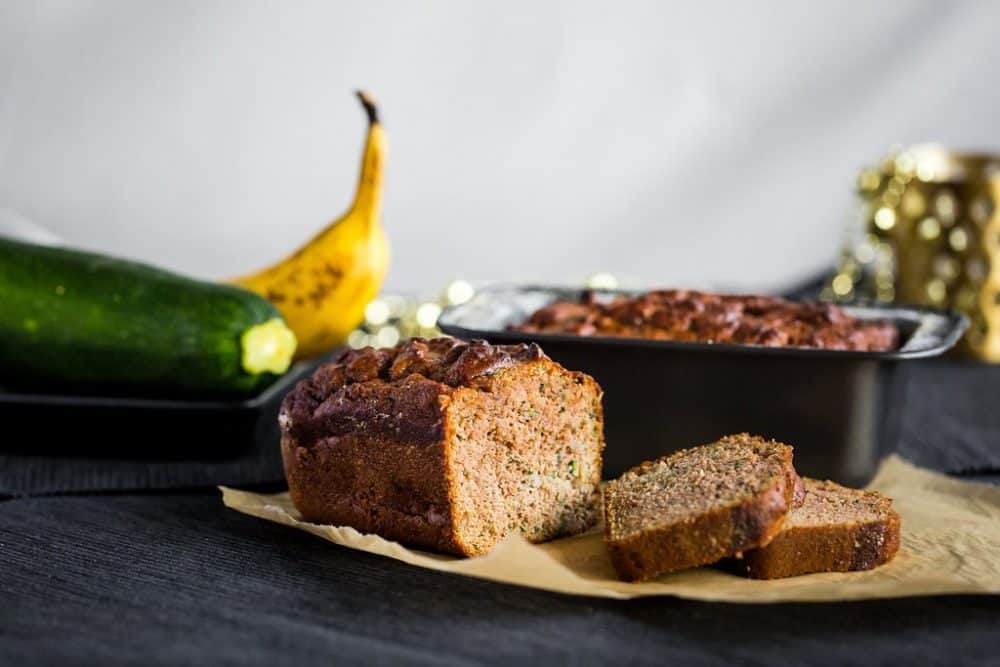 From time to time, Ramya also likes to treat herself to a delectable slice of "Golly" dark chocolate cake, topped with ice cream.
Allowance For Adaptation
When it comes to the availability of gluten-free options in Singapore, Ramya reckons that we are "doing well for what we are."
While it may seem that other countries have a lot more options than we do, that's likely due to the fact that our food and beverage industry just haven't had enough time to catch up. She feels that the future is "promising", even though "it's a very niche market".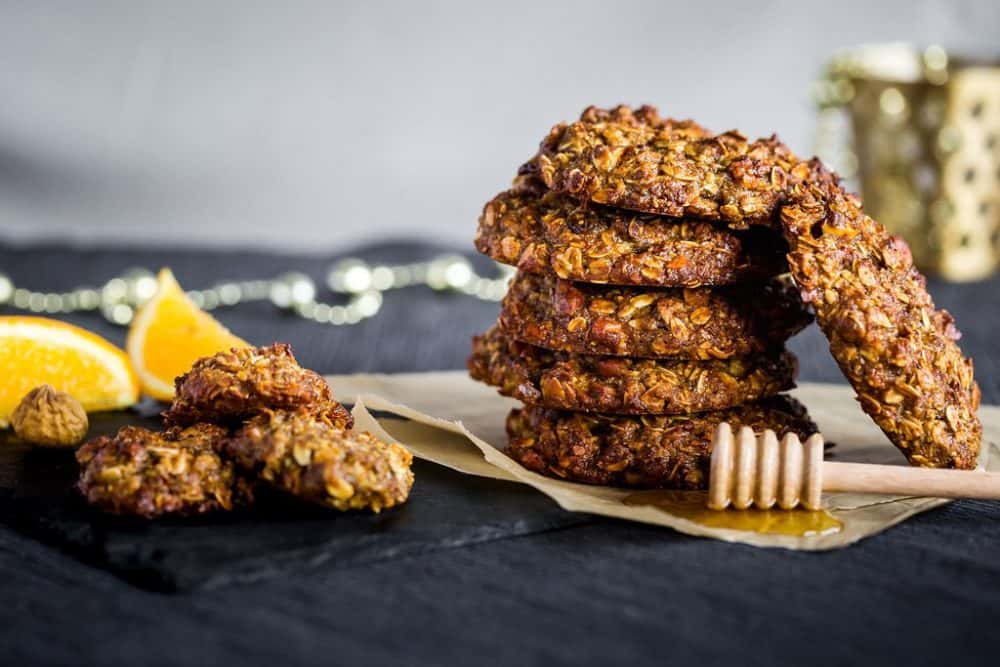 Ramya also feels that consumers need be to more realistic in their expectations for local dining establishments, and realise how including gluten-free choices in the menus would "incur much higher costs."
Currently, the entrepreneur and baker also owns Goodness Me!, which is located at the heart of Raffles Place. The grab and go store stocks healthy, locally produced products, such as acai tubs, fruit sorbet bars and even vegan mushroom jerky.
As for future plans, Ramya is working on expanding her portfolio of products beyond cakes, breads and cookies within the next 6-12 months.
"Whatever you need on your dining table, you should be able to get from us."
Featured Image: Green Is The New Black/Oh My Goodness!