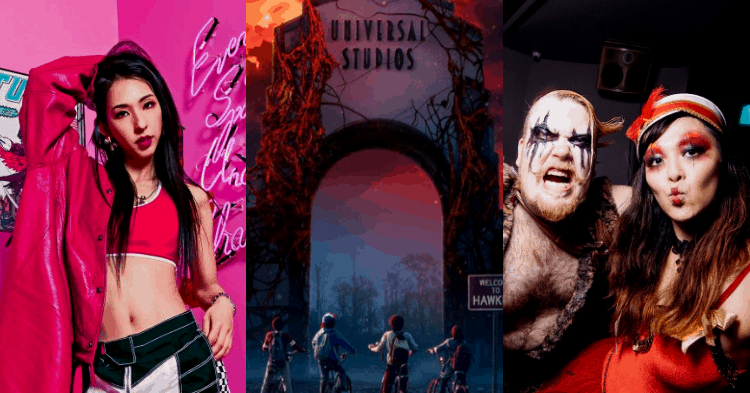 Chilly weather, shorter days and fall foliage? None of that for us. Fill your calendar with a bevy of art exhibitions, musicals, booze festivals and everything in between.
But pace yourself; come end October, there'll be plenty of wild Halloween parties to attend, not to mention the ongoing island favorite – Halloween Horror Nights 8.
1. Peter and The Starcatcher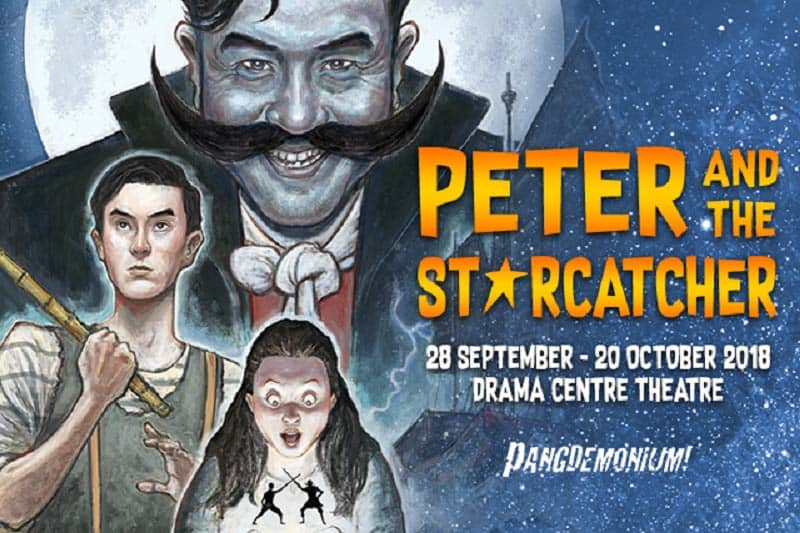 How did Peter Pan become… Peter Pan? The tale of Peter Pan gets an 1880s Singapore remix, in Pangdemonium's adaptation of Peter and the Starcatcher. Giving it a fresh Asian twist, this heart-warming prequel to the legend of Peter Pan will have you wishing you were seven again.
Come watch the all-star cast bring to life the prequel in song and dance, and decide for yourself if Southeast Asia makes a worthy Neverland.
Until 20 Oct
Drama Centre Theatre
2. Sunflower Surprise
Nature lovers and flower oglers – make your way to Gardens by the Bay to catch a massive field of sunflowers inspired by the set of The Wonderful Wizard of Oz.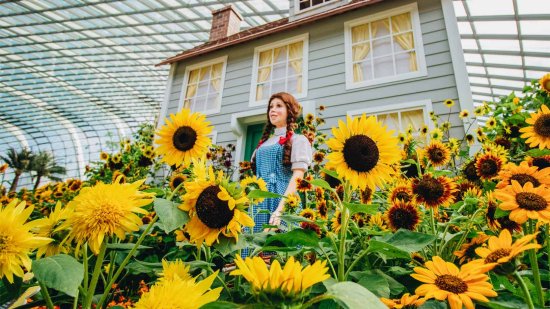 Delve into the golden fields as you witness over 16,000 sunflowers of various shapes and sizes, including the fluffy-looking 'Teddy Bear', rich red 'Earthwalker', and the enormous 'Uniflorus Giganteus', which blooms as large as a human's face.
Be sure to look out for Dorothy and her friends Scarecrow, Tin Man and the Cowardly Lion, peeking through the petals as you stroll through the dome.
Until 21 Oct
Gardens by the Bay
3. Puma Train #247
Get ready – it's grind time prime time with sportswear giant Puma as the brand debuts its first flagship training event. This glow-in-the-dark experiential fitness party is all kinds of amazing. There'll be 23 dynamic workouts led by PUMA's team of elite Team Faster trainers and GuavaPass's fitness leaders – think yoga, barre, boxing and HIIT.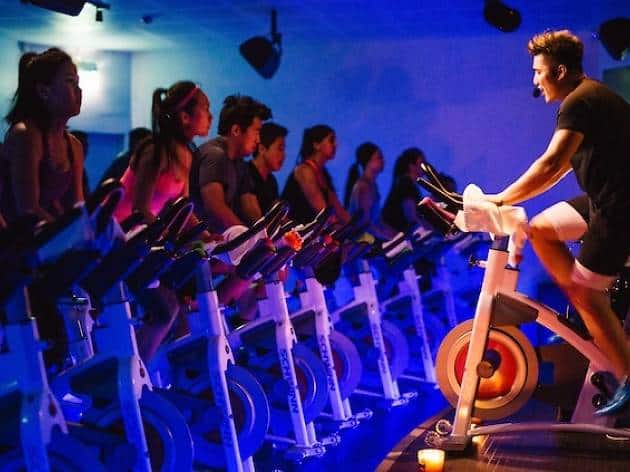 If that's not enough, popular South Korean choreographer Mina Myoung from 1Million Dance Studio is conducting a KPOP fitness jam session to wrap up the Push segment with a bang.
7 Oct
Suntec Convention Hall
4. Women in Film
We don't see enough female filmmakers in the industry, so it's always great to see them get more exposure for their contributions to the arts.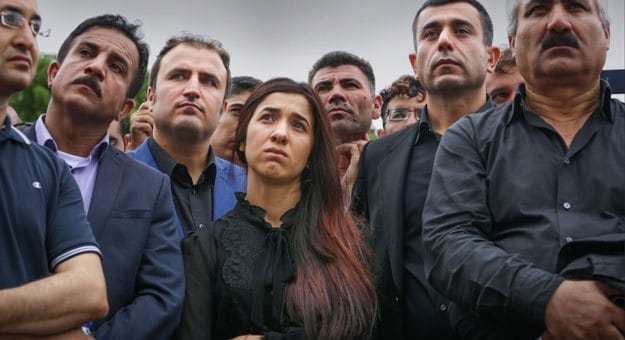 Objectifs' fourth Women in Film showcase features four Singapore premieres: documentary called On Her Shoulders, chronicling the life of 23-year-old Nadia Murad, who survived genocide and sexual slavery by ISIS; Waru, a tale about eight Maori women and their outlook on child abuse; and finally, A Better Man, a fresh, real-life look at abuse, through director Attiya Khan's true story of domestic violence, years later when she meets up with the man she once fled from.
10 to 13 Oct
Chapel Gallery
5. The Sucklord
If you like sleazy but meaningful art, then you've likely heard of The Sucklord. Born Morgan Phillips, the New York pop artist rose to fame for his cheeky bootleg toys – unlicensed action figures and toys made subversive and spanning themes of politics, porn and memes. For the first time, he's holding a solo show in Singapore at Kult Gallery, so stop by for a hit of sleazy, hilarious art.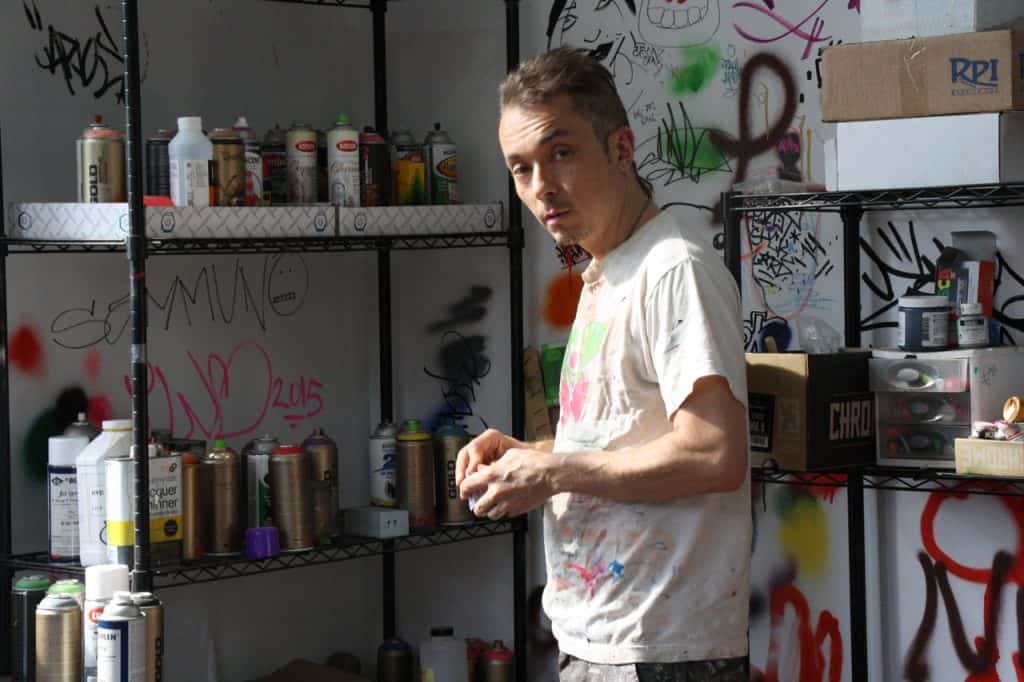 If you'd like to meet the man himself, he'll be chairing a dialogue session on bootleg art and its propensity for commentary on Oct 6, along with a mini masterclass on the burgeoning art form for interested up-and-coming local toymakers. You'll want to bring money and an open mind.
5 Oct to 10 Nov
Kult Gallery
6. Love & Pride Film Festival
We may be stuck in a sticky situation with regards to LGBT politics right now, but thankfully it isn't all negativity and gloom making its rounds on the island.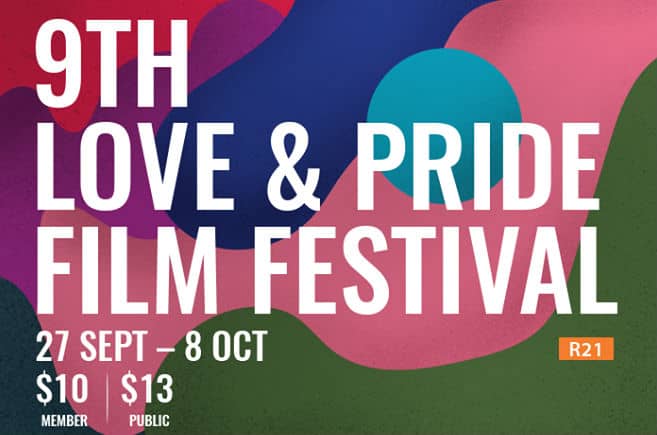 Back again for their 10th year, Golden Village's popular Love & Pride Film Festival returns with another exciting lineup of internationally acclaimed foreign titles over the period of nine days.
Specially curated by the Singapore Film Society, this year's lineup centres around the theme 'acceptance'. Be sure to catch French bittersweet love story Sorry Angel, and The Miseducation of Cameron Post, which won the grand jury prize at this year's Sundance.
4 to 12 Oct
Website
7. Kinky Boots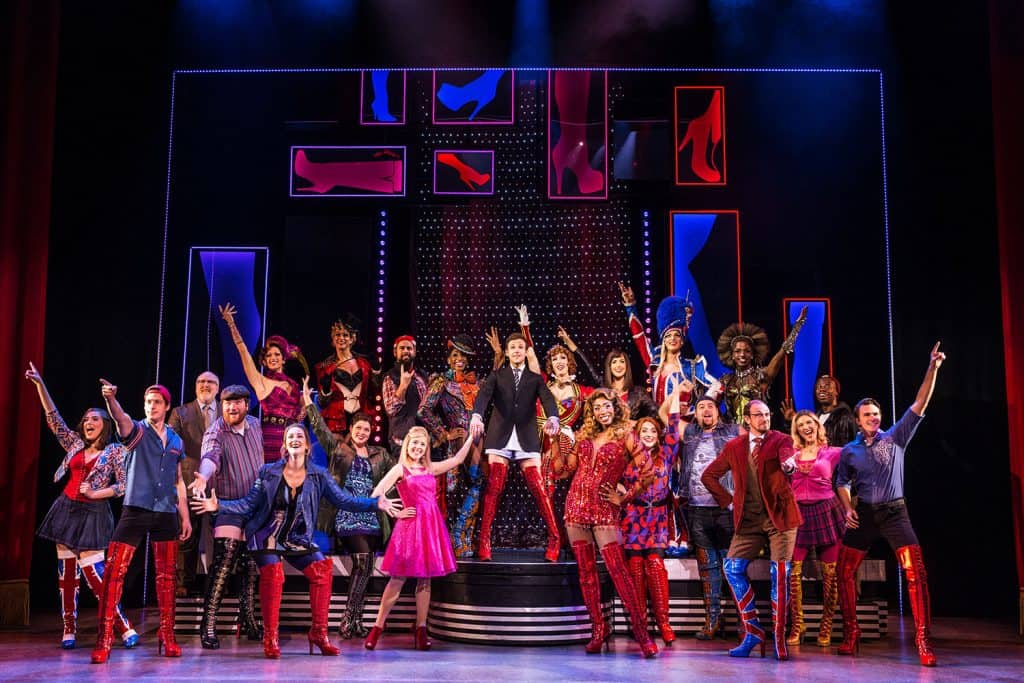 The original production of Kinky Boots kicked off in Chicago six years ago and made its Broadway debut just a year later. Now with a cult following around the world and six Tonys in the bag – including Best Musical, the cast is heading to the Sands Theatre at Marina Bay Sands for a limited eight-day season!
The high-heeled musical charts an unlikely partnership between a man who inherited his father's shoe factory and a drag queen who keeps the business alive with her demand for new stilettos. Expect an extravagant musical display of glittery sky-high stilettos, impressive choreography and a storyline that will have you catching heels.
6 to 14 Oct
Marina Bay Sands
Website
8. Ce La Vi's x Grey Goose presents Halloween 2018
When it comes to taking Halloween to whole 'nother level, this top-notch nightlife venue knows just how to do it right.
Start your Halloween week in a fantasy realm of fire breathers, exotic dancers, eccentric contortionists from the award-winning Cirque Le Soir. The most daring are invited to dress in their best latex costume for a chance to bring a bottle of Grey Goose home.
Expect dauntless sword swallowers, bizarre clowns, bold contortionists, exotic dancers and other theatrical oddities supported by the spectacular sounds and beats of the nightclub's resident DJs.
27 Oct
Ce La Vi
Website
9. The Local People: Marina Barrage's 10th Year Bash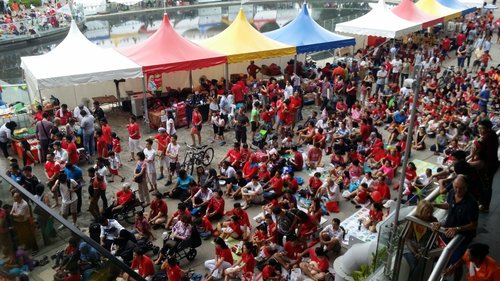 As part of Marina Barrage's 10th Anniversary, an expansive pop-up market will be set up, featuring local and international food, quality crafts and live acts during the last weekend of October.
At this market, you will also have the chance to take a cruise in the Marina Reservoir, on a specially-arranged boat tour that will set off from the Marina Barrage. In true Marina Bay fashion, there will be a dazzling display of fireworks to cap off the celebrations.
26 to 28 Oct
Marina Barrage
10. Halloween Horror Nights 8
Dust off your scaredy-pants, because the eighth edition of Halloween Horror Nights is here and ready to terrify.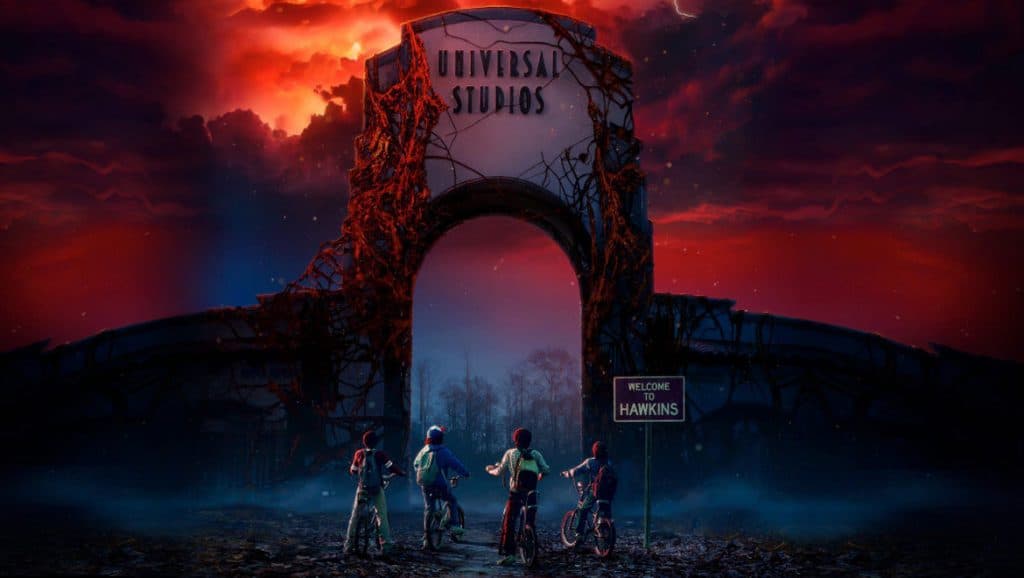 Brace yourself for a Universal-meets-Netflix special with the highly anticipated Stranger Things haunted house, featuring 12 thematic rooms including the menacing Hawkins National Laboratory, the Byers home adorned with an erratic display of flashing Christmas lights and the eerie Upside Down woods.
Asian horror also takes centre place in this year's edition – come face to face with Demogorgons, Pontianaks, and other chilling Asian ghosts, as you step back in time to the Edo-era of Japan in The Haunting of Oiwa.
All Month Long
Universal Studios Singapore
11. Wine Fiesta 2018
For the first time in its 11-year history, this year's edition of Wine Fiesta will be held indoors at the Fullerton Bay Hotel.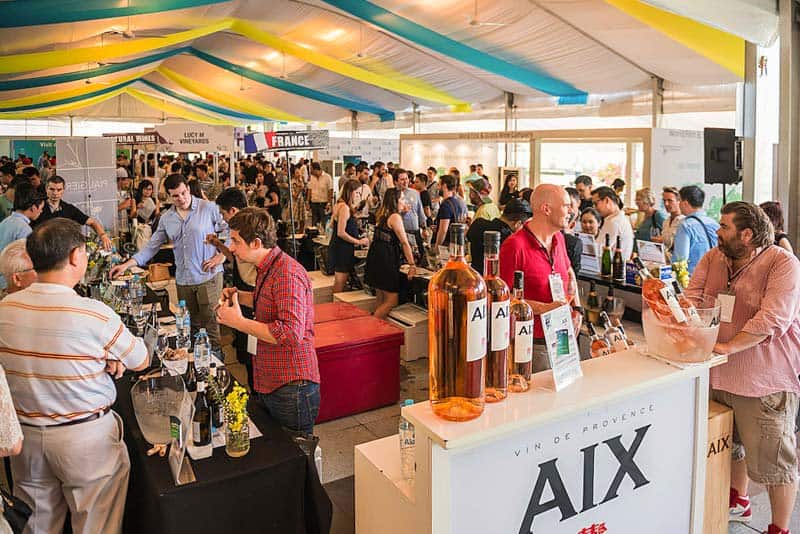 This year's fiesta will feature wine from top wineries all over the world, with over 250 types of wine for you to try.
Expect quality picks from France, Italy, the US and more, but fret not if geography isn't your first concern when choosing your vino. Instead of categorizing the wine vendors by region, they'll be arranged by styles, ranging from light to medium to full-bodied wines, so your palate preferences come first.
19 to 21 Oct
Fullerton Bay Hotel
12. G Session Arcade
Get ready because Ginett is about to be transformed into your favorite arcade of yesteryear. The folks at Hotel G are taking it off with a major throwback sesh with all nostalgia-inducing arcade games like Dance Dance Revolution, claw machine, Bishi Bashi, Hi-Striker.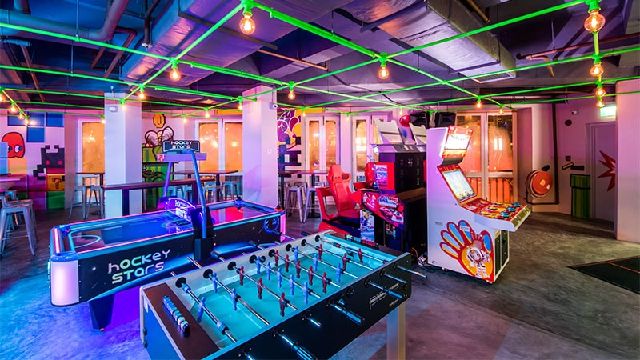 Lose yourself in a Dance Dance Revolution dance-off with professional enthusiasts, battle it out in a game of Bishi Bashi with your pals, or bring your A-game to the claw machine!
With attractive prizes from Laneige, Mamonde and Hotel G Singapore, and a special menu of Boback hotdog, burgers and sweet potato fries from Ginett; entertainment by DJ Tang, things are looking up for this cool, one night only event.
11 Oct
Ginett, Hotel G