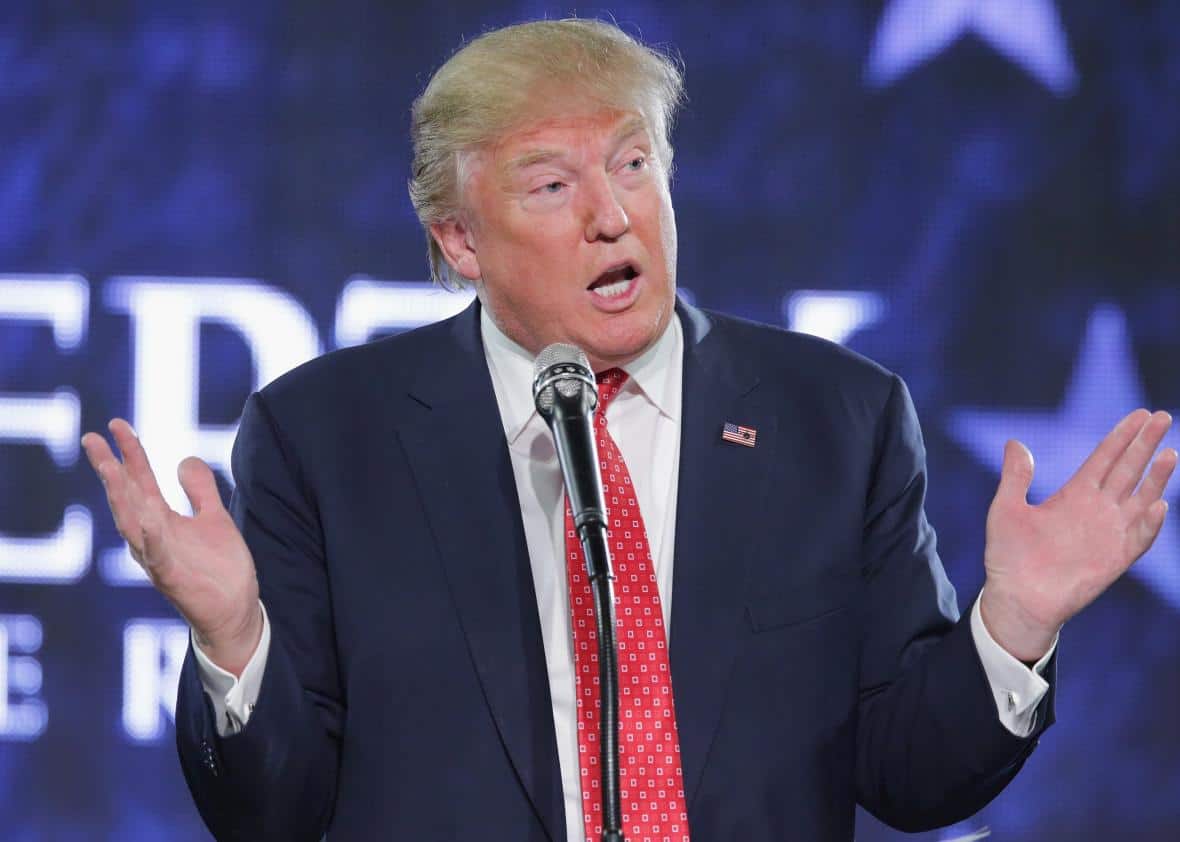 What is going to happen to Singapore now that President Trump is going to make America great again?
The 45th President of the United States has been inaugurated with a record-low approval rating. Donald Trump will soon officially be able to take his personal-political (it's a fine line between those two) rants to the @POTUS Twitter account that boasts a following of 13.6 million, which he will inherit from outgoing president Barack Obama. Is Twitter politics is going to be a thing?
It'd be naive for Singaporeans to assume that stateside politics is none of our business. By the time the ripple effects of a Trump administration reach our shores, the repercussions would have waned.
After all, according to the Bureau of East Asian and Pacific Affairs, 2016 marked 50 years of US-Singapore diplomatic relations and Barack Obama described the bilateral relations between the global superpower and our Little Red Dot as "very, very strong". Is this about to change?
If Donald Trump's words are anything to go by, here are the near-future possibilities for us to consider:
1. Singapore's Job Market May Take Another Dive
Upholding an ambitious vision to create 25 million jobs in the US over the next decade, Donald Trump plans to follow through by cutting business tax rates from 35% (one of the highest in the world) to 15% to incentivise domestic investment. This includes a 10% tax on repatriation, which he believes will bring trillions of dollars back to the U.S. economy that are currently parked overseas.
As we know it, the outlook of Singapore's job market remains uncertain as retrenchment in the first nine months of 2016 peaked at 12,010, within the same period since 2009.
A quick search on Recruit.net also reveals that the trending hiring companies amidst such uncertainty are mostly American in Singapore. From Citibank to Cisco to Bank of America, at least 600 jobs in Singapore come from these three MNCs alone.
With approximately 36,000 American companies contributing to the job market in Singapore, one thing is for sure: repatriation of American MNCs at any level will leave a void in our job market.
2. The Political & Economic Landscape May Undergo Drastic Shifts
(Editorial credit: Gregory Reed / Shutterstock, Inc.)
The Trans-Pacific Partnership (TPP) is the world's largest trade pact among twelve of the Pacific Rim countries, signed on 4 February 2016 to promote economic growth, support the creation and retention of jobs and promote environmental protections to name a few.
However, Prime Minister Lee Hsien Loong believes the TPP is not just a foreign policy but an extension of "deeper economic and broad relationships". In an interview with TIME magazine last October, he stated, "It shows that you are serious, that you are prepared to deepen the relationship and that you are putting a stake here which you will have an interest in upholding."
However, Trump had more than expressed disdain towards the TPP. Of a protectionist mindset, he believes that the TPP will encourage outsourcing and ultimately hurt his goal of generating 25 million jobs by 2027.
Considering how the TPP can only actuate if it is approved by six of the participating countries which account for more than 85 percent of the group's economic output and the size of the US economy, the Trump administration has an imperative say in the free trade agreement and the chances of them saying yes are slim.
If the TPP falls through, there will be a shift in the political landscape as credibilities take a hit and economic opportunities are lost.
3. Singapore May Get Warmer/Hazier By The Day
Perhaps one of the most pressing concern on hand, the newly-inaugurated president does not believe in climate change and has made his stance exceedingly clear when he tweeted the following:
On his campaign website, Trump has not listed his position on climate change but only one on energy. Even though he claims commitment towards renewable energy and reducing emissions, his 100-day action plan includes cancelling the Paris Climate Agreement and stopping all payments of US tax dollars to U.N. global warming programs.
Tackling climate change is a global effort. If the world's superpower cannot set by example, environmental enforcements will definitely see some slack and impacts such as weather extremities will be experienced around the world. Last year, we've already set a new record as the warmest year ever; imagine an even more sweltering Singapore or a perennially hazy one?
So, how should we react to a Trump administration?
Adapt Accordingly
Life has a tendency of throwing curveballs when we least expect it, and in a stable environment like Singapore, mercurial events tend to throw us off track.
In a statement made to The Straits Times, Kishore Mahbubani, dean of the Lee Kuan Yew School of Public Policy, said, "The main lesson for Singaporeans is, don't take the world for granted—be ready for greater unpredictability."
An open mind is essential, and we must be ready to work with any administration. After all, whoever America chooses as their leader is a phenomenon we can't control but can learn to accept—and you know what they say about survival: it is not the fittest but the ones who are more adaptable to change that do.
And Singapore has seemingly done well in maintaining a neutral yet pragmatic stance in international relations. We won't expect to see a change in that.
Set An Example
Singapore has a stable political and economic environment that countries aspire to be and we should continue to set that example.
In an article by The Straits Times, former Michigan governor Jennifer Granholm responded to a question about how Donald Trump's administration can bring back manufacturing jobs. Her answer was to replicate the systems of Singapore–in our best practice to attract foreign investment by providing irresistible conditions such as trained talents and attractive capital to outsourcing companies.
If we continue to set that example, we will be able to serve as a role model and learning point to the world, encouraging them to follow suit where possible in our success without compromising credibility or stability.