Ah the feeling of turning 18 and thinking of which club to head to for your virgin clubbing night out. Should you pay for a cover charge with only 2 house pour drinks, or should you scrounge for money to pay for a bottle of liquor instead?
Things have changed in the recent years with club promoters, guest lists and free entry offered in various places to entice more customers into the clubs.
Prices for liquor bottles and loose drinks however, still remain pricey and a premium VIP option that not many youth can afford.
D'Underground Bar & Club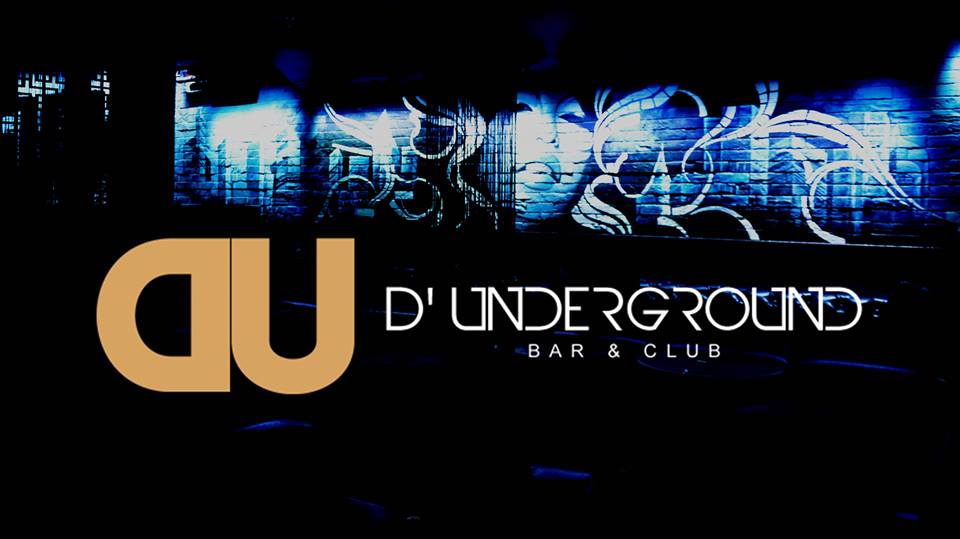 However, fret not because this new club in Orchard Road  has you covered. While it may not be the easiest place to find, rest assured that you'll be well rewarded with their all you can drink alcohol offer.
It's hidden between the Royal Thai Embassy and International Building – look for a small alley and head straight in. Alternatively, you can get a cab and drop off at the new YOTEL Hotel and walk right down.
Aptly located at the basement of International Building along Orchard Road, one would be greeted by a gorgeous cascade of hanging traditional Chinese umbrellas from the ceiling upon stepping into D'Underground.
Designed as a multi-faceted concept, the bar and club boasts luxurious leather sofas and a huge island bar.
Think classic, red brick walls with a twist. Artfully sprayed graffiti and eye catching decorations are tastefully placed around the club, exuding a posh yet comfy atmosphere.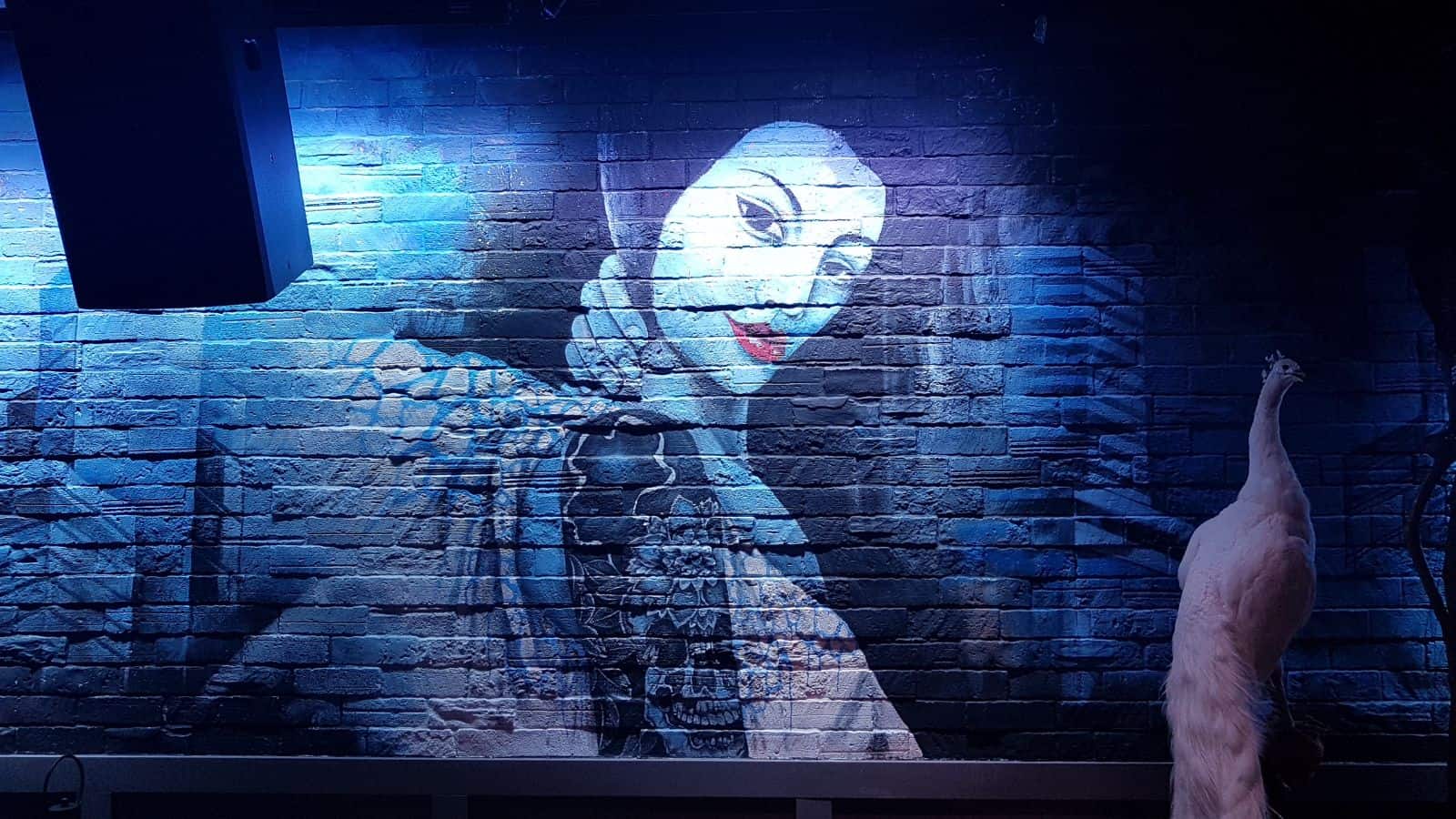 12 Hours Of Non Stop Partying
The bar and club concept is a refreshing take on your after work chill drinks with live band performances for your entertainment.
Things take a dramatic turn when the clock strikes 12am and the place transforms into a club before your very eyes. The party reaches a new level – you can now dance till dawn breaks with live DJ sets going till 6am.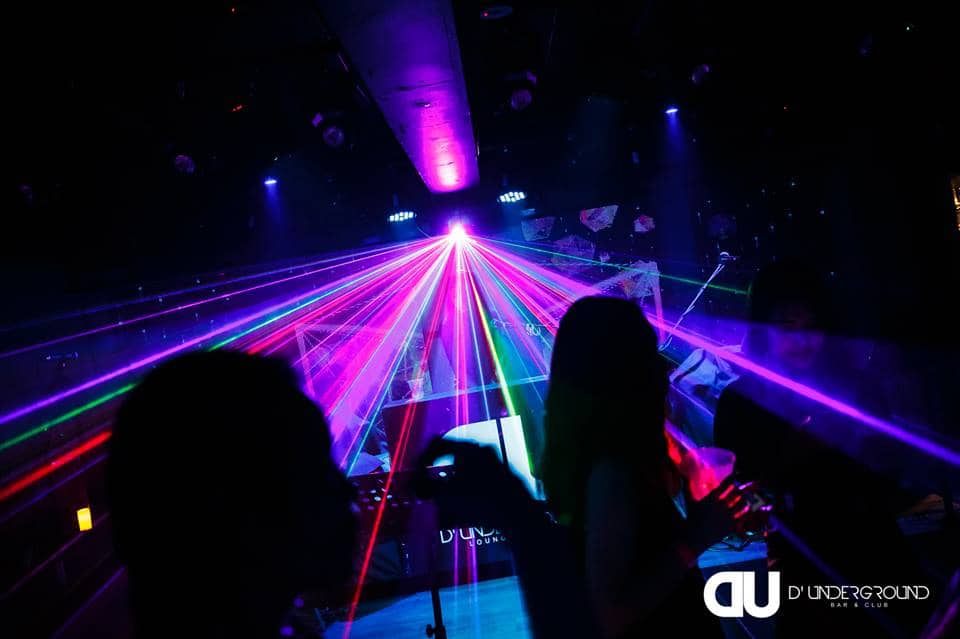 D'Underground is open for an astounding 12 hours on weekends.
Yup, you got that right.
6pm to 6am of non stop drinking and partying for all the hardcore party animals. You can grab your dinner or bar bites from their TCC menu and start your #TGIF once you end school or work.
The best part? Food is available throughout the night to fuel your late night dancing.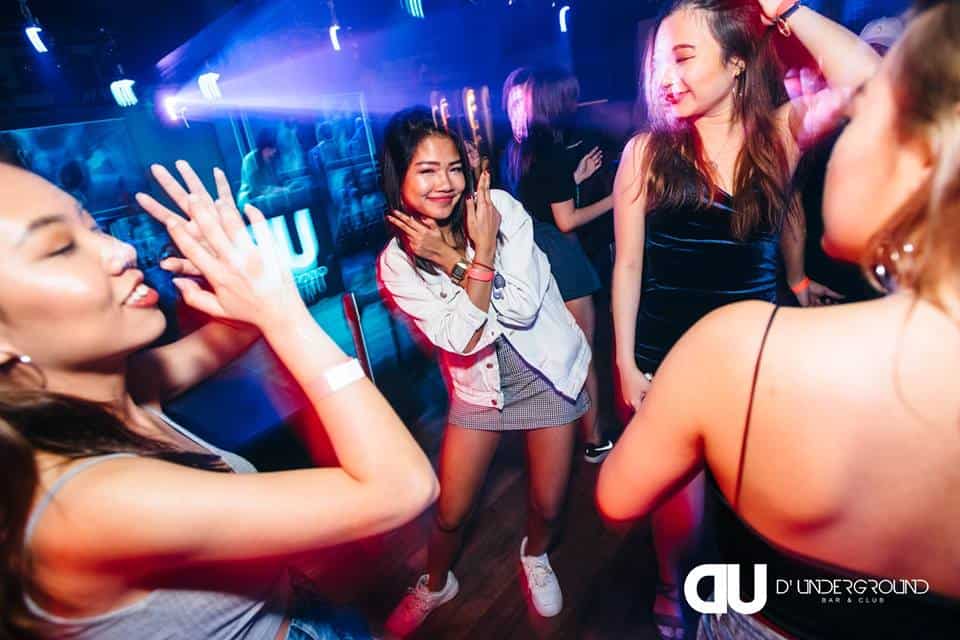 Free Flow Booze And Club Entry
Sick of the usual $30 cover charge for clubs? The folks at D'Underground is the first club to offer Free Flow Premium house pours and club entry at almost the same price.
Free Flow Booze 12mn – 2:30am + Club Entry 
Ladies: $30 / Men: $35
Cover Charge from 11pm till late 
Ladies: $20 / Men: $25
(Inc. 1 house pour: vodka, whisky or gin)
Quality And Quantity
Fellow alcoholics rejoice as they offer a super deal for premium free flow house pours for two time slots.  This happens from 6pm – 9pm and 12am – 2:30am every Wednesday, Friday & Saturday from February onwards.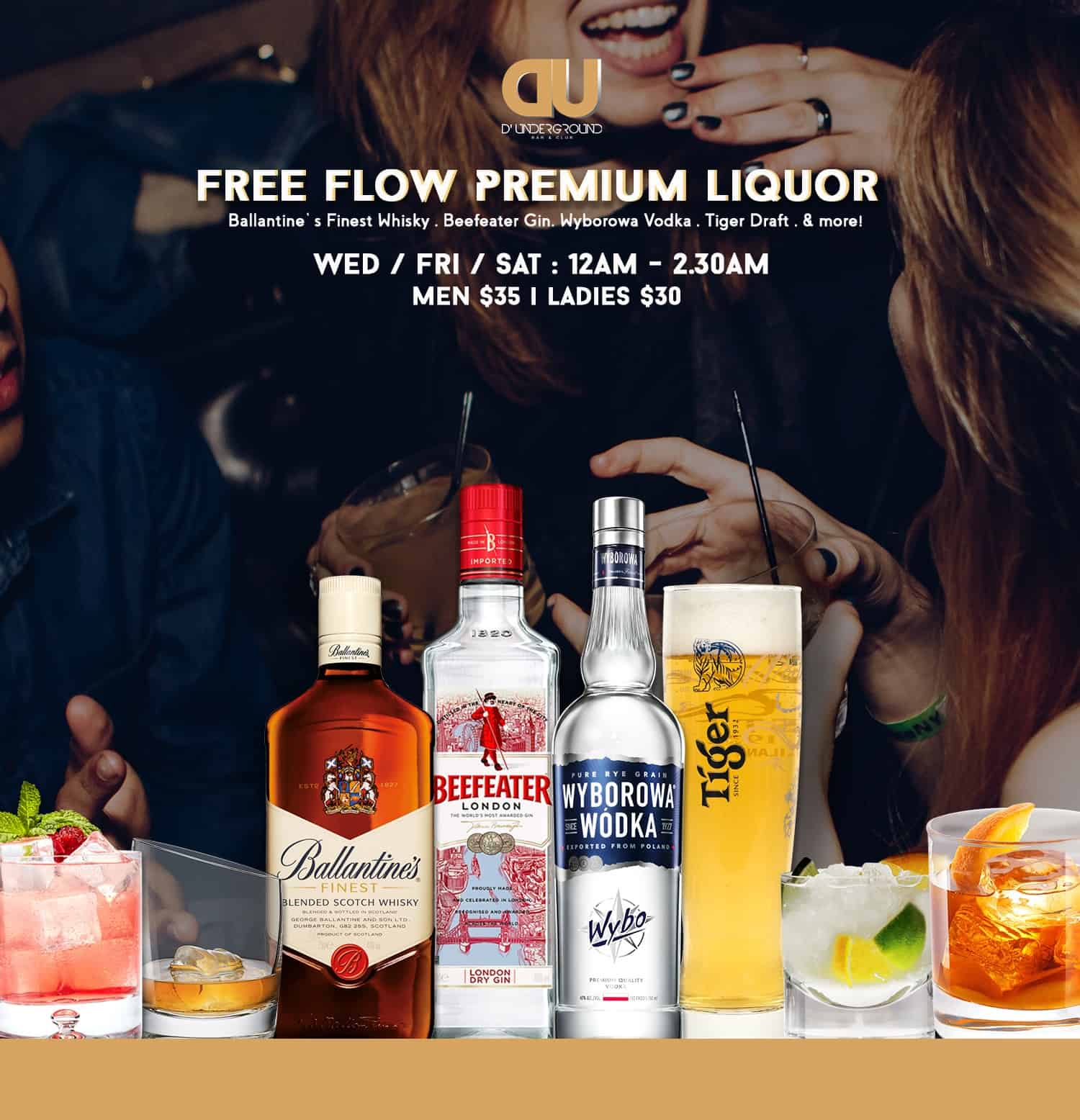 Free Beer Pong And Games
Battle it out with your friends – the all time favourite Beer Pong will be available! You can also challenge them to a chugging contest with the Beer Funnels. It's bound to kickstart your night and get your drinking engines going.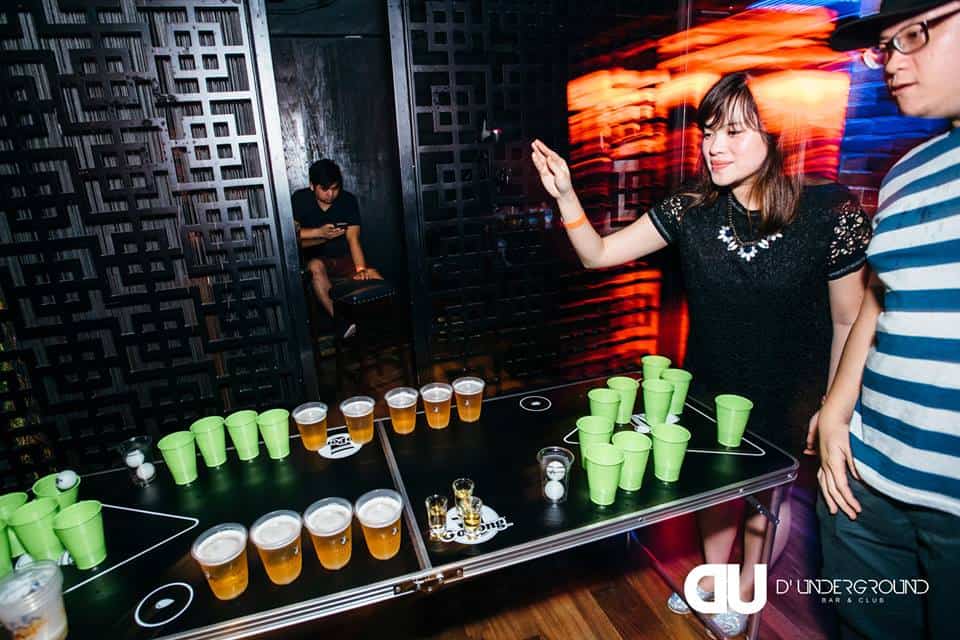 Not your kind of thing? Choose from an array of interactive drinking games from the bar and bring it back to your table for a more intimate setting with your friends.
Get comfy, lean back and soak in the laid back environment paired with great live music all night long. A perfect night out with your friends.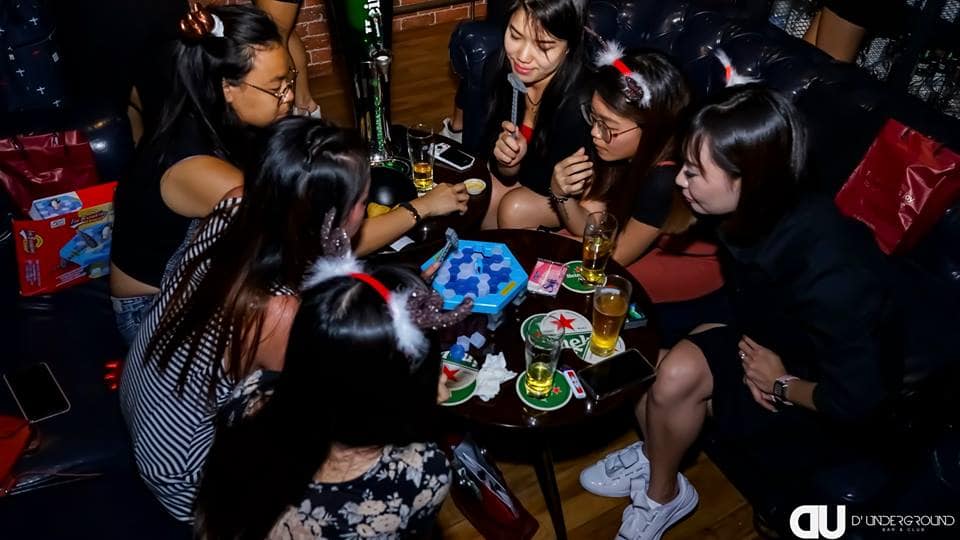 Keep You Dancing All Night Long
The earlier hours offers live band performances by Tabula every Wednesday while Inertia or 3AM takes over the stage on the weekends.
Come #TGIF at D'Underground where they have DJ Kaylova who spins on a semi residency basis, every alternate Friday and their resident DJ Reo on decks.

Saturday sees their Hip Hop nights where D'Underground holds monthly #SoulClapSG nights with KoFlow and various reputable DJs in the industry.
D'Underground Bar & Club is definitely a hidden gem located in the heart of Orchard Road. Times are changing and maybe it's time for you to step out of your comfort zone and try a new drinking hole instead!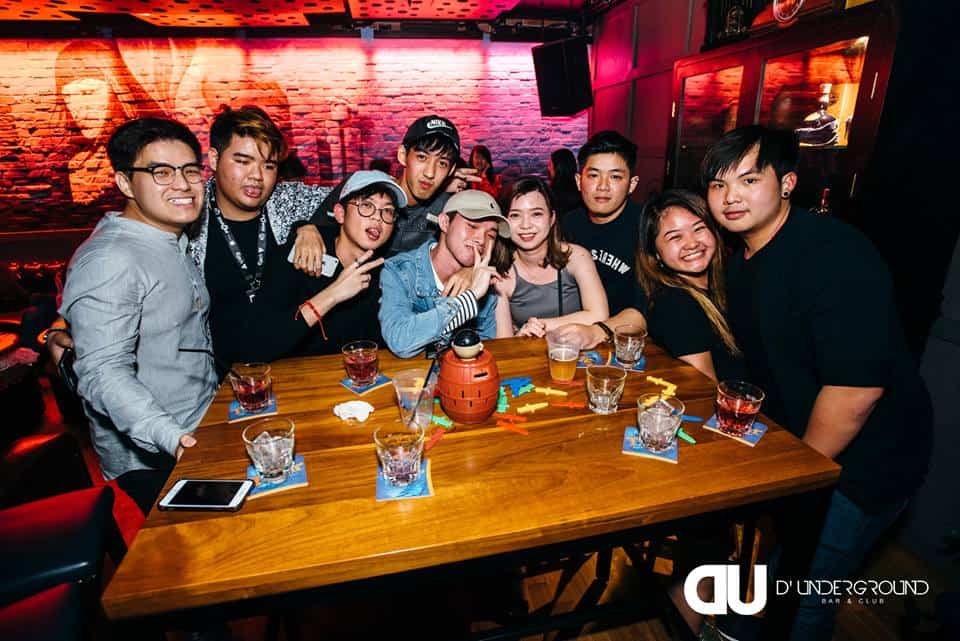 Psst.. I heard that D'Underground will be launching something exciting on 21st Feb! Like them on Facebook to get updates to get additional perks for the launch.
D'Underground Bar & Club
360 Orchard Road #B1-00 International Building  
Table Reservations & Enquiries:
Tel: +65 67376269 
Email: du@thecolturegroup.com