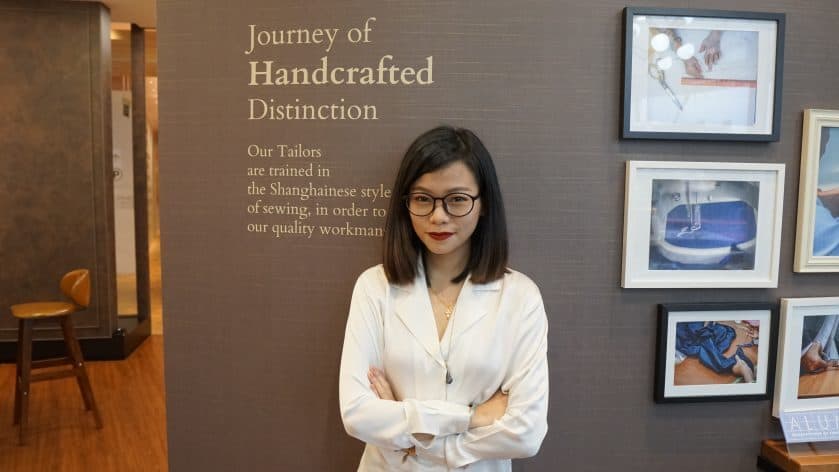 Previously known as the CYC Shanghai Shirt Company, many still recognise CYC Made To Measure as the nation's leading tailoring artisan that made shirts for the late Mr. Lee Kuan Yew in the year 1993.
In fact, members of the previous generation continue to speak fondly of the family business as not just having earned a seal of approval, but one of immense achievement and unrivalled heritage.
Unfortunately, many family businesses have fallen behind technology's aggressive pace. Coupled with our country's rapidly ageing population, these businesses face difficulties when it comes to finding willing candidates from the next generation to bear the burden of legacy-building.
But CYC Made to Measure might just pass the needle to its potential successor and free-spirited Cara Chiang.
Here, the 25-year-old marketing strategist tells us how she made her foray into the tailoring industry and the lessons she has to learn as CYC Made To Measure continues threading its course through Singaporean history.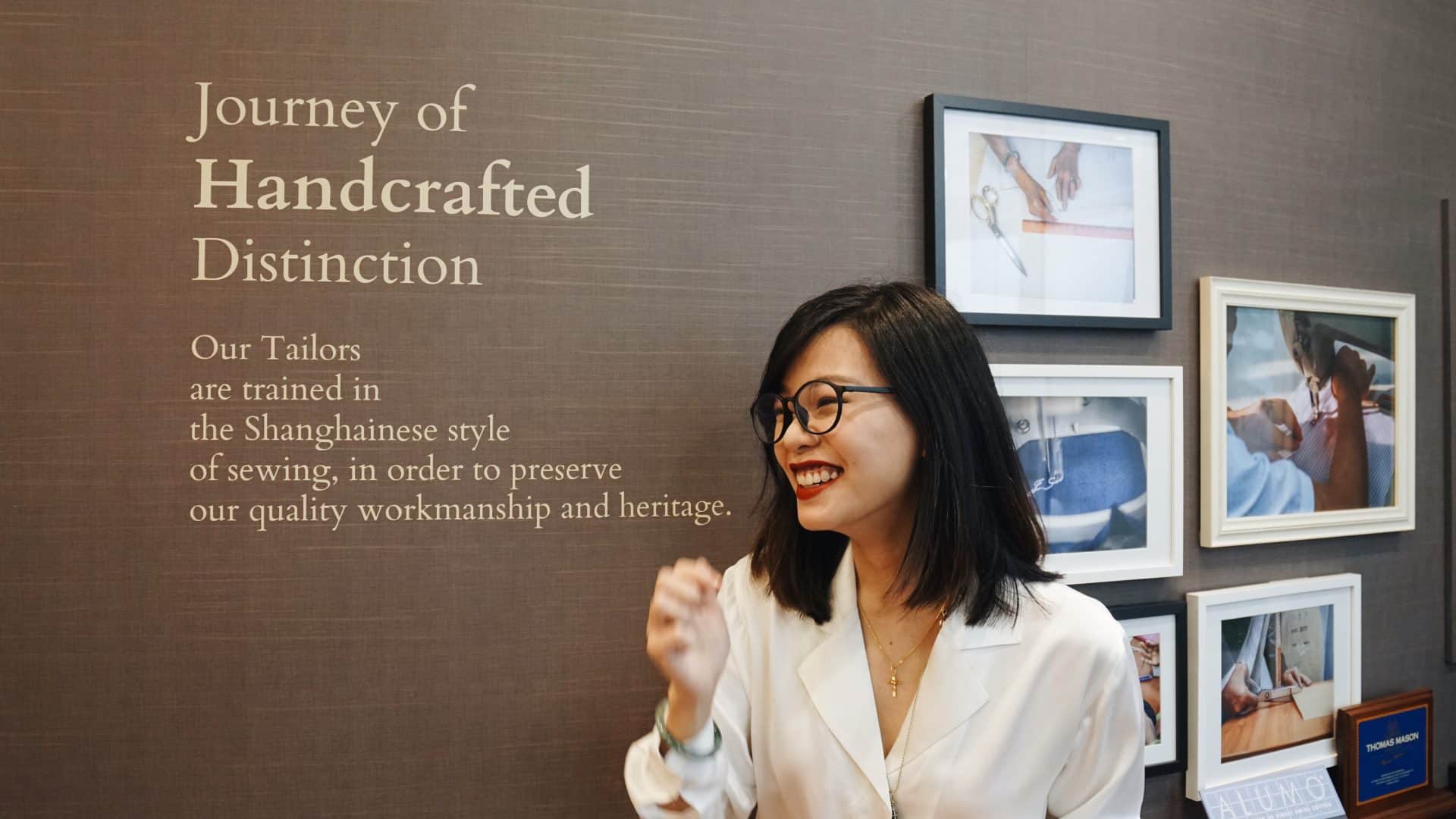 Given A Chance
Cara is what career coach Emilie Wapnick deems as a 'multipotentialite' – skills derived from her various creative pursuits flow from a multitude of disciplines, which helps the young millennial remain adaptable and broad-minded.
Having worked in PR before going overseas and coming back with a double major degree in Creative Writing and Screen and Cultural Studies, Cara never thought she'd return to Singapore permanently.
"I was in limbo for about a month and a half. And you know, after you graduate, that limbo feeling is damn sian."
Everything eventually fell into place when Cara's aunt and CYC's Managing Director, Mdm Fong Loo Fern, decided to give her a chance.
Cara insists on how practical her aunt is – Mdm Fong thought twice before having her niece onboard and paid little attention to her 'status' as a family member.
Having The Right Mentor
As a creative and sensitive person by nature, Cara agrees that a mentor should never aim to break one's spirit with the assumption that one will eventually learn the hard way.
Describing CYC Made to Measure's working culture and environment as "a safe space", the 25-year-old expresses a child-like trust in Mdm Fong.
"I trust her to lead the ship, and I'm slowly taking the reins as co-captain."
Practicality, she says, is one of the main traits she admires about CYC's managing director or whom she calls the "boss lady".
"I'm a bit of a dreamer, so [my aunt] taught me to consider the real world implications of every idea that I put across. By doing that, I gained the confidence to implement [my ideas] and saw results instead of letting them remain dreams."
Having More Responsibility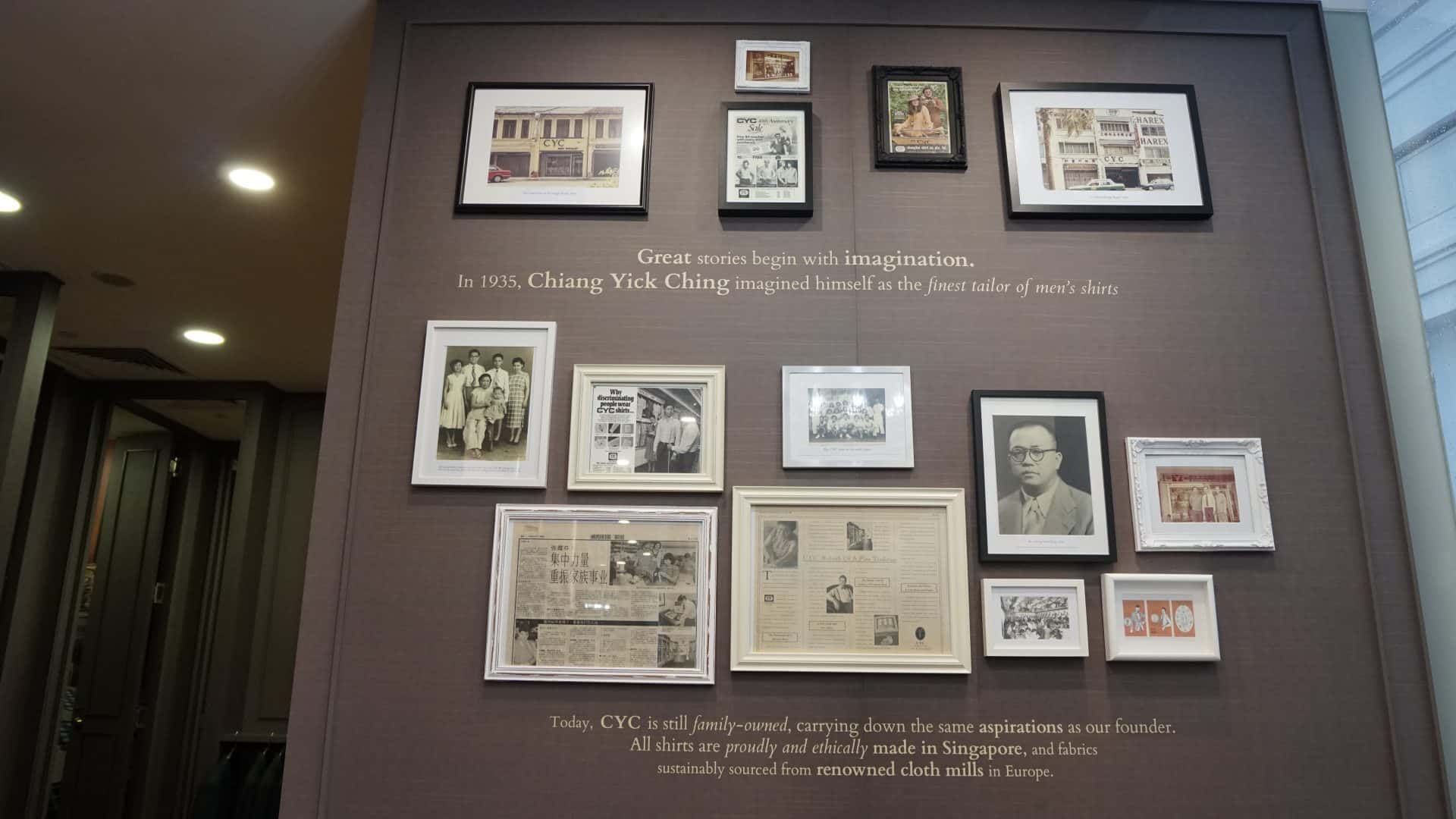 Currently on rotation, Cara has been exposing herself to different aspects of the trade and works from 11 AM to 8 PM daily, weekends included.
The rotation process involves learning how to measure dimensions and various body types, writing orders in Chinese, designing shirts for clients and understanding what each customer comes to CYC for.
She also wants to get better at strategic marketing and sees the necessity in catering to a younger demographic.
Yet, this team player is careful to never take her family's burden of legacy for granted.
"To me, legacy comprises of ambition and familial expectations."

"If I can implement my ideas to a degree of success of which I am satisfied, I can please our customers, my family, and our employees. It seems like a lot of pressure but we have a great team at CYC who will carry the ideas forward."

Far From Royal
When asked if there was an aspect of the business which she wasn't too keen on learning, Cara almost becomes hyperaware of her own modesty, but confidently states, "I want to learn everything."
Cara holds the team at CYC in high regard. But even as she sings the praises of individuals whom she respects within her team, Cara also understands the value of putting in the extra work so as to rise up to be on par with her teammates.
"Take my marketing executive for example – she's a fashion graduate and she has an eye for clean lines; she's organised and good at getting shit done. So I learn from her."
"While I can pick things up as I go along, I still make sure I research like mad."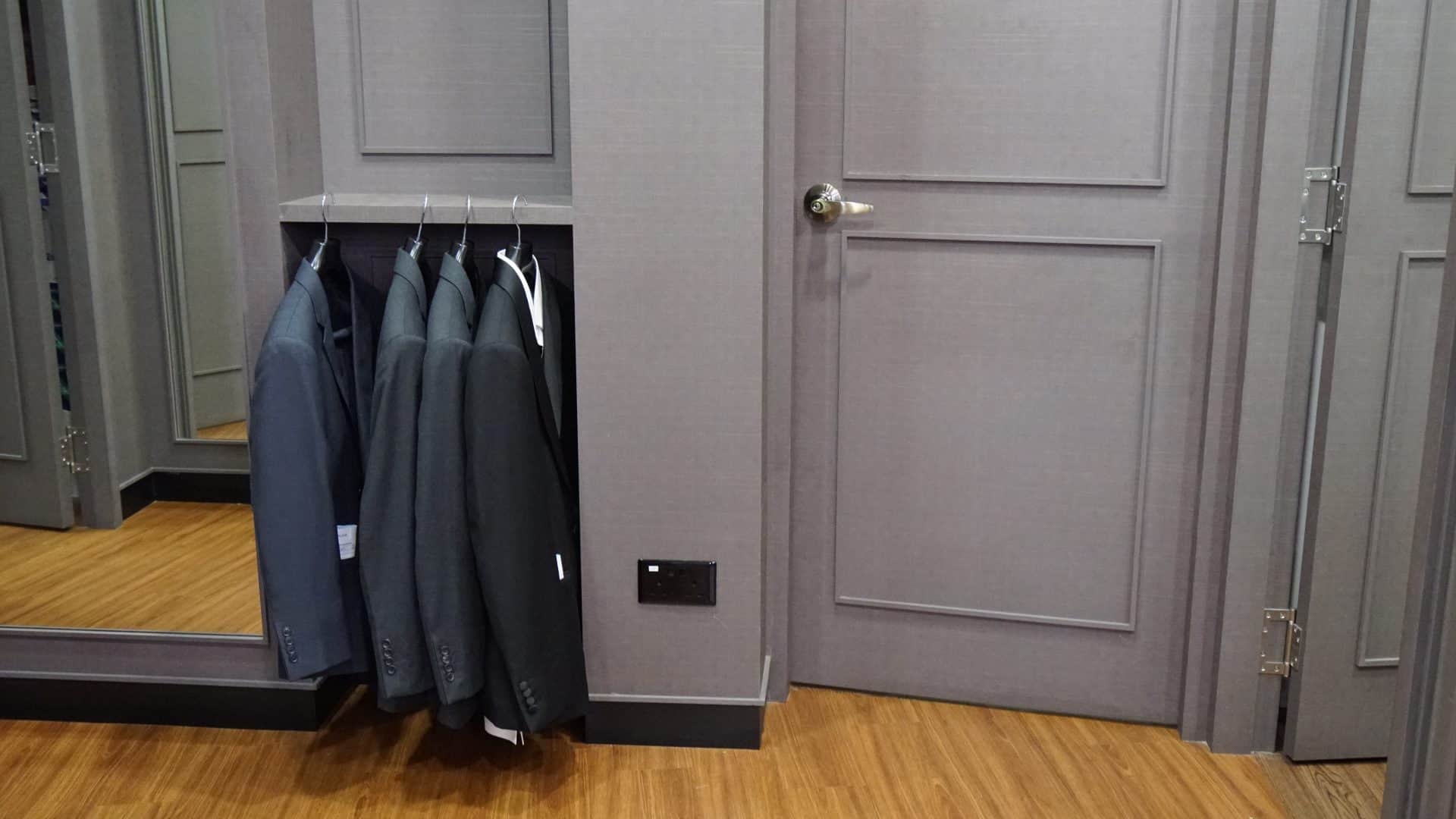 Cara also identifies certain skills which she finds difficult to master. For example, the technicalities that come with creating a shirt fascinate but continue to challenge her.
She draws a paper pattern, then uses the rear end of a pen to trace the intricate but almost invisible threading on the CYC shirt she's wearing. She says it's often overlooked but crucial when it comes to perfectionistic Shanghainese shirt making.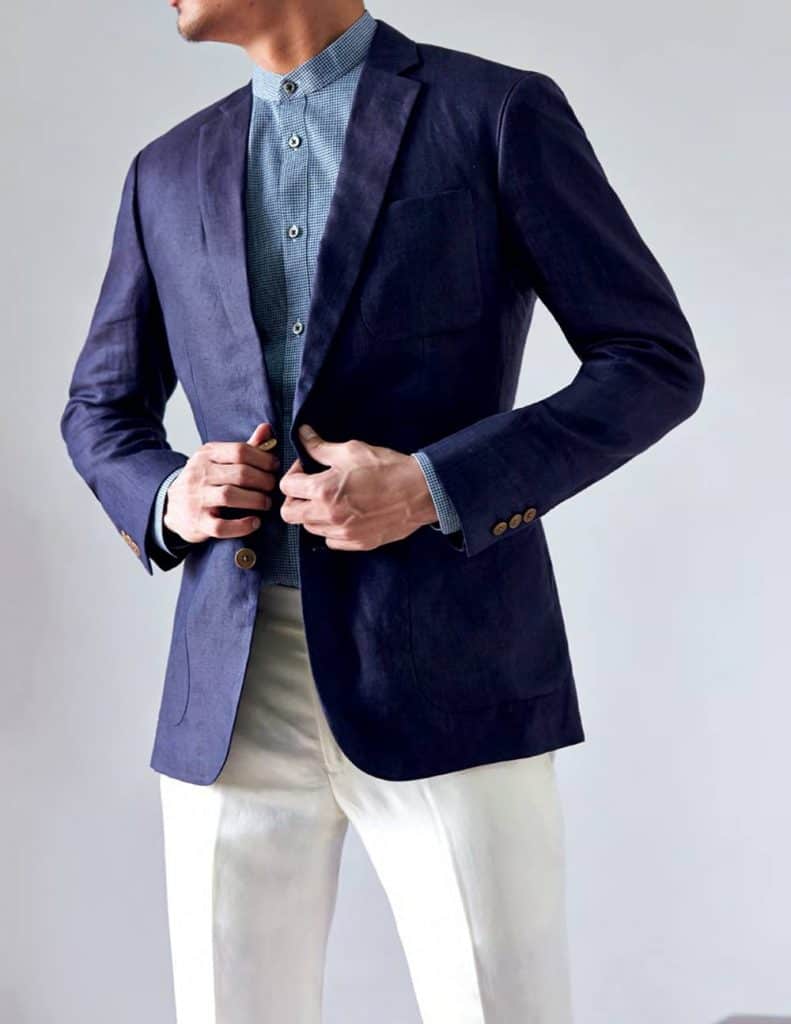 When Cara talks about the expertise of a paper patten maker's "engineer kind of mind", it's as if she has stars in her eyes.
To her, having a paper pattern maker's mind is equivalent to the millennial understanding of navigating "different layers in Photoshop".
The chief difference is that the skill is directly applied to CYC's high quality cloths. (Their bestselling ones are Albini and Thomas Mason, both of which are Italian imported Egyptian cotton used by big brands such as Prada and Hugo Boss.)

Family Vs. Business – Which Comes First?
As CYC's marketing strategist, Cara first had to deal with the unique, familial aspect of her role when she went on a recent business trip to New York to attend the National Retail Federation's (NRF) BIG Show.
Upon touching down, she was shocked to receive news that her maternal grandmother had passed away.
"I had the option to take the 24-hour flight back to attend the funeral, or get the most that I could out of the conference and then come back and support my family in the way they needed."
She believes that when things are handled in a mature and understanding manner, the complex aspects of family and business can work hand-in-hand to produce even stronger leadership than before.
"My aunt was understanding enough to let me make the call without pressure to stay on, so I appreciated that."