Mandy Kew, 26, is one of the up-and-coming local freelance illustrators who has gained an impressive following of 13.9k (at press time) on Instagram thanks to her detailed (cue: yummy-looking) drawings.
But if you've seen her in person, it'd have been her unique Japanese-esque choice of dressing that would catch your eye.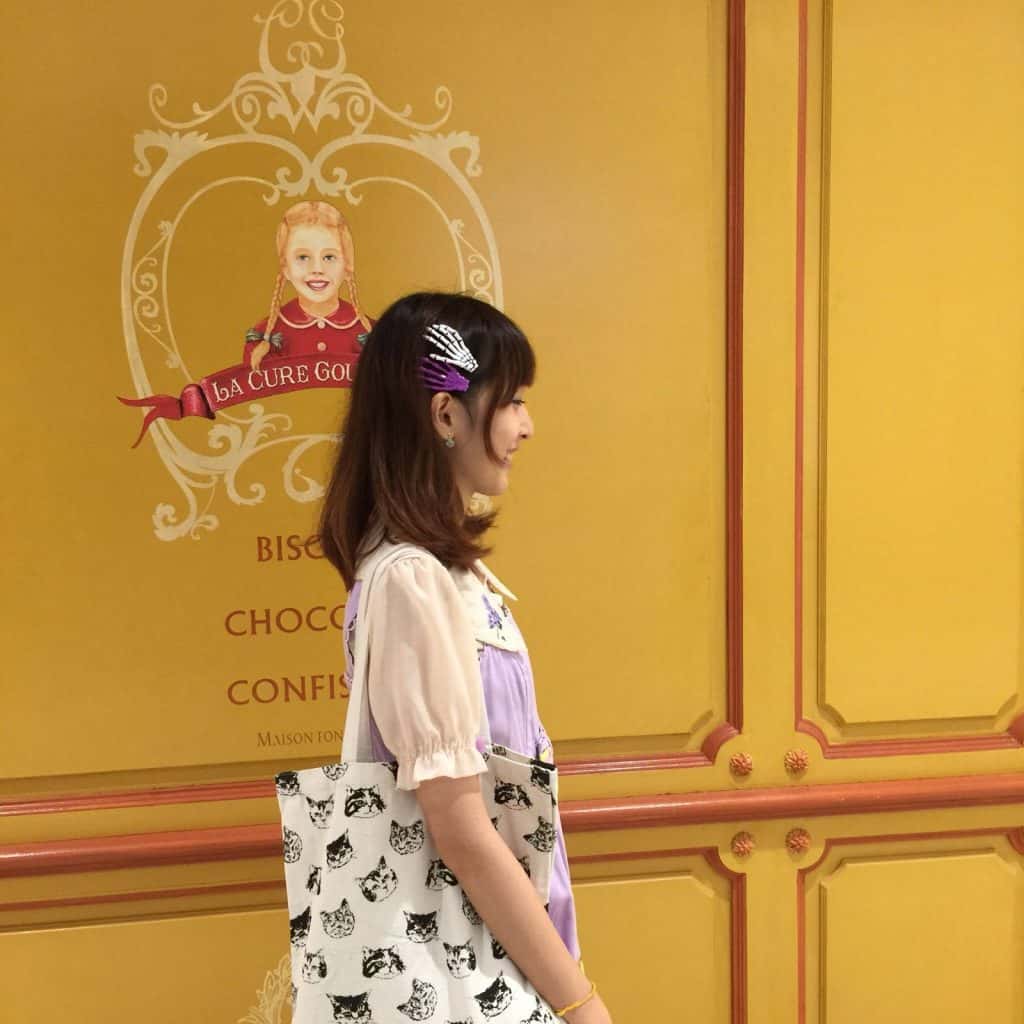 An introvert by nature, Mandy expresses her love for food — by drawing them. According to the multi-hyphenate artist, drawing it is comparable to consuming it.
"I'm quite a health-conscious person so if I'm craving for something sinful, drawing it is a healthier alternative (it could satisfy my taste buds at the same time!)"
Fueled by passion, Mandy has also ventured into entrepreneurship by selling her handmade goods, ranging from wood rubber stamps to canvas totes. She has also held workshops.
Art As A Tool To Connect With Others
While Mandy has drawings of various sizes, she shares that she's most comfortable with drawings smaller than 6 cm. "I usually spend more time on smaller-sized drawings as there are more details to work on."
On the other hand, she places more emphasis on the composition and colours used for larger-sized pieces.
Mandy tells me that one of her favourite thing about her job is being able to connect with strangers through her works.
"(It's nice to hear that they could relate) to drawings that I've drawn and share their stories, too."
She has many things that she's grateful for. Contrary to common perception, she says that "being a freelance illustrator is not a solitary journey. In fact, it has connected me to many people from different walks of life — be it love or friendship."
It's clear why Mandy feels this way – she met her boyfriend while she was on the job.
"I met my boyfriend during one of the major markets last year. He bought my merchandise and became a huge fan."
Through her illustrating journey, she has also made many friends who share the same passion for art and foodthrough markets, and would hang out together.
"I feel deeply blessed to realise how much illustration has coloured my life despite the uncertainty this career holds."
Even so, Mandy doesn't have any regrets.
"If I have not taken the risk to be an illustrator, I would not have been able to experience all these ups and downs that is unlike anything you can find in conventional jobs."
The Instagram Community As A Great Support
The idea of illustrating started when Mandy asked her Instagram followers if they'd like to exchange postcards (aka post-crossing), which can be done by commenting their email on the photo.
"I drew a few food drawings for my pen-pals, which (turned out) to be well-received by them — and on Instagram."
She adds that she found satisfaction from the illustrating process and thought, "it'd be cool to share local foods which I like (in the form of) illustrations. They are unique and not easily copied!"
The Instagram community means a lot to her – not only have they supported her by purchasing her merchandise, they also make her feel that she's not alone in this job.
Teaching Art Through Workshops
If you've always wanted to go for art lessons, this might be it.
In 2017, Mandy held five workshops (four watercolour and one rubber stamp carving classes). Her students consisted mainly of young adults (24 to 30-year-olds), ranging from graphic designers to retail professionals.
When I ask about her favourite part of these workshops, she tells me excitedly:
"Seeing students smile and try their very best to paint during the workshops! It's nice to see that they are enjoying something that I love doing."
She recalls how during a market last year, one of the organising members who happens to be a fan of her works, was surprised to find her there. She promoted her merchandise to the event-goers even though it was their first time meeting each other.
"Her actions made me feel really touched that my art goes beyond just aesthetics; it builds relationships, too."
Overcoming Challenges
Despite the flexibility of time and more plusses that freelancers have, it's not always all easy and fun.
Mandy shared that having a stable income is a challenge due to the small market here. And since her illustrations are mainly on food, there's only a specific pool of clients that she could target.
I decide to ask Mandy what she would have done if she wasn't a freelance illustrator. She ponders for a bit then replies, "I'll probably be doing a 9-6pm admin job or working at a cafe!"
Finally, I ask her if there's any advice she can share to budding artists in Singapore.
"Get yourself out there while you're young with no (or less) responsibilities. Stay humble and just keep trying."
Look out for her exhibition and workshop (tentatively in May 2018) at the cosy and charming Japanese bakery Flor Patisserie at Duxton Hill. Original drawings and merchandise would be available for purchase!