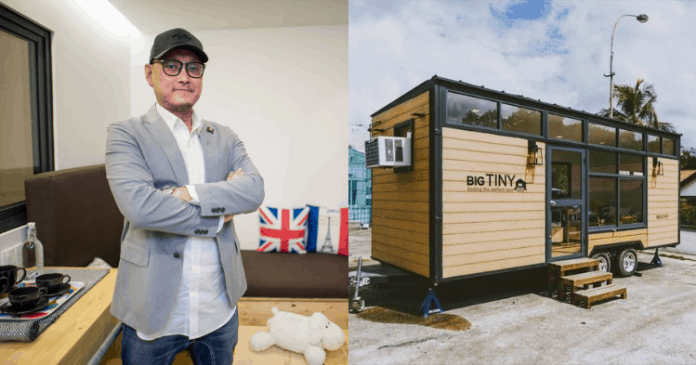 Fancy respite from the hustle and bustle of the chaotic city? Dream big with Big Tiny House, a company which rents and sells eco-friendly houses.
Satiate the wanderlust in you with their beautiful accommodations, whether you are considering purchasing one locally or investing in one overseas.
Mr Jeff Yeo, the cofounder of Big Tiny, shares more about his interesting business and vision.
What Is Big Tiny?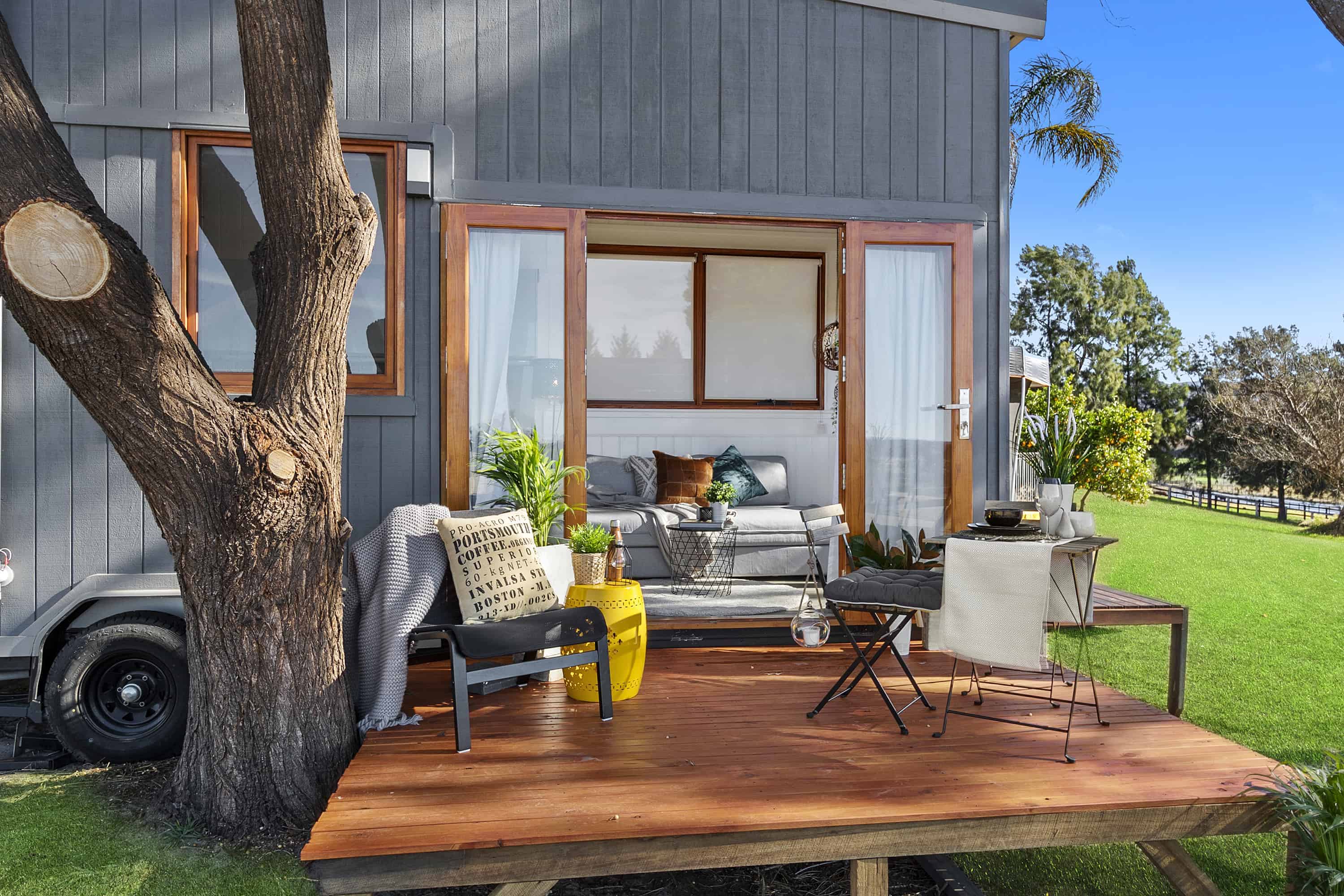 Big Tiny is the first business in Singapore to integrate the concept of "tiny houses" with eco-tourism.
The concept of "tiny houses" has long been established as a significant part of modern sustainability efforts, where resource consumption is reduced because of their smaller living spaces, but without comprising on the quality of life.
Big Tiny then takes this movement one step further by placing these aesthetically pleasing and environmentally friendly homes on wheels in quaint, rural spaces.
Their noble vision is to "amplify the benefits of the "tiny house" movement by pairing the advantages of a thoughtfully efficient abode with the recharging potential of an intimate connection with Mother Nature".
The Inspiration Behind Big Tiny
For the founders, Big Tiny was borne out of compassion for rural farmers and to enable city dwellers to disconnect from the hustle and bustle of city life by tuning into nature.
Mr Yeo acknowledges that in our daily lives, we are more often than not tethered to electronic products (like our smartphones and laptops) almost 24/7. This not only takes a toll on our health but on our social lives as well.
"When we are able to reconnect with nature, the greenery that surrounds us makes us feel relaxed and takes the daily stress away. It also makes you appreciate the things and people around you more," he explains.
Bringing The Business Into Fruition
Of course, it is always easier to have a vision than actually see it come to fruition.
"The challenge I faced was that the business model doesn't always come fully formed at the beginning. Iterations and fine-tuning have to take place as the business constantly evolves. The only way to overcome it is to continue to have the determination and adaptability to make our business relevant to times and disruptive [to the mainstream trend] whenever possible," Mr Yeo said.
Despite the challenges, he still finds many reasons to persist in his entrepreneurship.
"The most rewarding thing about my job is that I get to connect and be close friends with a lot of other like-minded people, who believe in taking steps, be it personally or through their businesses, to protect the environment and spread the message to others, to be more eco-conscious."
The Features Of A Tiny House
These tiny houses generally have similar features: large windows and doors to allow natural light to stream in and 'open' up the perceived space of its interior, while also allowing guests to fully immerse themselves in the scenery.
The solar panels on the roof power up all the electrical appliances in the tiny house, which include a fully equipped kitchen for light cooking, an air conditioner/heater (depending on the season), and a toilet with hot shower facilities.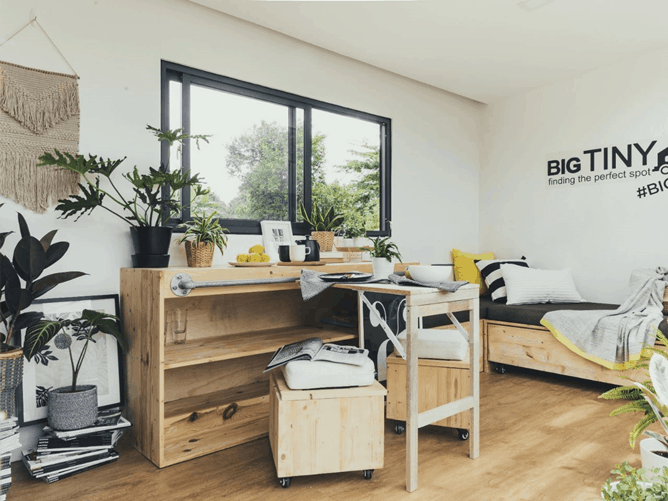 What exactly are its eco-friendly features?
Besides being outfitted with solar panels which harness energy from the sun to power up the electrical appliances, they make use of composting toilets, where human wastes are collected and treated with enzymes and subsequently used as fertilisers for crops.
For places with high rainfall, they have installed a rainwater collection and filtration system, after which the water can be used for showering or washing of dishes.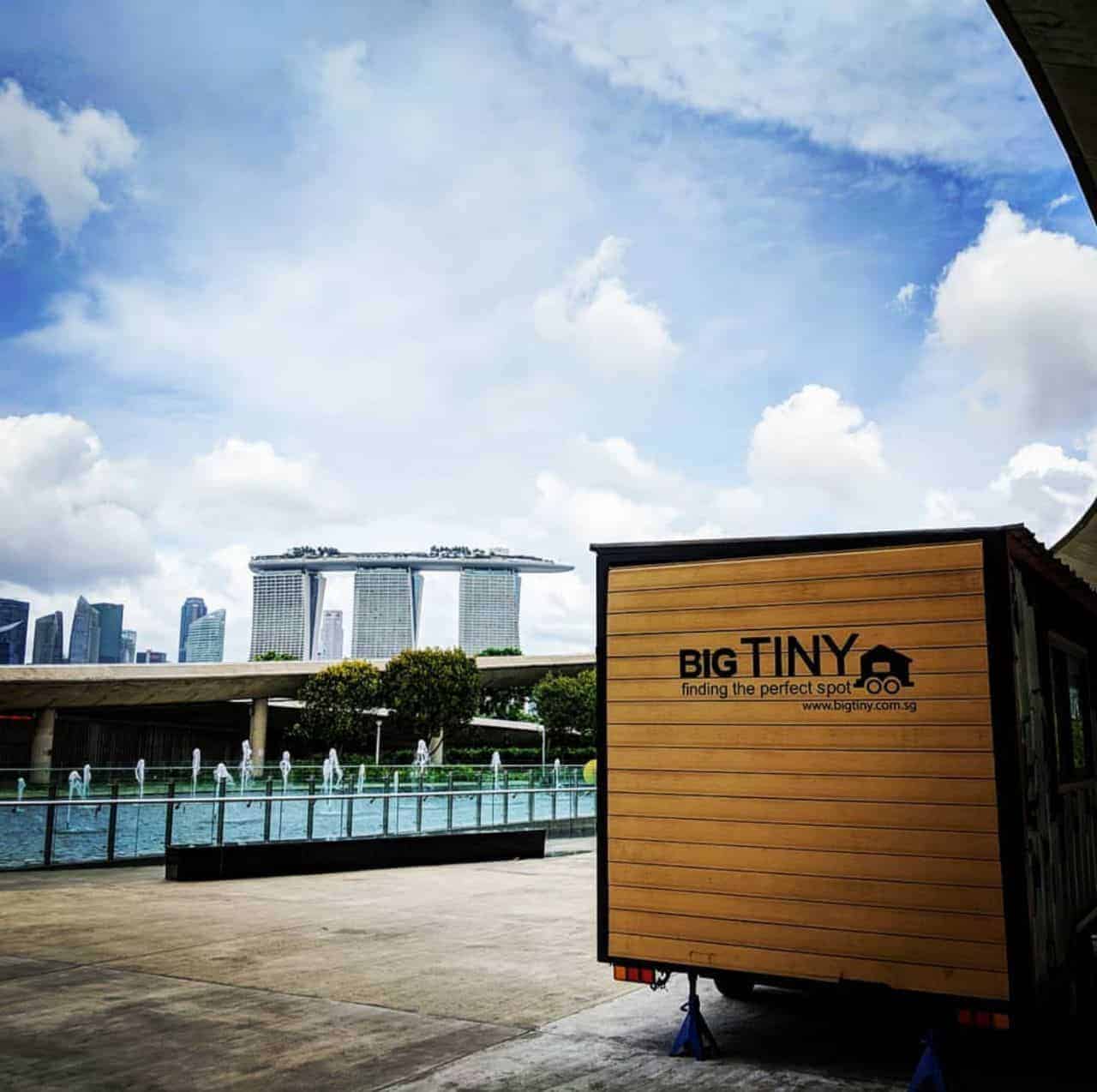 In Singapore, the best places to have tiny houses are on beaches, farms or in nature reserves. However, even those located at busier city areas prove to be a fresh and welcome addition to the skyscraper-lined cityscape!
The Future For Big Tiny
When asked about any exciting new plans in the future, Mr Yeo says: "We are planning to develop our very own eco-resort utilising our patented pre-fabricated panels which take no more than 3 hours to assemble. In addition to that, we are embarking on the distribution of our panels to hoteliers and resort owners in Australia and Malaysia."
Perhaps the most exciting piece of news is that customers are able to customise their own tiny house.
For more details on their tiny houses, visit Big Tiny's website here.