Not only good for the 'gram, the i Light Marina Bay showcases a myriad of art installations which in-cooperate energy-saving and environmentally friendly resources.
It serves as a gentle reminder to the public to adopt sustainable habits in our daily lives through interactive and exciting platforms.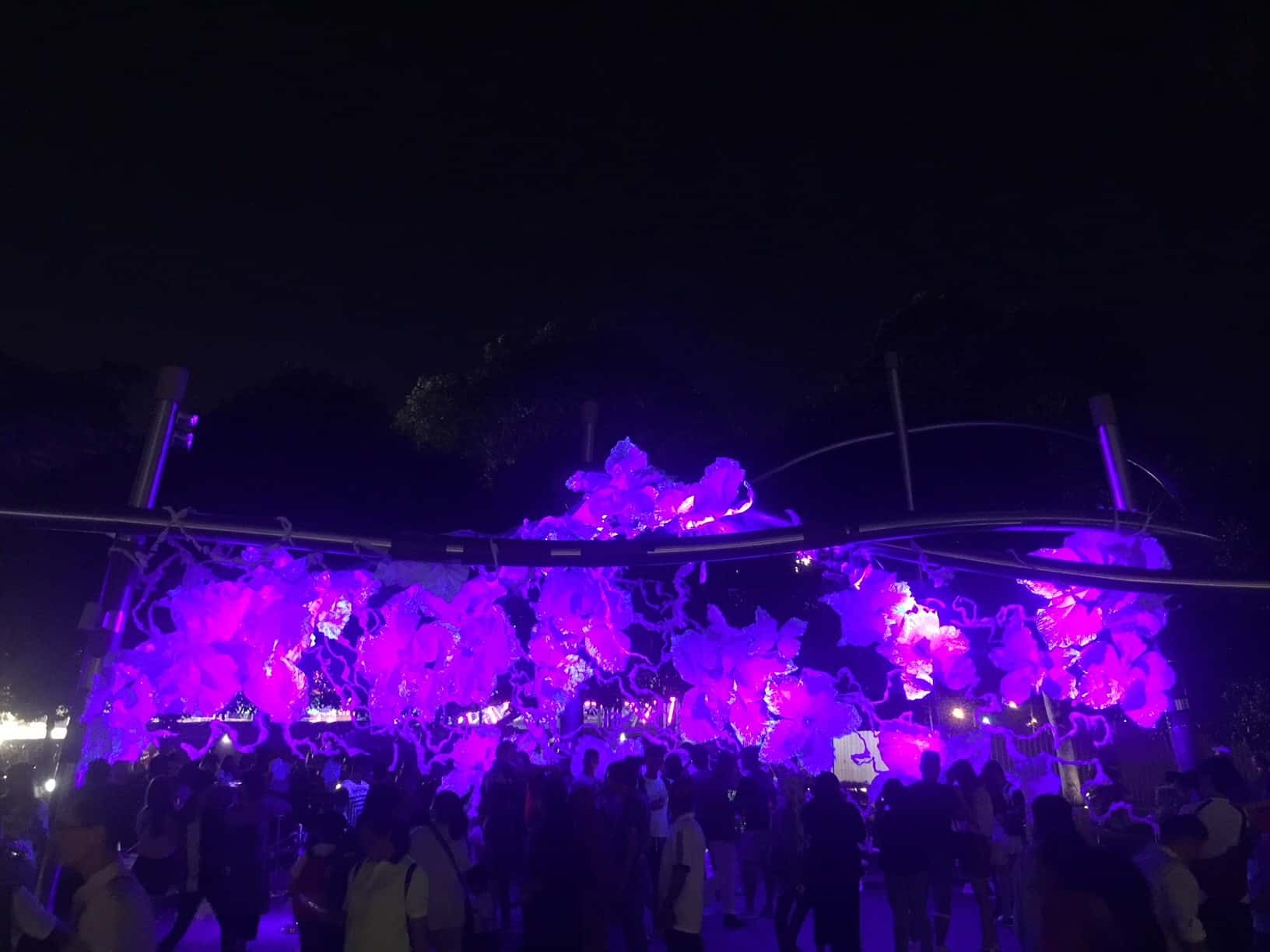 Incepted in 2010, the annual i Light Marina Bay has consistently delivered a buffet of exhibitions, fringe activities, stalls run by local entrepreneurs and food kiosks for all to enjoy – right in the heart of sunny Singapore.
Ranging from an inflatable playground to plenty of Instagram-worthy backdrops, this festival surely features something for all.
Stunning Art Installations
As always, the plethora of aesthetically stunning installations this year is all set to sweep you off your feet.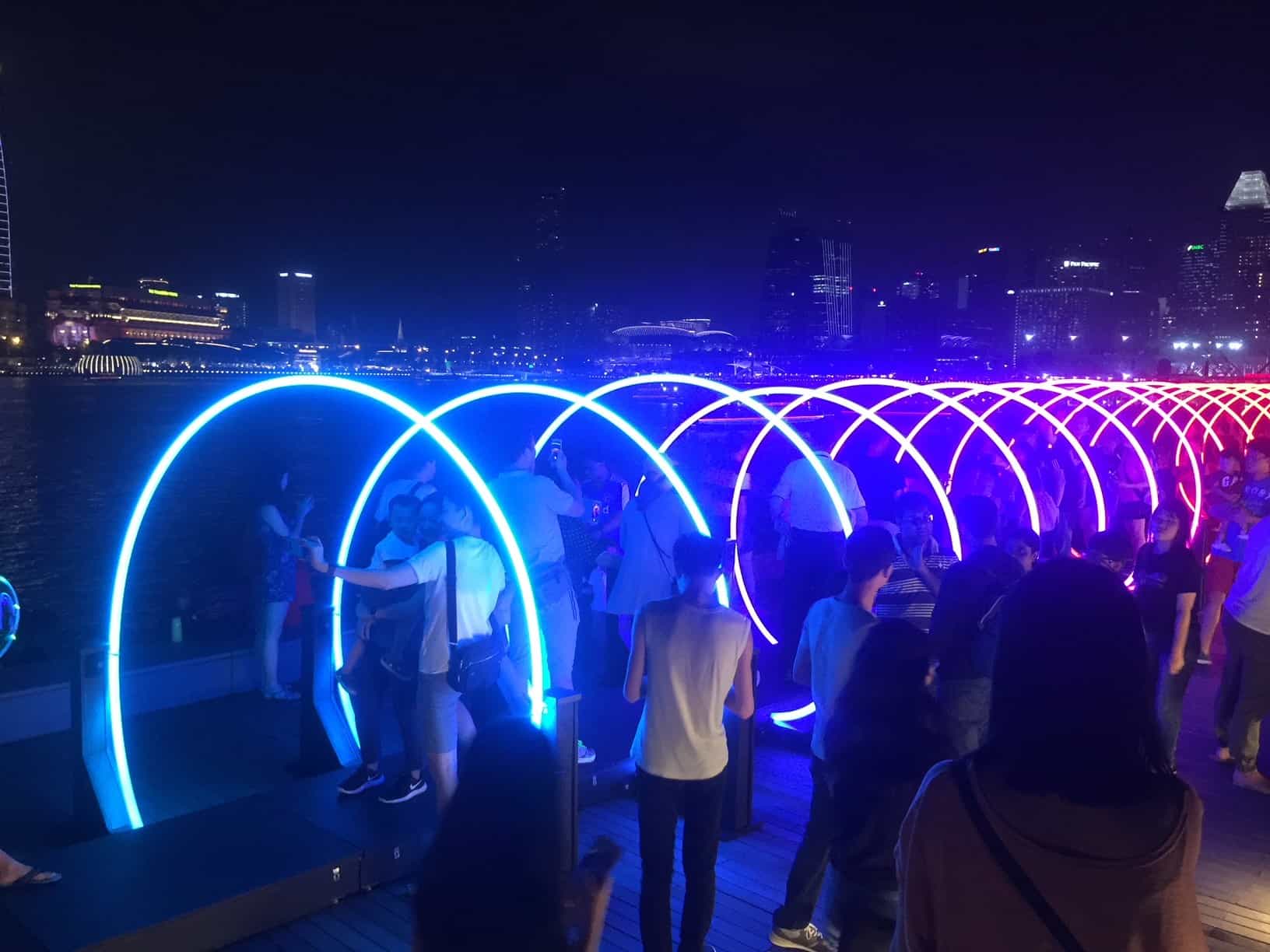 Some noteworthy installations would be Passage, Milk Bottle Cows and Dancing Grass to name a few. They boast creators from all over the world, so we can all witness the work of international artists coming to life.
Also keep a lookout for interactive setups, such as the Light Play and Mailbox!
These masterpieces allow their audience to play around with auditory and visual elements, submerging themselves in a lively celebration of green art.
Take a leisurely stroll along the perimeter of the entire area and feast your eyes on all these spectacular light shows.
A key point to bear in mind would also be the environmental goal which orientates this entire event.
In view of their upcycling efforts, many installations – such as the imposing Transistable Plastic – are also constructed using recyclables, promoting a greener culture right here in our Little Red Dot.
Fun-Filled Fringe Activities
Unleash your inner kiddo and make a beeline for the Art Zoo, a long-staying resident since the previous years' events. Whether you're 8 or 80, you'll have an amazing time since this caters to anyone from children to the young at heart.
If you're looking to immerse yourself in something more enriching, do consider signing up for their series of activities such as Yoga by Outta Hatta and Yoga Seeds.
Calm your thoughts and learn the secrets of physical or spiritual mindfulness from these gurus, and you'd be leaving the venue more cultured than a bottle of Yakult.
For those itching to get up on your feet but are tired of typical clubbing experiences, pop by for a session of the Silent Disco Asia, a three-channel DJ party which allows you to decide on your own playlist while you dance the night away.
They only have events on certain dates, and you have to book your spots here for $25 prior to the day itself since there are limited spots. Fastest fingers first!
Shopper's Paradise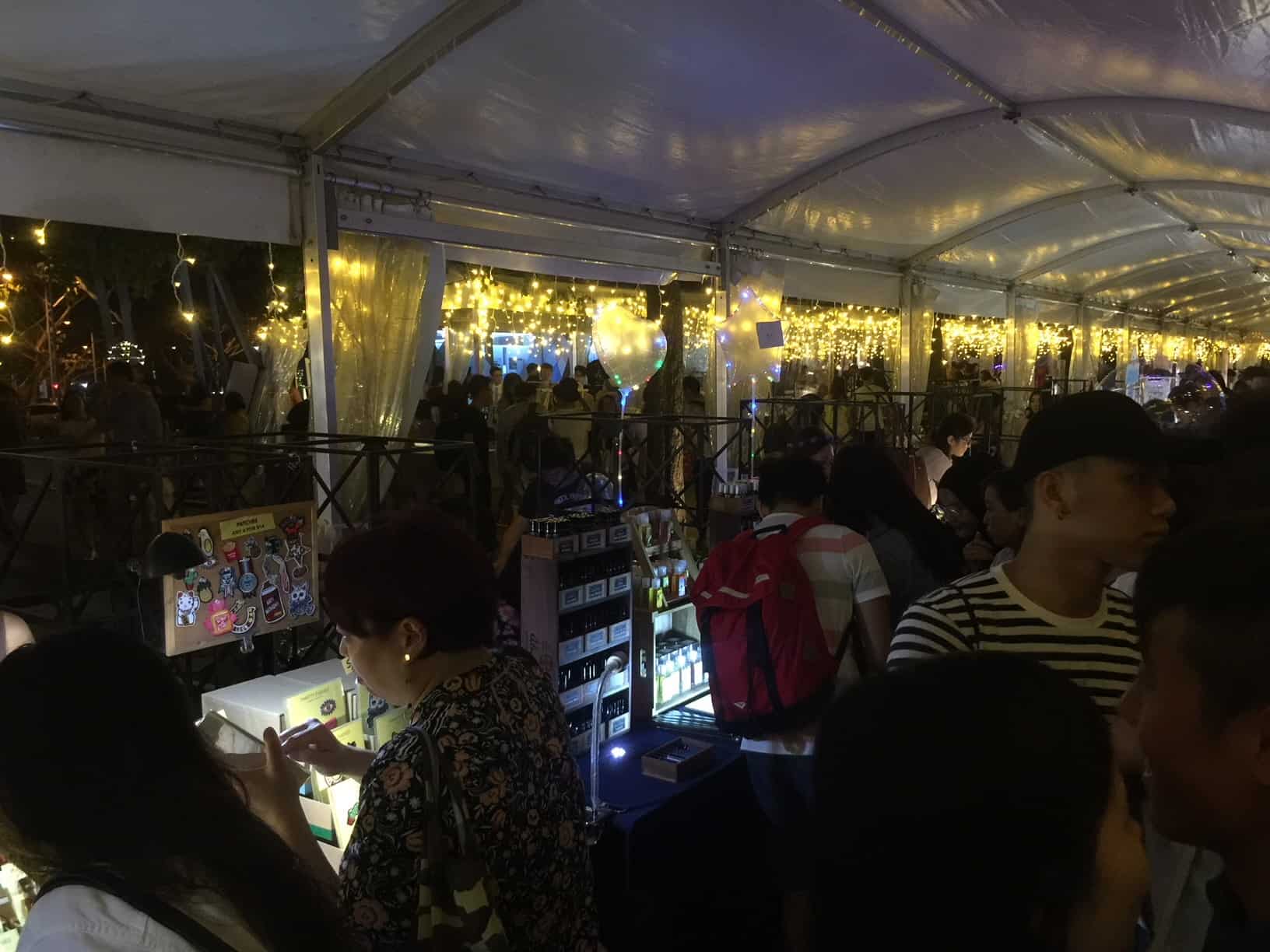 If bae happens to be a shopaholic, fret not. Guide her over to the shopping area and satiate her urges with the cascade of labels available.
Comprising anything from accessories to clothing, the collection from the line-up of stalls are bound to provide a fresh selection for all your gifting needs.
Examples of vendors include Crafted by A and Kirakira Kandy. There is a good deal of talented locals showcasing their masterpieces, so do support your fellow Singaporeans by purchasing something that catches your eye.
Satiating All Your F&B Cravings
And of course – who wouldn't be famished after all that walking? But don't worry, the site is crawling with food vendors, ever-ready to sate your angry, growling stomach.
There are many food establishments scattered around, including Co+Nut+Ink and ERWIN'S Gastrobar.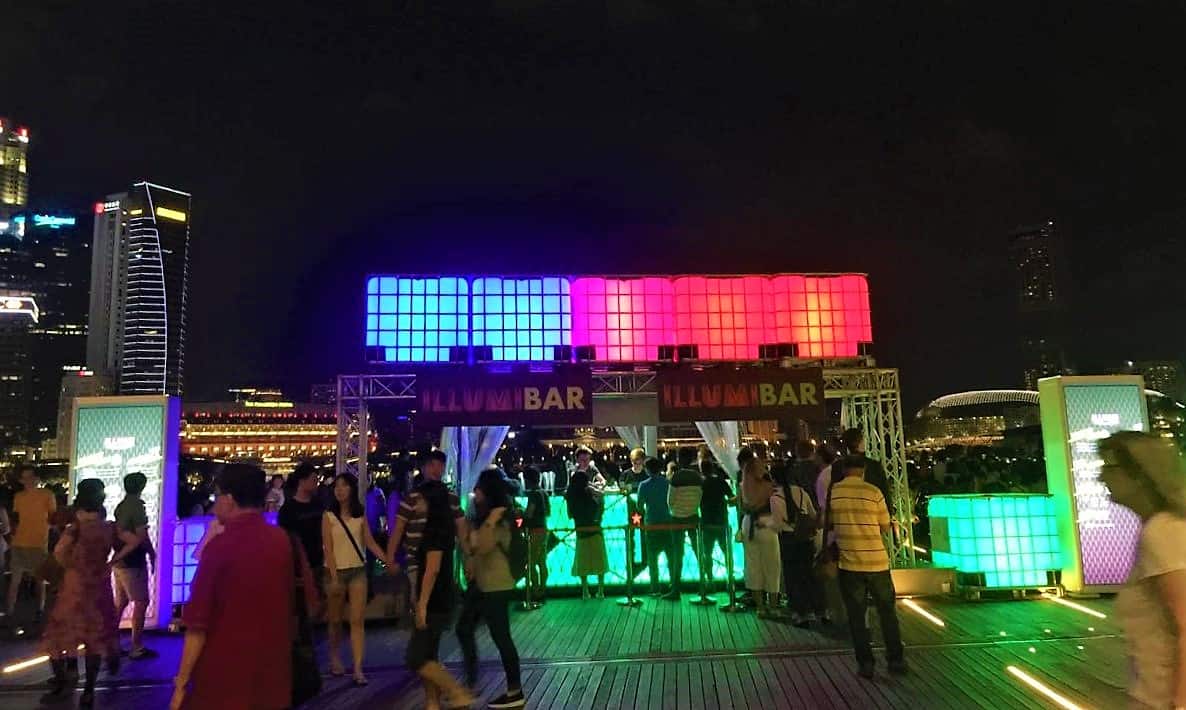 Besides that, i Light Marina Bay has also teamed up with Illumi Bar and Gastro Beats to satisfy the raging glutton in you. Grab some sinful pizza and wash everything down with a beautiful tower of beer to complete your perfect night out.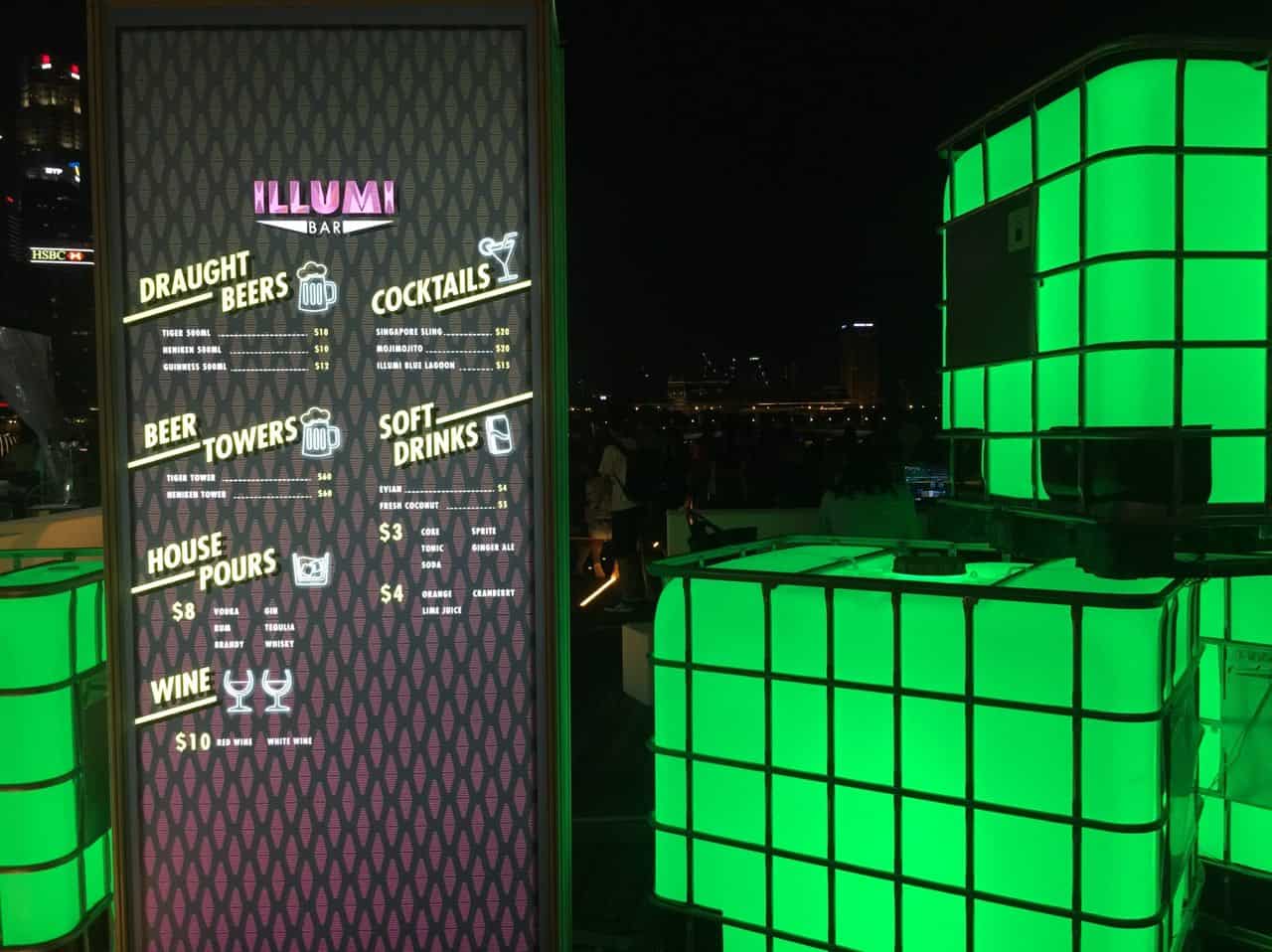 Prices are on the steep side as with any other festival, so please remember to bring enough cash along to avoid any inconvenience along the way!
Worth A Visit?
The line-up from year to year is pretty standard. The installations this year are undoubtedly gorgeous, but I must say that the vibes just aren't as amazing as I'd envisioned them to be.
It doesn't help that the overall level of engagement is rather low, and certain fringe activities only take place on certain dates. If you're intending to pay the festival a visit, read up about their programmes at their site beforehand, so you don't miss out on anything.
If you've enjoyed yourself at earlier events, you will feel the same this year as the setups and layout are more or less similar.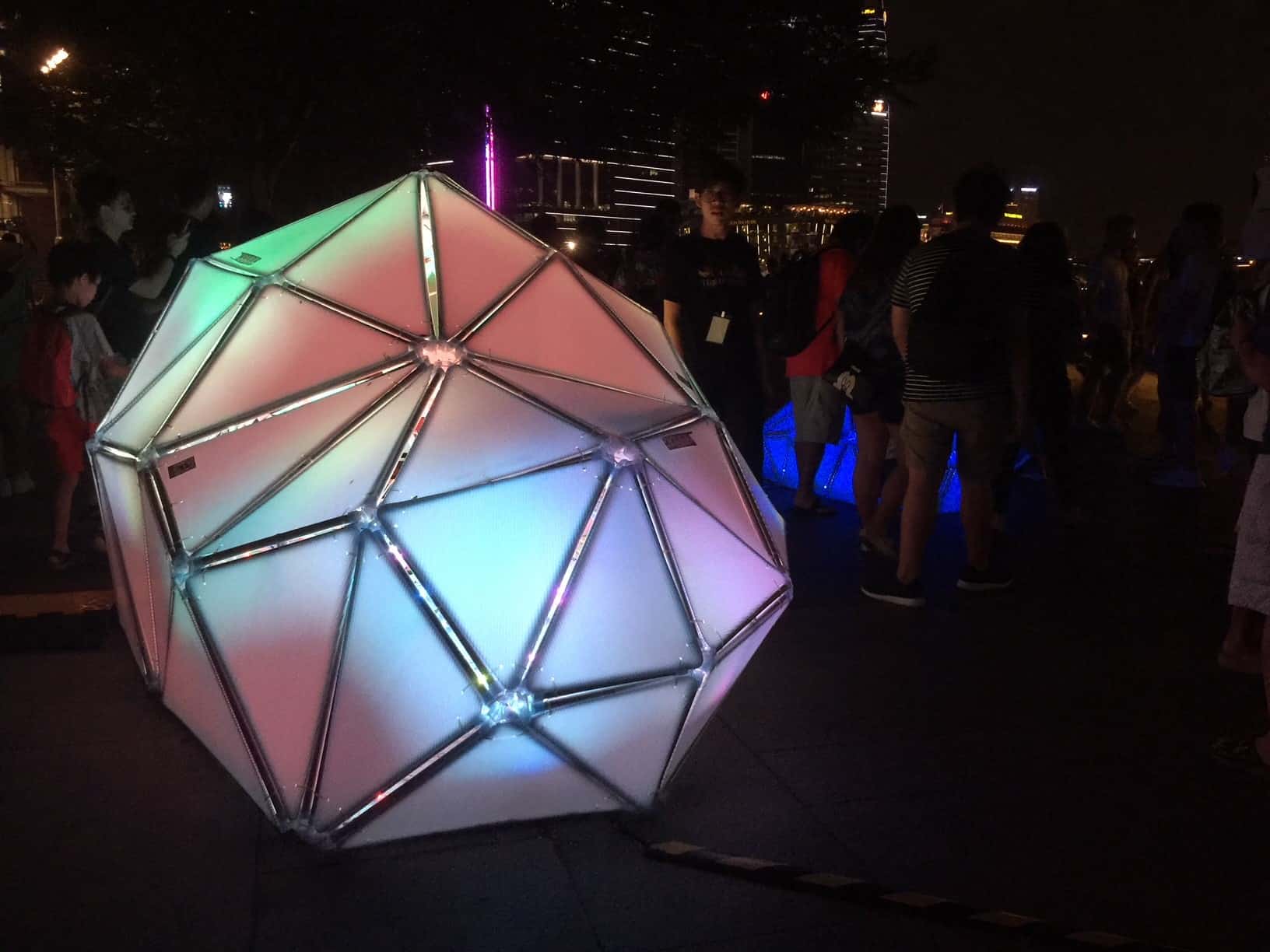 Plus, since this particular festival has a tight partnership with Earth Hour and World Water Day, it would pay to head on over to learn a bit more about sustainable living habits and to figure out how we can play our part as responsible citizens.
Covering the entire trail might be physically draining, so it'd be best to dress comfortably and wear proper footwear for your journey. Grab your significant other or your best friends and visit this annual event for the shining images and meaningful agenda that it has to offer.
7:30PM to 11:00PM daily
Fridays and Saturdays: Hours are extended up till 12AM 
9 March – 1 April 2018.
For more directions and information on where you should begin your journey, feel free to refer to the map here.