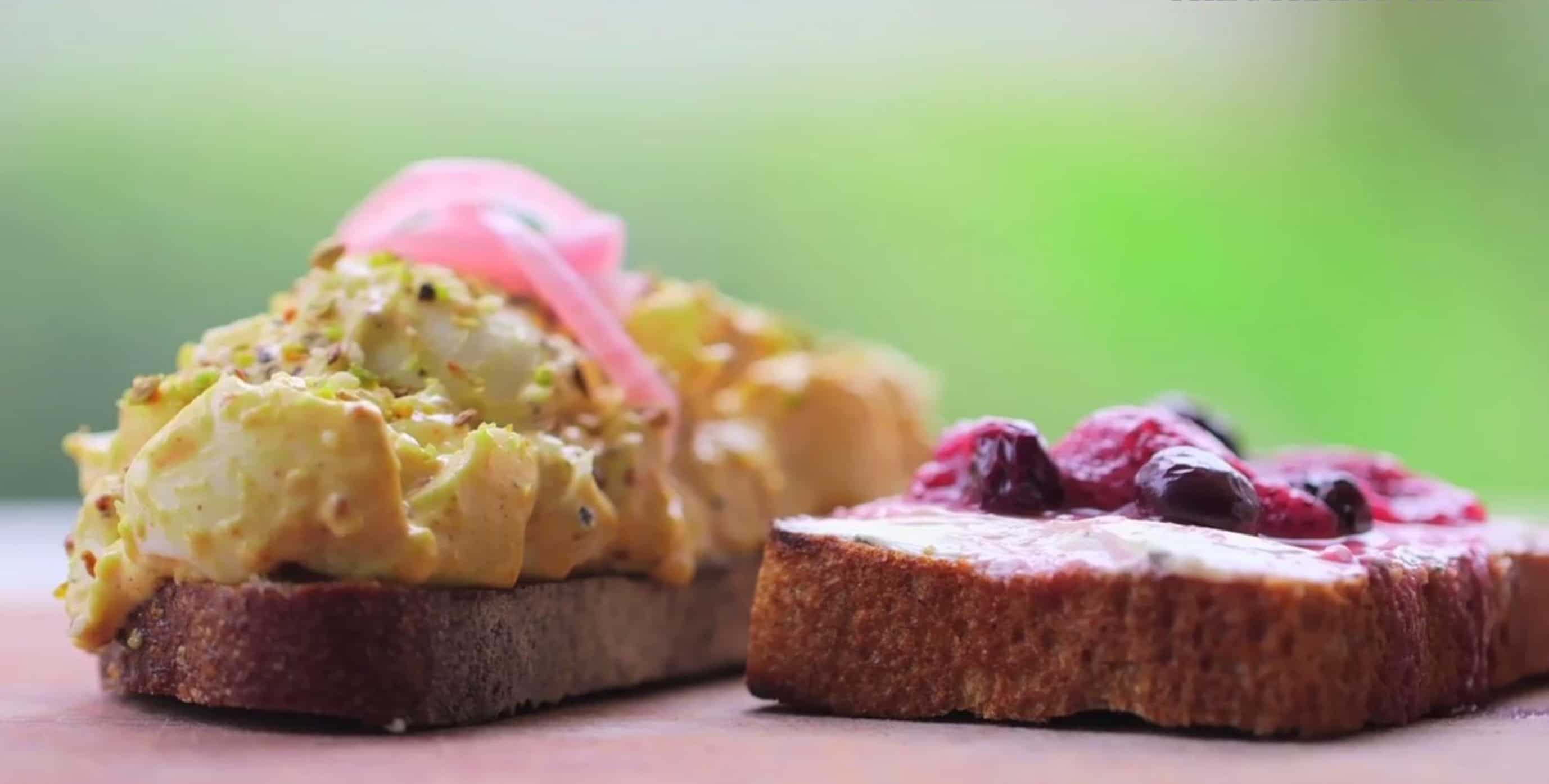 "Atas", but worth every cent!
It seems like Singaporeans are getting tired of their average slice of white bread. As our tastes grow a little more particular, we are looking beyond the mass bakeries that dominate our heartland malls and sniffing out the artisanal ones that have been proliferating in Singapore.
So, what is it that sets artisanal breads apart from the regulars? A few key characteristics include: a long fermentation time for a much more robust flavour and texture, the lack of artificial preservatives, the use of only top-quality ingredients, and last but not least, the employment of traditional baking methods.
If you can already smell the alluring aroma of freshly-baked bread just by reading the above, why not make it your reality and head down to one of our recommended artisanal bakeries? We list 5 of them below.

Baker & Cook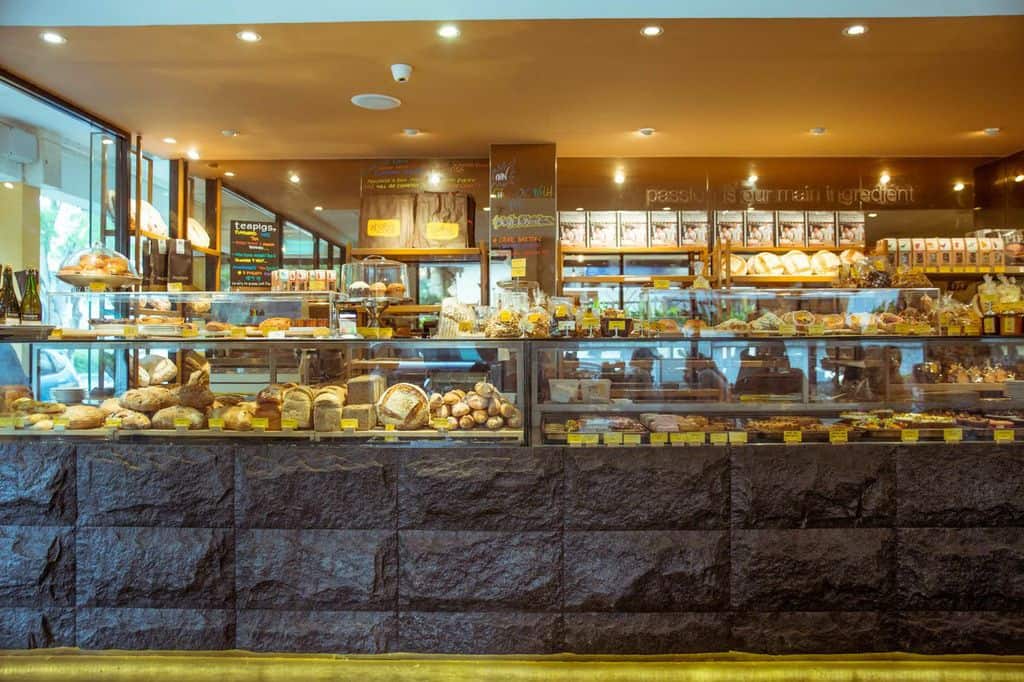 Source
Baker & Cook is the brainchild of celebrity chef Dean Brettschneider, who is regarded as one of the most respected bakers on the planet with more than 25 years of experience under his belt.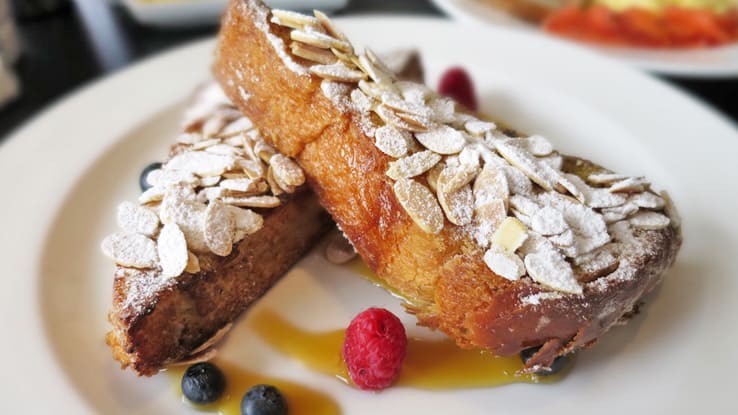 Source
Business starts as early as 7:30 a.m. every day, and you can expect a wide array of freshly-baked goodies for you to choose from. However, if indecisiveness is your weakness, many extol the authenticity of its bagels, which are dense and chewy but never too tough on the jaw.
For something to complement the bagel, you can also bring home their very own brand of jams or chutneys.

Check out their list of outlets here.

Carpenter and Cook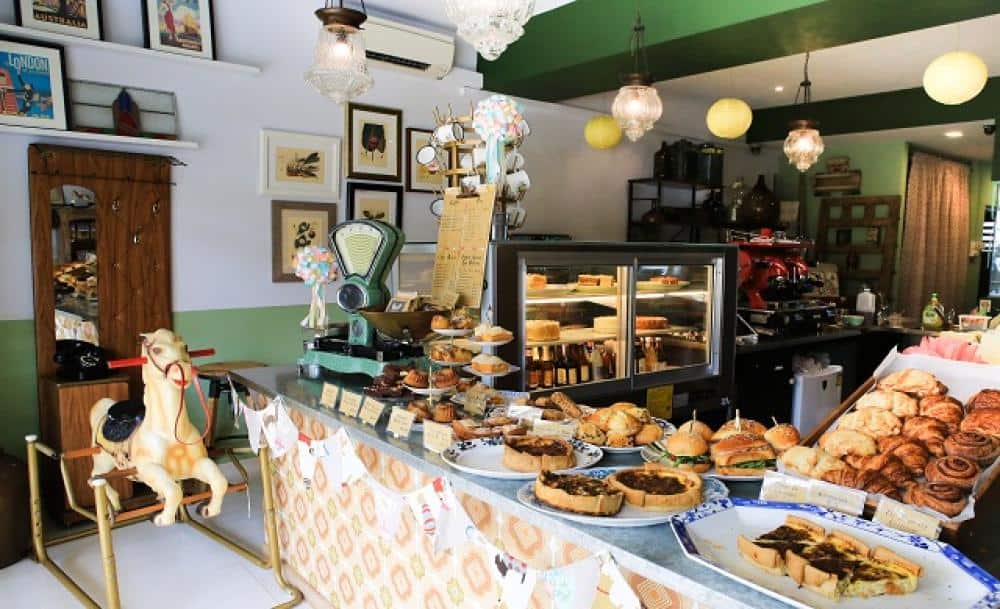 Source
When everything is baked in-house, you can expect a high level of consistency in the quality of Carpenter and Cook's breads and desserts.
Co-founded by Sheen, a graduate of the prestigious Le Cordon Bleu in London, signatures include classics such as carrot cakes, beautifully-baked passionfruit meringue tarts and moist lemon drizzle cakes—all reasonably priced but unfathomably addictive.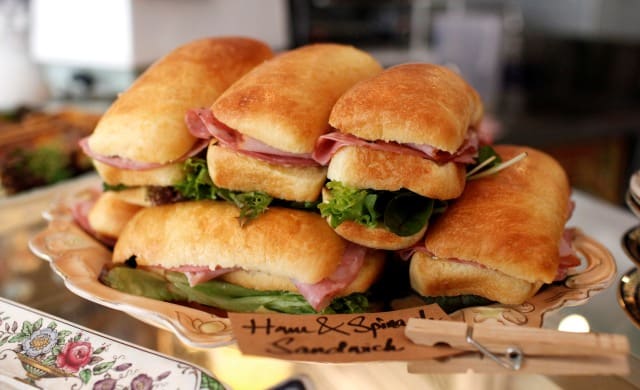 Source
If the name rings a little eccentric to you—like, what does a carpenter have to do with delicious desserts?—that's because Carpenter and Cook is also a vintage home furniture. For those who embrace ambience, you'll be savouring cakes with lovely furnishings as your backdrop.

19 Lorong Kilat, #01-06 Singapore
10 am to 10 pm

The Bakery by Woodlands Sourdough
Contrary to its name, the bakery is not located in Woodlands. However, it was set up by Woodlanders Chalith Kariyawasam and Nurhasanah Johari in 2013. On an average day, the self-taught bakers roll out about 70 loaves of sourdough bread, their best-selling being the Seeded Loaf, which contains a potpourri of sunflower, flaxseed and sesame seeds.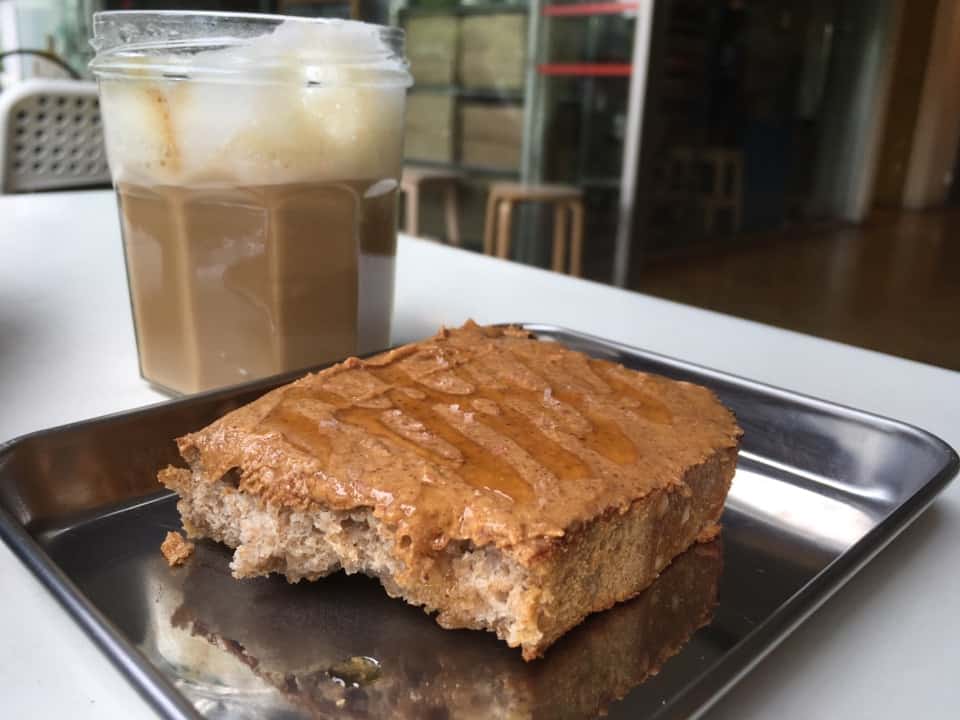 Source
On top of that, they also boast an interesting toast menu that is influenced by the couple's travels. For example, one would be able to guess that the Vegemite and Cheddar toast draws inspiration from Australia, while the sage cream and berry compote is a tasty reminiscence of their trip to San Francisco.
Mr Chalith told The Straits Times: "Offering toast gives customers ideas on how to eat the bread at home. Many try the toast first, then they buy a loaf home."

10 Jalan Serene, #01-05 Serene Centre
8.30 am to 6 pm

Nick Vina Artisan Bakery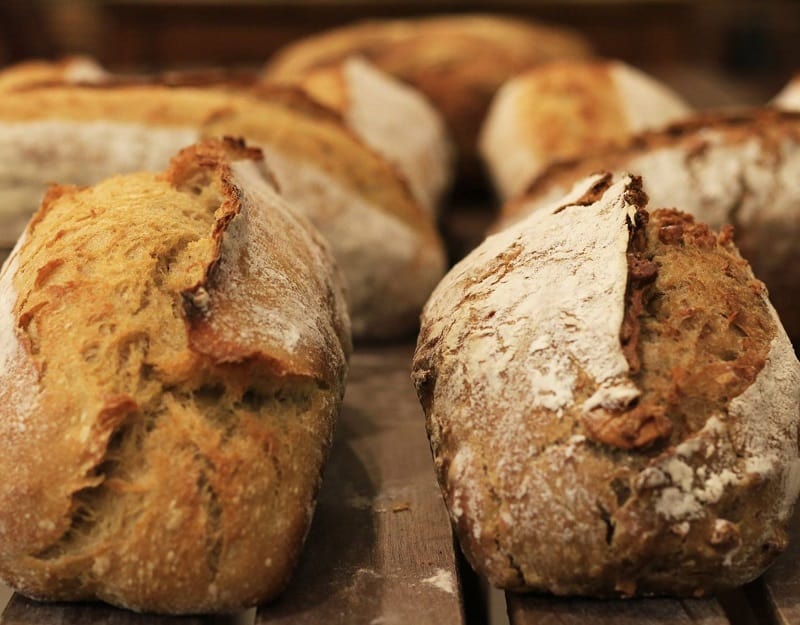 Source
Chef Nick Chau, who was trained in Germany and had worked all over Europe. He wanted to retain the traditional art of bread-making. He may not be the only one doing so, but he sure does it in a fresh, delicious and nutritious way that keeps the crowd coming back for more.
Even more so when the bakery introduces new varieties every month, experimenting with different flavours and techniques to keep the crowd on their toes. However, if you're less adventurous, we recommend Nick's signature – Granny Sticks, infused with a cheesy flavour that's both fragrant and delightful.

12 Gopeng Street, #01-54/55, Icon Village
8 am to 8 pm

Firebake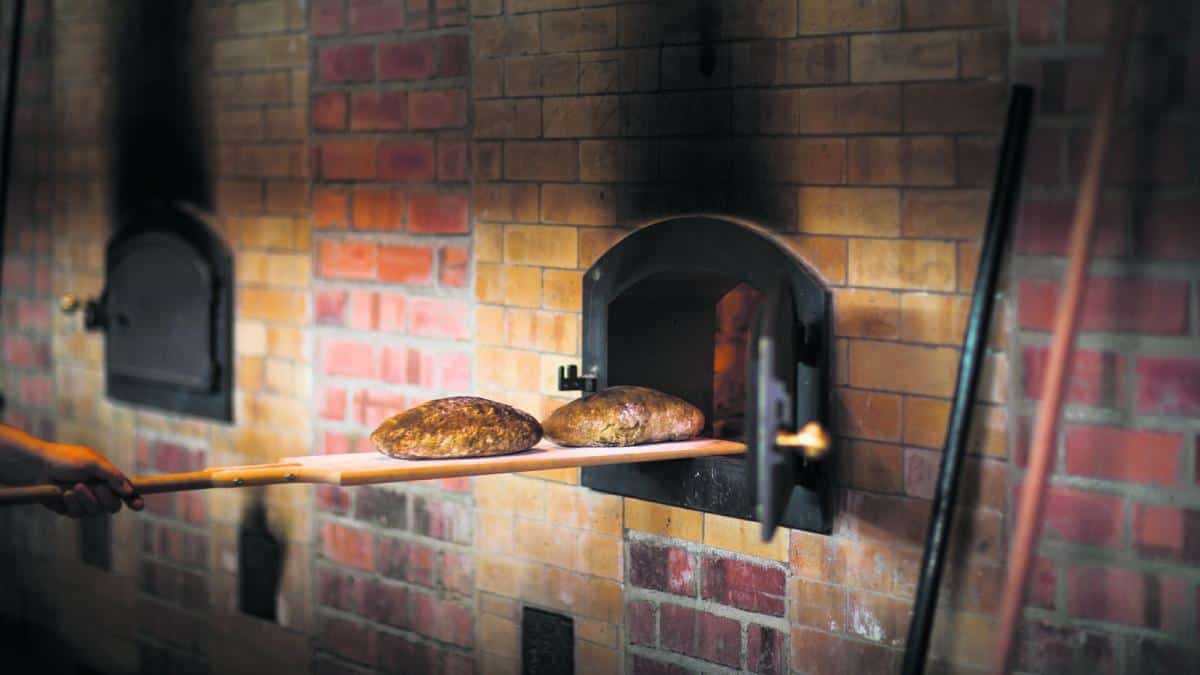 Source
Firebake is the newest kid on the artisanal bakery block, and it is easy to see where the bakery-restaurant got inspiration for its moniker from—their breads are baked fresh daily in two woodfire ovens, handmade with wild yeast and organic flour from Australia.
"Firebake is an experiential destination, where we encourage diners to appreciate brands through food," owner Konstantino Blokbergen, who once trained as a chef at a three-Michelin-star French restaurant in Switzerland, explained to The Straits Times.
So if sourdough loaves are kind of novel to you, sample them through a gateway dish on Firebake's dinner-only menu. Both the Norwegian salmon with bread crust and Norwegian blue mussels with golden ale, chorizo and white sourdough are some of their highlights.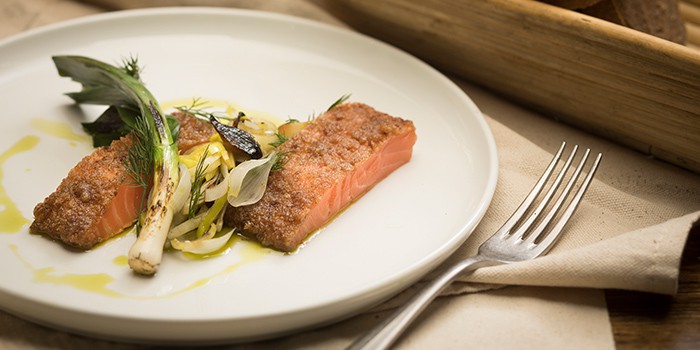 Source
And, once you are ready for something a little more experimental, how about giving their peach, vanilla, sourdough ice cream a try?

237 East Coast Road
6 am to 10 pm