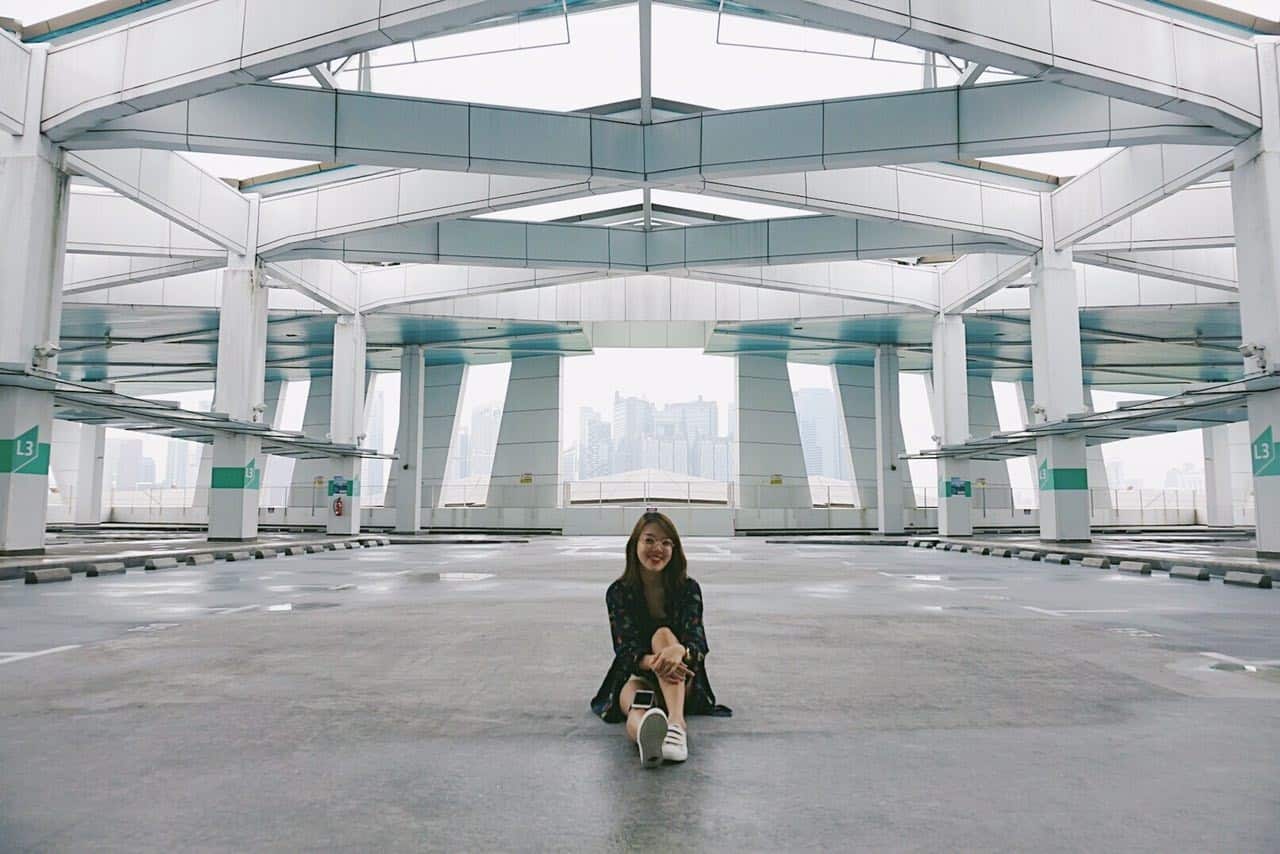 You'll be surprised that there are new adventure places awaiting you at every corner – or more accurately, at every MRT stop. You don't need a car or an expensive cab ride to get to some of the most uncommon, yet interesting places to explore that are located a stone's throw away from the MRT station. Take an MRT trip down to these 7 spots away from the places you and your friend usually frequent in the city and get ready for your Instagram feed to look amazing!
1. Marina South Pier
While it is a public landing point for boats, there are perfect places near the pier for a quiet picnic with your other half in the evening if you walk further in along the sheltered walkway of tranquility towards the Marina Bay Cruise Centre. Enjoy a lovely sunset with a beautiful scenery while you munch on sandwiches near the sea, on a stretch of cobblestones.
If you want to be adventurous, walk down the platform jutting out towards the sea and sit on the edge to get some Instaworthy shots!
Bad weather? Fret not, your picnic plans will not be ruined. Head over to the cruise centre's car park just behind and take the lift up. You'll find a huge and totally empty car park for you to have your indoor picnic or wander around, sit on the edge and get some sweet shots.
Address: 31 Marina Coastal Drive, 018988 Singapore
Opening hours: All Day
Nearest MRT: Marina South Pier MRT
2. Chinese and Japanese Gardens
This place is underrated but perfect for the nature and culture lovers to explore. Despite having lived in Singapore for 19 years, I have never gone to the iconic Chinese and Japanese Gardens until recently. The gardens are connected to each other by the Bridge of Double Beauty, a fantastic place for a mini photoshoot against the unique architecture.
Snap artistic pictures of arched bridges, stone paths, rock waterfalls, stone lanterns and Japanese-styled pagodas. If you're feeling fit, climb the seven storey Cloud Piercing Pagoda and see the gardens from above!
Address: 1 Chinese Garden Rd, Singapore 619795
Opening hours: Everyday, 5.30am-11pm
Nearest MRT: Chinese Garden MRT Station
3. Punggol: Tebing Lane
While it used to be a place of a rural past (think plantations, rustic farmhouses and lush greenery), it is a flourishing neighbourhood with increasing popularity. The time is now to discover the hidden gems deep within. Take your pick from the multitude of Obikes and cycle around Punggol while taking in the sights and sounds.
There are a few bridges where you can get your touristy shot, and a container food park with seven container eateries, each holding a message that supports different social causes, such as providing jobs for low income families, ex-offenders and single mothers.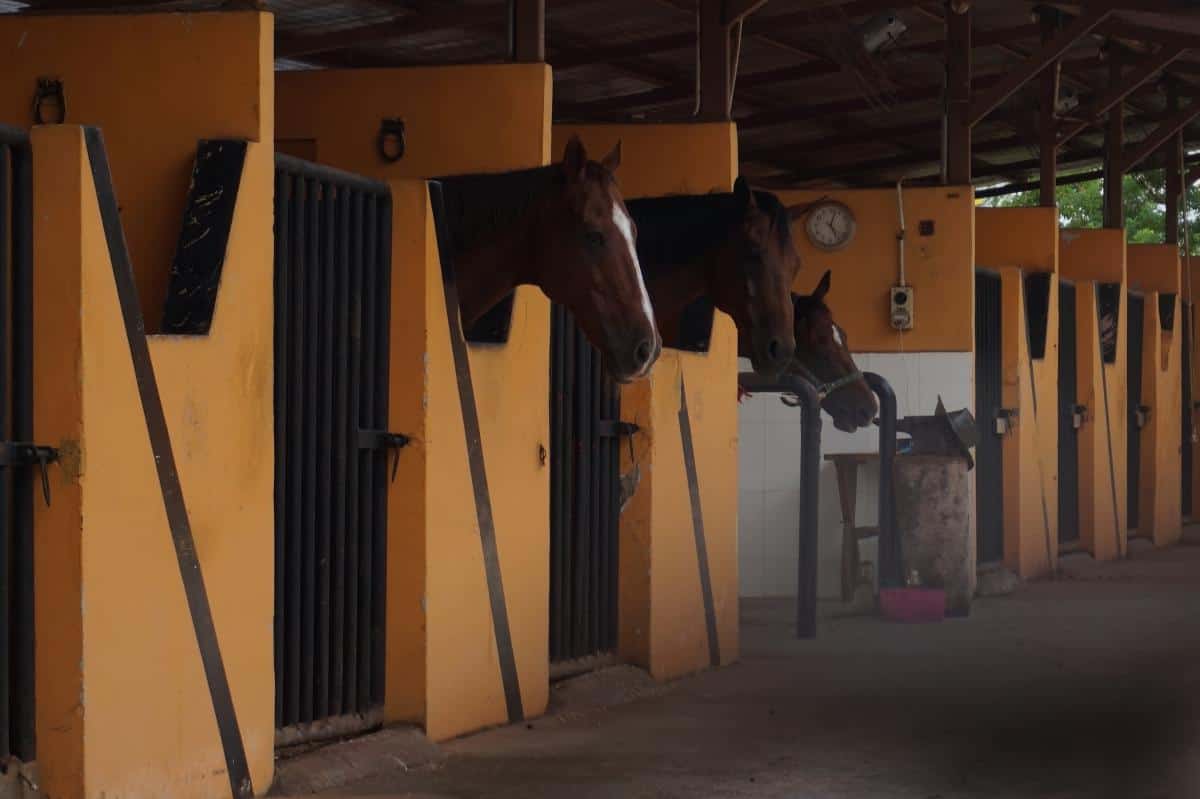 We took a bus down to the Punggol Ranch, where you could possibly try your hand at horse-riding and feed the horses or cuddly bunnies. The place's rustic brown and yellow theme with earthy vibes made me feel like I travelled back in time. There are a few serene cafes, a cute little arcade and an aesthetic swing for you to just kick back and relax.
Address:
50 Punggol East, The Seed Park, Singapore 828826
900 Punggol Road – Track 24, 829168
Opening hours: Tues-Sun, 8am-8pm, closed on Mondays
Nearest MRT: Punggol
4. Buangkok: Kampong Lorong Buangkok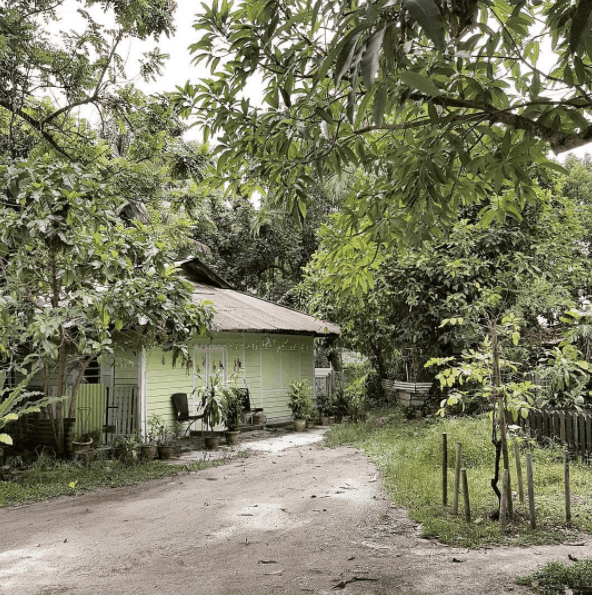 Source
With so many new changes to Singapore's architecture and landscape, it is no wonder that one would want to travel back in time and experience a simpler life. Thankfully, there is a place that can help us do so. A small village full of remnants of kampong houses still stands on our mainland – the last surviving kampong in this urbanised city. Be sure to catch a glimpse of what life was like in the 1960s: a unique, laid-back atmosphere with the occasional kid sauntering next door to find a friend to play with, chickens, cats and dogs wandering around, and dirt roads connecting colourful wooden houses; But be considerate towards the residents – do politely ask for permission before going around flashing your cameras.
Address: 7 Lor Buangkok, Singapore 547557
Opening Hours: Mon-Fri, 9am-5pm, Closed on Saturdays and Sundays.
Nearest MRT: Buangkok
5. Rochor: Burlington Square
We were nicely surprised when we stumbled into this unfrequented mall and found interesting shops here. One of the very interesting ones was this humble, tiny shop selling knick knacks that seemed to be obtained over a long period of time. There were sushi tei chopsticks, a bar of hotel soap, and a lot of old books on sale (ranging from 50 cents to 3 dollars)! We were amused to no end at the things that were on sale and how much they were selling for.
This vinyl record store seemed like it was willed out of a 1980s scene when giant vinyls of our favourite bands were common. Hear Records is one of the last few shops that specialise in vinyls and record players. There are plenty of Vinyls with old school and current hits alike waiting to be added to your collection or just for hanging up on your wall.
Record players are priced from $700 to $2000++ and vinyls are around $30! This is much more value-friendly than buying it online at about $50++. Bring a slice of the '80s home without burning too much of a hole in your wallet.
Address: Burlington Square, 175 Bencoolen Street, S(189649)
Opening Hours: Monday – Saturday 11am – 7.30pm, Closed on Sundays
Nearest MRT Station: Rochor Station
6. Little India: Tekka Centre, Kerbau Road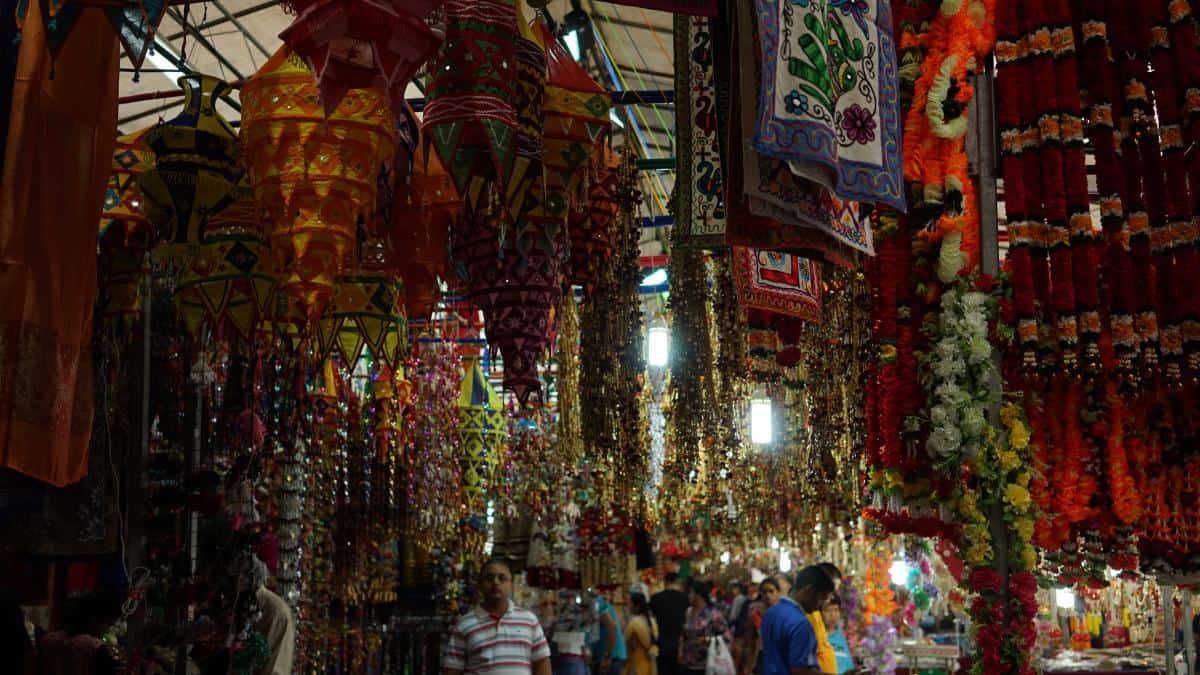 When most people think of Little India, they would think of the popular Mustafa Centre. However, there is a lesser-known but well-preserved culture spot for the foodies at Tekka Centre. It is inspiring to see Chinese vendors speak tamil, and vice versa to each other, showing Singapore's diverse and accepting racial and religious landscape. This place is full of traditional indian costumes and outfits: from dainty saris to bizarre punjabi suits.
Another place to visit here would be Kerbau Road, or the Arts Belt. The shophouses are splashed with vibrant colours, making for a loud and iconic Little India picture.
Address: 665 Buffalo Rd, S(210665) | 37 Kerbau Road, S(219168)
Nearest MRT Station: Little India Station
Opening Hours: 6:30am – 9pm daily
7. Chinatown: People's Park Complex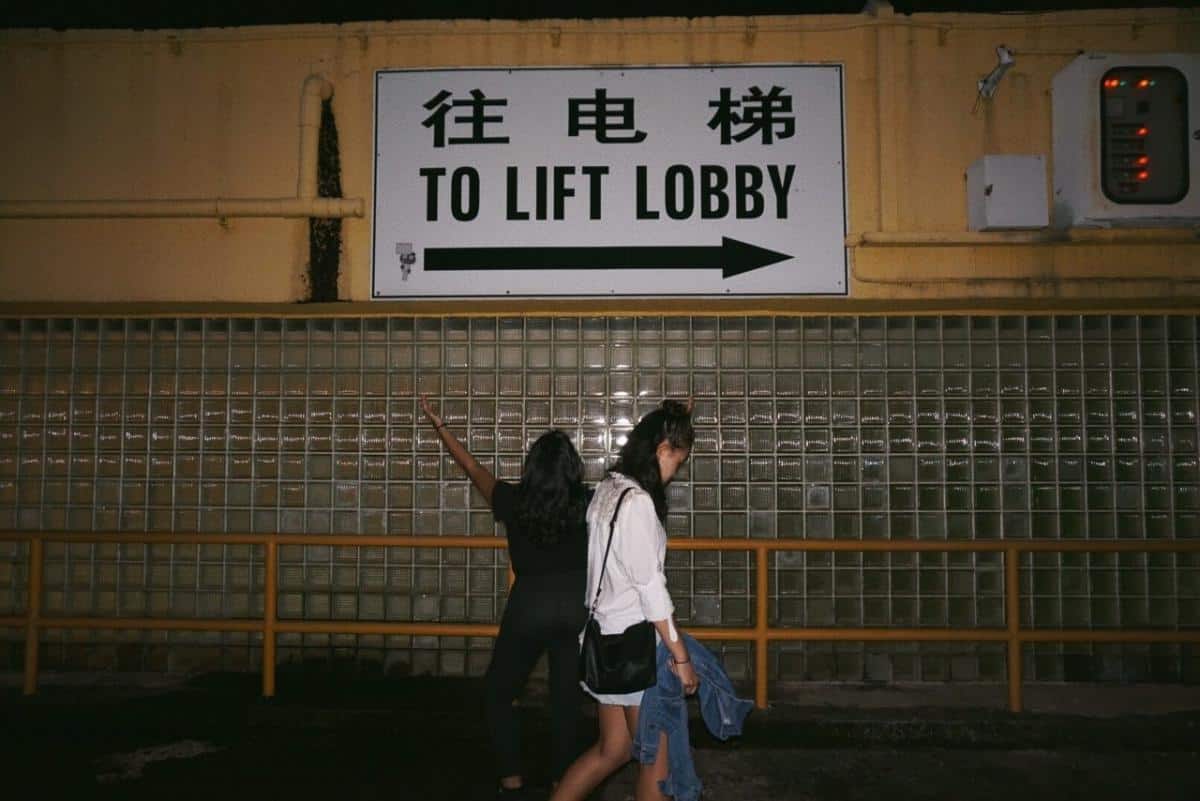 This might just seem like another cultural attraction for tourists and not for a local like yourself. You will be surprised to find interesting things in these old-school malls that are no longer common in Singapore's bustling cityscape: retro gold watches, 2G phone shops, textiles, buttons, costume jewellery, you name it. Walk down to Chinatown's Food Street and satisfy your tummy with a good variety of Chinese food!
Address: People's Park Complex, 1 Park Road, Singapore 059108.
Opening Hours: Open 9.30am-10pm daily
Nearest MRT: Chinatown