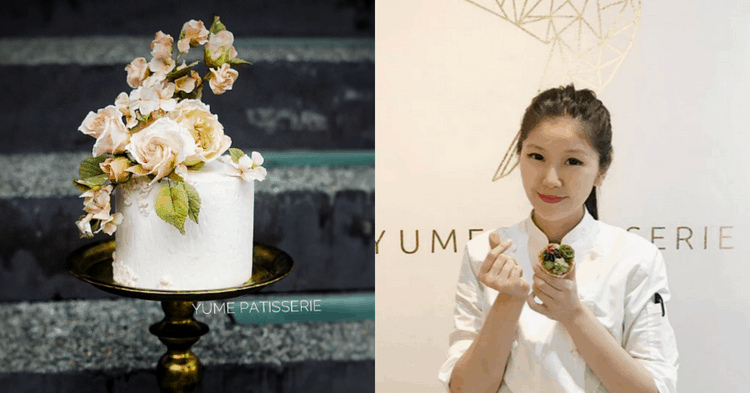 Have you ever thought about leaving it all behind and start your own business? As exciting as it seems, it sure takes a lot of courage and hard work. Today I met with 28-year-old Amber Seah who learnt this the hard way.
Baking is a passion that goes back many a year for Amber Seah. At the age of 7, when most of us barely even understood the concept of cutlery, she was already making jelly.
At 17 she was able to afford her own personal oven and kitchenette (that still work today!). She then started to bake macaroon after macaroon until even her family wouldn't eat them anymore, she tells jokingly.
Going to business school was initially not the most natural choice. She nevertheless went through it and was subsequently offered a high paying job in marketing. But a regular nine-to-five job just wouldn't cut it for Amber. What she truly longed for was independence, freedom and flexibility.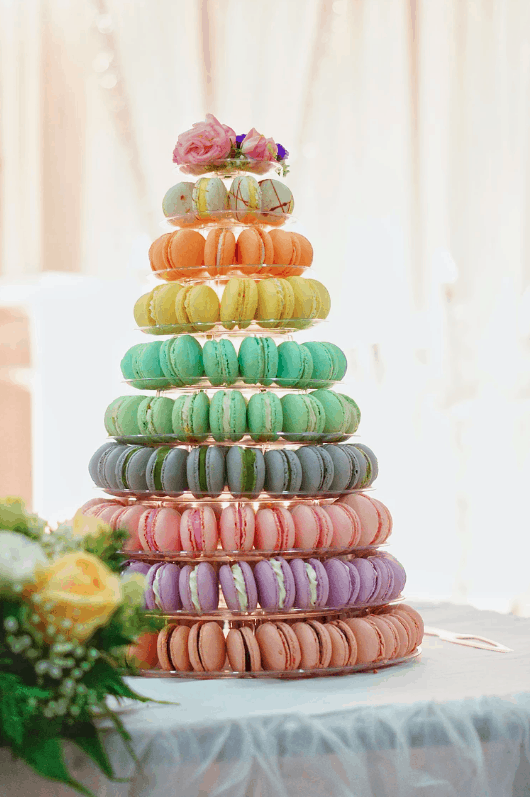 After working for more than two years in the corporate world, Amber got a wake-up call. Following the passing away of one of her closest family members, she decided that enough was enough. She was going to pursue her dream.
She quit her job and left for Tokyo where she took an intensive 3-months' course.
During that time she would be baking 8-12 hours a day, for 5-6 days a week.
Going back to Singapore, she was offered a position at Sofitel. She was finally able to do what she loved: making her own pastry all day long. After 1 and a half years of working as a professional chef there, she knew that she was ready to open her own place.
Learning From Mistakes
She set out to launch her business. But how do you start something new from scratch? Amber tells me that her success today is built on learning from the mistakes she had made down the road.
Finding the perfect venue and equipment was no easy task for a beginner. Amber was also not only in charge of the baking – she designed the logo, the website and the interior of the workshop.
Amber's efforts finally paid off. On 25th May 2017, she opened Yume Pâtisserie at 1 Selegie Road.
Inspired by France and Japan, Amber honours both countries: "Yume" means dream in Japanese and "Pâtisserie" is the French word for bakery.
In the course of a year, Amber learnt everything from budgeting to hiring employees. Although she first focused on baking pastries, she increasingly turned towards bespoke cakes to suit her customers' needs and demands. She now specialises in wedding cakes, birthday cakes and dessert tables.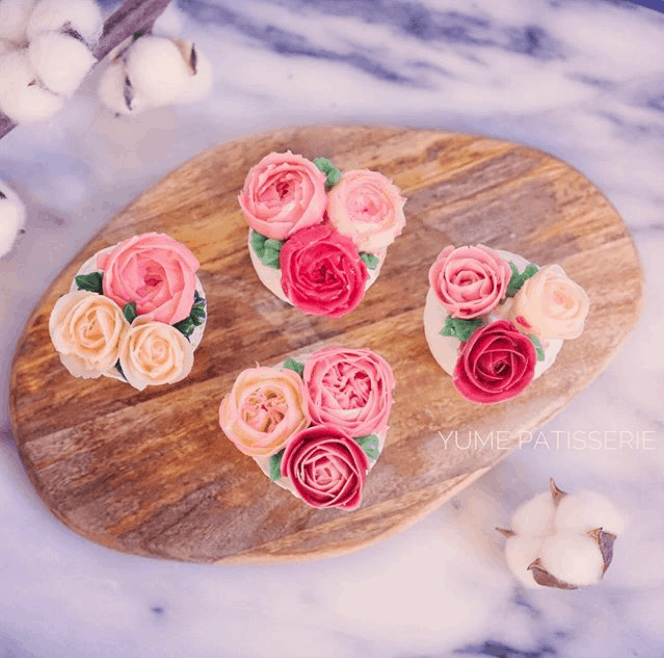 For the health-conscious, Amber offers healthy recipes – no artificial flavouring is involved and she consistently chooses less sweet options.
Inspired by a large number of chefs including Maggie Austin and Jasmine Rae, Amber also believes in the importance of aesthetics and the usefulness of social media.
A lot of her work appears on her Instagram and Facebook accounts and one thing is certain: it appeals wonderfully to the eye. Her cakes and pastries are colourful and inspired by nature, architecture, fashion and everyday objects.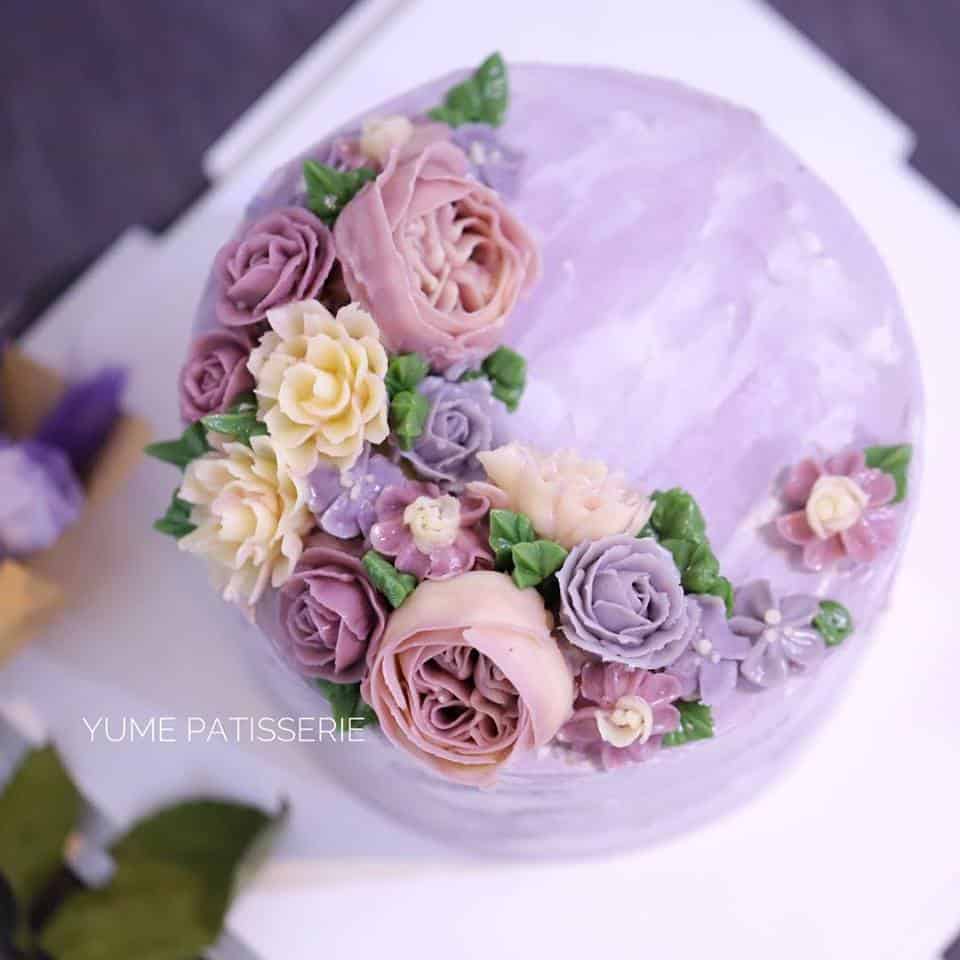 A piece that makes her particularly proud is her sugar rose. In order to get it as realistic as possible, Amber frequently goes to the market and buys different types of flowers. She then brings them to the workshop to study them in detail and improve her technique.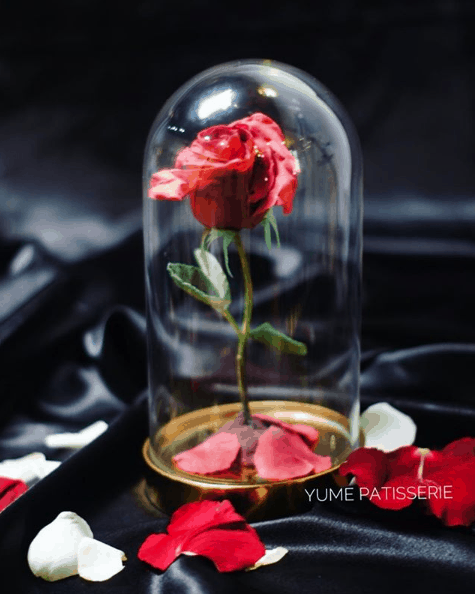 Growing  A Business
In order to adapt to her growing business, Amber reveals that she might soon be looking for a bigger venue. In fact, the workshop is not only the place where she and her colleagues bake; it is also a point of learning.
Amber likes to share her skills with both beginners and baking aficionados. She therefore offers masterclasses in which she teaches theory and techniques for specific recipes. Even those with no prior experience will be able to follow along and bake a cake.
In the long run, Amber will aims to achieve her goal: to offer healthy desserts to a large public, eventually expanding and creating her unique chain of sweets and pastries.
Choosing the hummingbird for her logo as a symbol of hope, we now know that Yume Pâtisserie might just be a metaphor for Amber's dream coming true.