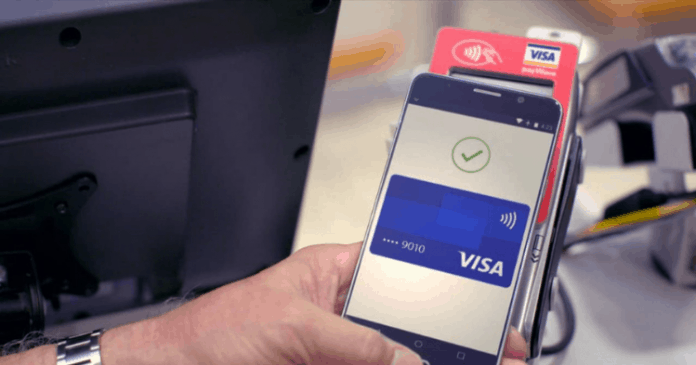 In recent years, the push for Singapore to become cashless has been relentless.
Convenience stores, supermarkets and even hawker stalls are beginning to accept an increasing number of cashless payment modes – NETS, credit/debit card, GrabPay, Apple Pay, the list goes on and on.
Fellow writer Lee-Davis even spent two days relying solely on e-payments this time last year, coming to the conclusion that it was not worth the hassle to do so on a daily basis. In the twelve months since, has anything changed in the cashless payment scene or is it all just fluff that you're seeing in the news and from the cashless payment providers themselves?
I spend two days fumbling my way around the many payment modes available and determine how feasible it is to live without the friendly face of Singapore's first president greeting you every time you open your wallet.
Day One
Getting Started
To kick the day off, I ran some errands at Jurong Point. I chose to take a bus there and having signed up for the LTA's Account-Based Ticketing pilot programme – better known as SimplyGo now – late last year, I could use either my debit card or Apple Pay on my iPhone for any bus and in any MRT or LRT station.
No longer did I need to stare at a red balance on my ez-link card at the gantries and make the walk of shame to the nearest top-up machines.
A minor gripe would be that you can't enter with your debit/credit card and exit via Apple Pay or vice-versa. Also, the gantries take slightly longer to detect your debit/credit card and for Apple Pay as well, due to the requirement for Face ID or a passcode.
Lastly, the ubiquitous ez-link card is technically a cashless payment mode and you could always reload it via your debit or credit card too, so it's really up to you to decide what you would like to use.
Lunch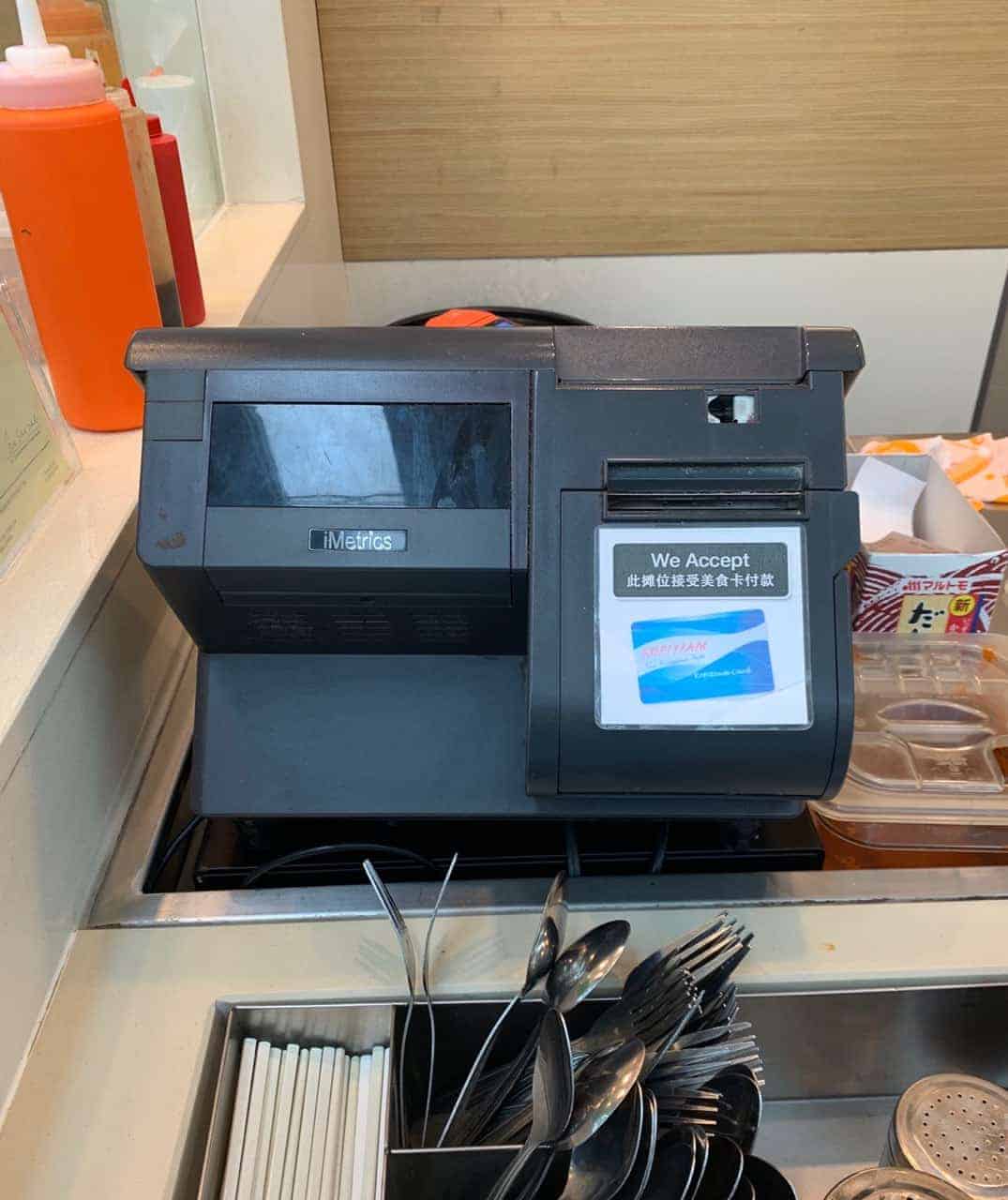 After arriving, I headed to Kopitiam for lunch. The food court chain has a proprietary cashless payment mode called the Kopitiam Card. It's essentially an ez-link card for food and has been around for fifteen years.
If you haven't heard about it by now, I guess you're Singapore's very own Steve Rogers.
A recent update was made for the hawker centre at Our Tampines Hub, allowing diners to use Kopitiam's K-pay app on their Android phones for payment.
This gives them two cashless payment modes and hopefully, this will be implemented for the other Kopitiams soon.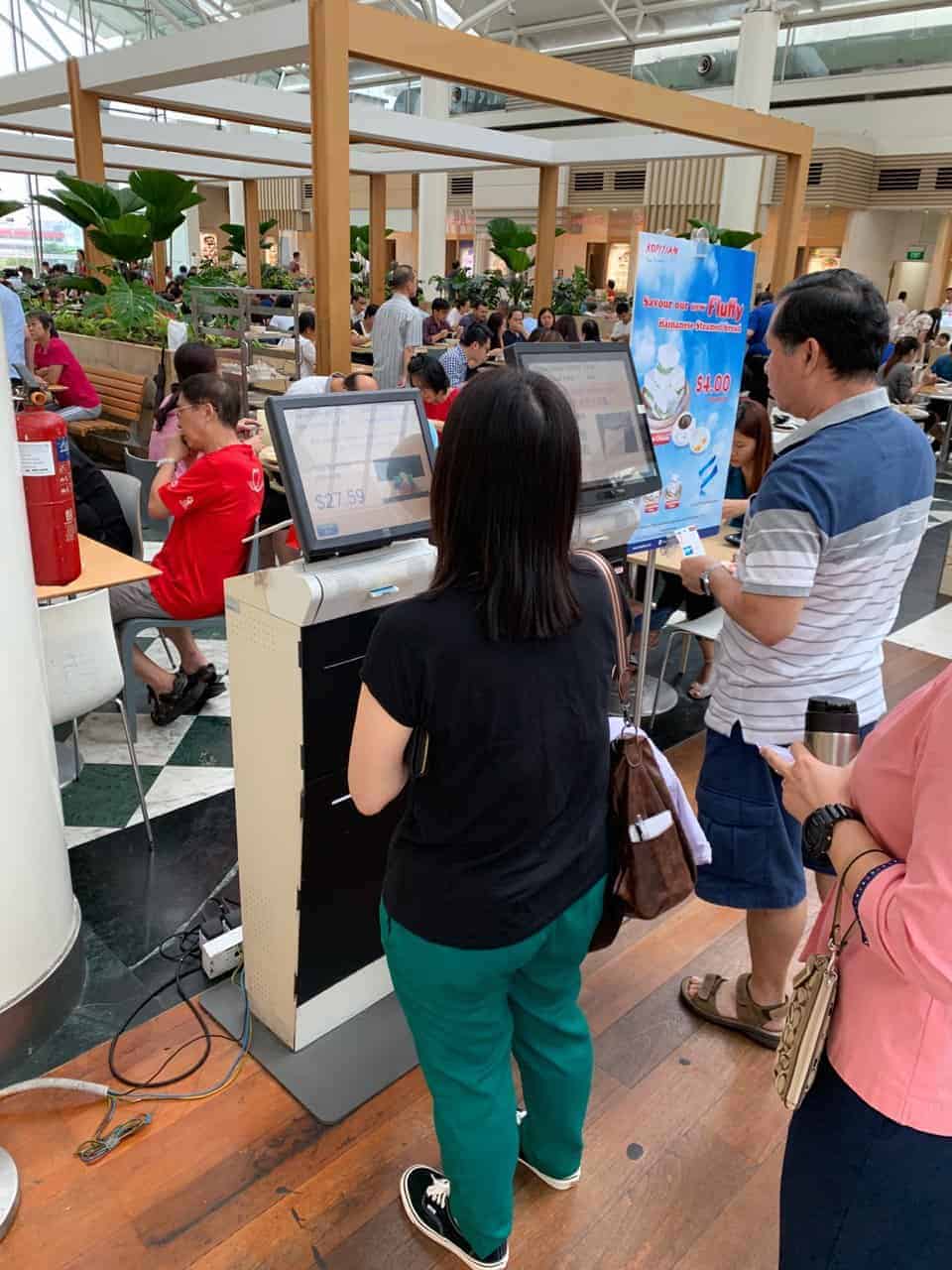 I used the Kopitiam Card for both my food and drink. It was clear that this system was a well-oiled machine.
Even the elderly assistant at the longstanding beef brisket stall raved about how easy it was to reload and use the card, highlighting the 10% discount you'd get by paying with it.
The caveat here would be that actual cash is required to reload these cards in the first place so I didn't really win the battle here.
Errand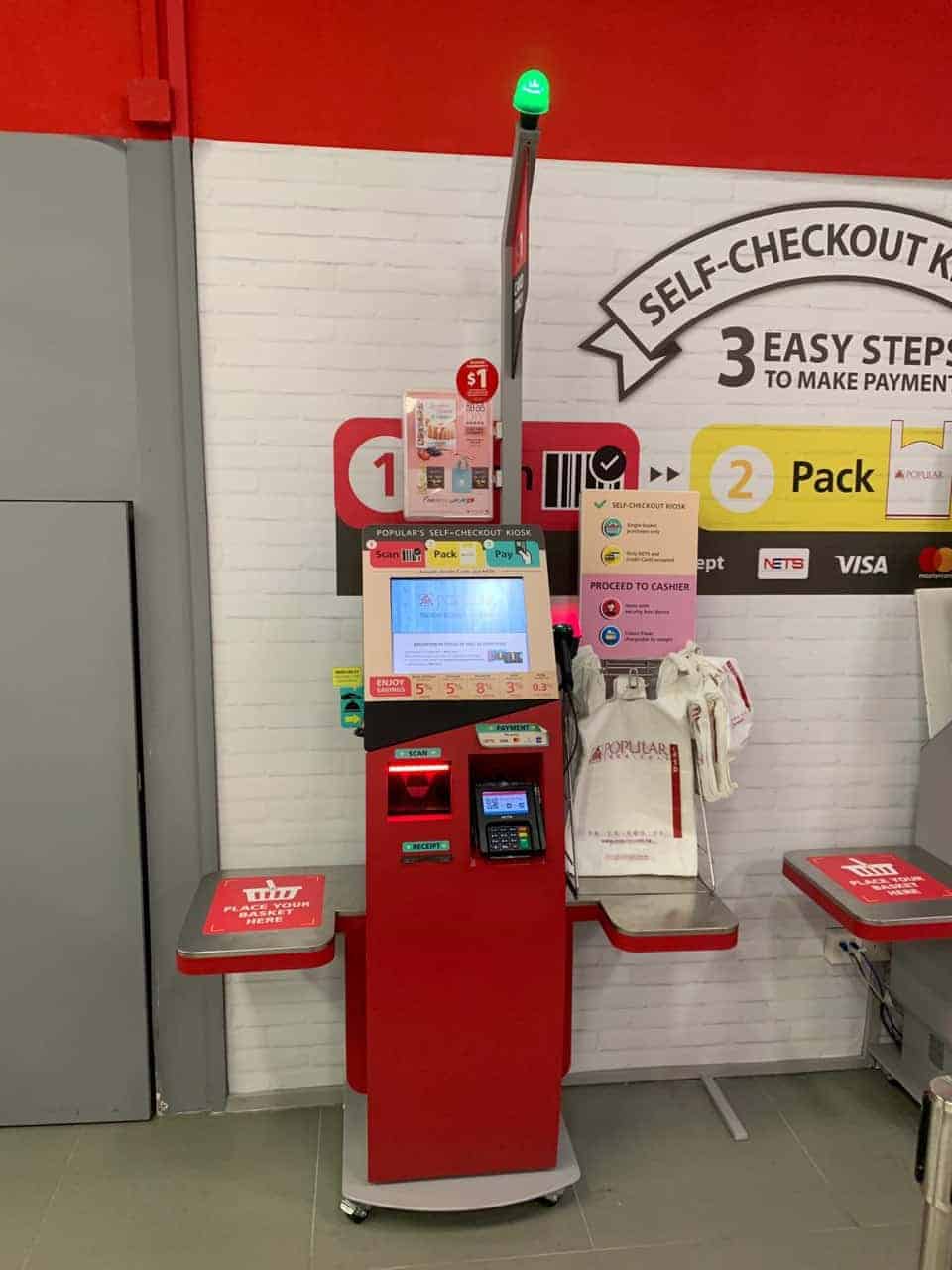 My case was starting to get shaky and I might just end up seeing the familiar purple, green, red and blue sheets back in my wallet before the day ended. I decided to press on and head to Popular to purchase…you guessed it, printer ink.
Self-checkout kiosks were located beside the queue for the cashiers, allowing you to use either NETS or debit/credit cards.
Instructions for the self-checkout kiosks were clear and it worked fast, from scanning to payment. Apple Pay or Android Pay can be used as well, much like any other card readers that are of this particular black, blocky model.
You've probably seen them before at 7-11, Cold Storage, FairPrice Xtra and a host of other merchants.
I completed my purchase much quicker than I would have by approaching the cashier. However, if you're looking to purchase pen ink refills, colour paper that is chargeable by weight or items with a security box or device, back to the stone ages you go.
Things Get Dicey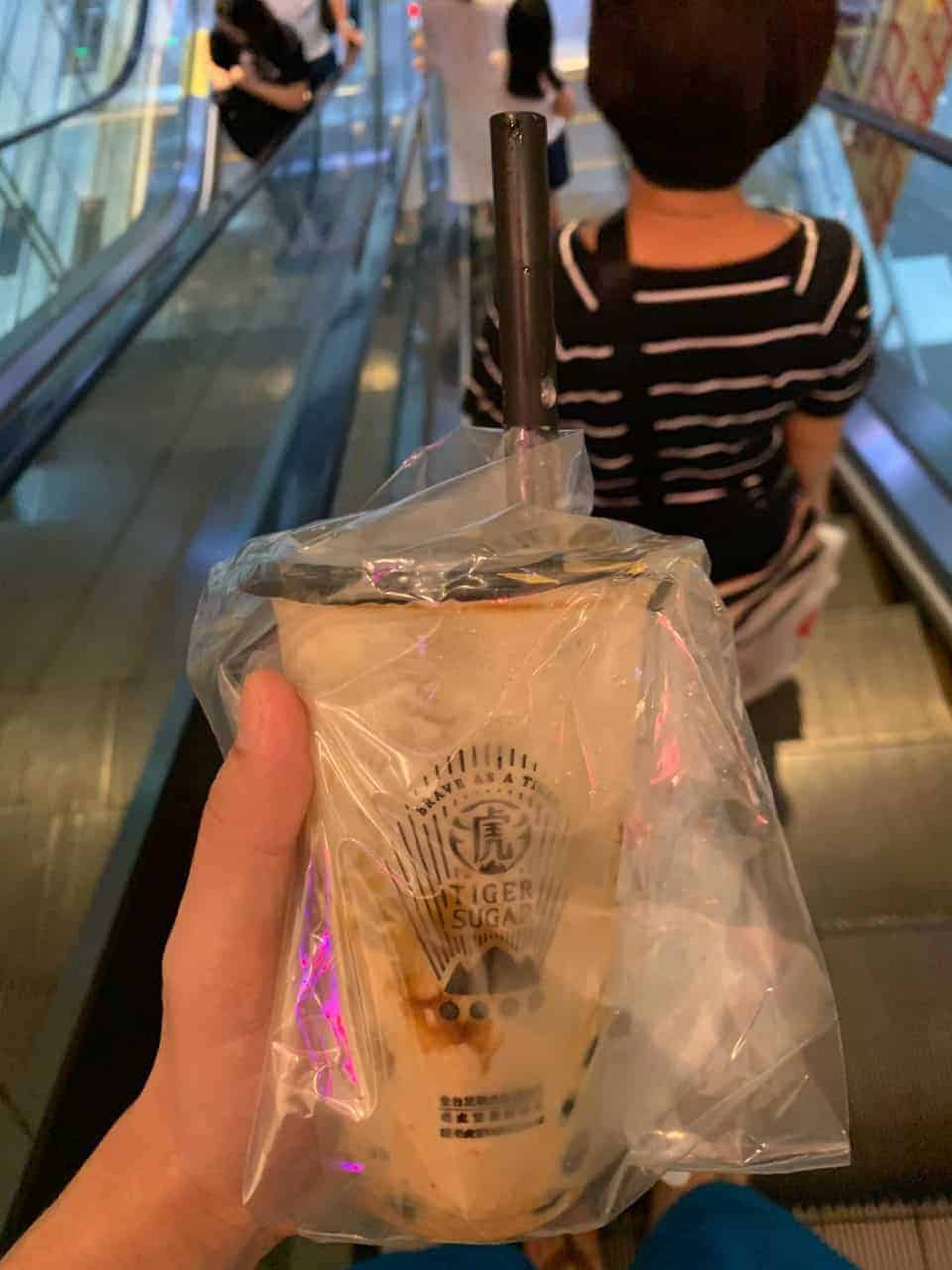 As a pat on the back for avoiding the use of cash so far, I decided to reward myself with a nice cold cup of Tiger Sugar's boba milk. Little did I know that this would cause my downfall and never have I hated the words 'cash term' so much.
There goes my plan for two days without using any cash whatsoever – at least the drink tasted good.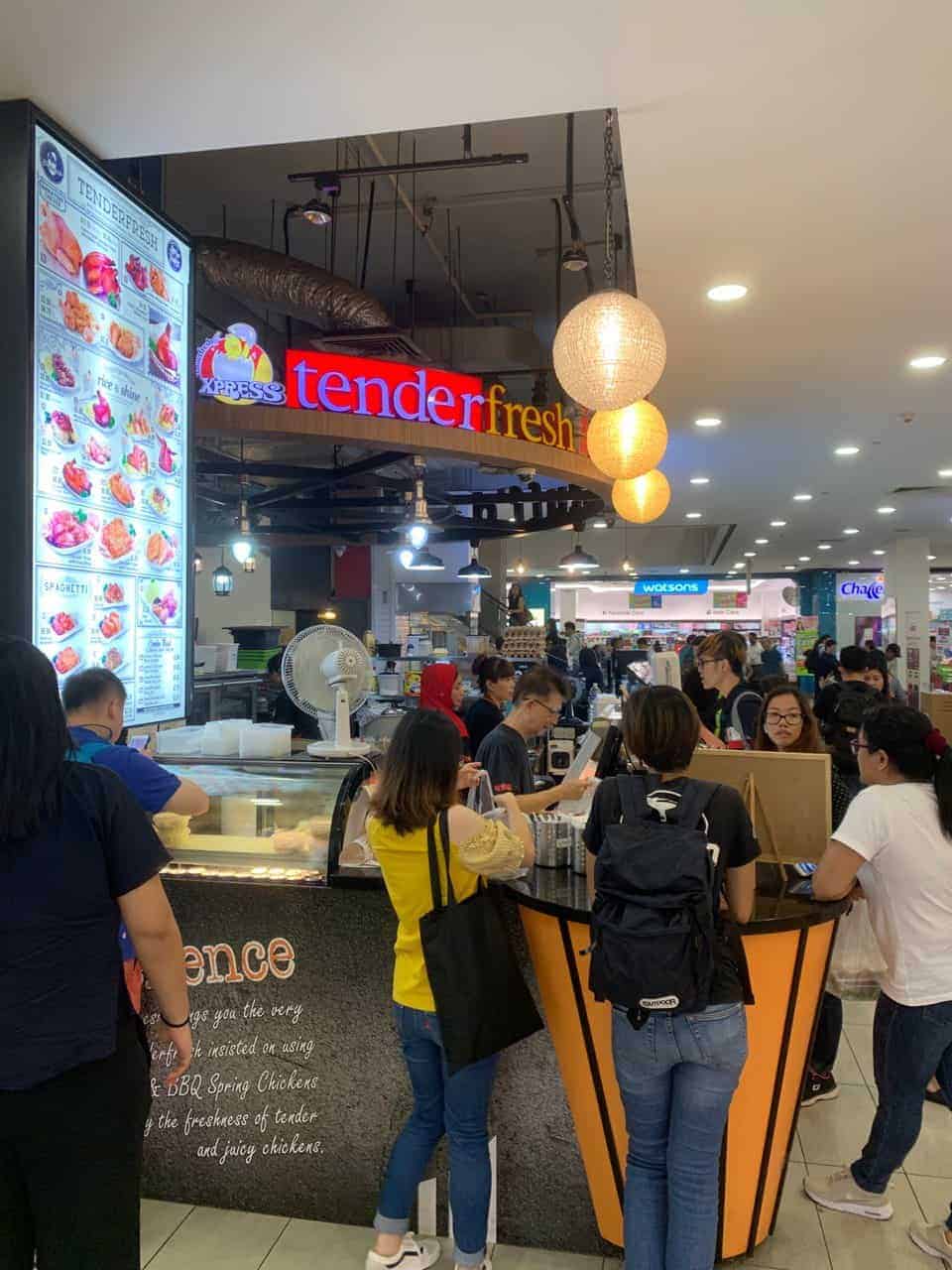 This little boba milk fiasco and when I purchased my dinner at Yew Tee Point's Tenderfresh kiosk later in the evening highlighted something crucial. It doesn't matter how many cashless payment modes there are out there, if a merchant's not implementing it, he/she's just not implementing it.
Your money is worth the same, whether it comes from your fancy AMEX Platinum Charge credit card or that $10 note in your back pocket you forgot about eons ago. The cashier at Tenderfresh also noted that handling cash was difficult enough, let alone NETS or other payment modes.
I admit that I could have bought a drink or had my dinner elsewhere for the purpose of this article but I doubt anyone would realistically make that compromise just to avoid taking out a single note from their wallet.
On the flip side, it also highlights how ubiquitous cashless payment modes are. I could always buy a drink at KOI or LiHO instead, using GrabPay or other payment modes. Likewise for dinner, I could have dined at Yew Tee Square's Kopitiam or Yew Tee Point's Koufu, using my Kopitiam Card again or the Koufu Eat app.
This is great for individuals who do not have the habit of carrying any cash on hand or just want to avoid using cash altogether. There are always alternatives available.
Day Two
Out and About
Hopefully, the second day would turn out much better than the first. Having made two purchases with cash already, it was time to redeem myself. I had a lunch appointment at Chinatown Point and like any responsible millennial, I was running late and had to use a ride-hailing service instead of public transport.
The app of choice today was Grab and although cash was a payment option, I used my debit card instead. The ride-hailing/food-ordering/parcel-delivering/insert-service app had a wide range of cashless payment modes besides your usual credit/debit card, including PayPal, Alipay or Grab's own GrabPay Credits system.
It beat trying to hail a taxi at the roadside and did I mention the archaic surcharge for paying via NETS or credit/debit card? The first hurdle was cleared and I was confident that I would not need to see a coin or note for the rest of the day.
Lunch Part Deux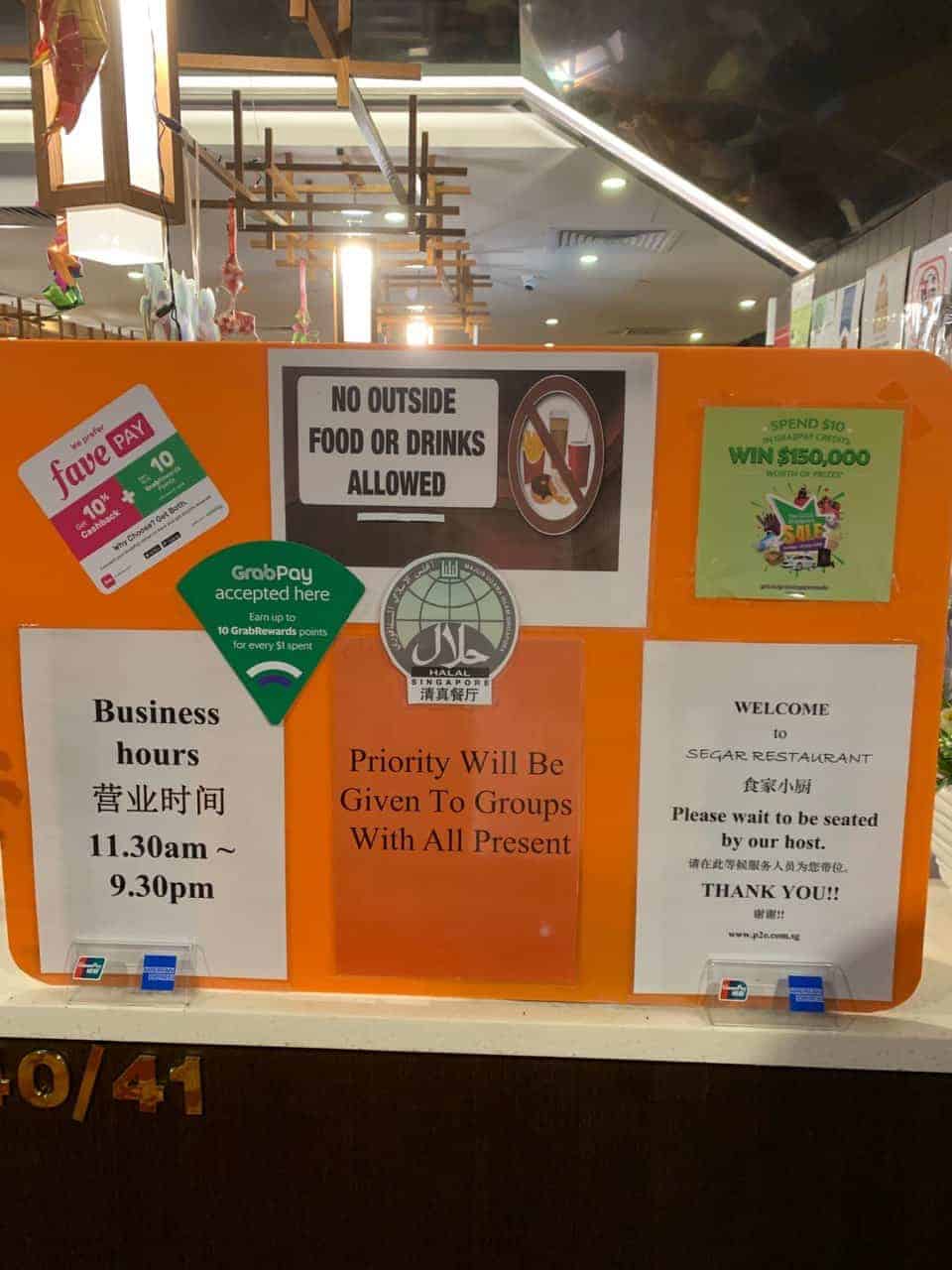 For lunch at Chinatown Point's Segar Restaurant, I paid via Grab's GrabPay.
I would input the required amount to be deducted from my GrabPay credits after scanning the QR code at the cash register and on the merchant's end, they could view how much each customer paid.
The payment summary also highlighted how many GrabRewards points you earned from that transaction.
The transparency of the system made it easy to make an additional payment should I have underpaid the first time around.
Moving On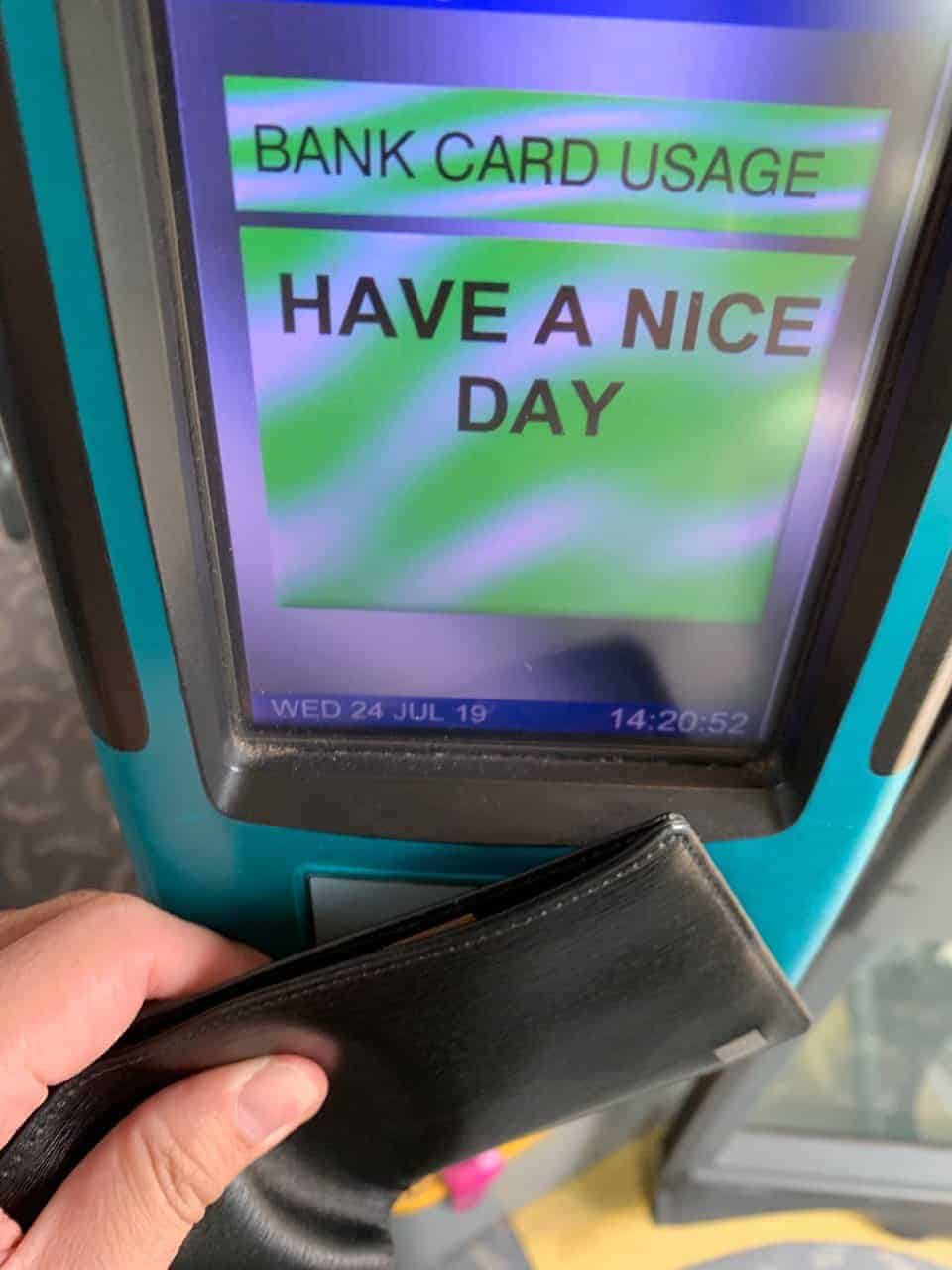 Taking the MRT and bus back to school was much like the first day, with no hiccups along the way. I used a mix of Apple Pay and my debit card to determine how reliable the card readers were and it was safe to say that they passed the test with flying colours.
This rang especially true for the newer gantries in the Downtown Line stations. Nothing out of the ordinary happened when taking the bus home, so I won't subject you to seeing the words debit card and Apple Pay any longer.
One More Thing…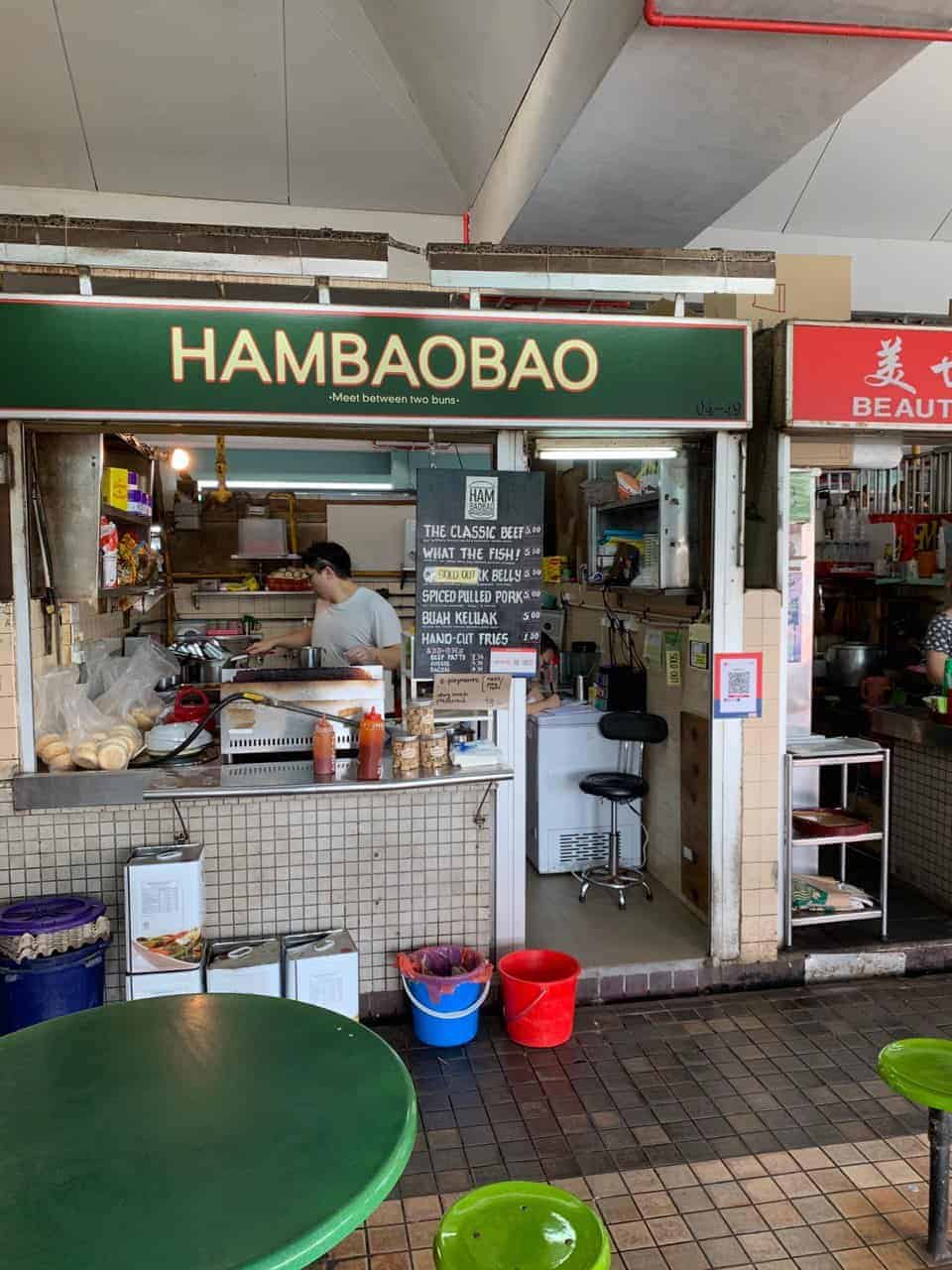 The final obstacle was dinner. Making things more challenging was my decision to eat at Beauty World's food centre. Fortunately, the Hambaobao stall there allowed diners to pay via NETS or PayNow. There was a notice by the stall owners saying that e-payments were much preferred as well.
This was where things got confusing. I opted to use PayNow and I was promptly directed to a sheet of paper plastered on the side with the stall's QR code instead of keying in the payee's phone number or NRIC like you normally would. I did not have any of the apps stated and being a data miser, I launched the DBS SG app on my phone and selected the 'Scan & Pay' option.
Lo and behold, it worked, deducting the amount that I entered from my bank account within seconds. Although it was instinctive to me, I doubt that many diners would think of doing that since the DBS SG app or PayNow was not listed in the first place.
All that's left was to buy a drink and once I noticed the cups and trays holding a multitude of coins at the stall, I knew I was done for. At least I made it through most of the day relying mostly on cashless payment methods.
So How Viable Is It?
In retrospect, going cashless was easier than expected, with my phone and wallet already providing many tools for me to do so. I did not have to survive solely on snacks and salty mac & cheese, having a much easier time than my colleague.
However, I did break the rules by using actual cash on three occasions.
Even so, my schedule for the two days resembled a lazy weekend for most as I'm a university student on a relaxed summer school schedule. I can imagine frazzled parents and frequent shoppers having many more payments to make over the course of a single day at a variety of merchants, making my experience a moot one for these particular individuals reading.
Also, I learned two things throughout this little experiment.
The first would be that you would have an alternative most of the time if a particular merchant did not accept any cashless payment mode. You could always dine elsewhere or purchase a similar product at another retailer.
Secondly, if a particular merchant insists on not enabling cashless payment methods for his/her store, you're still going to have to fork out the cash.