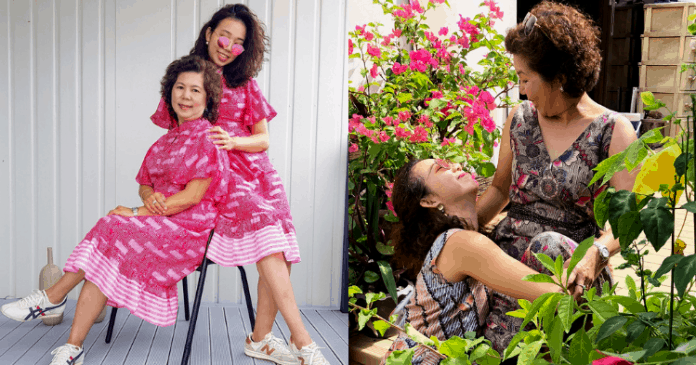 How often do you wear batik pieces? A majority of us probably reserve batik pieces for special occasions such as formal dinners and Chinese New Year or Hari Raya.
A mother-daughter pair is out to change this notion – meet the brains behind YeoMama Batik: Desleen Yeo, 28 and Wenny Tan a.k.a. YeoMama, 59.
Desleen taught piano part-time when she was in university. When she graduated, she dived full time into teaching piano but eventually felt that she needed to experience more in life.
That led her to a career switch into the event industry, mainly doing proposals, conceptualising events and campaigns for about 5 years.
Meanwhile, YeoMama is described by Desleen as a "lovely A-star full time homemaker -amazing cook, amazing chef, amazing in keeping the house tidy and our bellies filled."
A Silver Lining
YeoMama Batik is a full-time venture for the mother-daughter pair. With a laugh, she says that they "kind of stumbled into doing this without any form of business plan at all".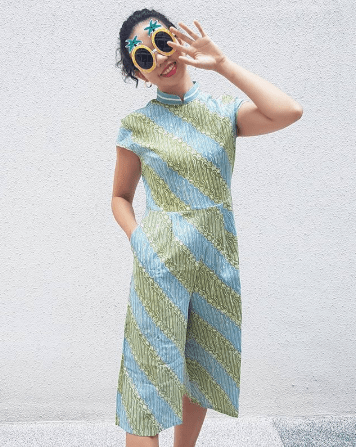 Desleen left her job around May 2017 due to boredom and agency life burnout. Just like most millennials, she took a little break and travelled, and did fun part time jobs such as being a receptionist at a pole dance studio and customer service staff at F&B outlets.
Unfortunately, Desleen broke her ankle and had a surgery in September 2017.
"As a very active individual, I couldn't just lie down at home and rest. I was doing a few presentation design freelance projects while being immobile but I didn't feel a huge sense of satisfaction."
The next month, YeoMama was in Indonesia for a holiday when she called Desleen to ask if she was interested to sell batik in Singapore.
"I remembered I was lying in bed with my leg raised up in the cast and replied 'ok lor'."
Desleen admits that it wasn't an enthusiastic response, but at that point in time she was glad that there was something else for her to do and create.
It Was A Hit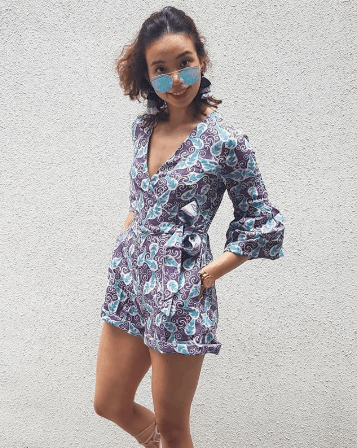 This led her to start planning for the business – thinking of the brand name, coming up with the logo design, and sketching out clothes design amongst other tasks.
As soon as Desleen removed her cast and could start walking about, the both of them flew to Indonesia to look for tailors to get the clothes done.
As it was around December 2017 then, their designs were cheongsams and different variations of it to cater to Chinese New Year that was just around the corner.
The brand was launched a month before Chinese New Year, and in Desleen's words "the response was unexpected and a little overwhelming – since then we never looked back!"
A Love For Batik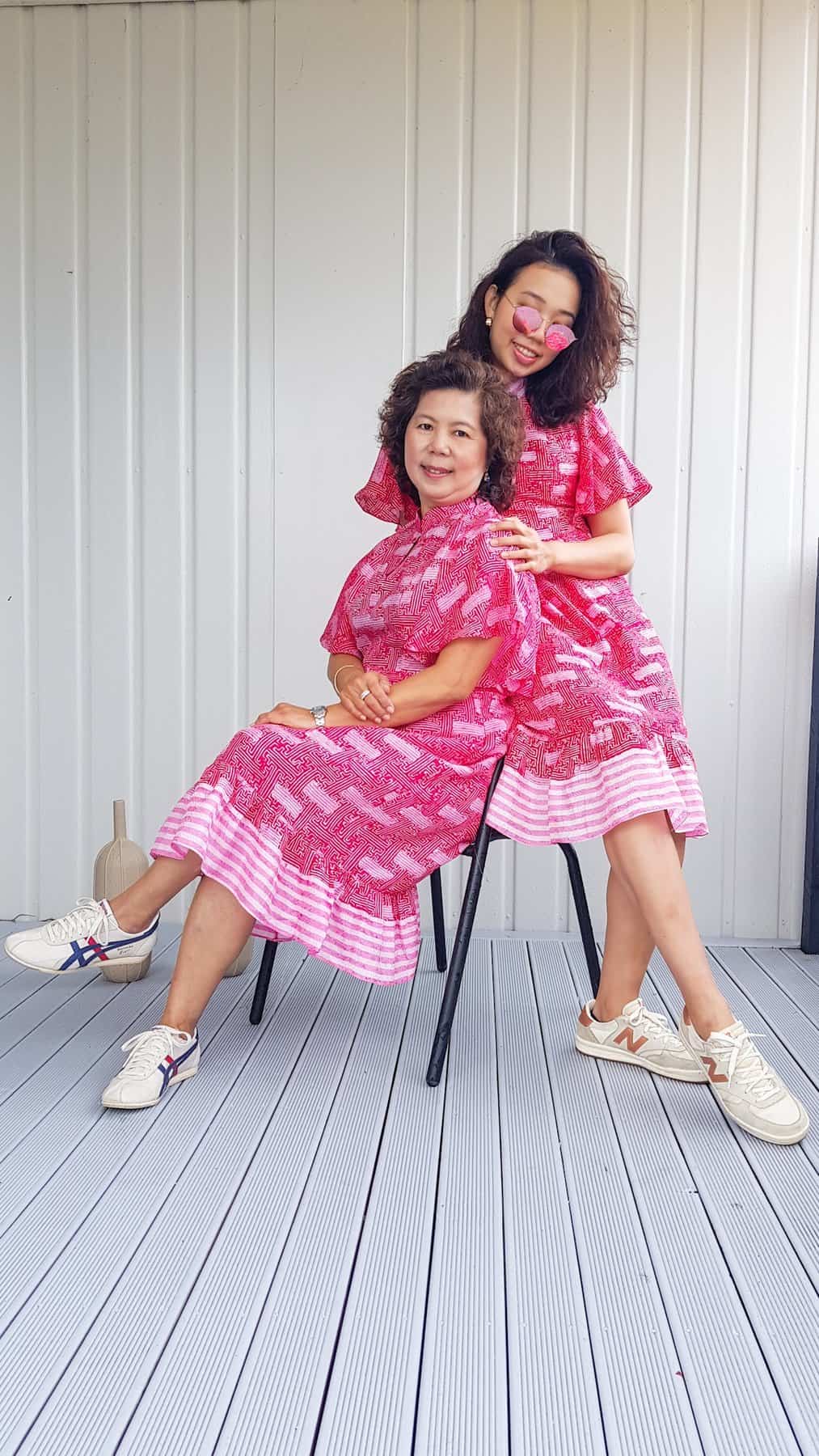 Given that most of us have the notion that batik pieces are reserved for special occasions only, it's intriguing that many of YeoMama Batik's designs have weaved them flawlessly into our daily wear.
I can only imagine that this takes immense love for batik, although Desleen reveals that this was not the case initially.
"I guess it's safe to say we both weren't extremely in love with batik when we started – for me at least."
YeoMama is Indonesian and Desleen says that almost everybody wears batik there. Since she was a child, she has been wearing batik or twinning outfits that YeoMama got for her. These used to be the traditional looking batik and she "didn't quite like it".
However, she adds that as time went by and they got exposed to a wider variety of batik from different parts of Indonesia, it started growing on them – especially Desleen.
With a chuckle, she says: "Now I'm starting to appreciate them."
A Hand In Everything
The process of designing and coming up with an apparel is often no easy feat. Desleen describes it as being crazy – mainly because they do not have any form of fashion design background.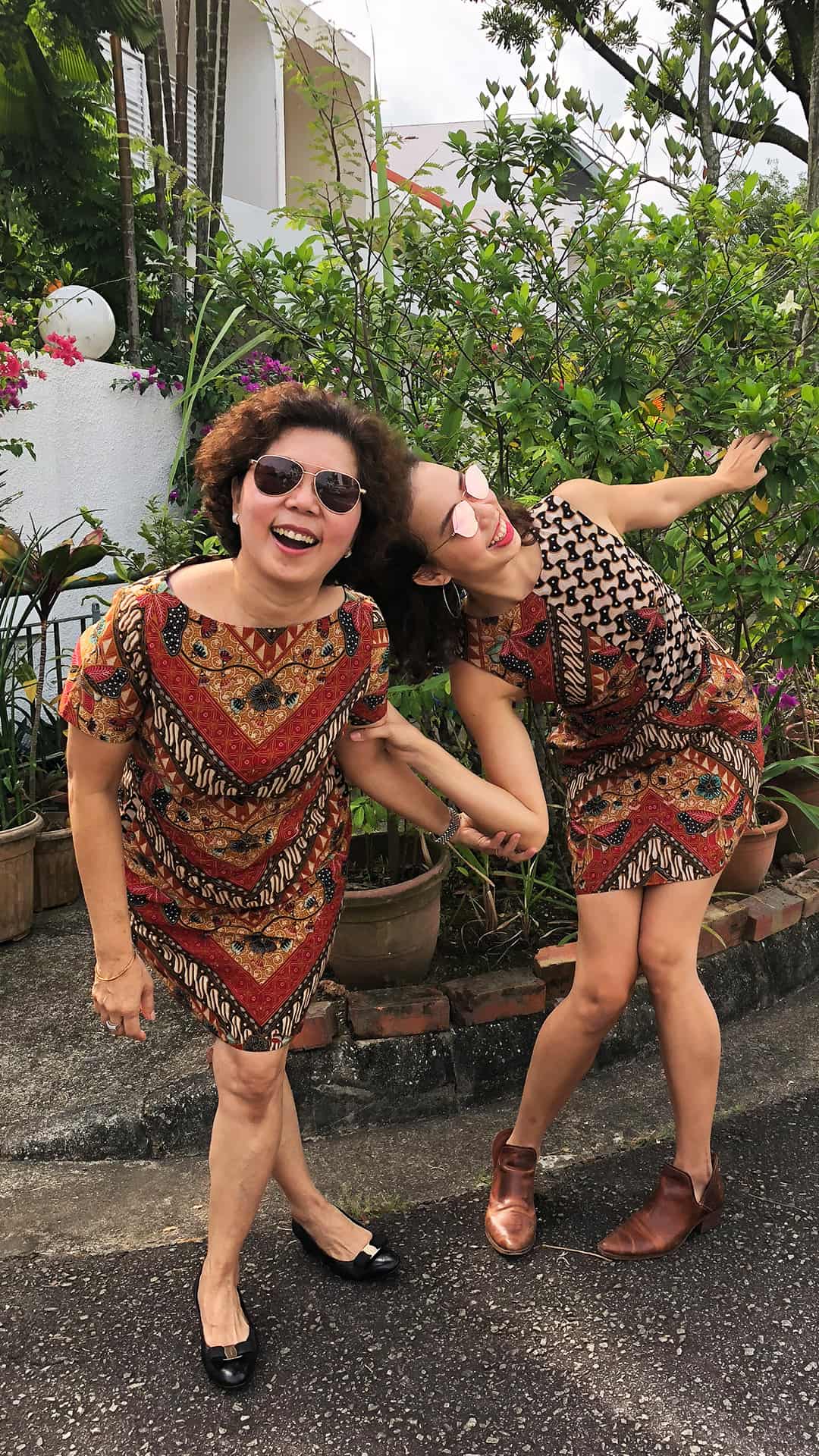 Also, the home seamstresses that they work with are not specialised in making clothes for retail since they often tailoring pieces to fit their client's body perfectly. To this, the both of them had to give a standard sizing – for instance, a UK10 waist is 28-29 inches, and hips are 38-39 inches.
Desleen recounts entering various stores, taking clothes in various sizing to measure them discreetly in the fitting room.
"The salesgirl looked at me as though she was wondering, "Why is this person so weird – taking so many sizes?" and I say "oh I have a big family, I'm trying to gauge if it will fit my sisters," she erupts into laughter.
Her typical routine starts off with sketching designs – to this she confesses that she has no idea what digital programs are normally used but she doodles and that works for her.
YeoMama will also look at magazines or take photos of actresses on TV and ask her to print it out- she will suggest various colour combinations or changes to the designs.
After the design is settled, the pair source for fabric and accessories such as nicer buttons and buckles.
Deciding which fabric to use for which design and specific motif placement is the hardest part for them as it takes a lot of imagination; not every fabric suits every design.
"So it's always a try lor, see how it looks like. Never try never know."
They make one sample, which is followed by the fitting. Any adjustments are made later if needed, and this involves deciding the type and colour of inner lining.
Once the sample is good to go, they begin producing more quantities in various sizes.
Both Good And Bad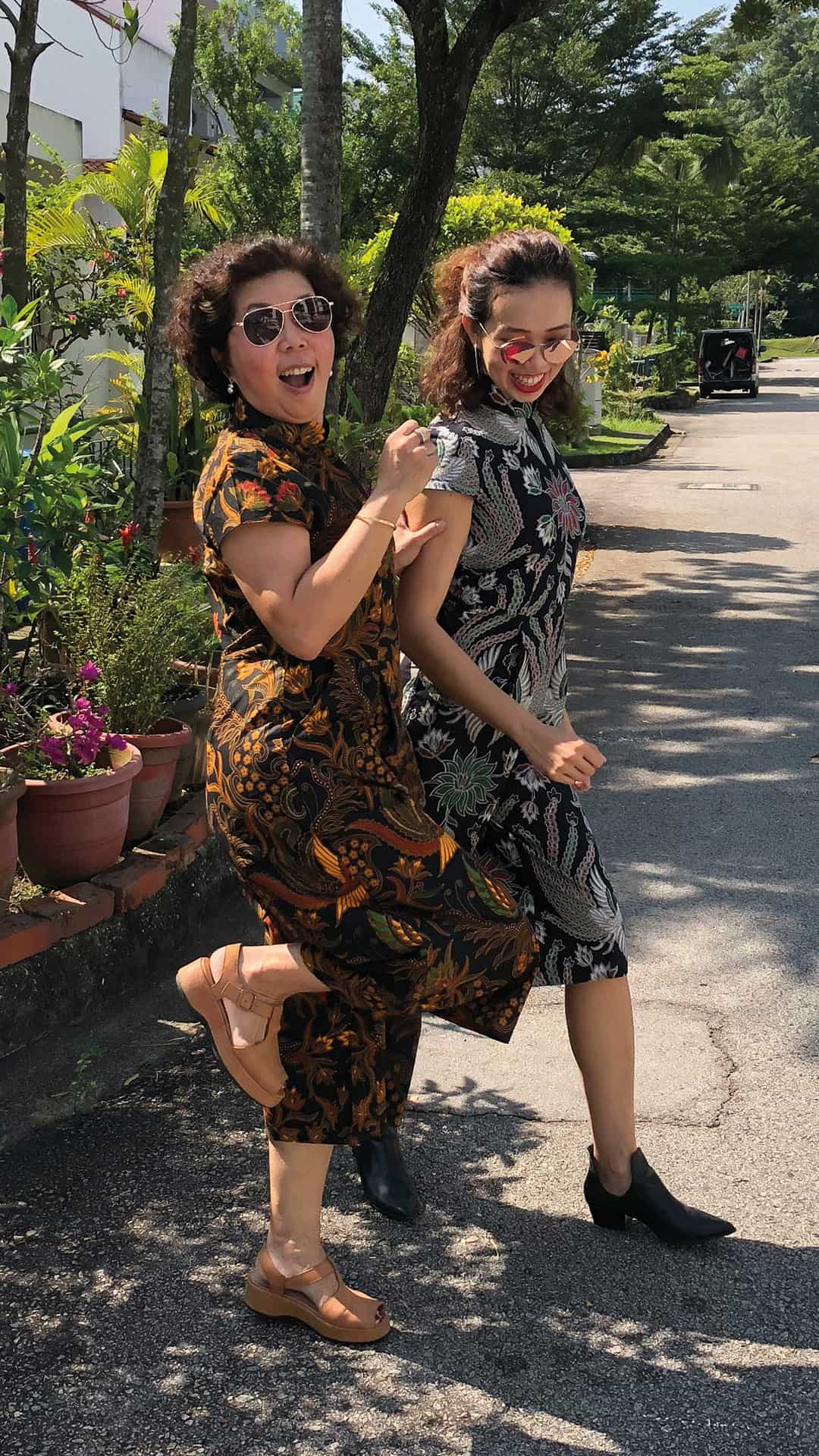 To date, Desleen's favourite designs are the batik jumpsuits, especially the cheongsam collared jumpsuit.
Describing it as a comfortable and versatile piece for various occasions, she says that the cheongsam collar makes it suitable for dinners and events.
"A lot of ladies that's YeoMama's age thought that they couldn't carry off a jumpsuit because they say they are old, it's troublesome to pee and so on. But once they put on, most of them love it too! We tell them to treat unzipping from the back all the way down as a form of stretching!"
While starting a business amongst friends is not easy, some may argue that running a family business is tougher.
"It wasn't easy but we made it work. We squabble over stupid things like the type of hangers to use, which clothes rack to buy, which carpet to buy – even down to which little pail to buy for cleaning the shop!"
Besides the squabbles, Desleen reveals that stabilising the production line is tough. As all of their fabric are handmade with borders by the side, specific motif placement is one of the reasons that makes their clothes unique.
It is also this reason that they are unable to send their orders to factories where specific motif placement is not possible.
As such, they can only work with home seamstresses who don't have a minimum order quantity and can cut each clothing piece by piece, capturing the motifs at where we want it to be.
"But the down side is that apart from higher cost, they are not able to work fast. In order to hit our desired quantity, we had to source for and work with different group of home seamstresses and that is a challenge."
Even so, Desleen says that almost everything is fun.
"Trying the very first sample pieces is super exciting, modelling the clothes for photoshoot is fun, doing the branding stuff, Instagram posts, email design, logo creation, name card design, clothes design and all are also fun."
"Even tagging the clothes is a manual but fun job!"
However she admits that it's slowly turning into a chore as they increase their production and there's more tagging to be done.
Moving Forward
Currently, Desleen and YeoMama are looking into having a proper office and a bigger studio space for customers to shop.
Also, they are looking into expansion and hiring, which they will roll out once they move into their new office.
"We can get more things done and expand into a wider range of products like sportswear, home décor and more."