At some point in our lives, most of us have thought about running our own business and be our own boss. Yet, as more entrepreneurs share their start-ups stories, we come to learn that entrepreneurship is not just all fun and joy.
Cynthia, a young co-owner of Enchanted Café, has walked the path less travelled. Think about what you were doing when you were 23? Studying? Starting your first job?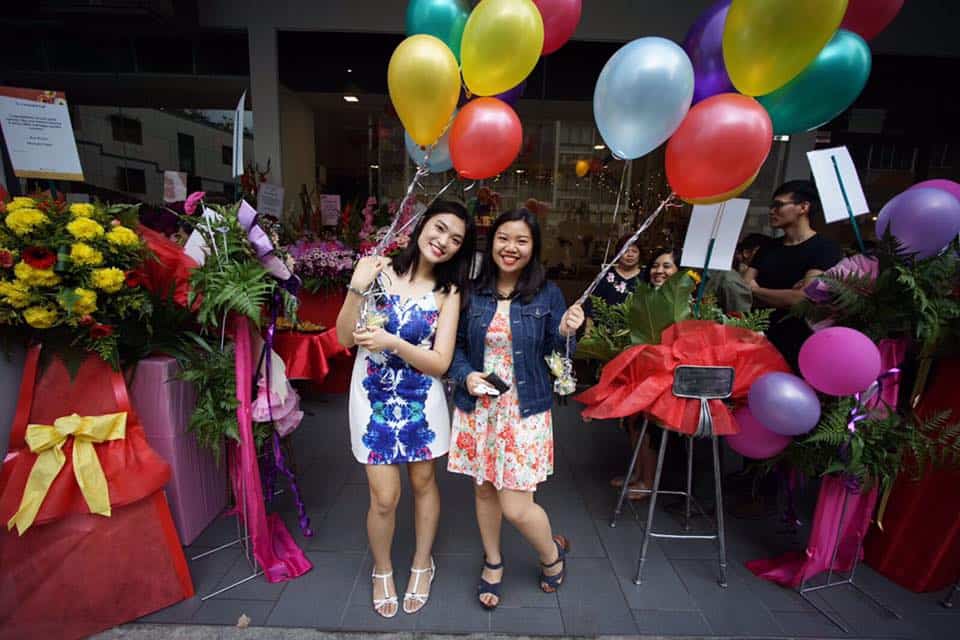 For Cynthia, it was taking the leap of faith to start a business she has dreamed of since she was pursuing her diploma. On the surface, it may seem like an easy decision, but it was certainly not the case for her.
Taking The First Step
She was fearful, for it meant that the future was going to be less stable than it was to settle down in a full-time job. It's clear which was her final choice – "after I took the first step, I realised how important the first step is," she explains.
"You can think many times and try to work up the perfect plan, but in reality, there is nothing such as perfect."
Being your own boss is often not the most glamourous job to have – more so for Cynthia who is very hands-on when it comes to her restaurant.
"We DIY a lot of our stuff because we wanted to add our own touch and flavours into it. I don't know if you've seen pictures but there is this brick wall where we got the help of contractors to hack off most of the plastering but the remaining we actually climbed up with ladders and used hammers and screw drivers to knock it off."
She does not deny the long working hours too – she was clocking in 15-hour shifts daily at the start of her venture.
"F&B is really tiring, honestly. For every startup, the nature of it is that we may not be able to earn a lot in the first few months. On the surface we may look like we're okay but we actually work really hard."
Making Ends Meet
Despite the physical exhaustion, it's clear that Cynthia's warm and optimistic nature triumphs. Like every startup, being able to turnover quickly and making profits are crucial.
I was curious about the young entrepreneur's take on tackling such problems.
She answers earnestly: "These challenges give us fear, [but at the same time] they push us further to think about what's next. The thing is that we cannot be stagnant. We have to keep evolving, moving [and] adapting."
"They make me more motivated and give me the drive to keep going. There is no point in sitting down and not doing anything. It is a lot about acting on it."
Be it a menu revamp, or coming up with new and interesting concepts – you name it and Cynthia is willing to work on it.
Apart from doing well financially, Cynthia defines her success in other more compassionate and powerful ways. She rationalizes, "if it is about money, it would have been a lot easier for me as a degree holder to hold a full-time job."
"There are two aspects," she starts off, "one of it is a good working relationships with all my staffs, because I believe that the success of this business doesn't just lie in the hands of my business partner and I. When it comes to F&B, it is really the team."
"Second is being able to retire early and spend half my time volunteering and the other half of my time lecturing."
She recalls her secondary school days, where she was first exposed to volunteering.  She had to clock a certain number of hours to help build her portfolio and she saw no meaning in it. It is not the case anymore.
A Good Cause
I questioned if she has a cause or a particular organization she feels strongly for, and she unhesitatingly replies, "I am targeting the elderly."
"I think other than the fact that Singapore has an aging population, I feel more for the older people. People love kids, people love pets, but there is the forgotten group – the elderly."
She values filial piety, and hopes to have the time in the future to give back to the elderly.
Just like any human being, Cynthia's sheer determination and strength, however, come with a little fear.
"I am afraid of not being able to spend enough time with my loved ones."
"Because my parents and grandparents are all quite old, my fear is that I do not get to spend enough time with them before they pass on."
"The past few months, especially when we pulled 15-hour shifts, meant a lot lesser time for family. Sometimes my mom misses me so she actually comes down to the café to find me."
Cynthia calls the journey "learning the hard way", yet she speaks with a fiery passion. Her fervour for her café stands tall and unceasing amidst the struggles – and that already proves itself a triumph.
Disclaimer: Enchanted Cafe is not only run by Cynthia alone, her co-partner, Daphne plays a big role in the overall interior design of the cafe too. The both of them work really hard together to run the business, each managing varying aspects, and Enchanted is nothing short of their beautiful complementation.