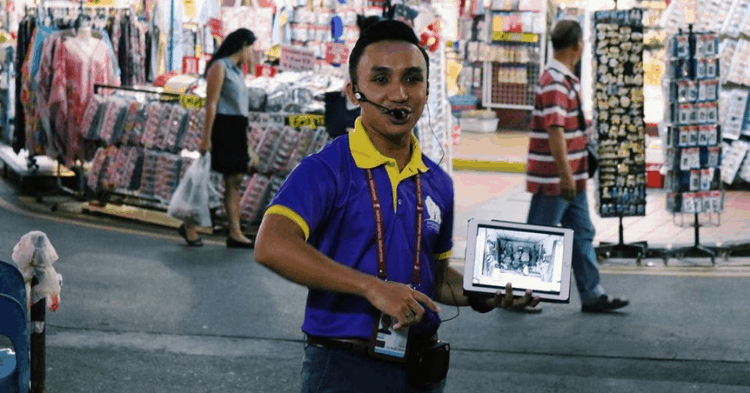 Every Monday at 9.30am, you can see a small group gathered outside Lavender MRT waiting eagerly to go on a free walking tour of Kampong Glam. Leading the group of 15 to 30 persons is 28-year-old Basirun Mansor, also known affectionately as Bas.
Entertaining the group with his in-depth knowledge of Singapore and a good dosage of humour, Bas takes them through the streets and proudly shares the history, heritage and culture of the place.
"Being Malay, I enjoy guiding in Kampong Glam the most! There are many good food venues that I frequent with my own family and friends, and I am always happy to share these recommendations with our guests", he explains.
Unexpected Success Of Free Walking Tours
This enthusiastic young local guide is part of the young team at Monster Day Tours, a unique tour agency that was founded to cater to the changing preferences and expectations of travellers. The brains behind this is Mr Suen Tat Yam, an ex-auditor who left his stable job because he saw an opportunistic gap in the tourism industry.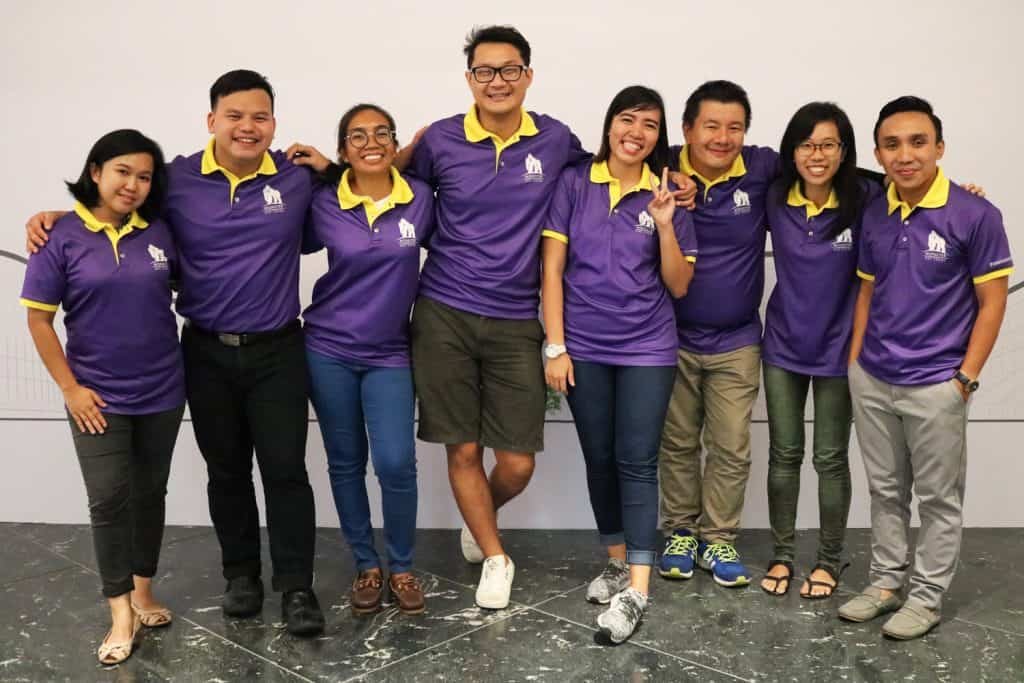 At the beginning, Mr Suen realised that the take-up rates for paid tours were not optimistic. As a result, he changed his business strategy and offered free walking tours around cultural sites such as Chinatown and Little India.
He reveals: "The journey to success is paved with self-discovery. Since the implementation of such walking trails, the number of tour enquiries has increased fourfold!"
Besides free walking tours, Monster Day Tours also conducts other unique tours. These include food tours to experience the myriad of local delicacies from various ethnic groups, bicycle tours around the city and heartland tours into the old-meets-new world charm of Tiong Bahru.
Tours with trending themes such as the 'Michelin Food Tour' and the 'Crazy Rich Asians City Tour' are also very popular.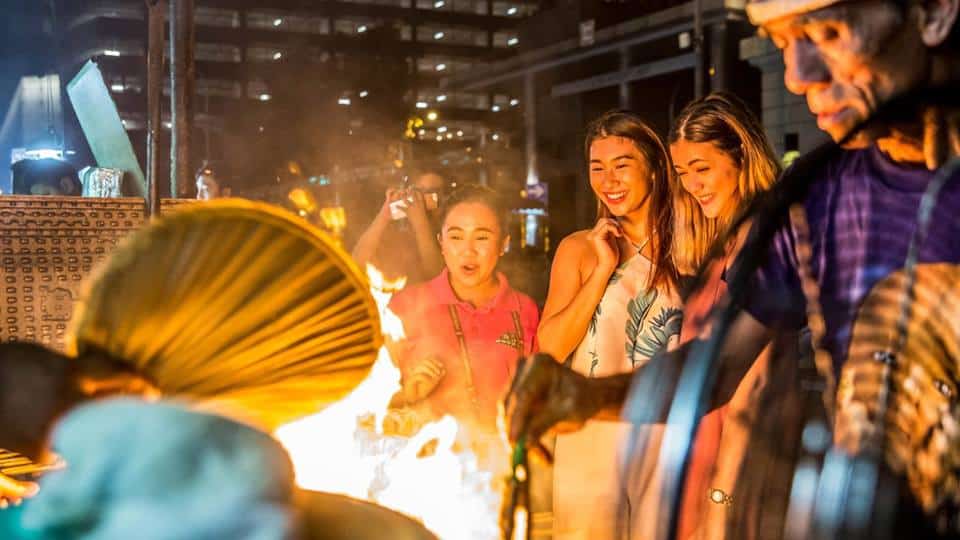 The demographic of the walking tours is mostly foreign tourists but on the rare occasion, they see Singaporeans attending the tours too. Bas explains: "More often than not, these locals are either people working in the travel and hospitality industry or students studying related fields."
With a tagline of "Go Big or Go Home", the crux of this distinctive tour agency is to encourage travellers to experience everything to its fullest.
Mr Suen's vision is a success. Today, Monster Day Tours is the top walking tour operator in Singapore, and is ranked fifth in Singapore on TripAdvisor.
Through The Eyes Of A Local Walking Guide
Bas is one of 5 resident guides in the Monster Day Tour team. Besides conducting free walking tours, he also handles private and corporate group tours.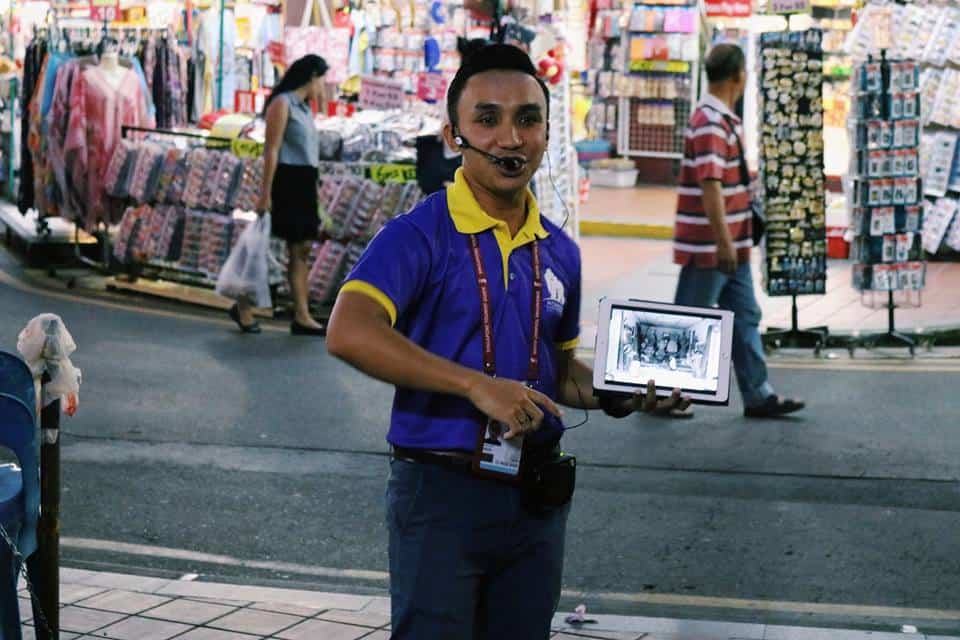 Walking tours, a rather new tour concept in Singapore, promises something different from the usual big tour groups that serve more of a sightseeing purpose and mostly visit standard tourist attractions.
At Monster Day Tours, authenticity is key and they share this through offering a local experience.
"For example, we will let guests sample some local food or bring them to a spice shop where they get to touch or smell some of our local spices. It is these little experiences that allow us to create unforgettable memories."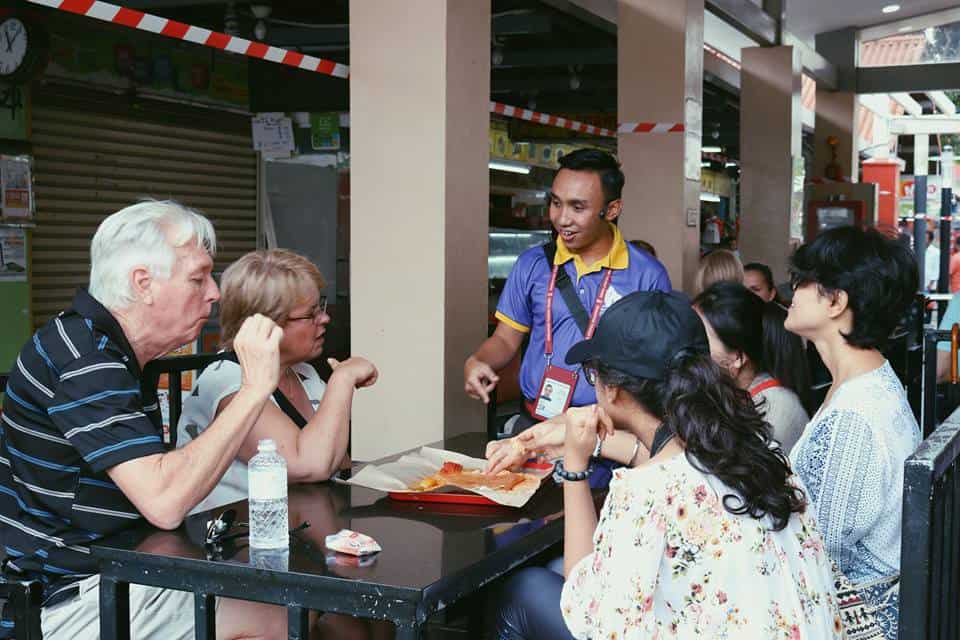 From an intimate 1-person private tour to 400-pax group tours, Bas handles them all with ease and passion.
"I have been a local guide for slightly more than a year now. Since young, I always have an outgoing personality and like to share about things in my life."
"Being a tour guide gives me the opportunity to give visitors a glimpse of the local life and I love that I can spread positivity in the little things I do!"
While he learnt a lot about Singapore during the tourist guide course, it's not enough. After being on the ground, he realised that he needs to constantly do his own research and source for new information to ensure that his content is always relevant, refreshing and appeals to the right audience.
Proud To Be Singaporean
His hard work has indeed paid off – there is a significant number of good reviews and praise for his services.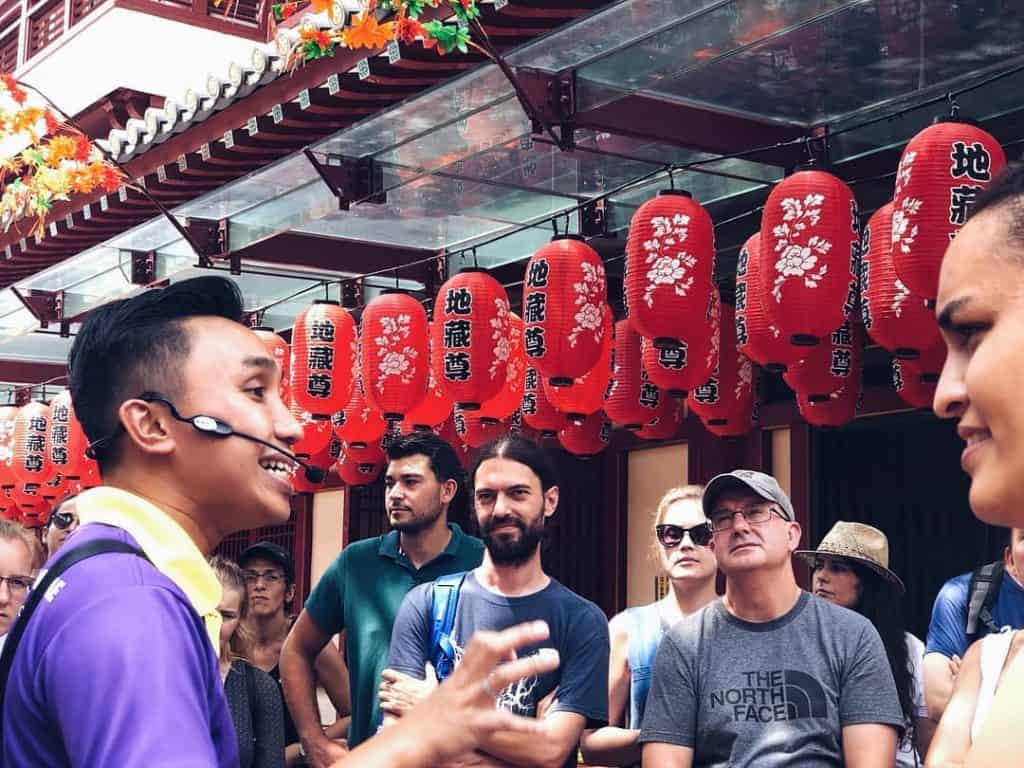 On describing Singapore in a nutshell to his guests, Bas sums it up accurately with "Singapore is a multi-racial country. Here, you will get to feel, see and experience different cultures all co-existing together. One of the reasons why I love being a Singaporean!"
As a tour guide, Bas has experienced many interesting incidents along the way. However, he tells me that "one of the most unforgettable experience is something that happens every now and then. That is when I see guests who join us repeatedly on multiple tours."
"For example, I will see them join our Little India Walking Tour today, then I will see them at our Chinatown Tour the next day. A few days later, they will come back to us to request for a private tour for their friends or colleagues. This really goes to show how much they enjoy my tours and repeated customers always make me feel very proud and appreciated."
Overcoming Challenges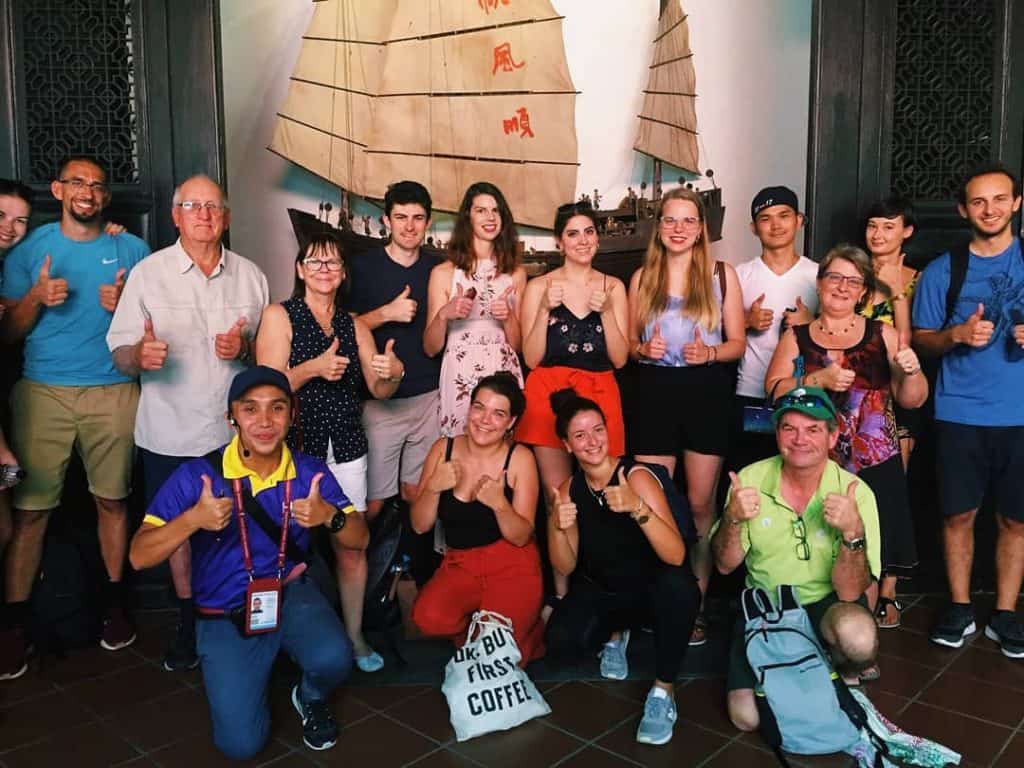 Great as these free walking tours may be, it is clearly tough to manage a 3-hour walking tour in the heat of Singapore with the occasional burst of rain. How does Bas overcome the challenges?
Bas agrees. "Yes, the weather in Singapore can be daunting at times, making it difficult to run our tours. For me, I keep myself aware of alternative routes to take so to avoid the heat or rain as much as possible. I also try to bring guests for a variety different experiences, both indoors and outdoors, to ensure that they are kept engaged at all times."
His infectious positivity on life helps too. In the service line, it is most important to keep guests happy and entertained. With a personal motto of 'Enjoying every moment of your life's journey', it is no wonder that his guests leave with a big smile.
Singapore is a small island but there is a lot to discover. Fortunately, with passionate local guides like Bas, the culture and history of Singapore will not be forgotten.