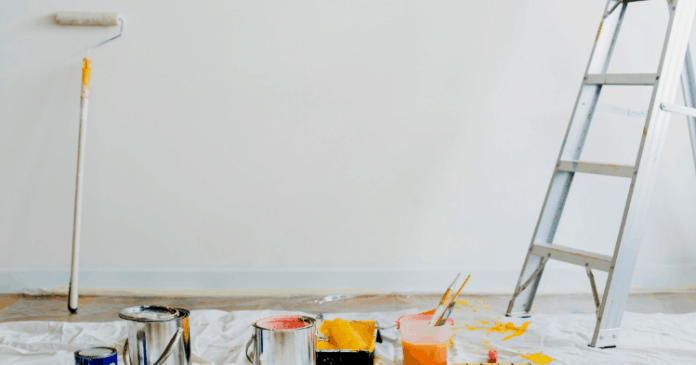 Whether you are a new and excited new BTO flat owner or your house is in need of a painting overhaul, this comprehensive listicle has got you covered.
How much does it cost for different house sizes? Which painting contractor is reliable? What are the risks of choosing freelance painters? We attempt to answer all your painting-related questions and more!
If you are sick of browsing through hundreds of painting services reviews or you are baffled by the plethora of choices, we've curated a list for you.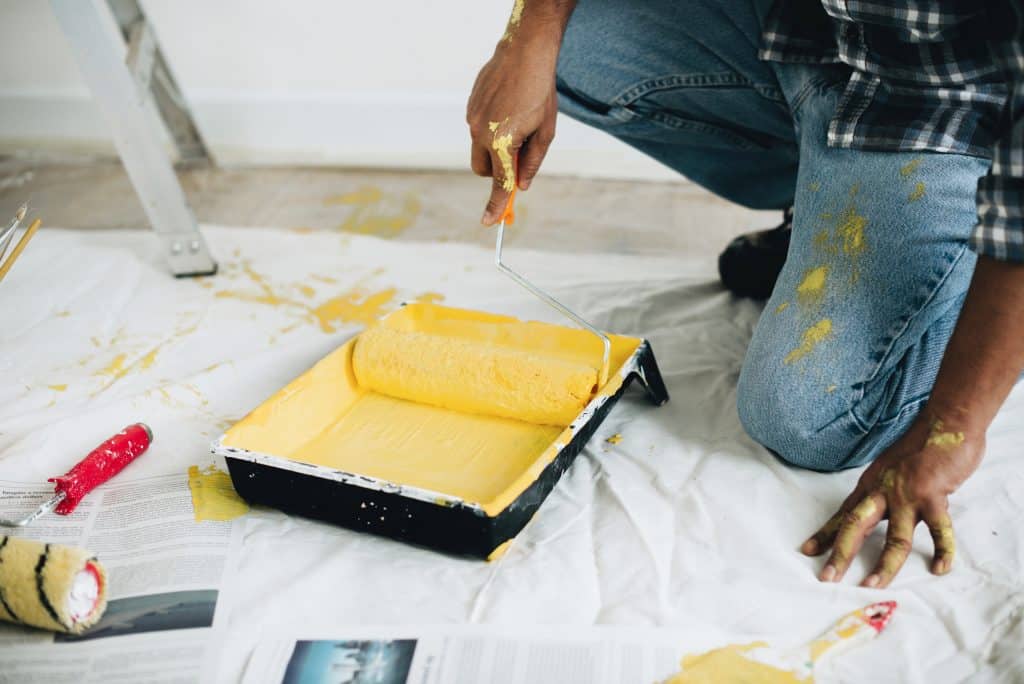 Top Reliable Painting Services In Singapore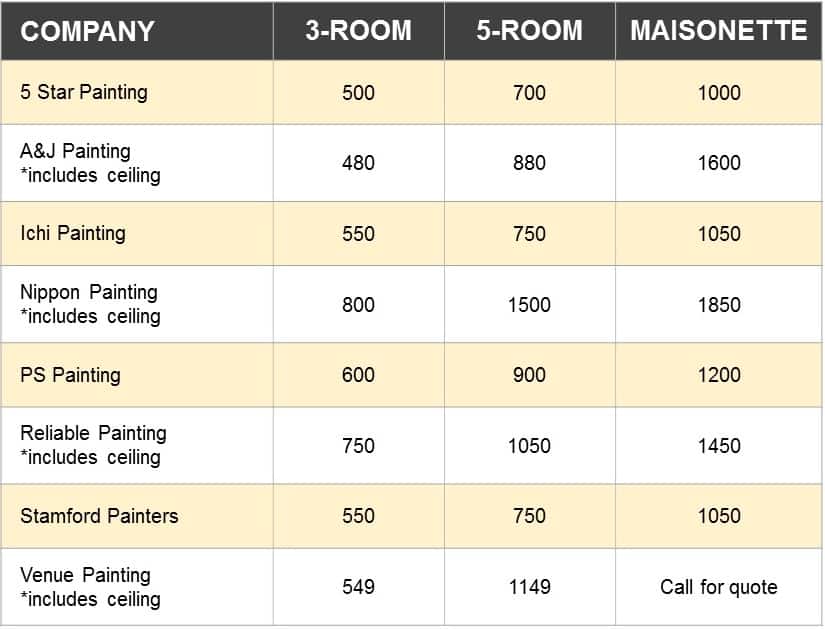 Priding themselves as one of the cheapest painting services in Singapore, they are a godsend to new homeowners with a limited budget. Most of the time, cheap and good is a farce. However, 5 Star Painting proves us wrong with top quality work as a result of their team of professional contractors and by using only high-quality paints.
With 3 decades of experience, their specialisation is in both HDB and Condominium interior painting. Their mission is to offer affordable painting for every household in Singapore.
Experience: More than 30 years
Contact: 6899 4084
Price Range: $500 to $1400
From electrical services to plumbing works and even floor varnish polishing, A&J Painting is basically a one-stop solution to all your painting and handyman needs! With all that expertise, you can be assured that they will do a great job with your home painting.
What is even better is that they put a strong emphasis on protecting your furniture, flooring and power points during the painting process, moving of all items in your house and free plastering of screw holes and crack lines – all at no extra cost!
Experience: 12 years
Contact: 9382 1820
Price Range: $480 to $1600
Worried of rogue painting companies who overpromise and underdeliver? Fortunately, Ichi Painting guarantees that all of their painters are insured and have went through background checks so that you can put your mind at ease.
Besides normal interior painting services, their team is also adept at textured painting. Yup, those fancy exquisite textures that are able to create your fantasy world. Also, they are a breeze to liaise with.
Getting a quote, asking for paint recommendations, checking for booking availability and payment is just a mobile number away!
Experience: 6 years
Contact: 8163 1003
Price Range: $550 to $1600
Needless to say, being the leader in premium paint products, Nippon Painting Services is definitely to be trusted for its workmanship. Although slightly pricey, bear in mind that you are paying for top notch service and a hassle-free experience.
To sweeten the deal, they throw in a whole load of freebies such as a free upgrade to 'Odour-less Anti-mold' for your ceiling, free wall inspection, free digital colour preview for inspiration and a 12-month free warranty!
On top of all these, they also offer a 0% interest-free 12-month instalment plan!
Experience: More than 50 years
Contact: 6319 7222
Price Range: $800 to $2350
One of the most common concerns when engaging painting services is to discover that they are amateur painters or unlicensed foreign workers.
At PS Painting Service, they ensure that all their workers are experienced and they are from either Singapore or Malaysia so that they understand what customers want.
Specialising in residential and commercial projects, you can entrust them to handle everything from colour consultation to post-painting cleaning. Believing in the importance of trust, this legit team works hard to meet deadlines and ensure your satisfaction!
Experience: More than 20 years
Contact: 6850 5025
Price Range: $600 to $1600
Just as its name suggests, Reliable Painting is a reputable company trusted for its room and office painting services. Serving not only the residential market, their clientele includes business owners, property managers, developers and even factory owners.
If you are the cautious type and you are worried about mouldy ceilings in our humid Singapore weather, they can also add on a coat of Nippon Anti-Mould paint for just a little more.
Responsive, professional and affordable, their high standards have won them lots of positive testimonials from happy customers!
Experience: More than 15 years
Contact: 9613 1227
Price Range: $750 to $1450
Although they are quite a new player in the home painting industry, the skilled team behind Stamford Painting has garnered quite an impressive portfolio within a short span of time. That is because they are painters themselves!
Immaculate painting, excellent customer service combined with a wealth of knowledge is their winning formula. Whether it is for HDB flats, condominium units or office spaces, they have the expertise to paint your walls, ceiling, balcony, kitchen pipes and more. They even provide door painting services – just sit back and relax!
Experience: 4 years
Contact: 6909 2780
Price Range: $550 to $1600
Using only 100% Authentic Nippon paints for all of their paint works, the dedicated team behind Venue Painting also aims to provide 100% satisfaction to all of its customers. Their wide repertoire of painting services includes interior painting, exterior painting, special effects painting, colour consultation and more!
Besides engaging professional painters, this established company goes one step further by having white washing experts and interior designers in their team. Leave the worrying aside and watch your property, be it HDB, condominium, semidetached or warehouse, transform into your dream space!
Experience: More than 15 years
Contact: 9142 4242
Price Range: From $549
Why Do Painting Services Cost So Much?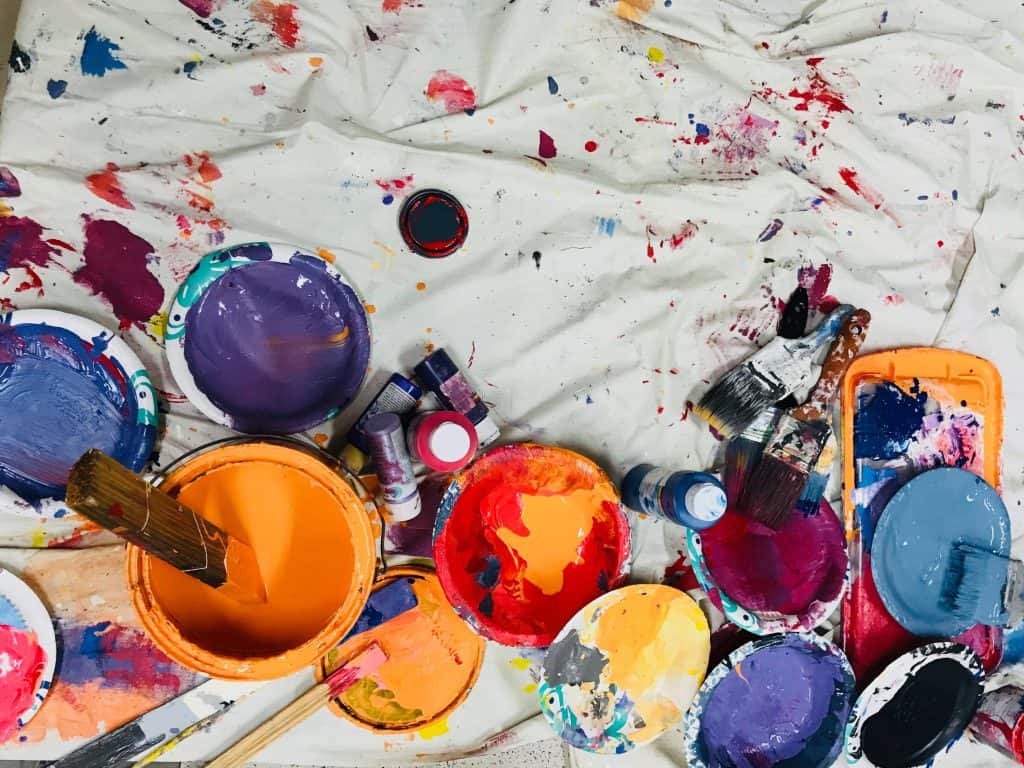 Isn't painting just slathering on some paint onto the walls with a brush or a roller? Sounds easy enough right?
Well, you are erroneously disillusioned.
Painting services by licensed contractors cost so much because it is a skilled job.
Professional painters go through years of technical training and backbreaking hard work to be gain that experience to be able to accomplish a flawless paint job. Do you know that the walls have to be sandpapered and prepped to get them ready for paint?
They also have to tape up all power points, cornices and door frames for protection. Also, climbing up the ladder to paint the top walls while ensuring an even coat is a tricky affair.
There are definitely cheaper freelance painters available in the market but you may be subjecting yourself to risks such as shoddy workmanship, damages to your furniture, hidden costs and slow completion lead times.
Cost savings vs Ease of Mind? The decision is yours.