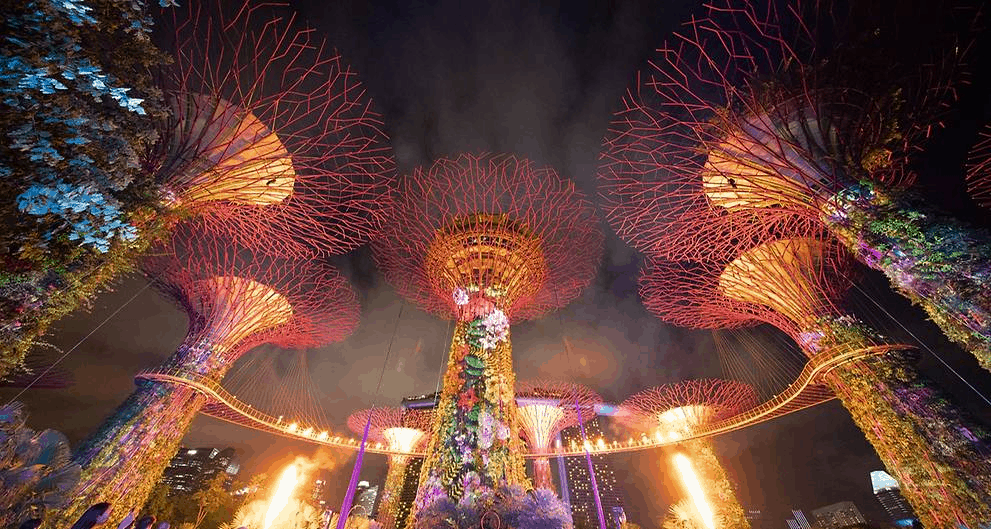 Imagine Gardens by the Bay on a scale you've never seen before with drones, flames and more.
Gardens by the Bay is turning five this year, and what better way to celebrate than to light up those iconic Supertrees with colorful visuals.
Besides allowing the Supertrees to take centre stage, the celebration will also feature a line-up of other activities including some fire twirlers, stilt walkers and aerial performers as part of the multimedia show.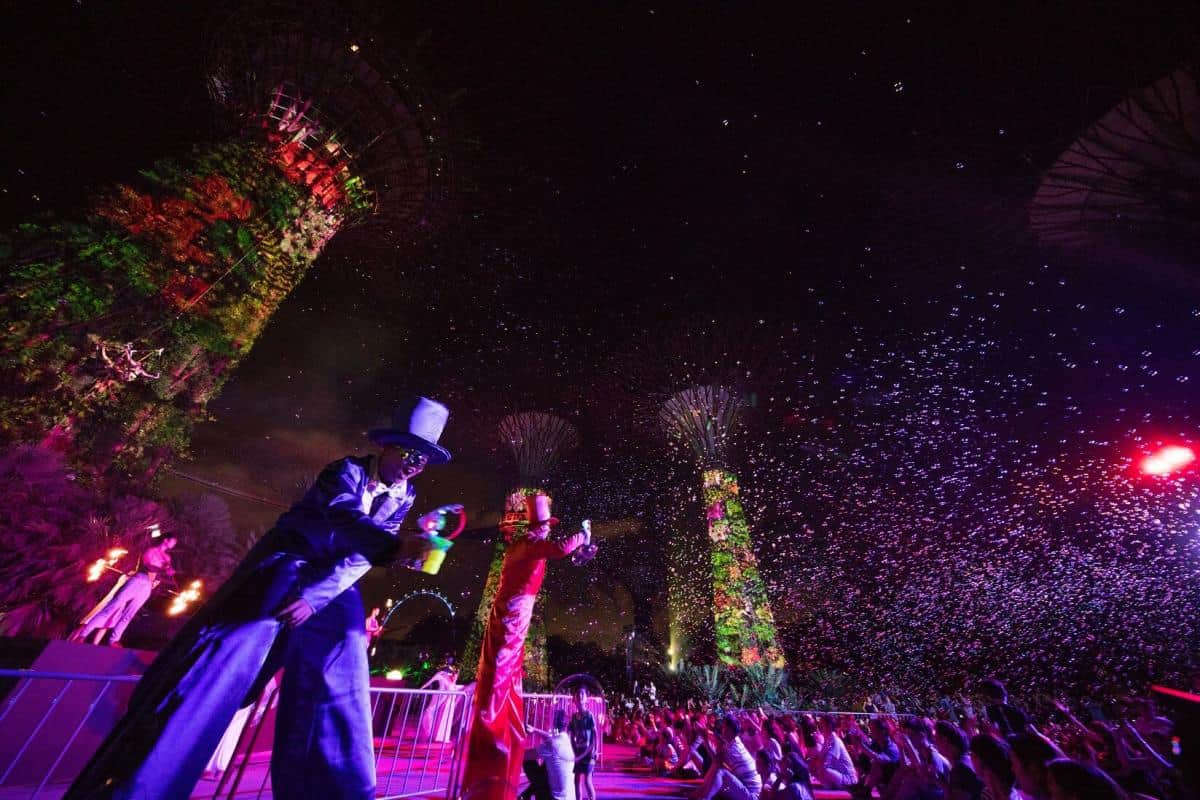 Called the Gardens Extravaganza Special, the 30-minute show will indeed be an "immersive show" based on what we've seen so far at their full dress rehearsals yesterday.
Imagine Gardens by the Bay on a scale you've never seen before, with aerial dancers hanging from the Supertrees and flames shooting out from the 22m-high OCBC Skyway. After you're done capturing a few cool shots for social media – look out for the band of drones dancing across the night sky with a showcase of formations – the number '5', amongst others.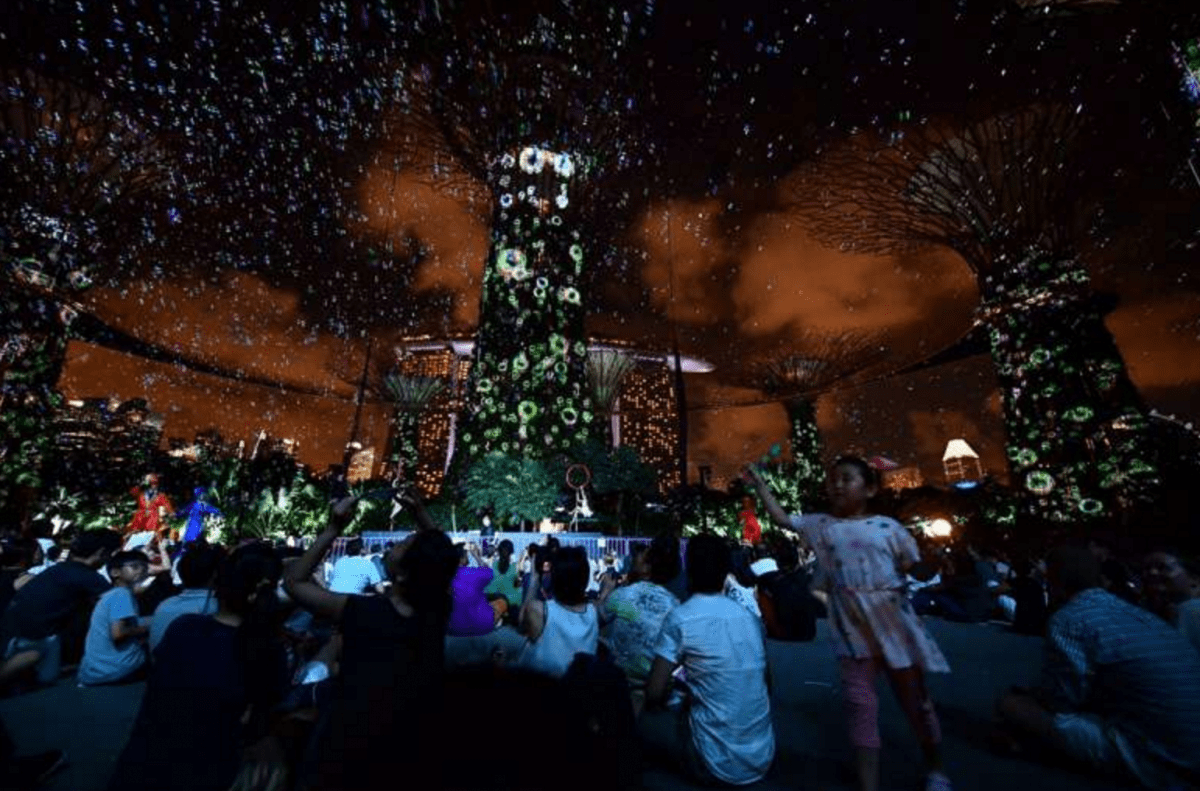 Source
Or if you're feeling brave, join in the dance party. Otherwise, explore the food bazaar and outdoor movie screening instead.

Source
That's all happening this weekend – but if you die die cannot make it – there is the Gardens Extravaganza, which is a sound and light exhibition, that's happening for the whole month of June.

Supertree Grove
June 3 & 4
7.45pm to 8.15pm