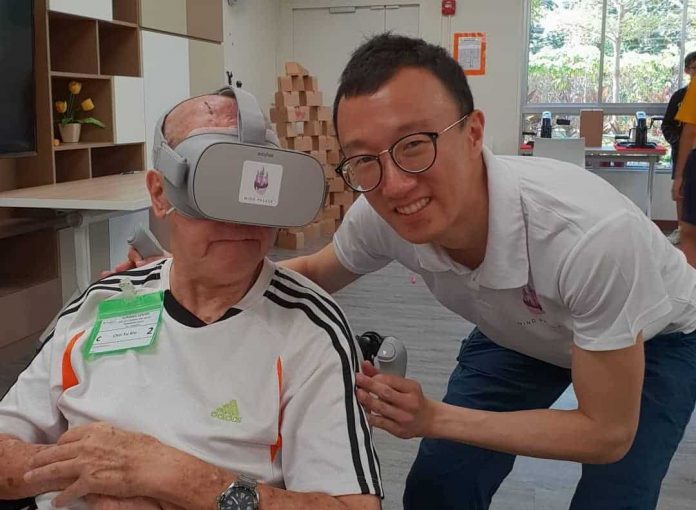 Speak of virtual reality (VR), and you're likely to recall the most recent video games or the latest movies. However, those are no longer the only avenues for such new technology to shine – education, sports and even healthcare have all benefited from VR implementations to their field.
Of course, this technology is not cheap, so when it comes to elderly folk living in homes, there are few opportunities for them to try their hand at VR despite the possible health benefits.
Cooped up in homes due to their lack of mobility, many elders suffer from memory loss due to dementia, as their minds are no longer kept active by the hustle and bustle of the surrounding city life.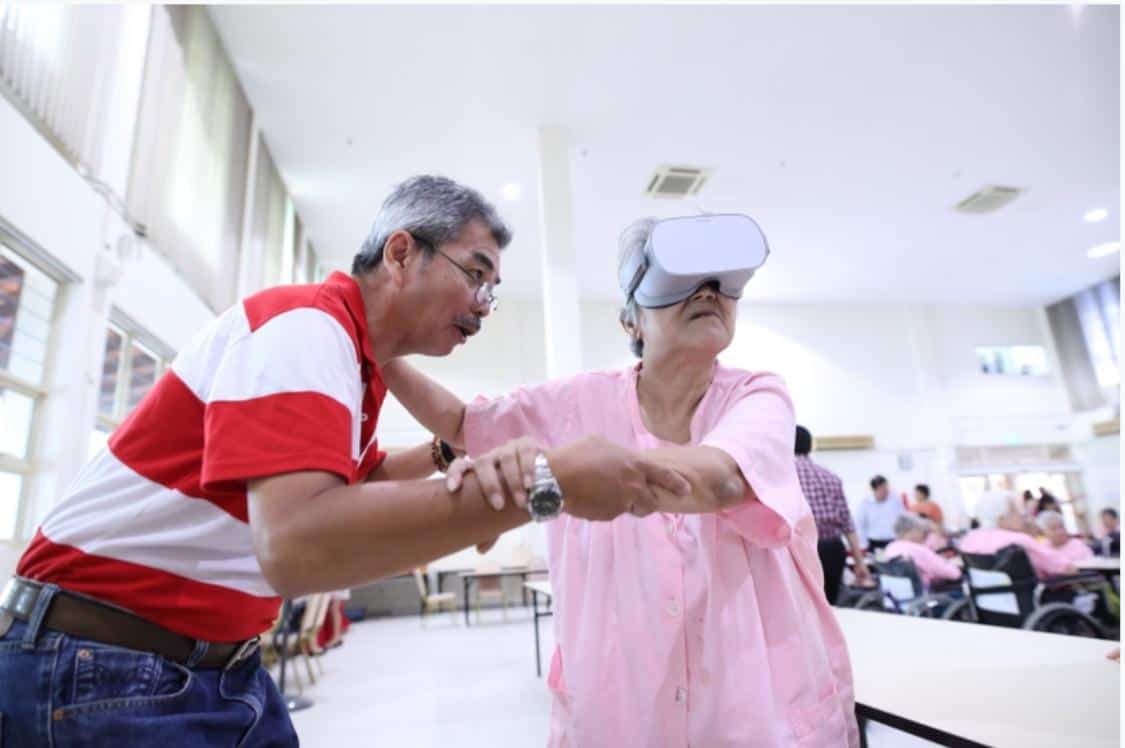 One Singapore start-up, however, is looking to change all that – Mind Palace, a homegrown social enterprise that aims to immerse elders into well-trodden neighbourhoods or locations they are not able to visit on their own through the use of VR.
First created during the three-day Startup Weekend Singapore Mega hackathon in September 2018, it is the brainchild of tech artist Eugene Soh, who also runs creative studio Dude Studios.
Avid social media users may also remember him as the first Singaporean to create custom filters for Instagram, having been invited as part of the first batch of 20 creators to have their works go live on the platform.
In fact, his filter ended up being the world's second custom one, to which the 32-year-old joked, "I could have been first, but I was busy doing Mind Palace then, so I came in second."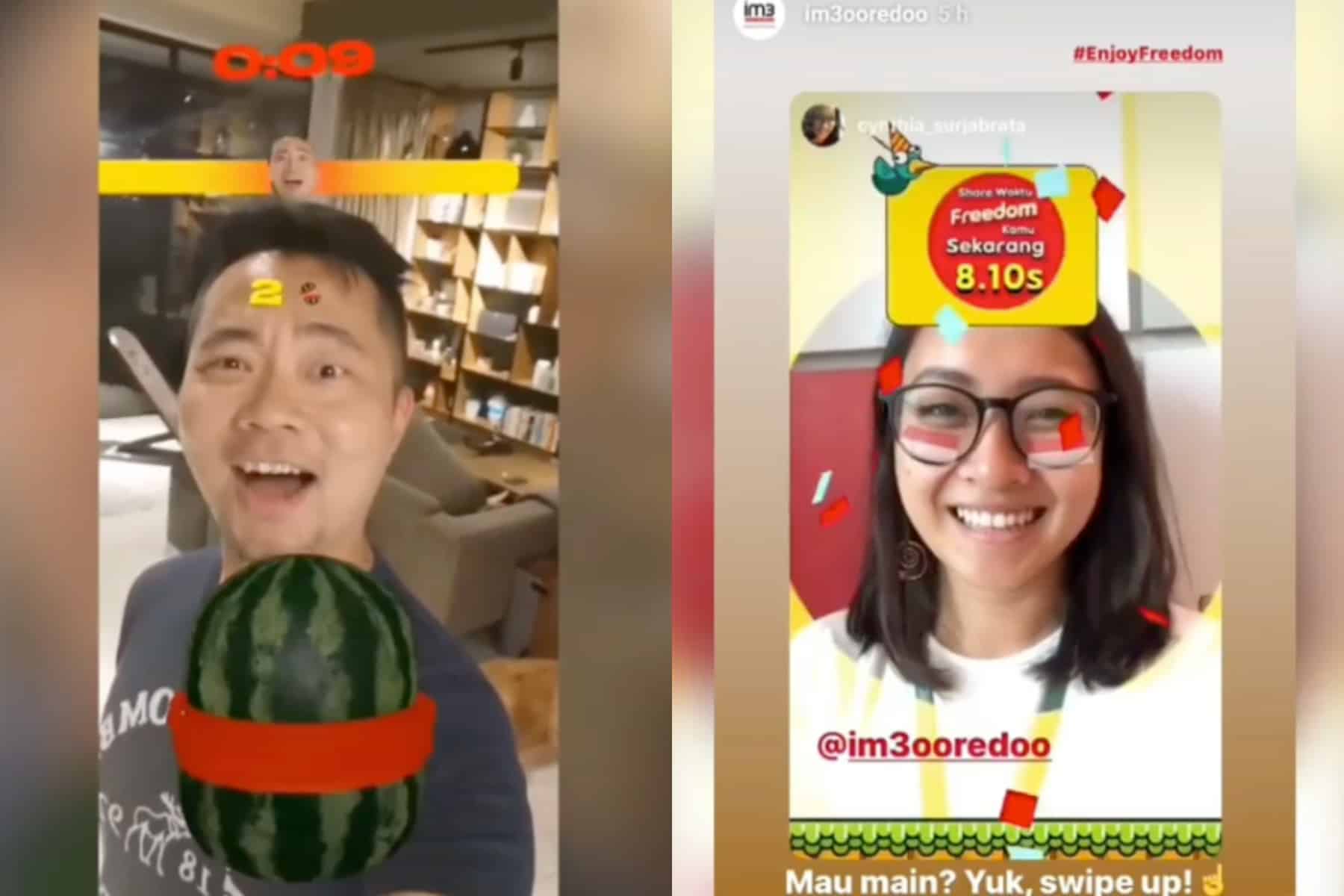 The Dude from Singapore
Running two creative gigs and his own pet projects on the side are all important aspects of the busy developer's career, although it was not a part of his "five-year plan" back when he had first entered university.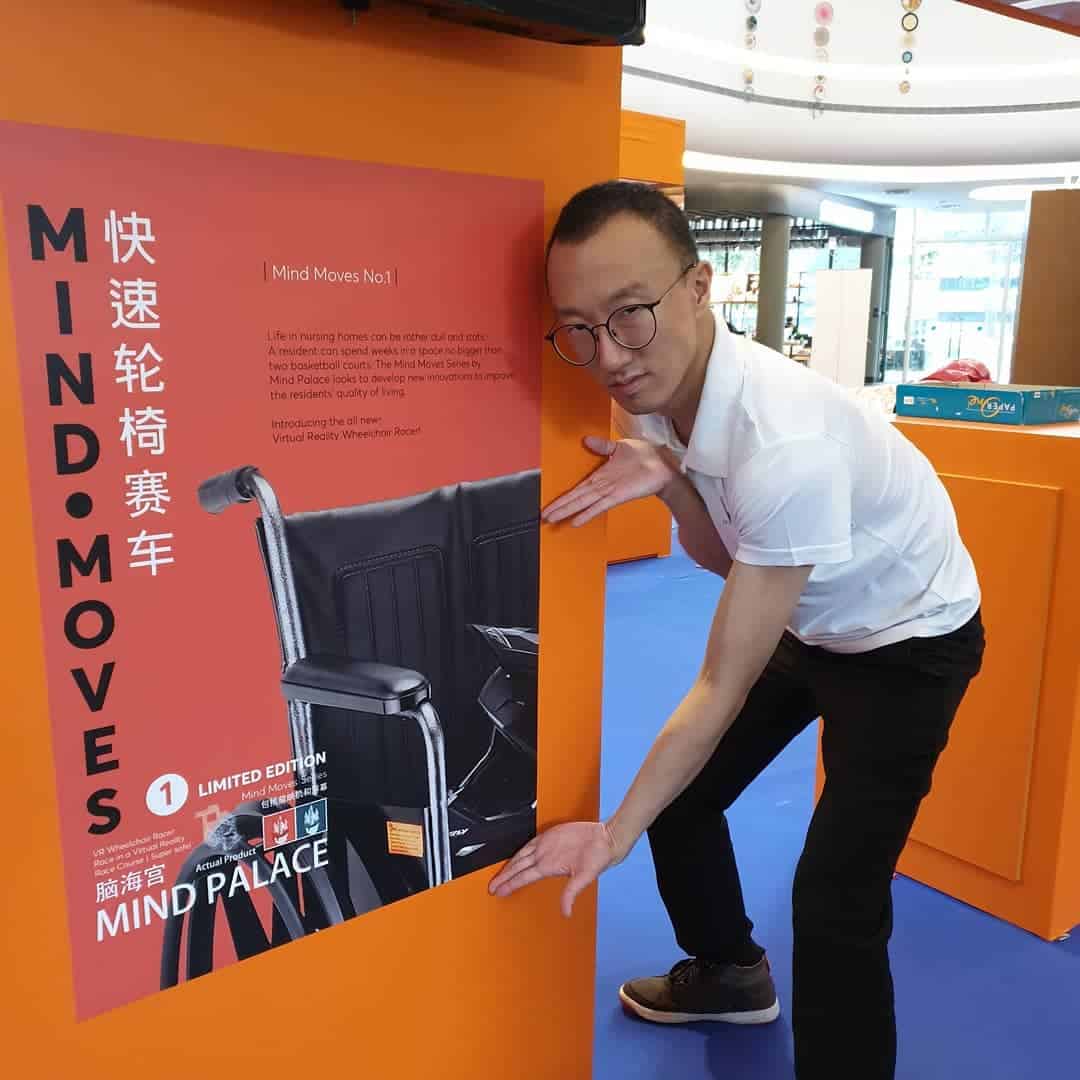 "I was on track to becoming a game designer, as I majored in interactive media," the founder of Mind Palace said.
That was until one of his works went viral on Facebook in his third year at Nanyang Technological University (NTU)'s School of Art, Design and Media – The Last Kopitiam (2010), a stitched photograph of a hawker centre scene styled as a local take on Leonardo Da Vinci's The Last Supper, shot and created for tertiary publication CAMPUS magazine when he was a freshman.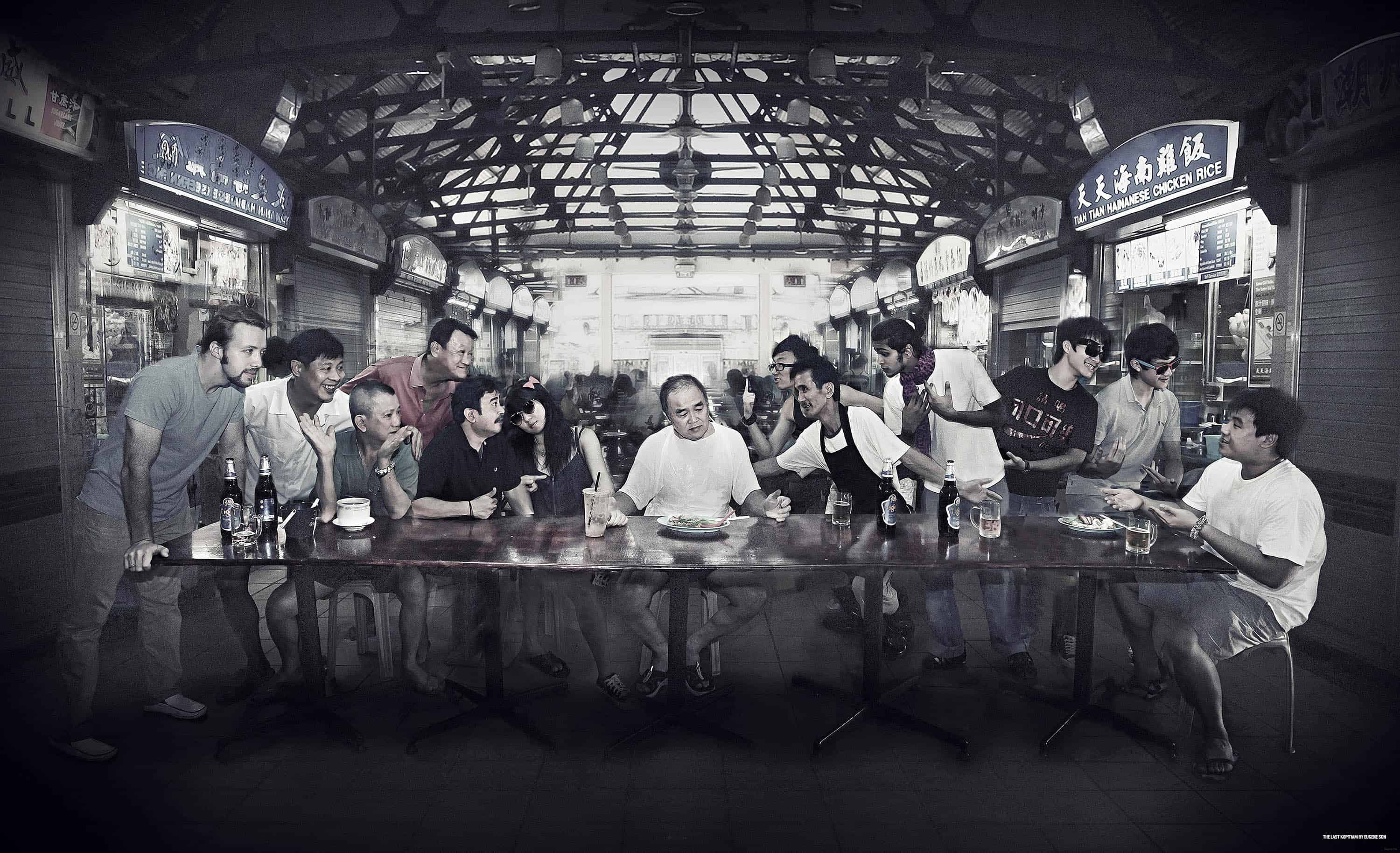 The image diverted Soh's route from becoming a game designer to an artist, as galleries began contacting him to create more similar works. "My first solo show was given to me by OCBC after graduation," he said, "and after that, it has been just projects after projects."
The curious change in careers was also explored in his TEDx talk in 2015, where he detailed how he has made his place in the art world as a tech artist.
Building the Palace Foundation
Forming connections in the art and media industries was how Mind Palace eventually came to be used in a real-world setting, as Soh was invited by a friend to bring his VR goggles to a nursing home.
"I went there with 10 headsets, each slotted in with an Android phone," he recalled. The 360-degree videos were uploaded to YouTube, which brought with it its own hiccups alongside the slow framerate of the videos and poor internet connections in the home – the scene would end on its own, with the elderly being unable to move on from the final frame and unsure of when to inform the staff that the experience had ended.
"If we ask, 'is it nice to watch?', they will agree even if the screen isn't moving anymore," Soh laughed, "It was only through the gap of the goggles could we see that video was already at the options menu. So, I had to customise my own."
Mind Palace has since upgraded both its soft and hardware – Soh customised his own app that would automatically play the videos and allow him control of the elders' experience, and they now use the Oculus headset.
Exploring Another Reality
And what do the folks actually see? Mind Palace's Mind Tours take the elders to places both familiar and unknown, through a video tour that is filmed and scripted entirely by the team.
This includes locations like Haw Par Villa and Chinatown, with voiceover tracks in the common Singapore languages for the elders to understand. Overseas locations are also amongst the choices, allowing them to see the world from the comfort of their homes.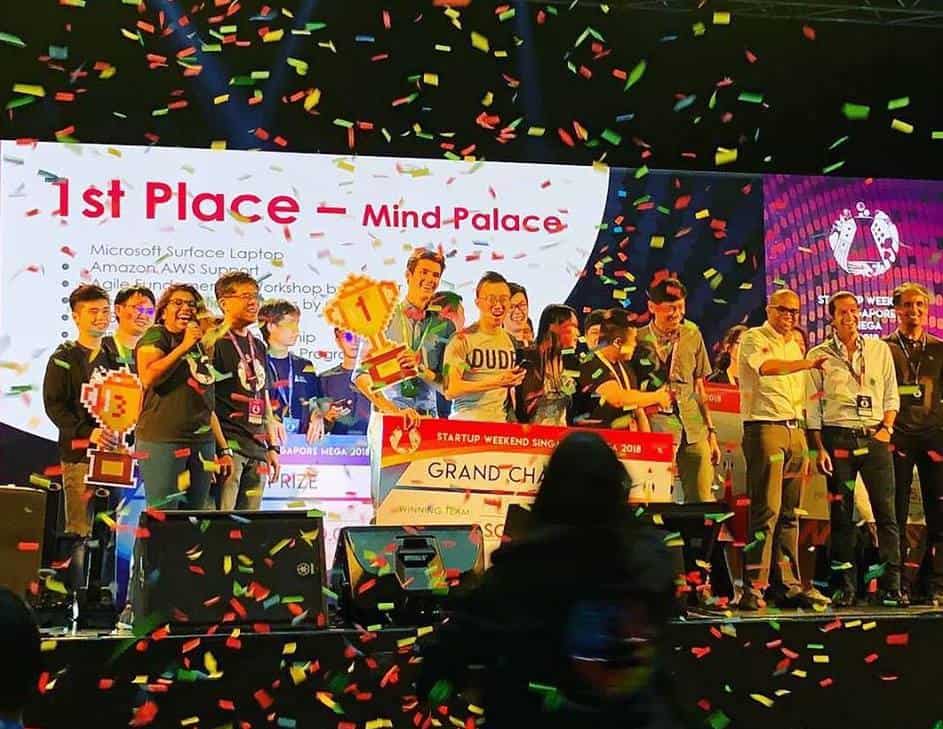 However, Soh wants to go a step further – using Mind Palace to allow dementia patients to return to their old homes and see their loved ones. To demonstrate, the team had fashioned a 3D artist's impression of Soh's old home and images of his own family during the hackathon in 2018, with the idea that should these elders wish to see their family and home, they could do so through the headset.
This project, however, is what Soh calls "a very solid hypothesis" at present. "It takes a lot of effort just for one family with months of development, and that's very expensive to do," he said, "We're also still looking for that one willing family."
He noted that families that have approached Mind Palace have preferred to retain their privacy, as the 3D artist's modelling would have required many images of their home and family members.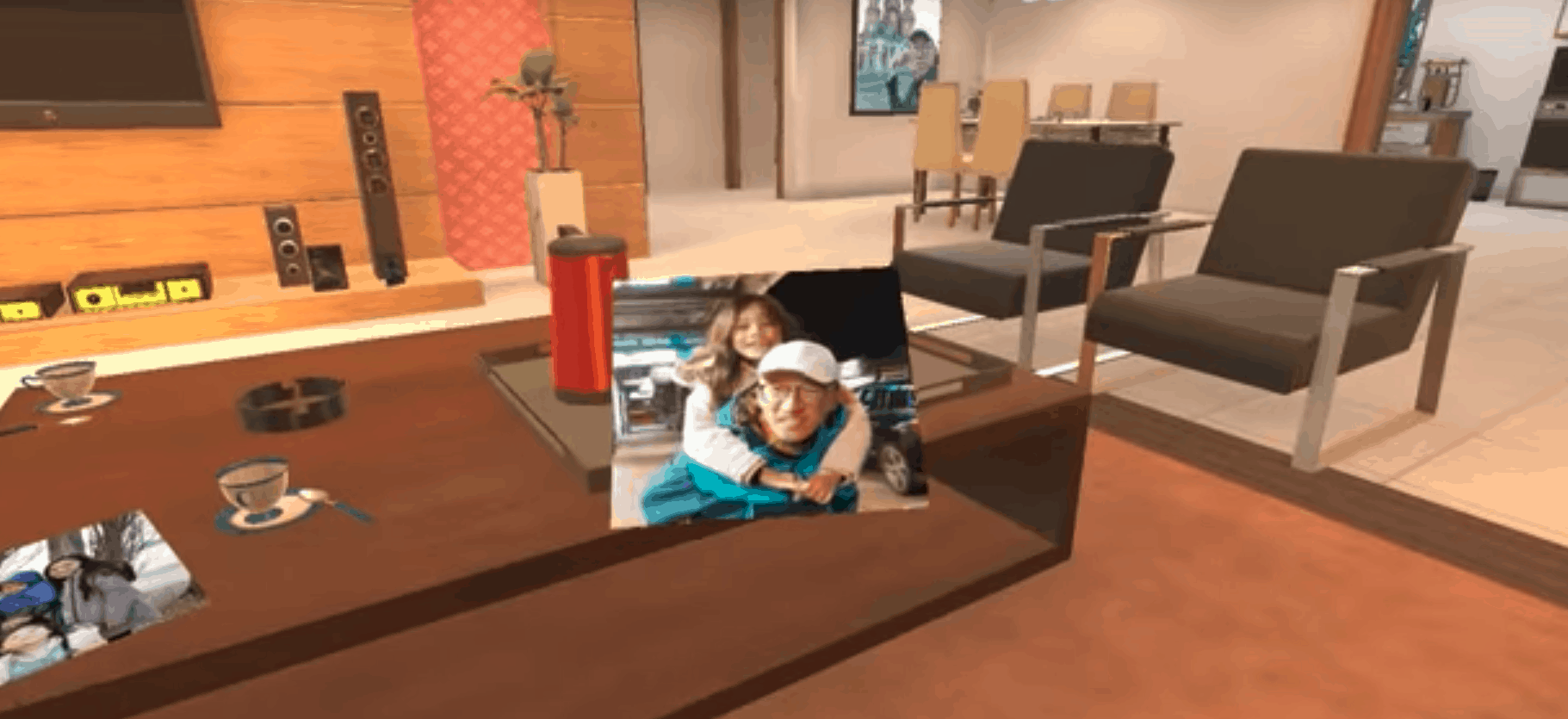 Mind Tours, however, has remained popular. Over 500 people from approximately 20 homes and events have trialled the enterprise's videos, with every trial session conducted for free. Homes and hospitals that have benefitted so far include Sengkang General Hospital, Society for the Aged Sick and NTUC Health Nursing Home.
"I wouldn't call this a business – we're not in it for the money," Soh clarified, "Even if (the organisations) end up buying the headset with our content from us, we sell it at cost price." His staff also handles each headset's maintenance, with a year's warranty for the sets.
Real Emotions
With VR making images as close to reality as possible, it begs the question – do the old folks, whose minds are slowing down with age, understand that what they see is not real? Soh believes that they do.
"Due to problems with strapping on the Oculus, the elders don't put on the headset, they simply hold it," he said, "Some of them do reach out to try and touch what they see, but I haven't seen one who thinks it's real. (The technology) isn't quite there yet."
However, he said that the emotions the images evoke are tangible. "Their feelings linger on even after the experience has ended, so if we were to place them in a room of, say, puppies, they would be smiling throughout and after the video," Soh observed.
"There are visible feelings from the elders, but they are not completely tricked."
The Next Level
Despite the amount of work on his plate, Soh continues to conduct Mind Palace sessions when possible, as well as expand the programme's reach to not just more homes, but willing volunteers.
One example of the latter was renting out headsets to a Singapore Armed Forces reservist unit for their home volunteer session. The team trained the participants as facilitators, who in turn allowed the elderly at Tembusu Senior Activity Centre to experience Mind Tours.
Additionally, Soh guest lectures at NTU's Wee Kim Wee School of Communication and Information, and currently plans to host a workshop for university students to create their own 360-degree video tours for nursing home residents.
For all the work Soh and Mind Palace are putting into creating a dynamic experience for old folks, the programme is nowhere near its final form – partially due to a hygiene issue with the headsets that he finds "really hard to solve".
"The headsets get passed around, and if one person has conjunctivitis, everyone will be at risk," he said, "As a technology agnostic, if one is giving me problems, I will switch to the next."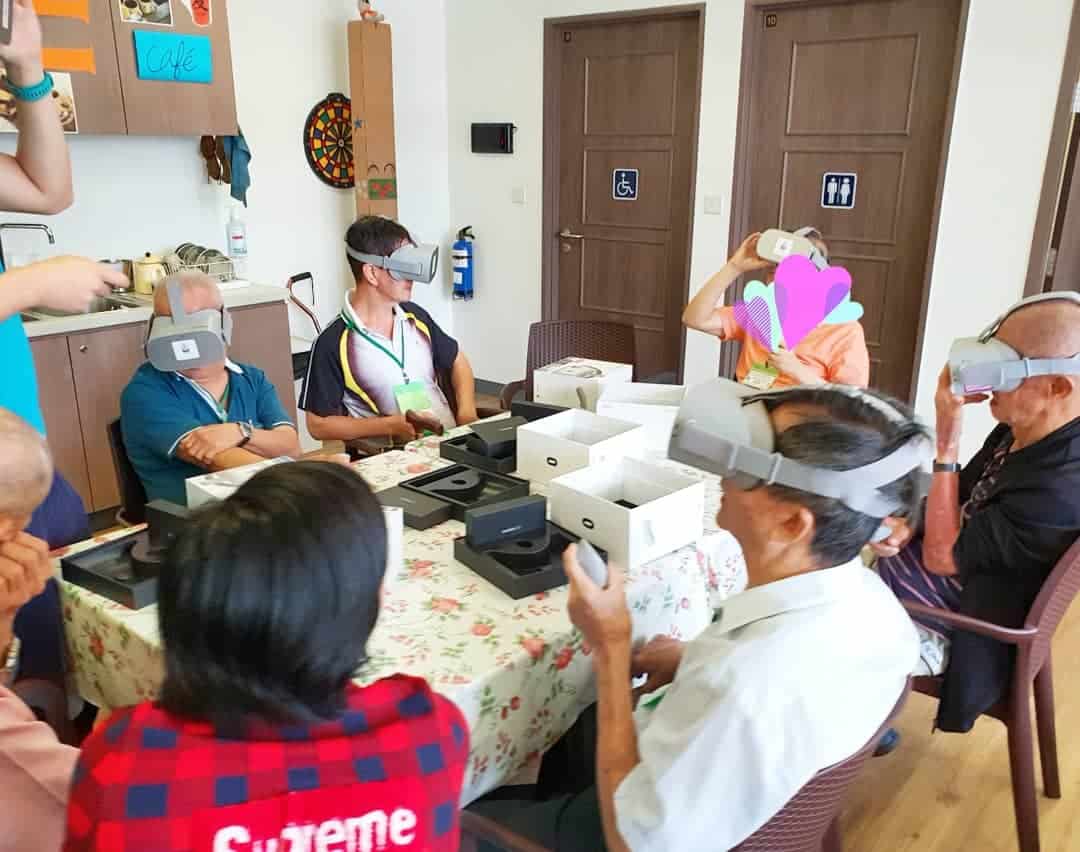 Doing away with headsets entirely for their next iteration, Soh mentioned plans for an immersive room, where the elderly can be wheeled in to experience an interactive video. Using technology from American tech giant Microsoft's Kinect, the hands-free simulation will allow the elderly to move their arms around which the headsets had not allowed.
Of course, the room is still in the works, but delving into and trying out new technology is what Soh enjoys most about his job.
"I started out just wanting to play with new technology," he said, "and the ideas came while I was exploring. It's important to keep creating."
Check out Mind Palace here.