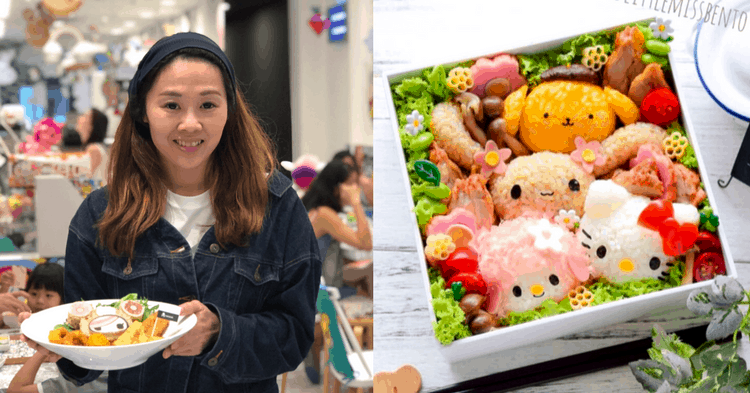 When we think food, we think presentation and taste. It's undeniable – a lot of creativity goes into developing recipes and preparing delectable delicacies. Enter Little Miss Bento and you have a whole new ball game.
I find myself walking inside Kumoya Toki-doki Pop Up Cafe on a Friday evening. Located on Jalan Klapa street, this is the world's first Tokidoki cafe. Tokidoki, which means 'sometimes', is a sensational lifestyle brand and has an international cult following.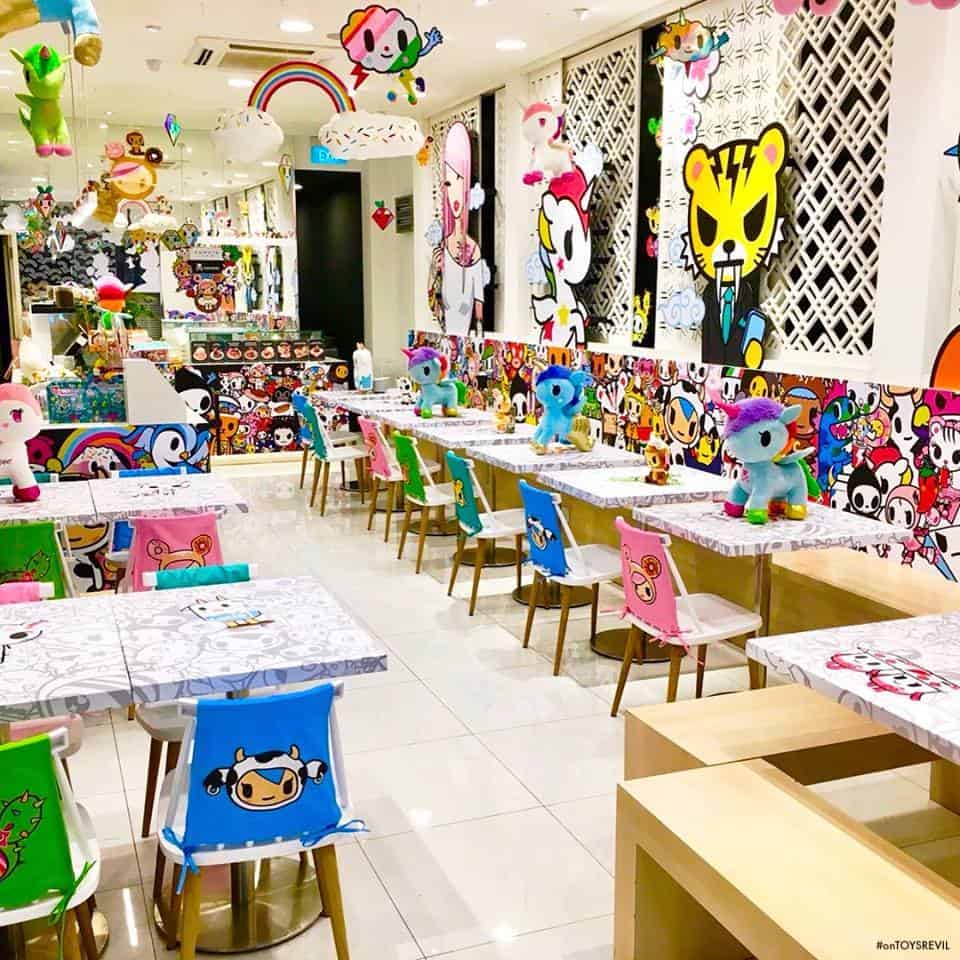 This themed cafe experience is a result of a collaboration by Kumoya and Little Miss Bento. Before Tokidoki, they have worked together on themes including Sanrio's Cinnamoroll, Miffy and the Care Bears.
As always, the outcome is Insta-worthy and adorable.
I walk inside to find Little Miss Bento doodling in her notebook, with her MacBook and a cup of warm tea lying on the other side of the table.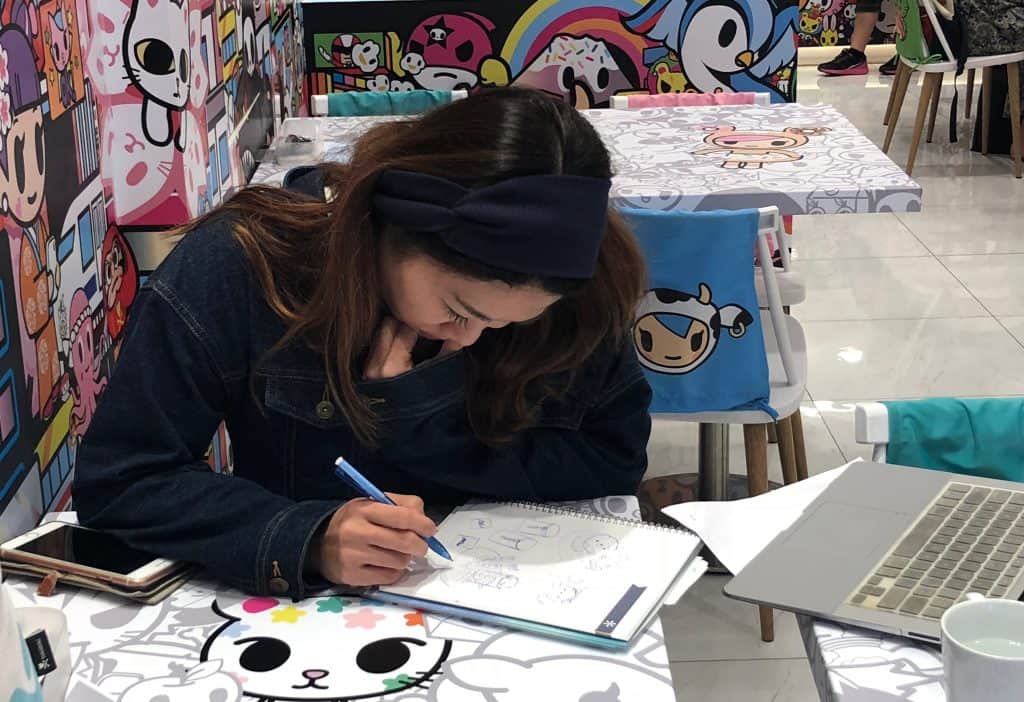 We greet each other as I apologize for interrupting her doodle. She smiles and says, "that is what I do to relax, it's alright." The first question that comes to my mind is she decided to become a food artist. I shoot. She tells me that it was never a plan; it just happened.
The Journey
Shirley Wong's interest in the kitchen dates back to her school days, where she tried her hands at anything. "One of the best parts was that my mother never restricted me, she let me experiment. I used to make Milo bread and rich butter toast!" she remembers fondly.
"I have been lucky to have my family's blessings in my pursuits. Even today, my husband totally understands and is extremely supportive."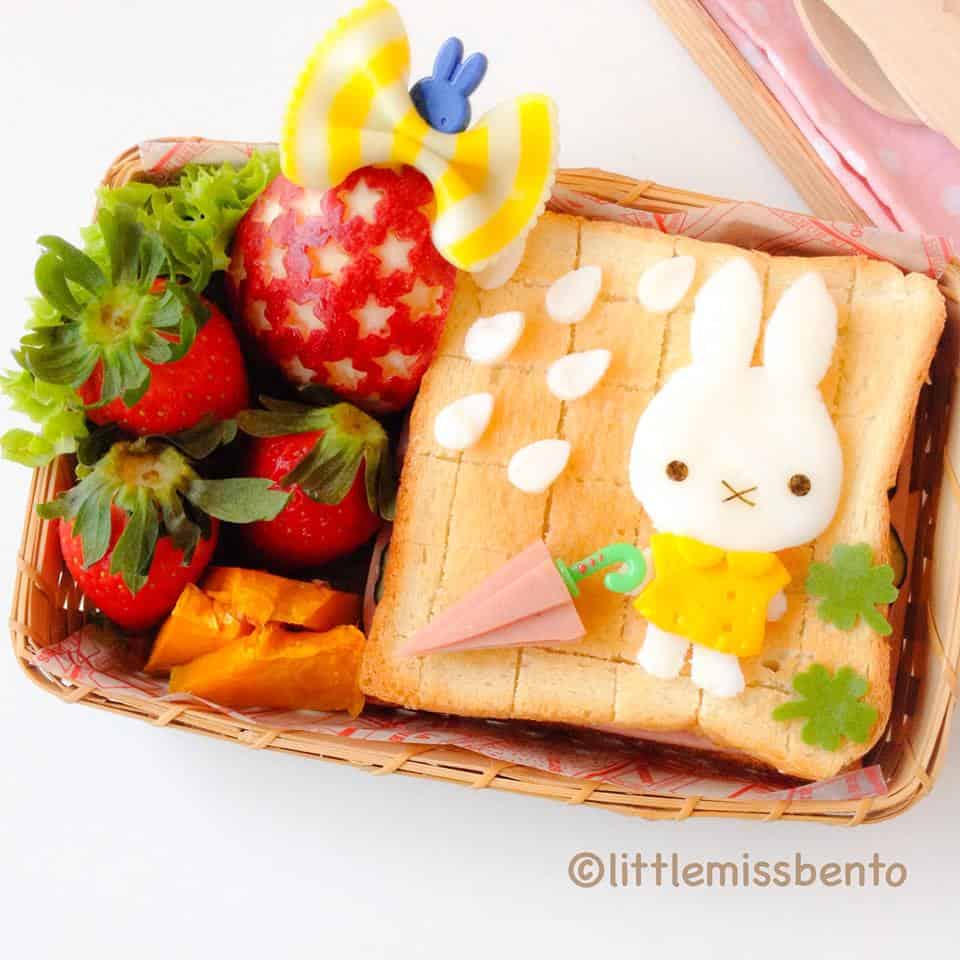 Before becoming the popular 'Little Miss Bento', Shirley was a professional dancer. After completing her Major in Contemporary Dance from The Hong Kong Dance Academy in 2o07, she worked with the Arts Fission Company for almost 4 years.
There, she met a Japanese woman who proved to be a major influence in her life. She used to bring traditional, large lunch boxes to the company, which gave her ideas.
"Packing lunch boxes for myself and making it interesting became the high point of my days."
People in the office started talking about her beautiful boxes and she gradually became popular. "Someone suggested that I should post these online," she exclaims.
Once Shirley started posting her cute bentos online, there was no turning back. She garnered a crazy fan following in no time. Today, she has more than 332, 000 followers on Instagram and 49, 000 on Facebook.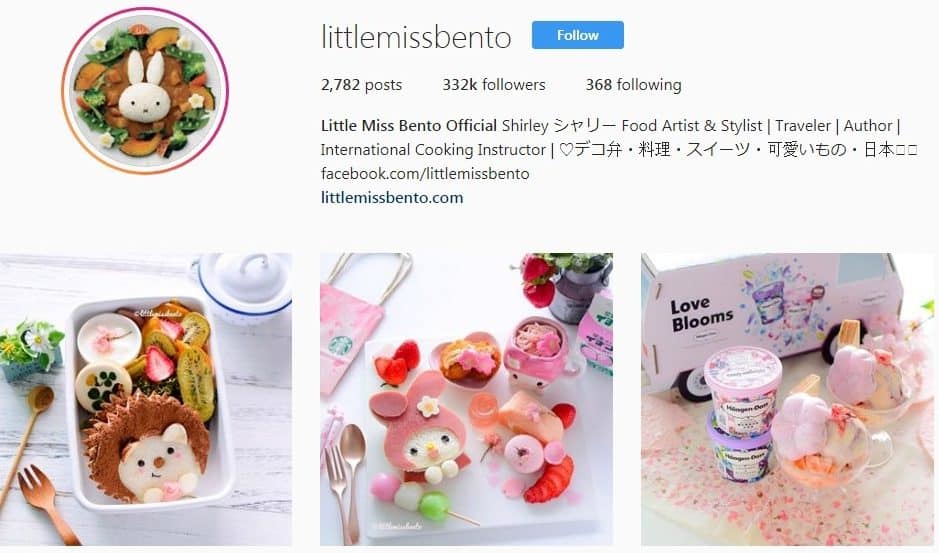 Onigiri To Bento
She decided to start a blog in 2012, having won the International Bento Contest and the Hello Market Decoben Grand Prix. The name of her first website was littlemissonigiri.blogspot.com. In just a year's time, her popularity grew further and she decided to re-brand herself with one name on all online handles.
Hence, Little Miss Bento was born. 

She bagged the title of Singapore Blog Award in 2015, while also being crowned the winner of the Influence Asia Awards 2015 in the food category.
Today, Shirley is a certified instructor with the Japan Sushi Instructor Association and Japan Salonaise Association. I ask if she had expected such rewards when she embarked on her journey.
"It is important that you keep going, without knowing if there will be any rewards or not. If there are rewards, you need to be ready that they may not be a consistent thing. Only then, you can follow your passion with a pure heart."
However, she admits that awards and recognition are major motivations – they help in keeping the faith of an artist alive. As Little Miss Bento's social media following grew, brands came knocking on her doors.
The Process
The food that I ordered at the café arrives – it is delicious and beautiful at the same time. "As a Bento artist, what comes first – the food or its presentation?" I ask.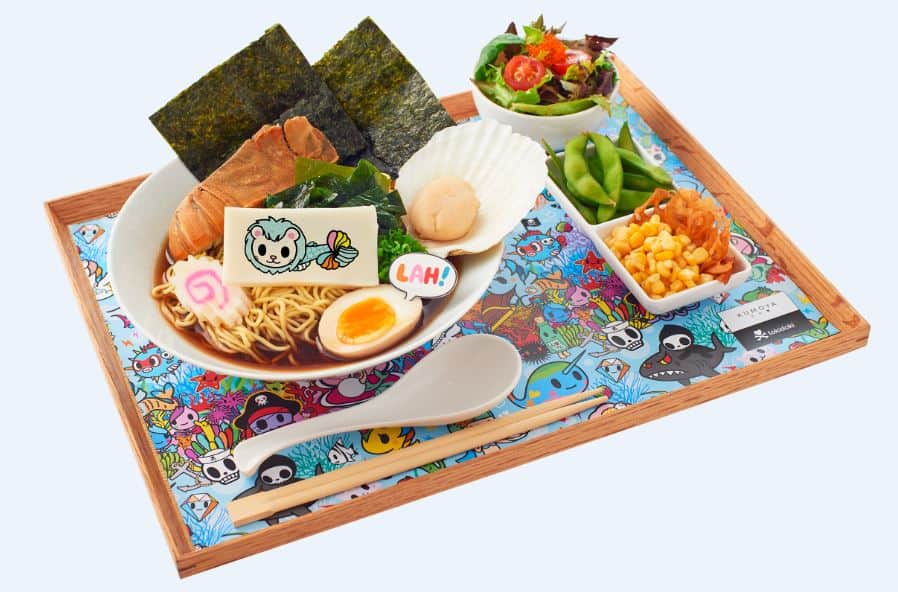 Shirley tells me that the entire process is quite challenging.
"First the menu is decided, then after several sessions of brainstorming, we start working on the actual item. Then we improvise on the ingredients and the design," she explains.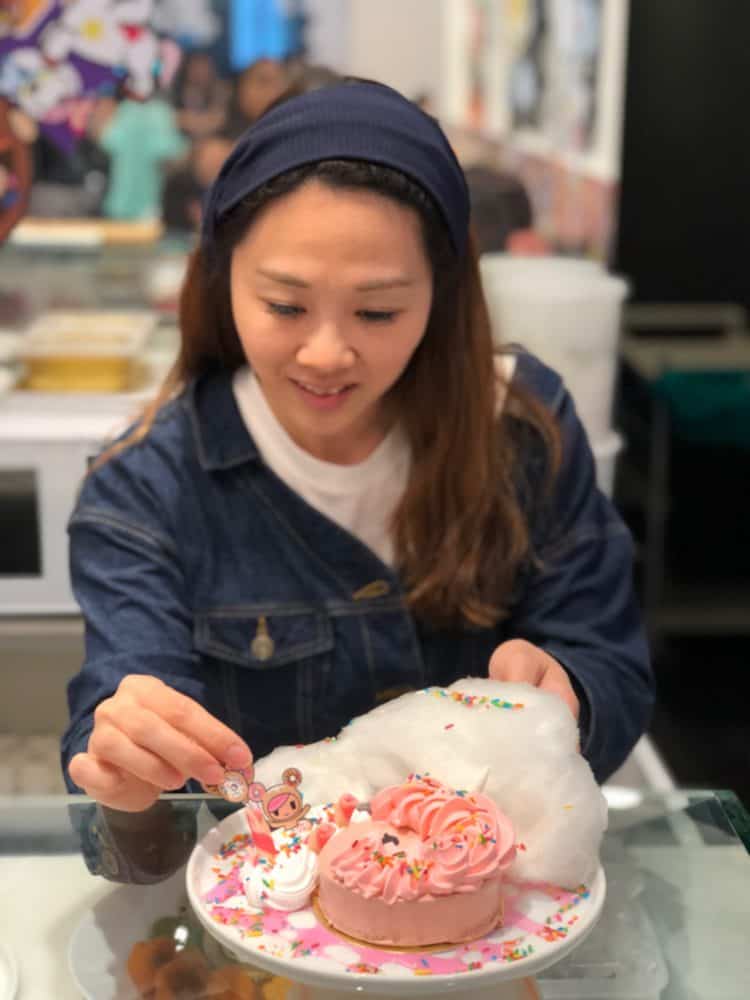 She adds that if they are working on a patented character, the team also needs to come clear with copyrights and other formalities. Finally, there is a presentation and then the item is finalized. "Sometimes I try one item in 2-3 different ways just to experiment," she exclaims.
Shirley tells me that she finds herself in an open space while working with Kumoya. "Joseph (Kumoya) is very open to ideas. They don't block my creative space and I get what they want. I guess that is why our collaborations have been successful."
Plagiarism – The Enemy
I then ask her about the obstacles that she has faced so far.
"I have worked hard and it is fair to say that it has paid off but there was a phase when I was too upset. Upset about plagiarism. Social media has played an important role in my life. It is a boon but it has its disadvantages," she says.
She started using watermark signatures on her posts later to prevent people from using the pictures.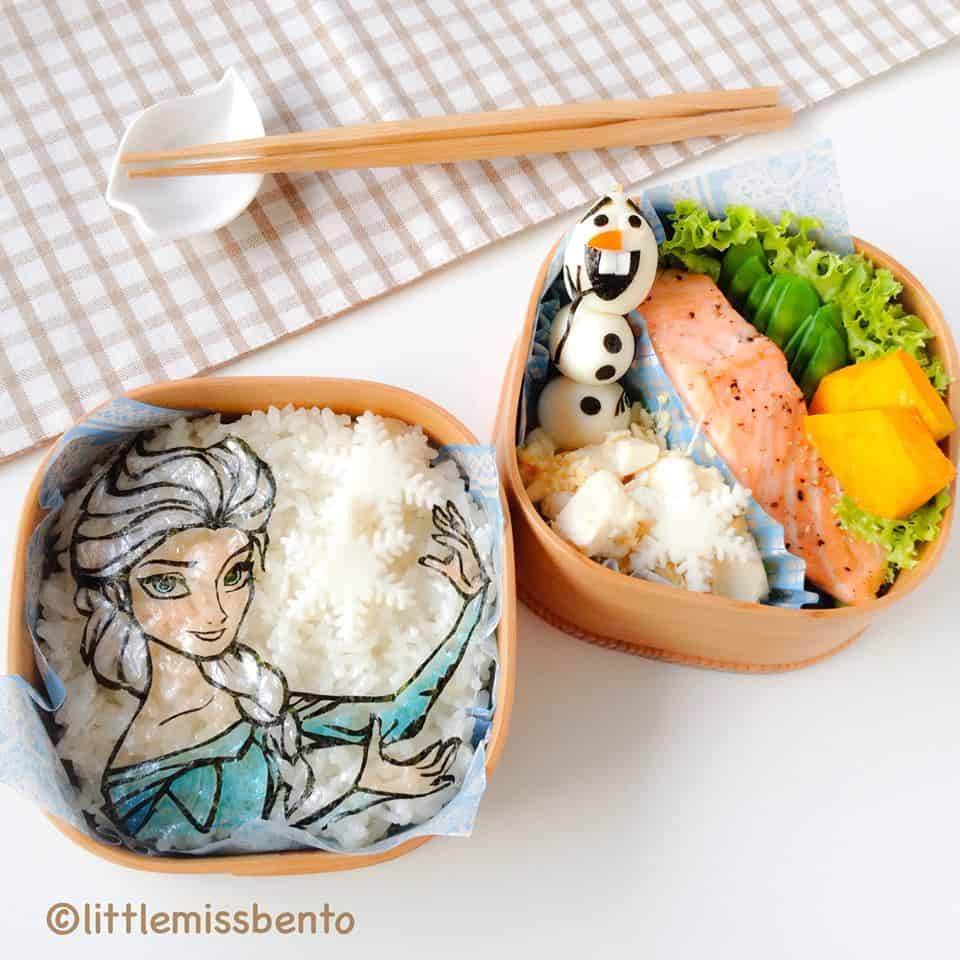 "There was a time when people simply started copying and posting my work by their names. It disturbed me a lot but now I have found a way to let it go," she explains. We wrapped up the interview on an inspiring note when she said:
"A friend of mine told me that if people are copying you, it means you are setting a trend. So, just breathe, forget and keep going."
To know more about Little Miss Bento, read her blog.