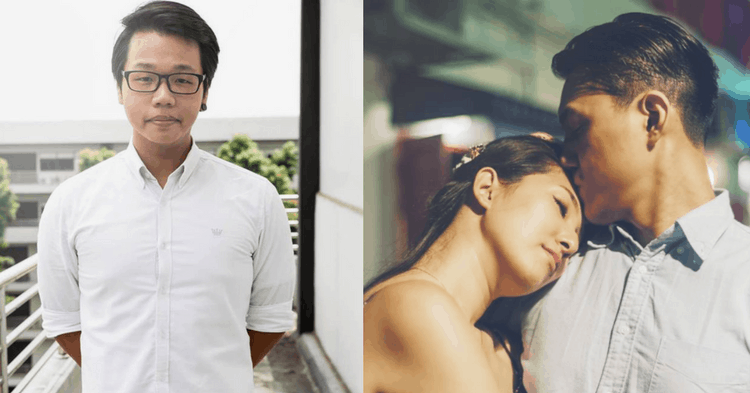 24-year-old Junior Chew is the last face you'd expect to see behind the stellar work of Forte Visuals.
The photography/videography company's portfolio is proliferated with dreamy video sequences and couples in their wedding attire, characteristics of a genre that is mostly covered by older people deemed to have a better understanding on the concepts of love and marriages.
And yet, Junior began crafting wedding videos at the age of 21, placing the company on the wishlists of many young and old marrying couples.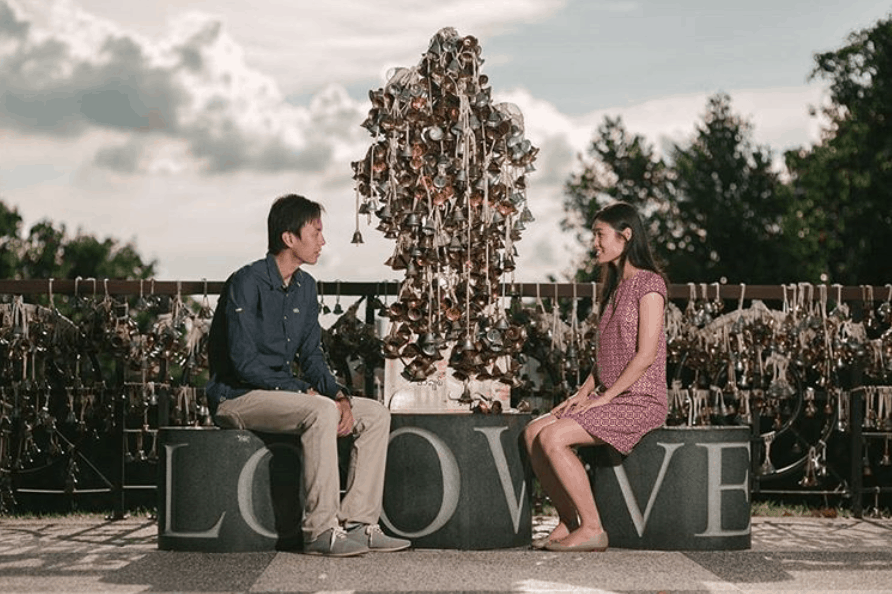 Junior and his two initial partners birthed Forte Visuals with the intention of diversifying their portfolios, having graduated from the Film, Sound and Video course at Ngee Ann Polytechnic.
Fresh out of school, they decided to converge on event and wedding coverage, despite the genres being a risky choice; it's strenuous getting clients when you're in a saturated industry that relies on trust and word of mouth.
After all, what could a youngster know about love?
A testament to crushing stereotypes, Junior and his team generated $135,000 in a mere 7 months. This youngster may not know love or marriage, but he sure as hell understands them.
Fresh Off The Education Boat
Junior smiles boyishly as he tells me why he's always wanted to go into weddings. I'll admit, it's not an explanation that I expect—I'd half expected his decision to go into weddings to be commercially driven.
"Wedding videos are like an insurance," he says.
He goes on to share his inspiration – a story from a counsellor. Having dealt with marriage counselling, she had to work with a couple whose relationship had gone stale after years of repetition and routine.
A moving moment of her therapy was when she watched the couple's wedding video with them, with the intention of helping remind them why they had been together in the first place. The couple shared the reminder in silence, exchanging only a gesture that was enough to speak a thousand words.
They simply held hands, in a moment that Junior describes to be what "should be driving them till the end."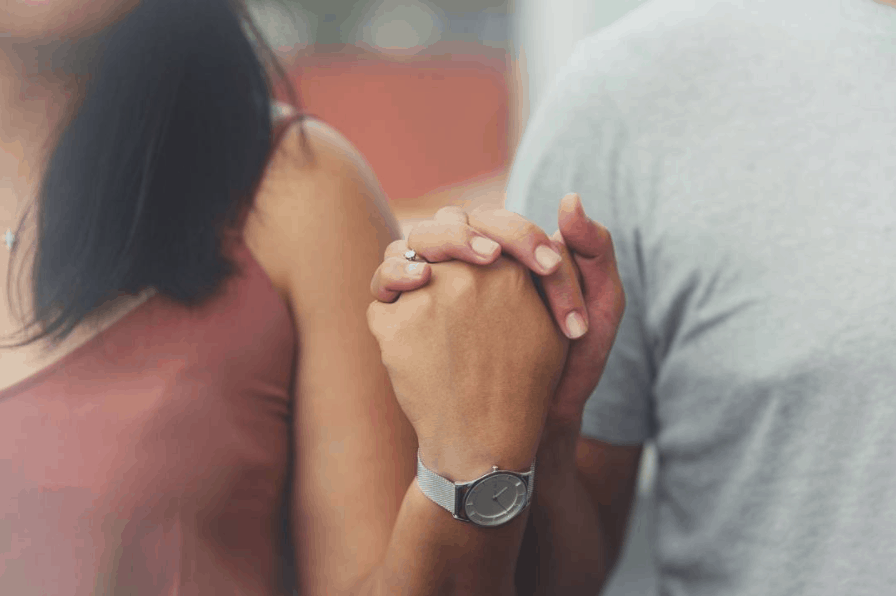 Skill sets aside, much of what gave Junior his footing was sheer luck. Junior and his partners struck gold with their first office space at Oxley Bizhub: a shared workspace that was fully furnished and came at rates that were astonishingly below market rates.
Need a ballpark? The unit cost them less than a thousand dollars a month.
Junior was also granted sustenance through personal contacts, including a friend who treated Junior as his go-to "freelance guy".  Even then, green pastures didn't lie entirely in the technicalities.
Trying To Fit In The Picture
Junior recounts how he was pushed for time during his National Service till May 2017, shooting over the weekends when everyone around him was telling him to "go rest lah!" It didn't help that he'd made it to Officer Cadet School, which demanded more than some other vocations.
Right when he felt like things were somewhat ready to settle professionally, he was given a wake-up call when someone asked him, "Who's running the business?"
He laughs sheepishly at the only response he could muster, "What do you mean?"
"We were shooters, not businessmen. We had to start learning how to run a business and sell in the first place – from marketing to admin, to operations and then the final product."
Gradually, he began to equip himself with marketing basics, like search engine optimisation and understanding the concept of a target audience.  This way, he was able to direct his services to the avenues that wanted them most.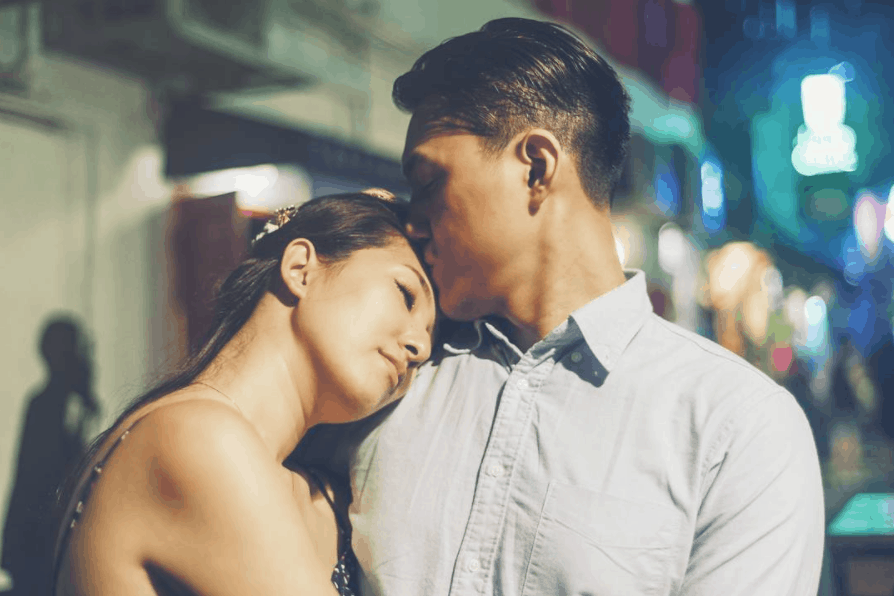 Now, he says he's better able to focus on his videography and photography. He's been able to narrow his interests down to short films, something that he evidently tries to work into his videos.
Framing A Shot
The start of every pitch is in "trying to make the 5 senses feel pleasant." He gestures around his office to put it into perspective for me. The spacious, white, minimalistic interior creates an environment that's both relaxed and focused.
This is training he's received from the early days of his business when he had to make sales pitches in fast food joints.
"Think of it like someone's trying to sell you a $2k package in Macs."
Often, he gets asked about his unique selling point (USP). As far as technicalities go, his style of filmmaking is like a documentary paired with good visuals, but Junior explains that it's not what makes the cut.
"I can have a super nice drone in the sky … but it can be copied by another company."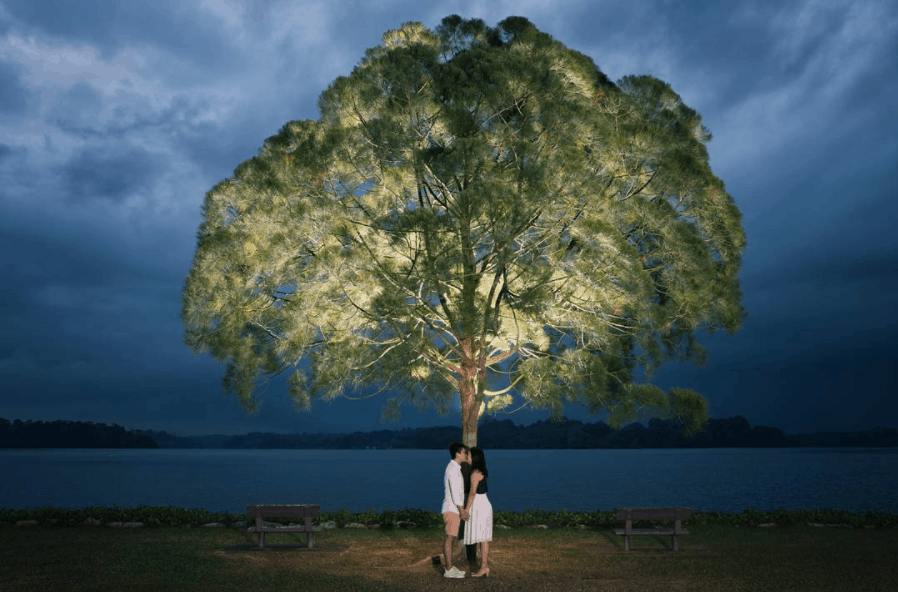 Junior's selling point is in how much he listens to you, refusing to be restrained, wearing his heart on his sleeve, and ultimately, making you (the customer) his USP. "From a creative point of view, I gotta give you as much as I can."
Underdeveloped?
Being in the game of weddings, it's more than likely that Junior's young age may imply a lack of understanding on the topic.
How would a young photographer be able to understand the most intimate, precious moments of one of your life's most memorable events? Honestly, I could understand a couple's doubts.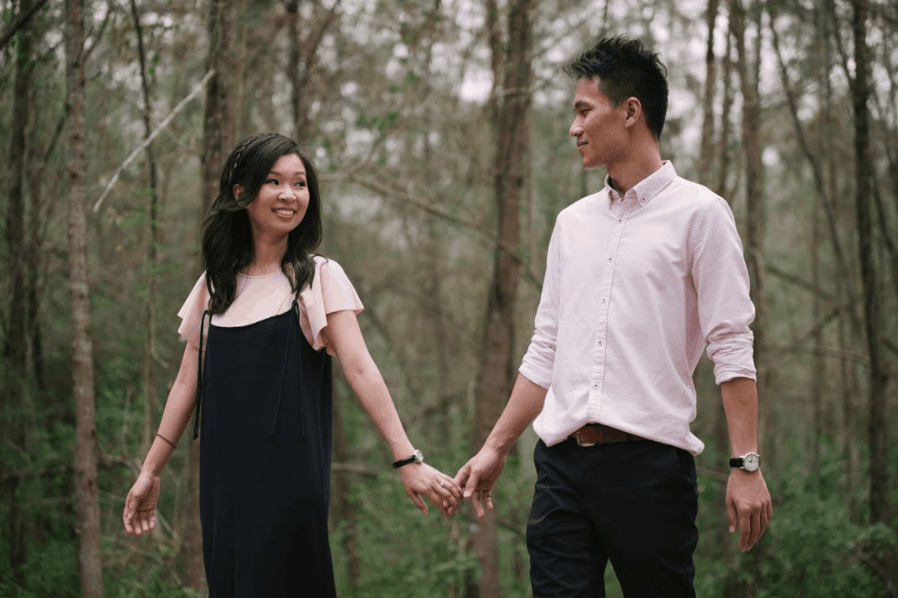 "Are you even married; are you even getting married?" are questions that Junior laments he receives often. Clients have an additional barrier to cross when deciding to hire Junior as their wedding videographer.
He disagrees with the age factor vehemently, telling me that age doesn't tell experience. Ultimately, he has a point. "The photographer's eye" is about being able to capture a picture perfect moment in time.
"Age doesn't tell experience; it's really about my creativity and my story, my vision on how I want your wedding video to look."
While most of Junior's clients trust him enough to make them settle in comfortably, the double barriers of trust that clients have to cross with junior are just silver linings in disguise.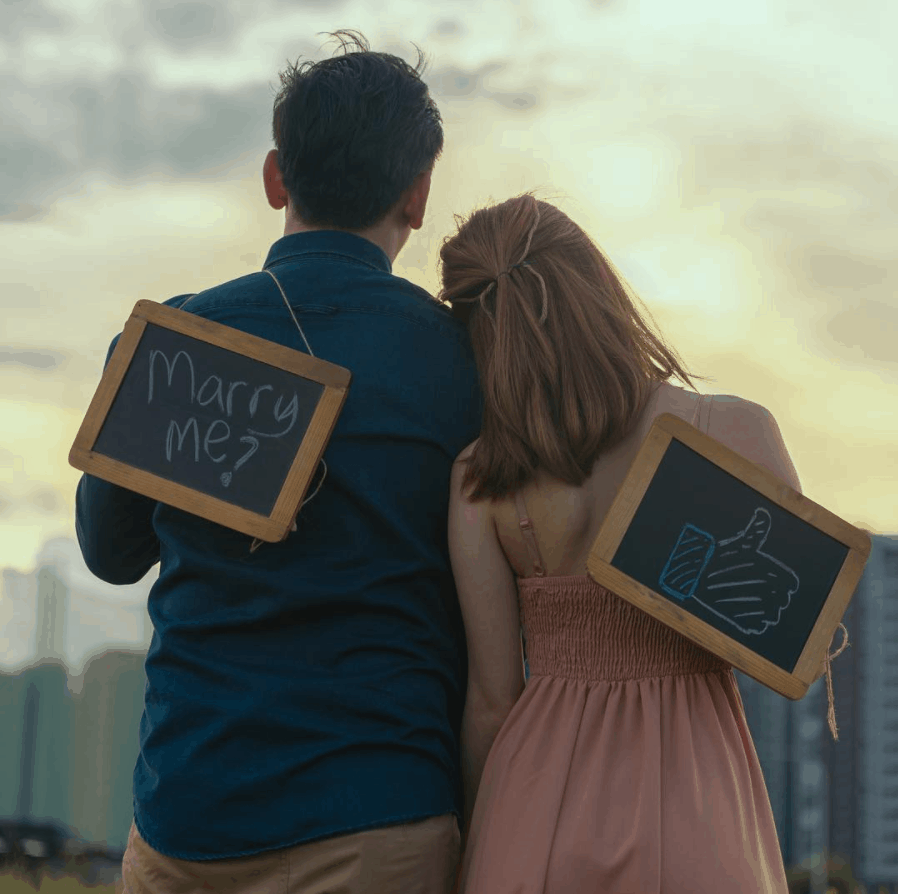 Being in the prime of his youth has granted him the advantage of a recent education in film, one he's been left heavily inspired by. He says it's offered him a multitude of perspectives that mould his way of looking at weddings.
Not Losing Focus
Junior pulls out his phone's calendar to show me his schedule. It's very colorful, packed with events and meetings practically everyday. Shoot days are almost every Saturday, given the nature of weddings.
Time for family and friends is momentary and brisk. He pulls his relationships close, especially after his father passed away last February when the company was well on its way to healthy development. He steers the conversation away from a somber tone, which is exactly how he dealt with his setback.
"I had a downfall but I had to keep my energy going. It's very hard to accept certain things, but life goes on." He doesn't flinch.
What kept Junior going more than anything was the relationship that he shared with his partner. He didn't want to burden his business partner, with whom he had an honourable, mutual relationship.
Now, he takes all the time he can get to relax and spend time with family and his girlfriend, albeit the only guaranteed time being Sundays. He says he's eternally grateful to them for their support in his vision and dreams.
He gives an honourable mention to his girlfriend, who he says moulds her time to his. So maybe he does know a thing or two about love.
"What more can I ask for than a girl who'd sacrifice and be able to wait for a guy. Typically it's the guy has to wait for the girl to do her makeup." I picture him standing at an aisle and stub my thoughts at that moment.
Don't Be Negative
Much like a weathered relationship, interests sometime stagnate in Junior's line of work. "As a shooter, it's very, very repetitive," Junior vocalises. The team tries to tackle this by constantly critiquing their work.
He says it's much like what I'm doing – trying to take a 30-minute interview and fitting it in a five-minute article. It's the only thing left for the team to maintain; as he says assuredly, "there was never much room to improve".
As of recent times, Junior and his team have gotten to diversify their expertise, working with brands and international musicians on shoots.
He tells me he's worked with Universal Music, meeting with big names like Seal, Calum Scott and local artist Gentle Bones, amidst many others.
 Everyday, he gets a step closer to his goals, and to building an audience. He needs these things guaranteed before diving into his dream projects.
"Who the hell will fund you in the first place if you don't have a name?" he observes. A small part of me is relieved that he's not as pretentious as some others in the industry are.
Picture Perfect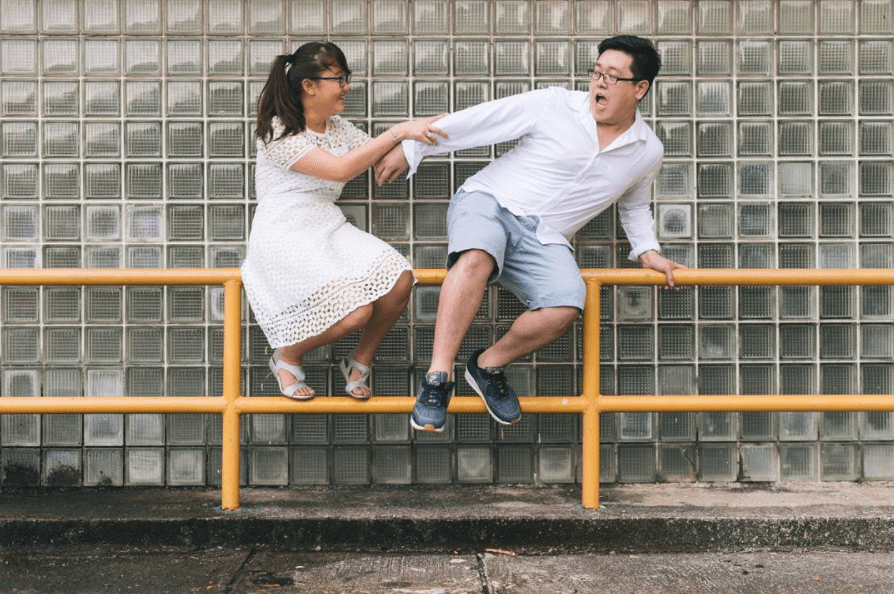 Once, a picture perfect world for Junior meant being a steady-cam operator, "with the vest and all." He's entranced by what camera movements can do for suspense and mood-building.
Now, Junior's doing all that he can to make sure he's "still in the camera zone." When he's not working on weddings, he's hard at work on other genres. He says his strong suit is being "really, really good at telling stories", something that he hopes to utilize with his own direction.
"There's no point in going home and crashing on a couch every day", he says, emphasizing on the need for passion. Money is merely a gateway to fulfilling all of his passions.
Junior is a man who's taken no shortcuts, clinging tight as he climbs the rungs of the saturated media industry, armed with a firm belief that failure can only better you. He ends the interview with a word of advice to aspiring young photographers.
"Don't be afraid to upsell yourself when you're young or don't have a lot of portfolio. You're never going to do much with a camera if you just leave it in a dry cabinet," he urges.
Indeed, Junior is testament to how your equipment (or lack of it) should never prevent you from crafting what is sheer magic.