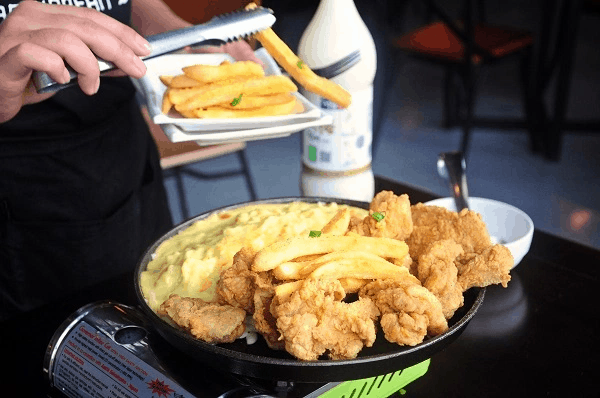 Skip the likes of The Replacement Lodge and It Roo Cafe, Taman Pelangi is the place to be.
If you are pretty much done with the usual JB central cafe scene near City Square, why not take a Grab ride over to Taman Pelangi instead. You will be surprised to know that this is another of the city's up-and-coming area where cool, hipster cafes and eateries are slowly taking centre stage.
Round up the gang and take a break in these cosy, relaxing cafes complete with whatever you might need – a great cuppa, sumptuous mains and all. Here's our pick of the top cafes you should check out in Taman Pelangi.

The Metallic Kitchen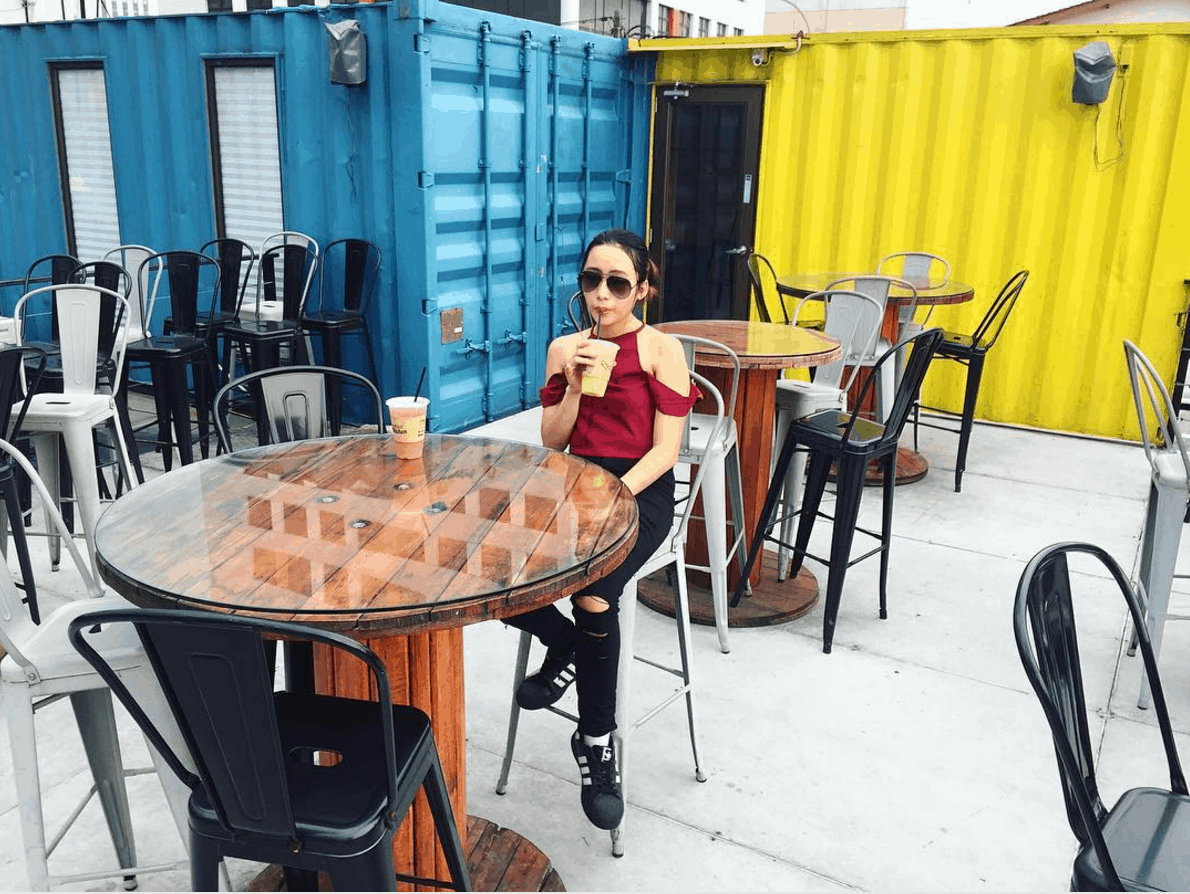 Source
Similar to the concept of Chaiwalla & Co Container Cafe, this container restaurant formerly known as HoldZhuTea serves up delicious food from local favourites to western staples and desserts. The highlight of this place have got to be their quirky drive-in concept. Set up using 7 different recycled shipping containers, the place reeks of a modern yet cosy vibe with vibrant colors – it's definitely the place to go if you need some cheering up.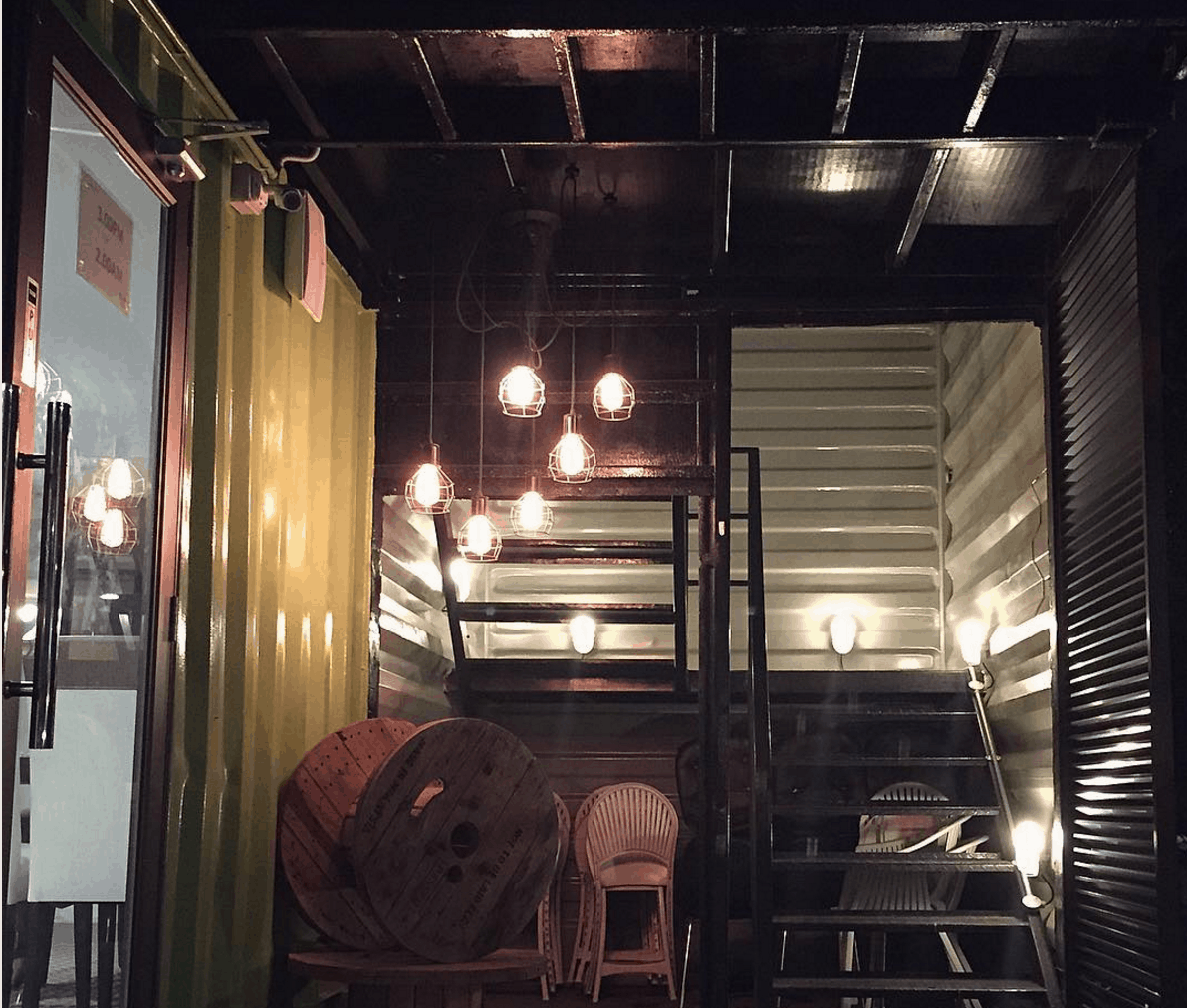 Source
Try their lamb chops and cheesy spaghetti meatballs – both equally delicious and decently priced. Their pizzas, on the other hand, are made using a thin-crust base, perfect for an appetizer to share. If you fancy some elevated local dishes, there is their rendition of local breakfast favourites – Nasi Lemak and Assam Laksa.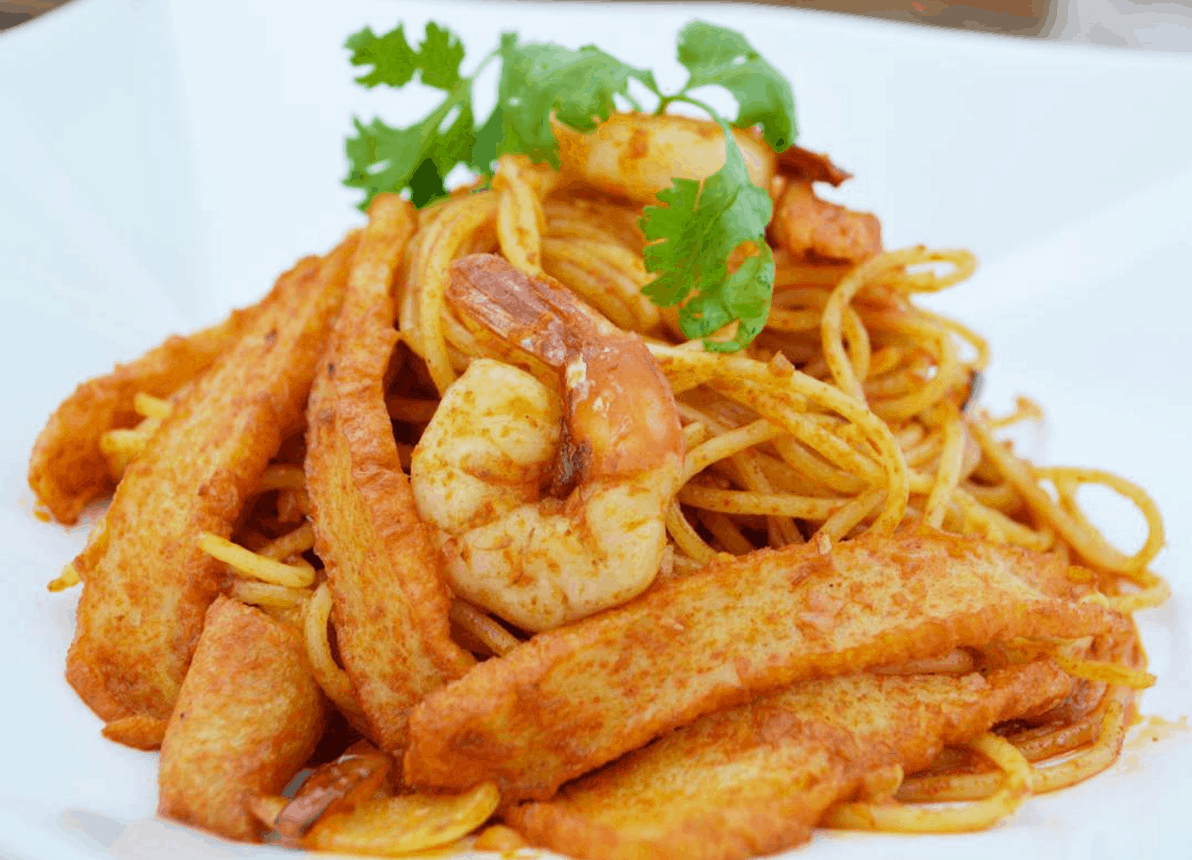 Source
We recommend rounding up your meal with their signature Hold Tea; do request for less sugar if you do not have much of a sweet tooth. For desserts, opt for the Strawberry Mille Crepe Cake, which looks as pretty as it tastes.
76831, Jalan Kuning, Taman Pelangi
Opens daily 11am to 2 am

K Fry Urban Korea

Source
Located right at the outskirts of Taman Pelangi is this highly-raved Korean eatery known for consistently good food and excellent service. If you have an intense craving for Korean fried chicken, you definitely won't regret heading there.
Choose from spicy, soy and garlic crispy fried chicken, and for something more sinful order their Cheesy Fried Chicken Bumbak. It's a pile of boneless fried chicken served with crispy fries, honey mustard cream and stringy cheese on a hotplate grill to keep the cheese gooey and warm. Heads up; this dish is so popular that you can now call to reserve the dish!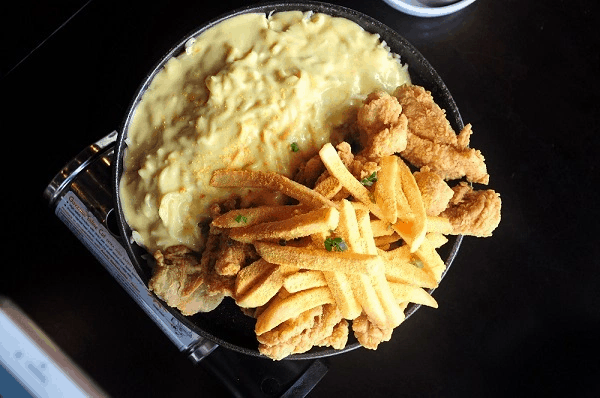 Source
The Budae Jjigae is also a must-try; there are chunks of chicken ham, smoked duck, chicken thigh, mushrooms, ramen and a slab of cheese stringing the whole dish together. For something unique, check out the UFO Bokkeumbap, kimchi fried rice with a sunny-side up and cheese. Unlike other Korean eateries, this one is spacious and has good ventilation, livened up by the tracks of K-pop hits.
260, Jalan Dato Sulaiman, Taman Abad
Opens daily 12 pm to 2 am
Cafe Racer by Grillbar

Source
It's easy to spot this cafe's fire-engine red door along the row of shophouses. This motorcycle-themed cafe has a rustic industrial feel to it – there are a few motorcycles for show in the corners and wheels hanging upside down decorating the ceiling. The cafe occupies two levels and it's forever serving a full crowd.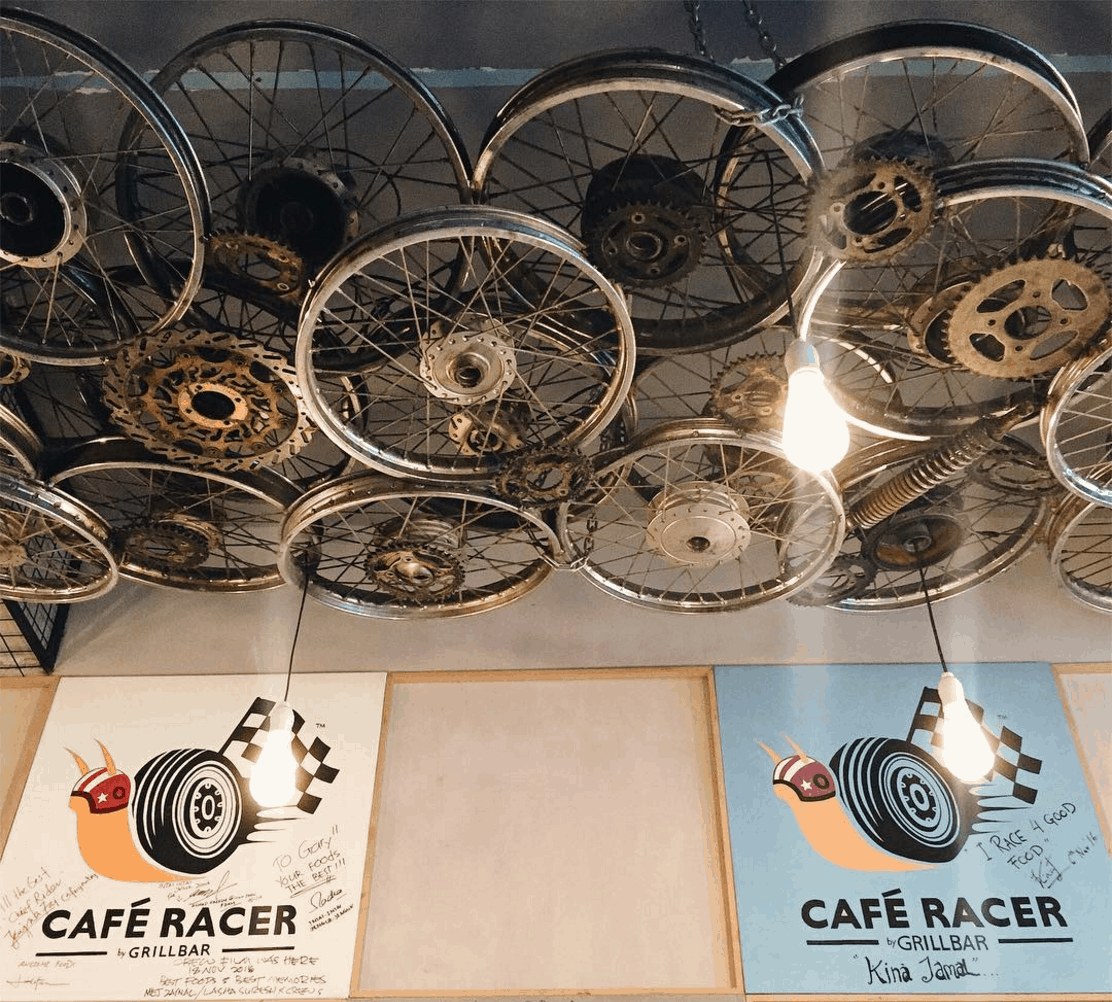 Source
Their food reminds us of an American diner, with larger than usual portions (by cafe standards at least). Share the onion ring blossom that comes with a breadcrumb-like batter or for something unique try the Rendang Ox Croquette. For mains, their Classic American Burger will satisfy all carnivores, while the Chicken Bolognese served in a shovel will make for some Instaworthy flatlays.
Amazing food, coffee and decor – this should be high up on your list of cafes to check out.

72, Jalan Pingai, Taman Pelangi
Opens daily from 12pm – 12am

Terminal One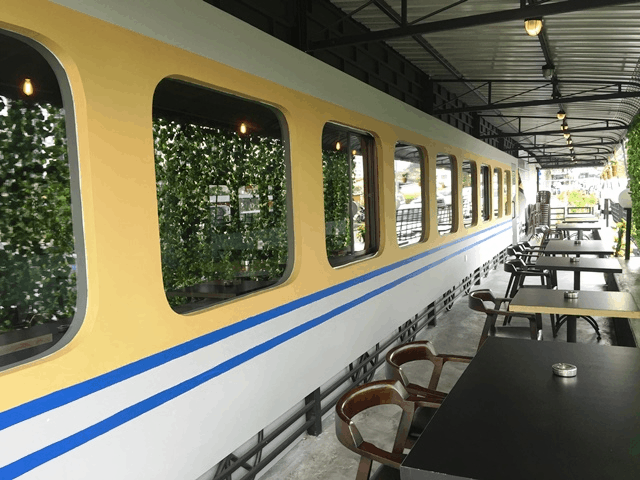 Source
This train-themed cafe offers a retro vibe, almost like Pop's in Riverdale. Expect to feast on fusion delights, western favourites and small bites such as their Taiwanese Chicken Chop and Buffalo Wings.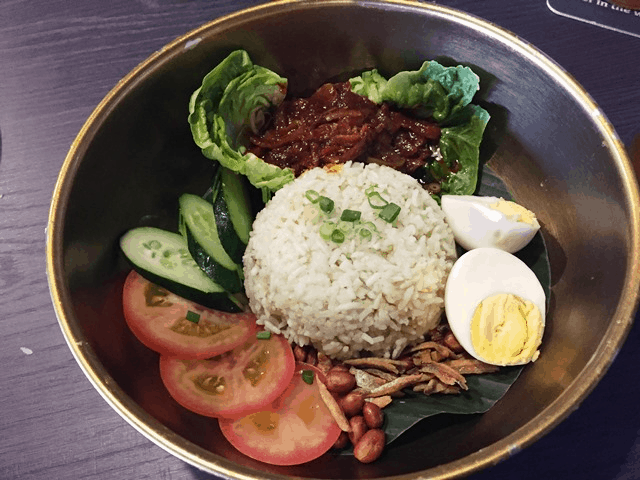 Source
The Pandan Rice with Fried Chicken Chop is a must-try, basically an elevated Nasi Lemak Dish with flavours that are absolutely spot-on. Drop by on Sundays around 12pm to 3pm – you'll get a re-priced set meal once you purchase a designated lunch set.
Sticking to their retro-train theme, expects drinks to be served in an old school cup, like the one your grandma used to have in her home. Give the Banana Chocolate Drink a go, we promise the decadent chocolate flavour and vanilla ice-cream on top is what you need in this hot, humid weather.

4, Jalan Serampang, Taman Pelangi
Opens Daily 11am to 1am

Seven Oaks Bakery Cafe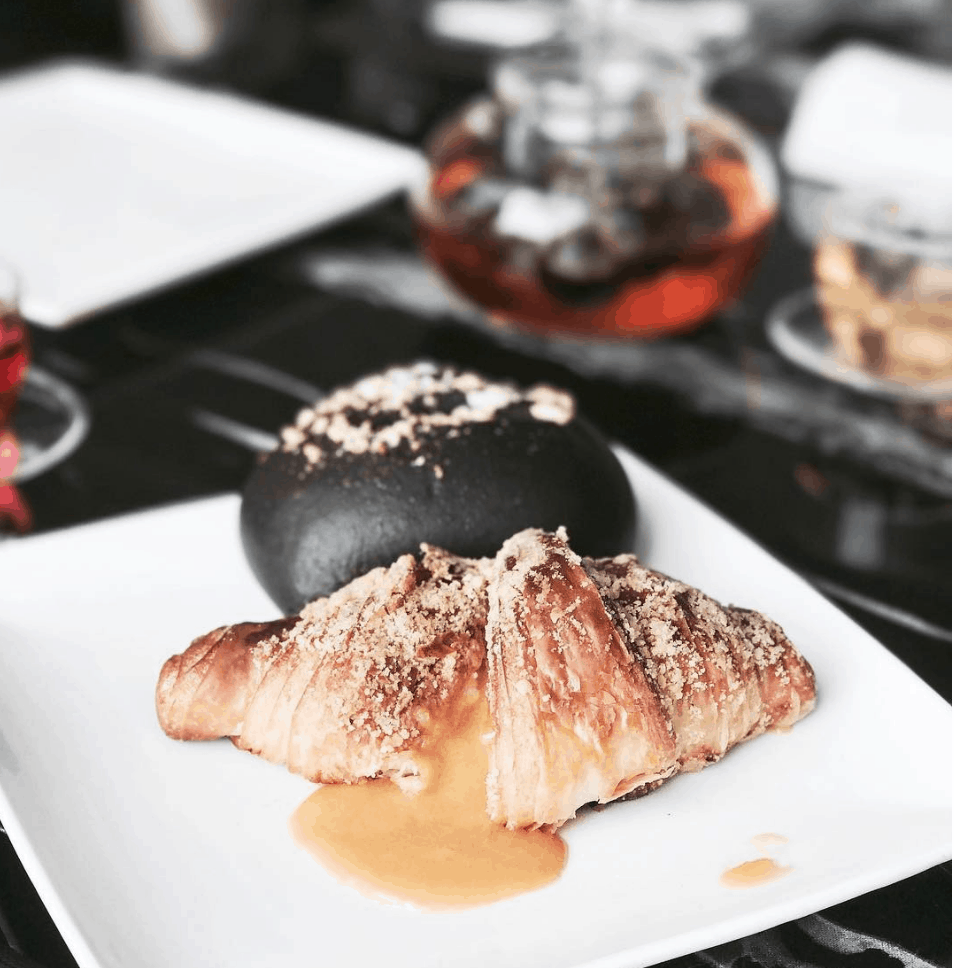 Source
Reminiscent of Bangkok's Mr Jones' orphanage, this 3-storey building is enough to keep you occupied for a good few hours. The cafe's interior design is definitely one of their main selling points and all levels beautifully furnished with little trinkets at every corner. The first level houses a bakery, where you can find Salted Egg Lava Croissant, Berry Danish among other pastries.
Head up the second floor to the cafe dining area. From breakfast platters to pastas, they have an extensive menu for you to choose from. Try the Breakfast platter – which we reckon can feed 2 snugly – it comes with creamy scrambled eggs, mashed potato, garlic mushrooms and salmon sausages.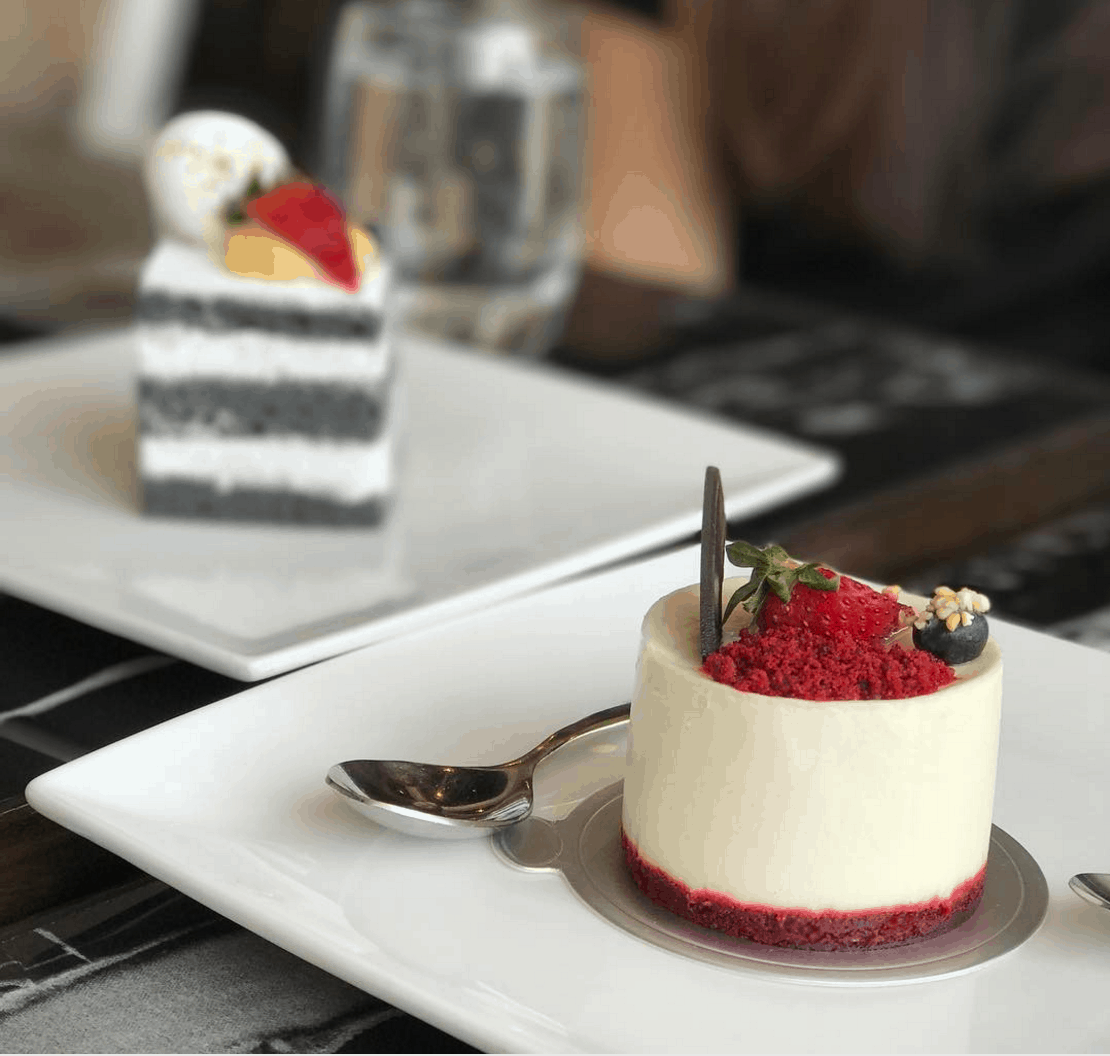 Source
If you've worked up an appetite travelling all the way here, then opt for their mains like Roti jala with Aromatic Prawn Curry or Seven Oaks Burger.

134 Jalan Serampang, Taman Pelangi
Opens daily 9am to 12 midnight