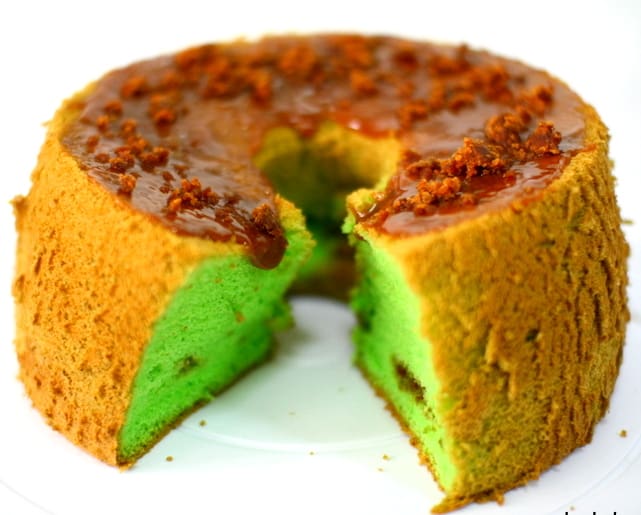 If greens are good for you, then pandan should be too.
If greens are good for you, I'm glad the pandan cake is the shade it is. Just recently, it made international headlines when it was named one of the world's 17 best cakes by CNN's travel website. What's more, it was also listed as Singapore's very own national cake.
Although the announcement came from an American news outlet instead of our very own ministry, I found it hard to disagree with the accolade as pandan is indeed prevalent in our city. As I am writing this, two pieces of the greener-than-green chiffon cake from Bengawan Solo sit in my refrigerator, waiting to be devoured the next morning.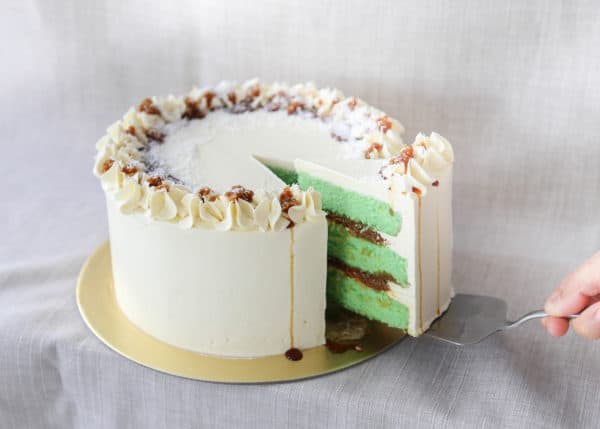 Source
For those of you who feel the exact opposite as I do—perhaps because you've always been rather pandan-adverse due to its unnatural colour, or you simply just aren't keen on the recent turn of events because you think Singaporeans should be the ones naming their own national cake—give the list below a try. If the melt-in-your-mouth texture and irresistibly distinctive fragrance of the pandan cake still doesn't move you, I promise to leave you alone.

Joe & Dough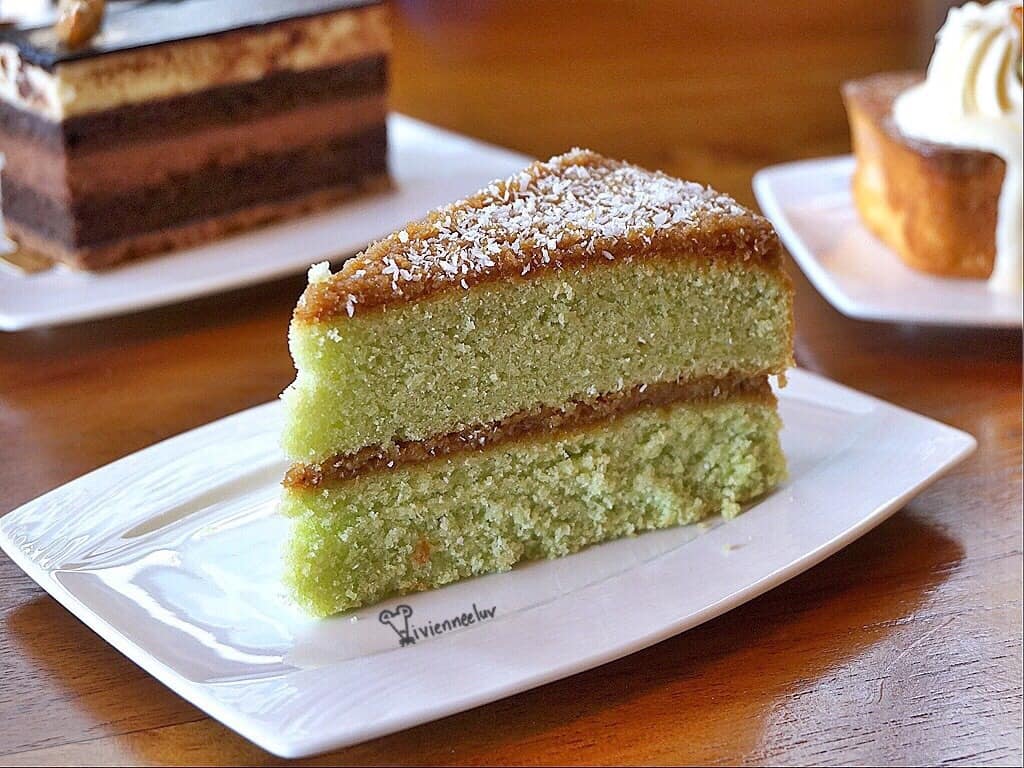 Source
Joe & Dough's pandan cake is married with a thick layer of gula melaka, an impeccable pairing that I personally cannot resist.
When you take your first bite out of the cake, the fragrance that envelops your mouth will have you know that the pandan essence was extracted in a painstaking, traditional method: the leaves are blended together before their juices are pressed through a sieve to acquire the bright green liquid.
To elevate it even further, the pandan cake is sprinkled with desiccated coconut and ground almonds.
Where: They have multiple outlets islandwide, so find the one nearest to you here.

Pure Pandan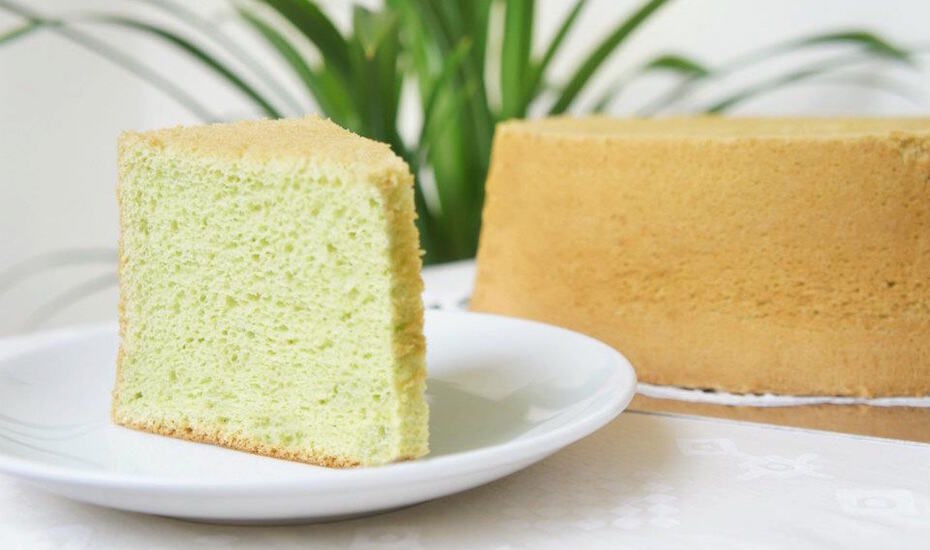 Source
Mostly, the chiffon cake looks unassuming, and Pure Pandan wants to keep it that way—in all of its simplicity and glory. Their signature is, of course, the pandan-flavoured one, baked to fluffy perfection with the purest pandan juice, no artificial paste, pandan essence or colouring.
For those watching their waistlines, less sugar and oil are also added so you can indulge in a richer pandan flavour and a pleasantly sweet aftertaste without the guilt.
Where: 468 MacPherson Rd, Singapore 368185

The Malayan Council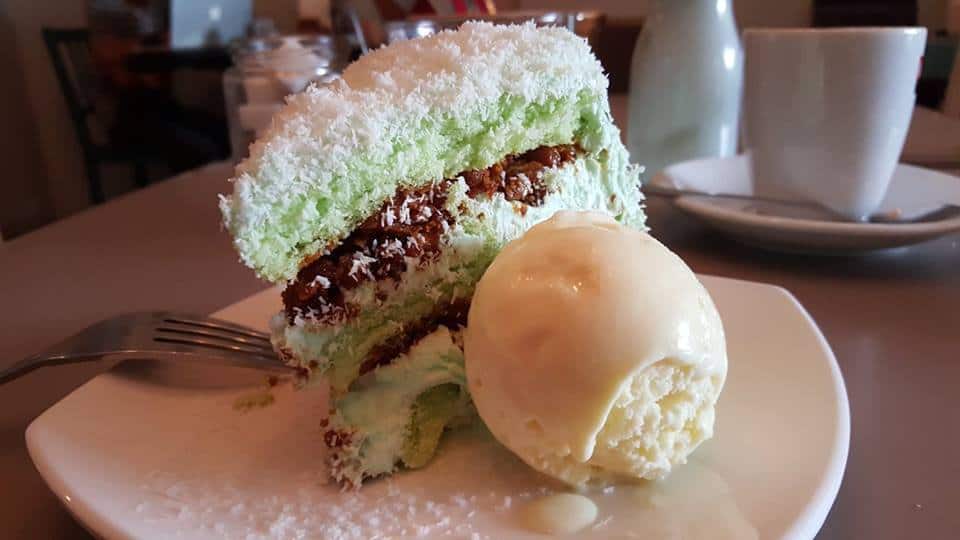 Source
A reinterpretation of the traditional kueh, the Classic Ondeh-Ondeh Cake has become a mainstay on the café's menu.
Think layers of soft pandan sponge cake filled in between with crispy bits of gula melaka and generously drizzled with grated coconut all around. All their cakes are baked in-house, so freshness is guaranteed around the clock.
Where: 22 Dunlop St, Singapore 209350

The Fabulous Baker Boy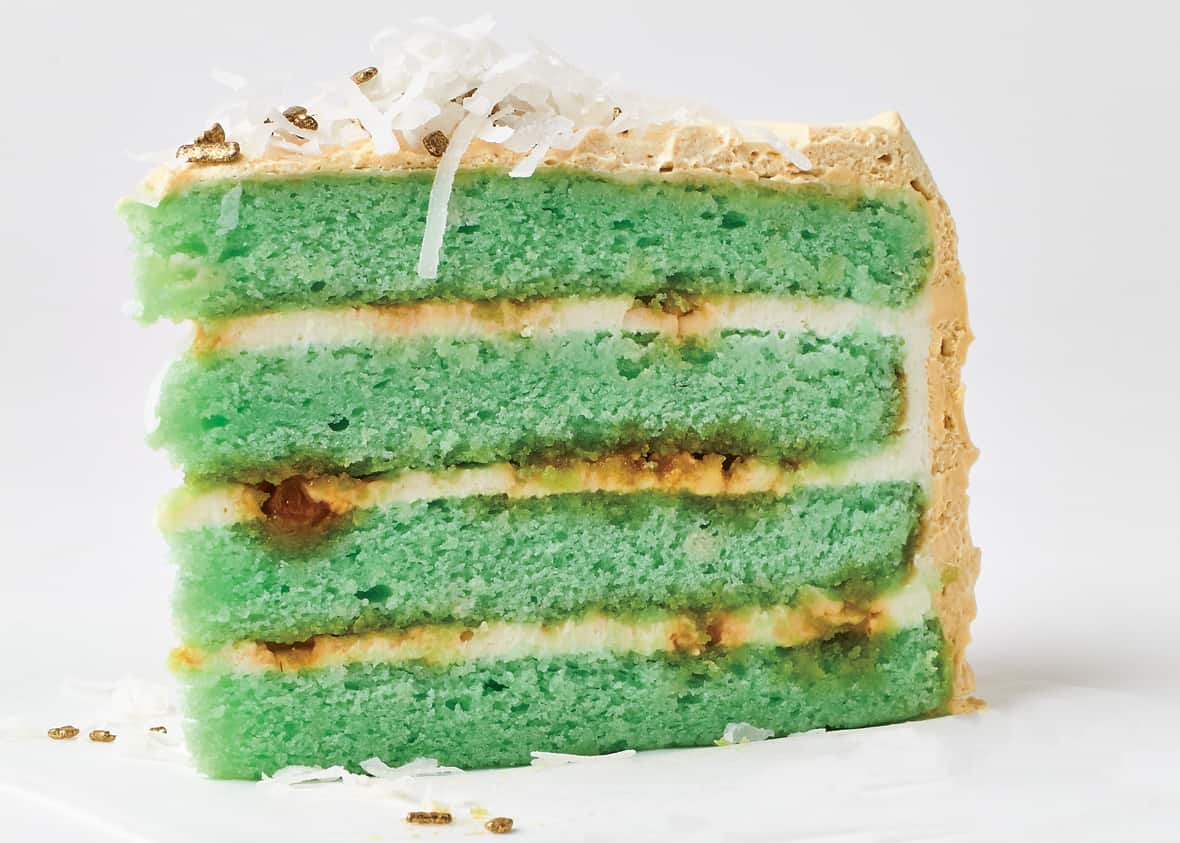 Source
Because it deviates from your classic pandan cake, The Fabulous Baker Boy has named their pandan-flavoured cake the Jacintha instead.
However, it is essentially pandan and cream sponge filled with fresh cream cheese and melaka sugar crumbs, topped with a coconut cream and gula melaka swiss meringue buttercream—a truly atas pandan cake for those with a more expensive taste.
Employing a baking method known as the crumbling technique, the liquid ingredients of the cake (such as coconut milk) are added to dry crumbs that are already blended with soft butter, then mixed well. Such a texture adds to and complements the rich pandan flavour well.
Where: 70 River Valley Rd, Singapore 179037

Bengawan Solo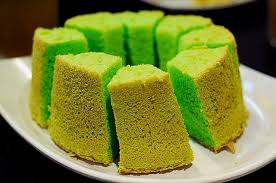 Source
Whenever you're craving pandan chiffon cakes, you know there's that one bakery in your neighbourhood that you can rely on to get the most authentic-tasting ones: Bengawan Solo.
The iconic recipe is a secret to all but the bakery, but we all know the obligatory reveal that follows: everything is made using traditional methods with only the finest ingredients. Nevertheless, I will still be happy to polish off the feather-light kuchen (German word for cakes), a few pieces at one go.
Where:There's one in every neighbourhood, so find the one nearest to you here.

1933 @ Capitol Piazza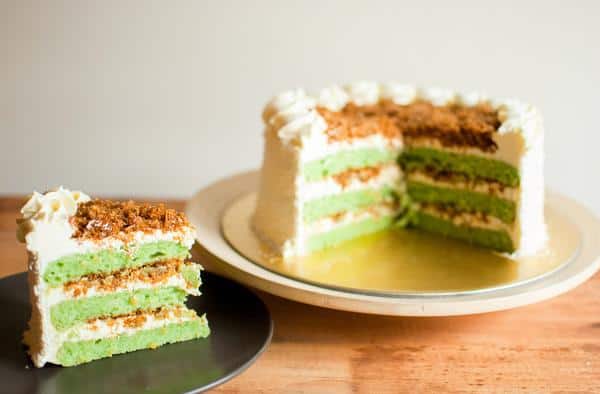 Source
A modern twist on the chiffon pandan cake, 1933's Gula Melaka Pandan Cake is baked with bits of palm sugar and served with a dollop of whipped cream on its circumference.
It also comes with a side of saccharine gula melaka syrup, so you can pour to your heart's content for that perfect Boomerang shot (and control how sweet you want your pandan cake to be).
Where: 15 Stamford Road #01-83 Galleria, Capitol Piazza, Singapore 178906