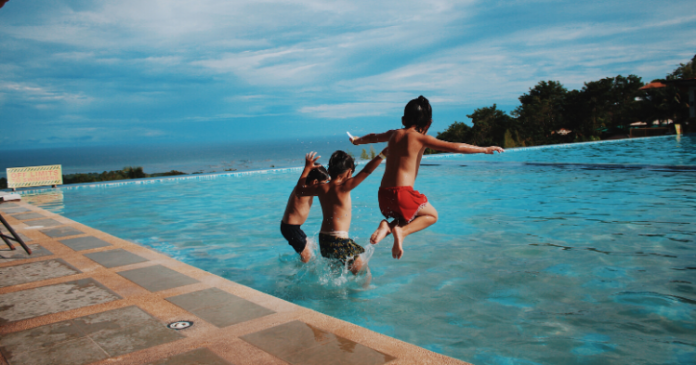 Splashing about in your backyard pool on a hot day is loads of fun — but only if your pool is clean.
In a city as green as Singapore, it often means that our pools are surrounded by trees. This means that having leaves and dirt enter your pool is common, on top of the children who visit your pool and decided to urinate in it.
Regardless of whether you use your pool often, maintenance and cleaning of the pool is necessary.
How Are Pools Cleaned?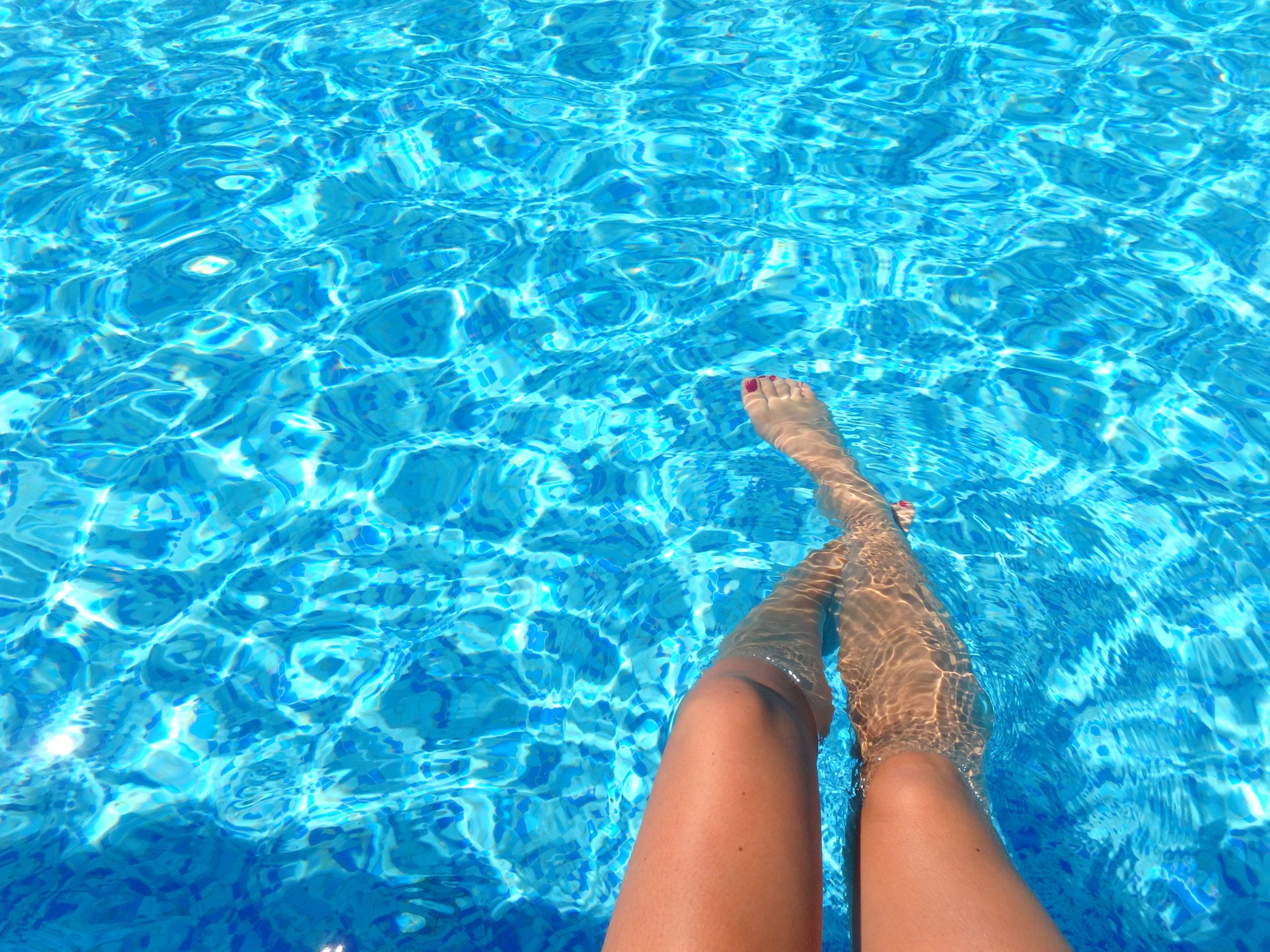 So how is the hygiene of a swimming pool maintained?
Pool water typically undergoes three stages of filtration to filter out solid particles before they chlorine is pumped in to kill bacteria.
This is because ammonia, a by-product of human urine, can cause eye irritation and respiratory problems!
The key to maintaining pool cleanliness is to keep chlorine and acidity levels in check. Too much chlorine, for example, can cause skin irritation if high doses are added. To combat this problem, chlorine is added in smaller amounts gradually. Chlorine, when broken down, splits into different chemicals such as hypochlorous acid (HOCl) and hypochlorite ion (OCl–), which can be used as cleaning agents.
We've curated a list of pool maintenance contractors in Singapore to help you out.
1. Anwill Maintenance Services
Anwill offers a comprehensive weekly pool maintenance package for residential pool maintenance.
For a fee of $200 per month, customers can expect to get a water analysis, comprising of chlorine and alkalinity, cyanuric acid and phospate tests.
They will also brush tiles, handrails and clean up your pool deck. If you wish to have the pool floor vacuumed, that incurs a separate charge.
USP: Cost-efficacy.
2. Swimming Pool Singapore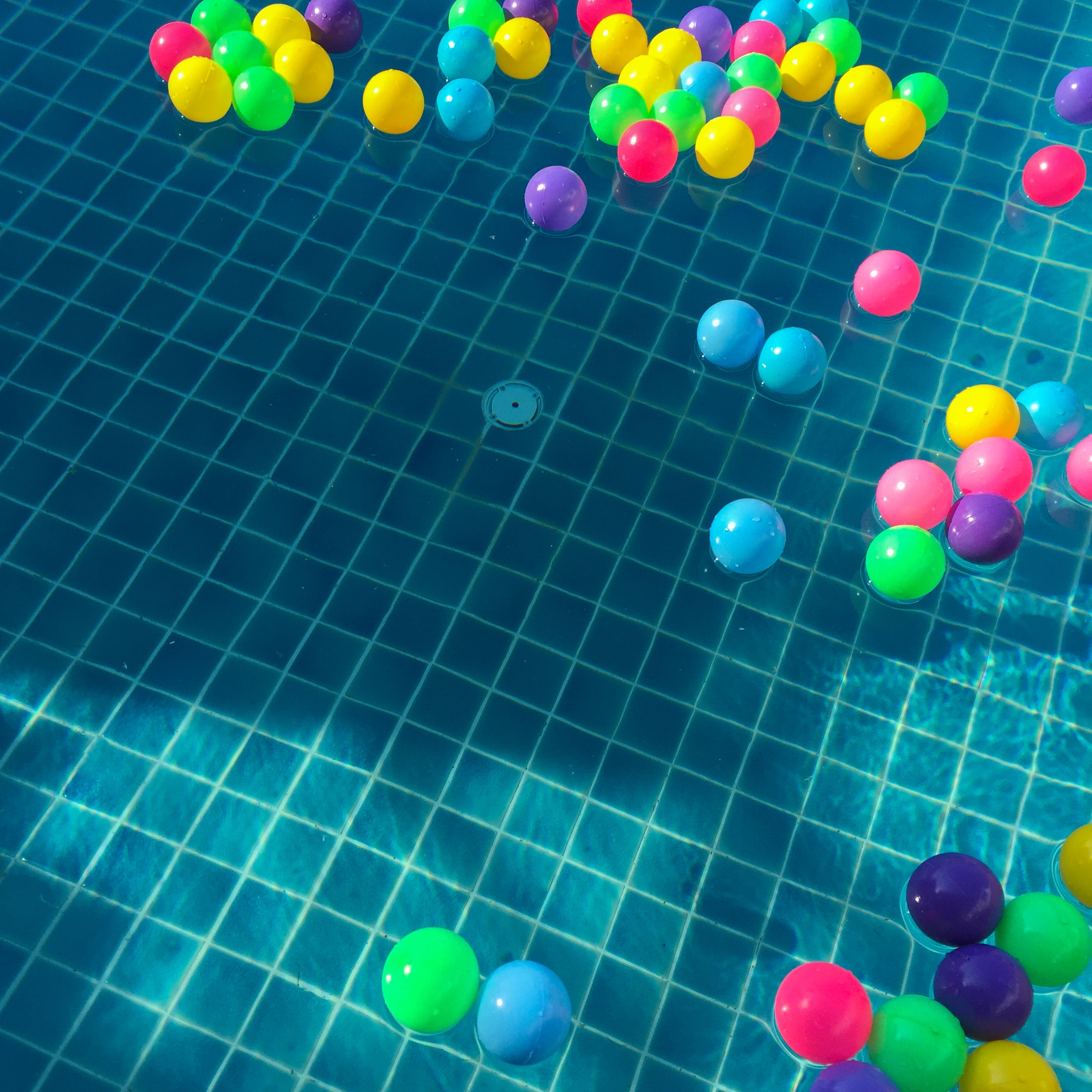 Not to be mixed up with Singapore pools, of course.
Swimming Pool Singapore has over 30 years of experience under their belt, having not only maintained and serviced pools but also designed them.
Their trained and certified pool technicians typically conduct inspections to assess the areas that require repair or maintenance before starting work proper.
The company uses the latest tools and technologies for their services, and also stock high quality pool equipment which customers may purchase for their pools.
USP: 24/7 availability. Their website indicates that they are on stand-by 24 hours, 7 days a week, so this is great if you have an emergency.
3. Clear Water Services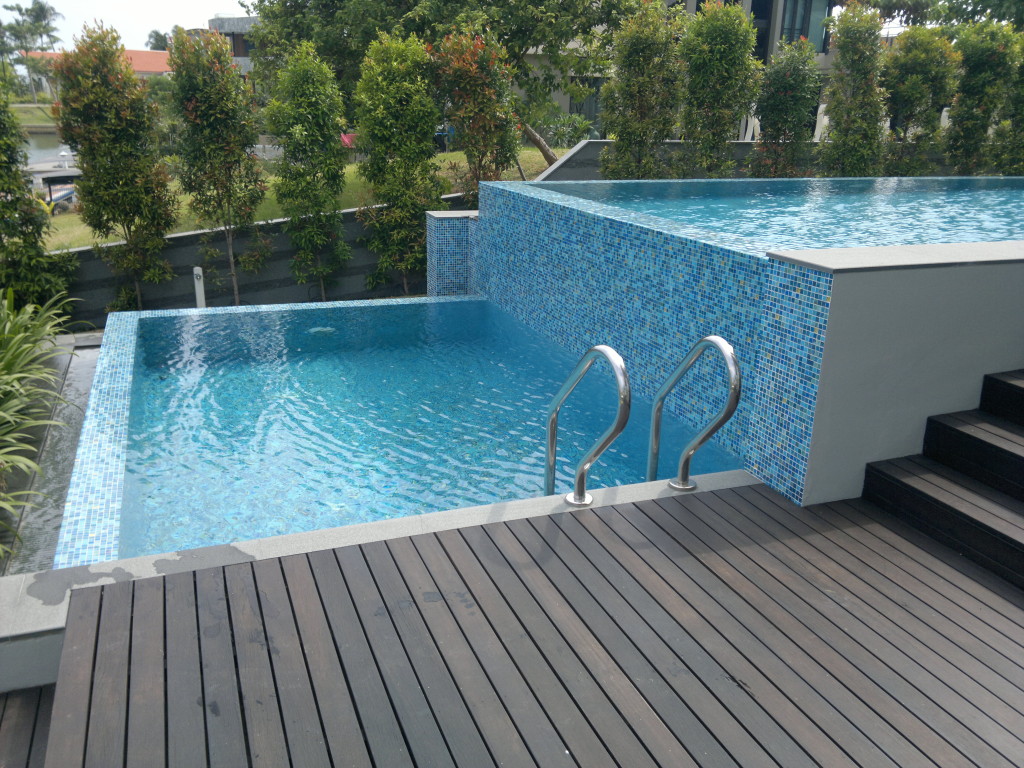 Clear Water Services prides itself on being the first Singaporean company to receive international accreditation as a Certified Pool Operator.
Having serviced both residential and community pools for over 20 years, no pool problem is too big or small for Clear Water services. They use a unique cleaning formula from Japan, which is said to produce a much less pungent smell to their conventional Chinese counterparts.
USP: Have an emergency? Clear Water Services offers an emergency pool ambulance service for time-sensititive needs. Simply give them a ring and they'll send help to you in a jiffy!
4. Pool Maintenance Singapore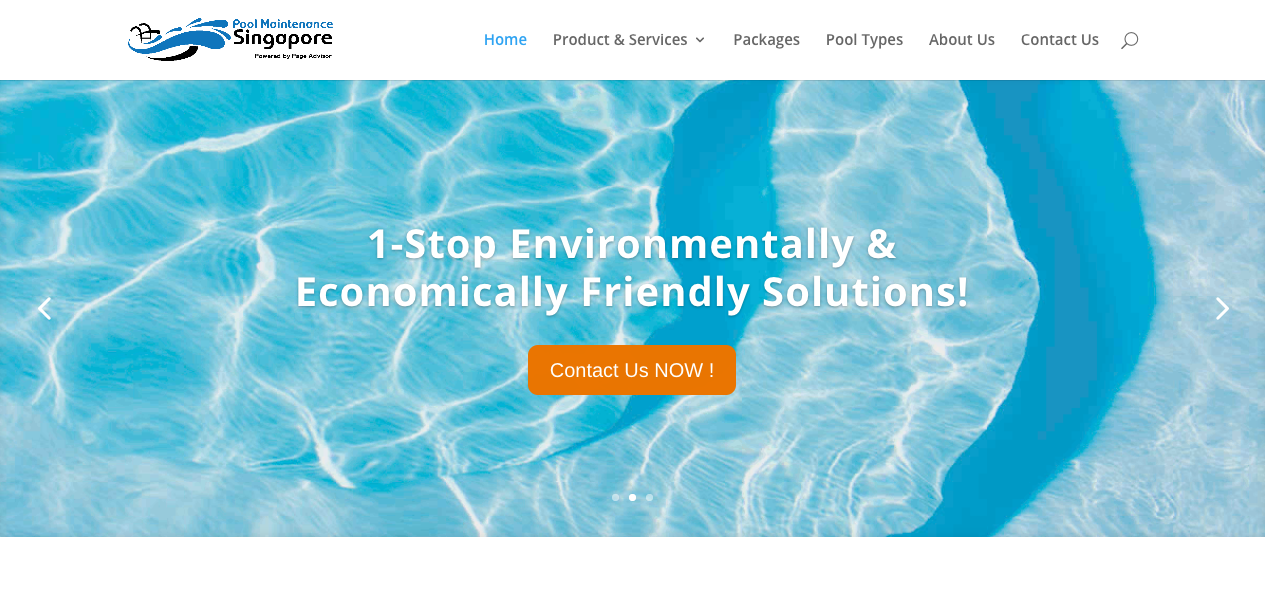 As its name suggests, Pool Maintenance Singapore is an industry expert on anything to do with maintaining swimming pools.
Their expertise includes pool cleaning services, pool maintenance and repair as well as pool design and construction. To provide high quality cleaning services, Pool Maintenance Singapore uses up-to-date equipment and hires certified, experienced technicians and cleaners.
Some of the cleaning services they offer include brushing and vacuuming of pool surfaces, as well as chemical treatment of pool water.
USP: If your pool is in need of a little glow-up, Pool Maintenance Singapore are your go-to guys. They offer a wide variety of designs for tile replacement – even if you only want to replace a few tiles out of the entire pool floor, Pool Maintenance Singapore offers customisation of tiles to blend in with your original pool tiles.
5. W7 LLP
W7 is only contactable through Facebook for now, but their quality services are undeniable. Their clientele includes educational institutions such as Nanyang Polytechnic, alongside residences like Goodwood Condominium.
The business is NEA certified and apart from basic cleaning services such as vacuuming and chlorine dosing, W77 also provides filter and pump replacement services.
USP: Got a fish pond that needs some TLC? W77 is not only able to maintain swimming pools for humans, but ponds for your fish friends as well.
Now you know who to call if your pool is due for some spring cleaning!