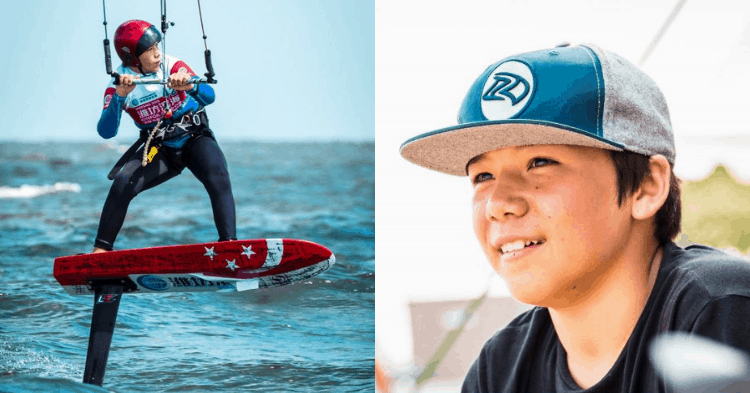 Did you know that for the first time last year, kiteboarding was an official sporting event in the 2018 Youth Olympic Games? In addition, it will debut as an Olympic sport at the 2024 Summer Olympic Games in Paris!
Although kiteboarding is one of the fastest growing sports – if you're like me – you might not even have heard about it at all.
Nonetheless, I managed to get in touch with twelve-year-old Maximilian Maeder, a Singaporean kiteboarder who has taken part in the second round of the KTA Asia-Pacific Hydrofoil Series, held from 14 to 16 December 2018 at the Desaru Coast.
Maximilian, whose mother is from Singapore and father from Switzerland, is a Singaporean based in Indonesia. Despite his tender age, he already has six years of kiting experience under his belt – and has been racing since he was nine.
Maximilian's debut was at the 2016 IKA Weifang TT, while he bagged his first win was at the IKA U14 European TT Race Championship Gizzeria, Italy. Maximilian is also  ranked 23rd in the IKA KiteFoil Class World Ranking and 20th in the KiteFoil GoldCup Standings.
Over an email interview, Maximilian shares his foray into the sport, and the experiences he has encountered since.
Getting To Know Kiteboarding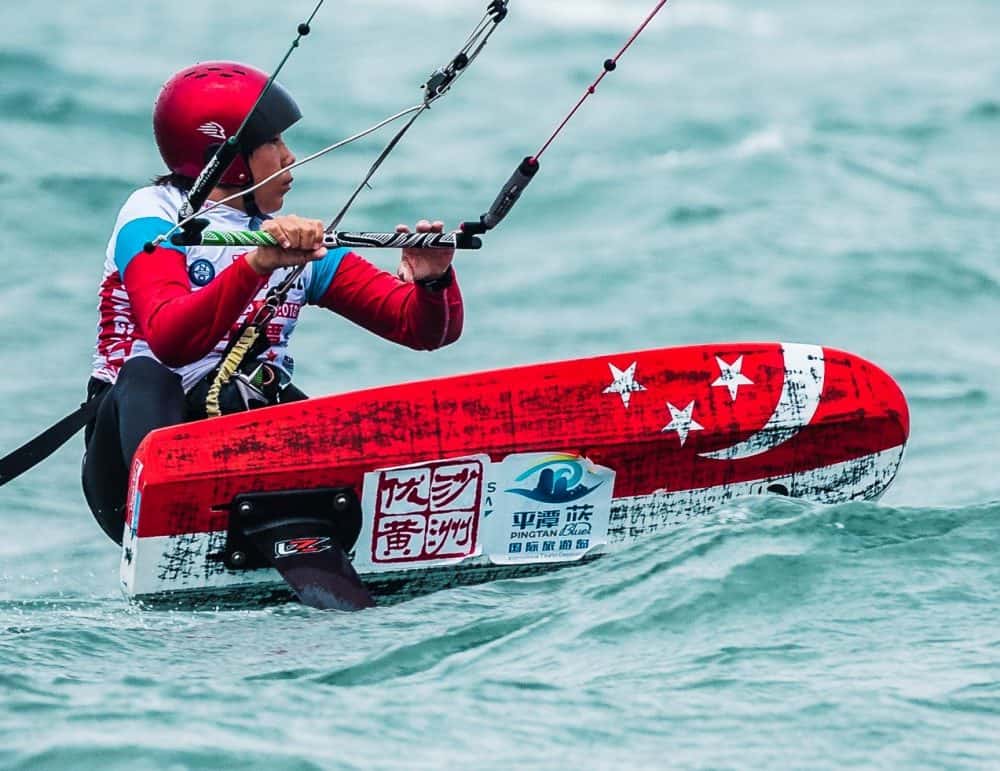 Maximilian was first introduced to kiteboarding some years after his father had tried it out. Maximilian's father had taught him how to do kitesurfing, and as Maximilian started learning the sport, he realised that he enjoyed it very much.
While he used to only ride a twintip, he now uses a hydrofoil, which is a mast with a small underwater airplane like foil. You can read about the various types of kiteboards here.
How, then, did Maximilian move from participating for leisure into competitive kiteboarding?
"I decided to compete in the sport because I had (reached) a level in kiteboarding where leisure riding was no longer as exciting and so I decided to compete and I've found it to be very fun," he explains. In this light, it is understandable why Maximilian's favourite aspect of kiteboarding is, as he puts it, "the thrill of the competition."
"It's all about the strategy and hitting that sweet spot between speed and floating over the water," he shares.
Maximilian believes that the essence of competitive kiteboarding lies in the rider's level of skill, strategy and mental strength, instead of physical strength or size. Nonetheless, he acknowledges that his age gives him a "slight advantage" in scenarios of low winds, because he is "younger and hence, lighter in comparison" to his competitors.
Despite, or perhaps because of, his age, one of Maximilian's pertinent learning points from competitive kiteboarding is the importance of intrinsic motivation.
"If you want to become really good at something, the motivation should and must come from within," he says.
Additionally, he shares that he has "come to see that (his) age is not a limiting factor in the things (he) want(s) to do, but the limits that (he) set(s) for (himself)."
"It is also about having a strong mind and solid mentality to accept what comes your way," he explains.
Learning To Balance Both Worlds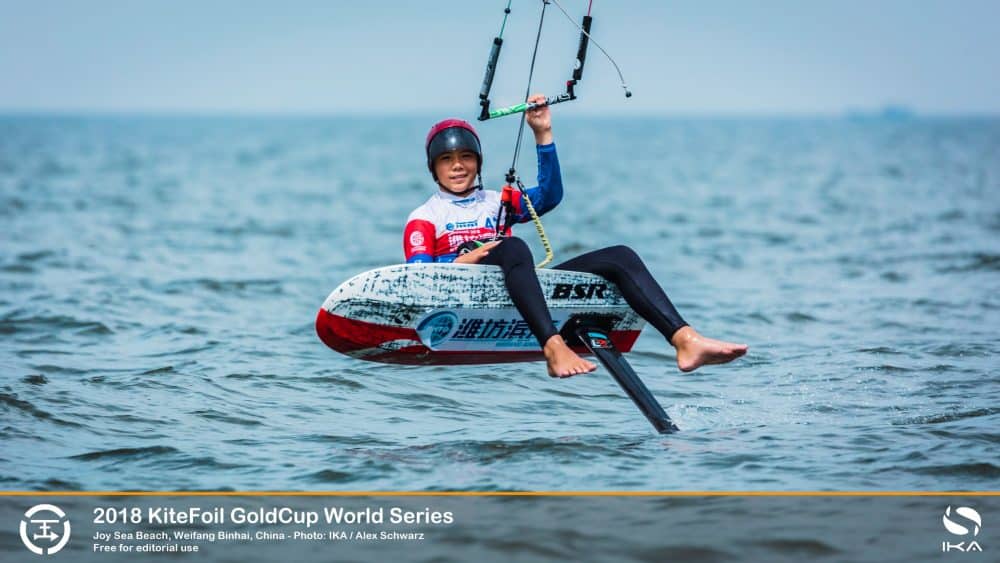 Maximilian's family travels a lot and very frequently, which might lead one to wonder how he manages his time between kiteboarding and school work. His family's solution to this is a homeschooling system that "works very well to accommodate the travelling as well as the training for competitions." In this light, they also try to keep Maximilian's learning "condensed, intense, and concentrated."
But despite the successes Maximilian enjoys now as a competitive kiteboarder, he has not made long-term plans with respect to his kiteboarding prospects. Instead, he chooses to focus on his present endeavours – he shares that his current goal is to achieve mastery in foilboarding.
"I'm not sure yet – I will have to see what happens. I think I'm at an age where I can focus on living and being in the present than plan too far ahead for the future," he explains.
As a competitive kiteboarder, Maximilian lists mental exhaustion as one of the challenges he faces – he describes it as "mentally exhausting to be 100% focused on strategising and maneuvering for the full duration of the race," including his recent competition in Desaru, where he secured top spot for the weekend.
Nonetheless, Maximilian considers the Desaru Coast to be "great for kiteboarding", owing to its pristine waters and little to no obstacles. In addition, it was anticipated that there would be low winds on the weekend of his competition – in circumstances like this, Maximilian notes the need to "be careful not to drop the kite in the water and to stay on the board."
You can find out more about the KTA here, or read about kiteboarding here.