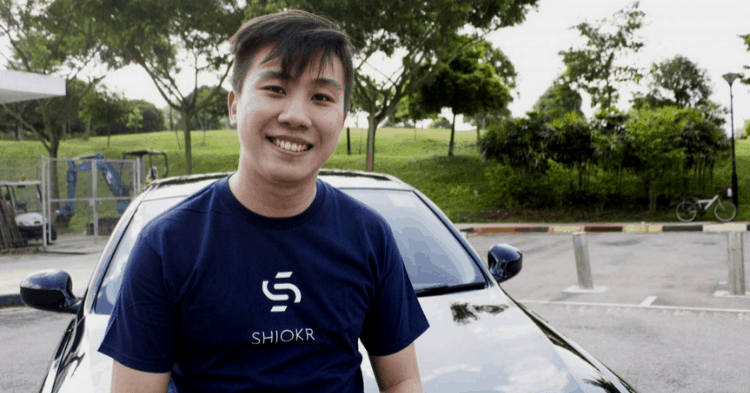 Nine years ago, Clement Goh, a 19-year old Singaporean, joined the police force with the notion of contributing and giving back to the community.
After approximately three years of service, he joined the Community Police Unit that focused on Youth Crime in certain areas. It is safe to say that Clement always knew he wanted to pursue a career in the SPF – he even has a Diploma in Police and Security Studies from Temasek Polytechnic.
Yet currently, Clement has quit his police job and is dedicated entirely in his car-wash startup – Shiokr.
As I walk in a coffee shop at Compass One, he welcomes me with a smile on his face and a pre-ordered iced latte. Without any delays, we roll straight into the interview.
From SPF To Shiokr
"I joined the Police Force because I have this notion of protecting the community and the citizens, to somehow give back to the community," says Clement. He tells me that he had never imagined that he would be an entrepreneur someday.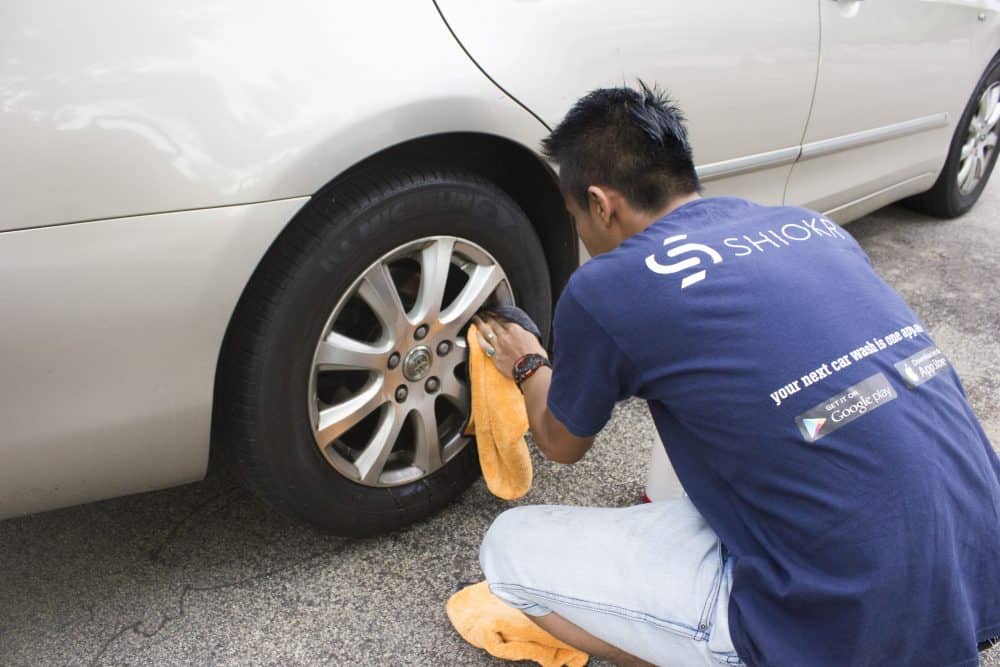 It was during his stint at the SPF where he met his mentor who trained him in Public Speaking. Gradually, he got a hang of it and started addressing students and teachers in schools where they would conduct awareness sessions and panels.
I am curious that without any background in Business Studies, how difficult it was to make this switch. Sure, Public Speaking trains a person to deal with people and hone leadership qualities – but what about marketing tactics?
Clement informs that he was always an aware consumer who observed "why people do what they do". He cites examples of many successful companies such as Apple and Nike who sells lifestyle choices rather than products. "I was a willing learner of the various marketing strategies these companies used," he explains.
He adds that in the last two years of his stint as a Police Officer, he used his free time to learn about startups and new businesses in the APAC region.
The Urge Of Leaving A Legacy Behind
I am intrigued. After all, there must have been a moment or a strong reason behind the intention of the startup. "Yes, there was," Clement smiles.
He remembers the time when Mr Lee Kuan Yew passed away. "We were visiting to mourn and pay our respects and I remember the long queues of people. I had never seen anything like that in my life. I thought to myself – What a man! What a life!"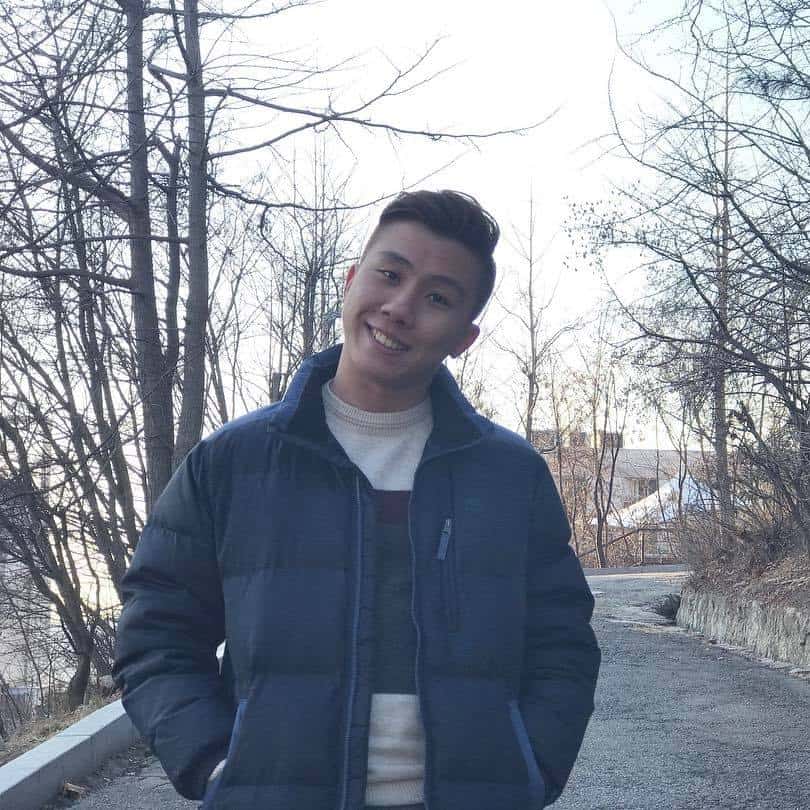 This incident had a significant impact on him and he felt the undying urge to leave a legacy behind. He wanted to create something that would directly change the way people live their lives .
"Money does not matter a lot for me. I am a teh tarik and chicken rice person, I can survive with less money. What matters for me is to satiate the need for acknowledgement and the fact that I actually impacted people lives for the better."
Clement fondly remembers the time when he was heading back home with his girlfriend and they wanted to get their car washed. They searched for online services but could not find anything.  He wondered why in an increasingly connected country, was there a lack of on-demand car washes.
Clement had been brainstorming for a long time at this point and it was at this moment that he realized that online car-wash services could work. He researched further only to realize that other countries have such services – just not in Singapore.
Shiokr
Clement eventually confided in one of his friends from the police force who liked the idea and shared the same vision. Although Clement had the idea, he needed someone with technical background for IT support.
His friend from the force happened to have some programming experience and immediately came on board. This was the first step towards building a team.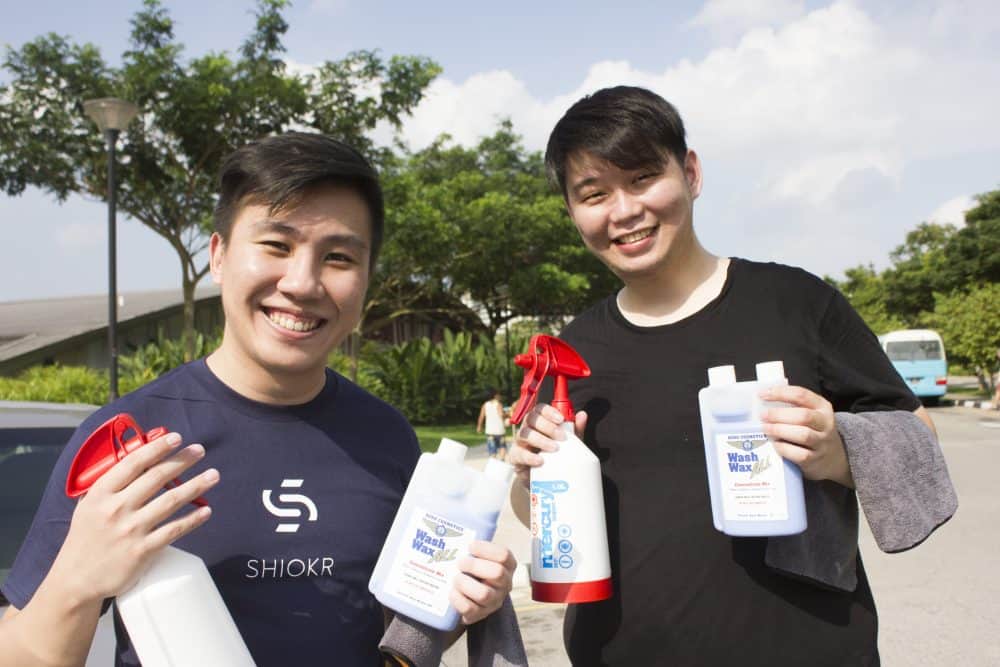 As for the moniker Shiokr, Clement tells me that Wash-lah was initially an idea that stuck around for sometime. Eventually, Shiokr came around.
He wanted a name that represented the local scene and had a positive meaning. However, the domain Shiok was taken so he registered the company name as Shiokr.
Today, Shiokr is almost six months old and standing tall at a clientele of 4000+ customers. I am surprised at the genuine pricing of their door-to-door car washing services. Clement explains that several factors came into play when they decided to determine the price.
First, they did not want to charge too much; they genuinely wanted to be reasonable service providers. To save expenses, they started using bikes to reach the car owner's places. He further explains that the unique residential terrain of Singapore helped further in cost cutting.
"More than 80 % of the population lives in HDBs, so houses are not too far away."
Saving 200L Of Water Per Wash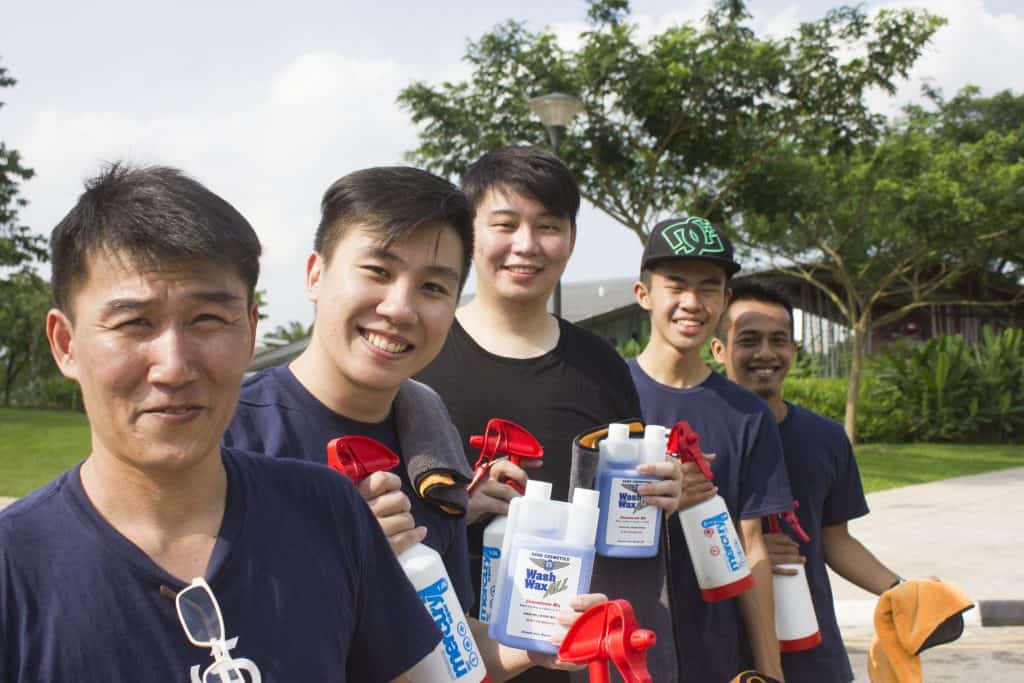 Generally, companies focus only on making it big when they start off. They think about their social responsibilities much later in their corporate journeys.
However, Shiokr is a startup that is socially aware and responsible from day 1. They provide a water less car-wash service, saving thousands of liters of water.
"Given our long history with the lack of natural resources in our country, most pertinently, the lack of water, it is an issue close to every Singaporean heart. If we can provide the same quality of service and simultaneously do something good for the environment or community, we will do it! That is the kind of company we are and will be," he adds.
Clement also believes that Singaporean customers resonate with the idea of going water-less because water has been a hot topic and is still so relevant. Since the inception, the company has helped save over 300,000 liters of water.
To find out more about Shiokr follow them on Facebook or head over to their website.