After an initial shaky start in end 2015 where alternative rock band Trust The Chaos was still finding their footing and direction, they settled on their current 5-piece line up in mid-2017.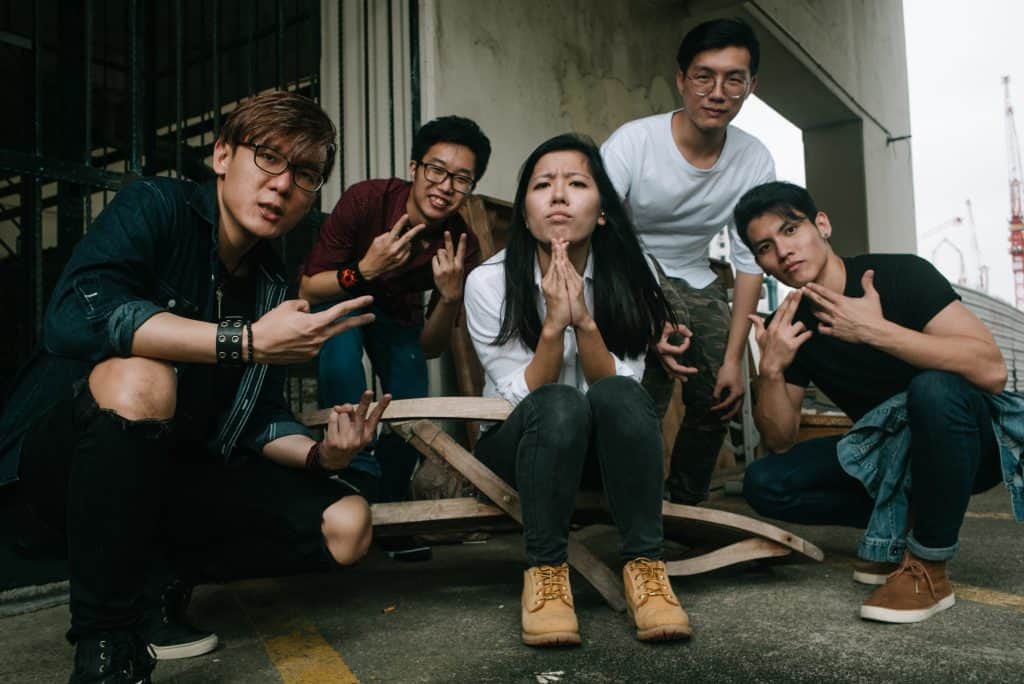 "As a whole, the band is collectively influenced by One Ok Rock, Avenged Sevenfold, Dorje and Paramore," Jing shares.
The way the band sees it, each member brings their own influences to the table and the respective knowledge, influences and style constitute the DNA of the band.
"We don't believe in restricting ourselves creatively and prefer to write music that emphasises on memorable tunes and catchy riffs and melodies," she explains.
In terms of lyrics, the band focuses on themes and emotions rather than specific stories while keeping the lyrics simple and relatable. Hence, it is up to their listeners to interpret what the song means to them.
Is There Trust In Chaos?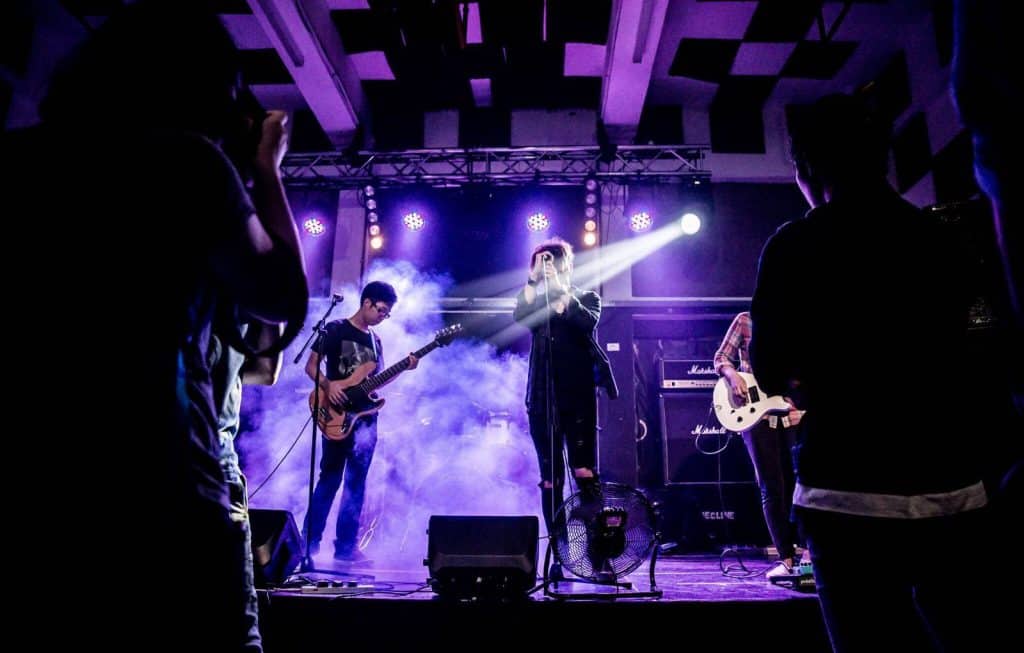 Intrigued by their band name, I enquire about the meaning behind the name – to me, it seems counterintuitive that there is trust to be found in the midst of chaos.
Yet, Jing explains that for the band, their name represents finding balance amongst the chaos.
"We would want the sound to define the band, rather than the name define the sound of the band. Finding a balance in our sound, to stay true to our alternative roots and continue writing music with heart and depth."
"The band name also makes a good life motto actually, to trust the process amidst whatever chaos that life throws your way and trust that you will emerge a little tougher than before," she adds.
Strength In Diversity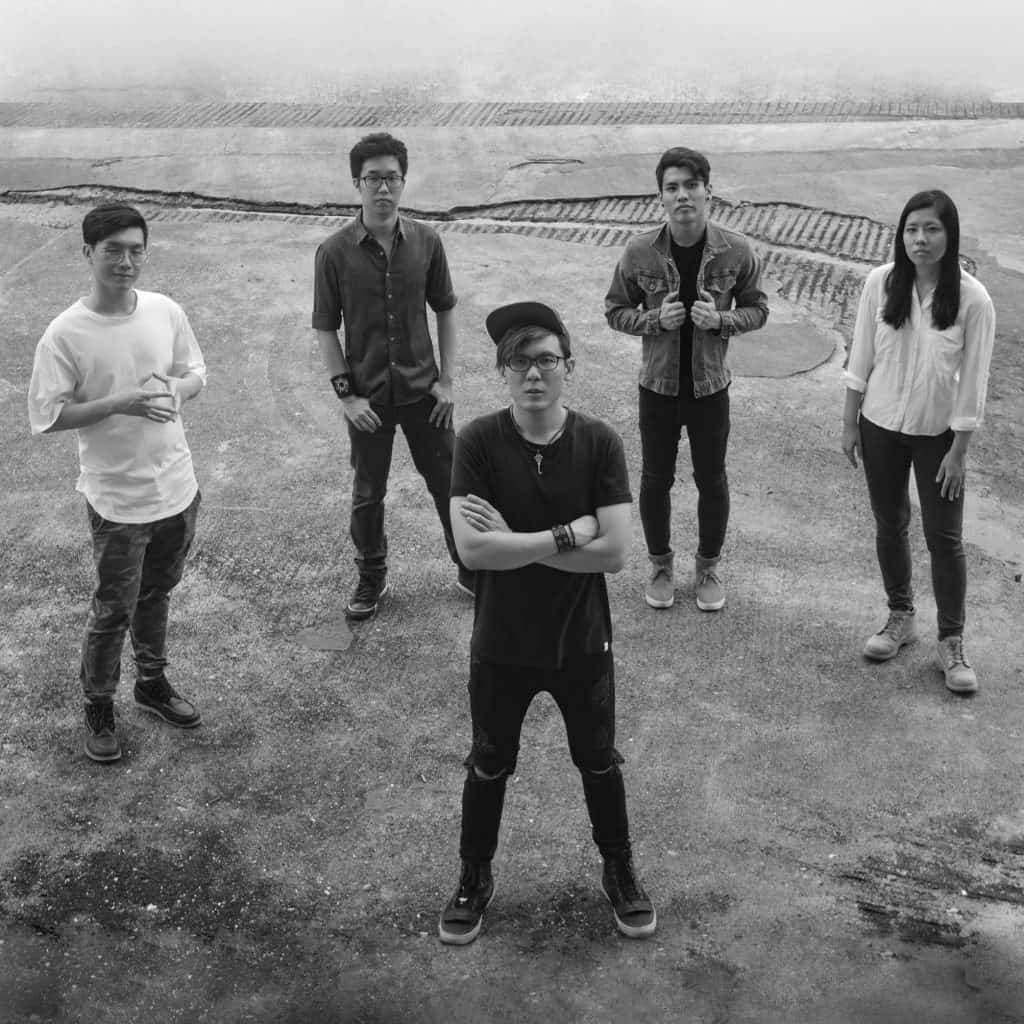 Apart from their respective musical gifts, each member sees their personal background as a unique asset that serves to enhance their journey of making music together.
For example, both Li En, their vocalist, and Nicholas, their guitarist, studied art – thus, they are the creative backbone of the band. All the band's assets, ranging from gig posters to single artwork to lyric videos, are done by them.
Jing, their guitarist, is the marketing rep for the band – her communications background provides her with this crucial skill.
The other members of the band are Alex, their bassist, and Jake, their drummer.
Jing tells me –
"We all acknowledge that no one is bigger than the band, and it helps that having the right mix of people makes the journey a more productive and meaningful one."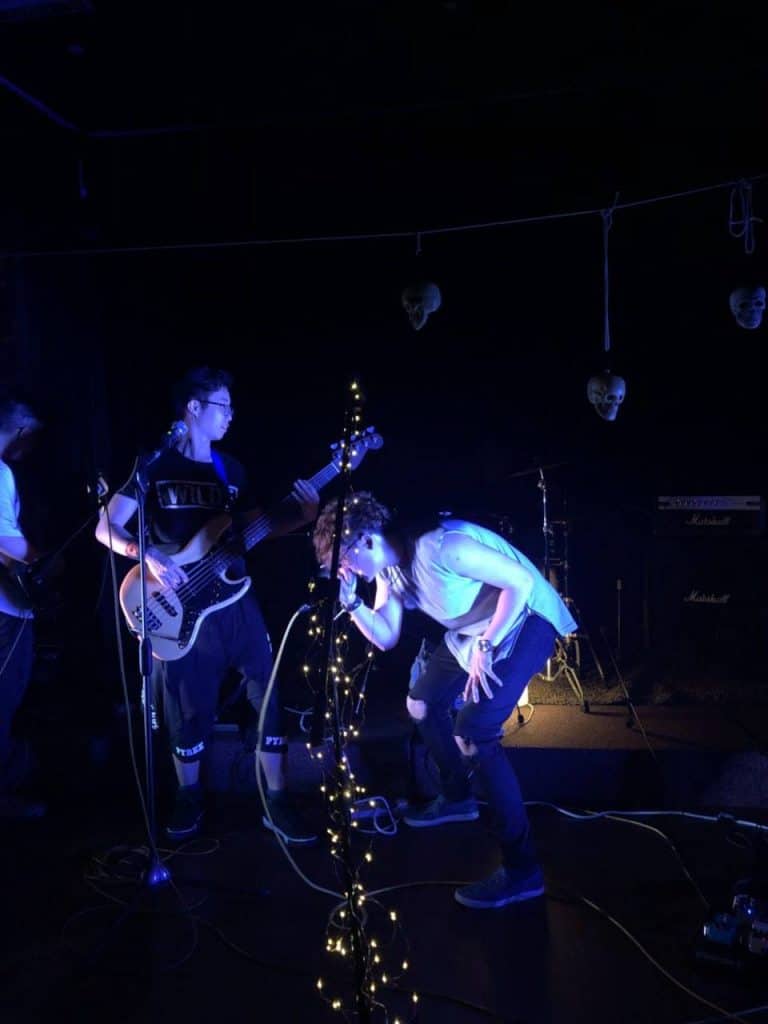 Trust the Chaos counts performing at the House of Noise as part of their final showcase for the Noise Music Mentorship programme in 2017 as one of their memorable experiences along the music-making journey.
Most recently, they also played at the Esplanade Concourse – which was also the first time we played an acoustic set.
They had also played at the finals at the NTU Impresario for the "Original Songwriting" category, where they were placed 2nd.
What made the event more memorable was an Instagram post they came across later that night – an audience member had cited their lyrics and said it had meant something to her.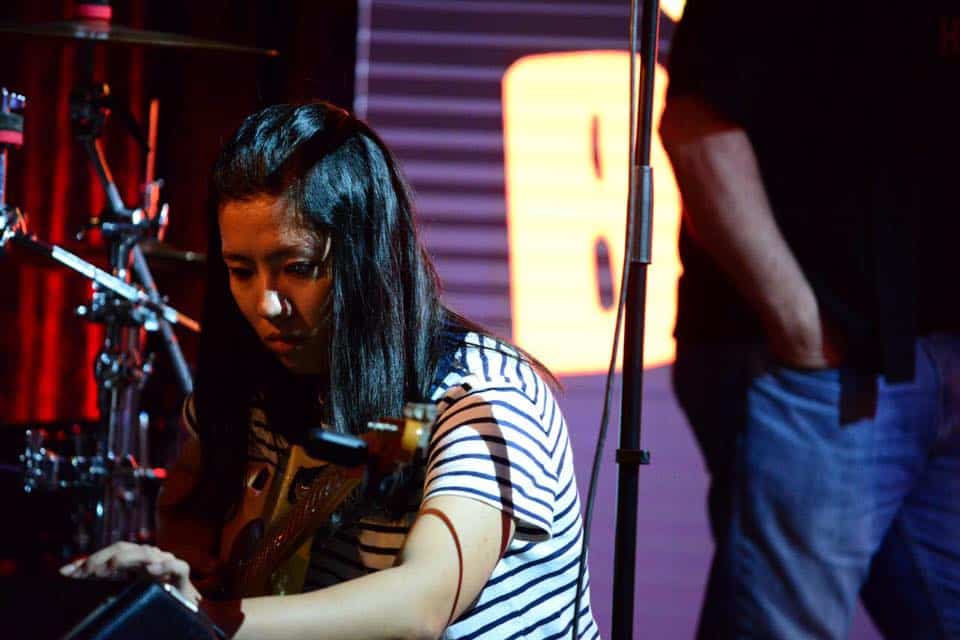 On that encounter, Jing says, '"to be able to write songs that means something to someone will always be a privilege for us."
The band also counts being shortlisted as a mentee for the Noise Mentorship Programme 2017 as one of their biggest achievements to date – this is an esteemed programme for budding musicians in the local music scene.
"It was a thoroughly humbling yet heartening experience to be shortlisted alongside the rest of the musicians, who are all so incredibly talented and creative," Jing muses.
Upcoming Single: Lying To Myself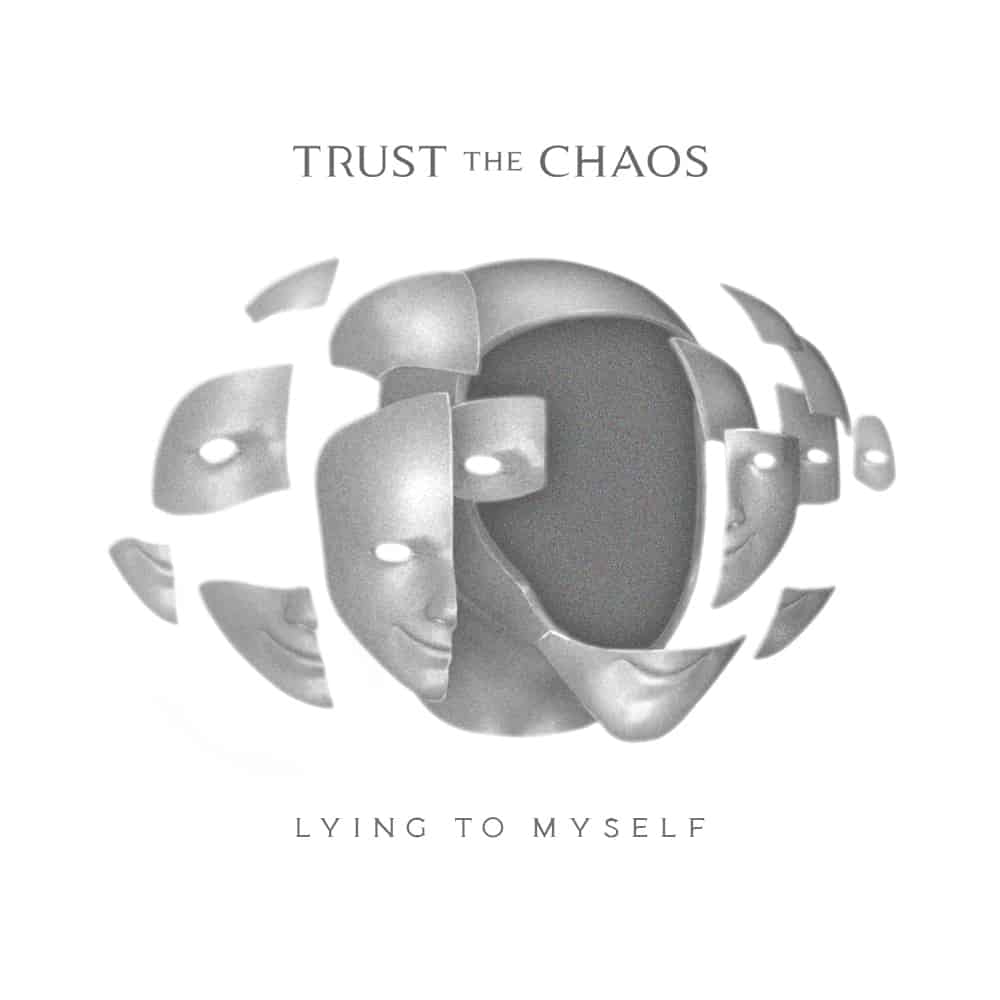 Trust the Chaos is due to release their third single, Lying to Myself, tomorrow.
Jing shares some insights on the band's journey in song-writing, describing it as both a "challenge" and a "rewarding process".
"Song-writing has always been a rewarding process for all of us, and it remains a challenge for us."
"We are constantly trying to innovate and sound a little different than before, whilst retaining the Trust The Chaos element – whatever it is that defines us for you."
Jing describes the upcoming single as "probably the heaviest song we have done thus far", but not without the caveat that the band nonetheless feels that the song "remains accessible enough" to their listeners.
Describing the song as "a pretty straightforward song," Jing shares that the song is "about perception – how one would deceive himself in order to power through (his circumstances)."
"(The message of the song) can apply to many things – from being in toxic relationships, to facing obstacles and problems in life, to dealing with failures in general.
We change our perspectives if we know our problems cannot be solved, or if we don't have the impetus to solve them. Some may think numbing themselves and being oblivious is the panacea for their problems. Humans are good at that," she tells me.
Future Plans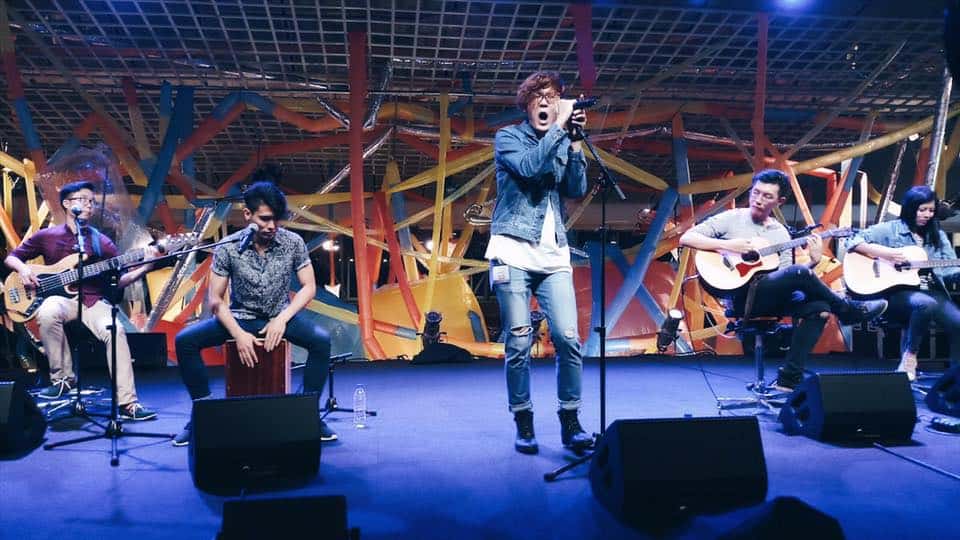 On their future plans, Jing says, "we would definitely love to play more shows – there aren't enough stages for alternative rock music like ourselves."
The band dreams of playing on the stage of Baybeats – cliché as it sounds, Jing describes it as being "a dream come true" for the band, if or when it happens.
"Maybe someday we might play overseas too, (but) ultimately we want to leave a mark in the local music scene and change people's perception on our genre of music," she continues.
Finally, she tells me on an ending note, "This is a passion project for all of us, and we would love to keep going at it for as long as we can, and keep producing music as long as we have an audience for it."
Lying To Myself: A Sneak Peek
The band also gave me a preview track of their single – to review for this article – albeit with the caveat that it is not the finalised version.
I don't consider myself a fan of rock music, so I'll admit that I was a tad ill at ease when the song started playing with what I perceived as loud, screamy singing.
Several listens later, I catch some lyrics in the song – it talks about "carrying on with the same routines." In the midst of this, the protagonist in the song hopes that "everything is just fine", even as "failure knocks me off my feet" – a sentiment that I believe resonates with many listeners.
Without giving more away, I believe this song is accessible to everyone in different ways – some for the music style, others for the lyrics which speak to their hearts.
The official song release of Lying to Myself, together with its lyric video, will be out tomorrow on 23 Feb. It will be made available both on Youtube and Spotify.