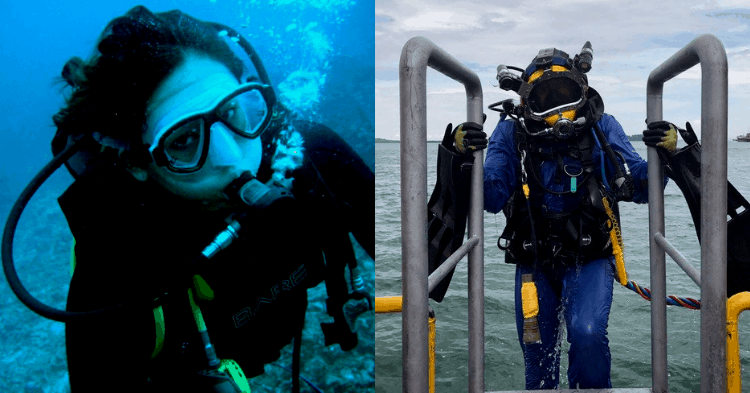 The world watched with bated breath as an international team of elite divers rescued 12 boys and their coach from a flooded cave in Thailand. Trapped deep inside a cave cavity, these divers made the treacherous, hours long, journey to and from the location of the team of boys everyday until they were all freed.
It was incredibly inspiring and certainly no easy feat. One can only imagine the physical and mental demands of being a diver, and the responsibilities that come with being one.
Watching all this unfold made me curious – what did it take to be a diver? Why did people choose to become professional divers? And what does it mean to be a commercial diver?
That's how I came across Siti Naqiah Tusliman, Singapore's first female inland/inshore commercial diver.
I discovered that it was only a year ago that this trailblazer became certified and started working as a commercial diver. While I am aware that the industry may be a male-dominated one, I am still a little surprised that there haven't been any other female commercial divers before her.
Early Beginnings And A Leap Of Faith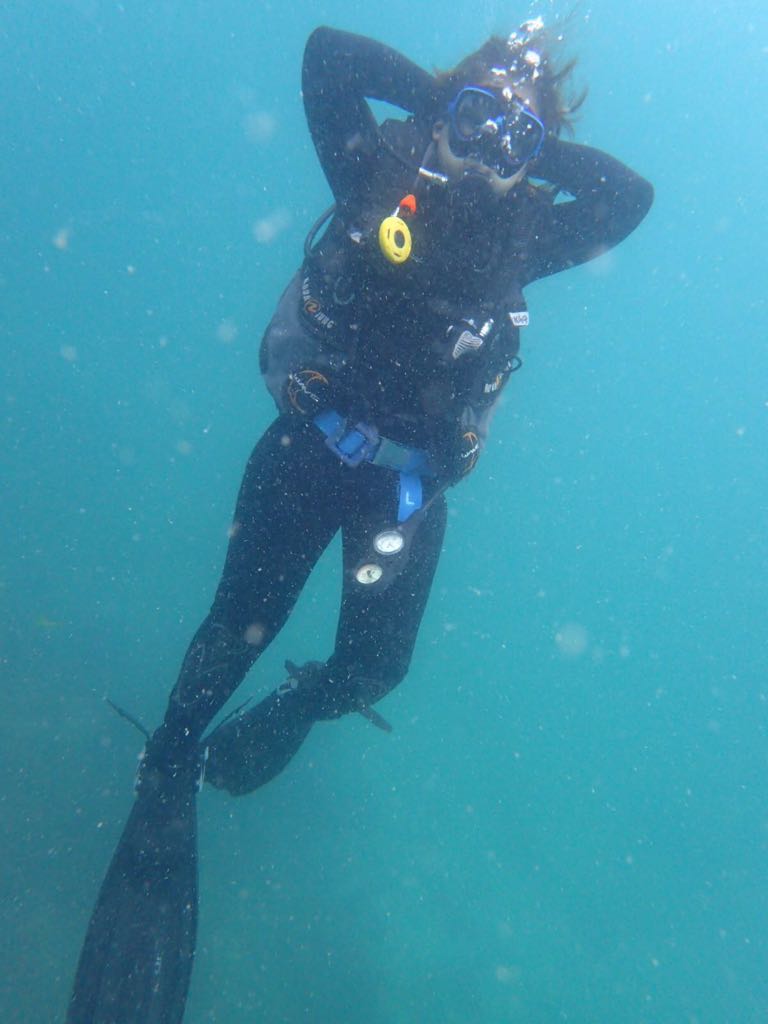 Naqiah started as an avid recreational diver and had always considered taking it one step further by training to become a professional one. However, multiple factors such as finances and general anxiety about pursuing something so different held her back from doing it.
As a travel coordinator at a shipping company then, she also made contact with many commercial divers who shared just how tough the job could be and how it might actually be too tough for her.
Undeterred, she held on to her aspirations until she was ready to take the plunge.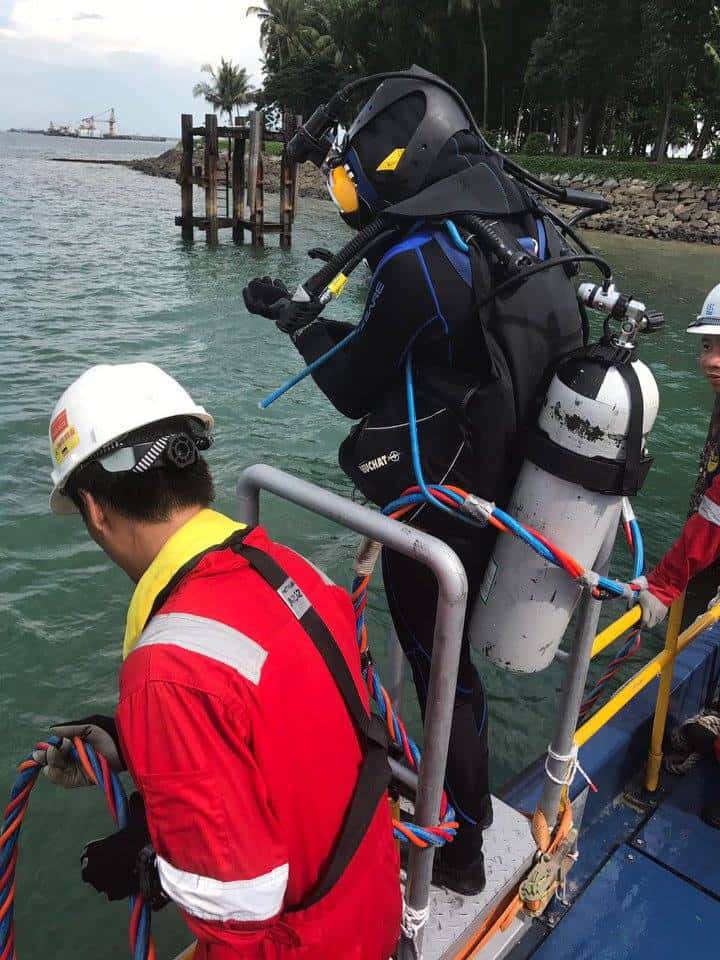 It took her a few years before she decided that it was now or never, and signed up for the training over a year ago. She took a risk, having to leave the stability of her job to attend trainings full -time. She would also have to fund the entire training on her own.
Luckily, Naqiah had the support of her family and friends. While they were concerned about her overall wellbeing, they were glad that she was happy and pursuing something she was passionate about.
Singapore's First Female Commercial Diver
Last May, Naqiah was finally certified and started working as a full-fledged commercial diver. Her early job scope included cleaning and polishing the under the side of ships to get rid of waste buildup that can hinder the smooth movement of a ship.
Needless to say, her first day as a diver was overwhelming.
"You really have to be prepared mentally," she shares on having to go underwater where visibility is not always great.
Over time, she became more accustomed to it and is now a seasoned hand who also works on construction under water.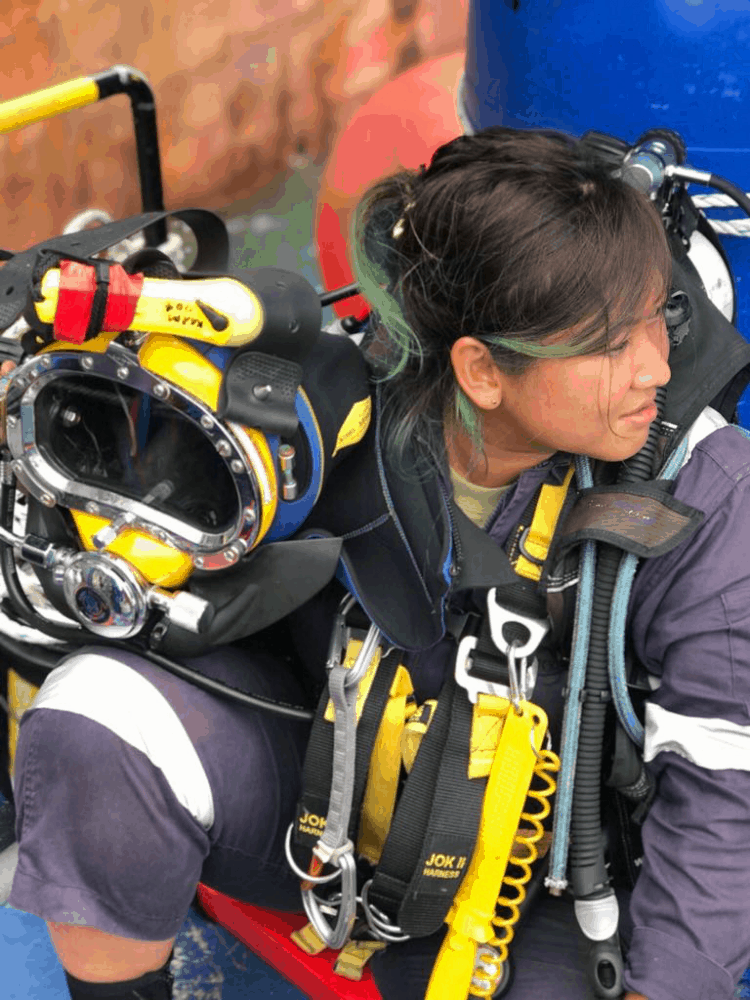 But being a diver is so much more than just jumping into the waters everyday to work. The equipment that she's expected to put on could weigh up to 50 kilograms on land and would require serious strength.
Taking care of herself physically and mentally would be key to keep up with the demands of the job. In the early days of her career, she spent a lot of time exercising and keeping up a level of fitness to cope with the physical demands of the job.
However, these days she's placing more emphasis on her mental wellbeing to stay calm and collected while working, and makes time to relax and unwind after work.
Firsts, Naysayers And Future Plans
Was she aware that when she made that bold step into diving that she was also become the first female diner? No, she wasn't.
In fact, she only found out about it when some media outlets expressed interest in speaking to her while she was training.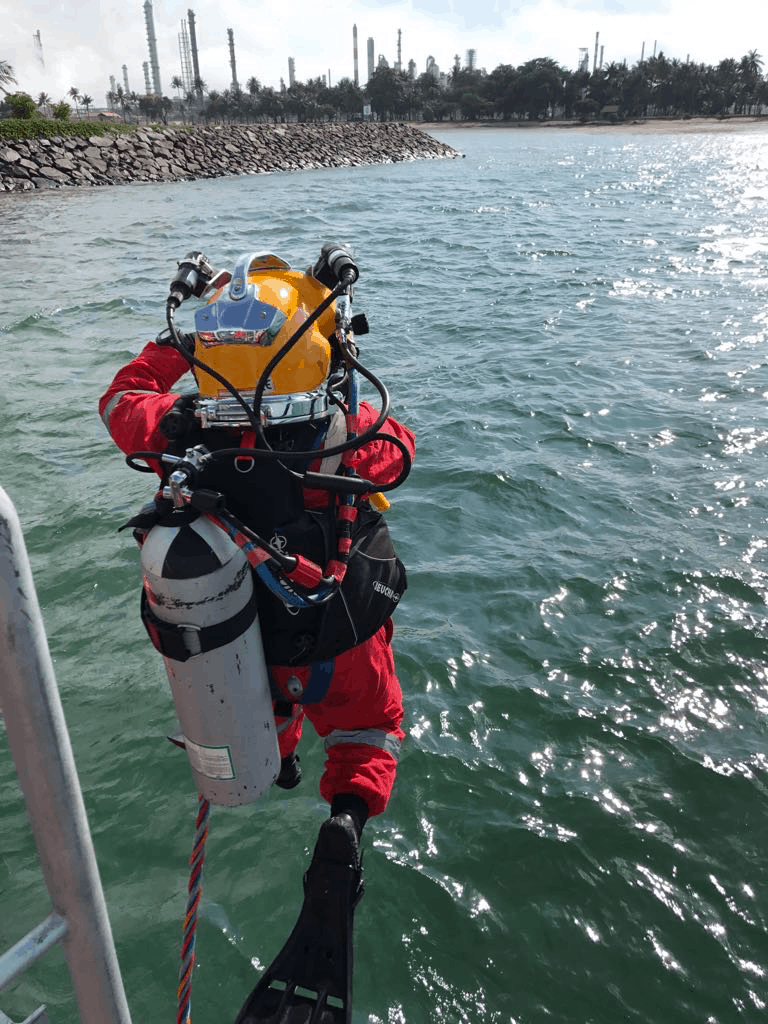 "I'm very honoured of course, but to me becoming a diver was more of a personal achievement. I did not even think about becoming the first female diver," she explains.
She may not have realised that she was the first woman to dive professionally in Singapore, but her step into the industry was an indication of things to come as there is now small but growing number of female commercial divers in Singapore. Her good work must have broken down some invisible barriers.
For the most part, her colleagues have been very welcoming and non-judgemental. She even appreciates that they are considerate of her and look out for her. But what of the occasional naysayer?
"I don't really care," she says, "I'm not too concerned about what those people have to say. I'm more focused on my own personal development."
As for future plans, Naqiah says she's looking to expand her skills in the diving world and doing her part to help make the industry better in years to come after gaining more experience and insight.