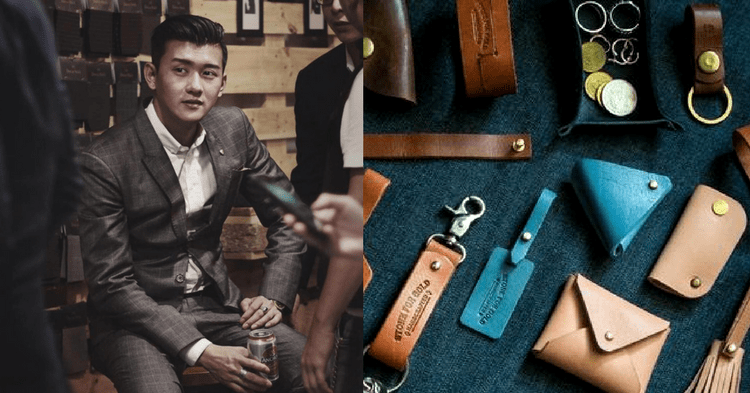 I am excited as I climb up a fleet of stairs – I'm about to meet Stone For Gold's Xie Hui, the founder of a leather workshop studio in Jalan Besar. As I wait on the couch for Xie Hui, I am in awe. Leather patches, needles, threads, machines and tools adorn the entire room.
My thoughts pause as a young and fresh looking Xie Hui enters the room. He smiles at me as we shake hands and exchange salutations.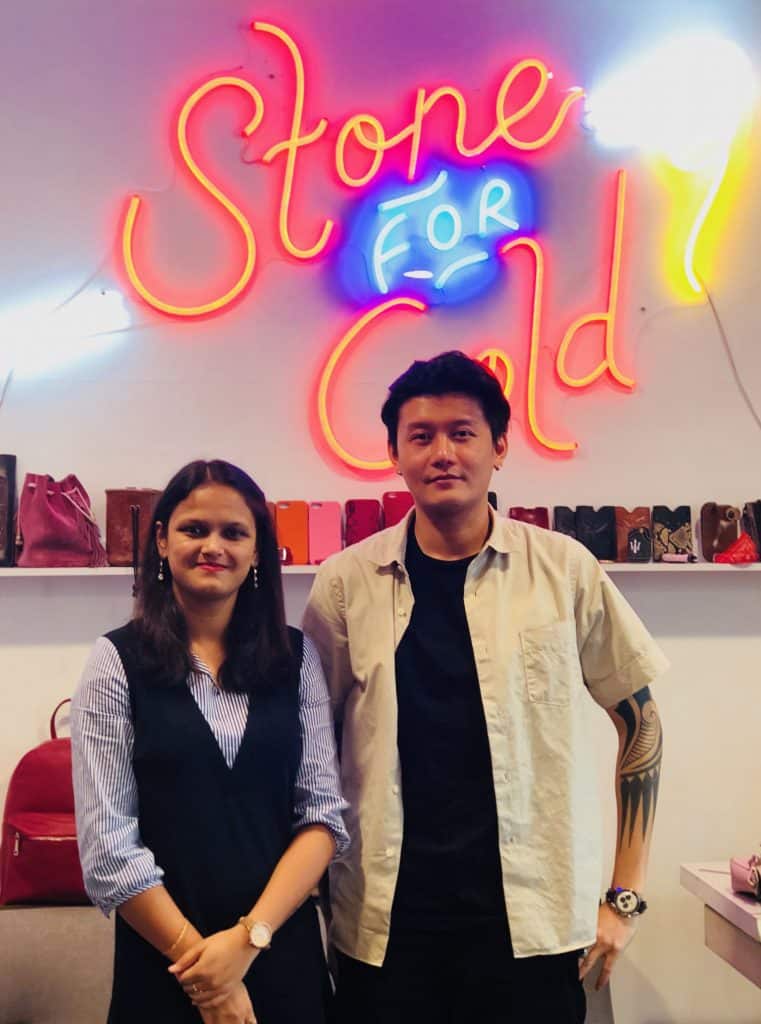 The Beginning
"It started as a hobby back in school days," 28-year- old Xie Hui recalls when I ask him about the beginnings of his brand. Instead of buying presents for friends and family, he would make leather handicrafts for them on special occasions.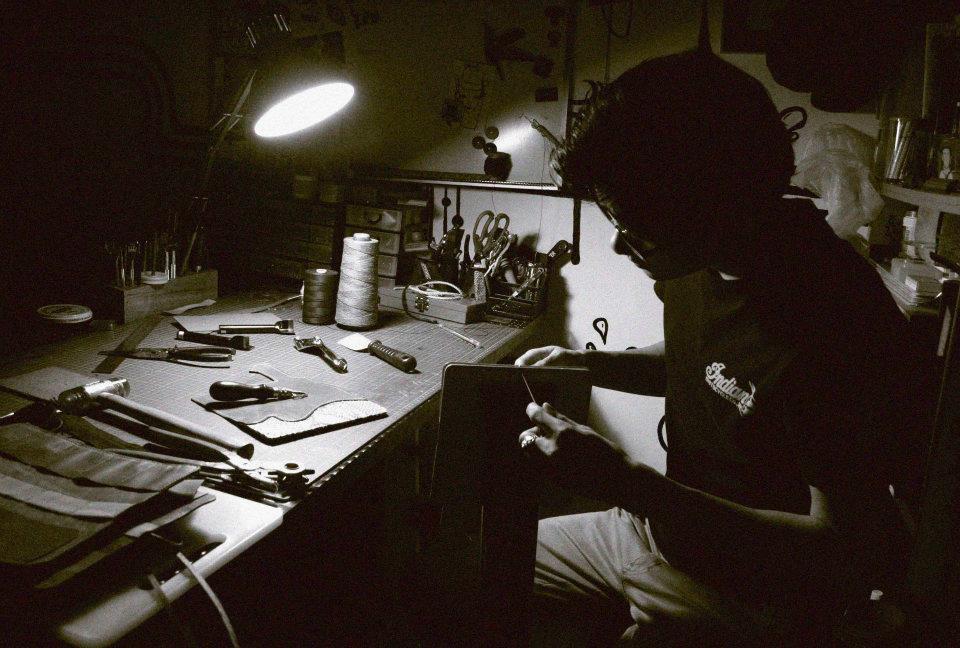 Once, he gifted a key pouch to his friend, who suggested for him to sell it. Taking up the idea, Hui sold his first key pouch for 35 bucks. Today, key pouches are one of the specialities of his company.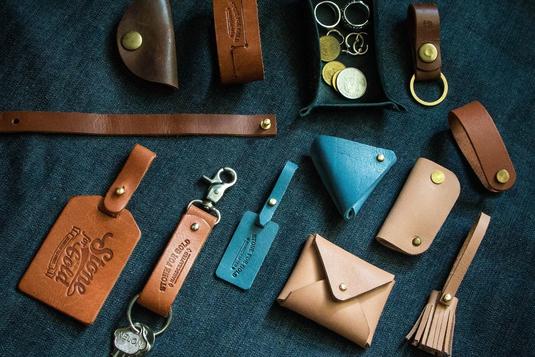 Gradually, he was able to sell more products and started earning pocket money using his craft. He eventually started getting consignments from shops, and in no time had more than 10 consignments at the age of 19.
Getting Stuff Done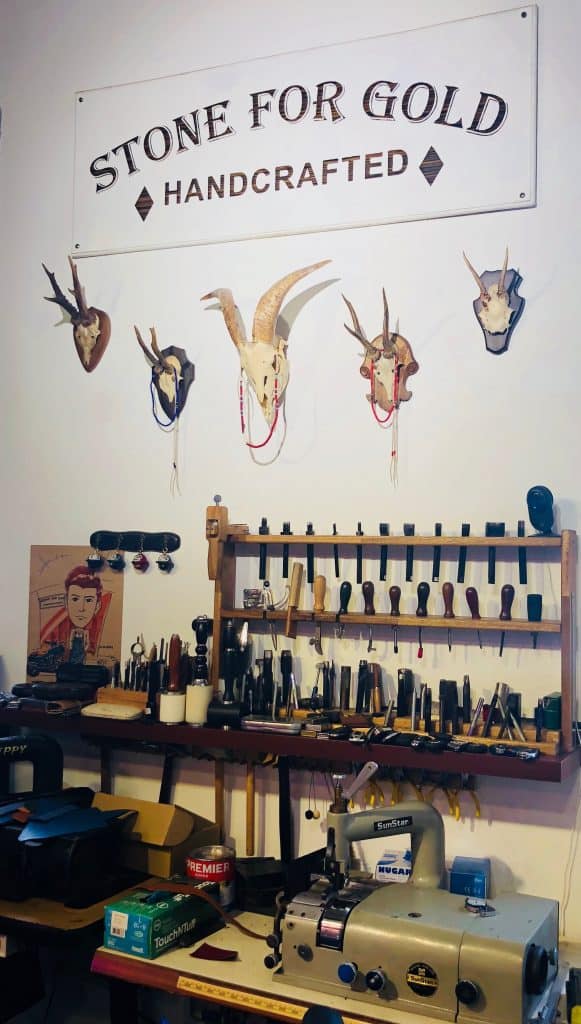 Xie Hui tells me that the awareness about leather-craft is extremely scant today and it was worse when he first started. He recalls YouTubing about this industry but to no avail.
He admits that it was not easy to continue his pursuit – parental pressure, a lack of money and a dearth of raw materials made it difficult to sustain his company.
"It was difficult to get raw materials. I used to look up Yellow Pages to find leather suppliers and hop around the streets of Singapore in search of things I needed."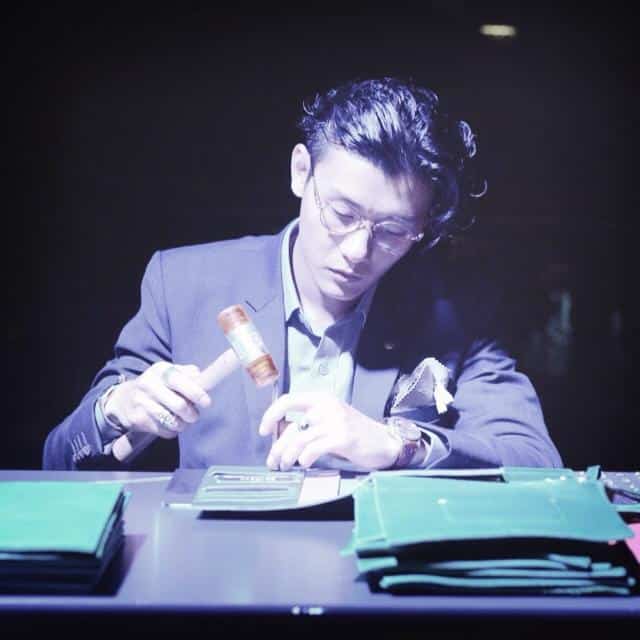 However Xie Hui persevered. Even when he was serving the army, he did not quit handicraft. In fact, he would start working in the camp.
"They knew that I wouldn't stop", he laughs.
Hui explains that he never took classes or vocational training – handicraft was always natural to him. He fondly remembers how he would ride across the city on his motorbike and spend days observing old-timers in the Geylang area.
He also gives credit to tutorials and books from where he learnt a lot. He tells me that he still keeps copies of some of those books in his office.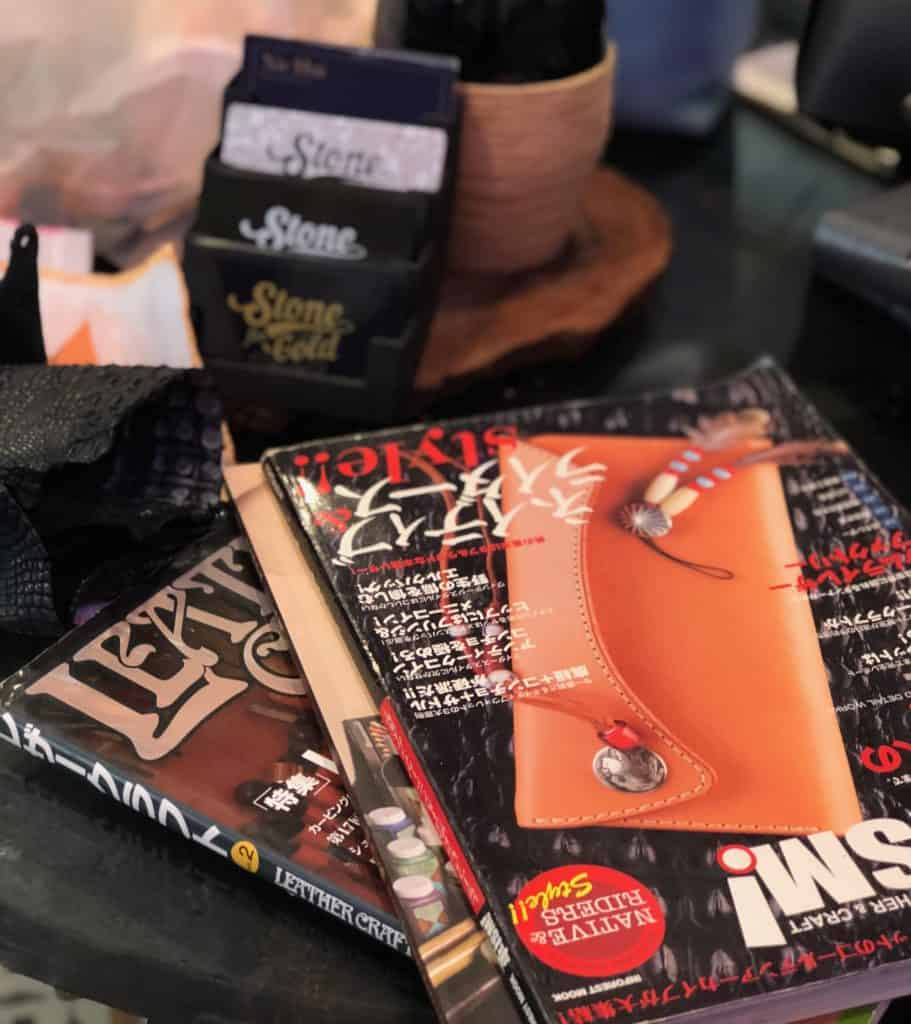 I then ask if there should be courses or vocational training for leather artisans in colleges.
Xie Hui explains that it is difficult to teach craftsmanship – he believes that we are born with it and hence, it would be irrelevant to have a degree in this field. However, he agrees that short-term courses and workshops would help to create awareness about the industry.
Blogshop To One-Room Studio
Coming from a working-class background, he was mostly surrounded by people who were skeptical of his career choice.Hui had little support from his family too. However, with patience and perseverance, he was able to start his first online shop by the year 2008.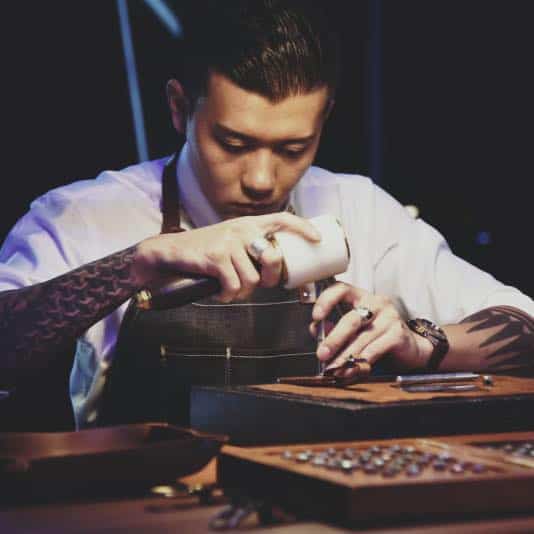 He was running a one-man show then but had his work noticed. Eventually, he earned a reputation for himself, although that meant working day and night.
"Despite all the obstacles, I was happy. Being able to do what I love and making money out of it is awesome!"
Xie Hui's business took to new heights and he was finally able to have his own workshop in a single-room studio. He tells me that the place we are sitting in is exactly the entire space that 'Stone For Gold' was at one time – one-fourth of a hall.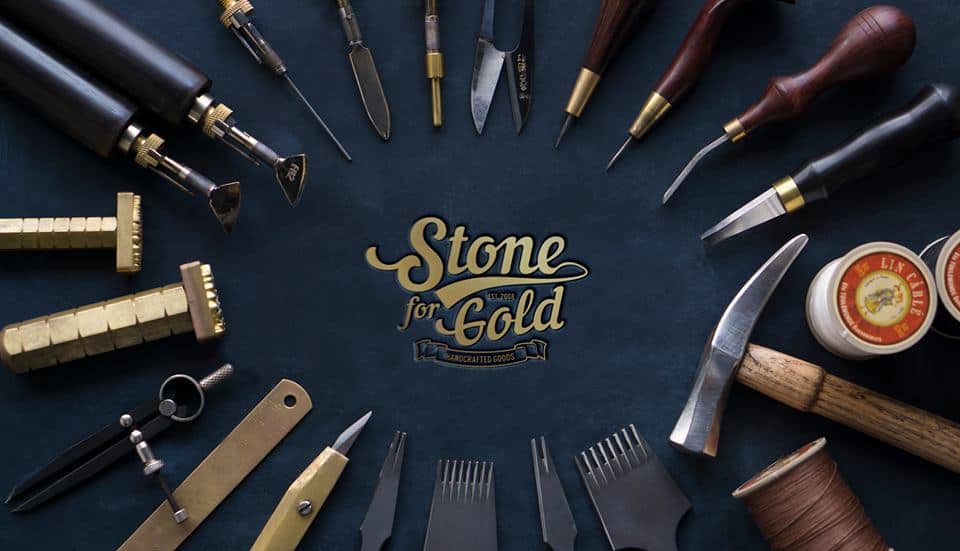 Yet today, Stone For Gold is an established brand in Singapore's leather scene.
The one-room studio has evolved into a two-storey workshop cum studio, and Xie Hui now leads a team of 7 to manufacture quality leather handicrafts. Be it watch straps, key fogs or bike seats – they make it all.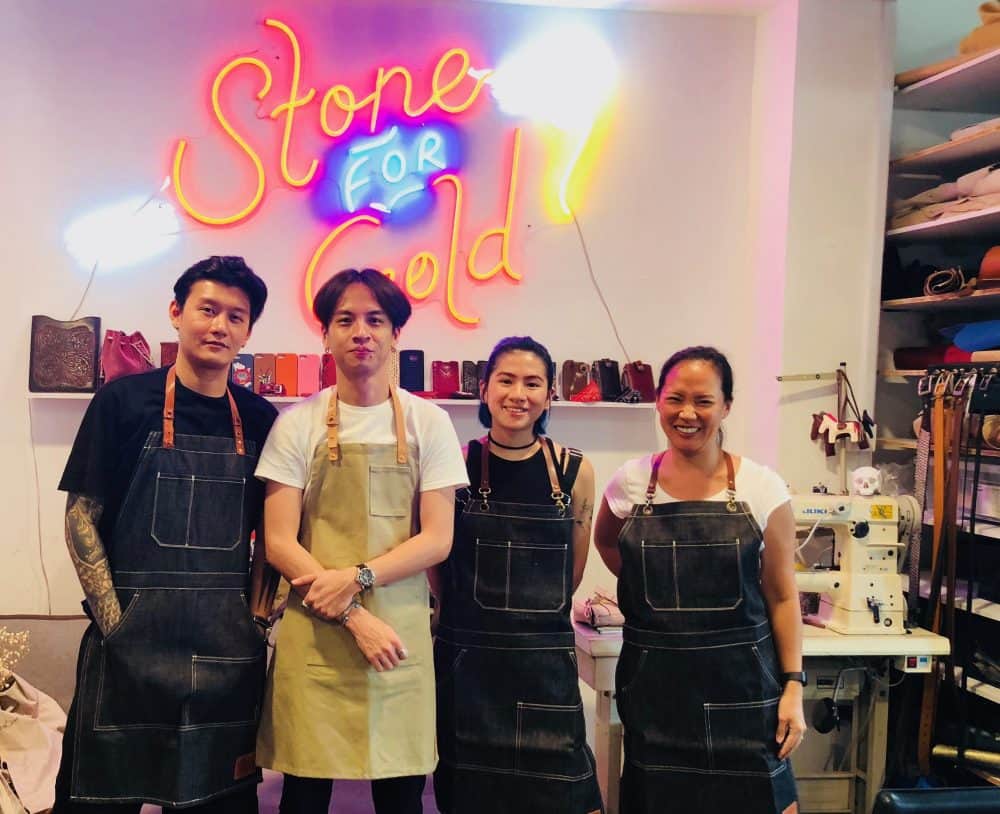 I look at the illustrious watches, funky phone covers and stylish key fogs lying around the studio – I must admit, I'm intrigued by the unique designs. They seem to fall somewhere between Rock 'n' Roll and Gothic.
"I was influenced by Native American styles and interpreted them in my own unique way to develop Tribal & Style Punk," Xie Hui says when I ask him about his style inspiration.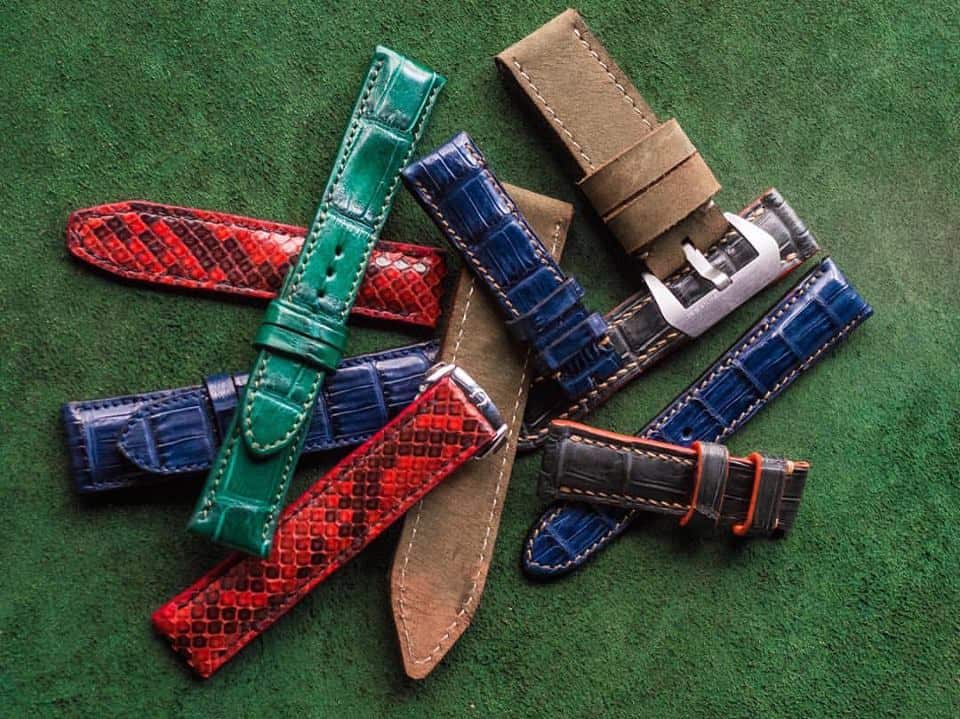 Exuding Positivity
By now I am in complete awe of this man's passion and dedication. What amazes me more is his extremely positive attitude.
He says, "I am happy every day – I come to work and I am so motivated. I feel happy that we are creating something unique. The best days are when I see someone wearing something made by me walking on the streets."
I insist that there must be something that makes him low. Doesn't he ever have moments of doubt?
He takes a deep breath and says, "how do I put it politely?"
Intrigued, I say: "Don't".
"When people don't understand the value of one leather handicraft and the efforts it takes to make it, I feel annoyed. They want things done in two days at cheap prices but with great finishing."
"People need to respect handicraft," he pleads.
He says that in order to create awareness about the process of leather crafts, he conducts frequent workshops. He takes me for a walk to the other end of the studio, where I find a fully-equipped workshop.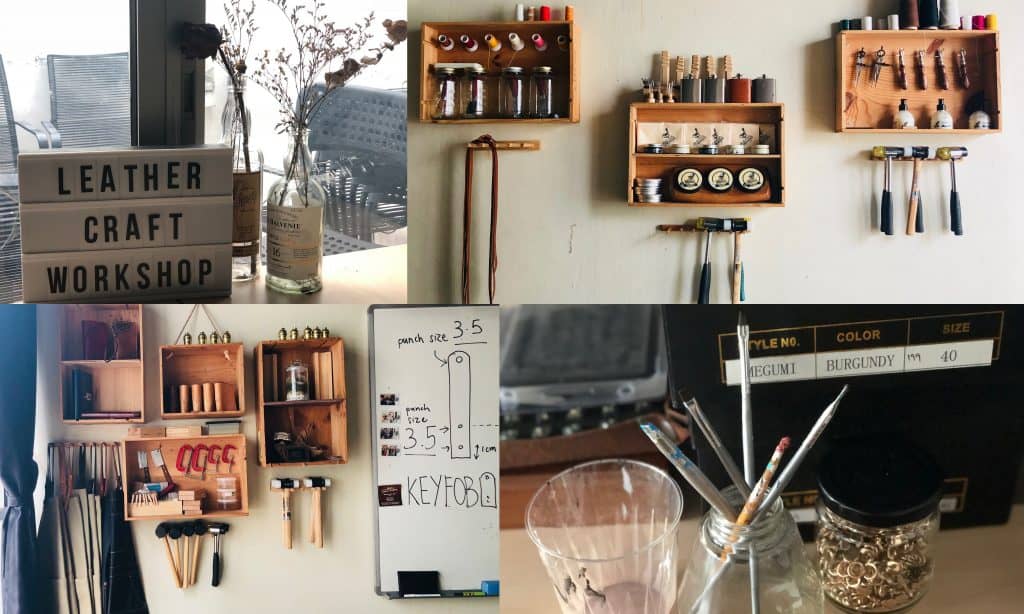 Xie Hui tells me these workshops are conducted for everyone who is interested to learn more about the art form.
"Even if 10 people learn how detailed this work is and talk to 10 more about it, my job is done," Hui explains.
To buy unique leather products by Stone For Gold, click here.