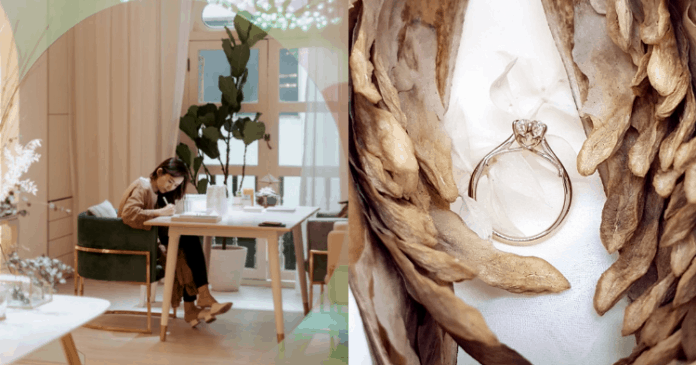 I've got to admit — I've never seen the value in paying a large sum of money for a diamond ring, especially when that money could be used for seemingly better purposes, such as an overseas trip, or better furniture for the house.
This is why I was particularly excited when I came across Artemis Rings, a brand by Sandra (formerly co-owner of Fairy's Inc) that specialises in customised rings and jewellery.
Nestled along Purvis Street, Sandra kindly invited me to her studio – which is strictly by appointment – and I was swept off my feet by its interior design.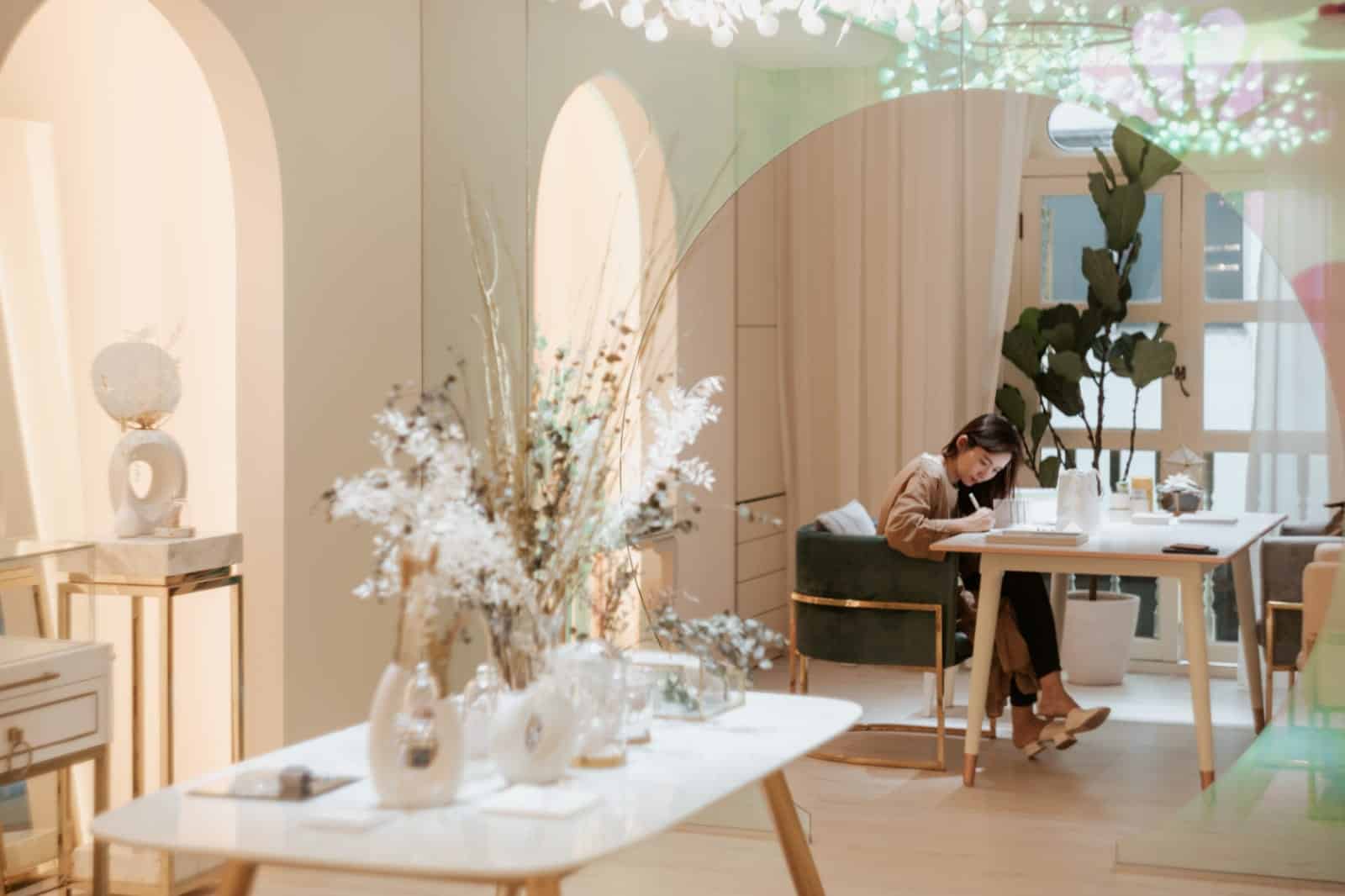 As I got settled, our conversation began, and my perspectives changed.
A Hidden Meaning
For those wondering, Artemis refers to virgin goddess of the hunt and nature, often associated with wild animals and woodland.
"My things can be a bit whimsical woods, a bit raw, but there's something innocent about it that speaks of some of the designs."
Sandra's forte also lies in engagement rings and wedding bands, and it is with that focus that she named her brand Artemis Rings. Even so, Sandra does a wide range of other jewellery including anniversary rings and wedding jewellery.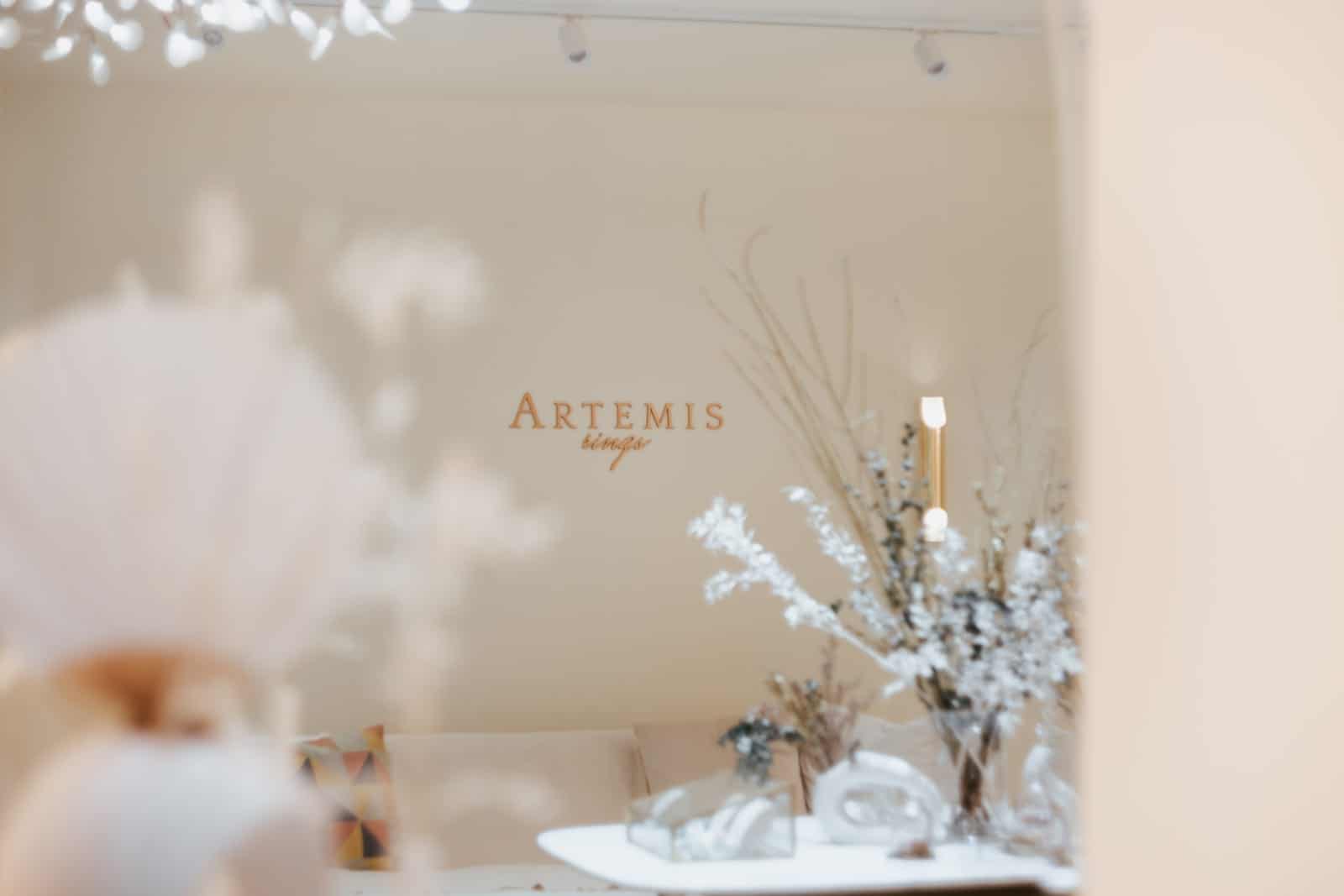 Additionally, in every thing that Sandra chooses, there's always a hidden message. "If you notice Artemis – the first word is art," she explains, "even in my logo, you can see the word Artemis inside the entire logo."
"It's very me to do that. In every single Instagram post, there's always a hidden meaning, or connotation in the copywriting that hints at what's special about that ring — but you have to be my customer to know what that is."
What Keeps Her Going
Through her work, Sandra hopes to showcase Singapore's art, design, and jewellery. "I think over the years we have levelled up for jewellery design, even for Fairy's Inc — yet we were never big on being out there."
Sandra admits that it's a balance they had to make, and one that she's still constantly working with. "We don't want to be that hole in the wall, but at the same time we don't want to be too known."
More importantly, she hopes to be a part of her couples' most memorable surprise — their proposal.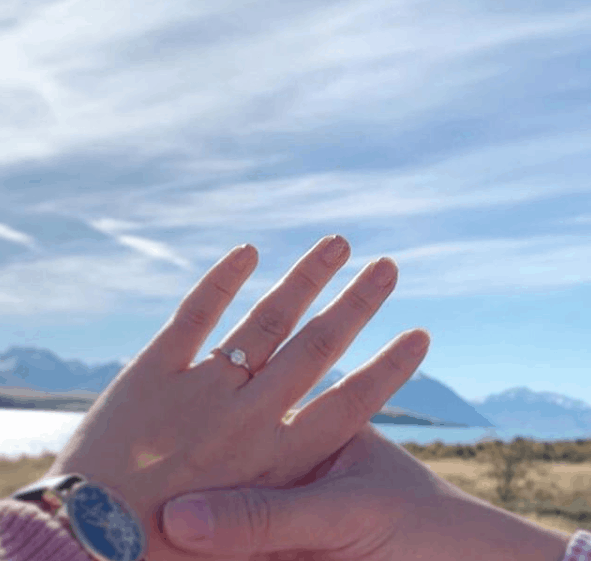 Through the sparkle in her eyes, I can tell that proposals mean something special to her. "If you have kids, it's miraculous, but it's not the same as a proposal surprise. [Through what I do,]I keep reliving this part of a proposal."
While most of us would dread having a client message us on a weekend, a text from her client usually means a successful proposal, and she looks forward to receiving these messages of joy.
"I can feel things so when I see the photo [they sent] I can see she's little bit teary, smiling, and I know she was really happy. They might not have announced it to the whole world and a lot of them don't even have social media, but I'm the first person they share with."
"It feels really special, and that's what I live for."
Sandra explains that rather than just a sale, she enjoys this part of the process, and recognises that this is something money can't buy.
How Much Should You Spend?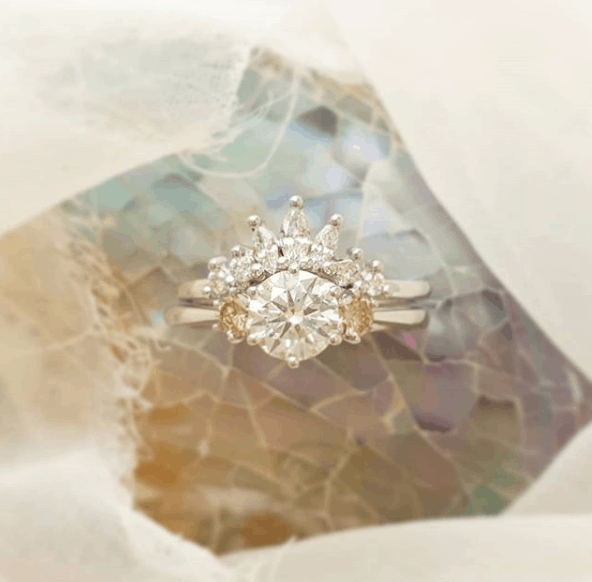 While a successful De Beers campaign has led many to think that forking out money for a diamond ring is a necessity, many these days are straying away from the norm, choosing to spend lesser on a ring.
For Sandra, there are no clear lines to be drawn — it depends on the couple.
"I feel that a lot of girls would say yes to the guy and it will never be about the ring."
"But the ones that come to me do so because they want to buy something better — maybe they feel that diamonds are more durable as they don't have scratches, the colour won't fade, and the shine is different."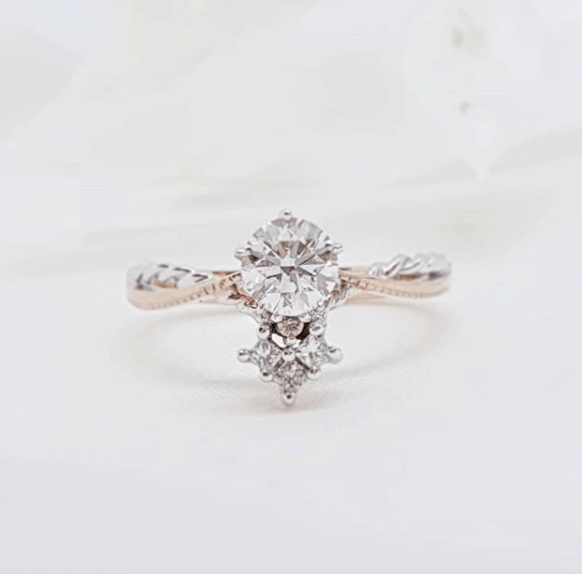 Many tend to go for smaller rings these days, although Sandra recognises that there are those who go for bigger ones too, because they can afford it and perhaps due to higher income and saving up for it.
"It's a journey, to see what the couple is comfortable with."
Sandra gives an example.
"Perhaps she didn't ask for anything expensive in the 5 years they've dated. Since he's doing better now that he's no longer a student, and wants to buy her something really nice, I think it's okay."
"I feel that she deserves it, and all the more I have to work harder since she really deserves it."
She often advises her clients to not spend that much money, especially if his partner is frugal.
"You'd be surprised that most of the time it's the guys who go, "I want this to be the best; I want these specifications, because I want to give her the best.""
Needless to say, Sandra takes pride in making a ring that matters to the couple.
Customising A Ring
Compared to some of the larger jewellery brands here, Sandra's rings are made in Singapore. She picks her own diamonds and is involved in every step of the process.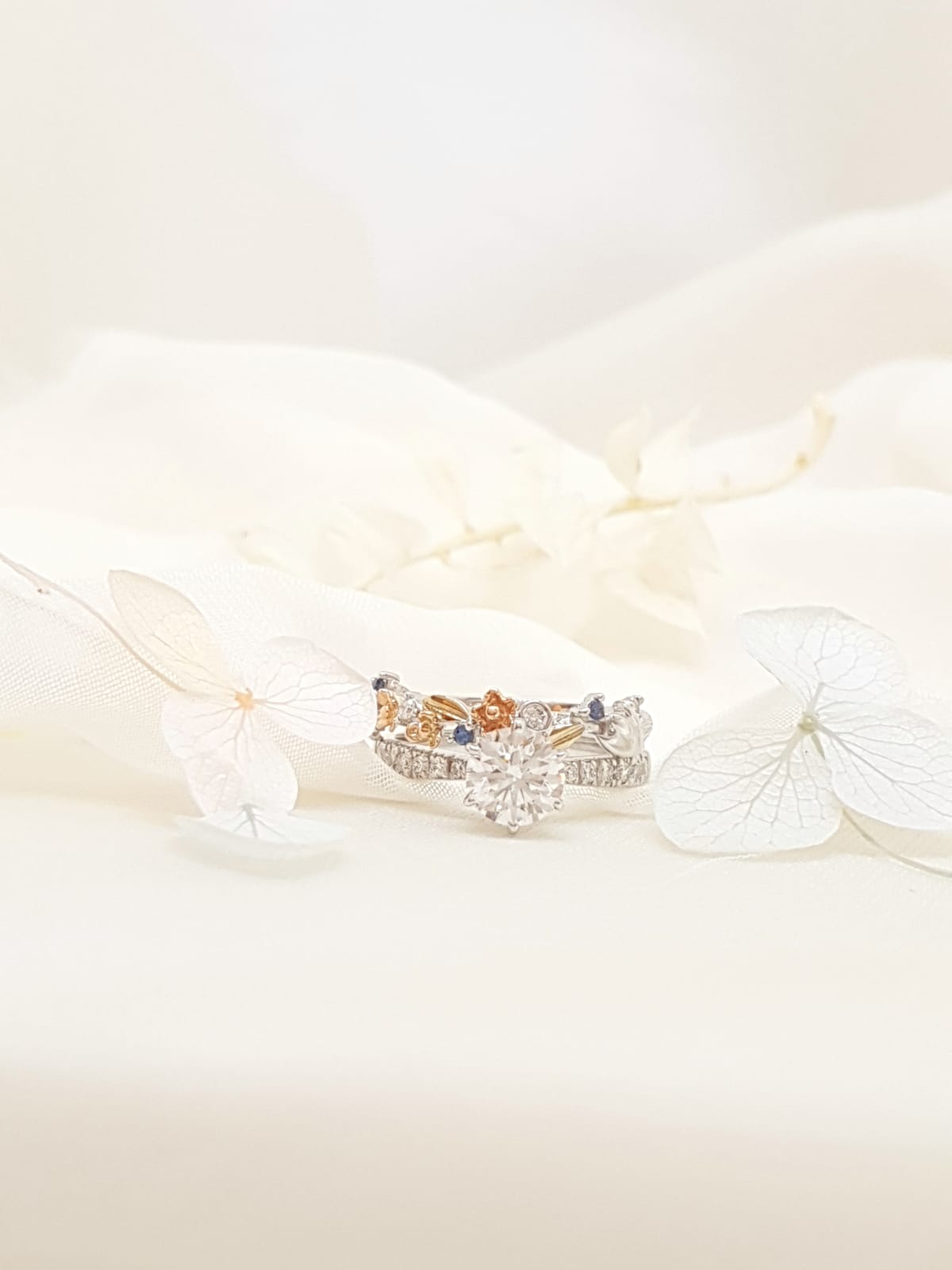 This also means she makes adjustments along the way to make sure everything is as close to ideal as possible – something you wouldn't get at a typical jewellery shop.
Customising a ring with Sandra usually starts with the couple sharing a small snippet of their love story. Sometimes, she is able to capture a part of their story to put into the ring, but may not do so if her client already has something specific in mind.
When designing, Sandra does not draw often; the design comes to her naturally.
In fact, I'm convinced she has a gift for what she does.
There have been a few occasions that Sandra has managed to telepathically match her clients, down to the colour scheme of their wedding or even the flowers that they've picked for their wedding.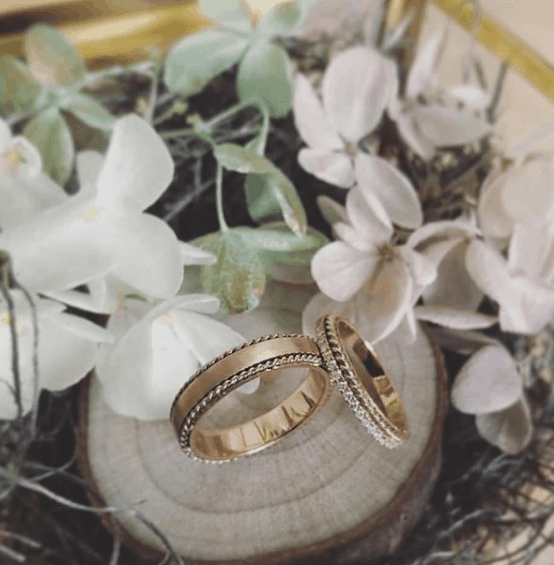 It is this gift that makes her rings special and unique to each and every couple.
She recalls, "the ring didn't cost too much, but you know it's not about how much. It's about it being the one and only piece in the world."
Sandra loves that the ring remains the only one in the world, years after the couple's marriage.
Growth
Stepping out to have her own brand after many years was daunting for Sandra, but she remains grateful to her loyal customers.
"I wouldn't have known [we'd be here] half a year ago. I'm very grateful for them; they have made it work."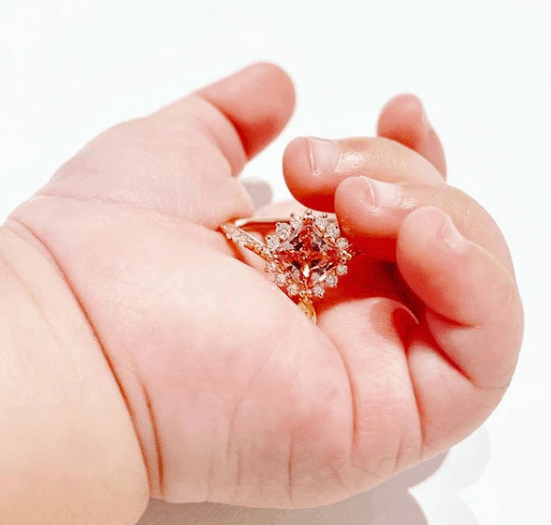 Sandra feels especially touched for the support she's received given that she doesn't socialise or attends events as much as she should.
"I don't head out much, I spend a lot of my time doing designs and at the workshop making rings."
Even so, it's clear how Sandra has left a mark on her customers. Some of them still keep her updated from time to time about the milestones in their life.
"It's more than just a deal and a sale — I never expected any of that."
In fact, it is these ties that fuel Sandra to keep going.
Clearing Misconceptions
One point that Sandra hopes to bring across is that a lot of couples are mistaken about proposals — many may feel the purpose of proposals is for their girlfriends, but Sandra disagrees.
"To me, the proposal is for himself, as well as for the girl. [If not,] why would you feel nervous, especially when it's someone you've known for 5-6 years and are so comfortable with?"
In fact, Sandra – who has been designing rings for years – kneeled down when she was proposed to.
"Of course I should have known what he was doing, but I kneeled down because he kneeled down. At that moment I was lost."
"This, to me, is a feeling for both to cherish."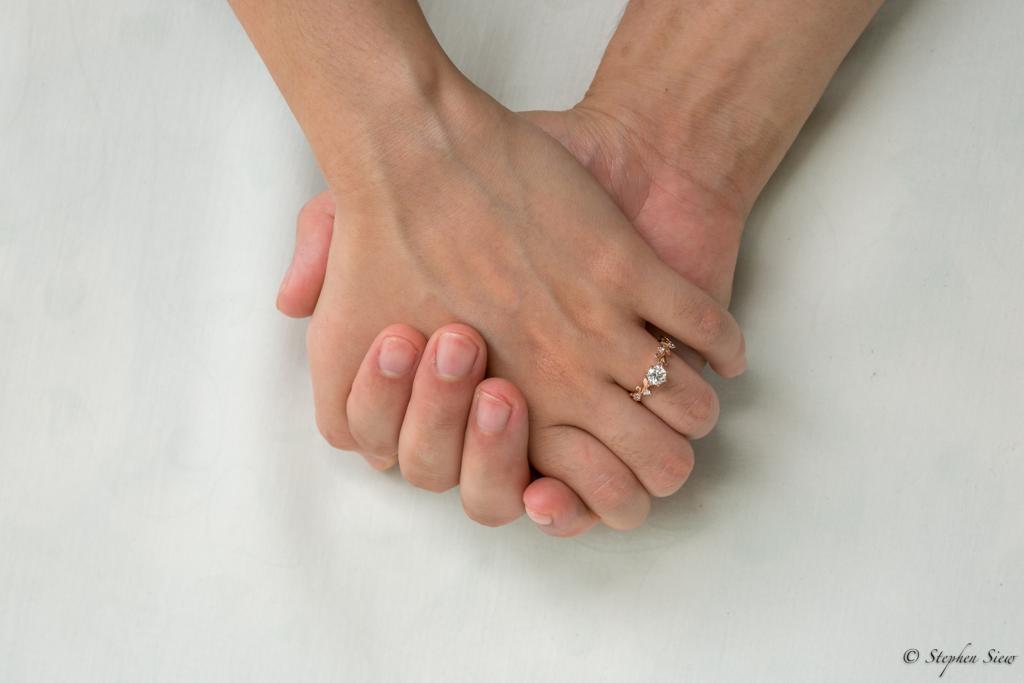 She continues: "You may have a perfect wedding, but you'll never feel that particular way. This is important — it should be about both parties. It's also his proposal; you have to know that you want to marry her."
Yet another common misconception is that girls tend to think that their other half is not romantic, too poor, and never plans for anything.
"I've met so many guys over the years — every single one plans. Some are more vocal and will ask me [for advice], and some are quieter, but even then they would have planned it in their head 30 times. I've never met a guy who doesn't plan. It's very natural."
Moving Forward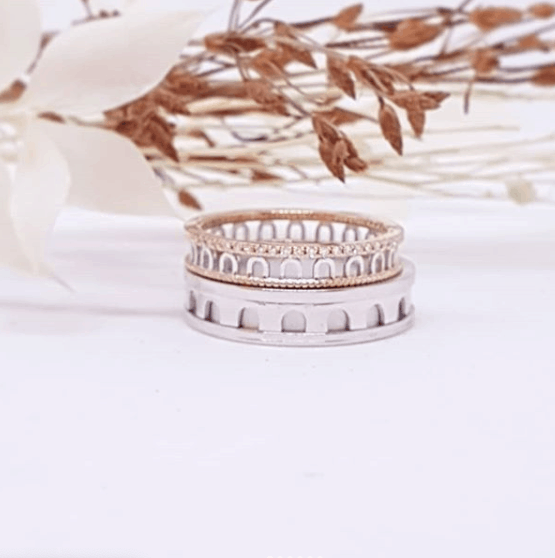 Sandra is currently looking for an apprentice — a specific individual who is similar to her in that he/she is an art person who has a unique taste and thinks for people.
"It's necessary to be able to feel what people like and put their priorities first; it's important for what I do."
In fact, she would love for her apprentice to be adventurous and love travelling, just like her. They may consider opening a branch overseas, which Sandra is open to as well, as she hopes to bring Singapore design and workmanship overseas.
At this point, the door opens and her clients for the next appointment slot enter.
In parting, Sandra shares her thoughts on a ring — one that I wholeheartedly agree with:
"An engagement ring or a wedding band has to be timeless; you can't have something so fancy and a few years later, it goes out of fashion. It has to be things that you like — then it'll never go out of fashion."