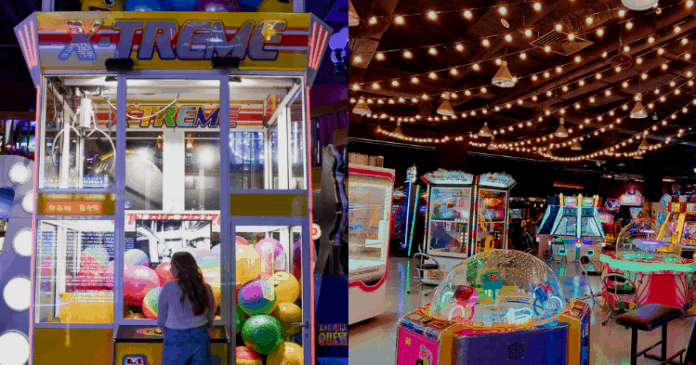 With the slow but steady revival of arcades in the past few years, claw machines have made a comeback in Singapore and this time they are bigger than ever before.
Players like Cow Play Cow Moo and Timezone are opening new outlets islandwide, and claw machines have once again become the weekend favourite for families and groups of friends.
Only this time, there are many more choices – from the classic claw to the miniature ones that come with built-in cameras and let the players control real machines in Japan. Claw machines are being played online, in augmented realities as well as in the good old classic manner.
From Arcades to Digital Screens
Physical claw machines let players win prizes like plush toys by deftly manoeuvring pincers to grab the items.
However, technology has disrupted many aspects of our lives and claw machines are not an exception to this wave.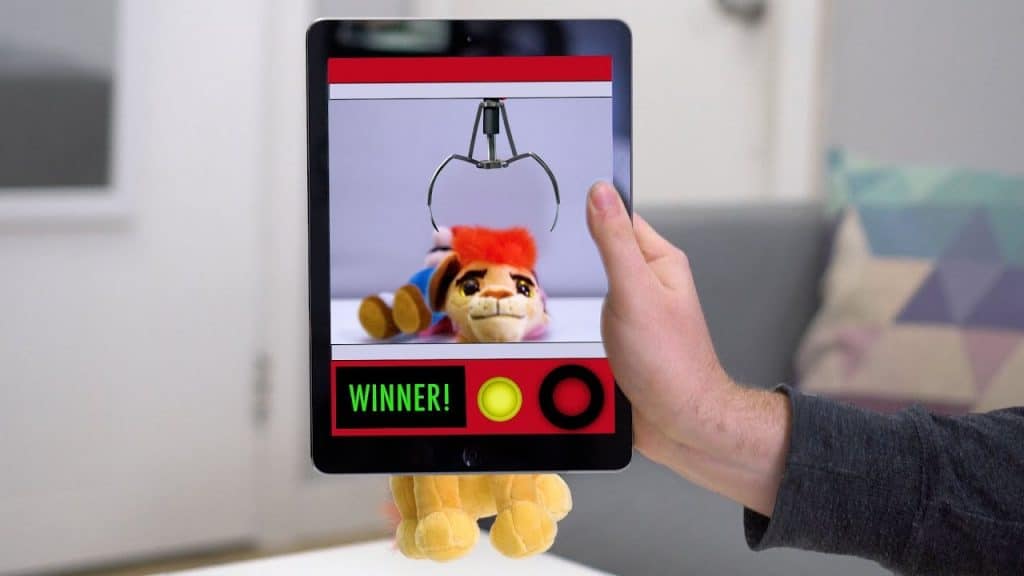 While digital claw machine games have been around for a while now, two Singaporeans launched the first locally-developed claw machine app called DinoMao earlier this year. The biggest "catch" here is that players stand chances to win bigger prizes like Beats wireless headphones that are delivered for free in Singapore.
Alternatively, they also have the option to exchange their wins for tickets to stand a chance to grab grand prizes, such as iPhones, iPads, laptops, and televisions among other items.
In recent years, with technological advancements, claw machine apps that allow players to win virtual prizes have sprouted. However, most of those apps do not let players accumulate real prizes.
With DinoMao raising the stakes higher with grand wins for players, one can expect the claw machine app scene to evolve in the coming years.
In a Straits Times interview, one of the co-founders shared: "As frequent arcade players, owning our very own arcade has always been something we were keen to explore. However, nothing pushed us to start this until we felt we could stand out from the competition."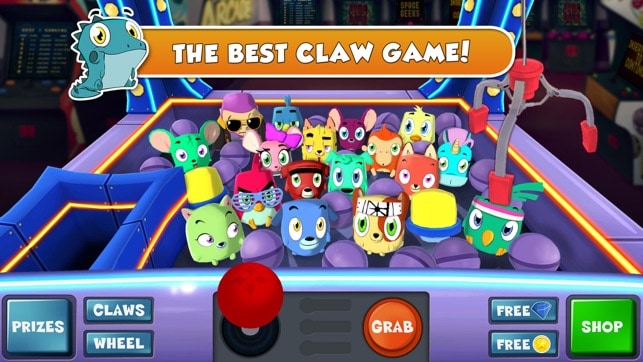 Other apps in the claw machine arcade space include Claw Toys, Claw Machine Master and Clawbert.
The competition is cutthroat but due to the ever-increasing popularity, there are enough customers for both physical as well as digital arcades.
It's a Win-Win Situation
As the popularity of claw machines is increasing not only in Singapore but also regionally, arcades are racking their brains and coming up with the wackiest prizes to attract crowds.
From bikini-clad women sitting in a claw machine in Taiwan to hairy crabs in China -all in a bid to turn viral – the prize list is strange and yet popular across Asia, driving people to arcades in large numbers.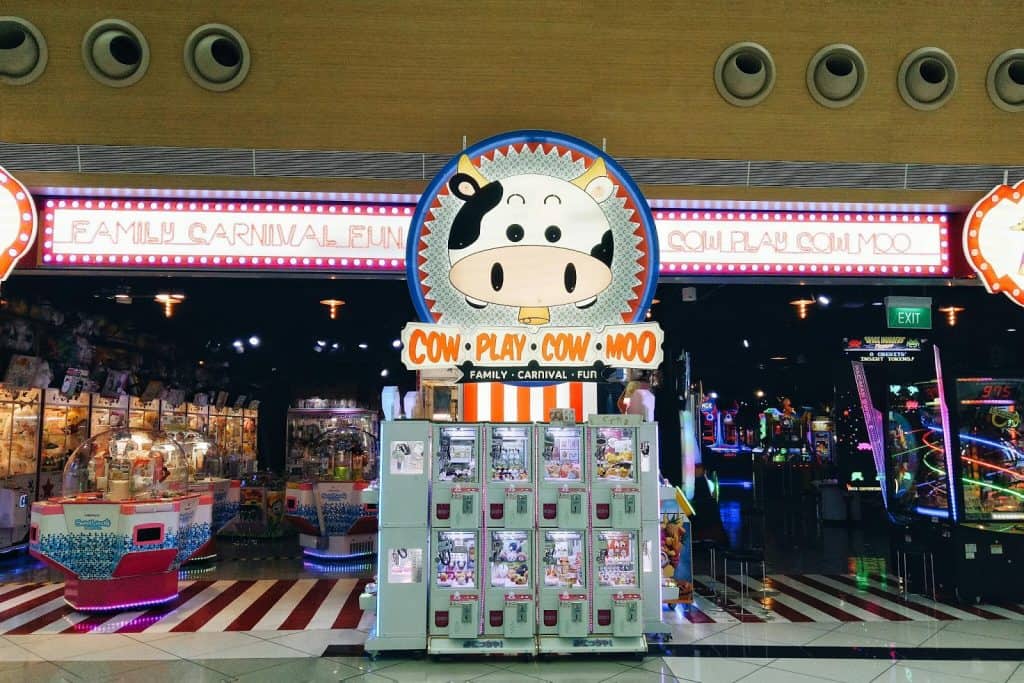 Singapore also went the extra mile but for a good cause. A couple of years ago, claw machines were used to generate charity for free meal centres and free clinics who do not have any funding support.
This innovative initiative was launched by the Thye Hua Kwan Moral Society (THK).
The Low-Cost High Reward Thrill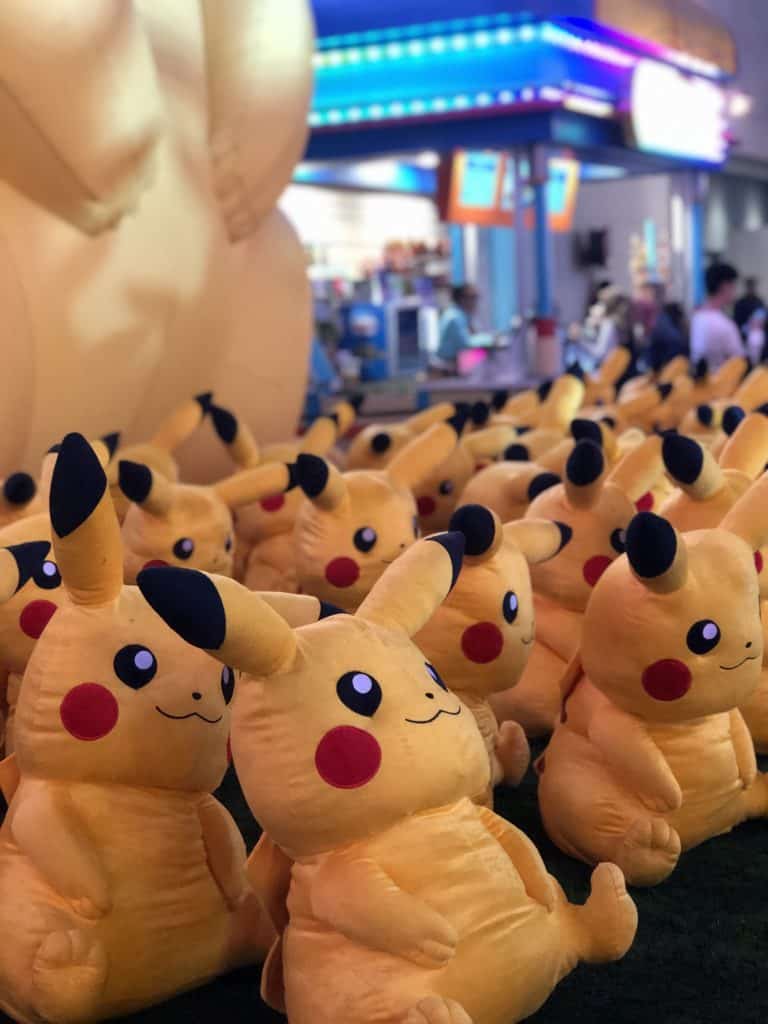 Intrigued by the whole craze and rage behind the claw machine phenomenon, I decided to figure out what brings people back and went out on the streets to ask them first hand.
Eight out of ten people said that it is the low-cost high reward thrill that brings them back every time. Claw machine tickets can cost as low as a dollar and the rewards are unbearably cute plushies, mostly matching up to the trends.
For example, last month most arcades islandwide had spiderman soft toys in the wake of the new Spiderman movie. Similarly, during the month of the Pikachu movie release, adorable yellow Pikachus were everywhere.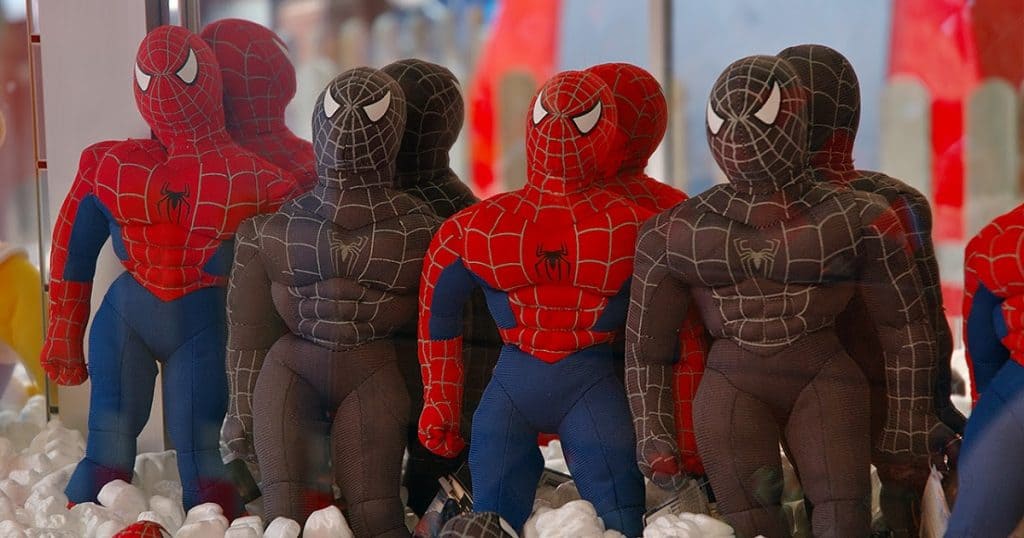 Besides, high profile K-drama stars, including Lee Min-ho and Gong Yoo playing claw machines onscreen for popular shows, such as the 'Legend of the Blue Sea' and 'Goblin', has expedited the resurgence of claw machines in Asia.
Age No Bar
For some, the reason they return is to try their luck. "It actually helps me feel good about my day when I win but I also get sad and feel kind of "unlucky" when I don't win," shared 22-year-old Jane.
25-year-old Kevin confesses that he is almost addicted to claw machines.
"I understand that it is not possible to win each time. The claw is probably too weak to pull out a stuffed animal but sometimes I just can't stop in the hopes of getting lucky."
Once, he ended up spending around $60 in the pursuit of winning a Pink Unicorn for his girlfriend. He eventually won. "So, now I monitor the number of times I play and how much I spend," explains Kevin.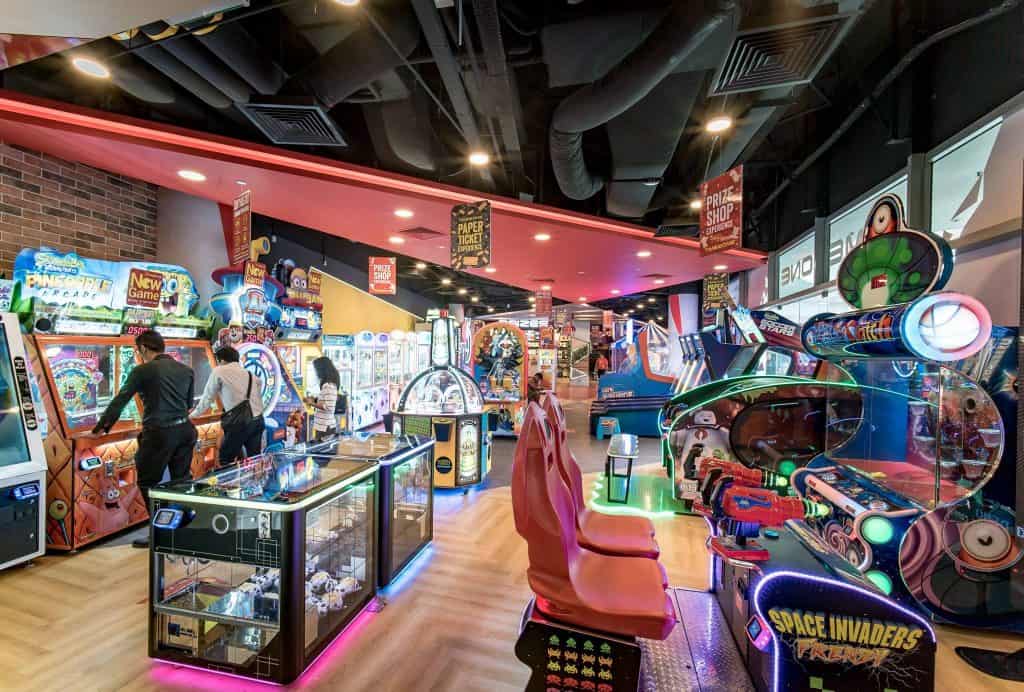 I also met a few older people who also love claw machines.
Mr. Harris Wong, a man in his late 40s, shared that he often drops by to play a game here after work.
He added, "it helps me de-stress plus I get to bring a cute new toy for my three-year-old." How often do you win, I ask. "At least once a week, I think," he laughs.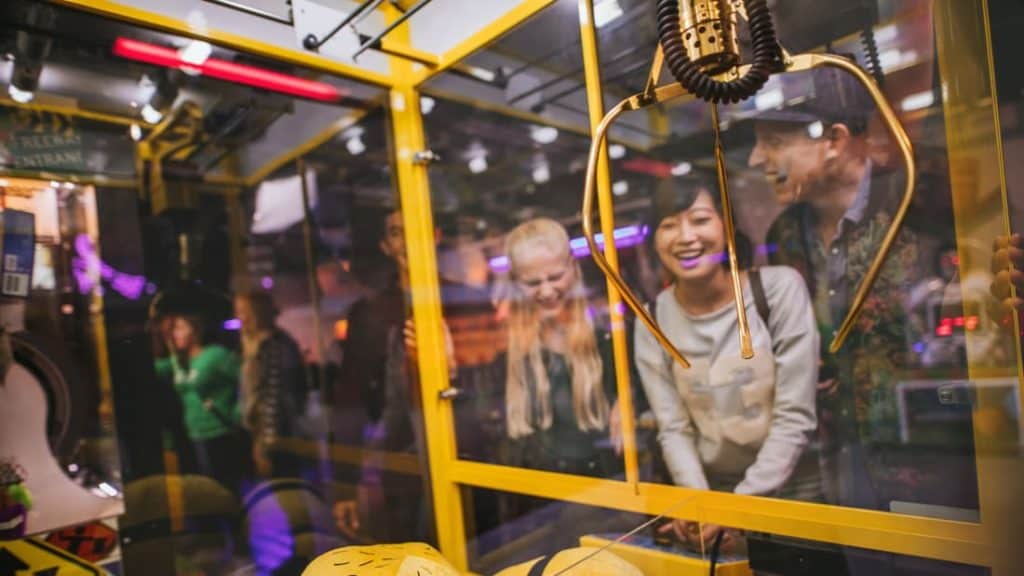 However, I also met a few college students who thought that claw machines were "a bit too kiddy" and that they would rather go cafe-hopping and spend their money on food and good wifi.
But for most, arcades are fun.
They bring along a wave of nostalgia – they give families and friends a space to hang out, have fun and also bring home adorable toys.
At arcades, "it always feels like Christmas", as shared by one of my interviewees, Meryl, a 37-year-old woman.
Undeniably, I feel the same – my personal collection of claw machine wins can attest to that.