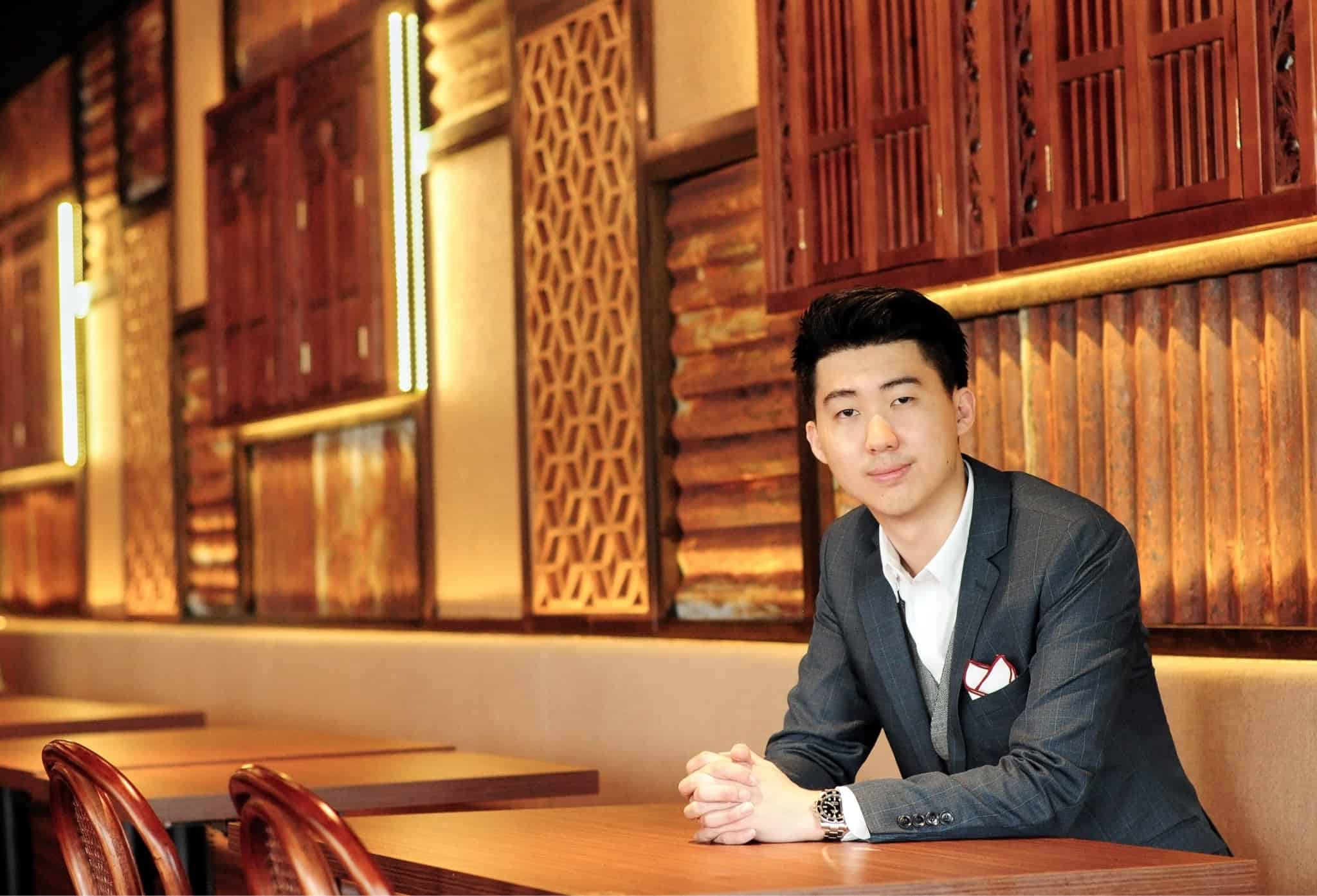 25 year old Winson Ng is a charismatic man. Behind that affable demeanour however, is a noticeable steeliness in his eyes, a confidence and assuredness that belies his relatively young age.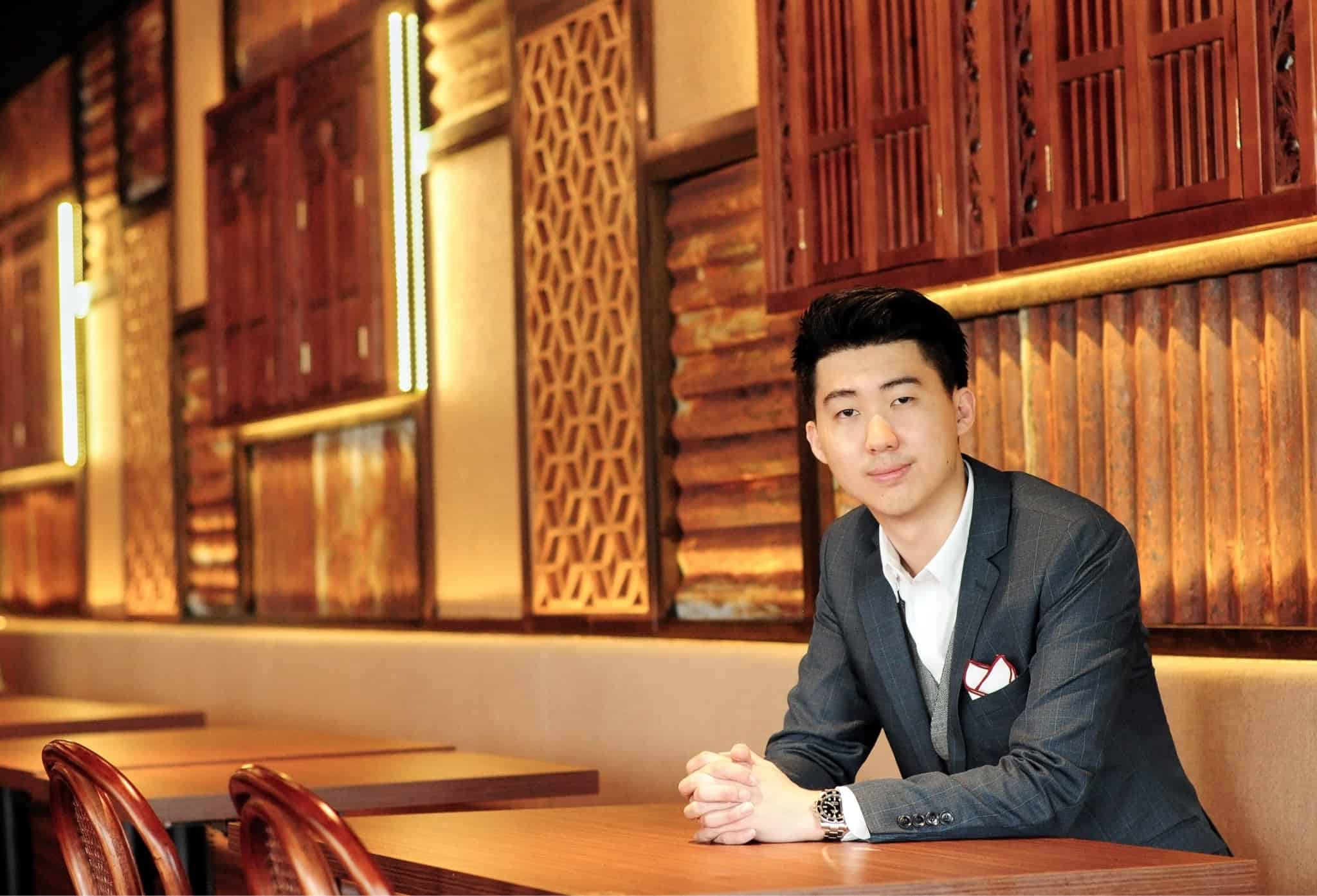 Winson's drive and ambition has led him to carve out a successful real estate career by the age of 22. Within 2 years, he had achieved the top rookie position and was amongst the top 1% of earners in the company.
While most would be content with being successful in one industry, Winson had another goal.
"I always had the intention to return to help my father's seafood restaurant business."
Under Winson's leadership, Yassin Kampung Seafood grew from a modest seafood restaurant business to become one of the most popular eateries in the North, having opened two outlets with patrons as popular as Madam President Halimah Yacob and Malaysian celebrity actor Adi Putra.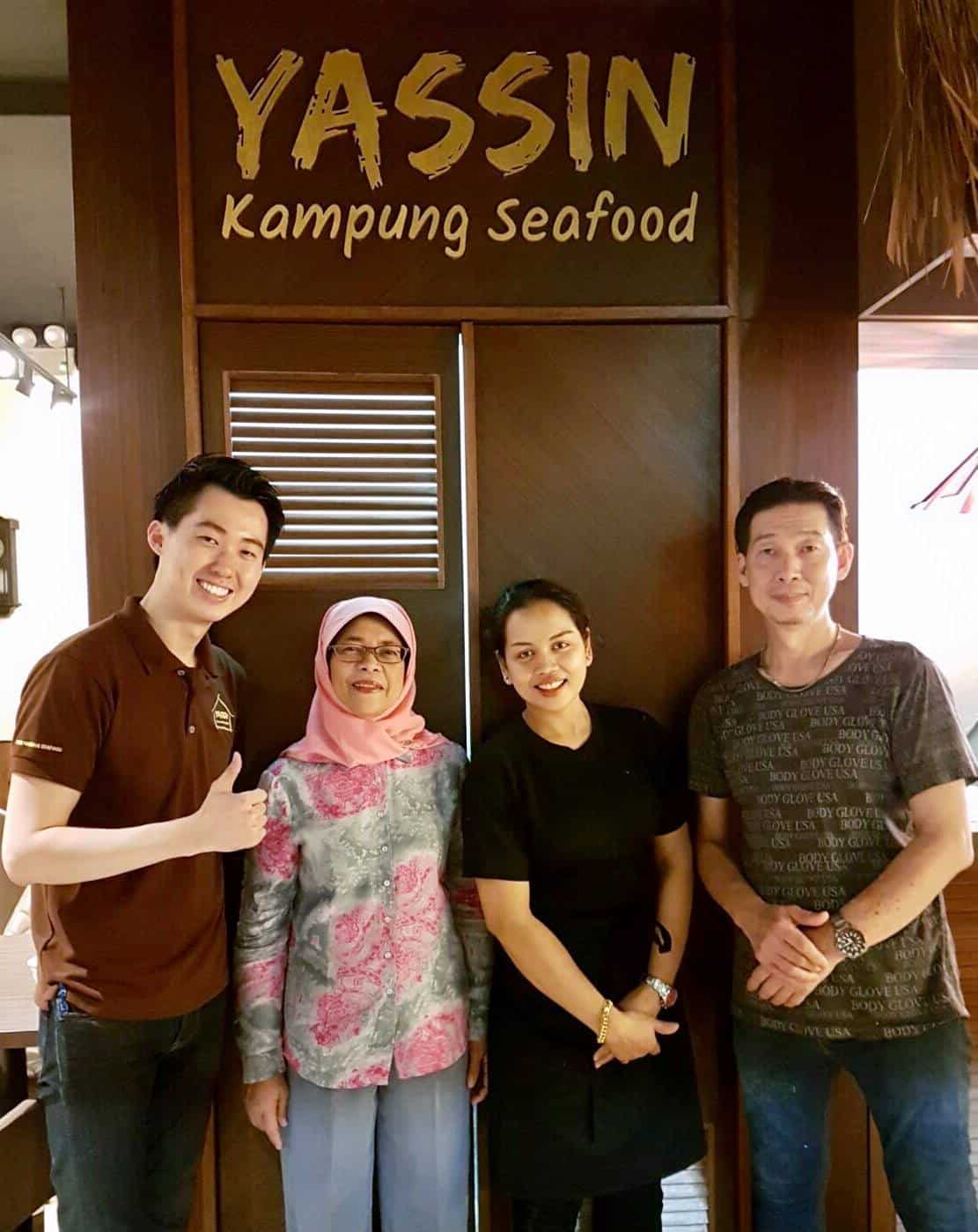 Humble Beginnings
Winson's determination to succeed can be attributed to a tough childhood.
"My parents divorced when I was 5 years old," he shared, "At the time my dad was a coffee shop stall owner selling seafood. He hit rock bottom and had to downgrade to a canteen hawker."
The silver lining however was that the pair were able to spend more time together.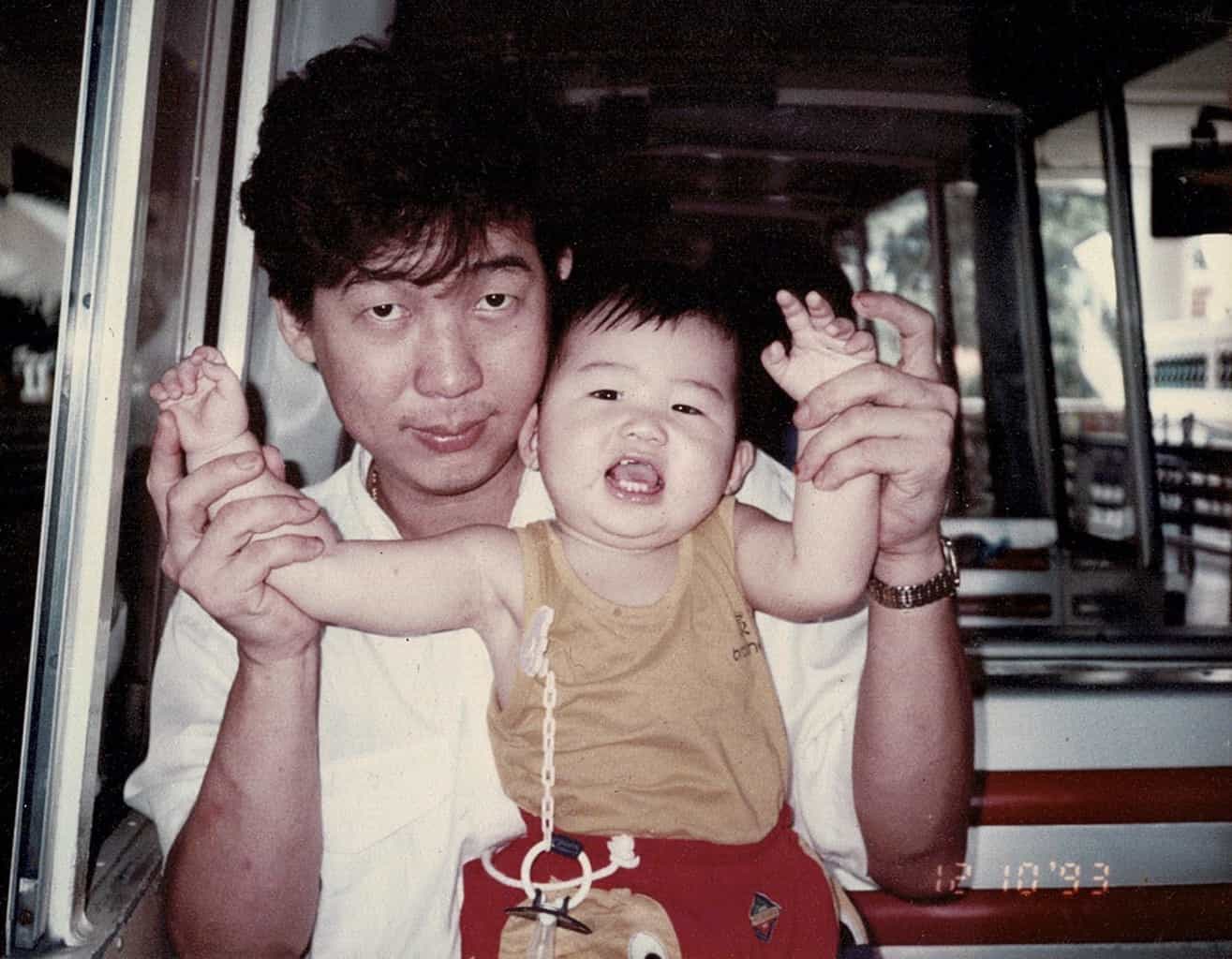 "During my dad's canteen days, he had to wake up around 4am due to the morning crowd. He went to Pasir Panjang market to buy the groceries and ingredients then went to Tuas to set up. It was a factory industrial area with a huge canteen and he just had a small stall."
"But by 5pm he would have already closed the shop and be back around 6-7pm. At least he would have the time to spend dinner with me in the evenings."
Winson cherished the precious time spent with his father. Things weren't always smooth sailing. But he learnt to appreciate the hardship that his father had to go through.
Eventually, Winson's father got remarried to his current wife, an Indonesian Muslim, and converted to Islam when Winson was 12. From there he went full-fledged into the halal seafood business.
The Stigma & Struggle
Winson's father first struggled at the start. Being Chinese, it's understandable that people would question whether his food was Halal or not.
"He had to slowly gain their trust, even though it was really difficult in the beginning."
As Winson's father's reputation started to grow in the old Woodland checkpoint hawker area, his landlord grew jealous and raised the rental.
"The landlord was also doing a seafood business and my father's shop was doing much better than his so he raised the rental and forfeited my dad's deposit," recalled Winson.
"Essentially, he drove my dad out of his shop."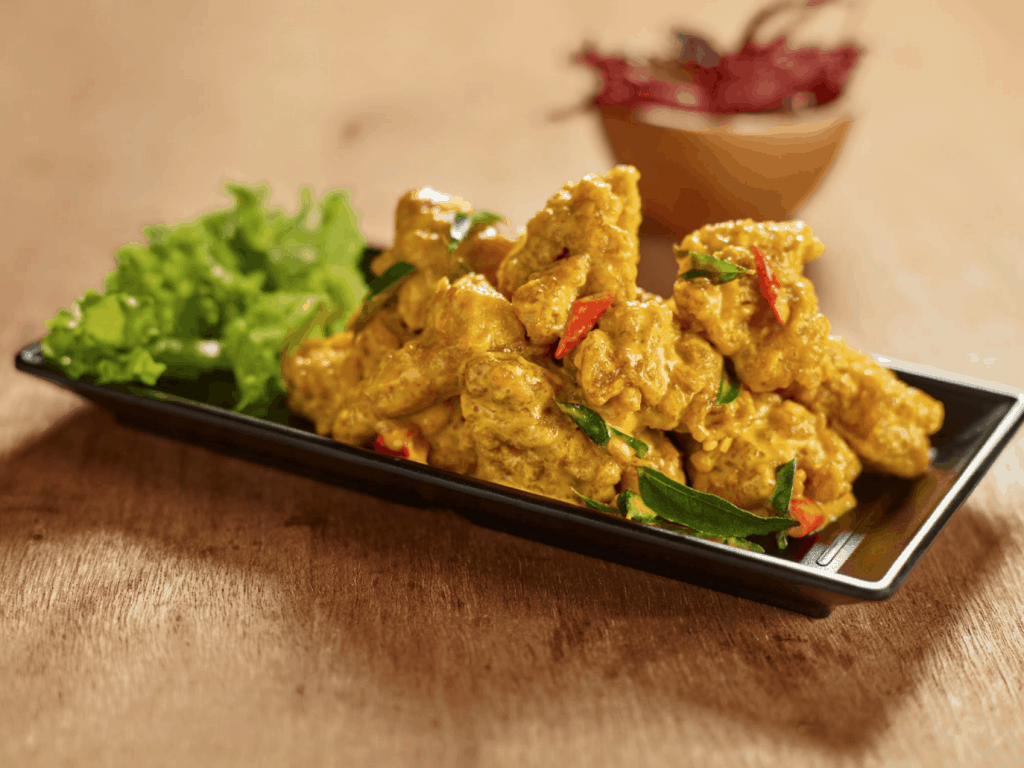 However, destiny soon prevailed. A coffee shop near the Woodlands Sheng Shiong area saw an owner selling his space and invited Winson's father to take over.
"This helped my father's business to grow bigger as the human traffic there was much more sizable and his frequent customers got to know that he had moved."
The Discussion
After polytechnic, Winson and his dad always toyed with the idea of starting a restaurant business together. However, Winson never seriously considered it.
In the ensuing years, Winson became an Army officer during his National Service and subsequently made his mark in the property scene, but developing circumstances led him to revisit that idea.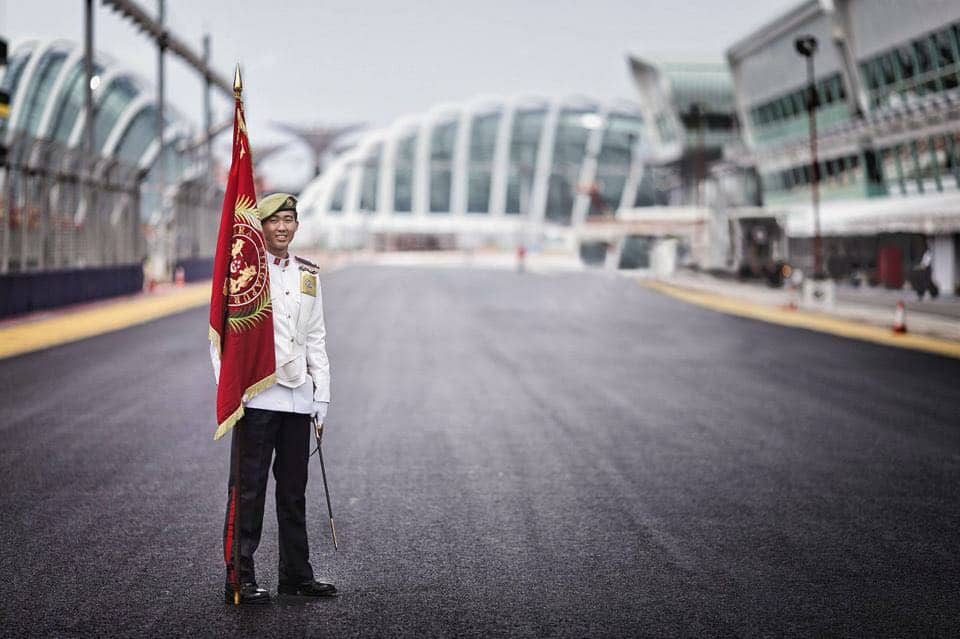 "There came a point in time that Woodlands Centre was going to en bloc. We knew it was going to happen so we started looking around for other spaces."
With his background in real estate, Winson started searching and found the shop space at Block 210 Marsiling, which would become the site for the original Yassin Kampung Seafood outlet.
"I did all the paperwork and once we took over, I settled all the renovation and the branding," explained Winson.
"All along, my father owned a very typical coffee shop business with no branding. He has the culinary skills – he has been cooking for over 30 years already."
"But one thing he was lacking was the management, planning and marketing. And it was also only just him running the whole shop."
Finding A Balance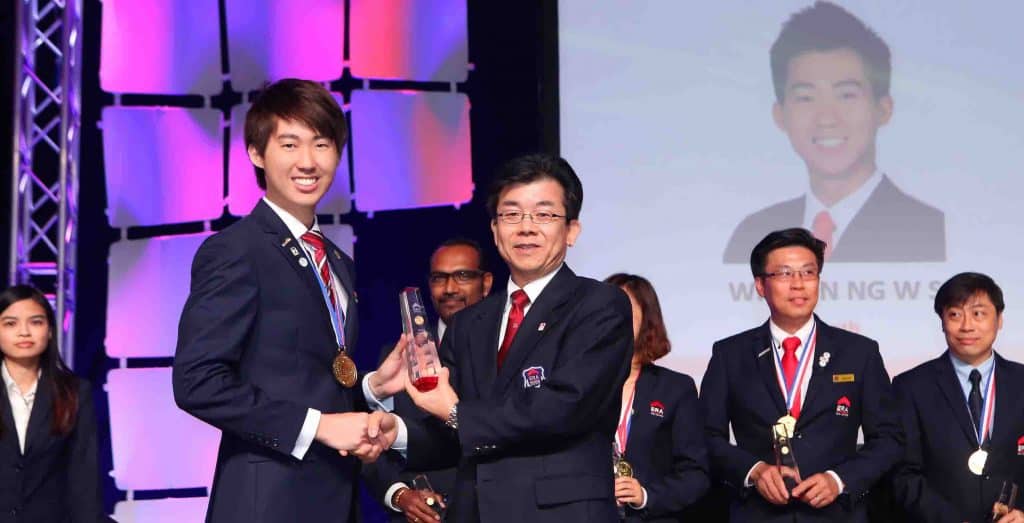 When Winson finally made the decision to come on board to do a joint venture with his father, it was naturally difficult for his property mentors to accept the news, seeing as one of their top agents was going to have to spread his time somewhere else.
But Winson was clear  that property was only a passion. Although he enjoys impacting lives and helping others through real estate, the restaurant is ultimately his family goal.
It is something that he wants to achieve with his father.
"I've seen him go through hardship before and therefore I want to make this happen for him."
"Because when I was younger, we were being looked down upon. People would judge us and say we have no money. So I thought 'let's work together to have a breakthrough in life.' That was my mentality."
Taking Over
In early 2017 when Winson opened the first restaurant, he told his father that he wanted to make Yassin Kampung Seafood "number one in Woodlands".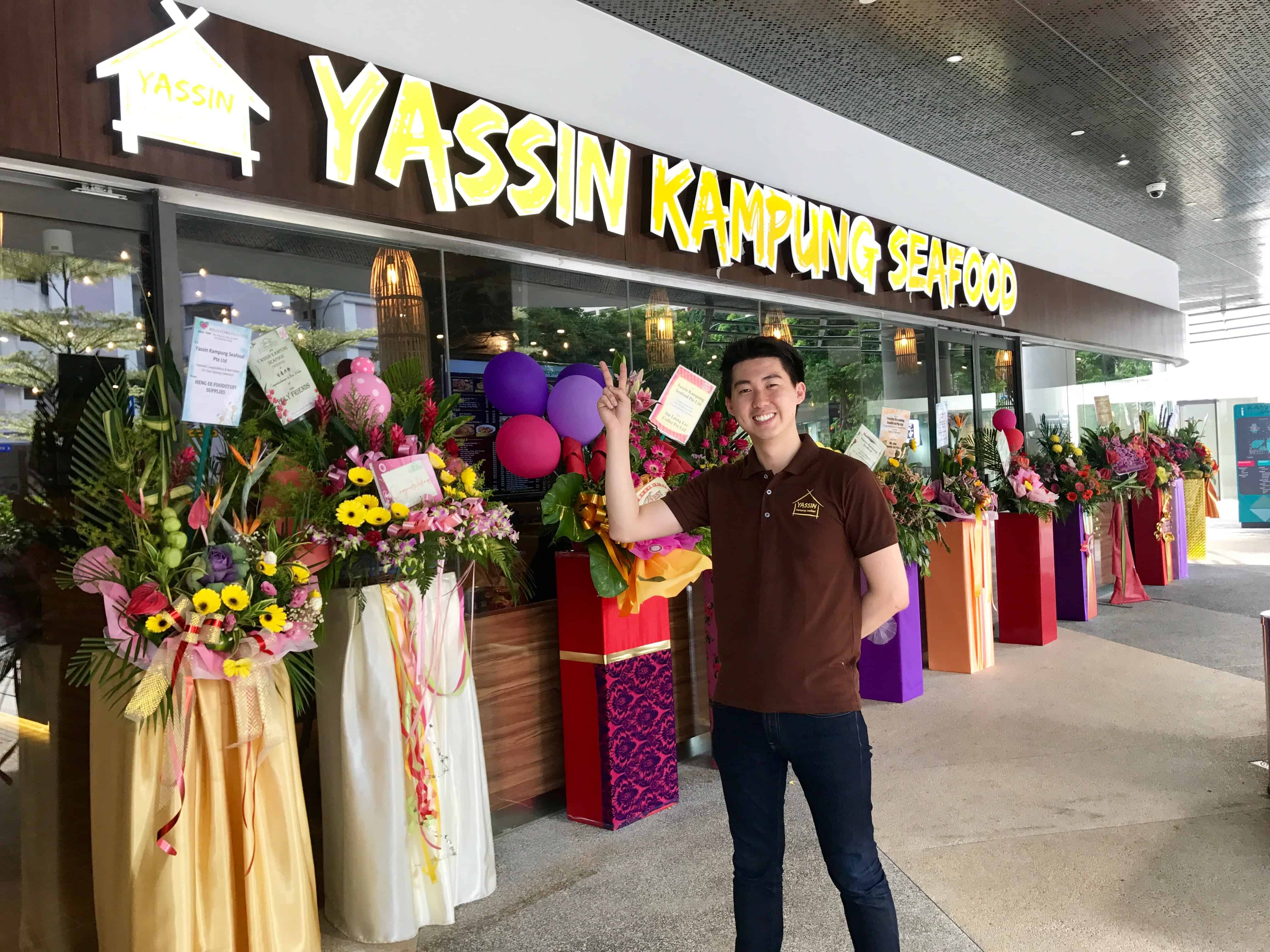 On their first day, they were overwhelmed and surprised that it was a full house. Their first post on Facebook gained over 2000 shares.
"People started flowing in from everywhere; Jurong, Tampines, Bedok. Word spread fast. We had to expand our staff due to the demand," exclaimed Winson.
Winson considers himself a high risk taker but he also assesses them to analyse whether they are feasible. This was crucial in his decision to open a second outlet.
"For the first shop me and my father would share the cost. But for the second restaurant we didn't have to fork out any additional amount, it was all profits from the first one."
"The first restaurant opened on the first of March but by August or September, I was already thinking of expanding already."
Winson's father was reluctant – he was aging and contented with having one restaurant.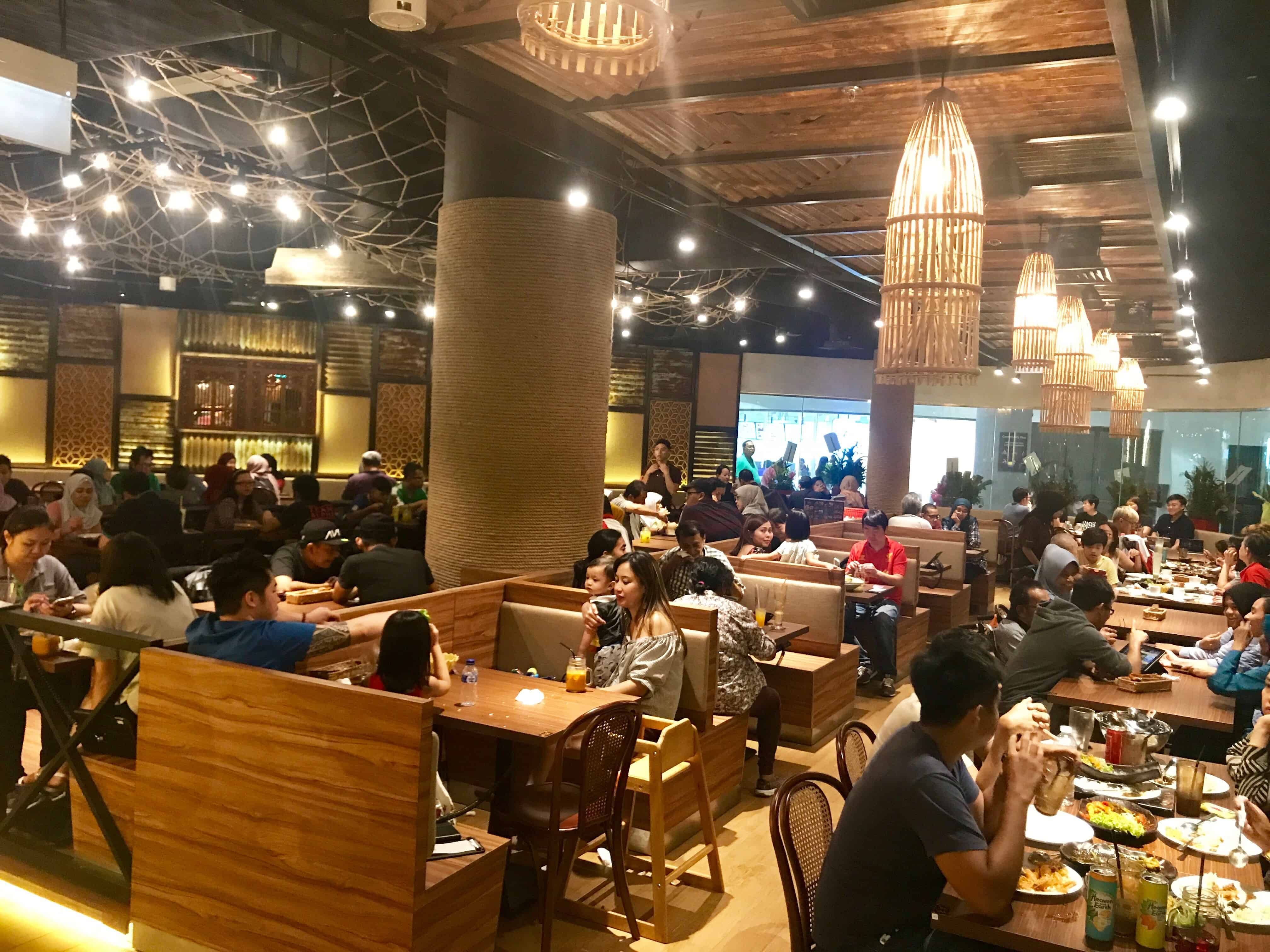 But Yassin Seafood Kampung always managed to break even and was already gaining profit within the first few months of the initial shop opening.
This gave Winson the confidence that his business model worked and that there is an opportunity to gain an even higher revenue if they could open up another outlet at a more attractive location.
A Kampung Vibe
Winson was always thinking of ways to make the restaurant more unique and identifiable.
"I thought to myself since this was an ulu place, let's run with it and fashion the place like a kampung."
Hence the kampung elements such as the attap interior and the wooden frames.
"It was hard to convince my father especially when he is the one that's experienced. He is the traditional kind of businessman – someone who prefers to minimise cost. He will argue on why we have to spend so much on renovation," Winson mused.
"But I tell him, if you don't spend on renovation and make it a typical restaurant with no concept and identity, people will not be able to enjoy the experience."
Winson wants people to have their family gatherings here enhanced by a kampung feel. He told his designer that he wanted it to be Instagram-worthy.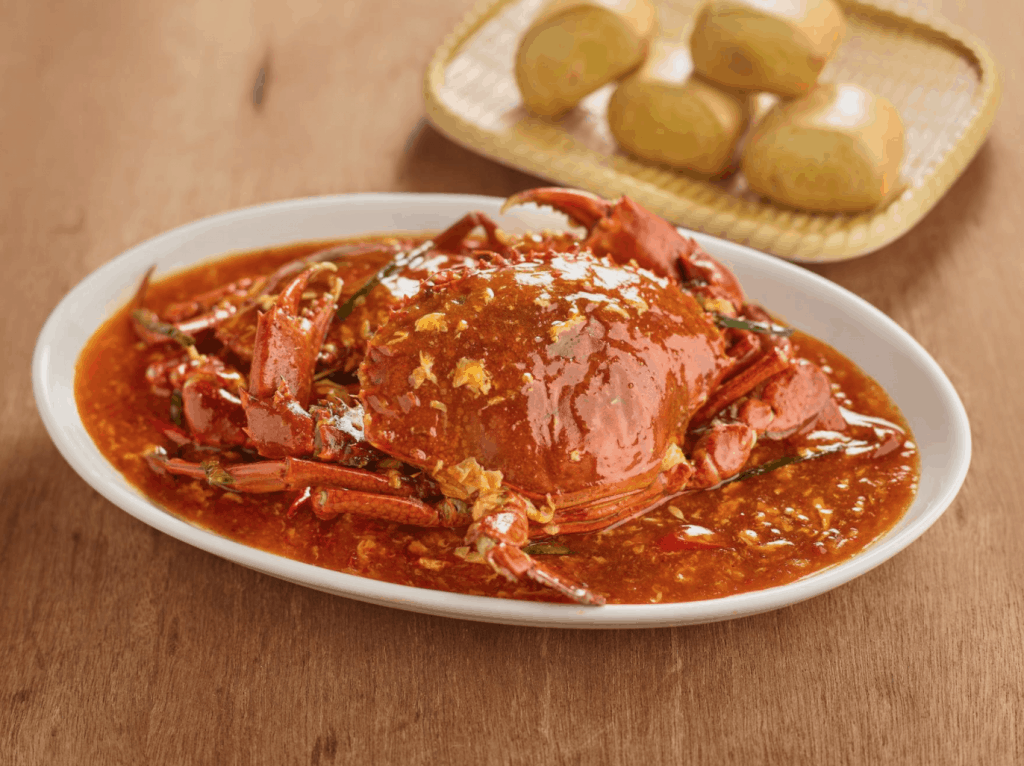 "Nowadays everyone is using social media. In terms of the food, presentation and interior design, people will want to snap it, post it or check in and share it within their own friends."
"And this will create the exposure. I may spend so much on the renovation but the goodwill and buzz will be ongoing."
Clashing Ideals
When it comes to work both Winson and his father have different perspectives.
"It's like the new vs. the old," Winson admitted with a laugh.
"I'm trying to modernise everything, make it into a concept that's up to date. For him, he was more practical. So I always keep an open mind. I will take in his opinion and rationale the pros and cons."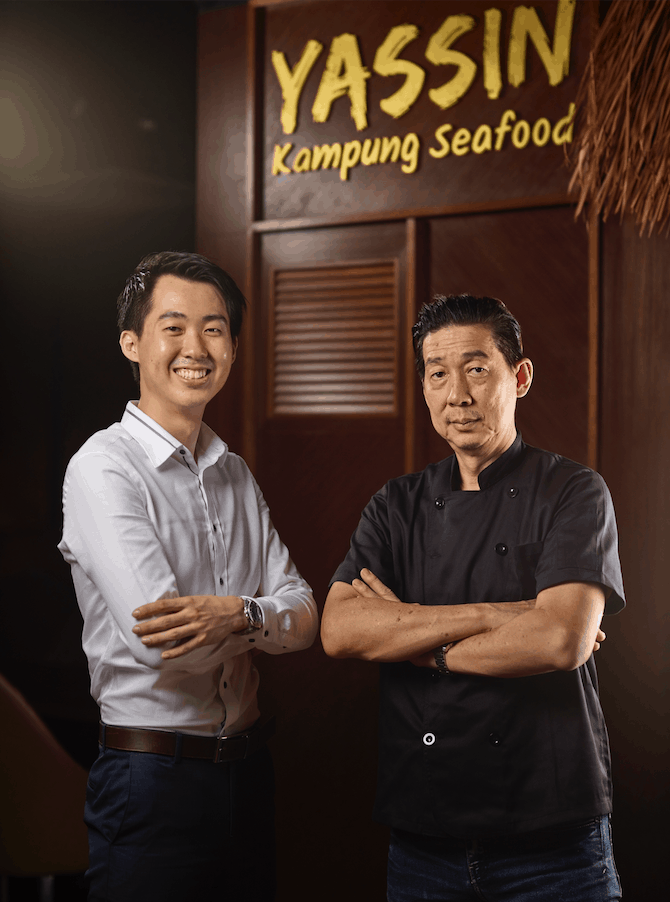 But Winson confesses that he can be hard-headed at times. "Even my dad calls me out for being super competitive and always wanting to win," he added sheepishly. "I guess when I really want to do something, I will."
A Unique Viewpoint
For a Chinese to do a Halal seafood business, Winson believes that it is important to be very open-minded about how Muslims eat. But he also sees his unique viewpoint as a strength.
"I'm a converter. If there is something that the Halal market doesn't have, I can try to incorporate the style of it to our recipes."
Some of the traditional Chinese fare like seafood fried bee hoon and other dishes such as truffle fries, were introduced to the menu. Such food was previously not well-exposed to the Halal market.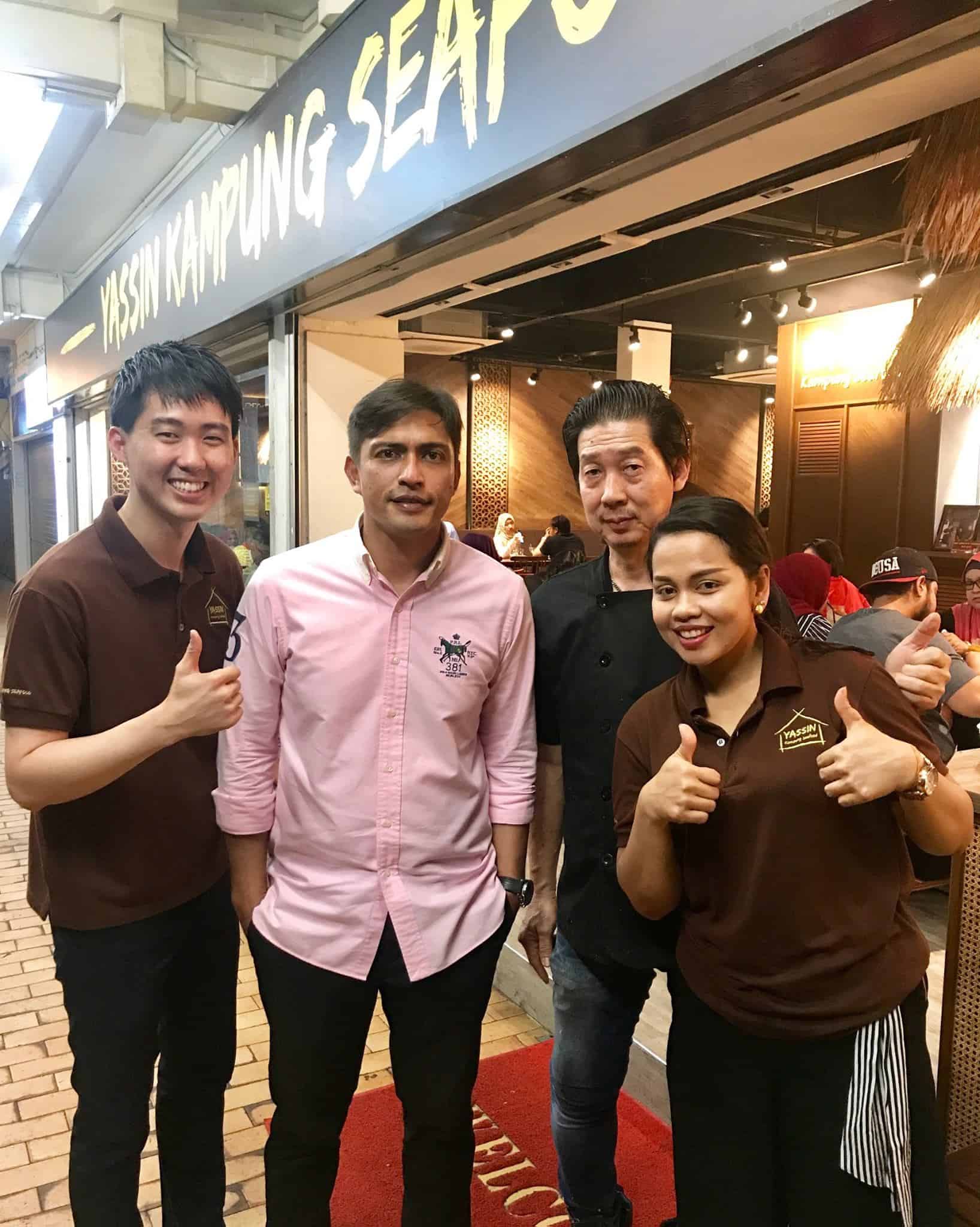 "Customers once asked me what kind of food that we sell – I would say we offer a Halal Asian Cuisine. Why Asian because we have a Thai, Chinese, Malay, everything all mixed together."
The Challenge Of A Young Boss
Other than catering to a wide spectrum of customers, Winson also has the unenviable task of managing almost 40 staff. Not only do they come from a diverse background of different ages, he also manages a unique group of employees as well.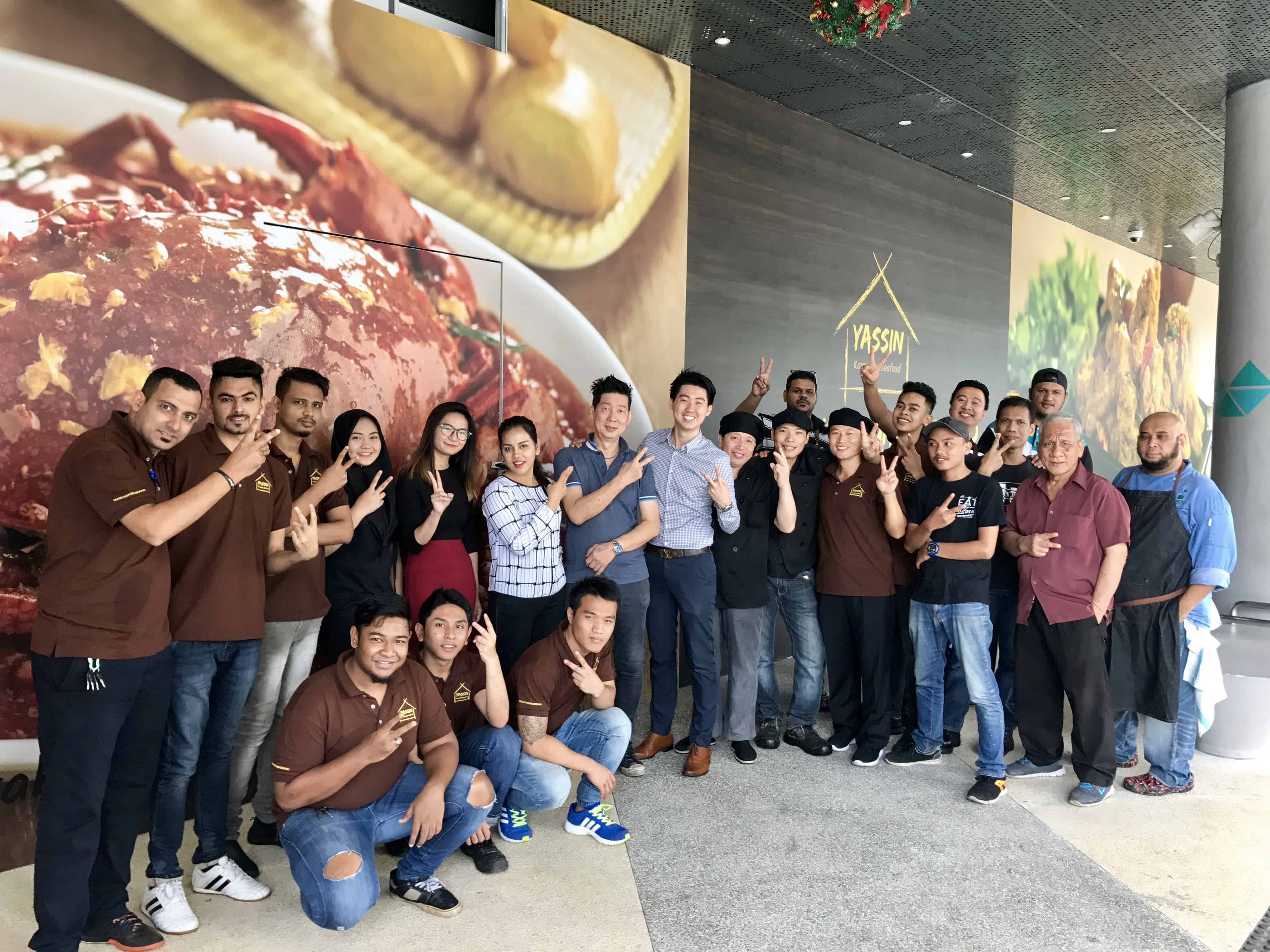 "Over here, I support the Yellow Ribbon project I take in all these Yellow Ribbon boys, those who were just released from prison and RTCs."
Working closely with prison officers, Winson hopes that he is able to do his small part to help them integrate back into society and to have a proper transition back to civilian life.
"It's never easy to manage them, but I talk to them regardless. It's important they know that I have their heart and care about their concerns."
Till this day, Winson still insists being on the ground and getting his hands dirty, whether it's cleaning tables or attending to customers.
"The staff will run to me and say never mind. But I don't mind. I've done this since I was 14-15. I tell them I'm doing this so that they can conserve their energy."
"I always call myself full time realtor, part time waiter."
Winson wears the same uniform as the rest of his staff so that he can receive an honest opinion from customers too. Nothing gives Winson more satisfaction than serving his patrons to the fullest.
But ultimately, whatever successes that he might have garnered, he makes sure to pay tribute to his father and credit him for it.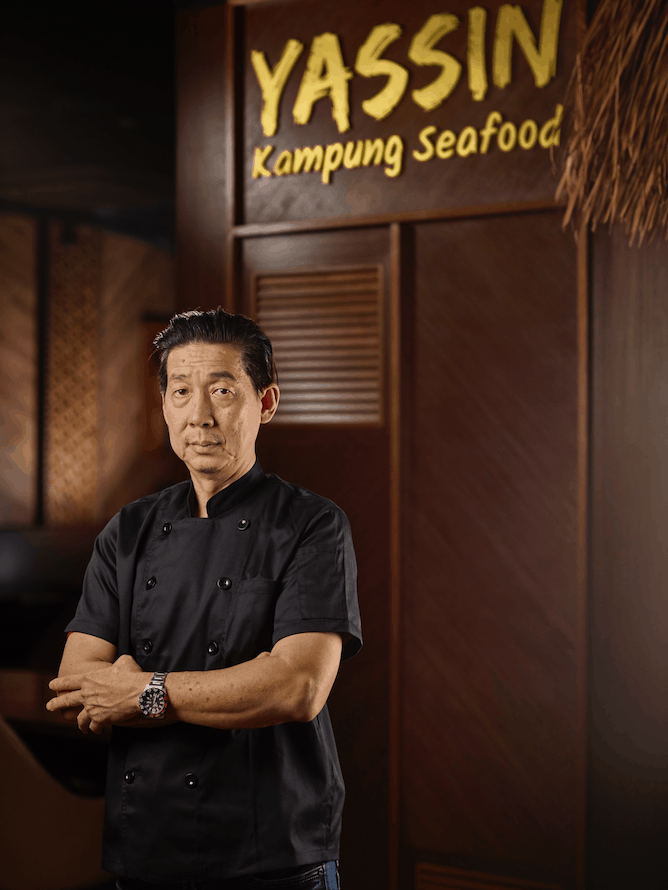 "For me that's the reason why Yassin Kampung Seafood bears my father's name. I want to push the limelight to him because he is the true hero of this story."
Yassin Kampung Seafood; Opening Hours: 11:00 AM – 12:00 AM
Blk 676 Woodlands Drive 71
#01-03, S730676
69201188
Marsiling Crescent
210 Marsiling Crescent
#01-01/03, S730210
66673481
Click here to find out more. 
Photo Credits: @Jimchanfc and Paragon Pictures