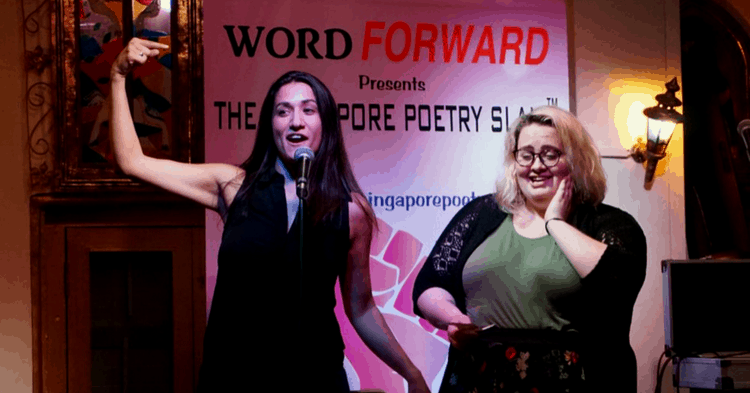 When was the last time you read a book?
In 2016, the National Arts Council (NAC) released a survey with results revealing that less than half of Singaporeans have read at least one "literary book" a year. With such lamentable results, it's no surprise that the only time 'poetry' is discussed with any significance at all is when popular influencers are involved.
Even so, perhaps not all is lost.
On the last Thursday of each month, the third floor of Blu Jaz Café receives a sizeable crowd of people from vastly different walks of life, all of them coming together for the Singapore Poetry Slam.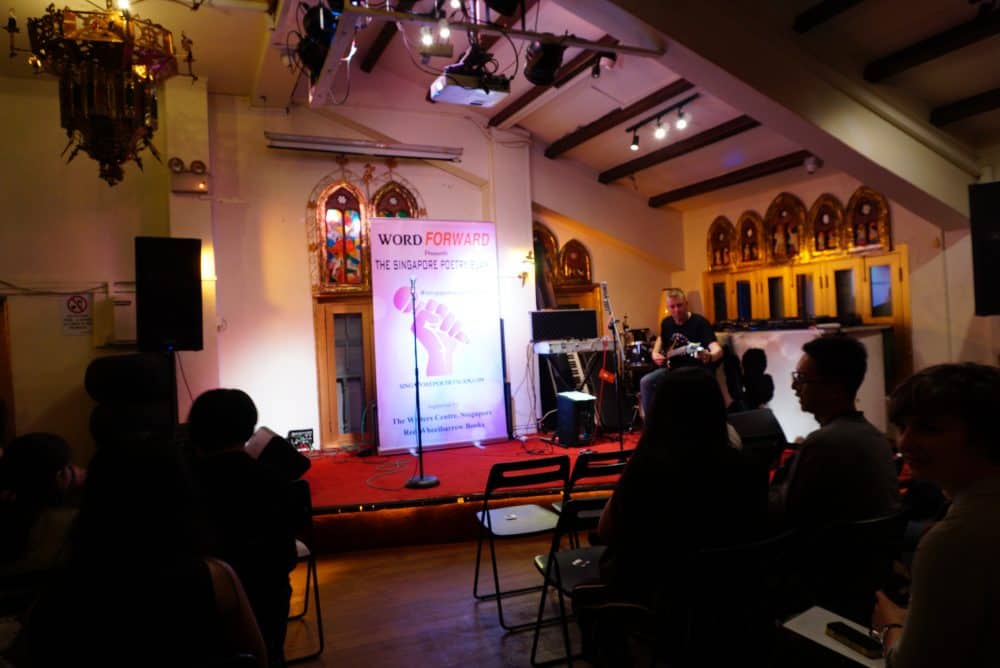 A poetry slam is a competition where poets can perform spoken word poetry – a type of performance art where poetry is recited out loud. Spoken word poetry takes a traditionally written medium and transforms it into an oral art that makes use of word play, intonation, and voice inflection.
In the Singapore Poetry Slam, there are generally 3 rounds of 3 minutes each. The poets are judged by a panel of judges, usually selected from the audience members. Each judge will give the poems a score of 0-10.
The highest and lowest scores will then be set aside and the rest will be totalled for a poet's final score on that round.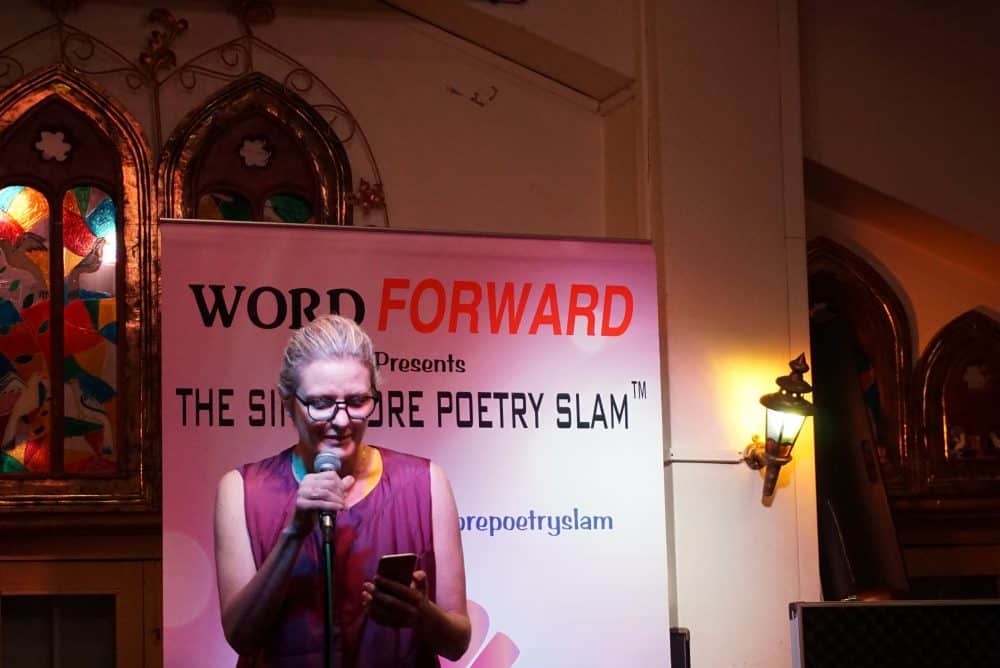 While poetry slam is primarily a competition, Word Forward has interspersed the event with open mic sessions, where any poets can perform their poems without being scored.
Whether you wish to participate as a competitor or just for leisure, the Singapore Poetry Slam promises a supportive environment for you to share poems of any kind.
Knowing Its History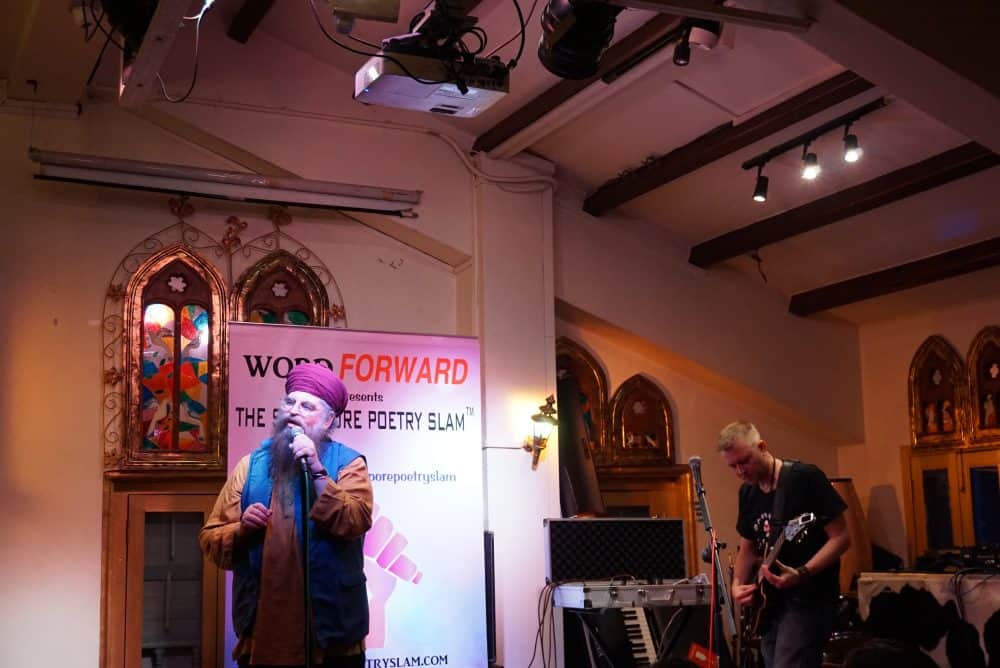 The Singapore Poetry Slam was first started in 2003 by Chris and Savinder under the non-profit organization, Word Forward. The organization was formed with the aim to nurture writers and performers of all ages.
Over 250,000 students and the general public have participated in and watched these monthly poetry slams since it started – a surprising number considering the dismal proportion of our population that actively participate in the literary scene.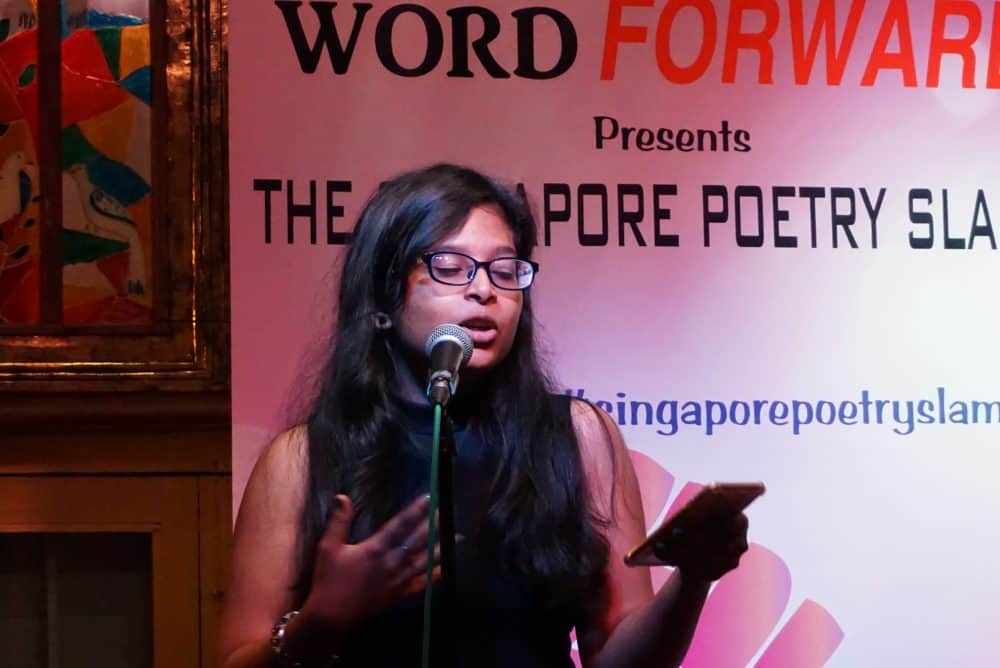 Thus, it was with great anticipation that I visited the Blu Jaz Café on the last Thursday of May, drawn by rumors that there's a place in Singapore where poetry has managed to thrive for the past 15 years.
First Impressions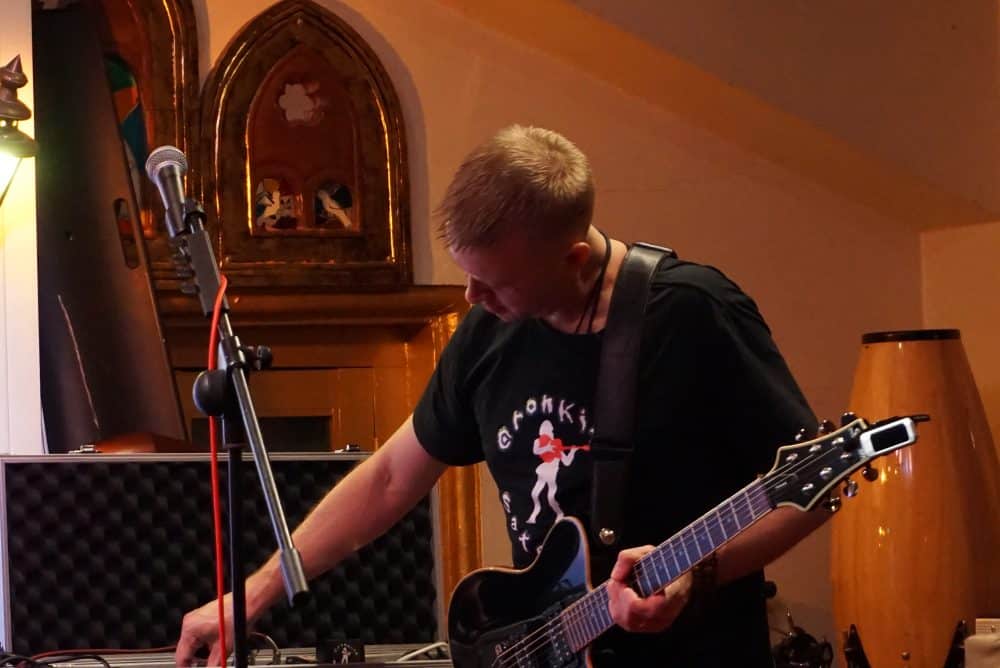 Arriving a short while before the stipulated time of 8pm, I was pleasantly surprised to find that there was already a modest crowd present. No doubt, these were regular patrons of the Singapore Poetry Slam who knew to come early if they wanted to grab a seat.
I paid a small cover charge which granted me entry and also a chance at a lottery for book prizes later that night. Savinder greeted all the patrons personally at the door.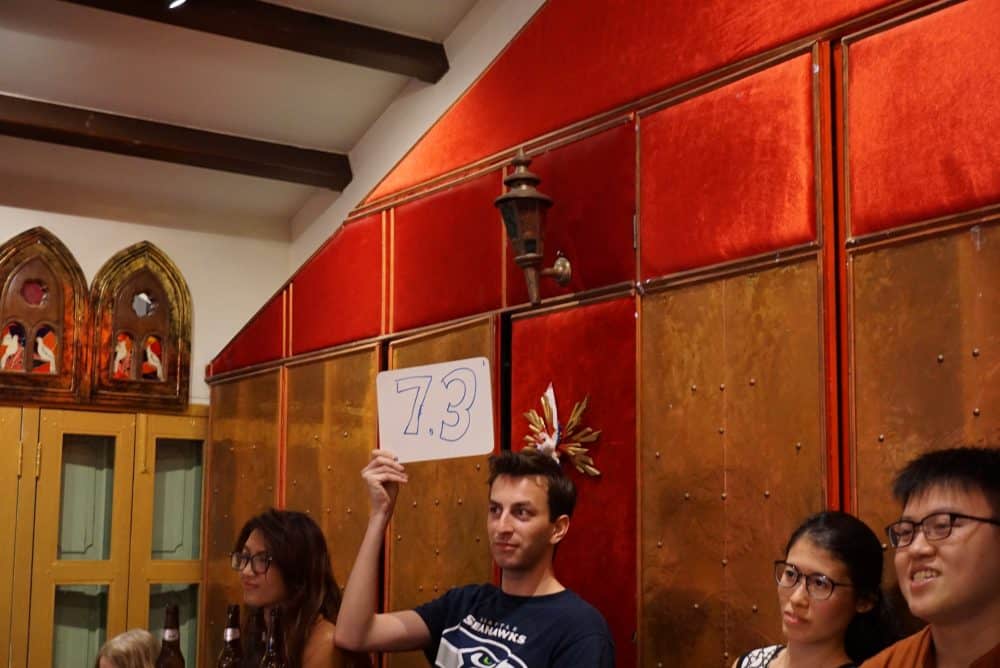 Once she handed me and my friend a ticket, she asked if we were keen on participating in the open mic or to be a part of the judging panel – to which we politely declined.
The casual nature of the event caught me off-guard initially since it was, after all, a competition.
Regardless, we found a seat near the bar and eagerly awaited the start of the slam. Soon enough, the emcee, Adrianna, called for everyone to be seated and announced that the event was about to begin.
Open Mic
Before going into the slam proper, the event kicked off with a few open mic poets.
The audience was endlessly supportive – laughing during the funny moments, silent during serious ones, and cheering for every poet that presented.
While there are themes present for each poetry slam, the open mic poets were free to present on anything they wished. In fact, no stone was left unturned. Poets recited poems on conservation, politics, racism, self-discovery, and anything under the sun.
They weren't shy with their opinions either, and some poems definitely held some pretty strong views. Yet, every one of the poet was met with applause and cheers.
It struck me then that Word Forward had created with the Singapore Poetry Slam a place where free dialogue can happen without fear of judgement, all through the medium of poetry.
Music and Poetry Combines – The Looney Tunes
The theme of the Poetry Slam I attended was Looney Tunes. The first round consisted of a normal poetry recital without music, while the second and third rounds were with improvisation to the beats and tunes churned out by Cronkite Satellite, a beat master and soundscape shaper.
Once the poet informs him of the tone of their poem, he'll come up with some beat loops and guitar tunes on the spot for the poets to improvise to.
To begin with, Chris presented his poem on the Indonesian forest fires to some tunes conjured up by Cronkite to give the participants an idea of what to expect.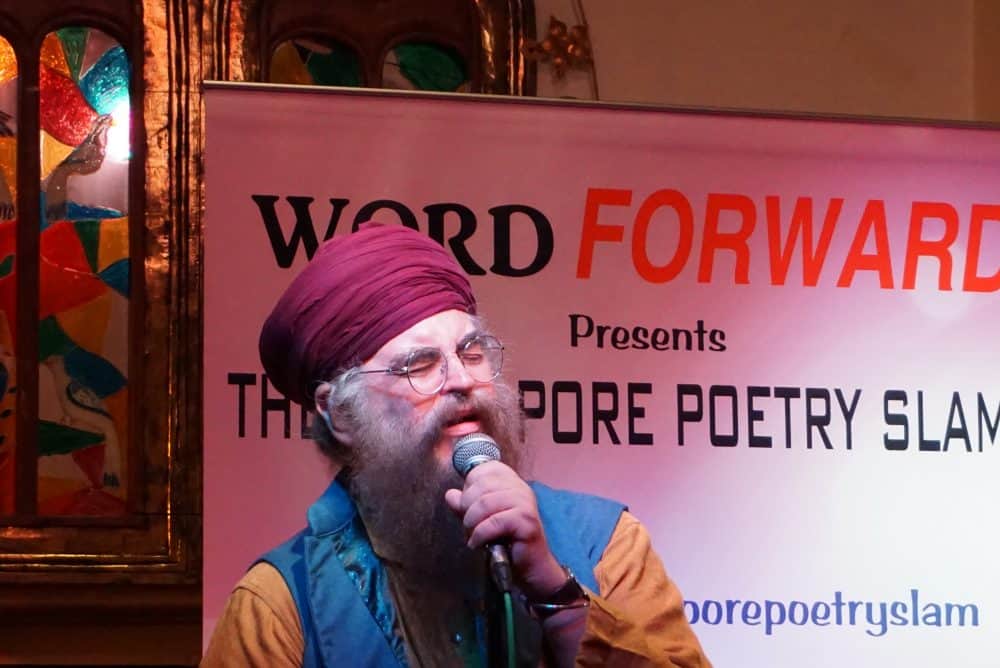 While some opted to take a more sing-song tone, fully milking the tunes provided, others chose a more rhythmic route and made use of pauses to match the beats.
Much like the open mic poets, the theme for May's poetry slam allowed for free rein when it comes to the subject matter. While some were humorous and satirical, others were more emotional and solemn.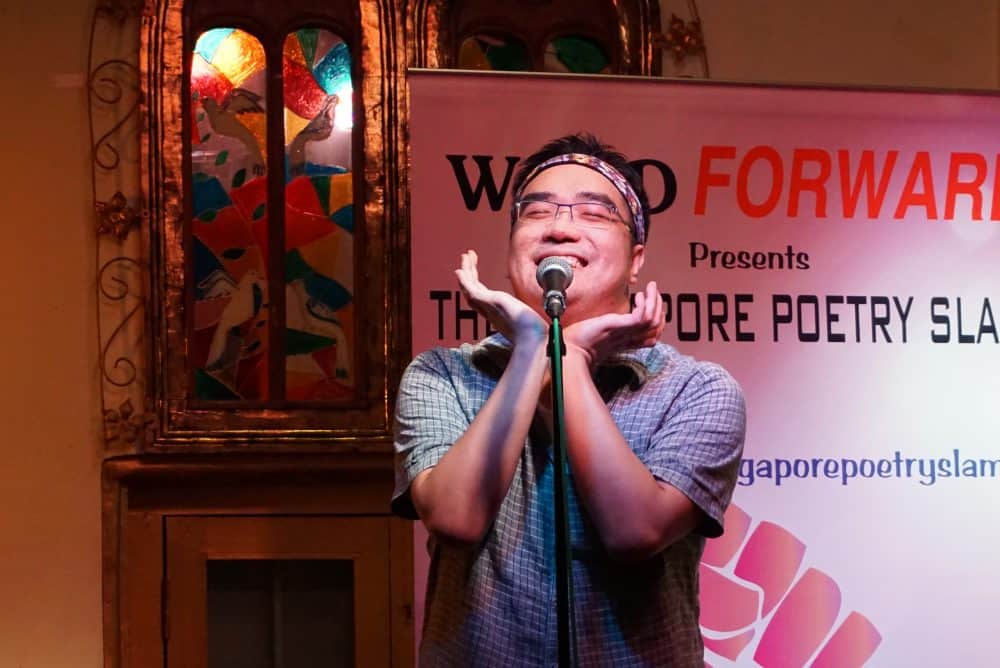 A particularly poignant for me was when one of the poets read a poem about the experience of being raped.
The sombre poem was met with impassioned applause, but no one cheered in a display of respect for the sensitive subject matter. After, I witnessed audience members and other participants going up to the poet in support of her sharing.
While Poetry Slam is meant to be a competition, what I saw that night was not so much poets competing to outdo each other, but rather, a sharing and meeting of creative minds. There might have been winners at the end of the slam (and they were most definitely well-deserved), but there were undoubtedly, no losers there.
Takeaways
Never before have I experienced something quite like Poetry Slam. I headed home that night with a newfound love for poetry and a strong belief that everyone should experience a Poetry Slam at least once in their lives, whether or not poetry is their "thing".
It might not be as easy relating to ink on paper, but spoken word poetry makes poetry a real, human experience.
For those adamant that poetry has no significance in this world, I urge you to take out two hours of your Thursday night to head down to the third floor of Blu Jaz Café.
Let yourself be moved. Hopefully, the state of our literary scene will slowly move with it.