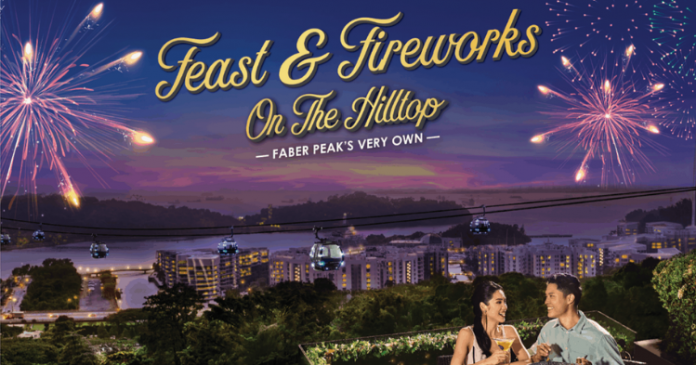 The holiday season is fast approaching and with it, an excuse to wine, dine and unwind with family and friends before ringing in the new year.
The festivities also give dining establishments an opportunity to pull out all the stops, crafting menus and experiences that keep guests' tongues wagging long after imbibing that last glass of champagne.
Hopefully, this impresses them enough to return for the coming months and even years ahead.
What's On The Menu?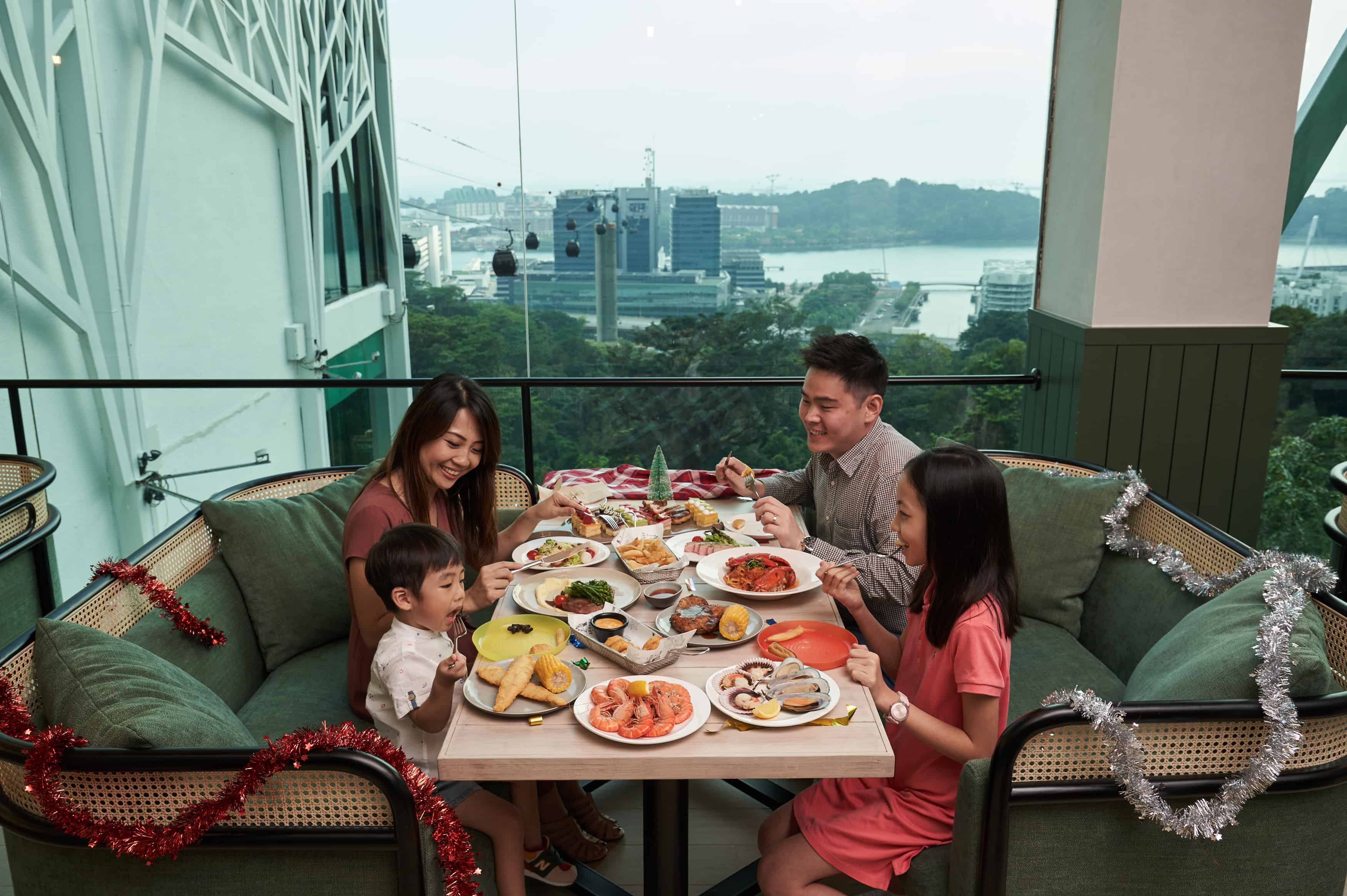 One restaurant that certainly isn't holding back is Arbora, located at scenic Faber Peak alongside Dusk Restaurant & Bar.
The all-day casual dining joint will be sprucing up and donning its suit and tie, offering a one-day-only semi-buffet New Year's Eve dinner menu that boasts live Maine lobster plucked straight from an on-site tank.
It's definitely not a hyperbole when I say that it does not get any fresher than this.
Fans of the crustacean will be pleased to know that the lobster will be char-grilled and served on a bed of lobster bisque braised pasta and ikura.
For the meat lovers out there, fret not. Arbora's alternative main course for the day is an equally delicious Black Angus grain-fed ribeye steak with a Shiraz glaze and Himalayan pink salt.
The family-friendly restaurant has main courses prepared for the adults at heart too, with either a tempura cod fillet or roasted poulet to choose from. Both are served with a side of sweet corn and I'm sure more than a few parents will embrace their inner child that evening and let the little ones feast on steak and lobster instead.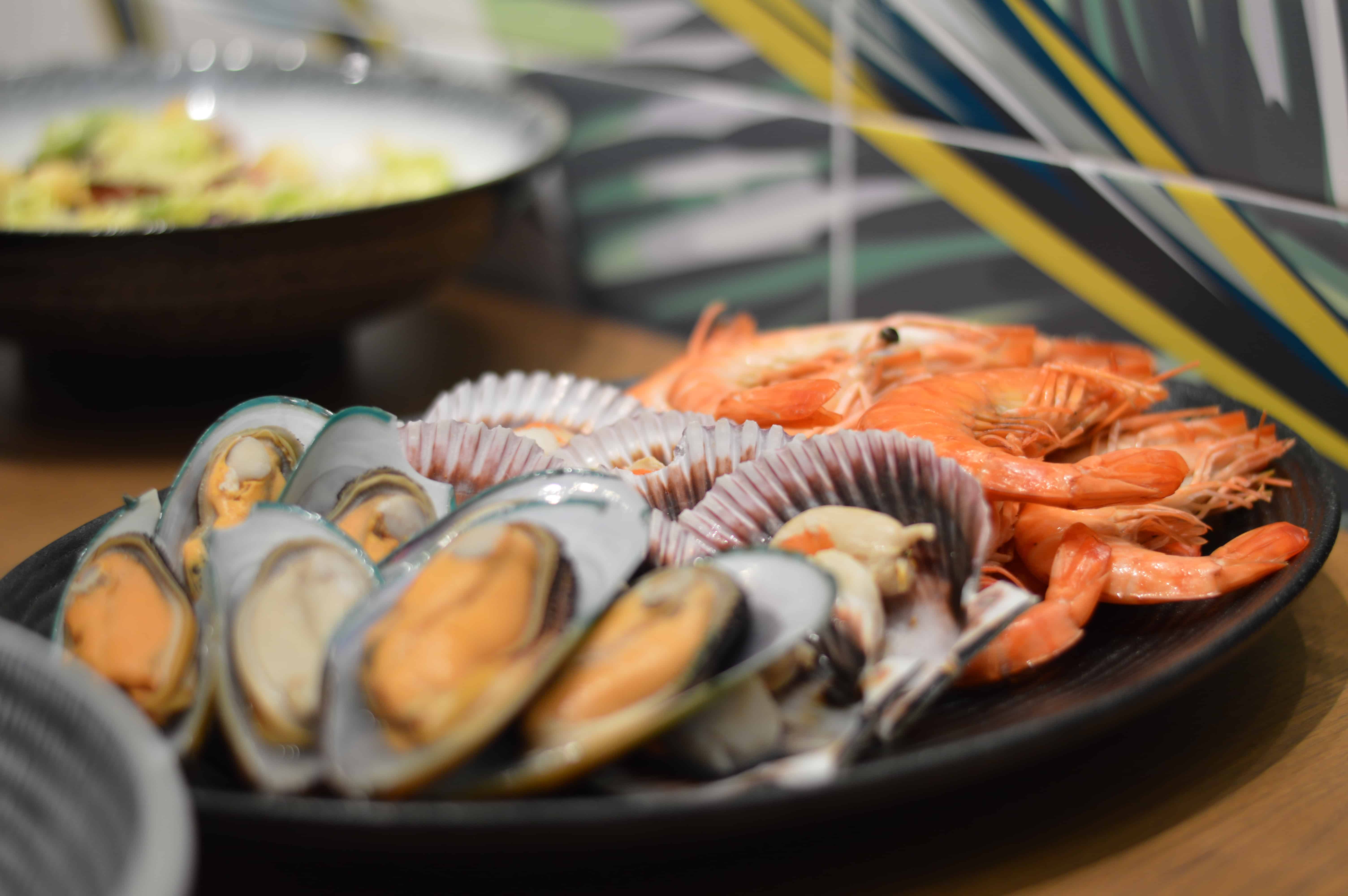 What about the buffet line, you ask?
Seafood fanatics will be making a beeline for the cooked half-shell scallops, steamed prawns, blue swimmer crab, blue-lipped mussels and seared maguro carpaccio.
Completing the selection would be a Caesar salad with baby Romaine lettuce, penne with smoked turkey, a medley of mesclun greens and cherry tomato, pickled achar with sesame seed and Thai-style glass noodles with seared beef and mango.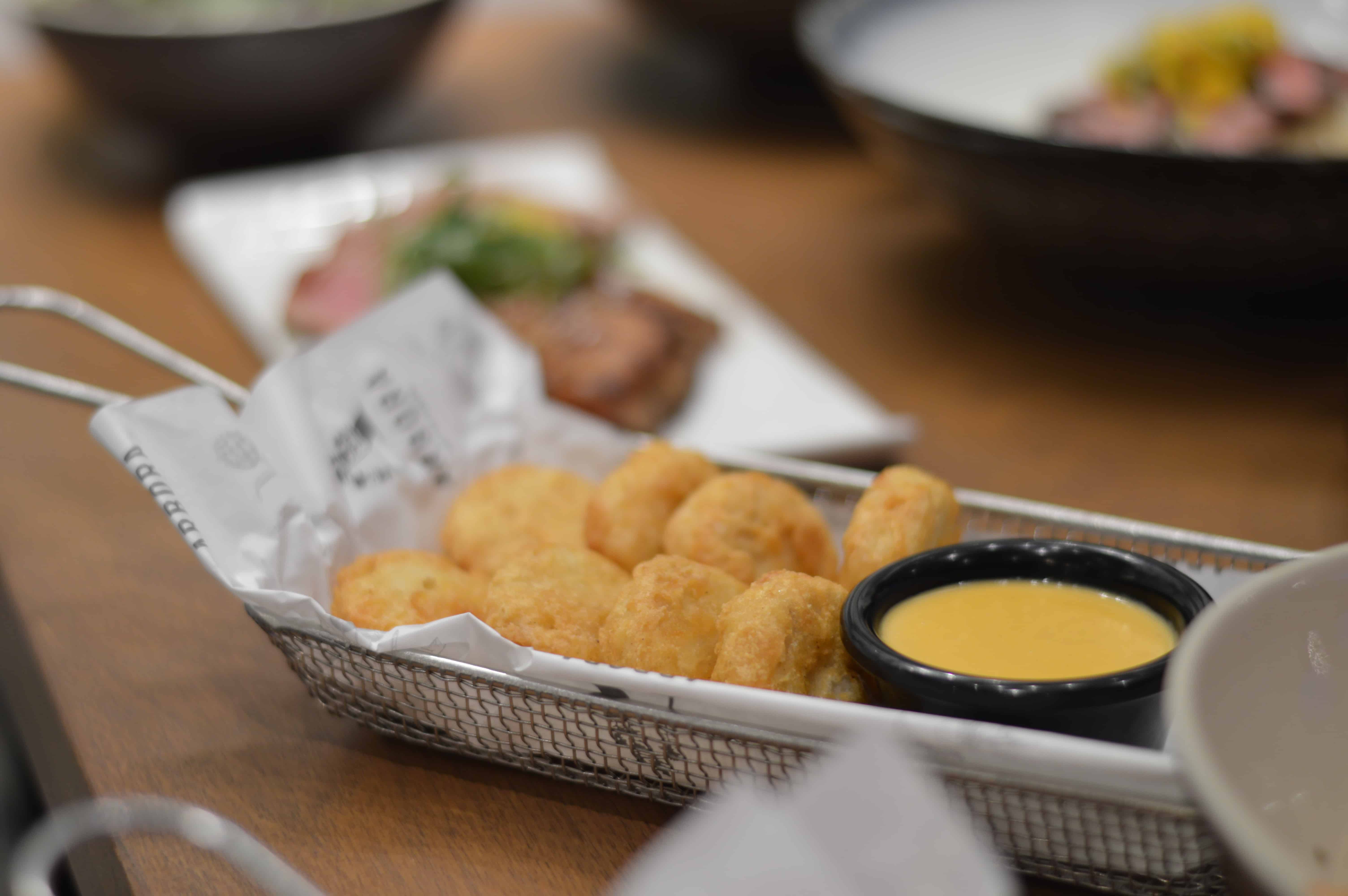 Like the main course, the rugrats have a corner of the buffet dedicated to them.
It sports a host of kid-friendly favourites, including french fries, nuggets, spaghetti Napoli and sweet treats like cookies and an assortment of cupcakes.
Sweet Treats Are Made Of These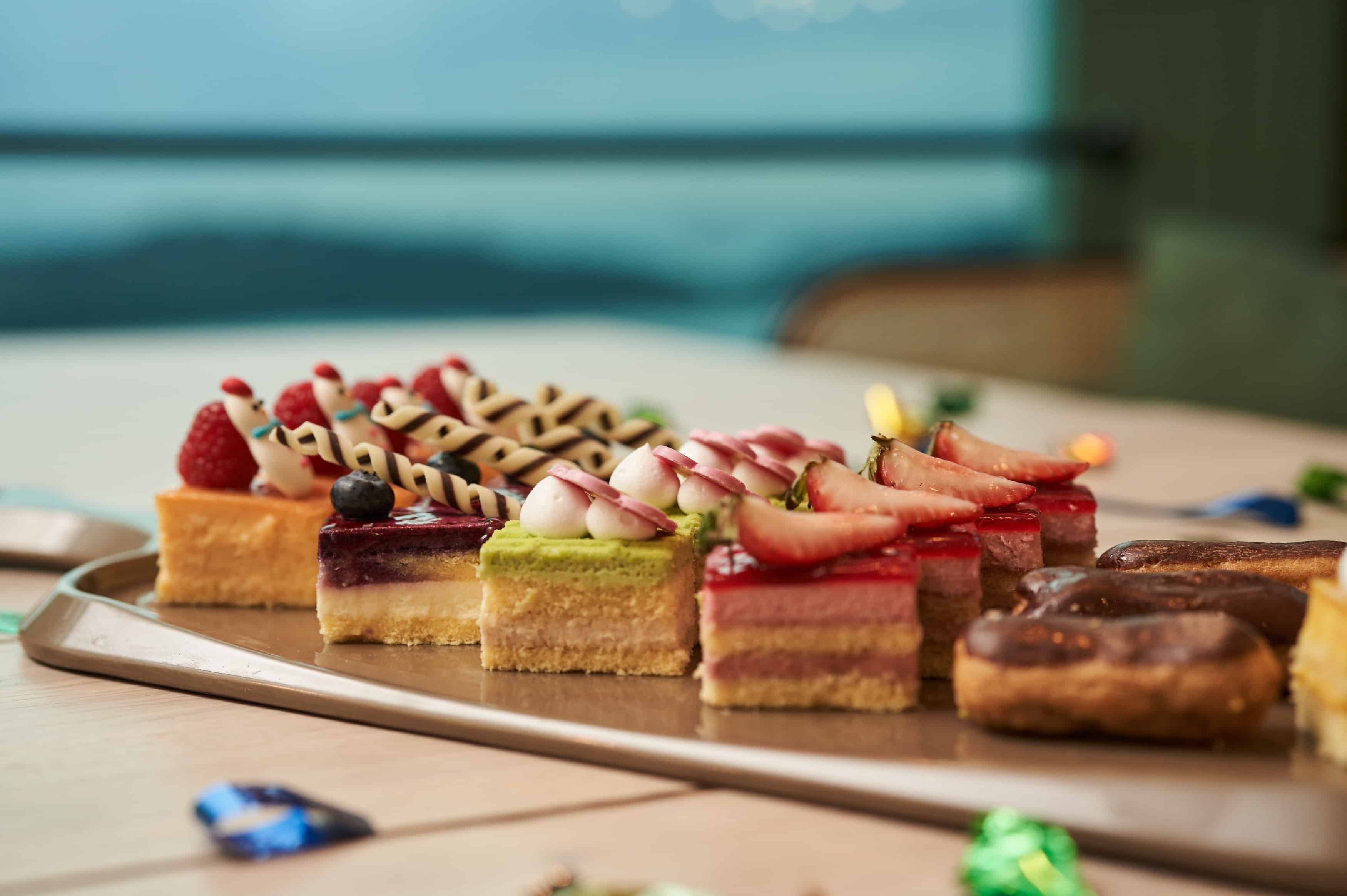 What's a celebratory dinner without dessert, right?
With eleven to choose from, parents will be relieved to know that there is a variety of games and a mini playground for the tykes to tire themselves out after the inevitable sugar rush.
Several of these include the perennial favourite; ice cream (in assorted flavours, of course), tiramisu, blueberry panna cotta and an Instagram-worthy Raspberry financier with gold flakes.
Tywin Lannister will be proud.
A Not So Silent Night
It isn't a New Year's Eve celebration if you're just wining and dining with the sound of idle chatter and cutlery hard at work to fill the air.
Your ears will be given a reprieve from the usual Nagging from Wife in E Flat and Hungry Kids Dance No.5 in G Minor, with top vocal duo ShiLi & Adi providing the tunes while you eat, drink and make merry. The pair's pedigree is unmistakable, having previously performed for PM Lee and the late S.R Nathan.
A Feast For The Eyes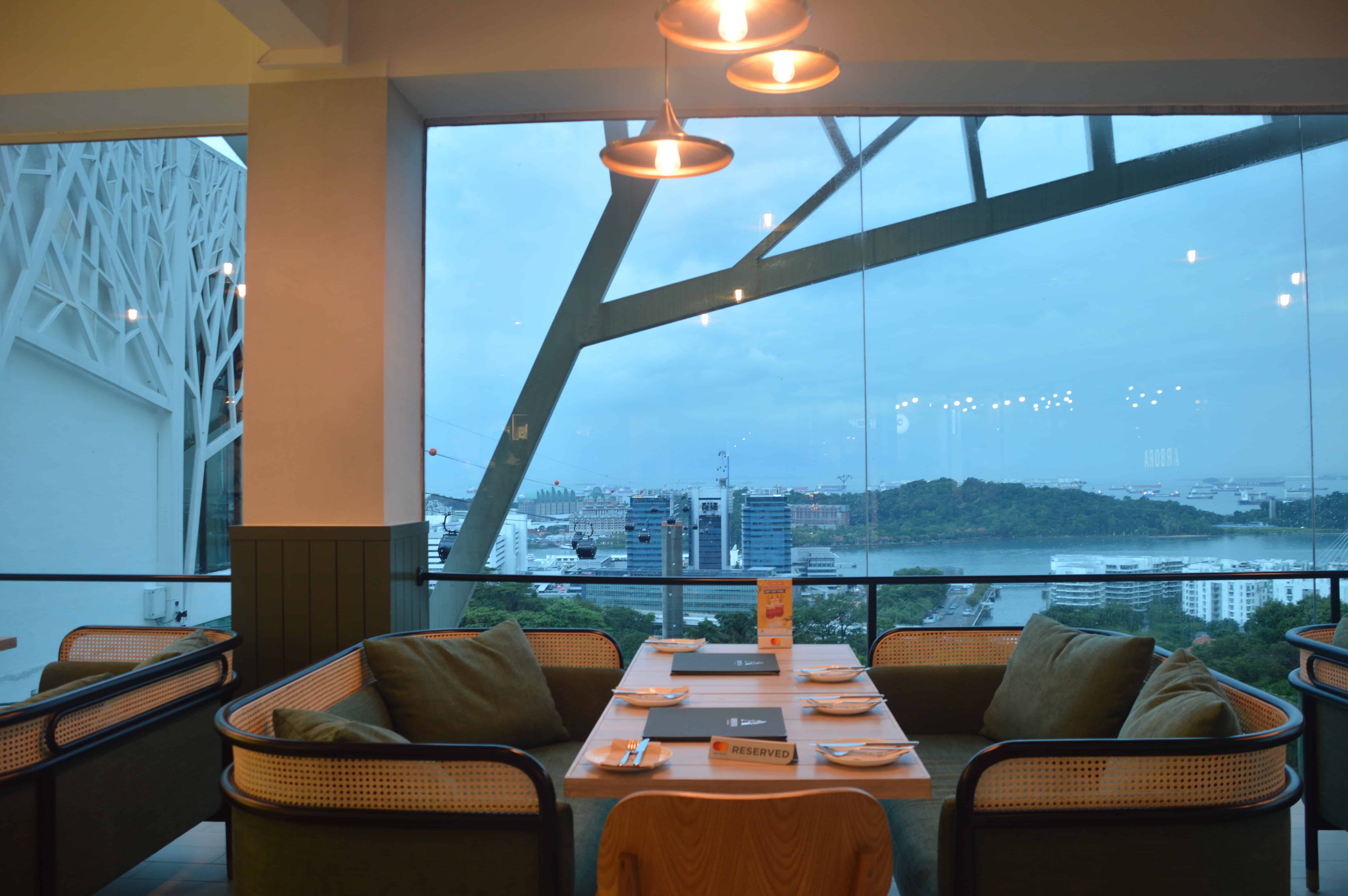 Rounding out this 360° feast for the senses would be a visual delight thanks to Arbora's amazing hilltop location.
Your phones won't stay locked for long because you get to watch not one, not two, but three fireworks displays at the stroke of midnight from the top of the Mount Faber cable car station, Resorts World Sentosa and Sentosa Island.
Here's a tip: Snag a seat at the restaurant's revamped alfresco dining area for the best views. A bonus for the alfresco area would be that it's closer to the toilets than the main bistro and the backlit Arbora sign will make for a great family photograph.
For all its great views and serene atmosphere, Arbora's hilltop location also means that getting home after the party ends will be a hassle.
Fortunately, the cable cars will be extending their hours until 1 AM so you can avoid the many cars and motorbikes scurrying up and down Mount Faber. And honestly, is there really a cooler way to head back to Harbourfront? The photographs you take on the way down will concur.
Other Options?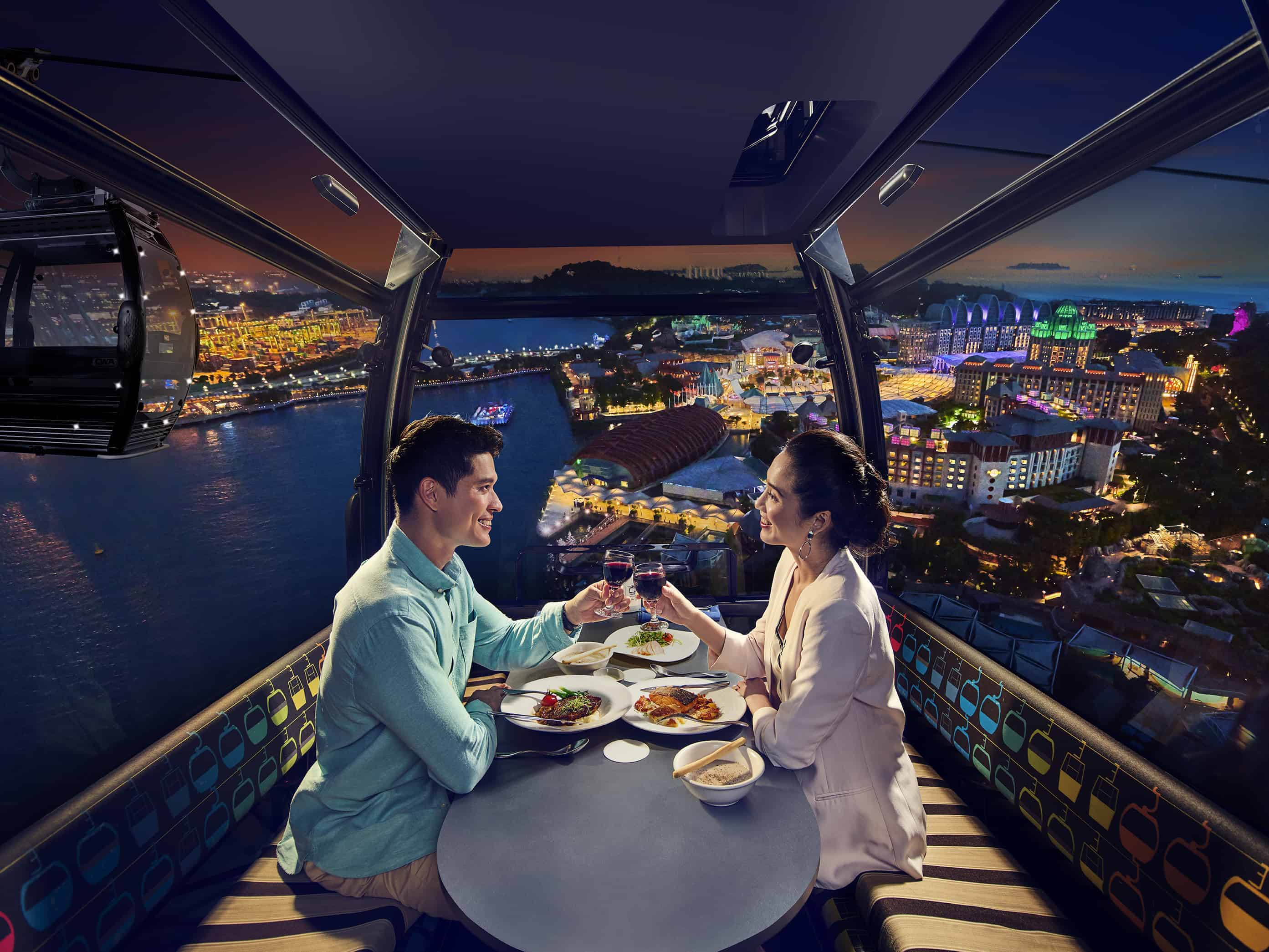 If Arbora's family-friendly theme isn't up your alley, the adjacent Dusk Restaurant & Bar will be serving up a New Year's Eve four-course dinner featuring the very same live Maine lobsters.
For the couples out there, give yourselves a treat and tuck into…you guessed it, lobsters and braised wagyu short rib in the cable cars.
There's something for everyone this New Year's Eve!
Arbora New Year's Eve Dinner
Available on 31st December only (6 PM to 2 AM)
$98 (Adult) $48 (Child)