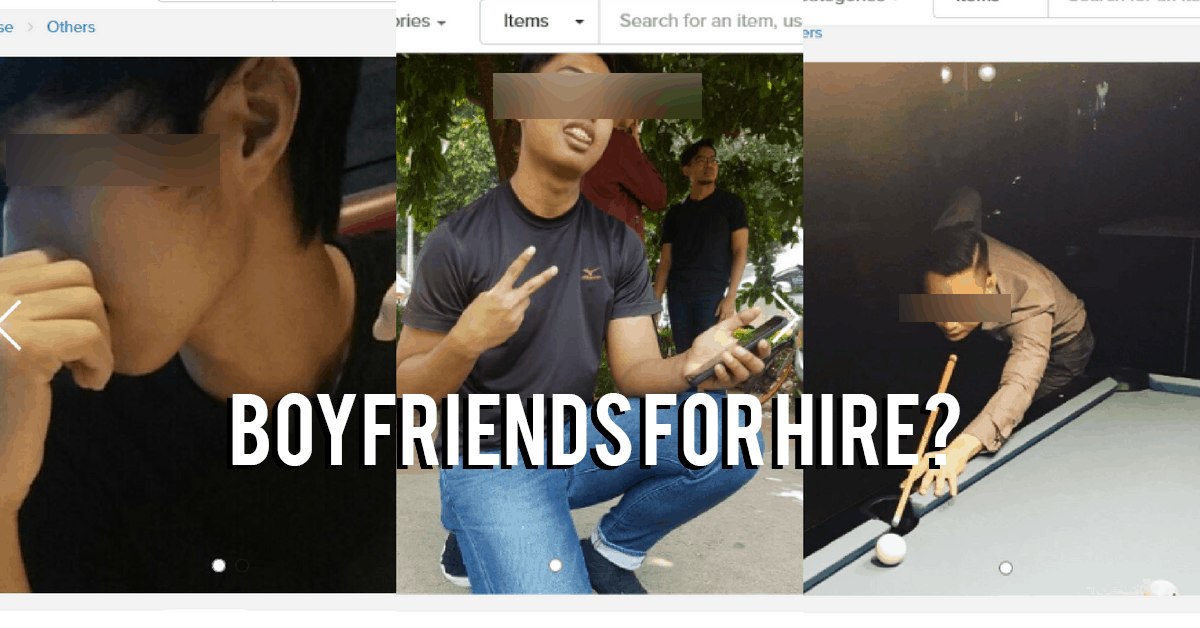 Ah, the long-awaited season of Chinese New Year has arrived yet again. For the younger kiddos, this means stuffing their faces with sinful snacks, gleefully receiving money and indulging in the annual game of poker.
But for some of us, it means entertaining never-ending questions about our non-existent significant other.
We feel your pain. But fortunately for us, the modern day Forever Alone individual doesn't have to suffer in silence anymore. Get your wallets ready as you scroll through this compilation of boyfriend/girlfriend-for-hire advertisements we've stumbled upon online.
The Successful Banker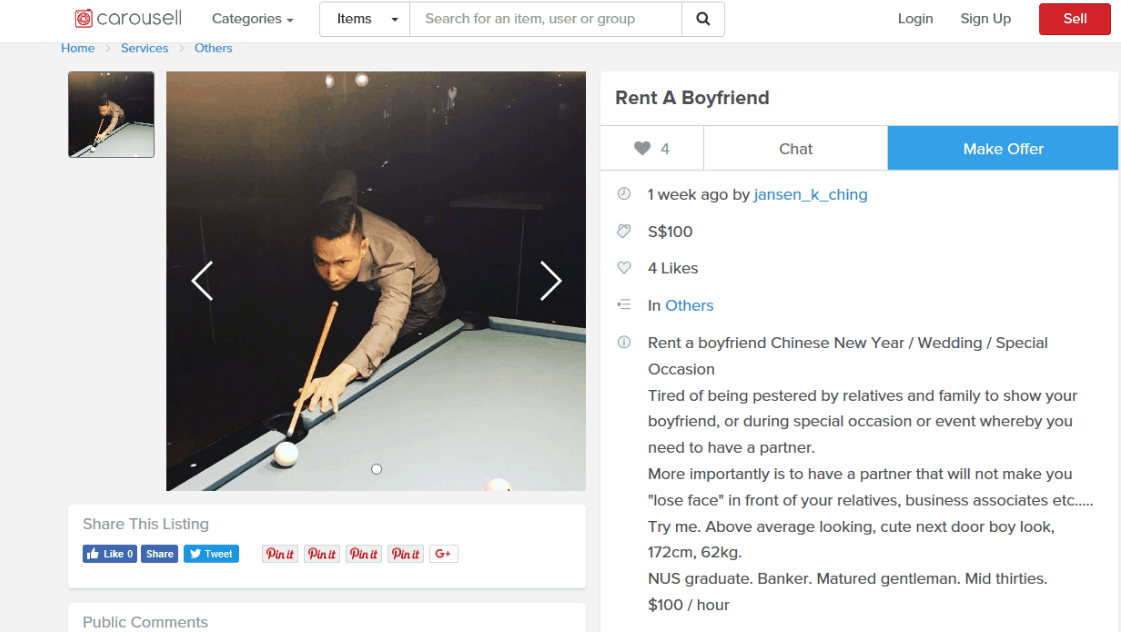 Into mature men? Carousell's got your back. For just $100 an hour, you get the lovely companionship of this well-groomed candidate.
Promising you nothing less than a presentable partner for all your special occasions, he is all ready to give your gossipy aunties a run for their money.
Mummy's Boy Or Paikia? Take Your Pick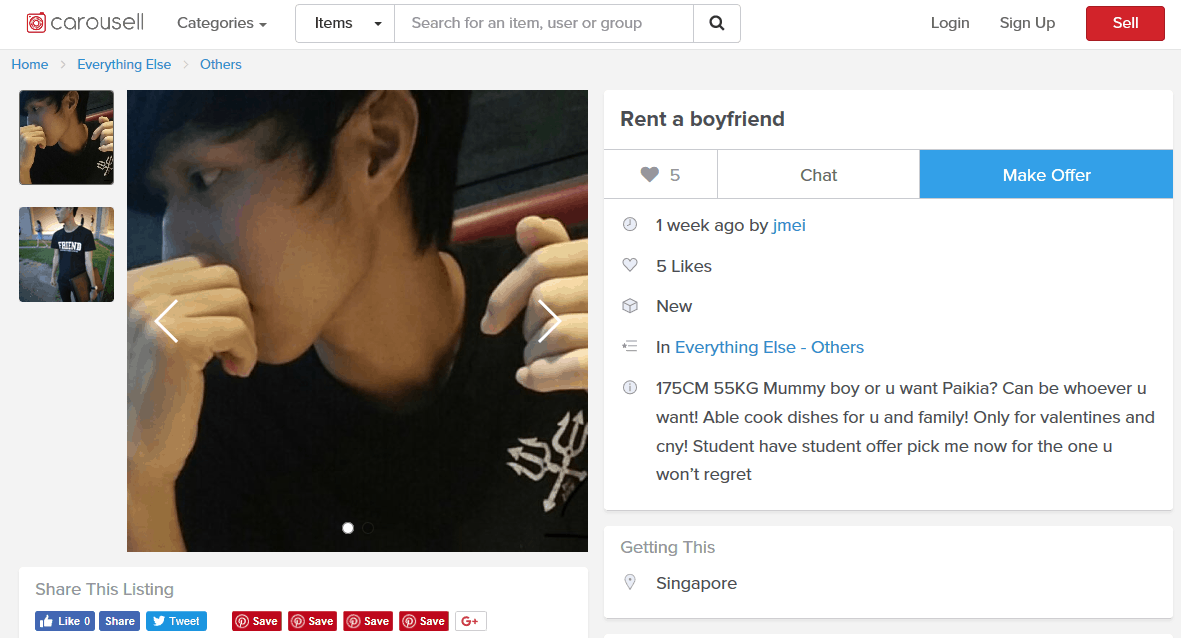 Get your desired dose of boy-next-door vibes as you rent this candidate for all your Valentine's Day or CNY needs.
Claiming to transform into "whoever you want", he will be the most versatile and adaptable boyfriend you can find out there in this up-and-coming market.
He takes things up a notch by boasting his culinary skills as well. And best of all? Financial considerations won't be an issue as he has graciously offered a special student promo for all you uni kids out there.
The Entertaining One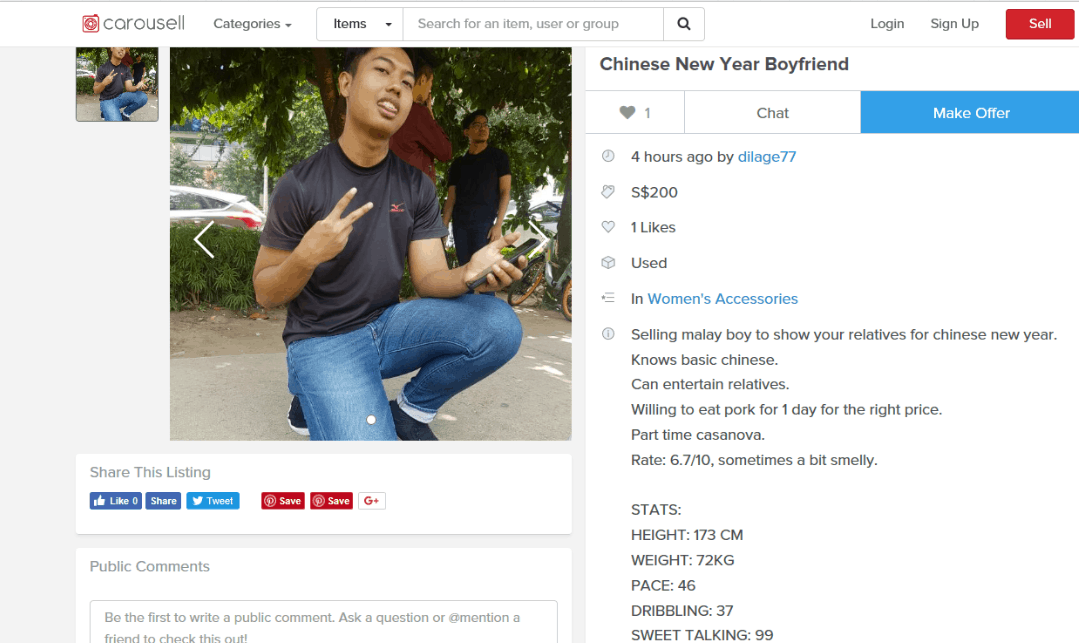 No one wants a two-dimensional boyfriend to flaunt to your relatives during CNY. This self-professed part-time Casanova is all set to blow minds with his command of the Chinese language and sweet-talking expertise.
At just $200, you can get your hands on a self-sacrificial and interesting man. Need I say more?
Perfect Auntie-Pleaser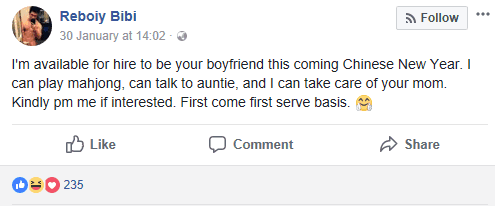 Draggy mahjong sessions, lengthy conversations and sucking up to your mum – this guy will do it all! Snap up his offer while stocks last.
The Good Girl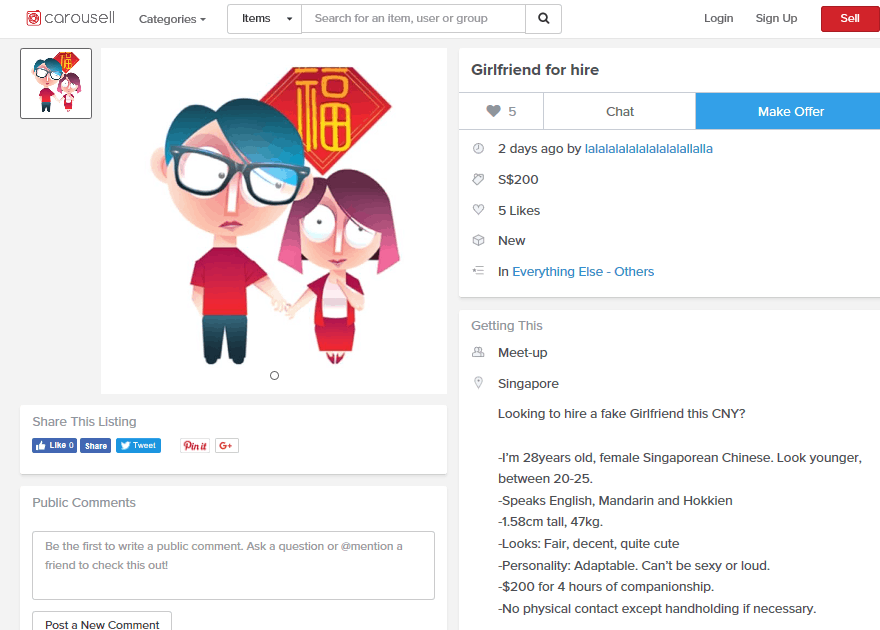 Gentlemen, this one's for you. There are plenty of respectable young ladies out there offering to accompany you to your dreaded CNY gatherings – albeit at a small fee.
For $200, you could score a date with this petite candidate who will undoubtedly impress your extend family members with her command of dialect and quick thinking.
The Lucky Charm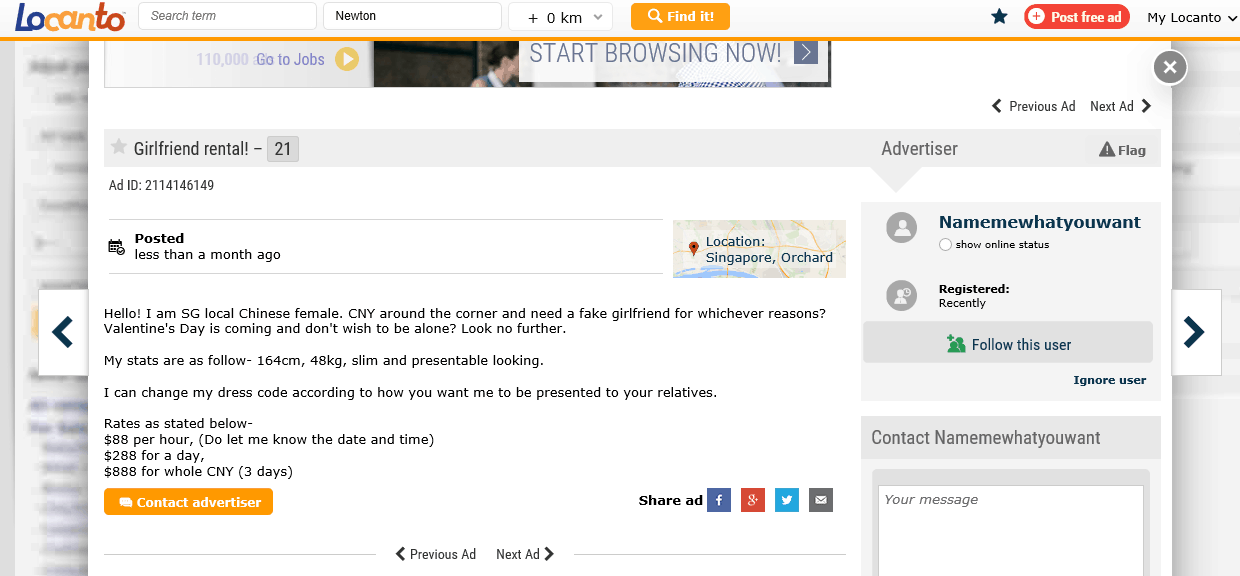 Lonely on Valentine's Day? Need to convince your parents that you're not an anti-social workaholic?
This lady's got you covered.
Charging auspicious rates such as $888 for 3 whole days, you can guarantee that she will bring you nothing but good fortune.
The Panacea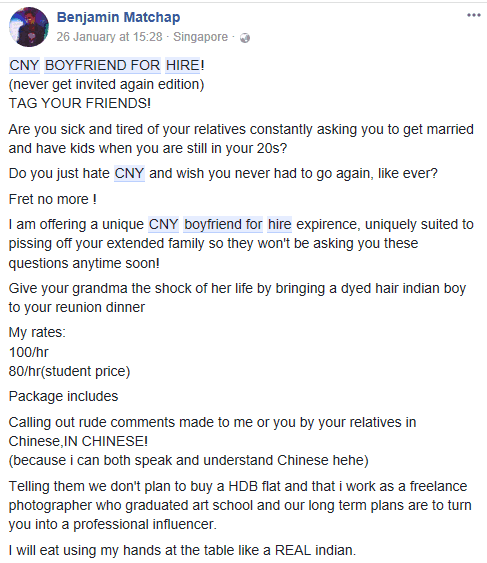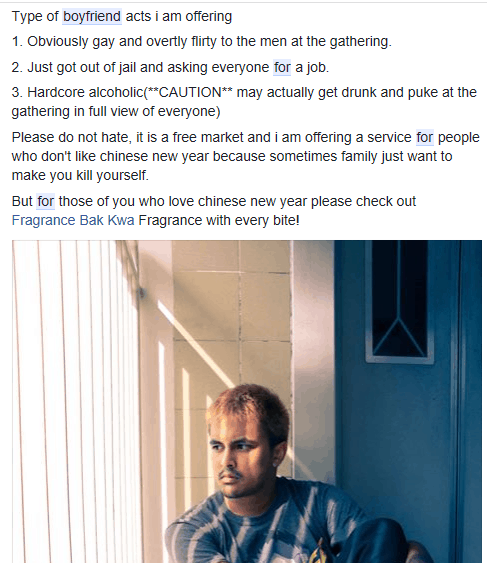 If none of the above seem good enough to halt your relative's nagging for good, this guy's got the cure.
Promising to piss them off to the best of his abilities, he will assure that no uncle/auntie in the universe will want to ask anything about you ever again.
Knock yourself out!
No More Prying
Private-hire cars and bicycle rentals are so passé. Make a beeline for all these BF/GF rentals to fulfil all your Valentine's Day or CNY needs.
There's someone out there for everyone so go ahead, hire the most fitting candidate and who knows – you might find your Happily-Ever-After (at the price of $88 an hour).